Woke up to rain today so enjoying a cozy morning at home. I am working on a couple of projects for the blog and getting ready for friends to come to town. I hope you all had a wonderful weekend. I just can't believe we are headed into November already. My gift guides are coming so stay tuned for that. I'm definitely pouring a second cup of coffee for today's Monday Morning Wrap Up.
A QUICK TRIP TO RECHARGE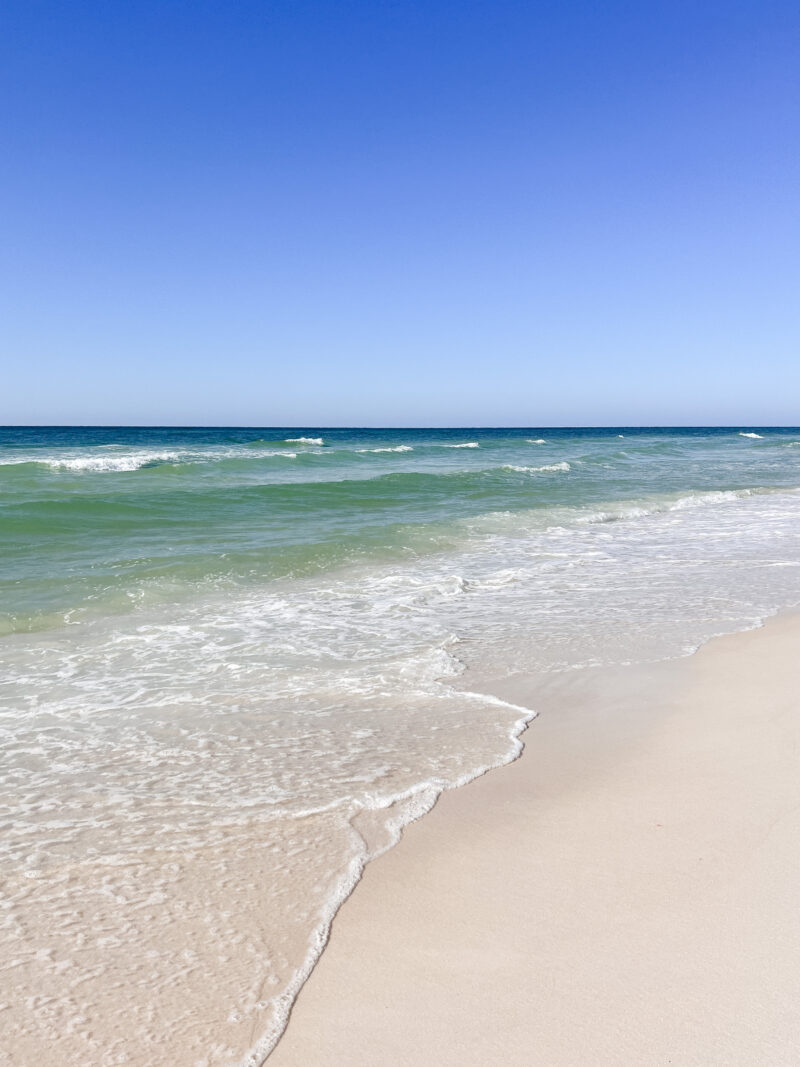 Ever since we moved to Tennessee, everyone we meet and know raves about 30A. It refers to a road that runs the length of a set of beautiful beach towns close to Panama City, Florida. I think I may be the last person around here to check it out. I had the opportunity to sneak away with two of my dear college friends and it was just what I needed. Like all of us, life seems to be so intense these days, so a little respite was really good for the soul. And swimming in this ocean was much needed therapy. Gorgeous clear water and soft sand lived up to the hype.
GORGEOUS SUNSET VIEWS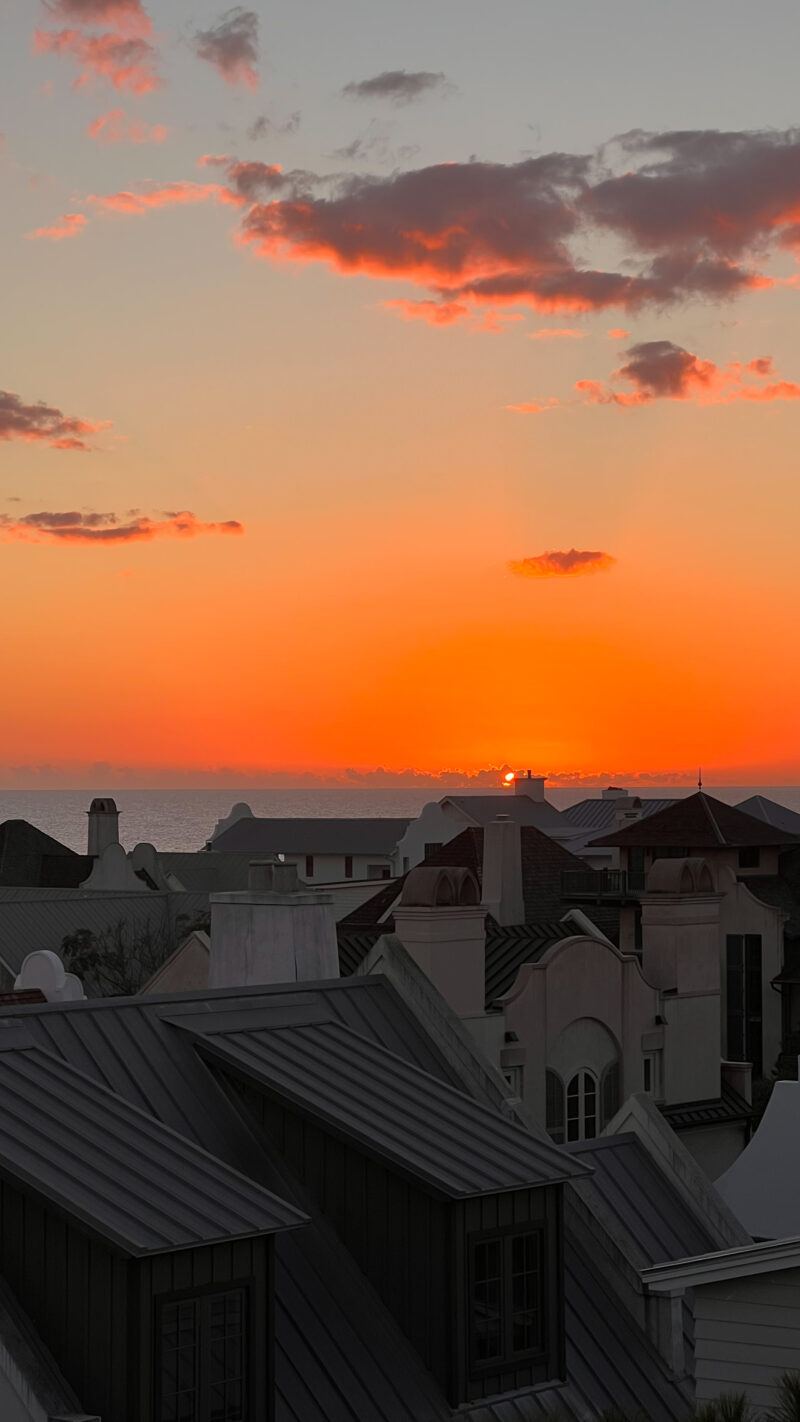 This is straight from the camera! Such pretty sunsets. The best part was enjoying slow dinners with my friends and heading to bed each nigh by 9:30 PM. You know you are with your people when you are early to bed and early to rise. I came back refreshed and excited for the holiday season.
FROM THE OCEAN TO TN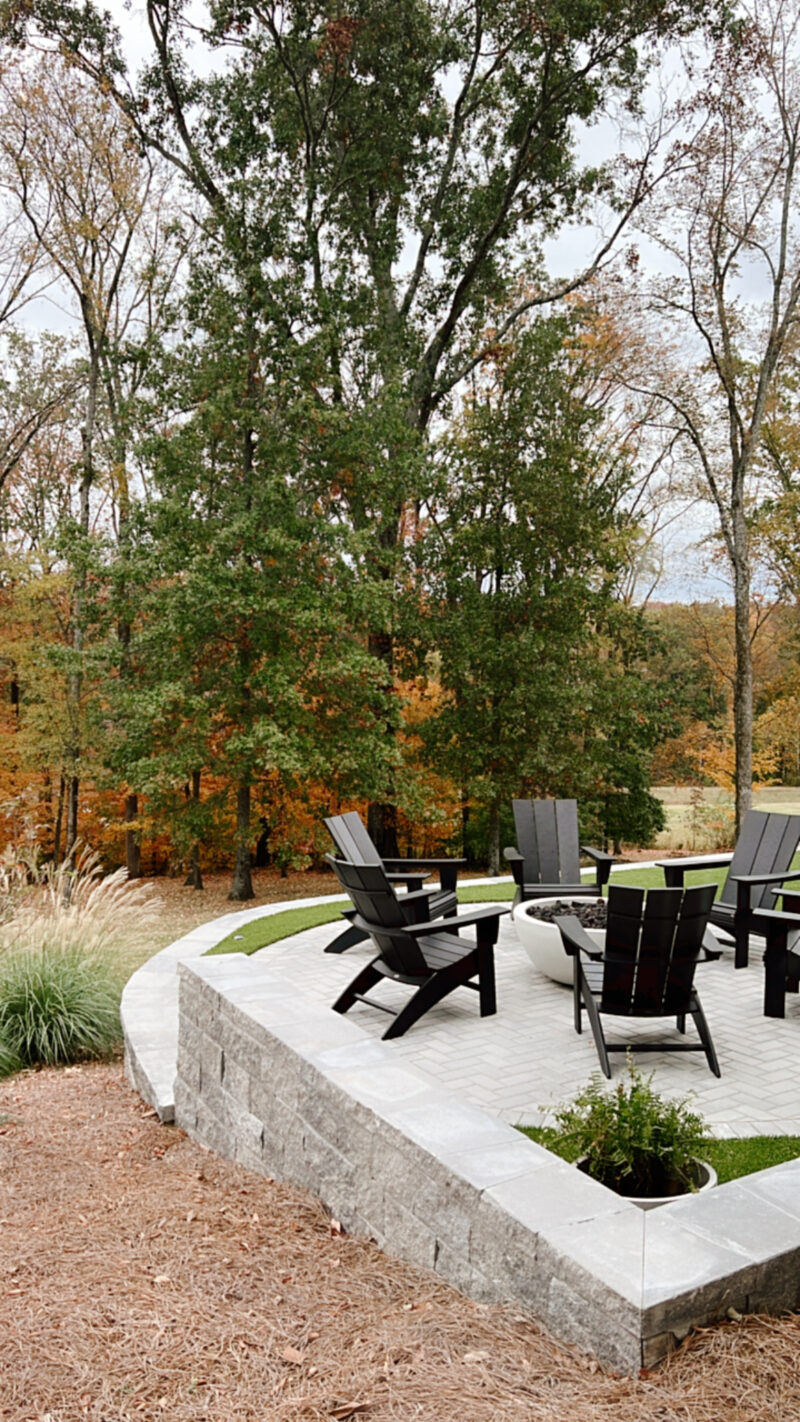 And while I am a beach girl through and through it felt great to be back with the Tennessee trees and fall season. I was in our basement working on a project and realized I never share this view. Some of you might remember that our backyard was once a very steep slope. We are still so happy we chose to make this useable space and love being out there. Very impressed with the chairs. They have done so well in the elements.
FALL DINNER PARTY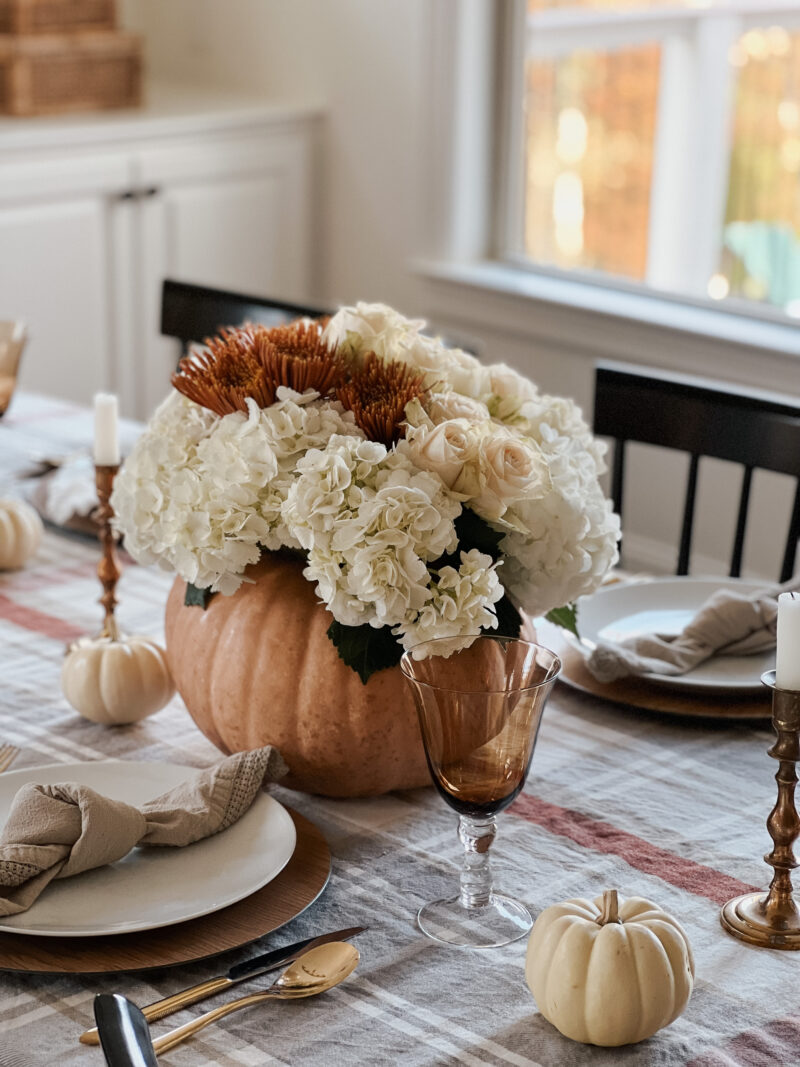 napkins | chargers | flatware | similar glasses | tablecloth | chairs
We hosted friends on Saturday night (more on that soon) and I used a princess pumpkin for a vase. My friend @boxandbow was my inspiration. I fell in love with her arrangement and wanted to recreate it. Trader Joe's flowers plus an heirloom pumpkin is all you need. We carved it out the morning of the party and slipped a low profile vase inside. Would be a fun idea for your Thanksgiving table if you are hosting.
My water glasses are no longer sold, but these amber wine glasses are beautiful. I love using the amber glass this time of year. I've had them for years and really have gotten so much use out of them.
SOUP WEATHER
Now that it's cooler out, it's definitely soup season. A reader just let me know that she makes a couple batches of this Easy Chicken Noodle Soup and freezes it for busy nights. I love that idea. It is beyond easy to make and a yummy one.
TWO MORE DAYS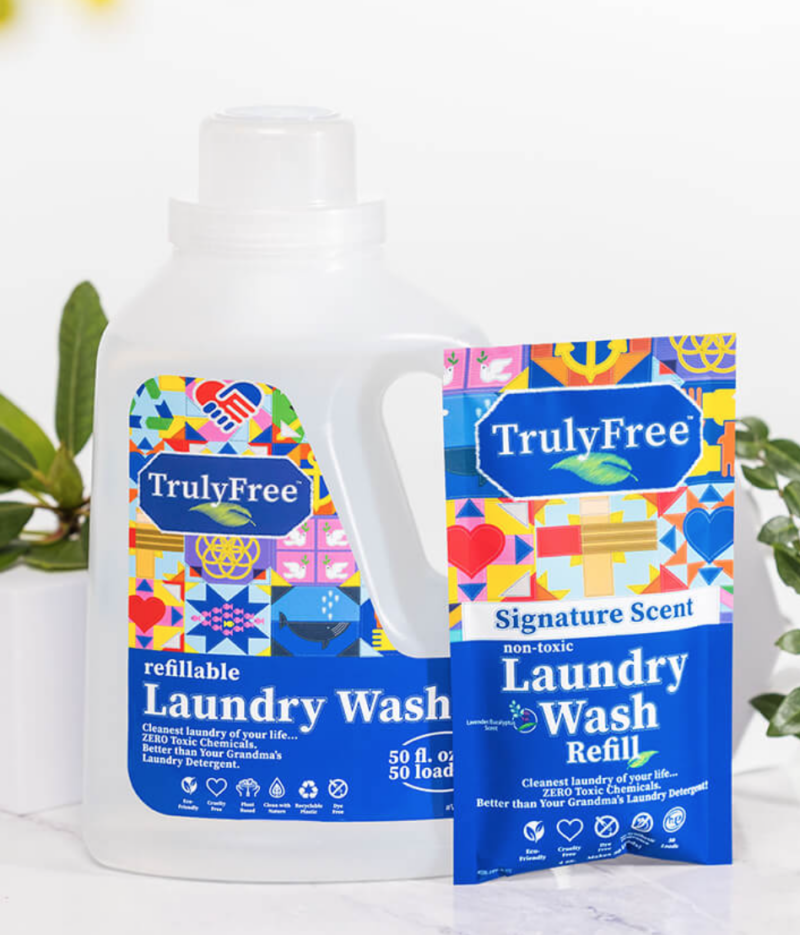 Just a heads up that here are two more days to grab a bottle of Truly Free for $5. We switched and LOVE IT. No harsh chemicals, toxin free, and a nice clean scent (thanks to essential oils). My family is really happy with this. (If anyone in your family has any skin issues, it's key to look into your detergent).
LOVE THIS DRESSER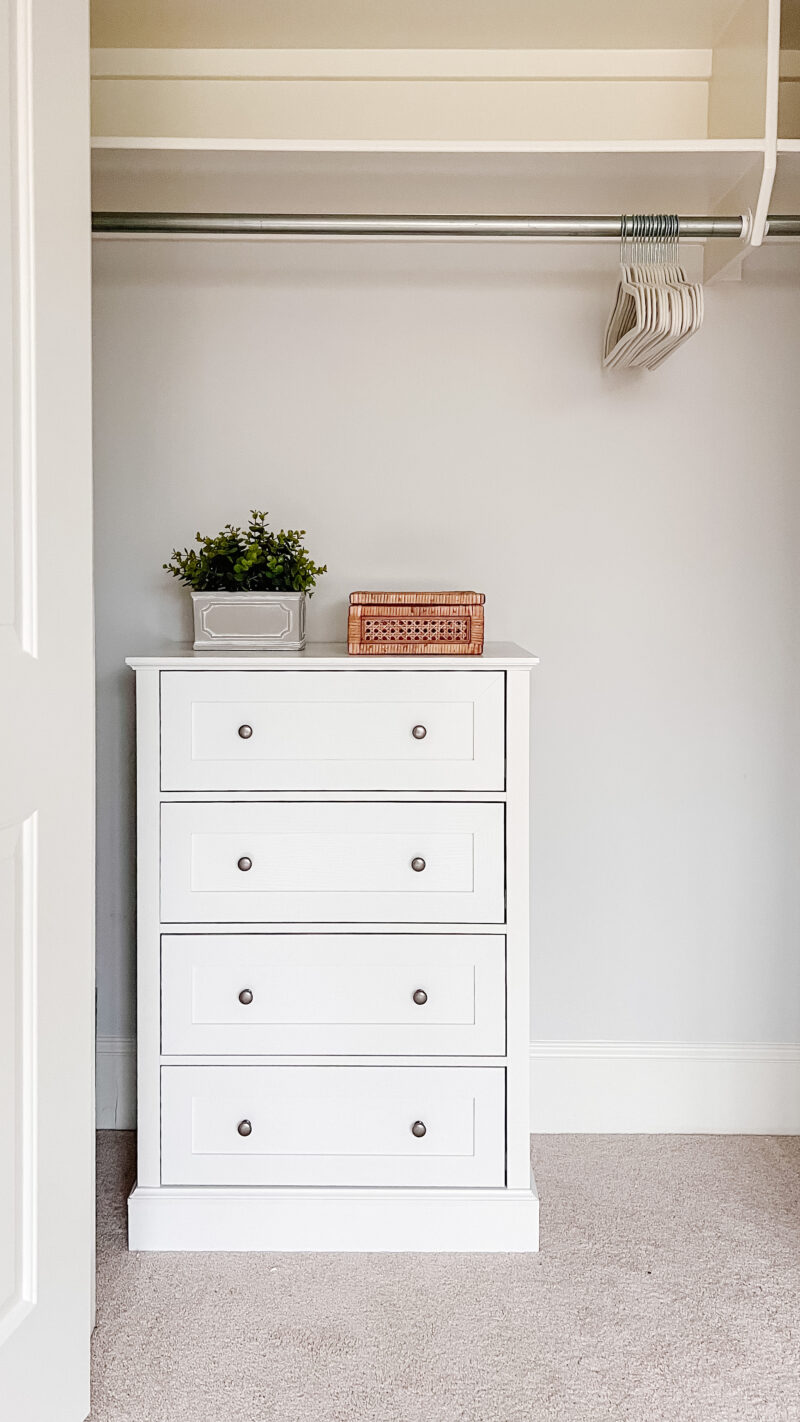 We have a guest room in our basement with two closets (and two beds). I've wanted dressers for quite some time so we ended up using the one I put in my own closet (mine is one drawer taller). Now guests can completely unpack and I love that. I had a reader say that her hubby despises putting things together but that these drawers (on sale) were worth it. We feel the exact same way! The hangers can be found here.
You can see how we added removable wallpaper to one of our other closets in this post. It's now a favorite of mine.
Off to work on gift guides and prep the house for guests. Wishing you a good start to the week. Thank you for taking a moment to be here.