With the onset of the new school year and sports schedules, I am having to make more meals that can be left on the stove so that everyone can eat before and after practices. It's a bit of a juggling act but as long as I am prepared it all works our really well. Last week I combined a few different recipes to create this one. It's super easy and can be made last-minute. The family loved it so it's now in our weekly rotation.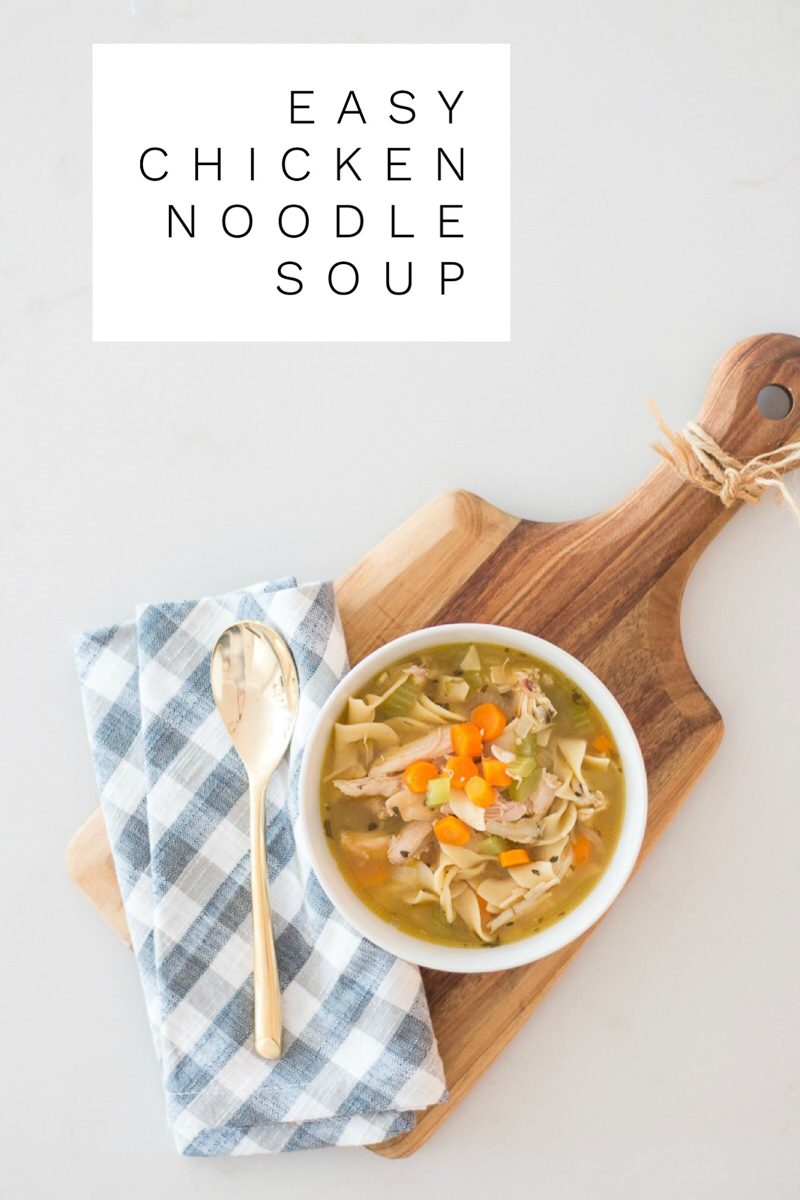 I like that you don't have to spend a ton of time preparing this. I took a few short cuts which make it work for our schedule.
INGREDIENTS
A few fresh vegetables, chicken stock, noodles and rotisserie chicken make this a quick dinner. If you have an instant pot, you can cook chicken breasts (from frozen) in just 11 minutes. Shred with your mixer and you're ready to go!
THE RECIPE
Easy Chicken Noodle Soup
Ingredients
1

tbsp

olive oil

1/2

cup

chopped celery

1/2

cup

chopped onion

1

clove

garlic, minced

1

cup

sliced carrots

I use the small baby ones

20

oz

chicken stock or broth

20

oz

vegetable broth

3/4

lb

shredded rotisserie chicken

I get the already shredded chicken from Costco

2

cups

uncooked extra wide egg noodles

1/2

tsp

dried basil

1

bay

leaf

1

tbsp

lemon juice

1/2

tsp

salt

1/2

tsp

pepper
Instructions
In a large pot, heat olive oil.

Add celery, onion, and carrots. Cook until onions and celery are tender.

Add garlic and stir for one minute.

Pour in chicken stock and vegetable broth. Add chicken, noodles, basil, bay leaf, lemon juice, salt and pepper. Bring to a boil.

Reduce heat and simmer for 25 minutes before serving.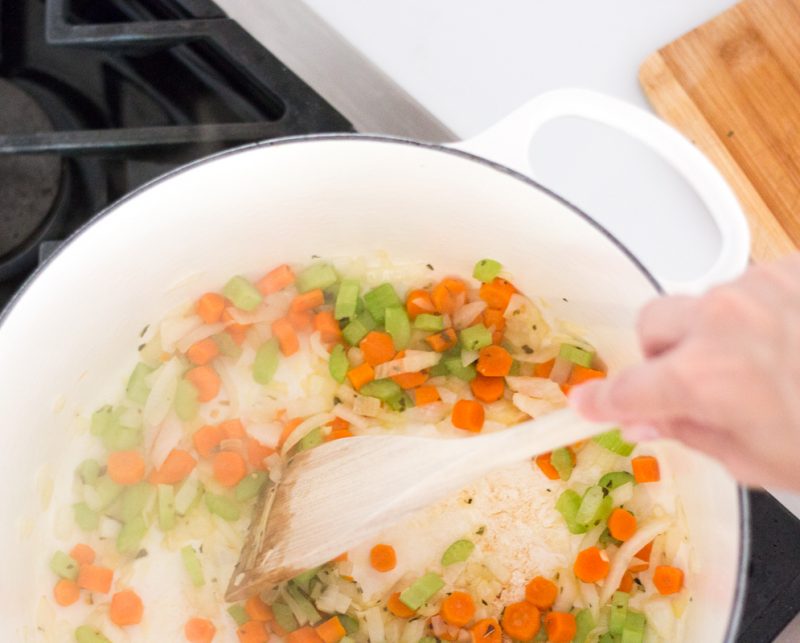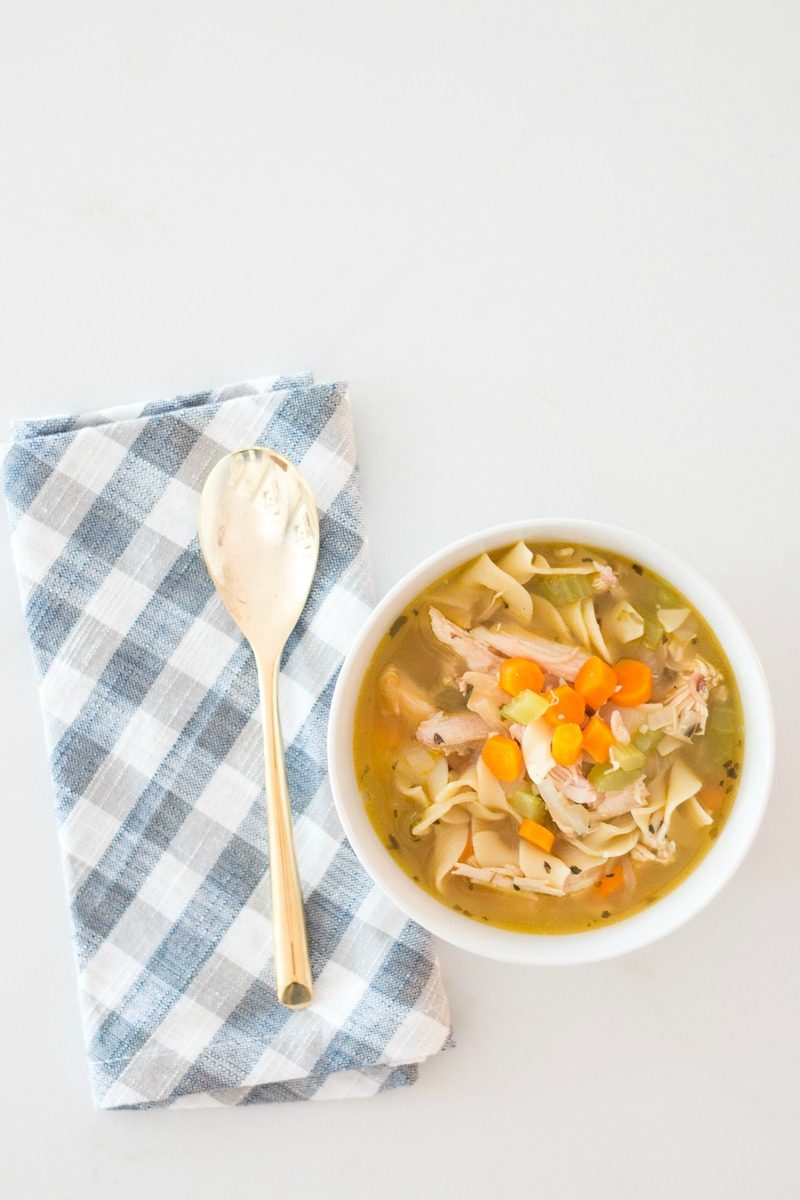 favorite soup bowls | gold flatware
While you can serve it up roughly 30 minutes after it's made, it really is even better after an hour or so. It was gone in one night so I will double the recipe next time. Please let me know if you give it a go.
Here are some more of our favorite go-to recipes:
I am off to spend the day with my mama. Can't wait to see her smiling face. Have a good day, my friends.