Good morning! Today is a special day as we celebrate our 11-year-old. While we have been celebrating all weekend, today marks the day she came into our lives and I can hardly believe so much time has passed. So thankful for the young lady she is becoming. She makes us so very proud and while parenting challenges me every day, it's such a privilege to be her mommy. Happy Birthday, R. Here is a look back at our Monday Morning Wrap-Up and what we've been doing.
FLASHBACK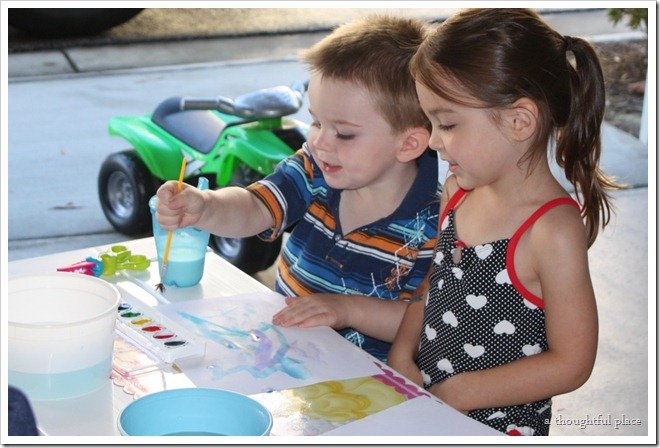 This is one of the very first photos I showed of the kiddos back in the day. How were they this little? They loved painting in the garage and Riley was always so cute and patient with her brother. Ummmm. Can't say she is always as patient with him now . . . but they are still best of friends.
FAMILY DINNERS
We smothered this little girl with hugs and love after her return from Science camp. It was sooooo good to have both kids under one roof again. We try to eat outside as much as we can and keep it really simple. I grew up counting on family dinners. There is something really special about gathering around a table, spending time together and allowing everyone to talk and open up. I so love watching the conversations evolve as they grow and mature. A reader on Instagram mentioned that dinners may not always be possible due to schedules but that they all gather at the breakfast table each morning. Also an awesome way to start the day.
PROTEIN PANCAKES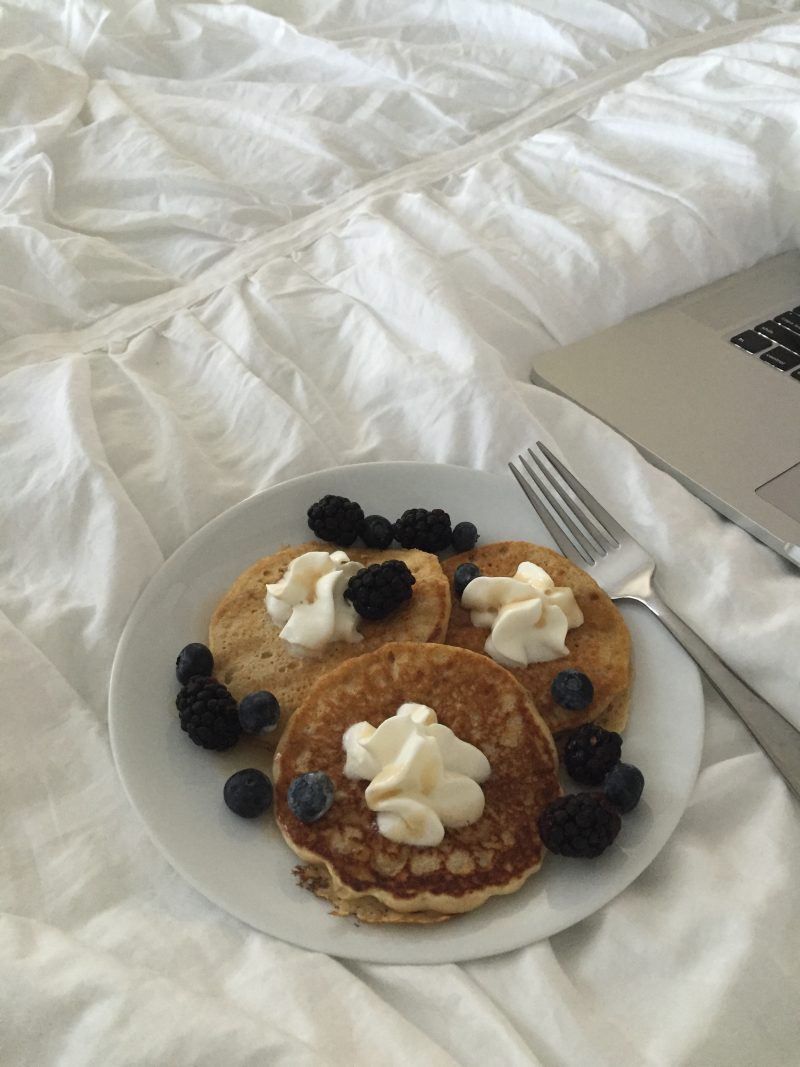 Have you had the Kodiak protein pancakes from Target? We had always gotten the wheat ones but my friend, Megan, introduced me to the Kodiak Protein Pancakes and they are great. My husband was sweet and brought these to me in bed when I was wrapping up some work. Of course a little whip cream never hurt anyone! Ha!
FIELD TIME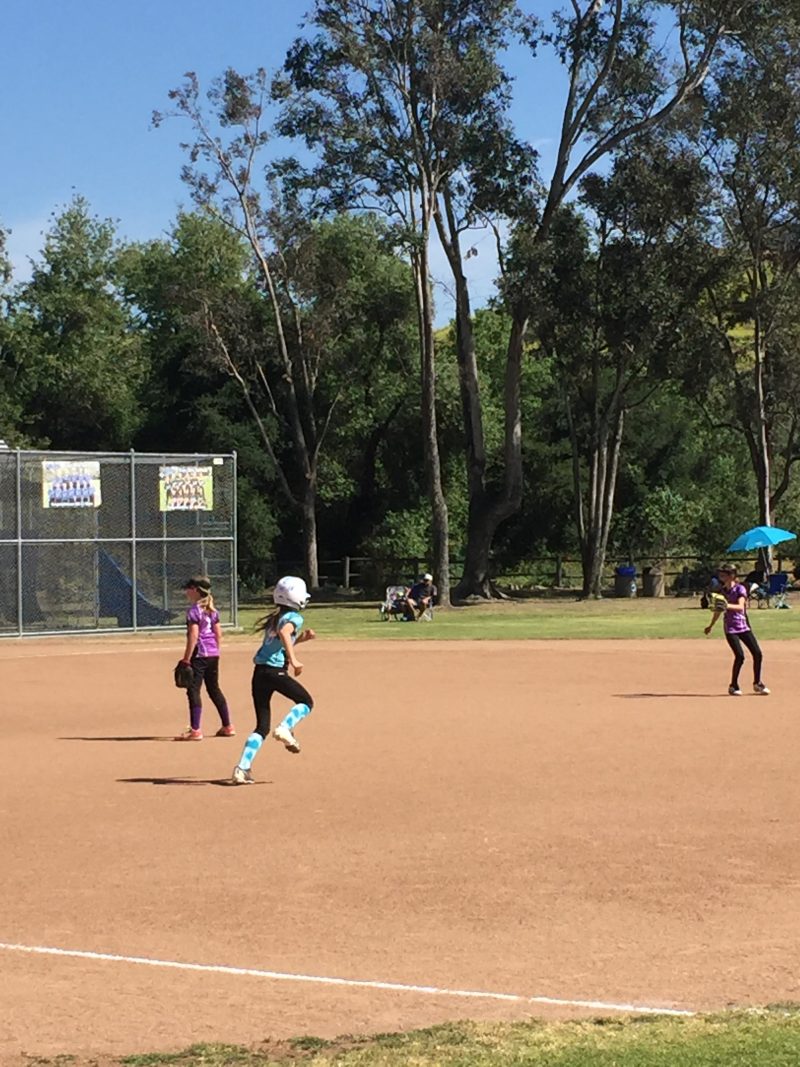 The softball season is about to wrap up and we've so enjoyed watching the girls play. While my daughter doesn't think she's found her passion, playing a team sport has been so valuable. And I just love being in the fresh air all weekend. Between baseball and softball, we clock some serious time at the field.
BIRTHDAY DECOR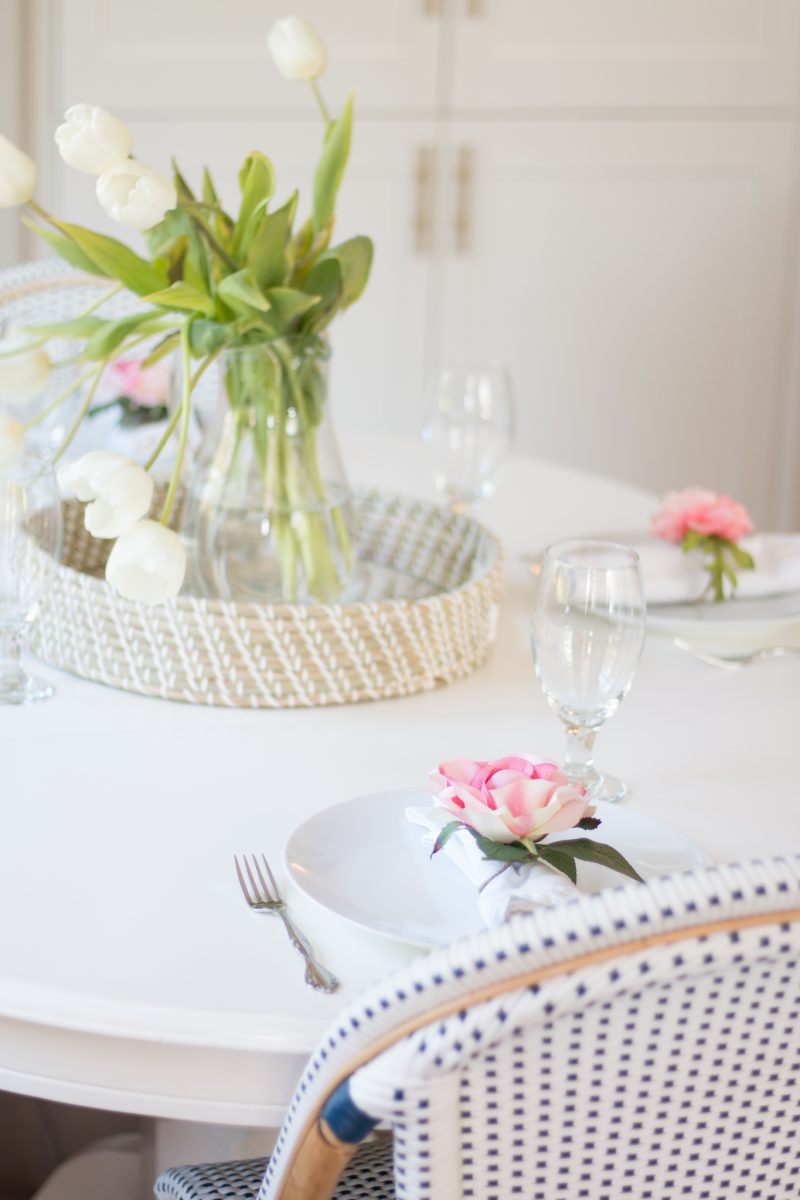 We went out for sushi because it's one of our daughter's favorite meals but I set the table for her birthday breakfast. I kept it feminine and simple.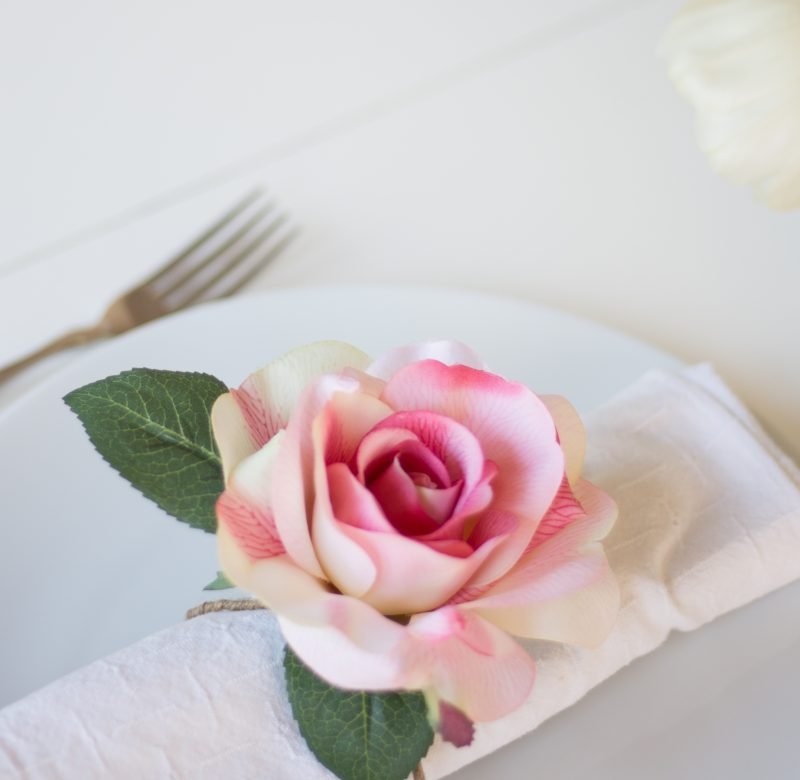 I used this simple DIY napkin rings I made a while back. Deets on how to make them for yourself can be seen here.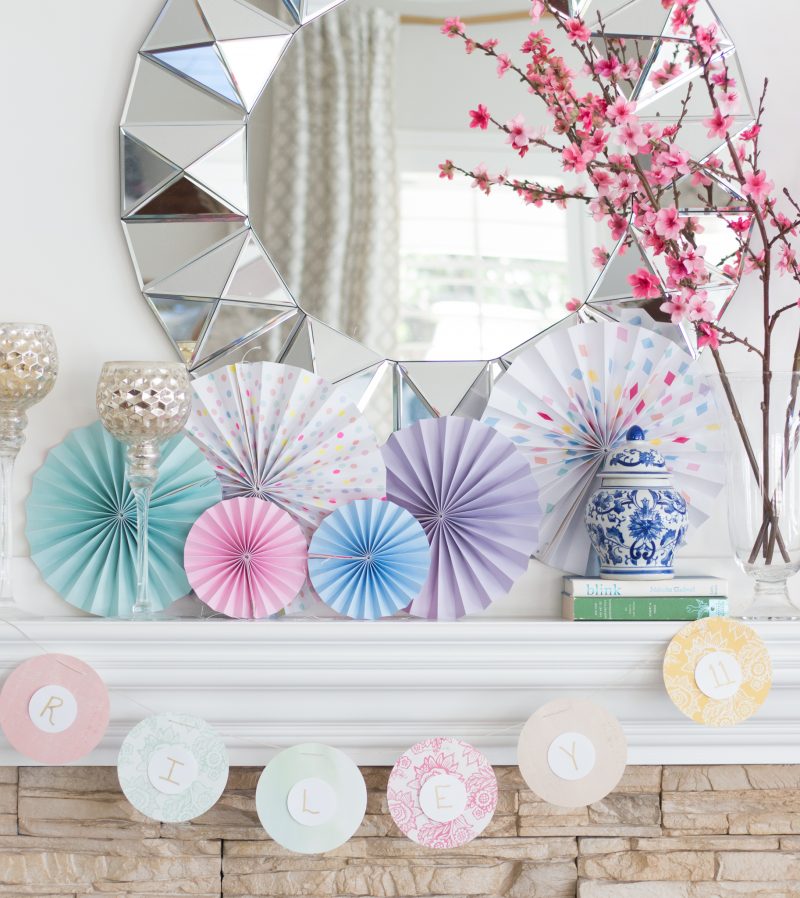 Couple of hints for keeping birthday decor on hand. First of all, if you have a HomeGoods nearby, they seem to always carry boxes of this coordinating fans. I love them. I used a different set for our donut party. Just keep in mind you don't always have to hang them. You can set them out in a grouping and they look really festive. When it comes to banners, I often just use a circle punch for white circles and attach them to a ready-made banner with Quake Hold. It's a putty sold to keep pictures and items in place during earthquakes. It's also just awesome to keep all artwork on the wall from moving. But if you use the putty to attach personalized letters, you can then easily remove them and change it up if you need to.
BIRTHDAY GIRL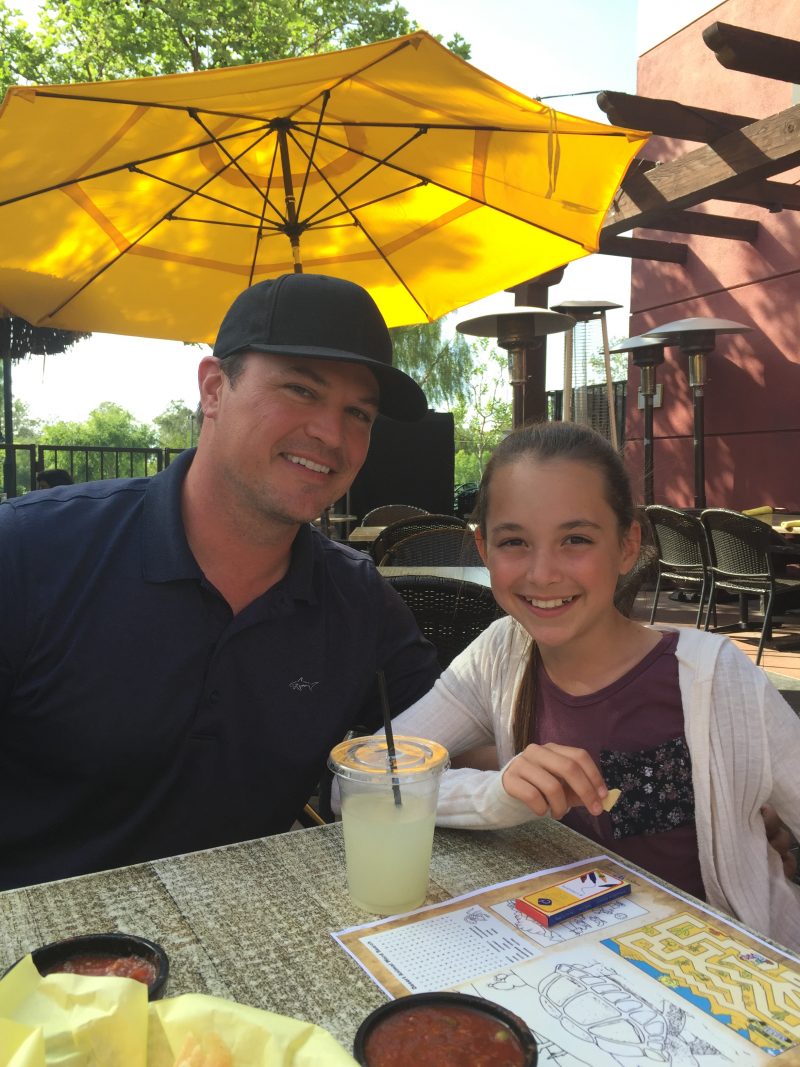 Our son was quite the social butterfly this weekend with two separate birthday parties which meant good quality time with this one. And because she had just gotten back from a week away it camp we were soaking in the time.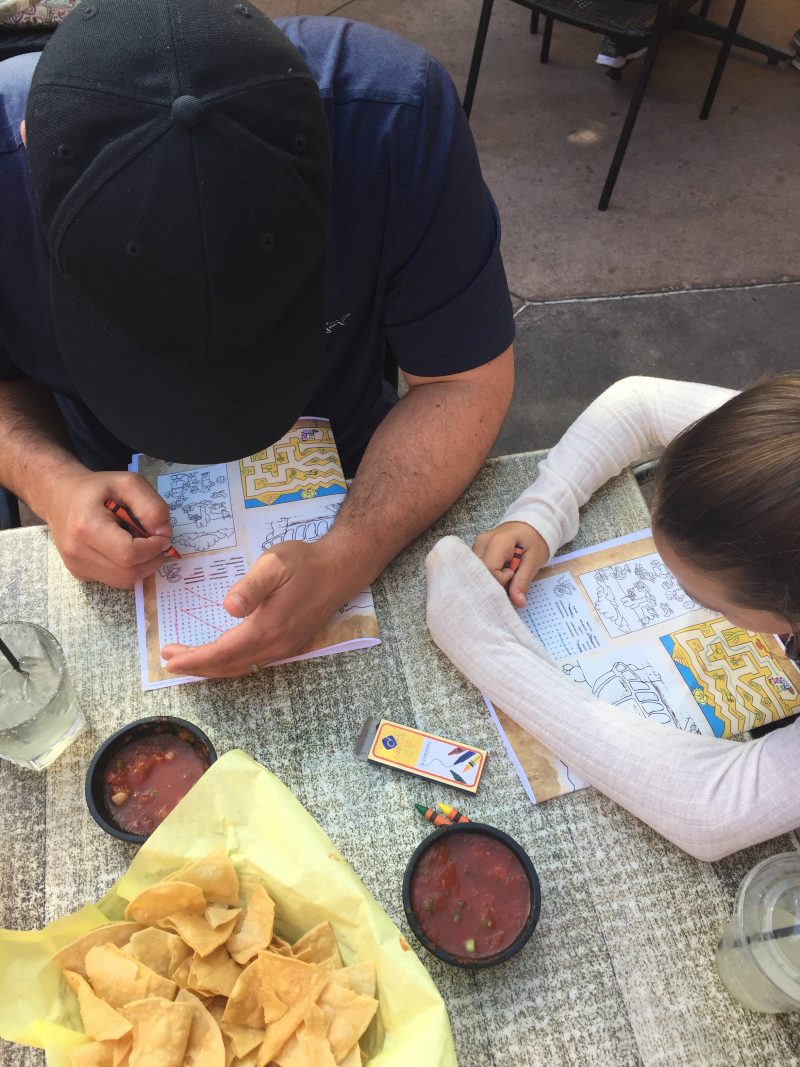 Just when you think your kids have outgrown the children's menu, we kick it up a notch. These two have word search races all the time. It's hilarious to watch how competitive they are. All in good fun.
I hope you have a productive Monday! I can hardly believe the school year is winding down. I need to figure out my to-do list around here before the kiddos are around all day. I better get planning. Enjoy your day.