Good morning!!!! I'm excited but a bit anxious about it being Monday and almost August 1. I'll explain at the end of the post. But first I want to share a few snippets of our weekend. If you are a new reader, the Monday Morning Wrap-Up is just a series of iPhone photos from the past few days. We certainly don't ever do anything that exciting but it's the appreciation for the mundane that often makes us the happiest.
My Friday was one for the record books. I spend my Fridays with my amazing mom but this time my daughter came along and the three generations of women shopped and lunched together. It's something that is precious to me as life continues to throw us curve balls. My daughter loved trying on clothes at Tilly's sand giving us a fashion show. Mom and I danced to the loud music and seriously had a ball. It's the little things that really do become the moments that stick with you forever. This day will.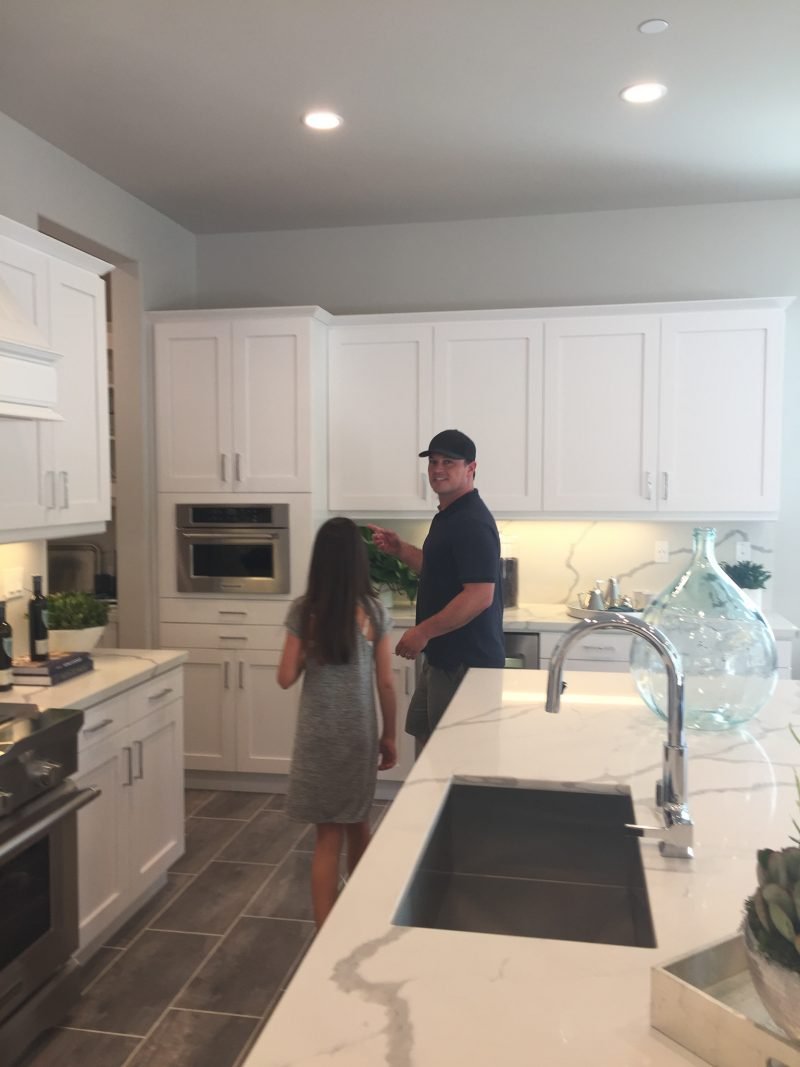 We also found ourselves at another set of model homes, just for fun. This was my hubby telling me to come check something out.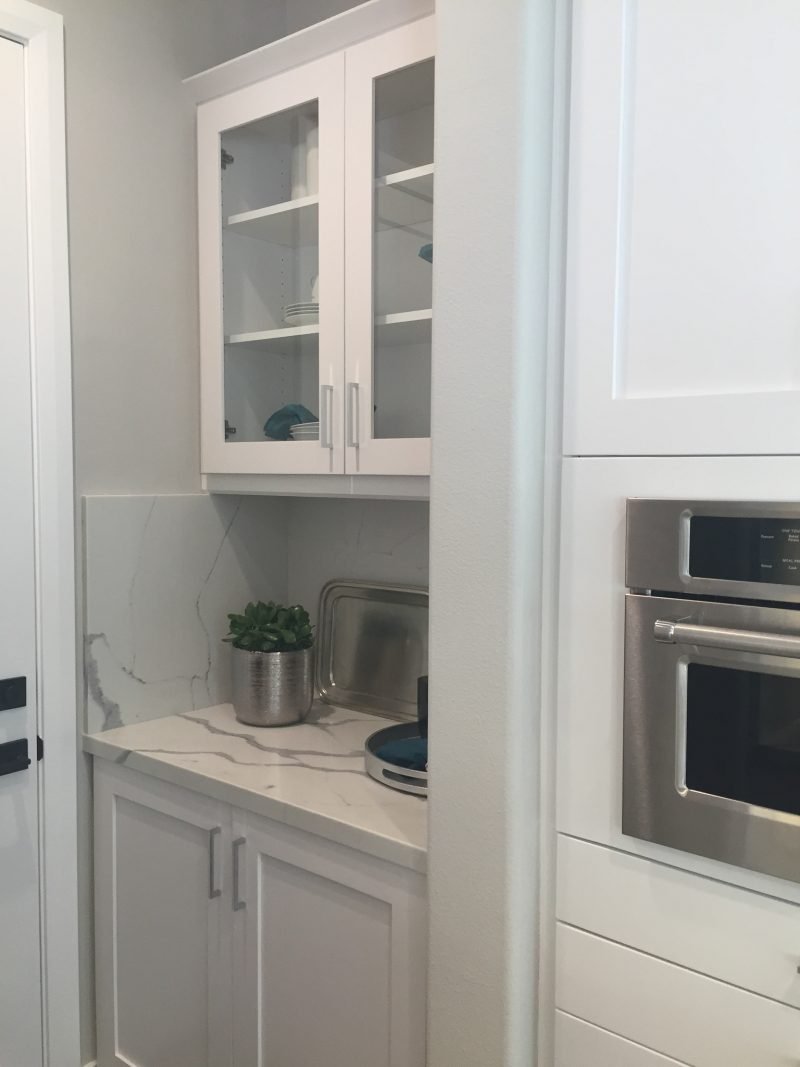 And bam! So similar to the butler's pantry we built in our previous home. I loved that area so much. It really did remind me so much of that DIY spot we created.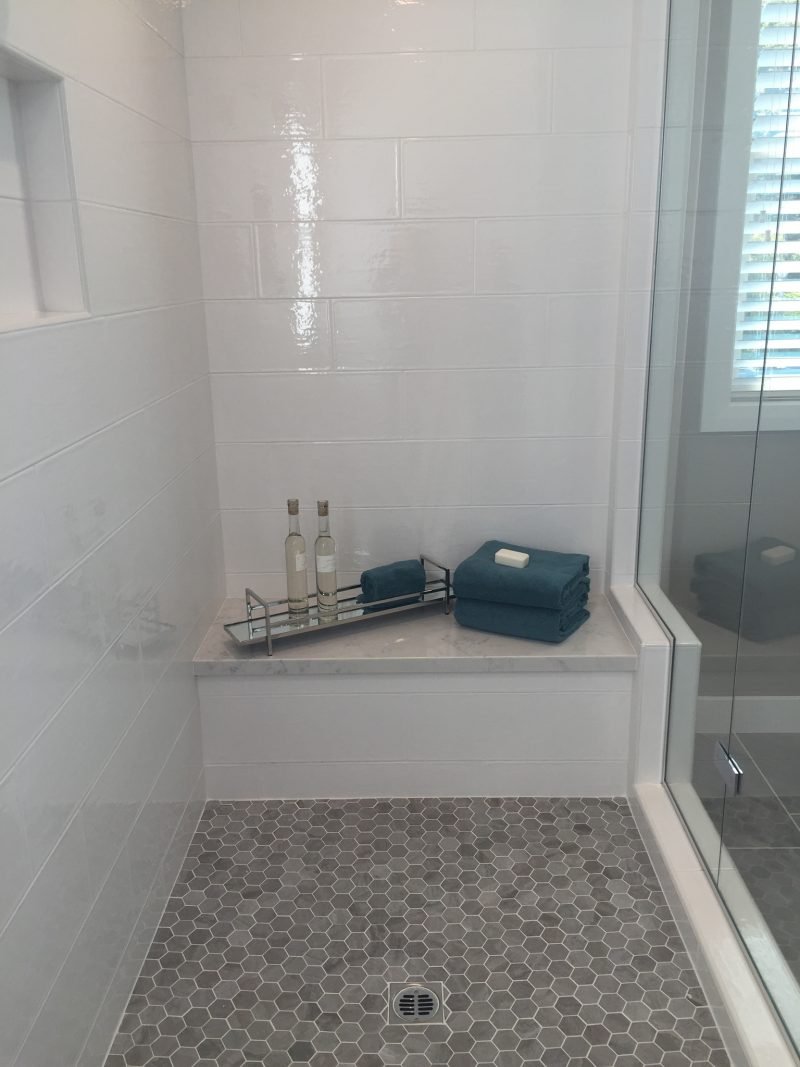 So the shower had me thinking! My sister redid her bathrooms and they are all gorgeous. She did something similar that has inspired me. Our bathroom is truly last on our list and we appreciate it now. But I do have plans to cover our seat with a solid surface top like this one. I am also hoping to just tile over the existing floor tile.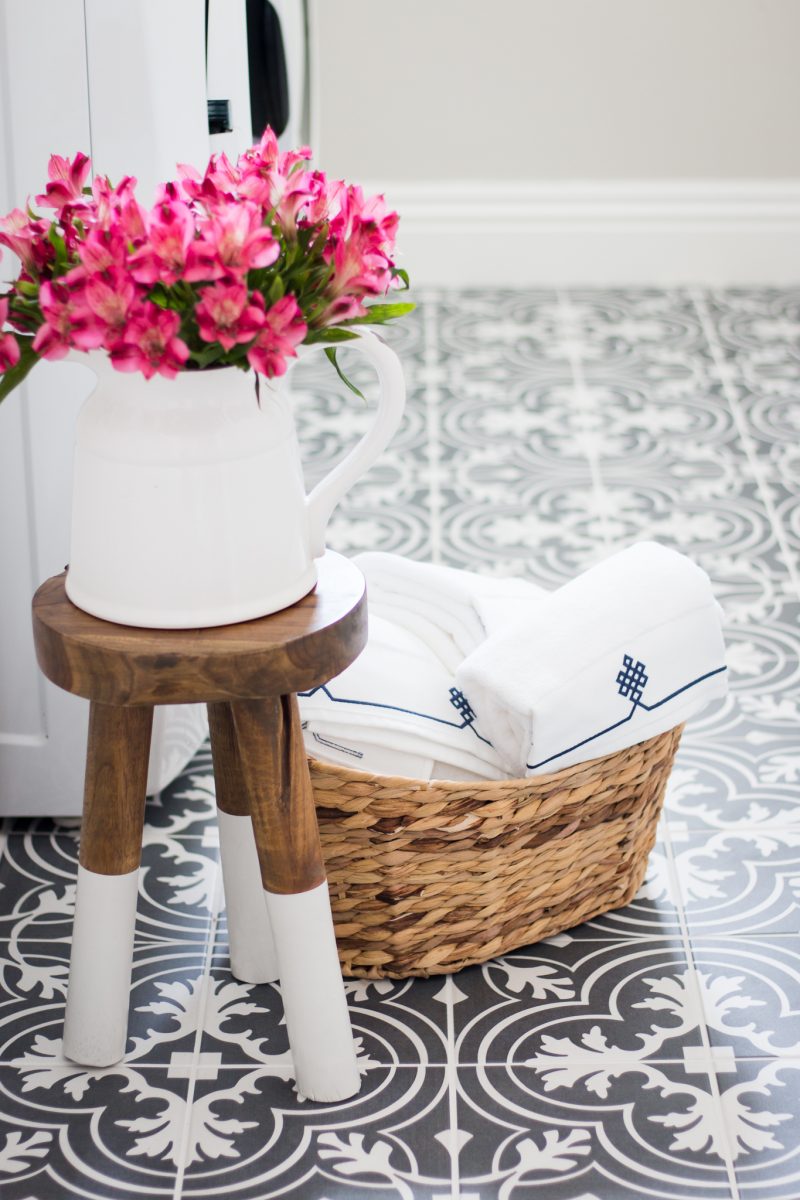 We (and be we I mean our great tile guy, Tyler) tiled over the previous tile in our laundry room. I am hoping we can do the same in the shower. So much easier and just think . . . no dusty mess with the removal of existing tile. It's a win-win.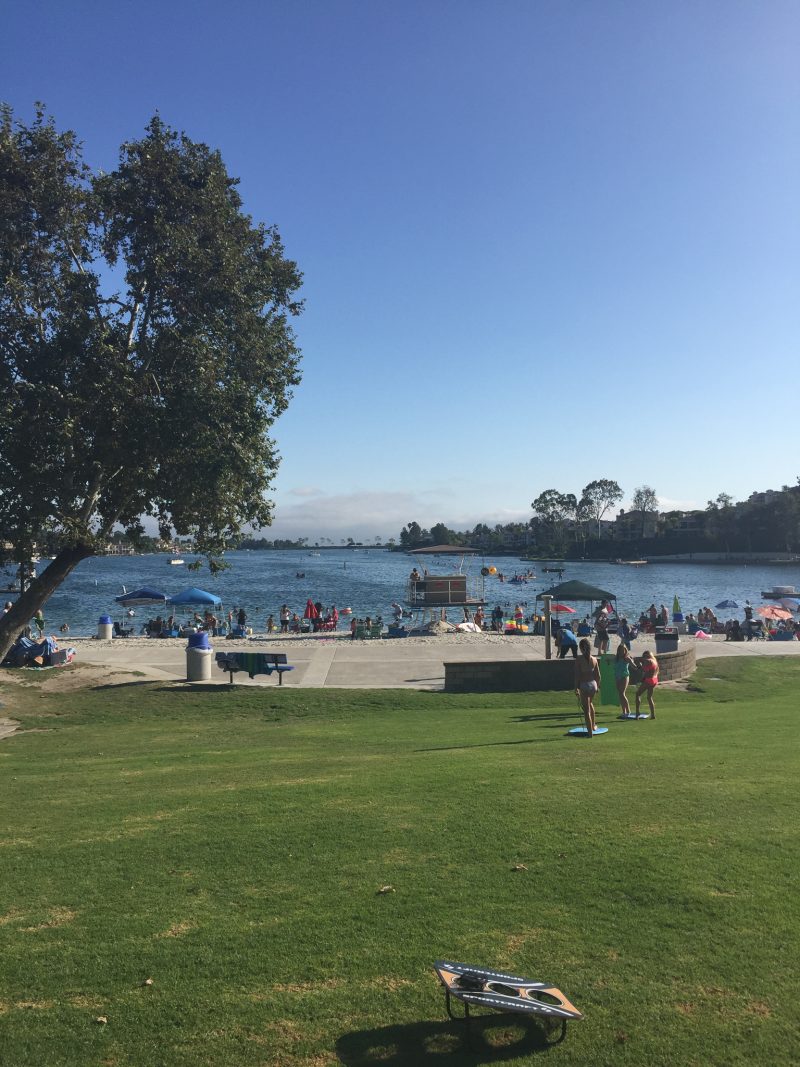 One of the evenings we headed to a local lake with two other families and let the kiddos just run around and enjoy the water. Potluck style makes nights like these so easy. Always thankful for casual, easy time with dear friends.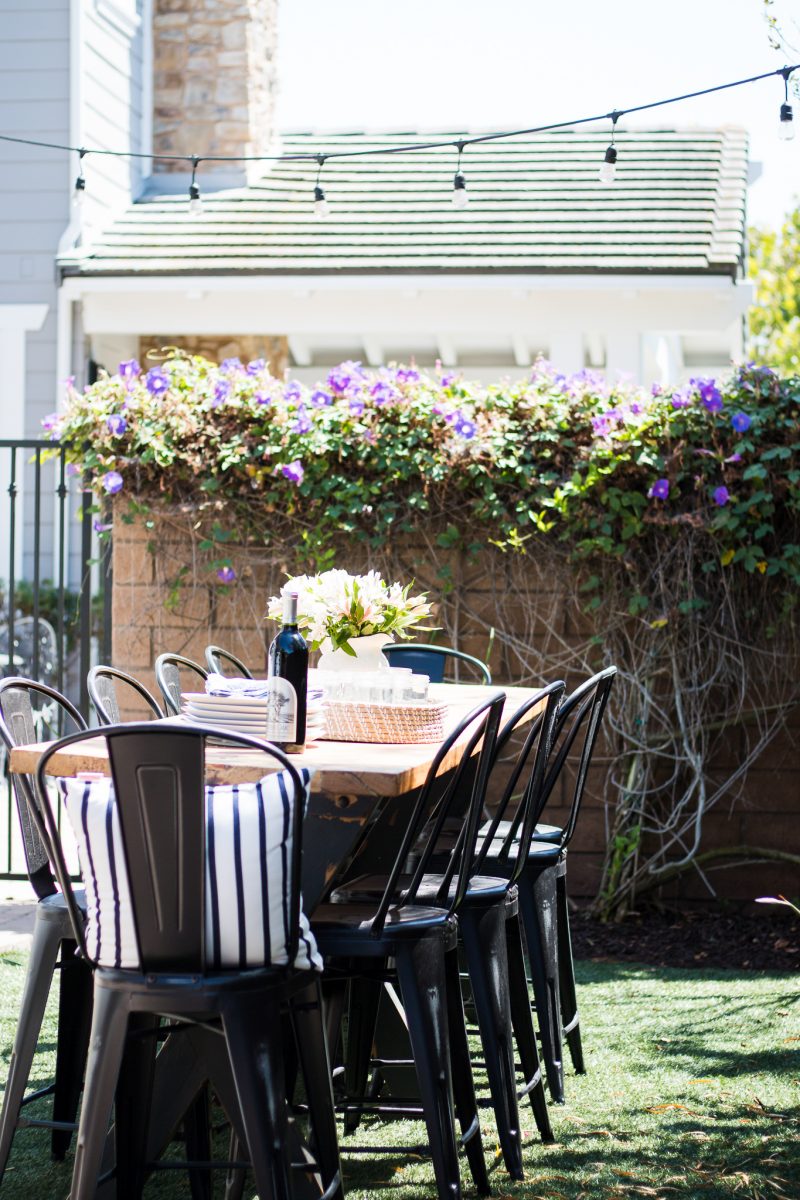 Dining al fresco is one of my favorite things ever. There is just something about being outside. Our evening temperatures are very mild, even chilly, so it allows us to do that. I also am very cognizant that as the children continue to grow they will be out and about so we really hang out to the family dinners each night. These chairs are the best deal going. We have loved them since they arrived and held up beautifully. You can find them here. The table was a lucky find from a fabric store that was going out of business. And three cheers to eating outside because for some reason the clean up seems easier. Anytime I can keep the inside clean and push the mess to the outside, I am a happy camper. Anyone else?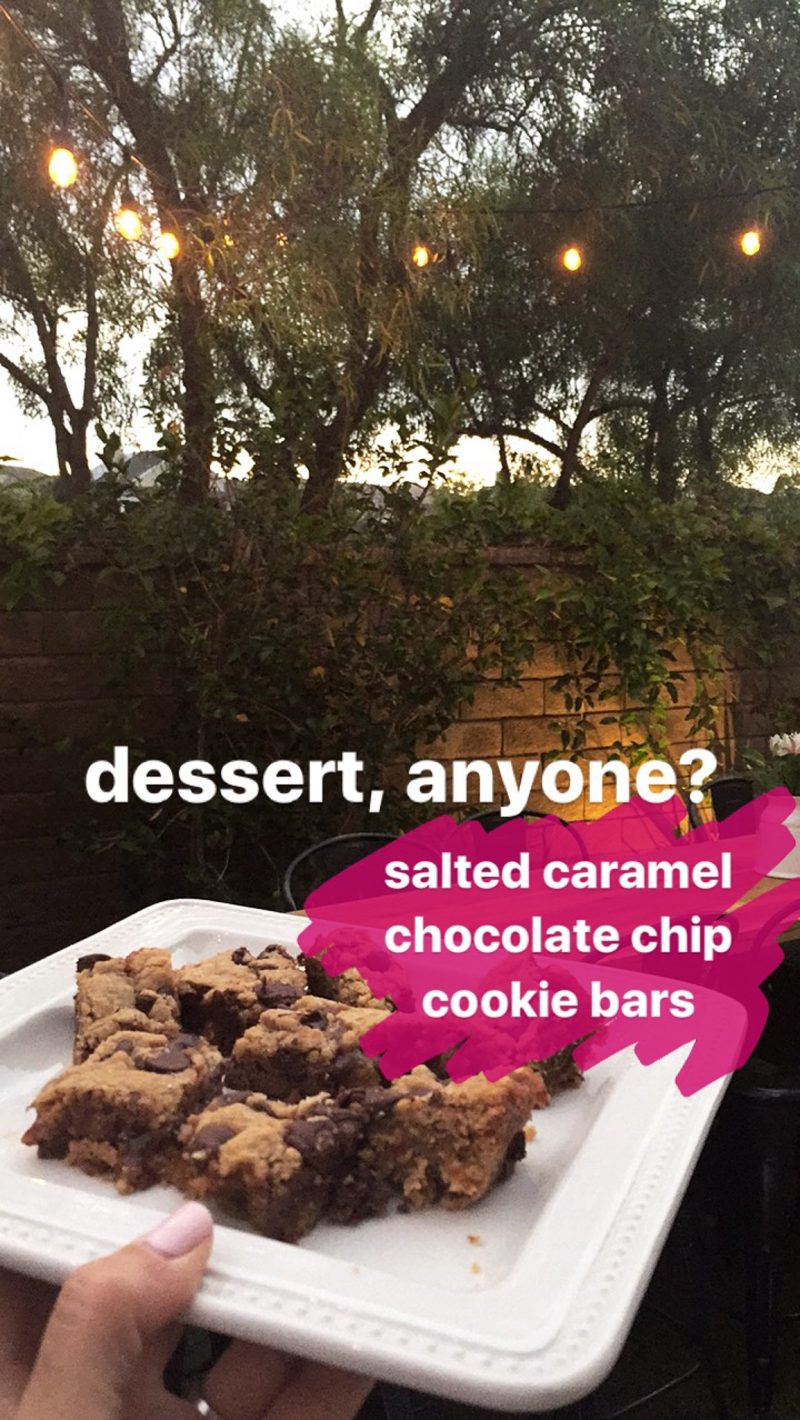 These! These are my weakness. My dear friend has made these for the Fourth of July each year and they send me over the edge. Once I have her blessing, I will blast the recipe here for you! You may or may not thank me. That's up to you! But anytime you combine salted caramel with chocolate I am on board. We also made these to go with our dinner. Always a crowd pleaser. So so delicious.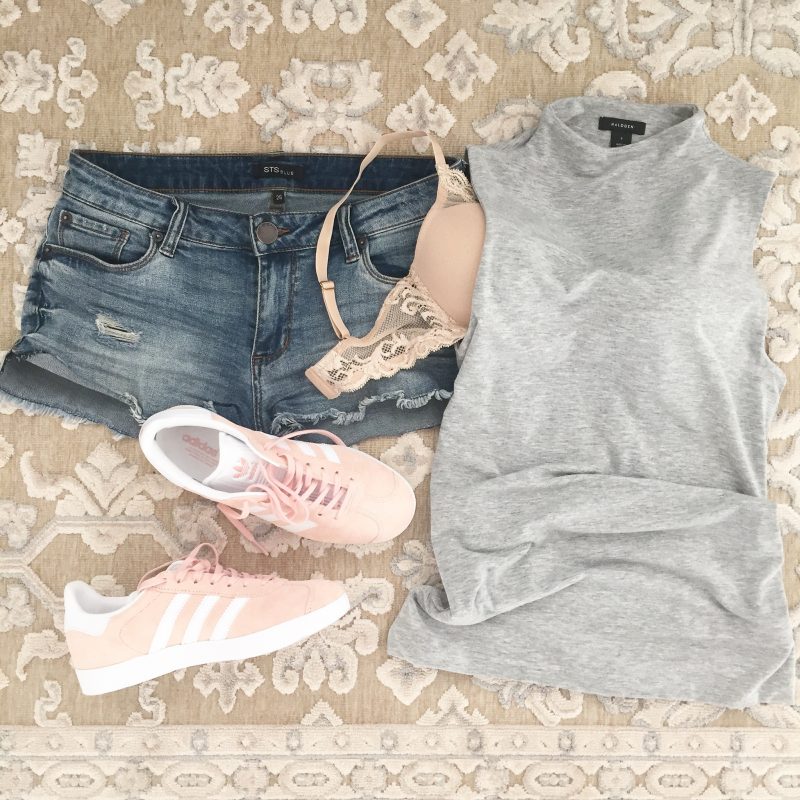 shorts | adidas | tank top (on sale) | bra (on sale)
May have worn this outfit two days in a row. Do you do that, too? I have this weird thing where I like an outfit and I seriously wear it for two days. Now listen, I obviously don't if I am running around but if we aren't doing much I like to put it on repeat. This is one of those outfits.
Be sure to stop in tomorrow as I have a really simple back to school DIY project. We still have three weeks of summer but I am slowly getting my ducks in a row so it's a smooth transition back. I find that if I am organized and calm, so are the kids.
I mentioned being a bit nervous about August starting. Well, that's because my husband and I have decided to seriously reign in our food choices for the month of August and get back to working out regularly. Hence the chocolate cookie bars before we get serious.
Listen, we aren't going nuts and won't make ourselves crazy but we have definitely indulged way too much this summer. So it's back to a high protein, vegetable rich diet. That's normally how we eat but we definitely go off track. We just feel less sluggish and better when we stick to eating like that. So I welcome in healthy recipes. Feel free to leave in the comments below. My downfall is mixing it up. Rule number one for me is meal planning. I will sit down and plan out the meals for the week today. If you have any interest in knowing what we will serve up, just let me know.
Ok, friends. Let's get this week started!!! And let's show Monday who's boss!
*affiliate links used