Back when I was in elementary school, I used to go shopping with my mom and the highlight was always sitting down to lunch. There was a spot in South Coast Plaza called the Back Bay Rowing & Running Club. I loved everything about that restaurant. I loved the oars hanging on the walls, the food and most importantly the time with my mom. We were just talking about the restaurant the other day and how we would always split the Back Bay Potatoes. The restaurant closed years ago and while this is not the exact recipe from the restaurant, I have spent a lot of time perfecting these yummy carbs. Here is my version of the Back Bay Potatoes.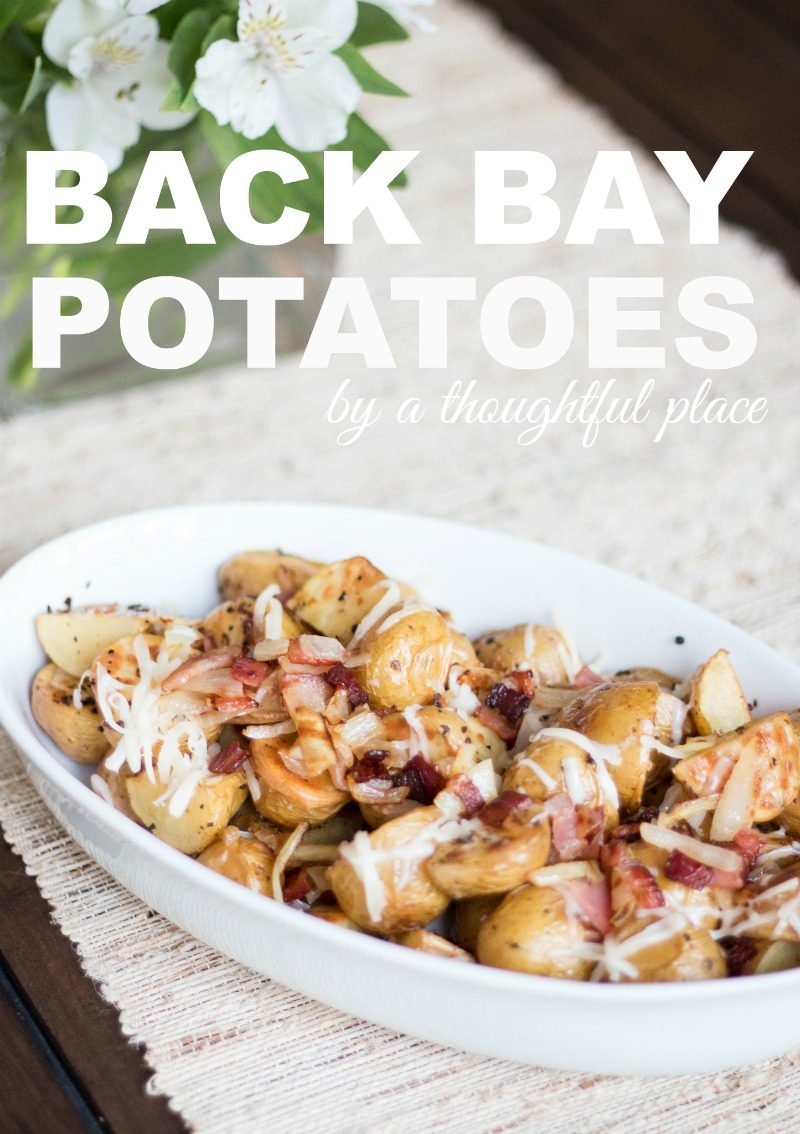 We typically don't eat a ton of potatoes (or many carbs) around here so when we do, we go big! These are seriously so delicious and always take me back to those lunches with my sweet mom.
Ingredients:
1 bag small yellow or red potatoes
1 small onion
2 slices bacon
garlic infused olive oil (or regular )
jack cheese
salt and pepper
21 Seasoning Salute (Trader Joe's)
Directions:
Preheat the oven to 375. Wash and dry the potatoes and cut in half (if some are particularly large, cut them in to 4 pieces). Place on a baking sheet lined with foil. Drizzle olive oil over top and then mix them all around to coat. Sprinkle with 21 Seasoning Salute* and bake for 20 minutes. After 20 minutes, flip the potatoes and bake 20 more minutes.
While potatoes are baking, heat 1 Tbsp olive oil in a saute pan. Dice half of an onion and add to the pan. Saute for 5-6 minutes. Add bacon and cook until almost crisp. Remove and cut into small pieces. Place onions and bacon in a small bowl and set aside. Grate enough cheese to cover potatoes.
When potatoes are cooked, empty immediately into a bowl and toss with onions, bacon and cheese. The heat from the potatoes will melt the cheese. Serve immediately or keep warm until served.
*If you don't have that seasoning, sprinkle with oregano, garlic, and celery salt. I highly recommend having 21 Salute on hand if it's available to you. A 2-pack is linked above. This is what I use daily on my avocado toast. Sooooo good!!!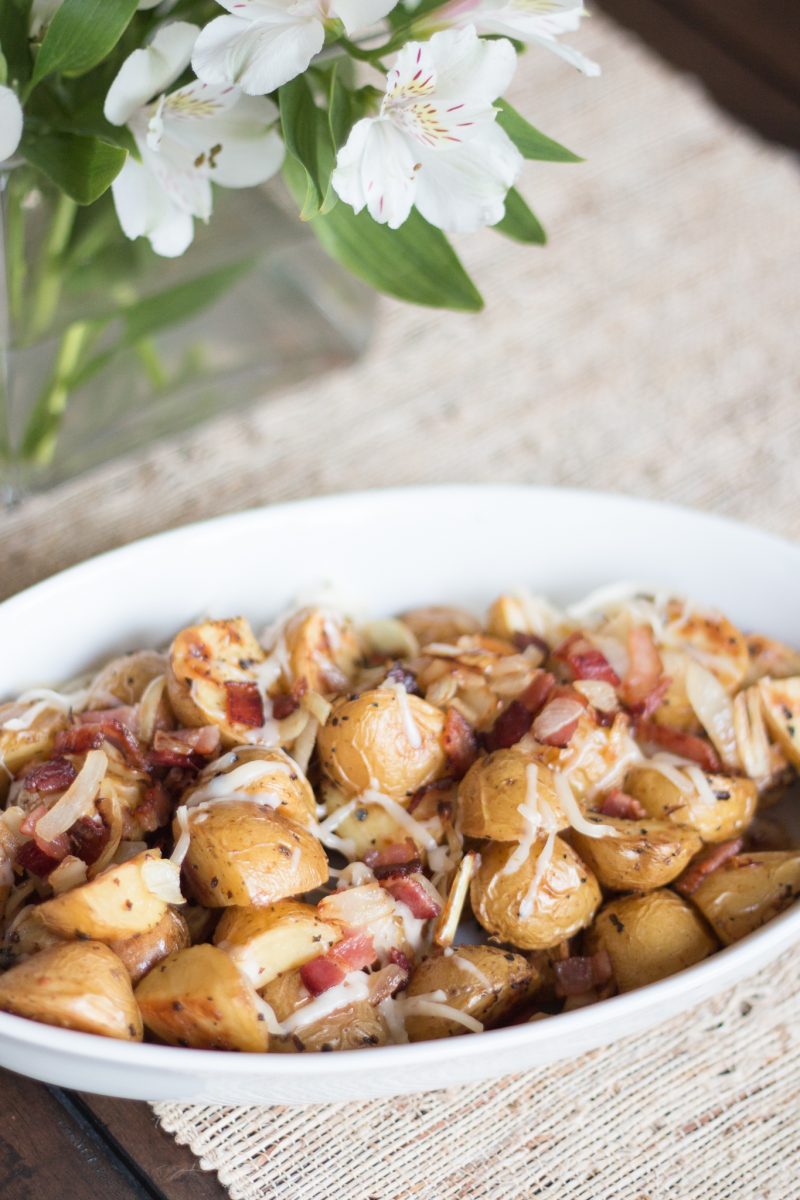 While these may be a splurge they are well worth it. I love the way the smell and taste of food can trigger such great memories. Let me know if you try them. I served them alongside tilapia and steamed broccoli. Without a doubt, they are great with anything. Enjoy!