It being Monday hit me hard today. I think because we only have two more weeks of summer and there are still so many things we want to do. This summer is flying by and I need time to slow down. When do your children head back to school? This weekend found us enjoying the mild temps and also checking things off of our to-do list. Here's a bit of our life lately with our Monday Morning Wrap-Up.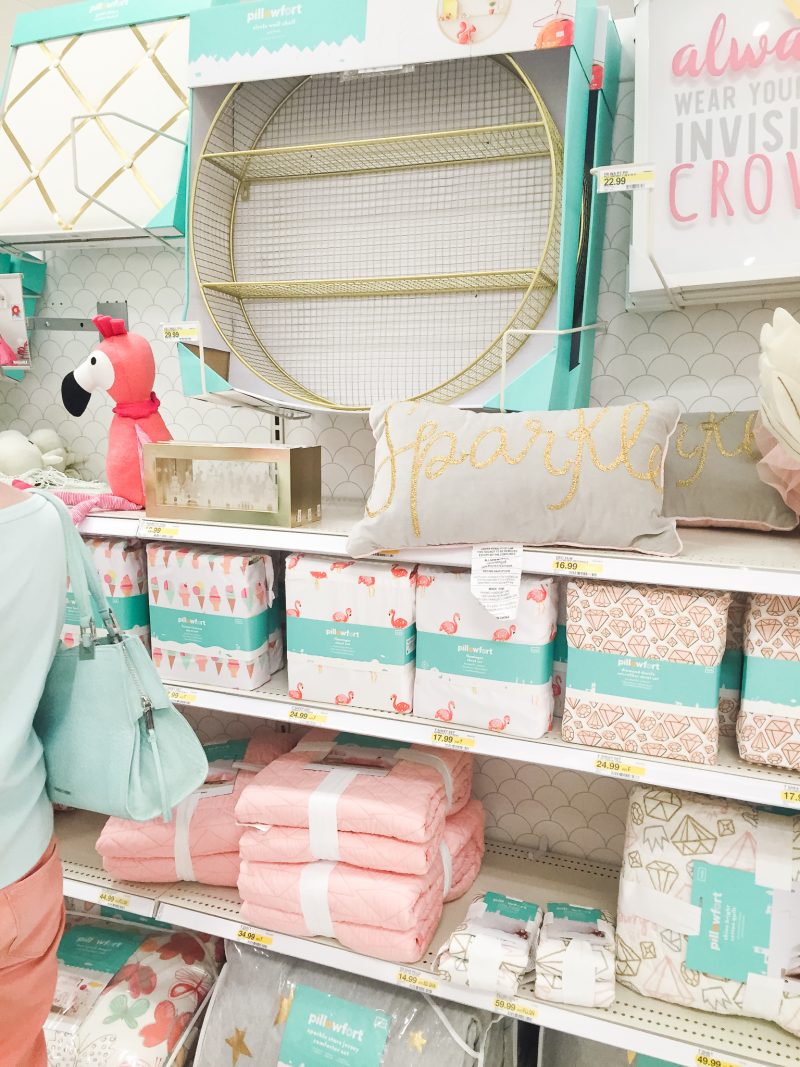 Target is killing it, my friends! Oh my goodness. My mom and I strolled the aisles on Friday and it was so much fun checking out all they have to offer when I didn't really have a list to check off. The Pillowfort line is so darn cute for both boys and girls. When I was young, my dad painted an ice cream cone and an ice cream float on my wall (he is an amazing artist). So I was telling my mom that those ice cream sheets would have been in my room! And side note, how cute that my darling mom matches the decor. Love her mint green handbag!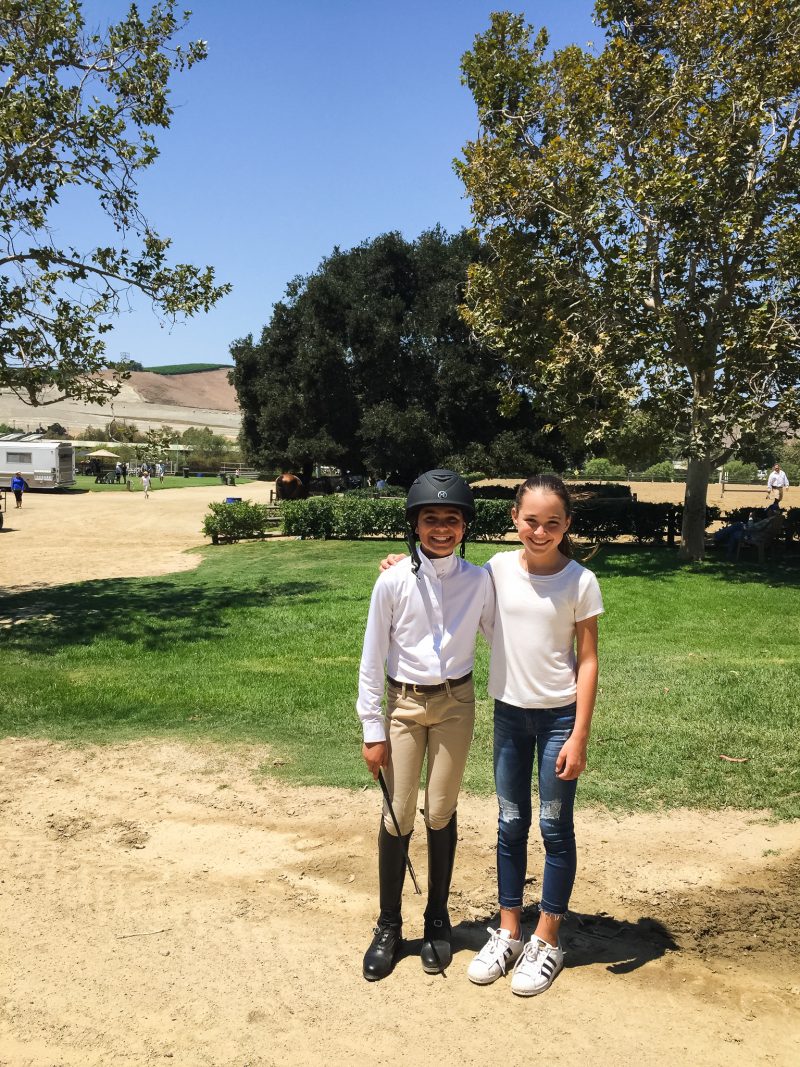 These two have been friends since the day they were born. We loved seeing this sweet girl in her element and showing her horse. It was a beautiful day and she did so well. Nothing like friends supporting friends.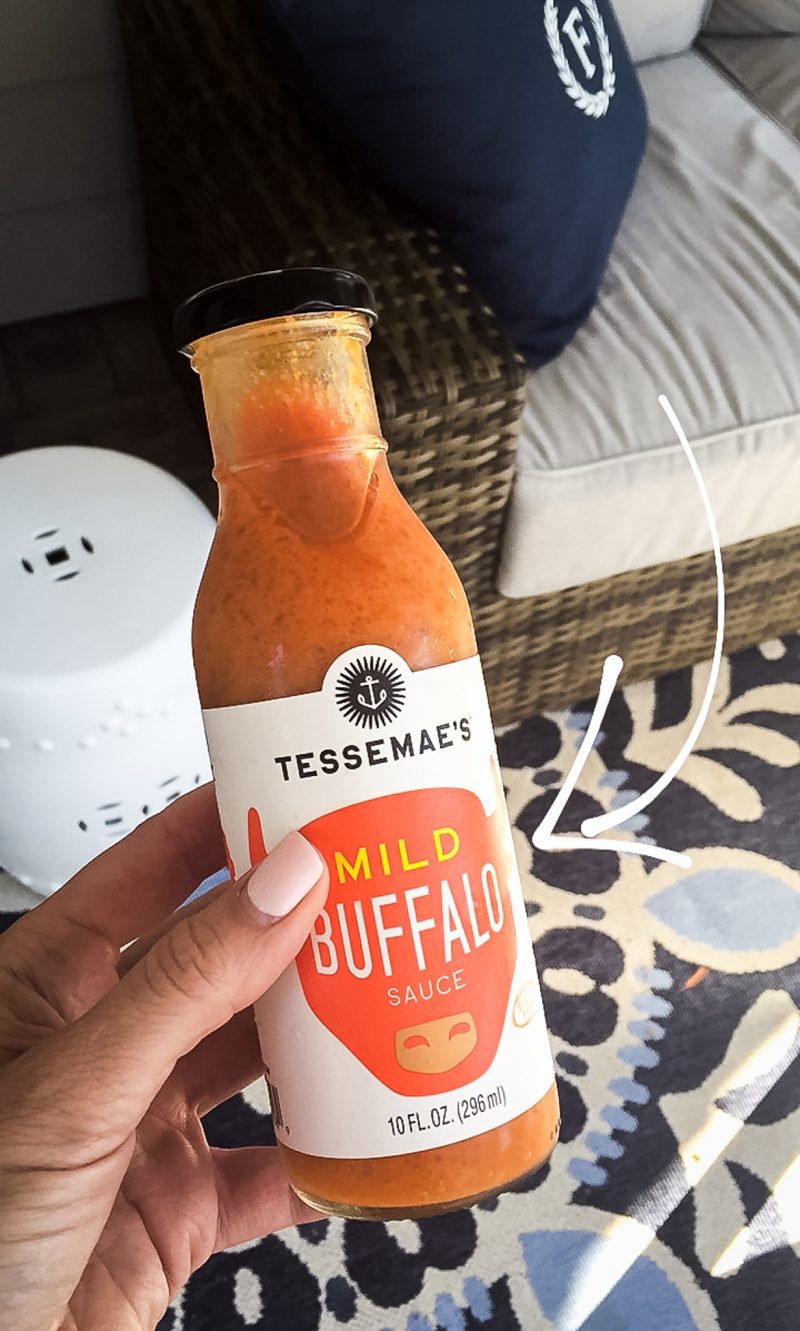 In other news, I've mentioned that we are really doing our best to eat really well. We are not doing the Whole 30 plan, but we are eating a protein rich diet filled with lots of vegetables. On the whole, we are avoiding added sugars and sticking to minimal carbs. We both find this works well for us and combined with working out we feel so much better. It means I am cooking a whole heck of a lot but I am really enjoying it. I came across this buffalo sauce and it's fantastic. The whole family loved it. No sugar and no gluten and the taste is so so good. I picked this up at Whole Foods but I believe you can order it online, too.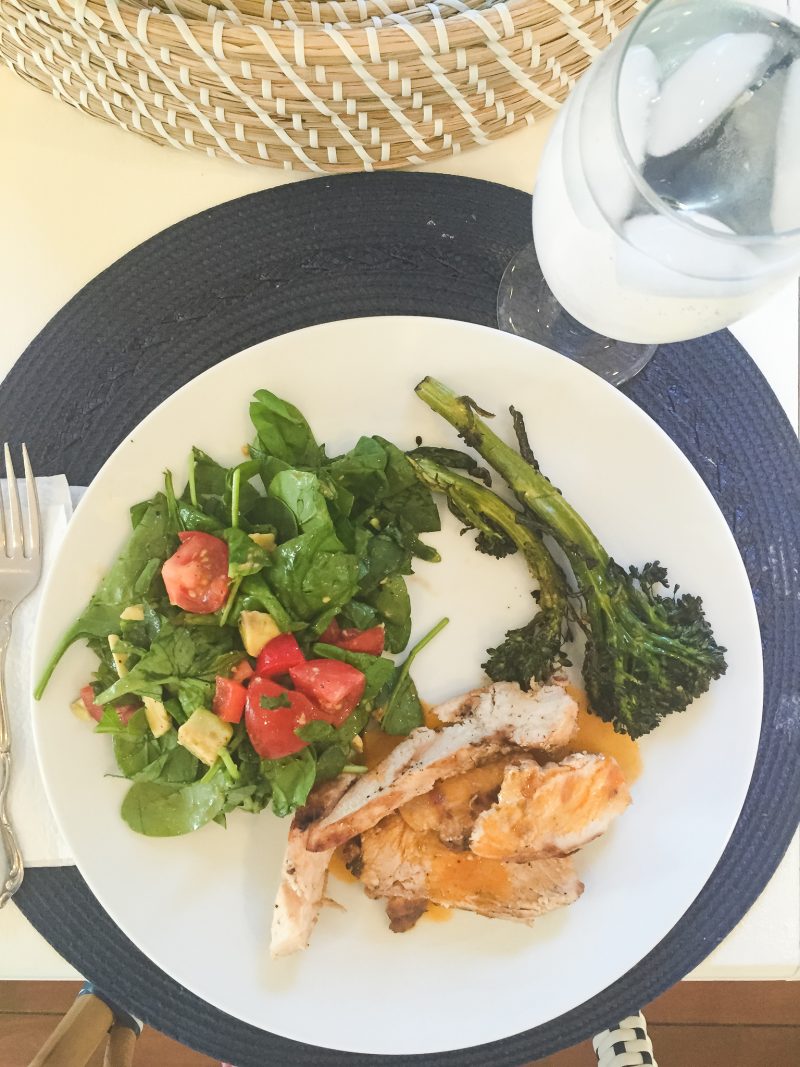 We grilled chicken breasts and cut them in slices. Served them with the buffalo sauce, broccolini, and a spinach salad. Easy to prepare and really delicious. When I get my act together I will do a post on a typical week and what I am preparing. Let me know if that interests you still.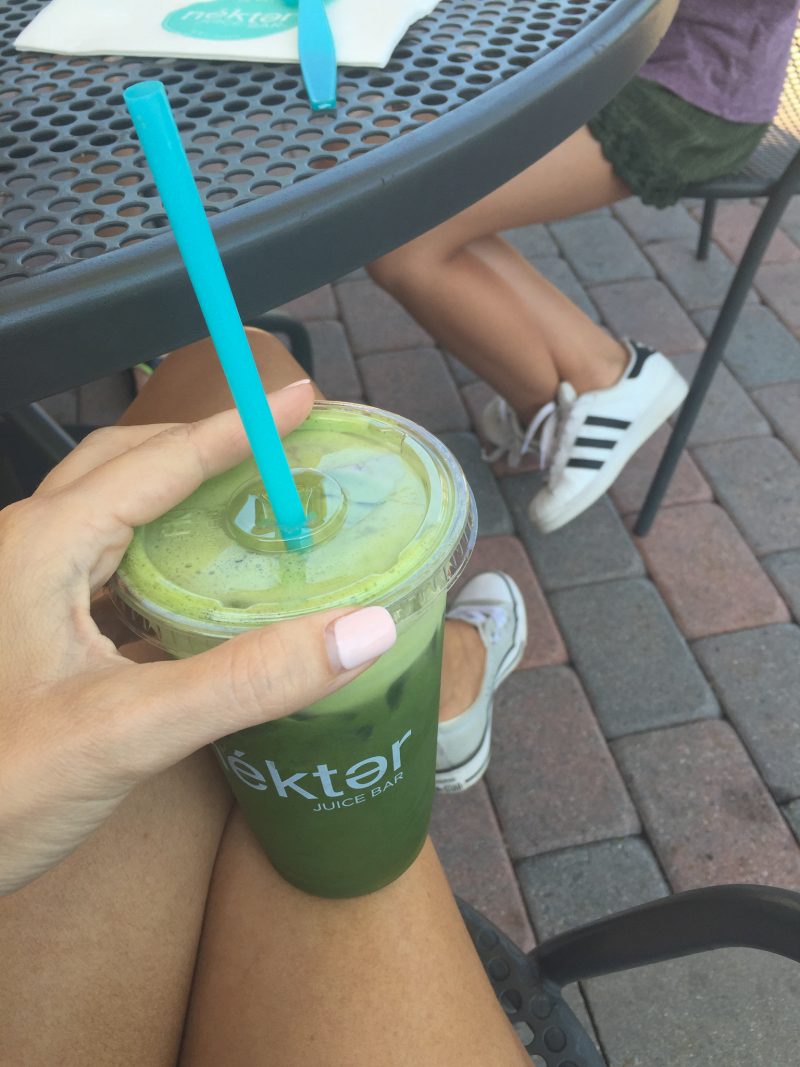 Sunday found us killing some time while an electrician helped us with some new light switches. I took the kids to Nékter. It was nice to just sit outside and chat. Enjoying having time n our hands since we now the school year will be keeping us far busier.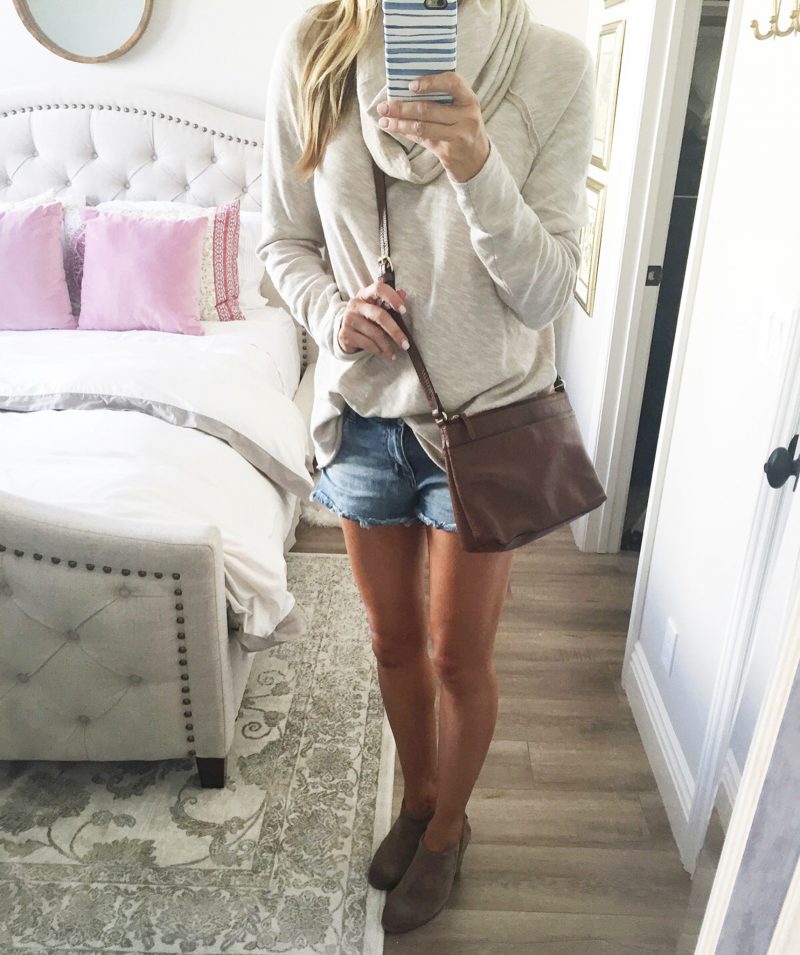 shorts | top | booties | handbag
You may have caught this look on Instagram. I love pairing my pullover with cut-offs. The booties and handbag have been on constant repeat. And this is the guest room bed we bought at Costco last year. I recently spotted it in store so if you are in the market you may want to check your local Costco.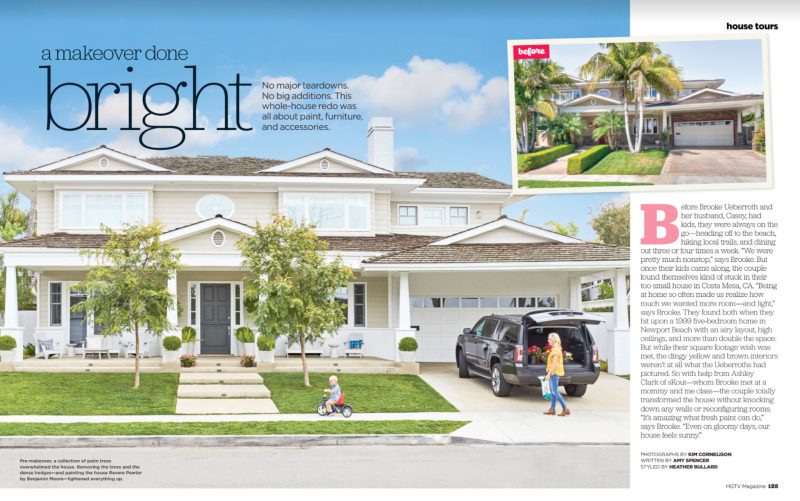 Lastly, I am always enamored with home transformations that only require fresh paint, new furniture and awesome accessories. It's always so inspiring to me and this home knocks it out of the ballpark. This darling Newport Beach family created a gorgeous home without any major remodel. It's worth checking out in the September issue of HGTV.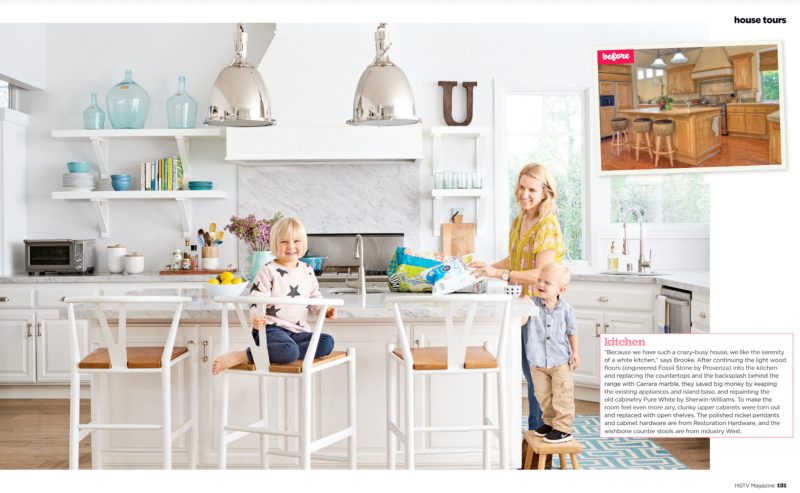 Look at that before and after!!!!! I LOVE it. And no major structural changes. It reminds me a bit of our before and after with our kitchen. I am taking notes on these countertops and range hood. We still have some details we would like to switch up and this has my wheels turning.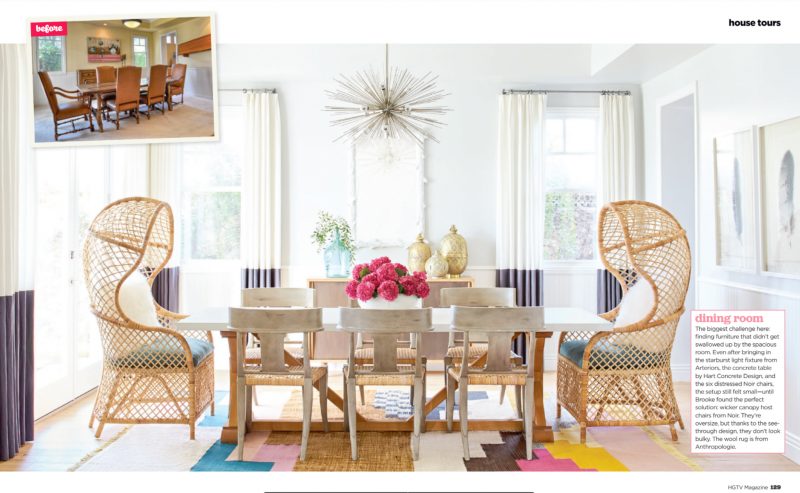 The power of paint, right?! The window treatments and furnishings add so much drama and flair, too. Does it make you take another look at any of your spaces?
Ok, my friends. It's off to work out and meal plan for the week. What are you all up to? Whether you are off to the office or working hard at home, I hope it's a good start to your week.