Monday! What? I honestly can't believe how quickly this weekend flew by. We were pretty darn busy so it felt like it was way too short. But we were so grateful for beautiful weather and together time. I am waking up this morning feeling behind and without a handle on my to-do list but so be it. Here is a bit of our Monday Morning Wrap-Up.
LAGUNA BEACH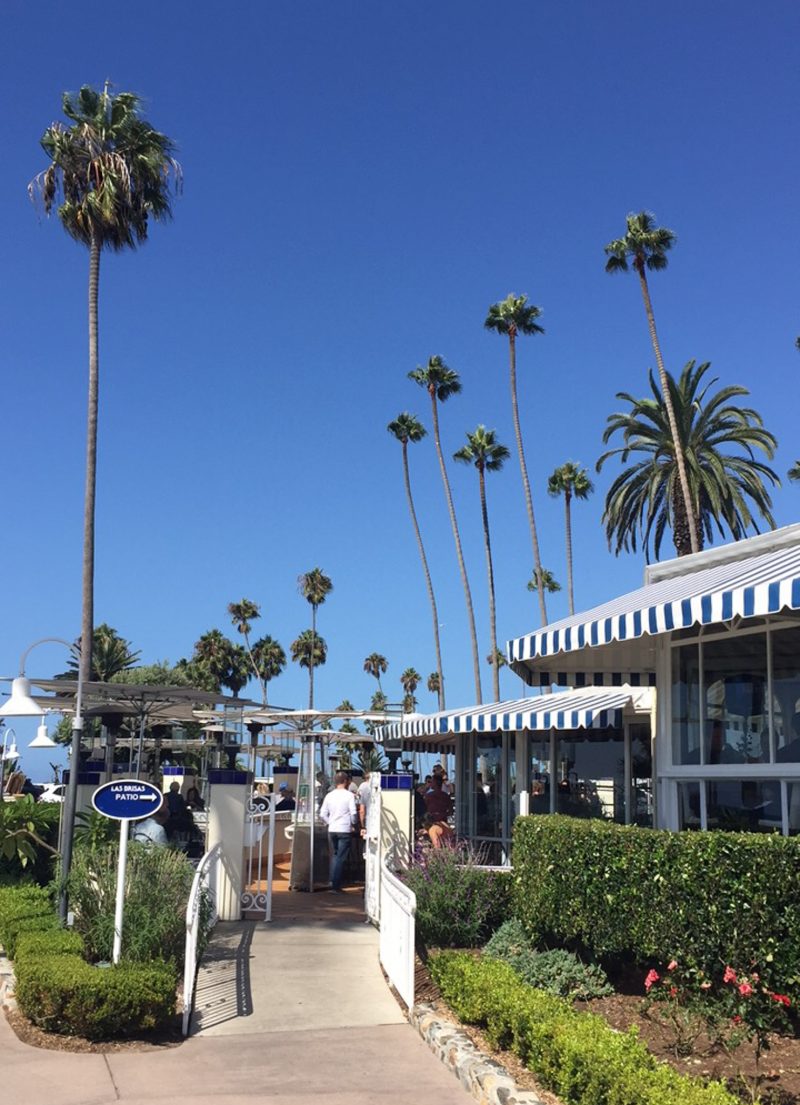 First up was a lovely brunch in Laguna Beach. Have you heard of Las Brisas. This spot is so special to us as my history with it goes way back. I can remember many Taco Tuesdays here with my girlfriends back in our single days. After we started dating, my  husband and I would hit up this spot, too. So to bring my family for a yummy Saturday morning brunch really brought it all full circle.
LAS BRISAS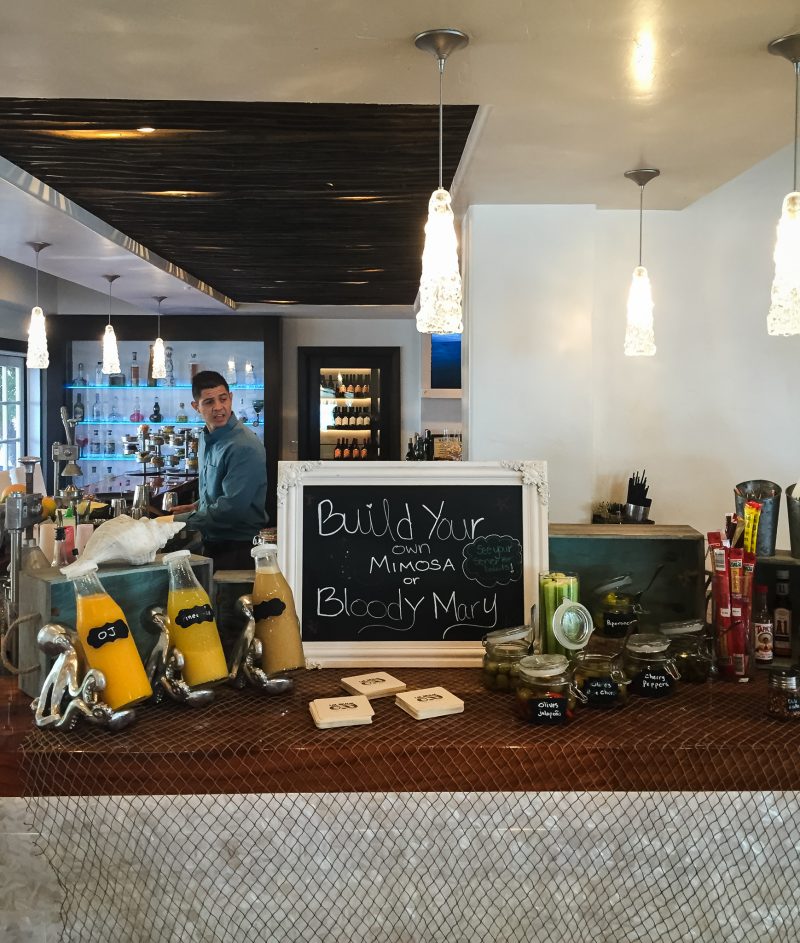 The buffet is fantastic and so are the Bloody Marys! My children were big fans of the homemade waffles and whipped cream. Go figure!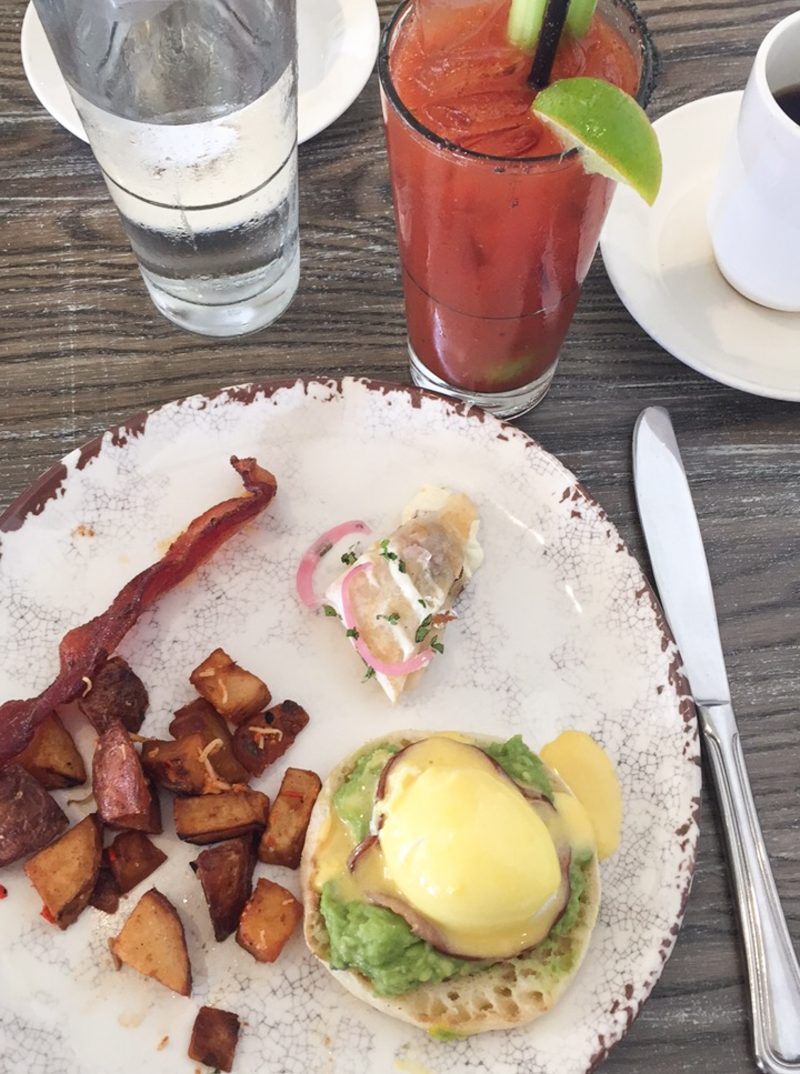 Talk about a cheat day! And it was worth it. When avocado makes its way onto my Eggs Benedict it's a very good morning. My son asked Executive Chef, Matthew Robinson, about the first restaurant he worked at. Loved the answer. He told us that he was only 15 and would leave after 4th period to head down to the local hang out (he compared it to the Peach Pit) and he would cook for all of his friends and then return back to school for 5th period. Such a great story.
CLEAR SKIES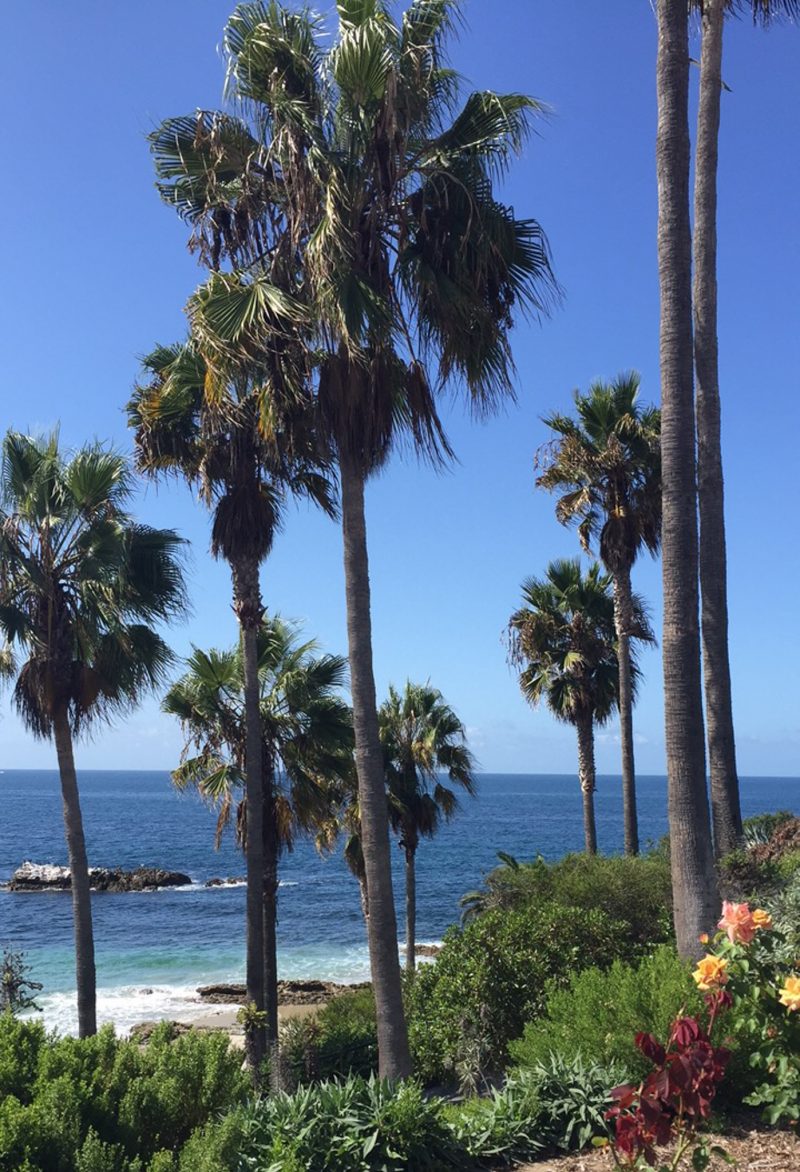 All of these shots are straight out of the camera. It was just such a beautiful day in Laguna. Rumor has it the temps are heating back up again this week. Oh, why can't Fall stick around?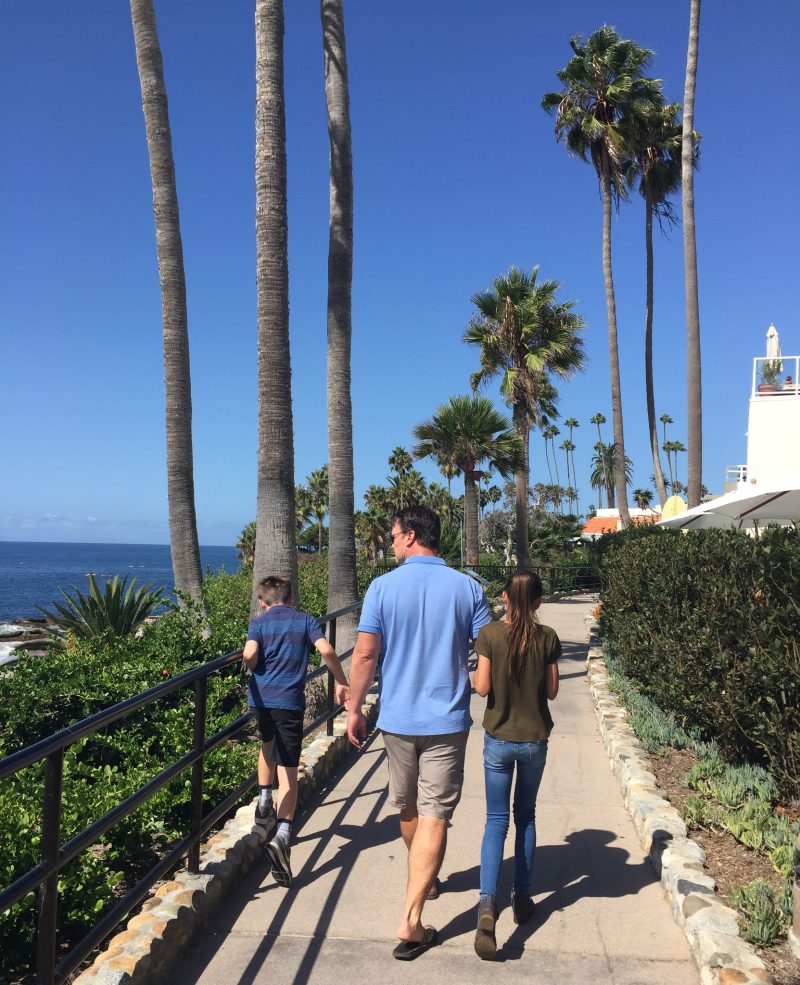 STRIPE LOVE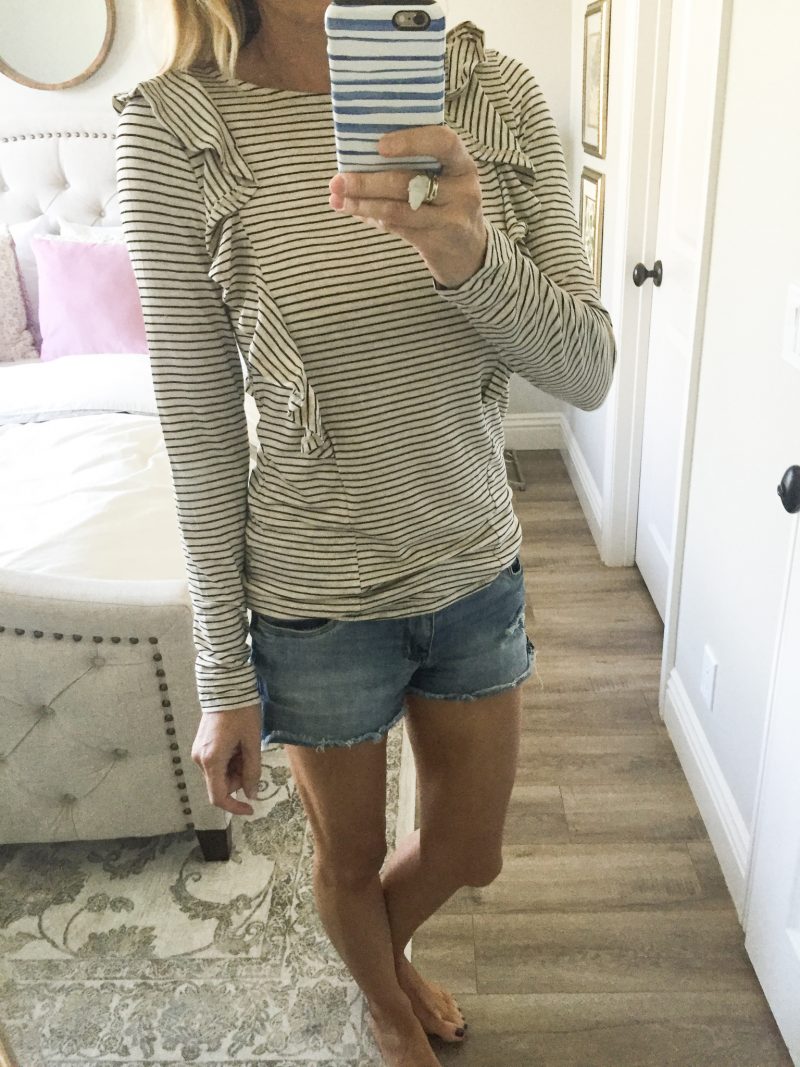 In other news, I ordered this last week and it came in two days. I LOVE it. It's really really soft and the ruffles continue over the shoulder and down the back. So cute. This is a size small. It's a really pretty cream and black stripe and it's so fun to wear. You can find it here under new arrivals.
FRESH AIR & FRIENDSHIP
How cute are these two? The boys were running around the park and these two were creating masterpieces. We actually brought the paints I reviewed in this post. They are fantastic.
LUNCH LATELY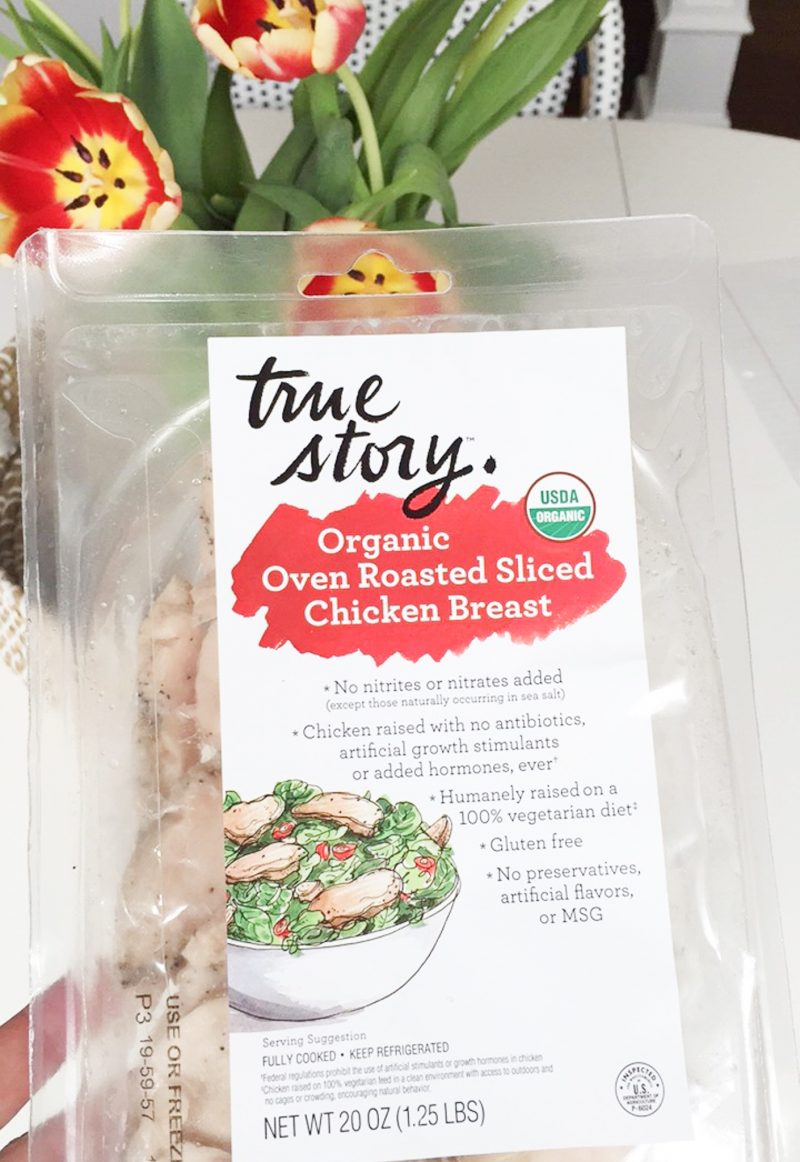 Many of you have been asking about my eating habits. I don't have any great secrets but this has been a staple lately. I picked it up at Costco and it's really good.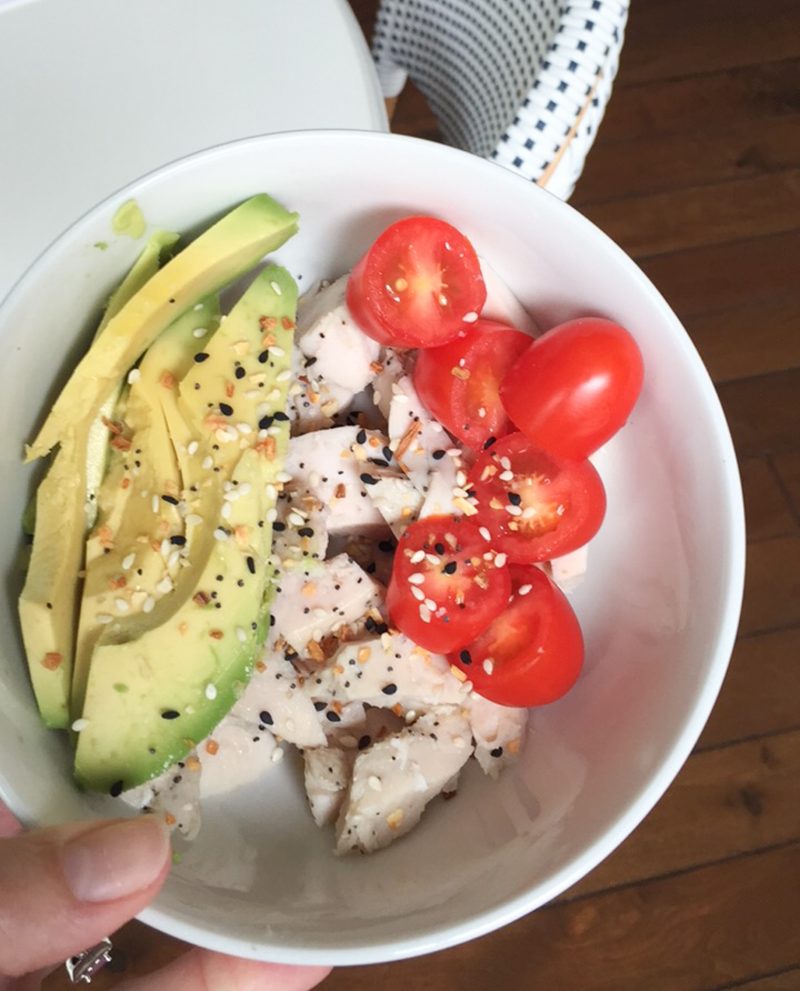 At typical lunch for me these days looks like this. Chicken topped with avocado, everything but the bagel seasoning, tomatoes, and hot sauce. I could eat this all day long!
A CLASSIC STYLE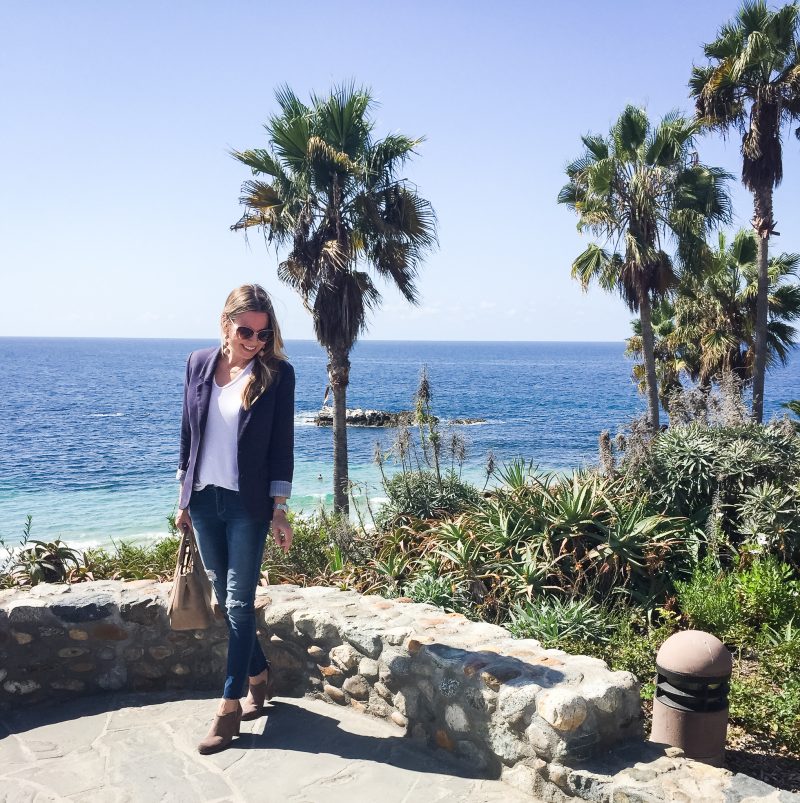 blazer | jeans | booties | handbag | t-shirt
Because we had a touch of Fall temps over the weekend, I busted out they blazer. I think they are classic and every girl needs one. If you missed my post on Fall Favorites you can get caught up here. This blazer is on sale and comes in many different colors.
So now I am to figure out what the heck I need to get done today. I am that behind. Time to make a list. Are you a list maker? I can't keep a calendar to save my life but I am the list master!
Enjoy your Monday, friends. Hope it's a productive one for you.