Good morning, ladies!! How was your weekend? We enjoyed watching the kids play their sports on Saturday and then my daughter and I savored some quiet time on Sunday. All in all, it was a nice weekend but this mama is not braced for Monday. I have been living hour by hour which creates a bit of a hot mess when it comes to laundry and meal planning. Like everything else, eventually it will all get done. Here is our Monday Morning Wrap-Up.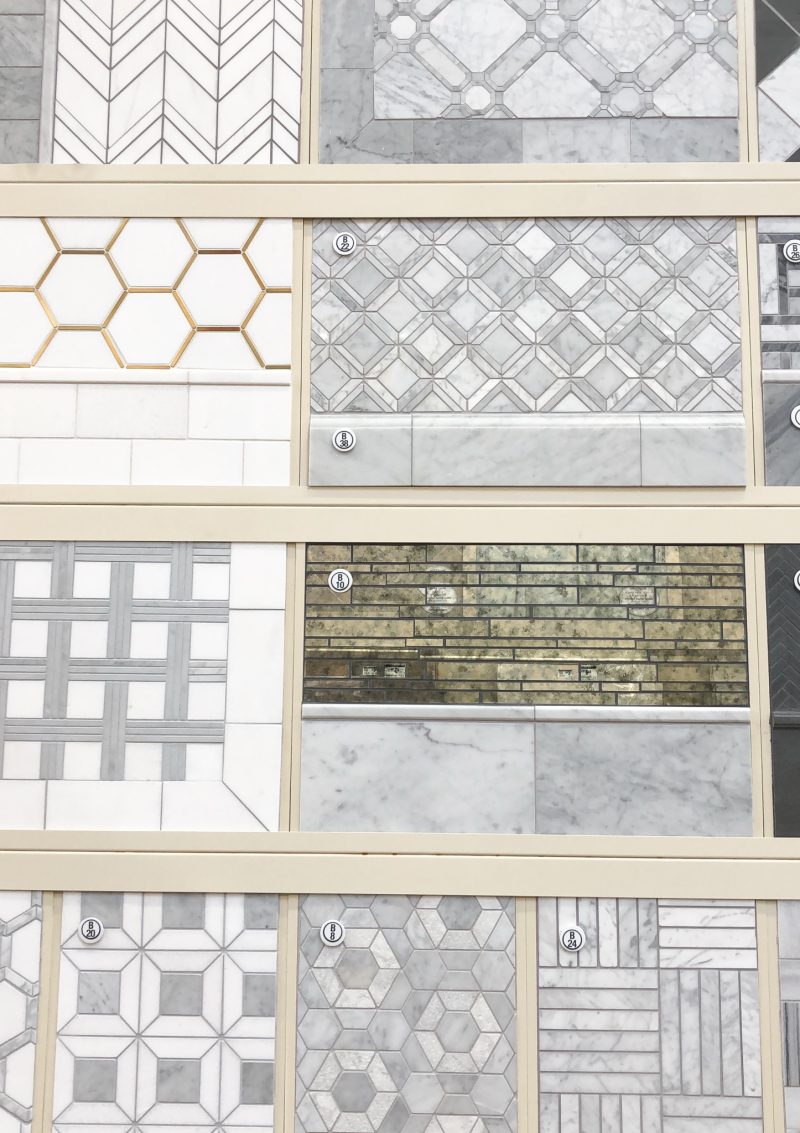 I wondered around Home Depot for a bit looking at tile. First of all, we haven't done a tile project in about two years so the selection has grown immensely. I am actually really impressed with all that they offer. I didn't find what I needed but I loved seeing all of these options.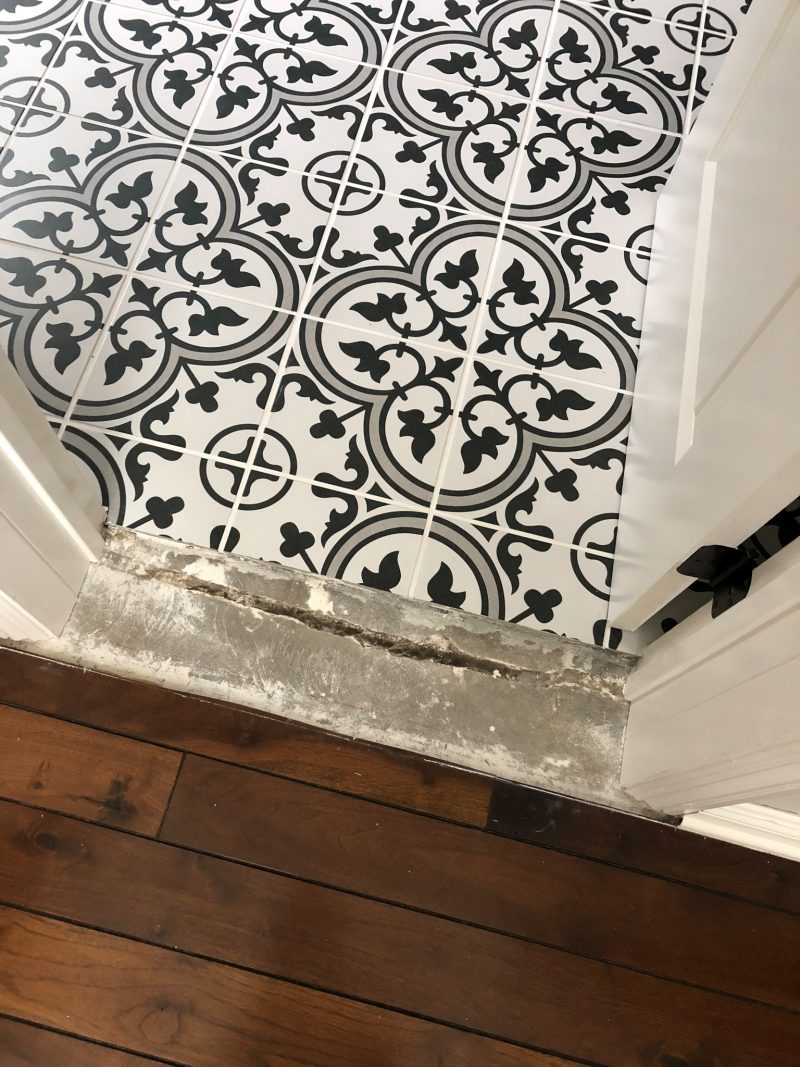 This is one of the pieces to our pantry puzzle that has been holding us up. So what you are looking at is the floor going from our hallway into the new pantry. This wasn't a door to begin with. This was a wall and behind it was our garage. So of course if you remove a wall, there is no wood floor. We don't have any wood left and they don't make this anymore. So we have the option of having wood made or doing something different altogether. Using the patterned pantry tile would have looked odd because it extends past the door. In the middle of the night I had a sudden vision and I have a plan! I am super excited. It's a bit outside the box and I will fill you in as soon as I make sure it's possible.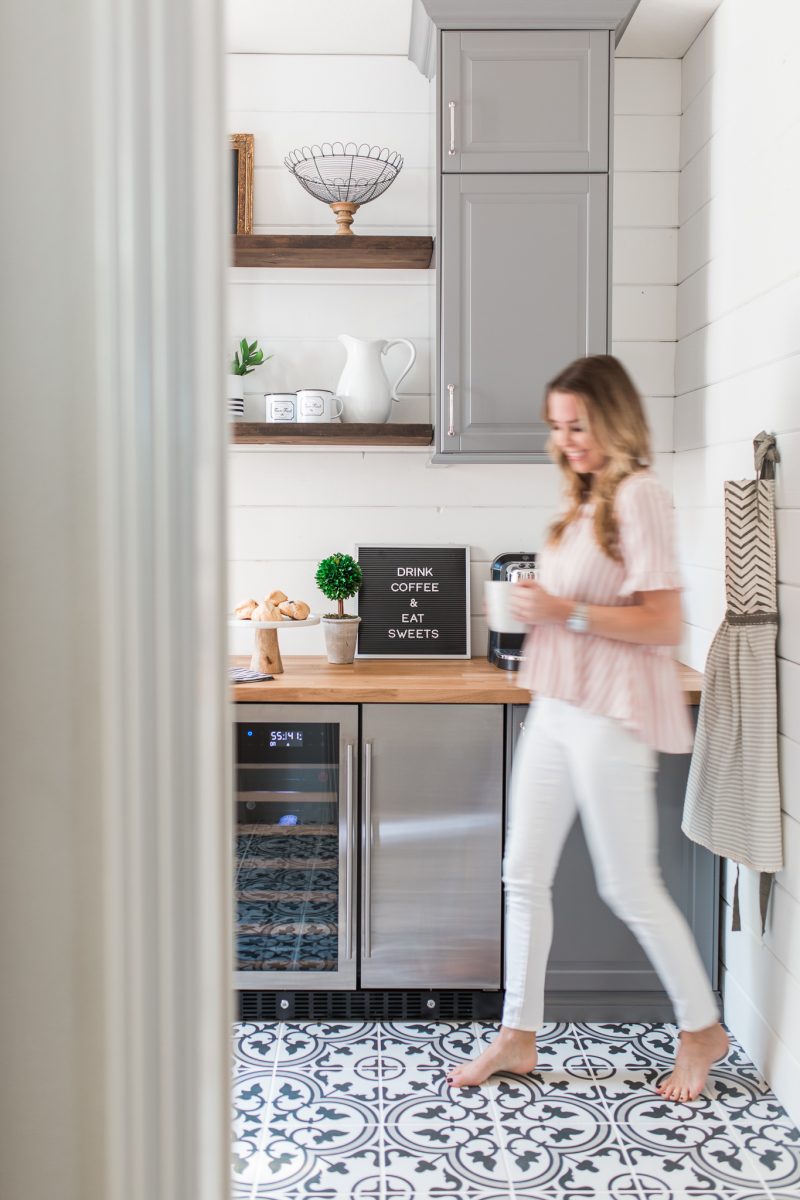 I think the new plan will compliment the pantry well. I will be tackling this project myself so wish me luck.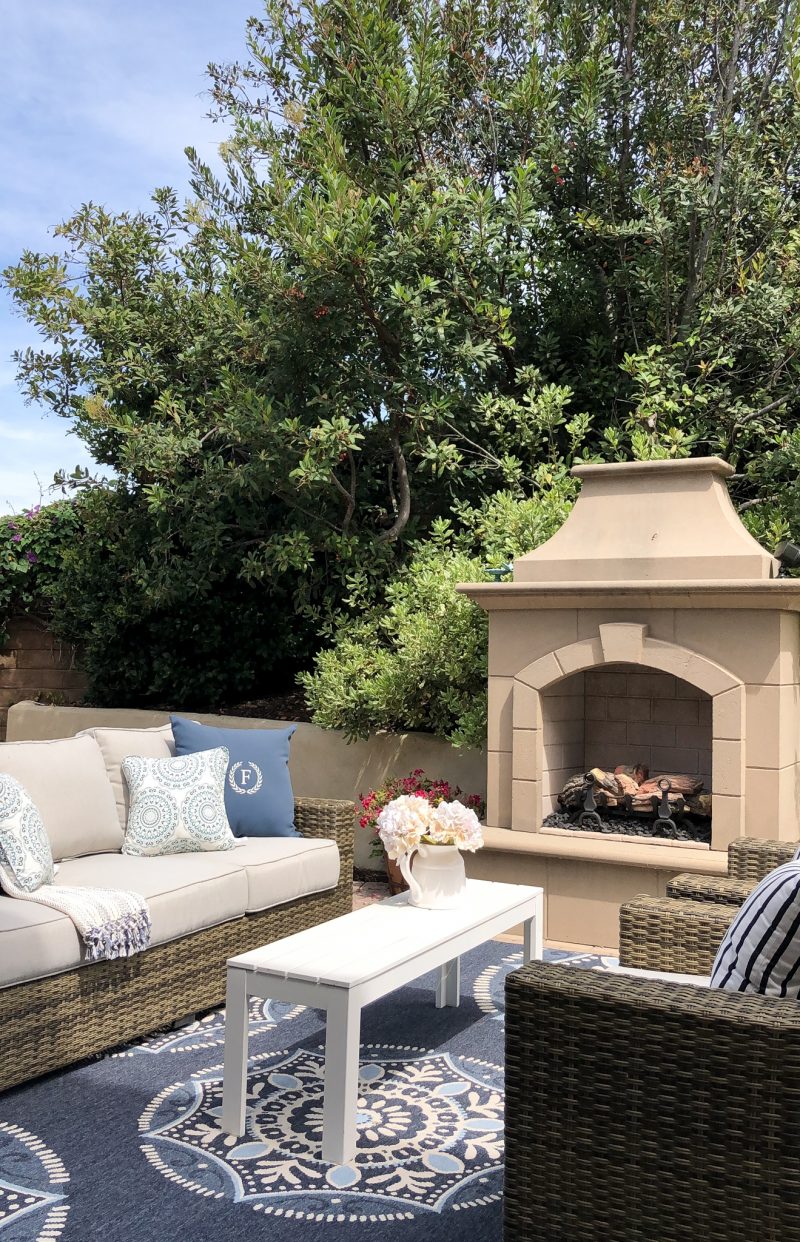 This backyard spot of ours has been my oasis lately. We've had really nice temperatures and I like to work out here. So many of you have asked me about our rug. It was from Home Depot last year and I'm not sure they still sell it but I really like this one. Of course I have dreams of creating a magical backyard one day.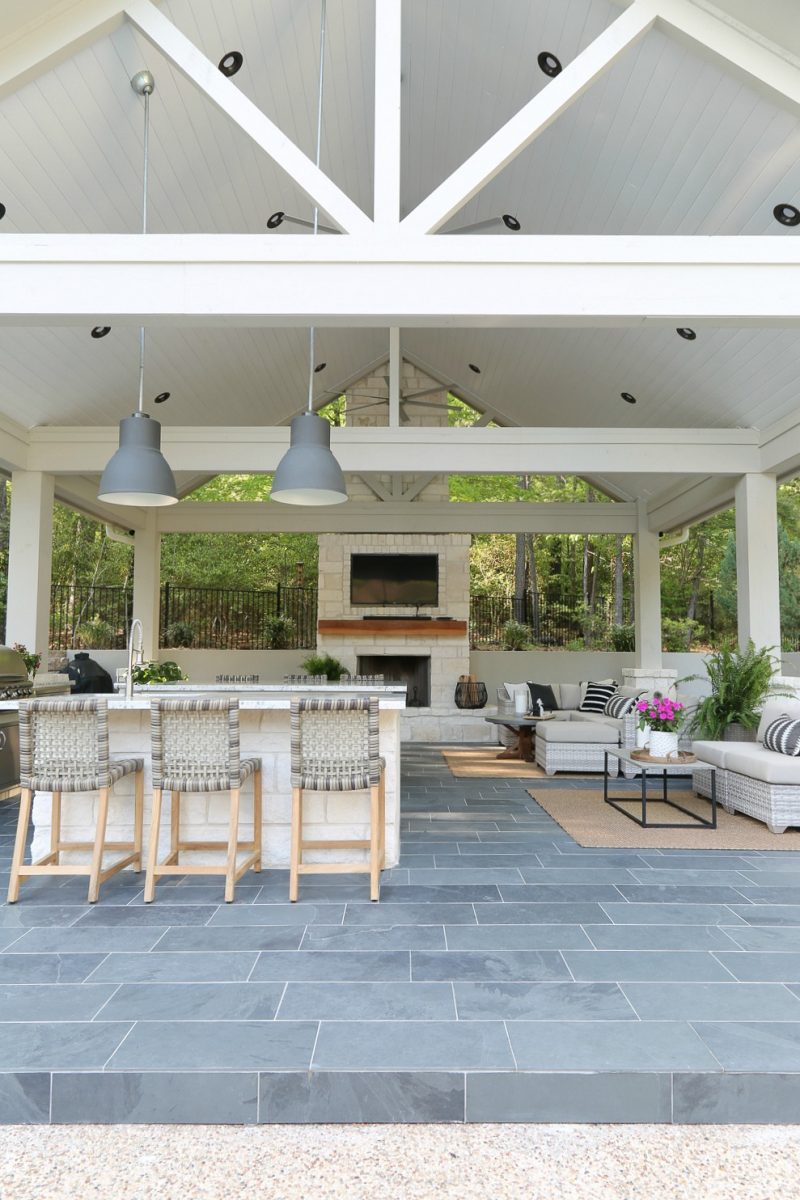 Ummmm. Talk about magical backyard! Holy smokes. Remember when I posted about how to save photos on Instagram into files. Well this baby is one of the photos I have saved in my "outdoor" file. We certainly don't have the room for this but this is the most inspiring backyard I have seen in a very long time. You have to go check out what Cyndy has created over at The Creativity Exchange.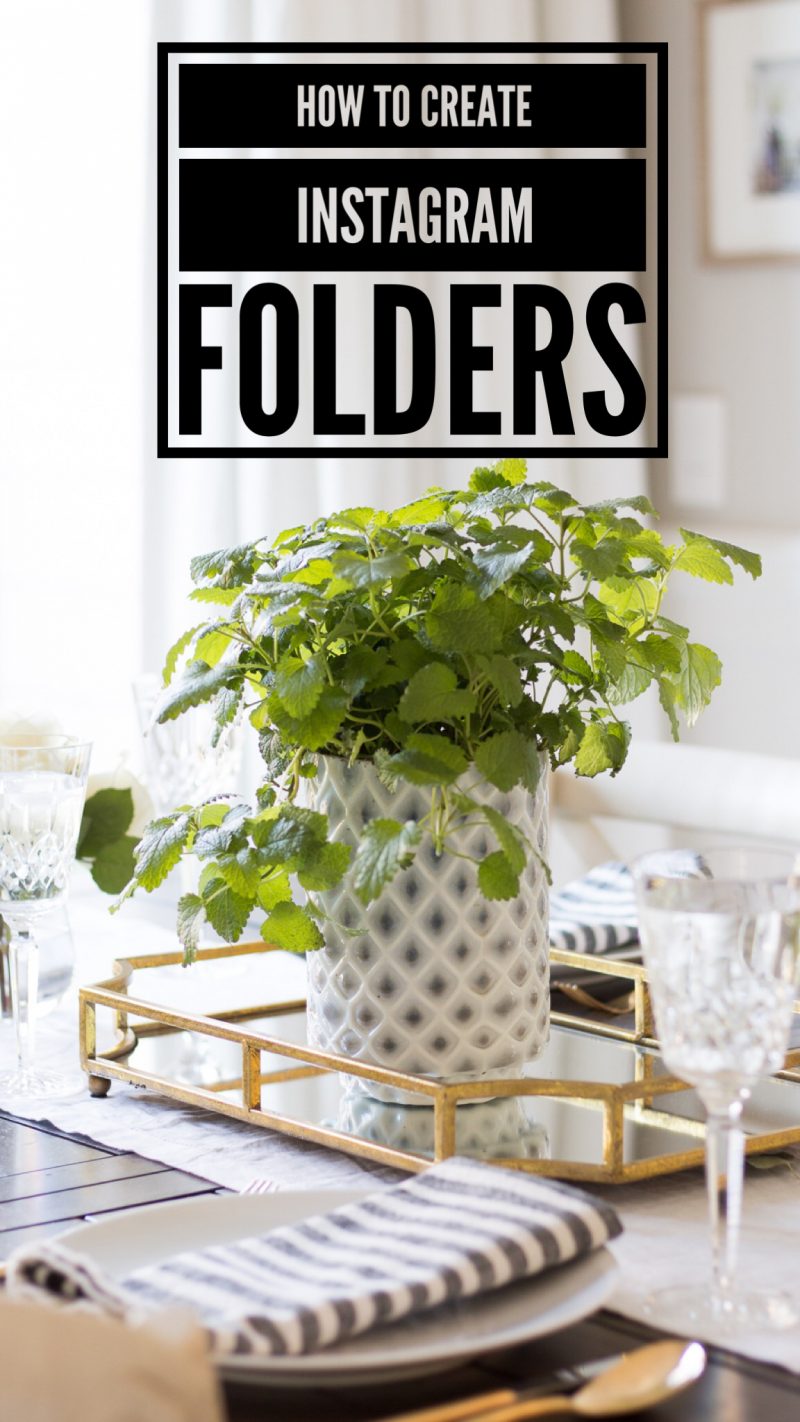 In case you are new to my blog or missed this post, you can learn how to save all of the inspiration so it's easily accessible. This is the reason I love Instagram.
I just had to share this beautiful photo of my mom and sister. Such a precious moment captured this weekend. It's the little moments like this that sustain us all. They allow us to navigate Alzheimer's with a little bit more peace.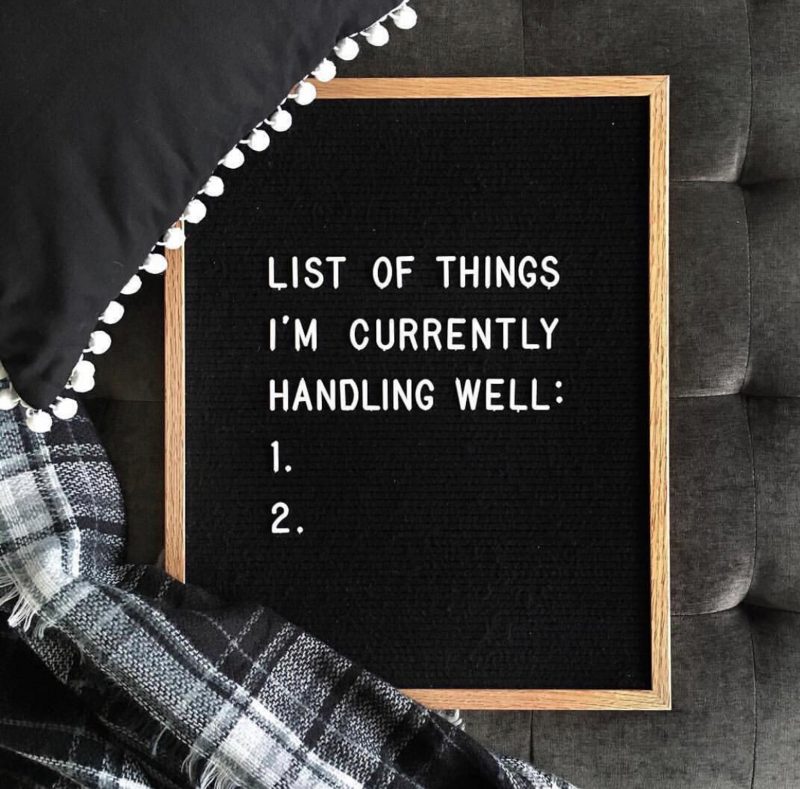 Do you all follow Letterfolk on Instagram? They always get it right. This is so me right now. My list is non-existent but that's ok. One foot in front of the other. If you are not exactly kicking Monday's bootie, I'm with you. Tuesday might be our day! xo