Good morning. How is Monday treating you so far? What a weekend. Did yours fly by as quickly as ours did? So much to chat about so let's get started with our Monday Morning Wrap-Up.
WALK TO END ALZ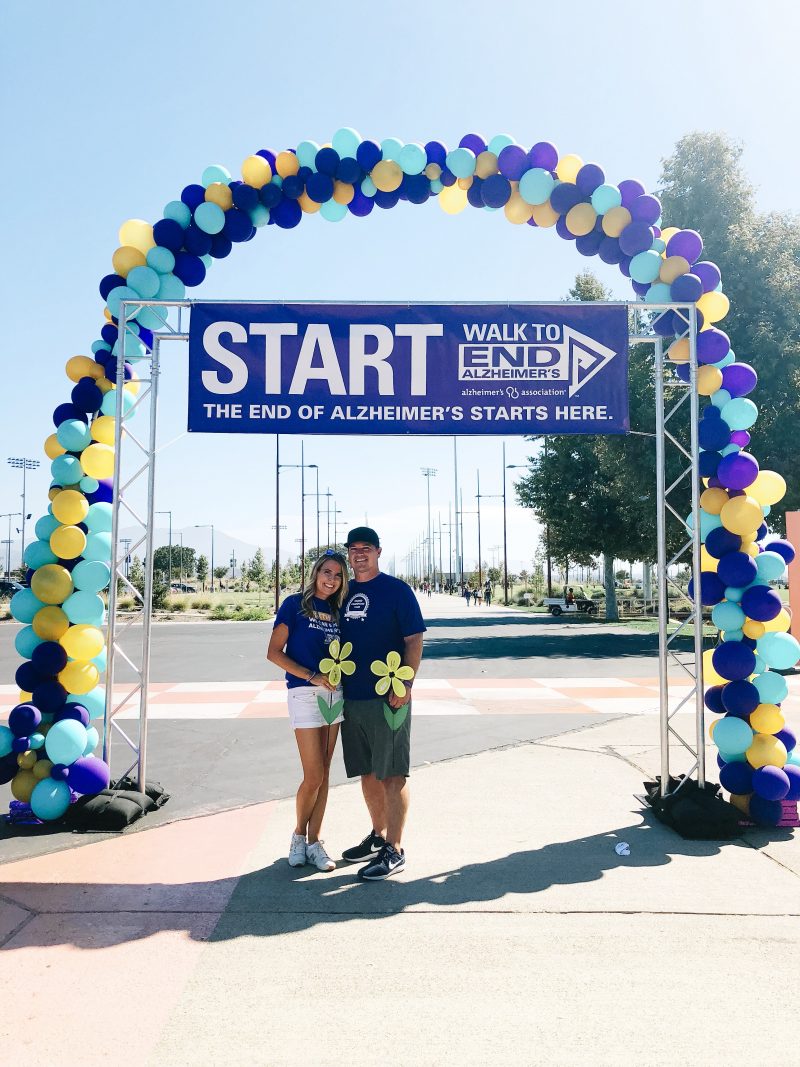 We kicked Saturday off with the Walk to End Alzheimer's at the Great Park in Irvine. This was our second year walking and it was truly a beautiful morning. Our team, Linda's Lions, raised over $4,000. Thank you to everyone who supported us either though donations or prayers. This man is my rock. Alzheimer's disease is an emotional roller coaster and I would fall apart without his support and understanding. Also a big shout out to Emily who tirelessly plans and puts on this fantastic event.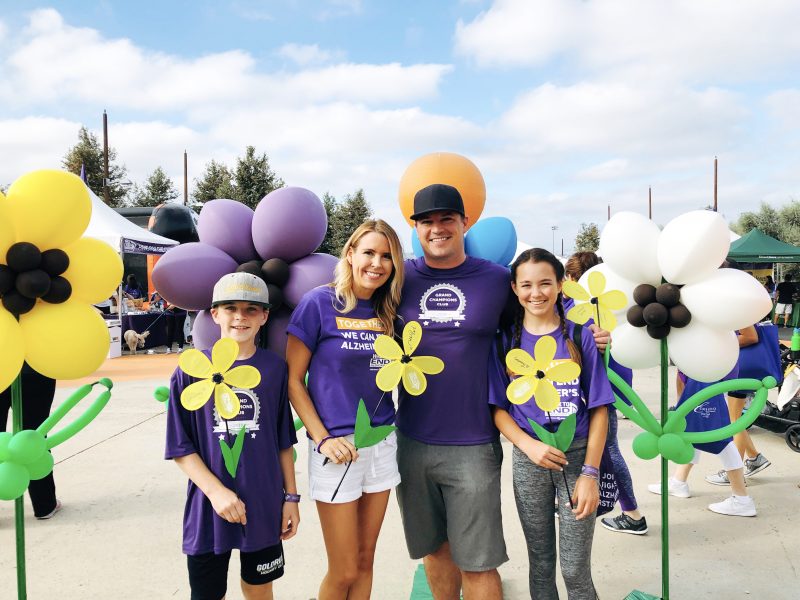 For those of you who aren't aware of the flowers and their significance, each color represents something different. Purple signifies someone who was lost to this disease whereas the yellow represents caring for someone with Alzheimer's. The blue flower is carried by anyone living with the disease and the white flower is hope. The hope is that one day someone will be able to raise a white flower in the air as the very first survivor. That is why we raise funds for research. I want nothing more than for my children to be at one of these ceremonies and witness a white flower in the sky.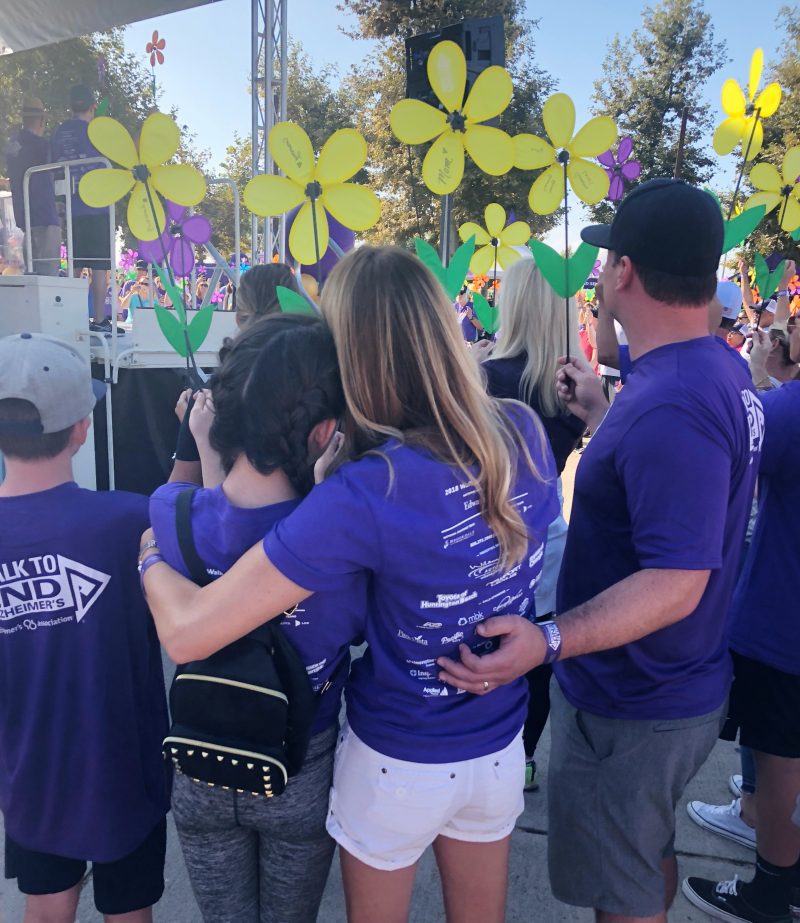 It is impossible for me not to weep during the ceremony. While I feel so comforted being surrounded by people who truly understand, I have moments where I still can't believe we are here. How can this be happening to my mom. I hate it so much.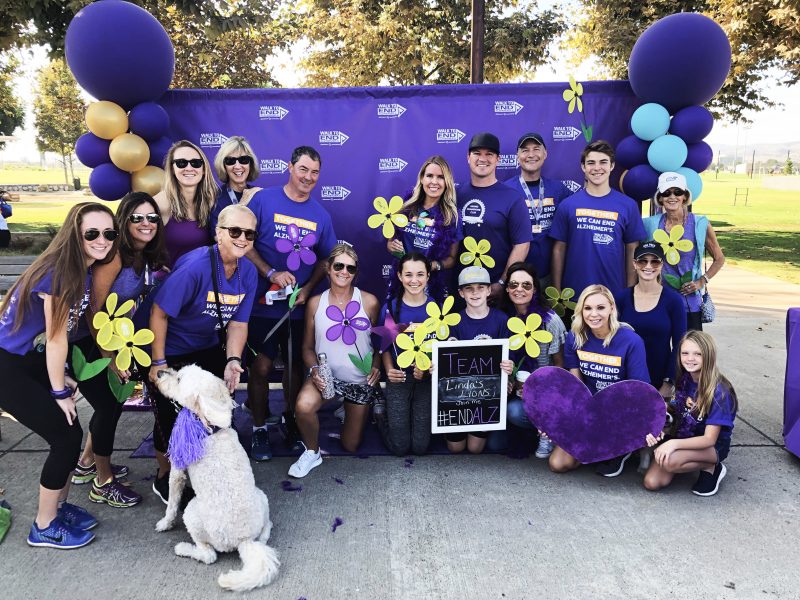 I wish I could bottle the amount of love in this photo. All of these wonderful people showed up to walk with us. To support us and to support the cause.
*If you are someone you know could benefit from our journey or resources I have provided, you can point them here. 
BEFORE & AFTER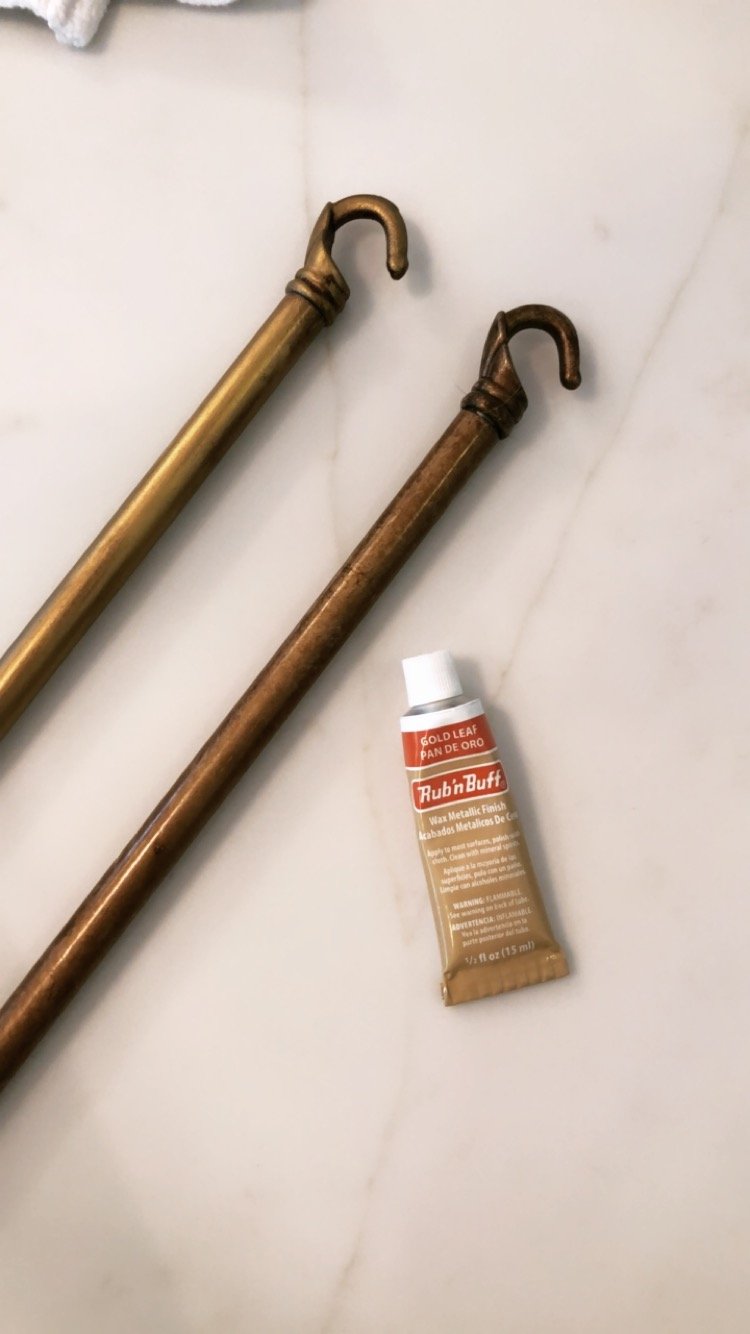 I will be doing an entire post on this, but wanted to share how I am using Rub 'n Buff to transform this chandelier. Do you remember my Pay This Not That post? Well I ended up ordering the chandelier and love it. However, it's a bit too bronze for our master bedroom. With $5 and about 20 minutes of time it's exactly the color we wanted. You can see the bottom rod is the original color. This stuff is awesome. You simply use your finger and rub it on. It dries in a couple of minutes. I picked mine up from Michaels. You'll definitely only need one tube and will only use a third of it.
Here is a better look. I am so excited with how it's turned out. I also plan to add shades. Once we remove our ceiling fan and hang the light I will be sure to post about it.
LET'S GO COCONUTS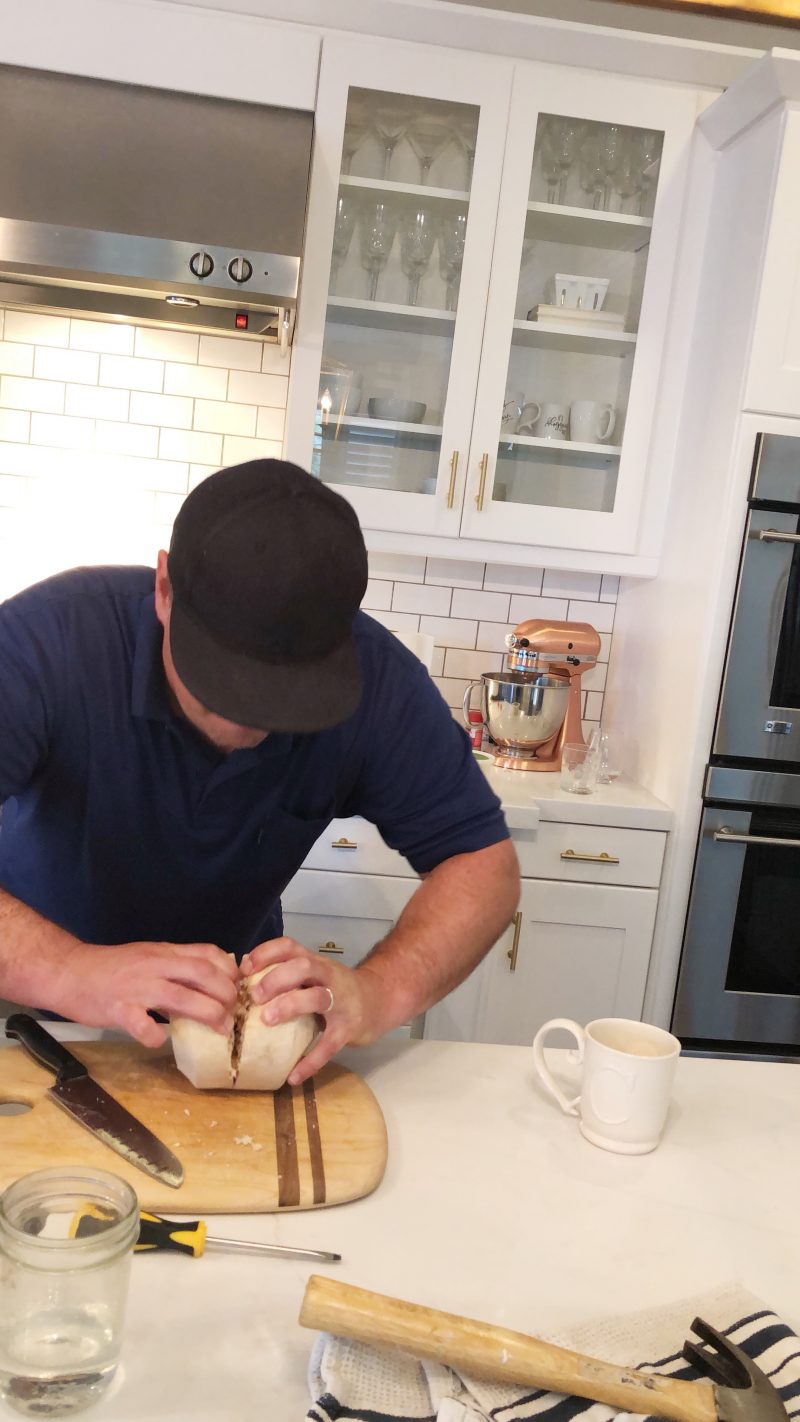 Did you catch my Instastories? It was a comedy show. I had a brilliant idea to include a coconut in an upcoming post but had no idea how difficult they are to open. We had tool after tool and even pounded it on cement outside. Stay tuned to see the result of this monumental effort. Let's just say I am lucky this man puts up with my crazy ideas.
DESSERT TIME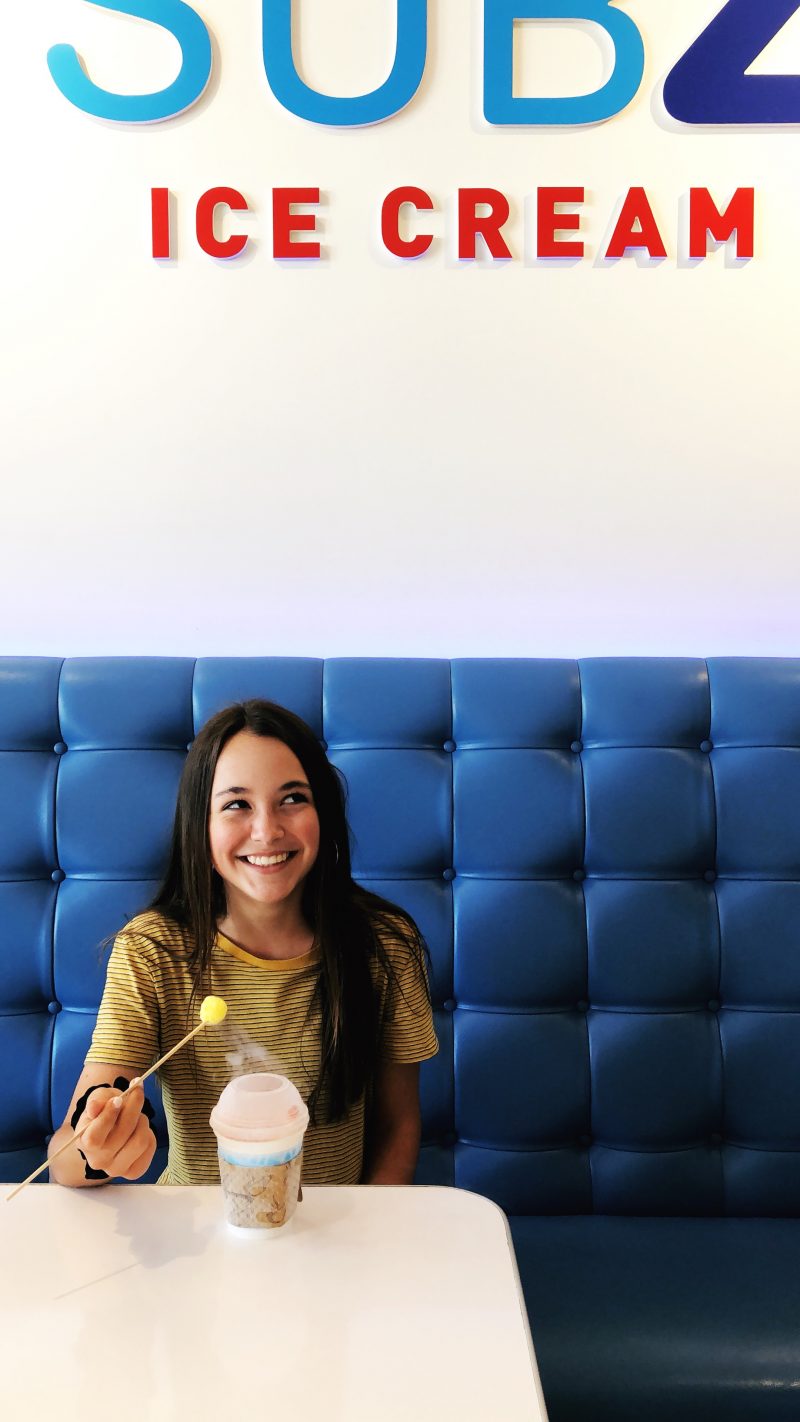 After lunch on Sunday we headed to Subzero Ice Cream. Have you been? It was our first time and I have to say it was pretty awesome. The kids loved it. If you have one in your area and haven't checked it out it's worth a visit.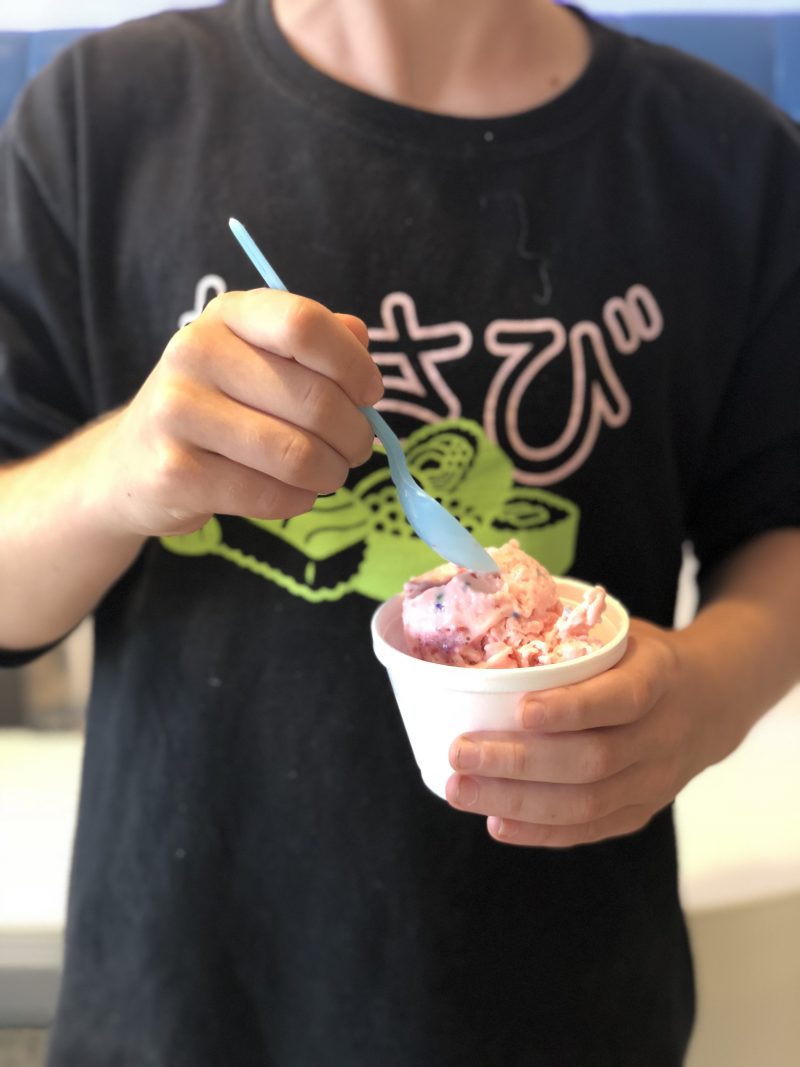 This sweet boy suggested we go to Sub Zero because back in the day Grammy would walk by this spot and want ice cream. Grammy never met a dessert she didn't like.
STYLE NEWS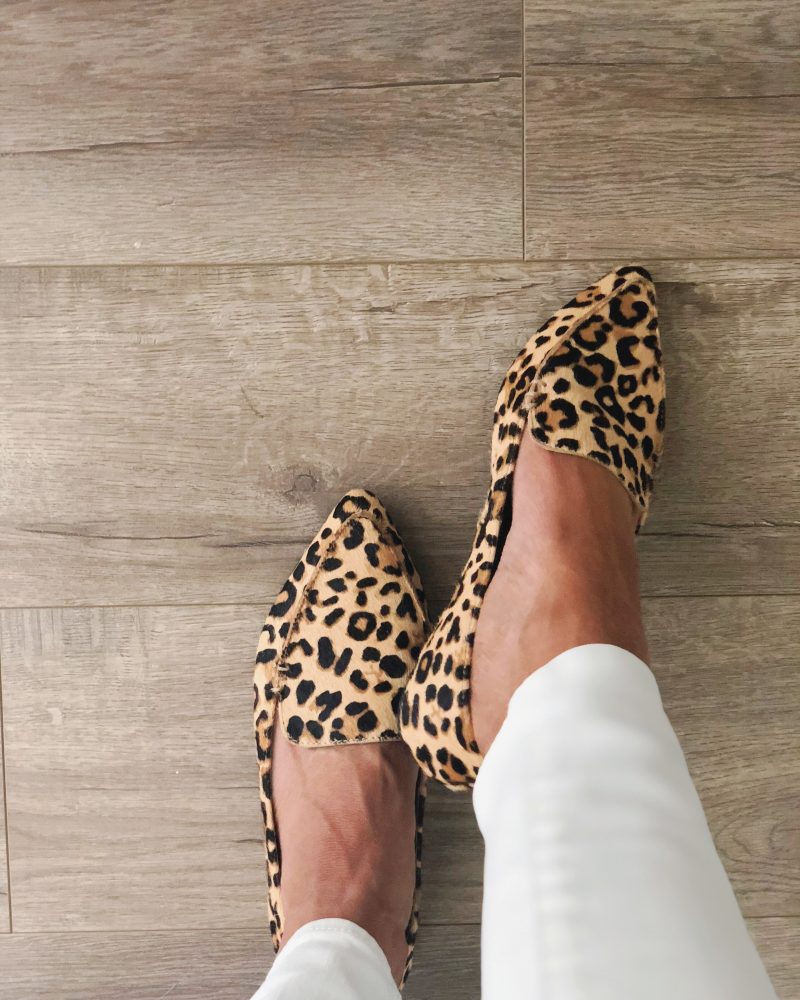 In style news, I lived in these this weekend. As you know I don't wear a ton of flats so when I do it's because I love them. These loafers are comfy and look great with almost anything.
HAPPY BIRTHDAY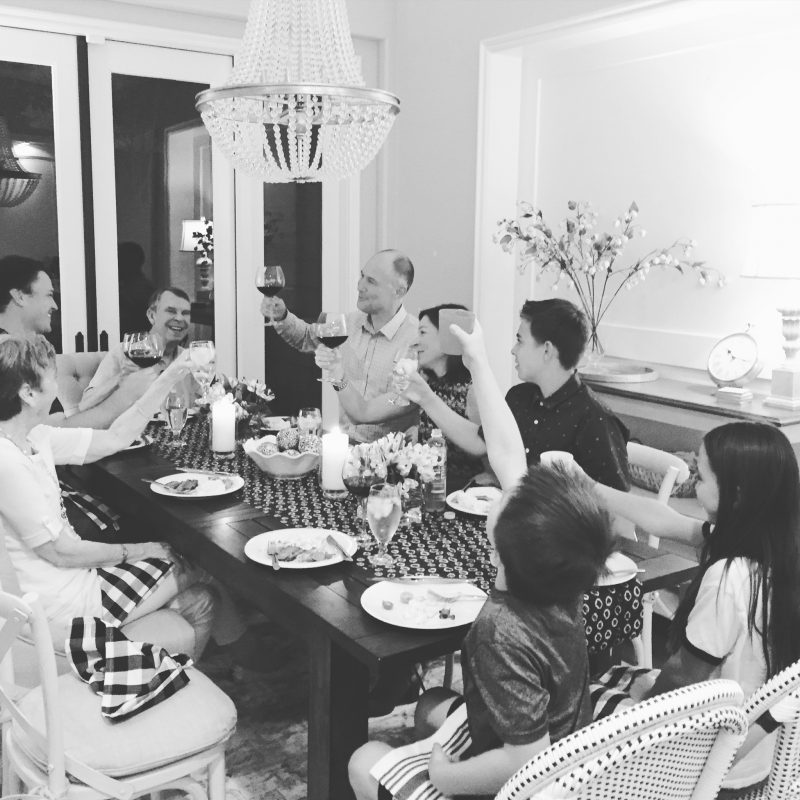 Lastly, but most importantly, Happy Birthday to my amazing dad. He would have been 80 years old yesterday. I would have given anything to host a birthday dinner for him at our house. I kept thinking how he was walking with us on Saturday. This has been a really trying 6 months without him. Love and miss you, dad. Hope you had an amazing celebration in heaven.
Let's do this, Monday. Wishing you a wonderful start to the week.