Good morning, everyone. How was your weekend? Ours was an eventful one and we are nowhere near ready for Monday but alas we are here. Can someone please send me a meal plan for the week? Kidding but not really. I need to set aside some time today and dial that in. Here is a bit of what has kept us busy lately.
SOAKING IN THE SUNLIGHT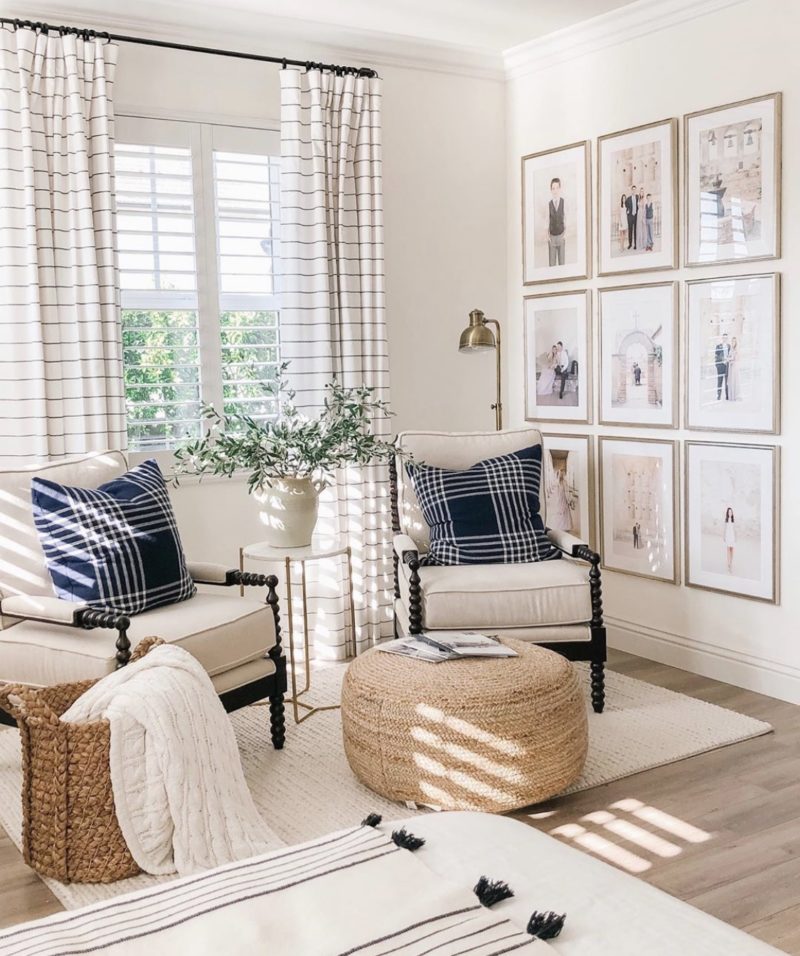 We are slowly getting back to our master bedroom looking like this. During painting and construction, our room has been the catch-all. So anxious to have it be my peaceful haven again. The sun always floods in during the afternoon and it's like a breath of fresh air. These plaid pillows are currently on sale.
CUTE NEW TOP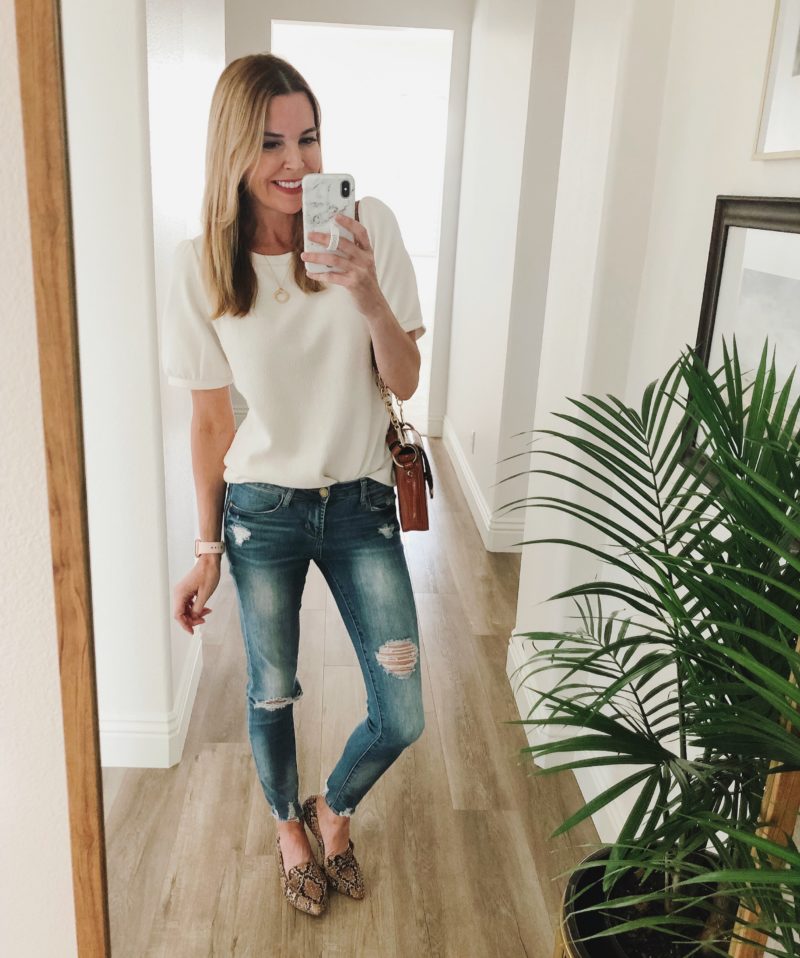 top | similar jeans | flats | handbag | necklace
I shared this top in my latest Saturday Shopping. It's a nice weight for Fall with a subtle texture. Super soft and cute. I love the feminine puff sleeve.
ON THE HUNT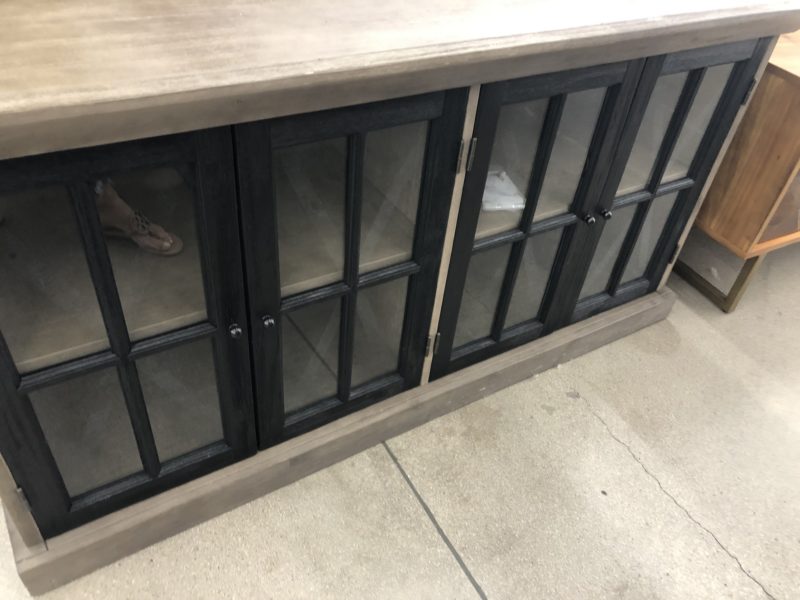 We are plotting and planning our teen space and I've decided a large media cabinet under the television would be a good idea. I popped into World Market and spotted two that could be contenders.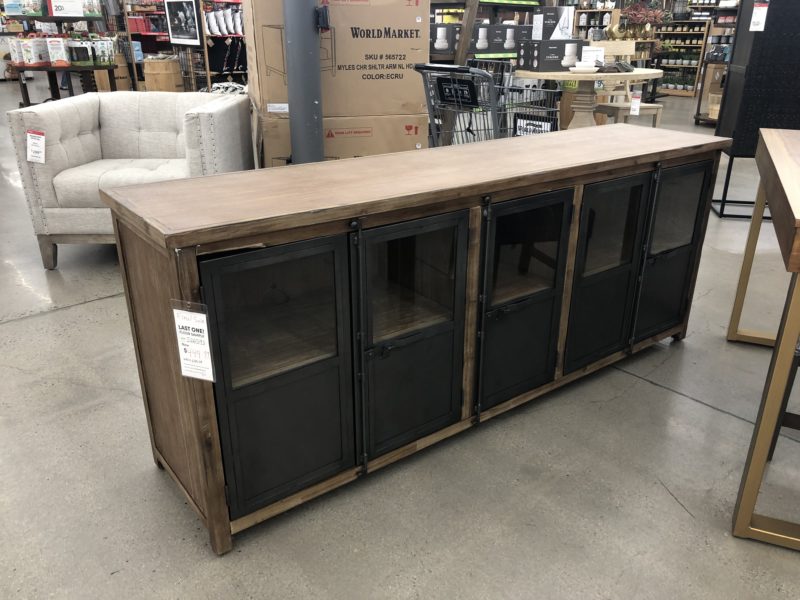 I really like the industrial look of this one, although not sure that is the direction we are going with the space. This one was a floor model marked way down because it had a flaw. I am all about that. I figure having a flaw in a piece for furniture takes the pressure off of keeping in perfect. And if you can save a couple hundred dollars, why not?! Keep your eyes out for deals like that.
SWIVEL CHAIR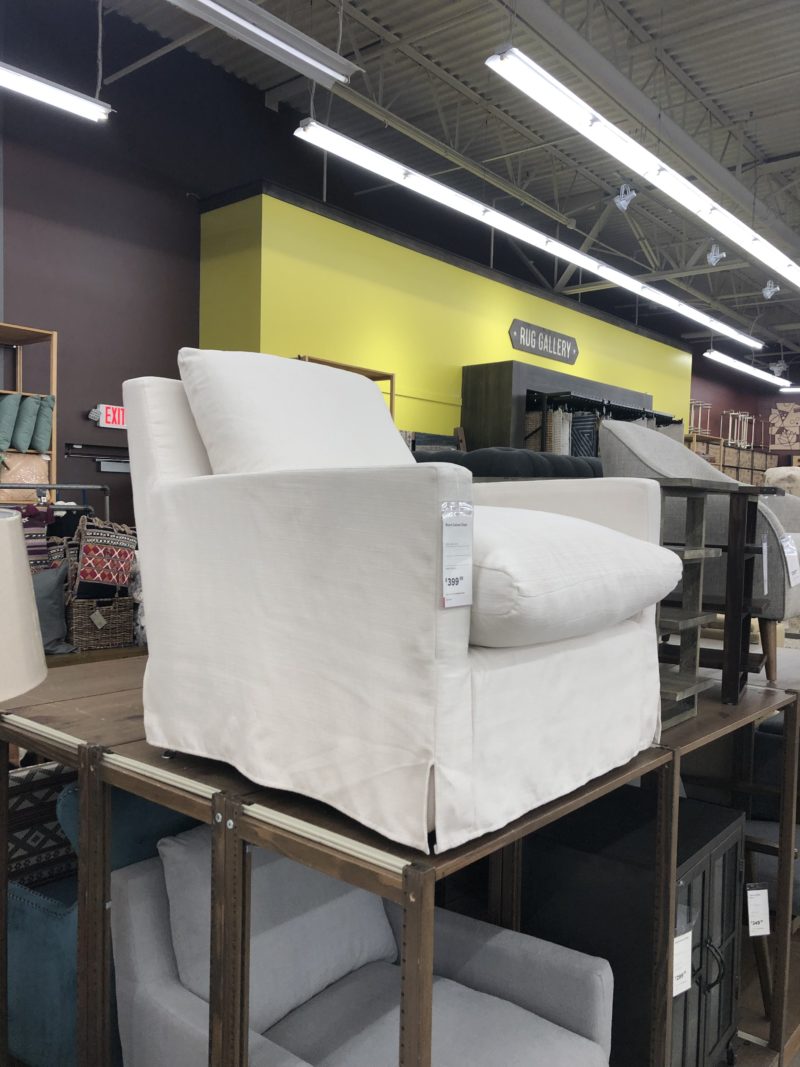 You guys would have died had you seen me in the store. I literally crawled under that white chair to sit in the gray one. Gotta test them out, right?! There was a guy cracking up at me . . . especially after I hit my head and yelled, "Ow!". But the verdict is in. These swivel chairs are super comfy and I am crushing on them big time. I am considering two for our bonus room.
HOUSE OF PLASTIC
Meanwhile back at the ranch, this is how we were living last week. Our painters came and painted the spaces up stairs as well as all of our ceilings downstairs. Remember we had a full house repipe? Well, that means the ceilings need to be painted. A big job, that's for sure.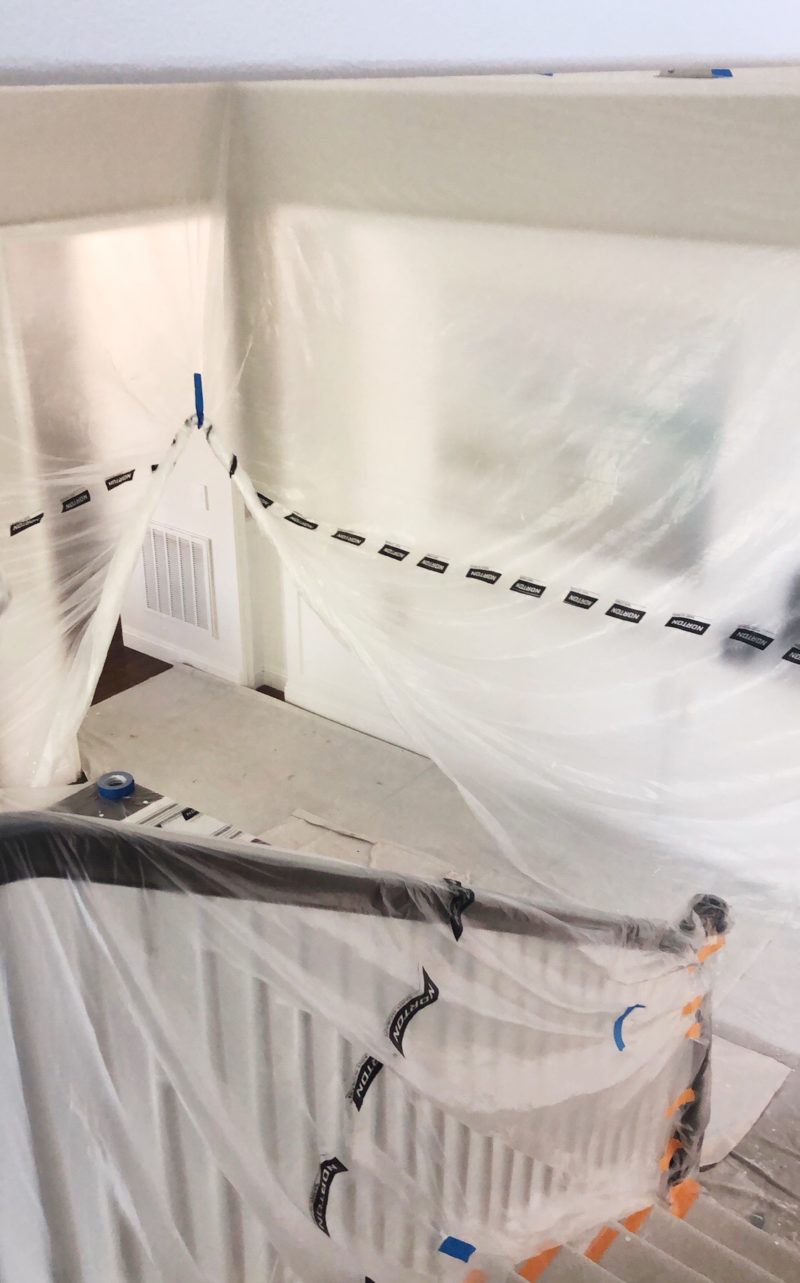 I think we are finally done with plastic in our home. It has felt like three straight months of that. Very thankful to have things put back together.
PHOTO SURPRISES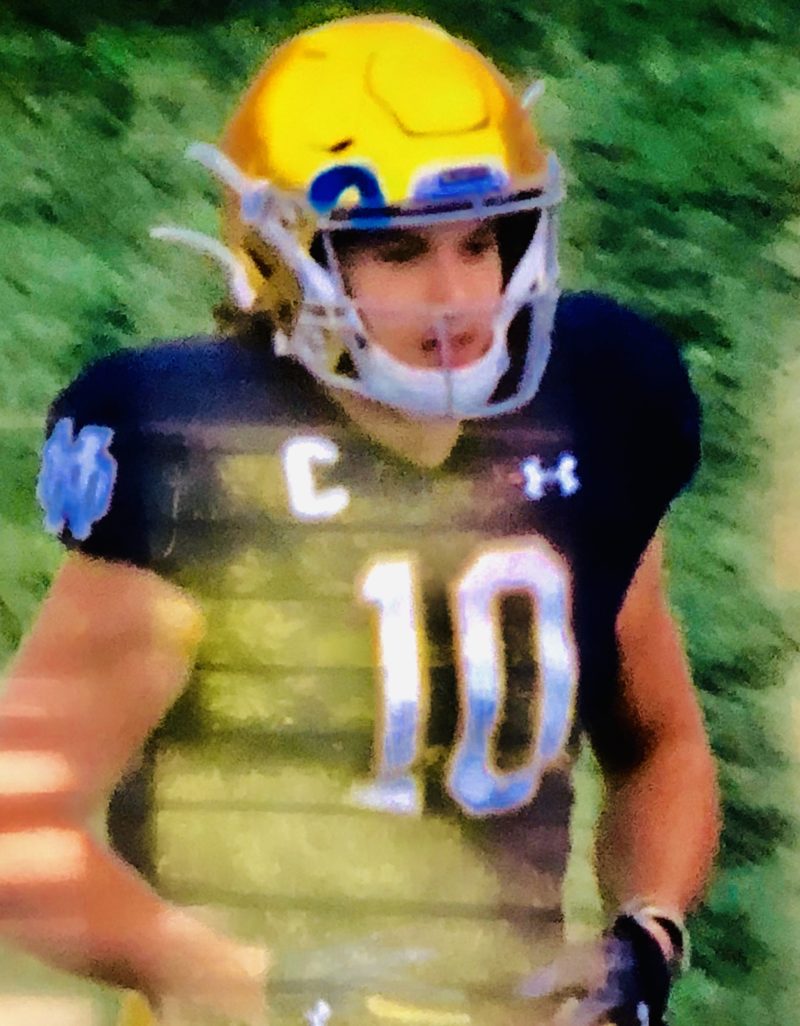 In random news, do your kids steal your phone and take photos like mine do? Normally I'll find a super cute series of selfies my son has taken but now he is into snapping photos and editing them. Found this little gem on my phone from the ND football game this weekend. Good times.
McGEE DREAM HOME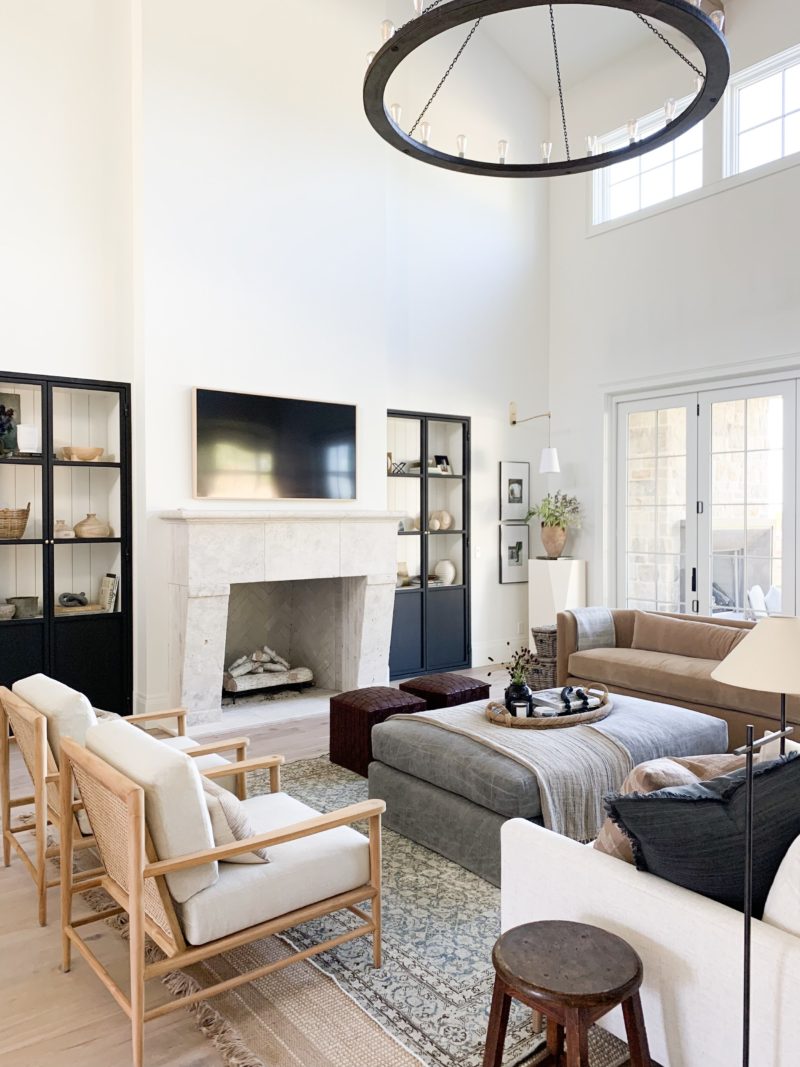 I'm sure I don't even need to tell you about Studio McGee's new home. It's beyond beyond. Shea and Syd are my all time favorite design duo and they just finished building their dream home. I am drooling over every inch. You can get a glimpse of some of the gorgeous spaces here. Congrats, Shea & Syd. Could not be more excited for you.
HOLIDAY PREVIEW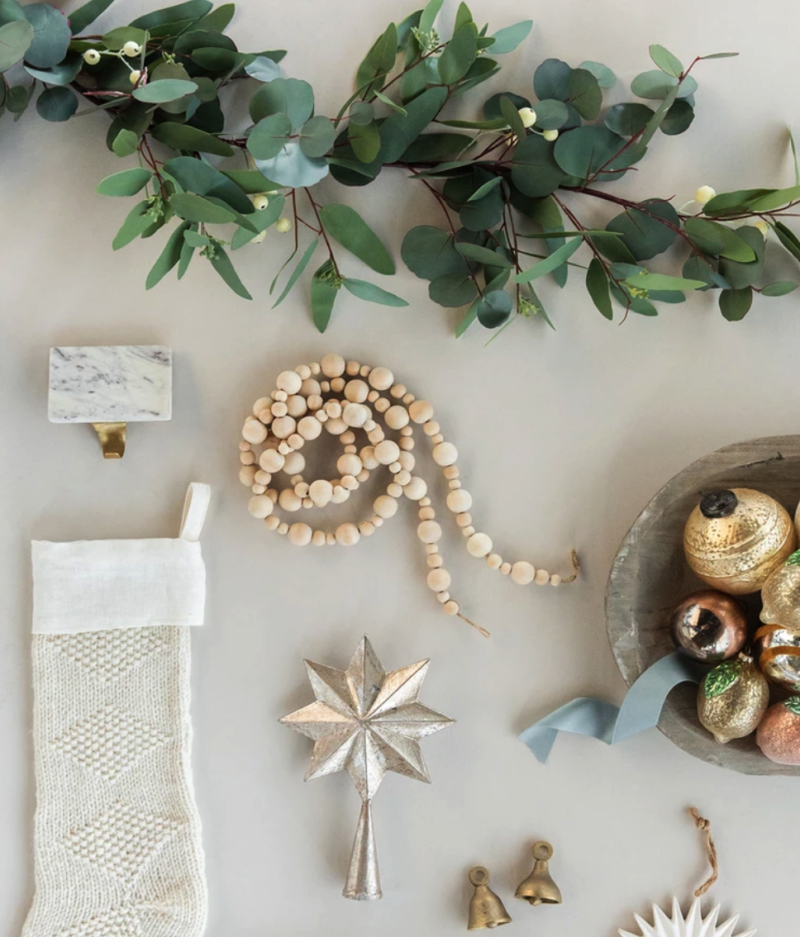 via Mc. Gee & Co holiday collection
Now that it's October, I am already getting excited for the holiday season. Not in a way that is rushing time, but in a way where I want the holiday season to really last a long time. It's by far my favorite time of year. I am looking at a few faux garlands and spotted this eucalyptus garland from McGee & Co. So pretty.
REPEAT RECIPE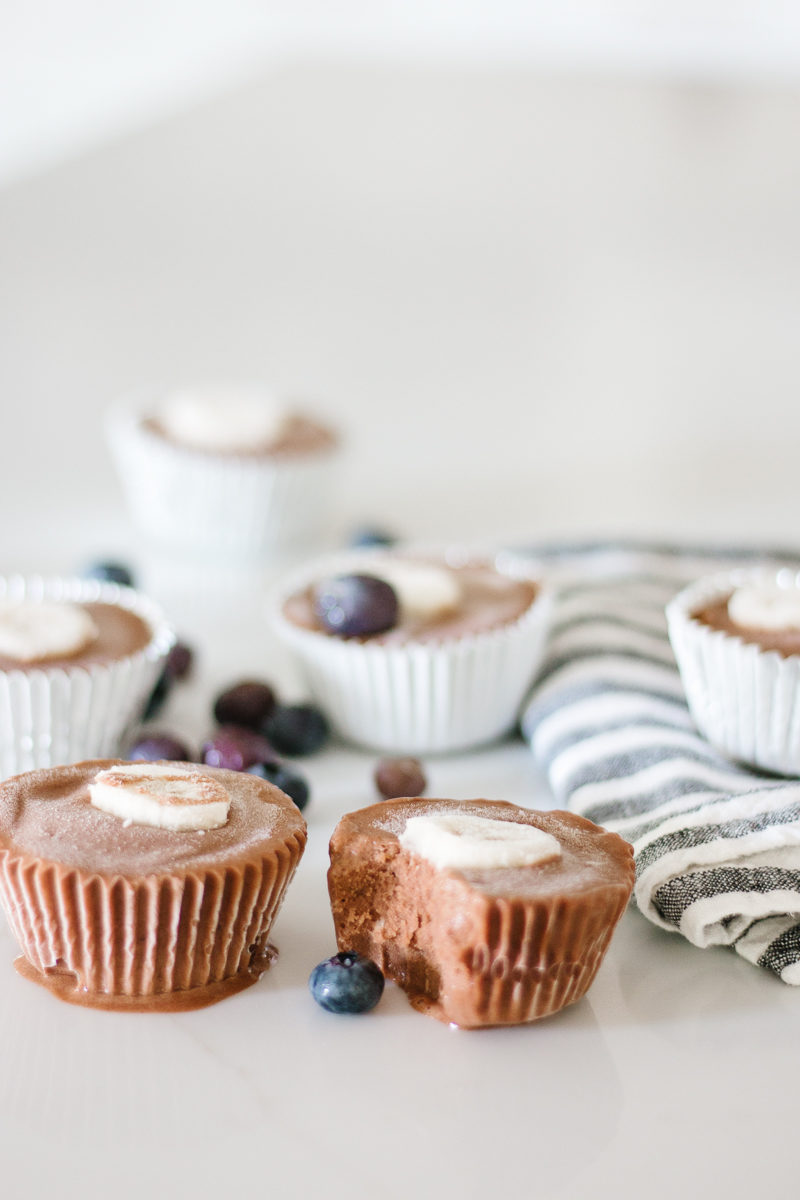 Lastly, remember these nice cream treats I made. Well. . . the udpate is that I have already made two more batches. They were such a huge hit with my daughter. So darn good.
Let's hit the ground running today, ladies. Excited to have a productive day.