*This post is created in partnership with Michaels. I have been a Michaels Maker for over three years and love sharing simple ideas with you to get your creative juices flowing.
Did someone say, "School supplies?!" I know what you're thinking. It's still summer. But we head back in just three weeks and I am determined to calmly begin this new school year. That means I am cleaning out closets, freshening up our school supplies and emptying the kids' work bins. All of these things help me feel more organized and ready for school to begin. This monogrammed school supply caddy could not be easier and is a fun way to bring a preppy vibe to these everyday items.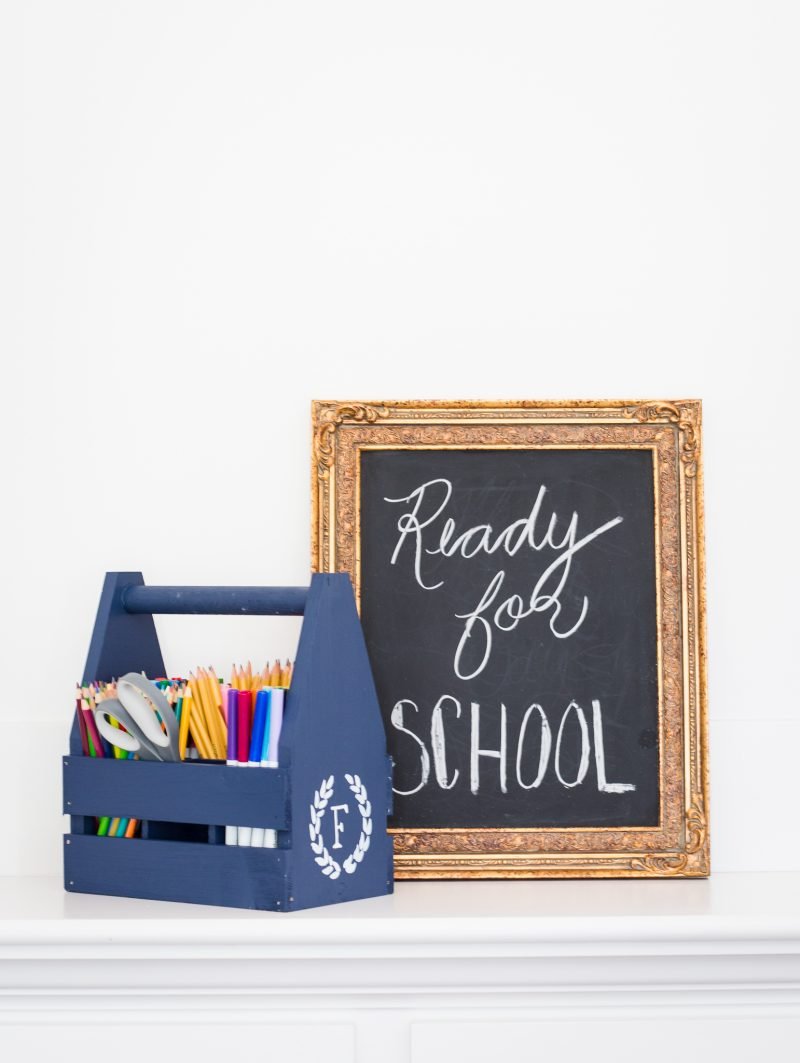 My children don't go off to their rooms to do homework. Instead they plop down at the kitchen island as soon as they walk in from school. I honestly really love the after school hour. Am I crazy? They are always starving so I make them a snack (more like a meal, let's be honest) and they get cranking on their homework. They have been in this routine since kindergarten and it has served our family well. Once homework is done they have their entire afternoon and evening to relax, take part in sports or hang with the family.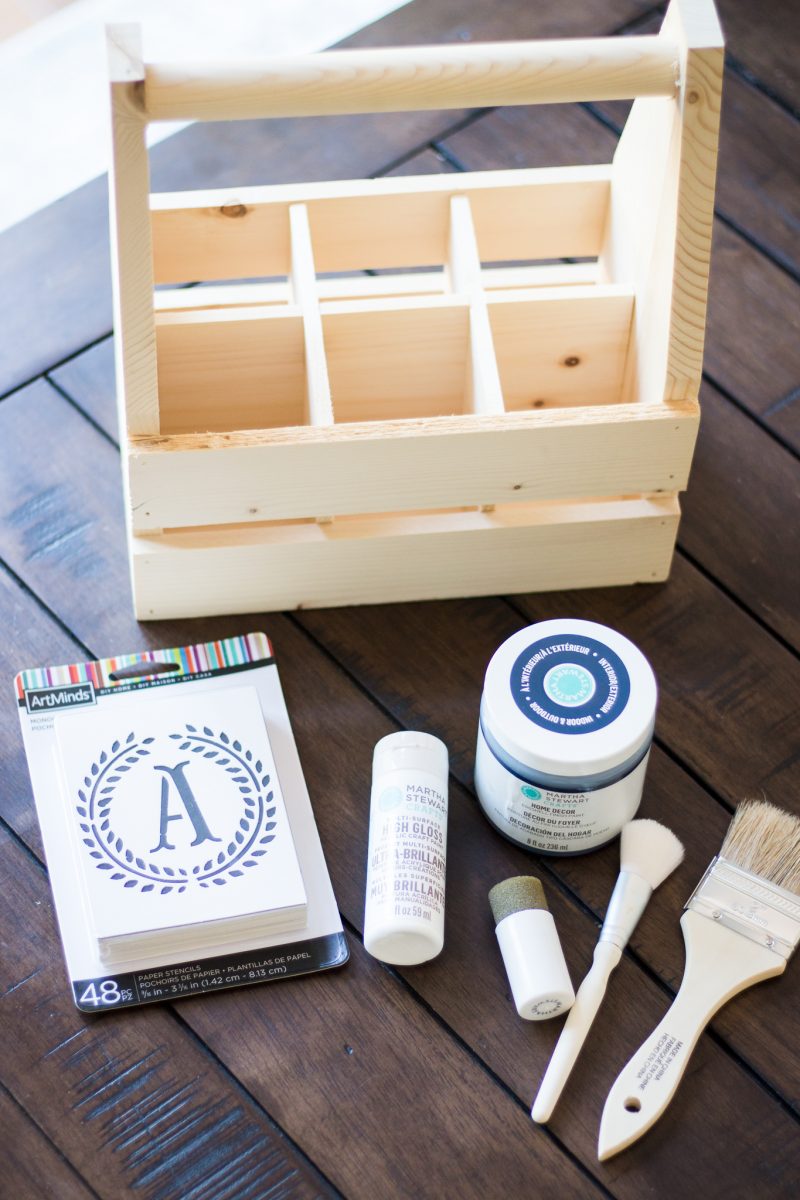 It's so much easier to have sharpened pencils and coloring tools all in one place. So I picked up this natural wood caddy and gave it a little personalized flare.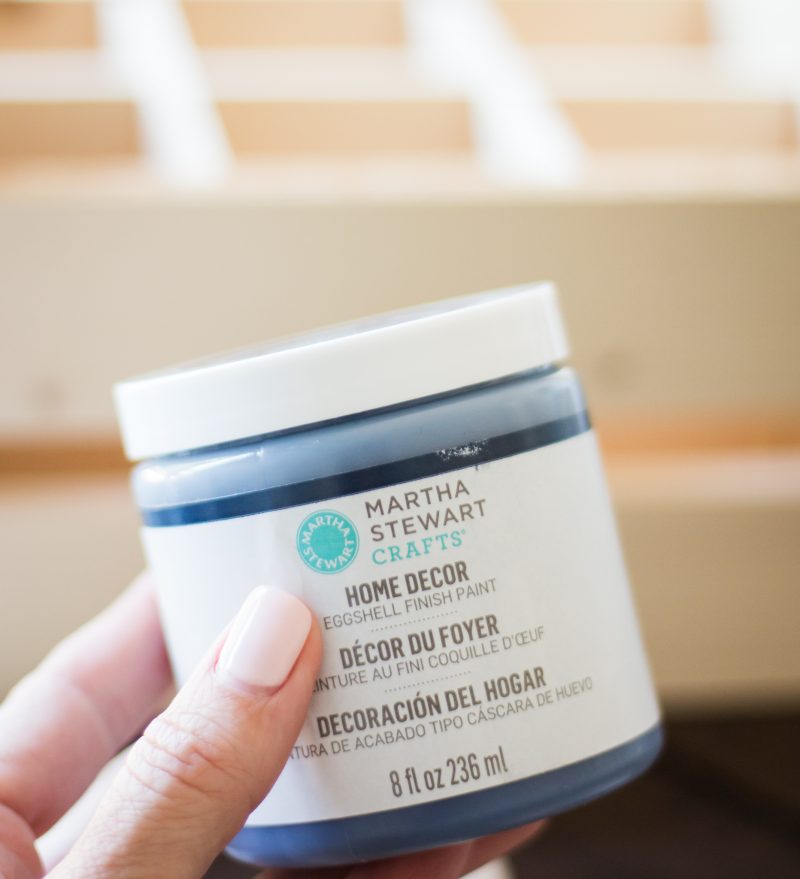 Because the accent color in our home is navy, I thought it would be fun to use "ink" by Martha Stewart. Nothing wrong with a caddy that coordinates with my decor. Am I right?!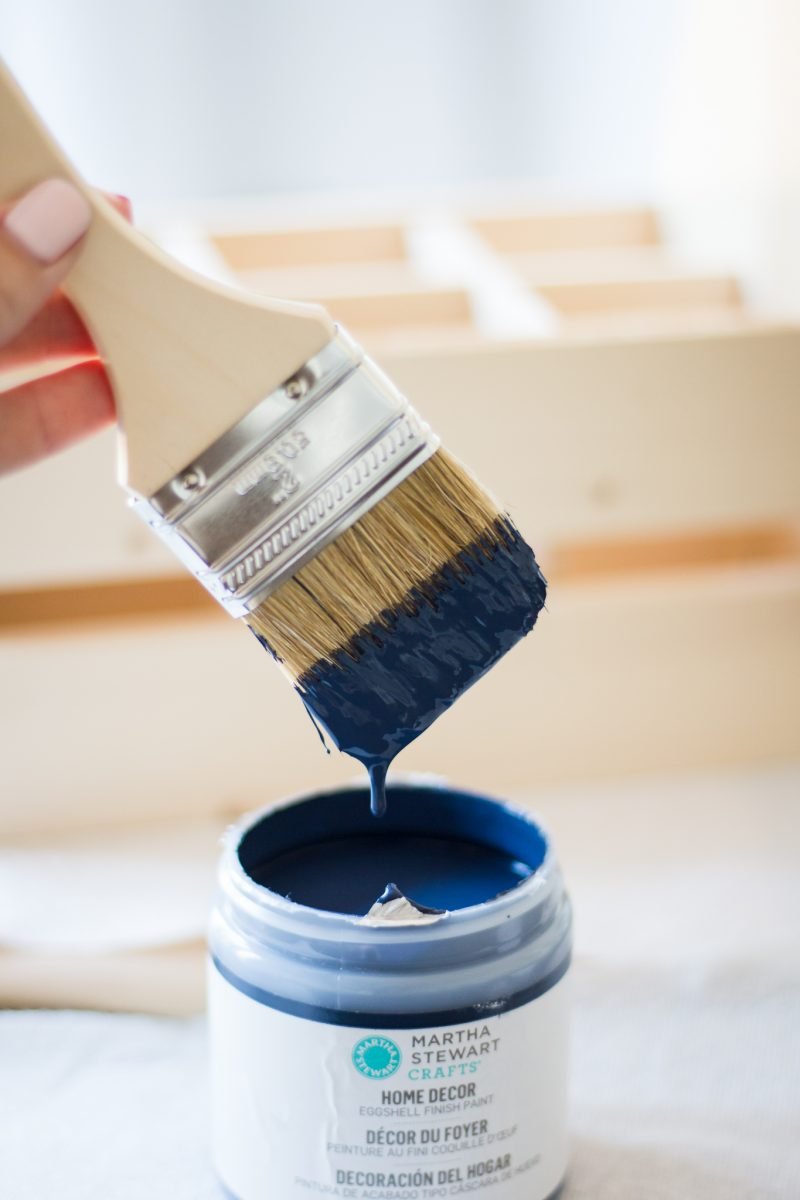 This paint surprised me. Really only took one coat which is awesome. It smells a bit so I set it outside to dry.
It went on so smoothly. We took the family to lunch and let it dry before I came back to add the "F" to each side.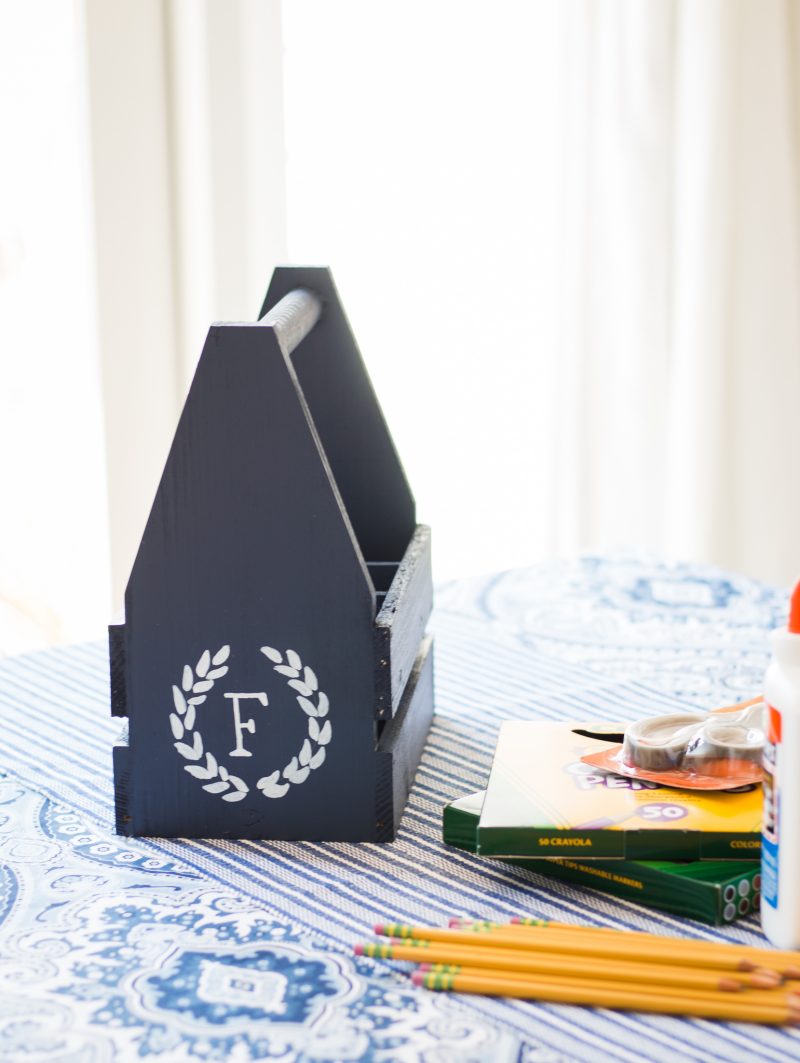 While I had intended to use a stencil, I decided in the end that stencils just aren't my thing. I always mess them up. So I traced the paint jar with a pencil. Then I used a white sharpie paint pen to draw the F. The wreath is so much easier than you would think. I simple made a little leaf on each side of the pencil line. I followed the circle on each side. Here's the thing! If you mess up, you just paint the original color right over it and wait an hour. I actually screwed up my first "F" so I used a tiny paint brush to paint blue over the part I made too big. Done and done!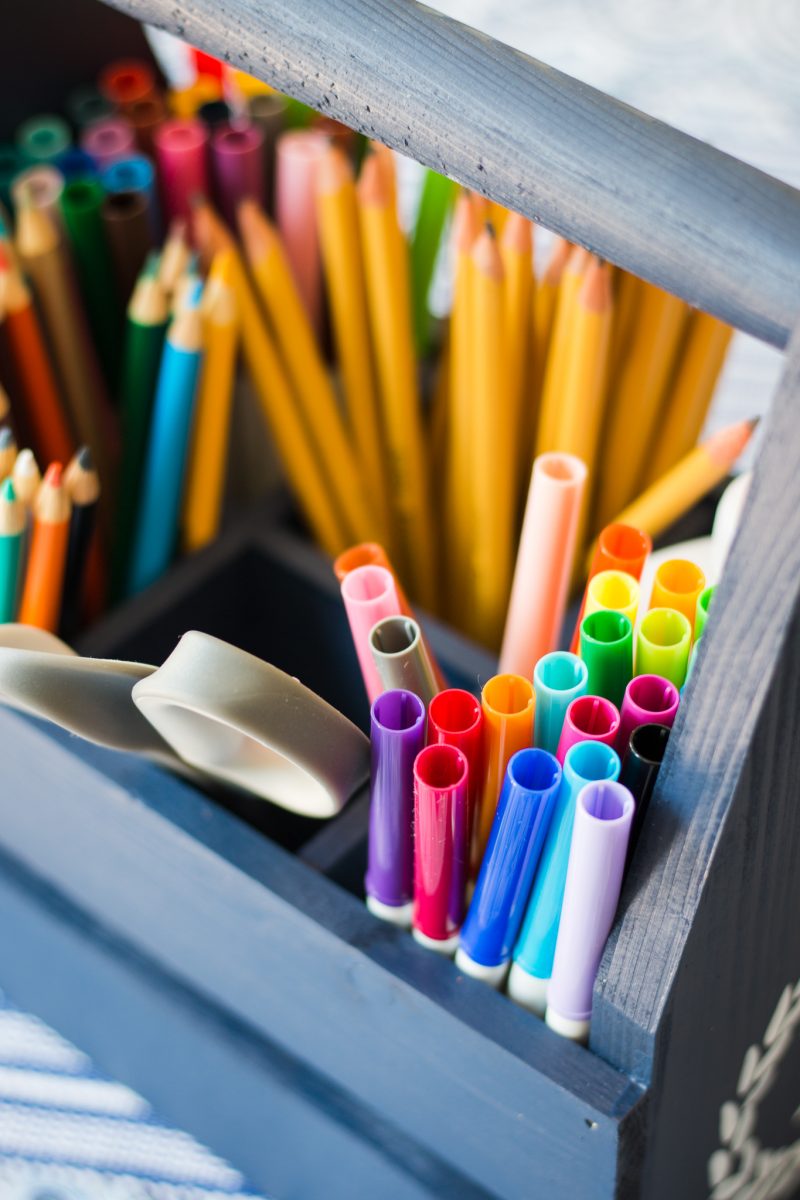 Our caddy is filled with sharpened pencils, markers, colored pencils, glue, scissors and notecards ( my daughter uses them constantly). So now I just have to place this caddy on our island each day and they have what they need to do their homework. Or if they just feel like being creative they can grab this.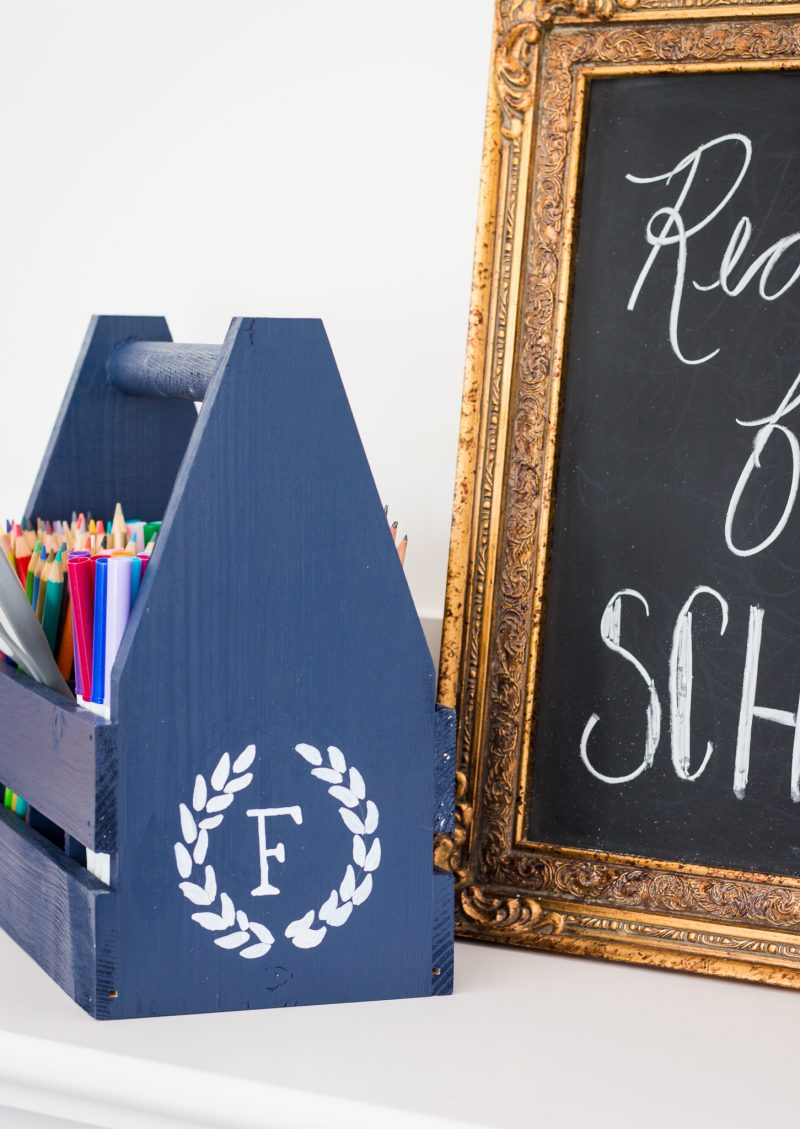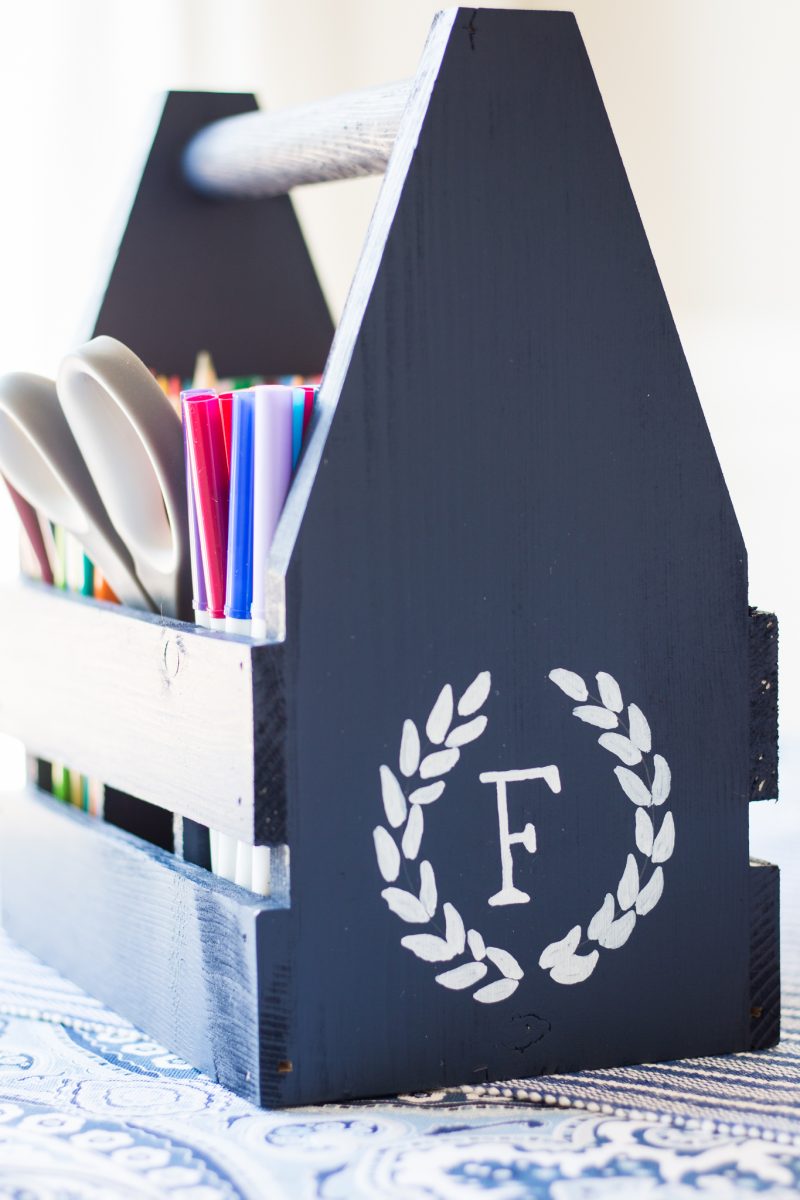 If you look closely you can see my pencil mark. Made the wreath so much easier! Trust me.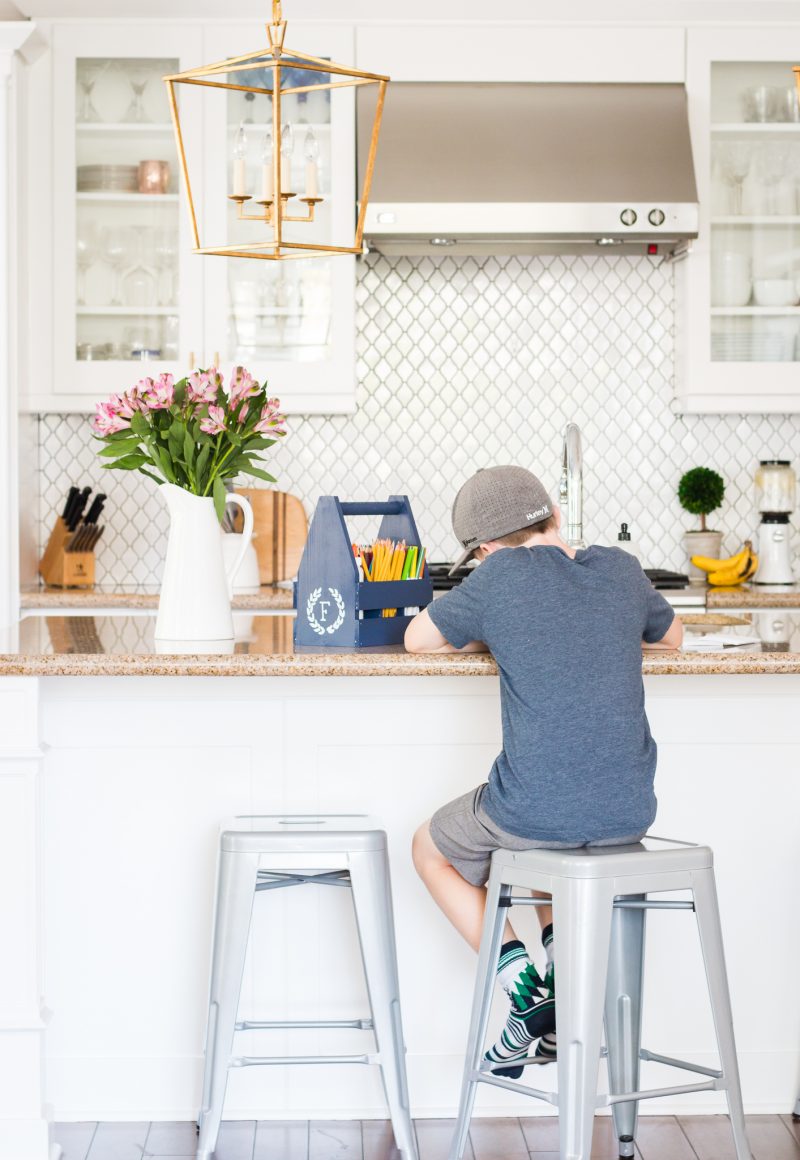 Cheers to this school year and it being a smooth transition. Hard to believe my daughter is headed into middle school. I'm sorry, but how the heck did that happen? In any event, I hope this inspires you to get your children ready with what they might need. And adding a preppy touch to match your home just makes it all the more fun.
From neons & neutrals, to bag charms & kawaii cuteness, Michaels has everything you need to head out Back To School in the latest trends. You can always check out more ideas over on The Gluestring Blog

MORE PROJECTS: DIY Bulletin Boards for Kids | Watermelon Margaritas | Personalized Gift Wrap