Good morning! How was everyone's weekend? Ours flew by so darn quickly. We were lucky to have great weather so we fit in a picnic at the beach, time with friends and cleaning out the garage. The later being far less fun but it sure felt good. I don't know about you, but our garage is a constant battle. In other news, today kicks off the Nordstrom Sale for many shoppers and I wanted to share what I have already been wearing. Plus I found the cutest clothes for girls. In fact, it's made me really miss the days of shopping with my own mom so today is a mother-daughter edition.
BAREFOOT DREAMS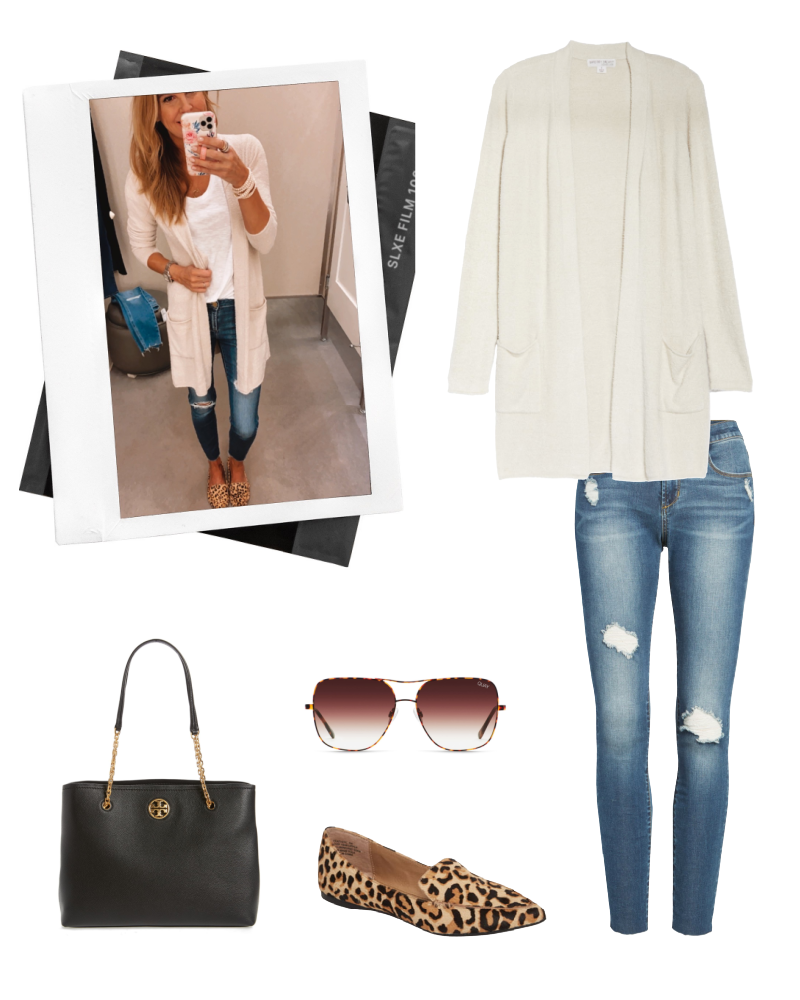 sweater | jeans | handbag | sunglasses | flats
Without exaggeration, I have not taken my Barefoot Dreams cardigan off. In fact, I have it on now while I type away. I LOVE it. It's lightweight while still being so cozy and soft. I have actually been wearing it with these Amazon pajamas that I love.
DENIM AND CAMO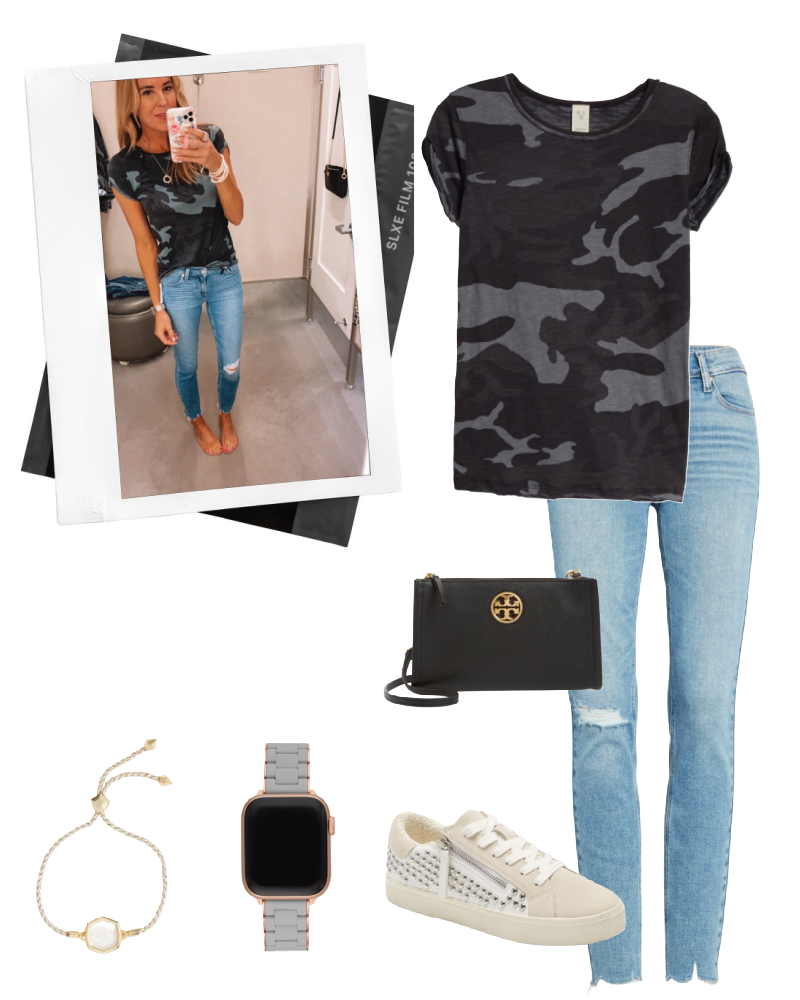 top | jeans | crossbody bag | bracelet | watch strap | sneakers
My family can also attest the fact that I really love this camo top. I think I've worn it three days in a row. It just fits so well and is a something different than my usual outfit. The reviews says it's fitted and I would agree. I still went with my usual size small. The sneakers are so comfy and cute, too. Size up 1/2 in those.
COMFY AND CUTE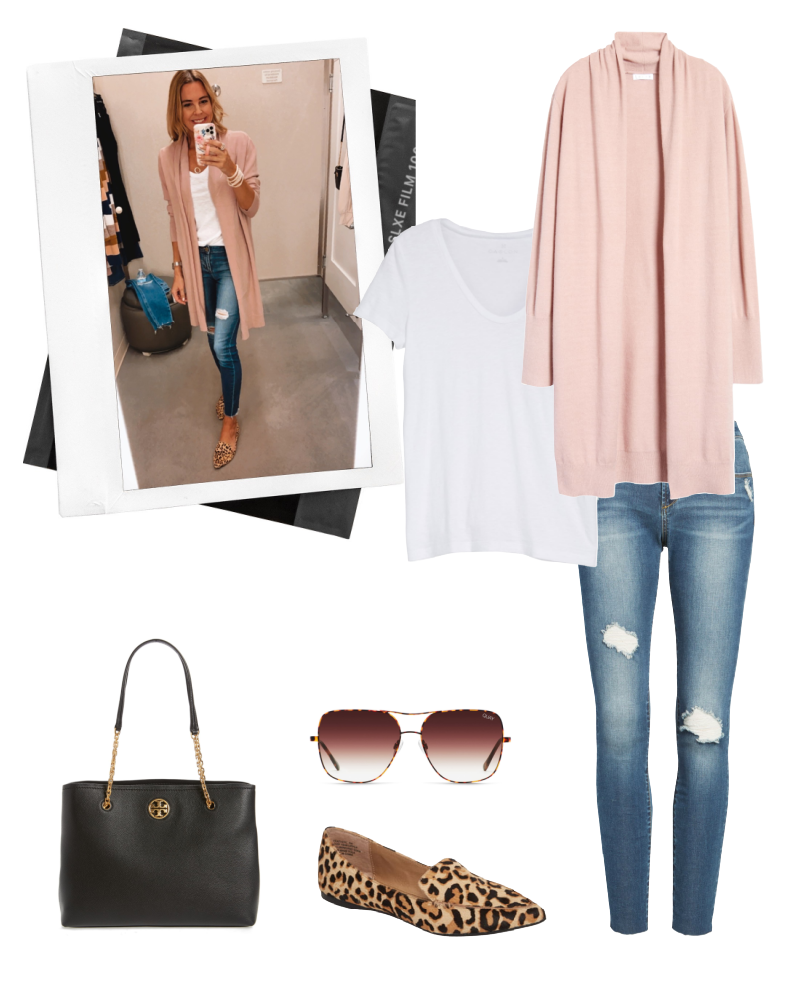 t-shirt | cardigan | jeans | handbag | sunnies | flats
I can see myself living in this outfit for Fall. Whether it's running errands or meeting a friend for coffee, this is easy and casual but still looks pulled together. The cardigan is lightweight, soft and really pretty. It comes in so many different color choices.
FEMININE AND FUN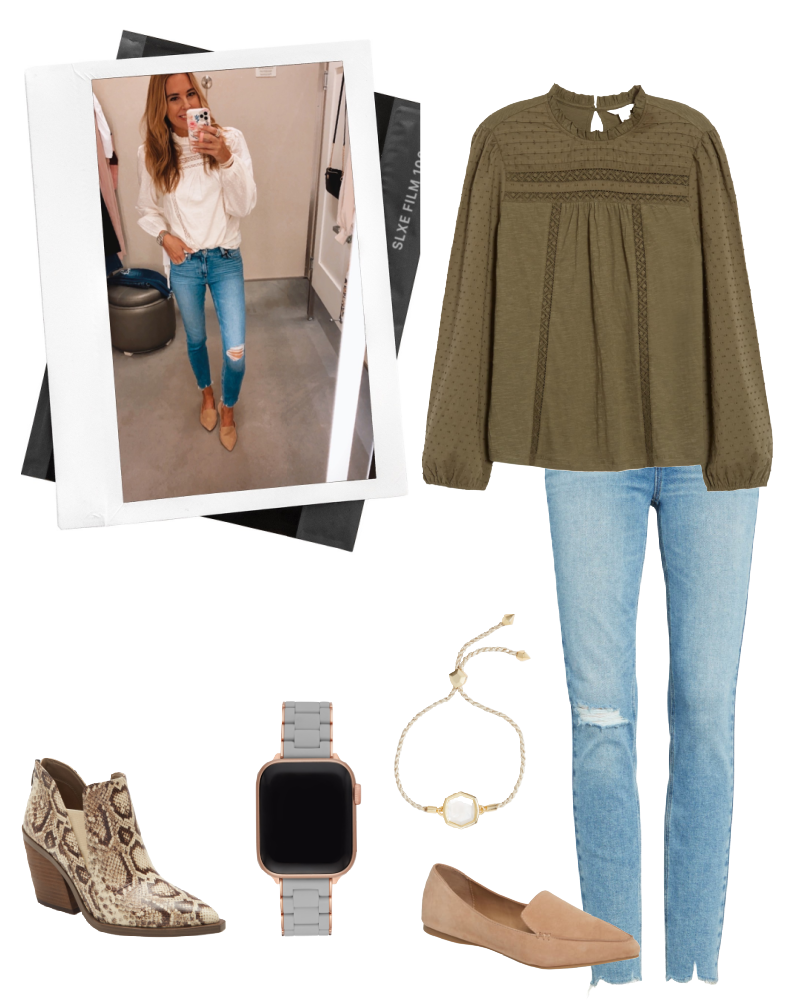 top | jeans | booties | flats | watch strap | bracelet
Safe to say I adore this top. In fact, I am ordering it in that olive for Fall. The jeans are a fantastic fit. They are a bit of a splurge (which I rarely do on jeans) but I LOVE the way they feel and fit. I went with my usual size in those. And $39 for these neutral flats is a great deal. The booties would be great with this look, too.
I'M BLUSHING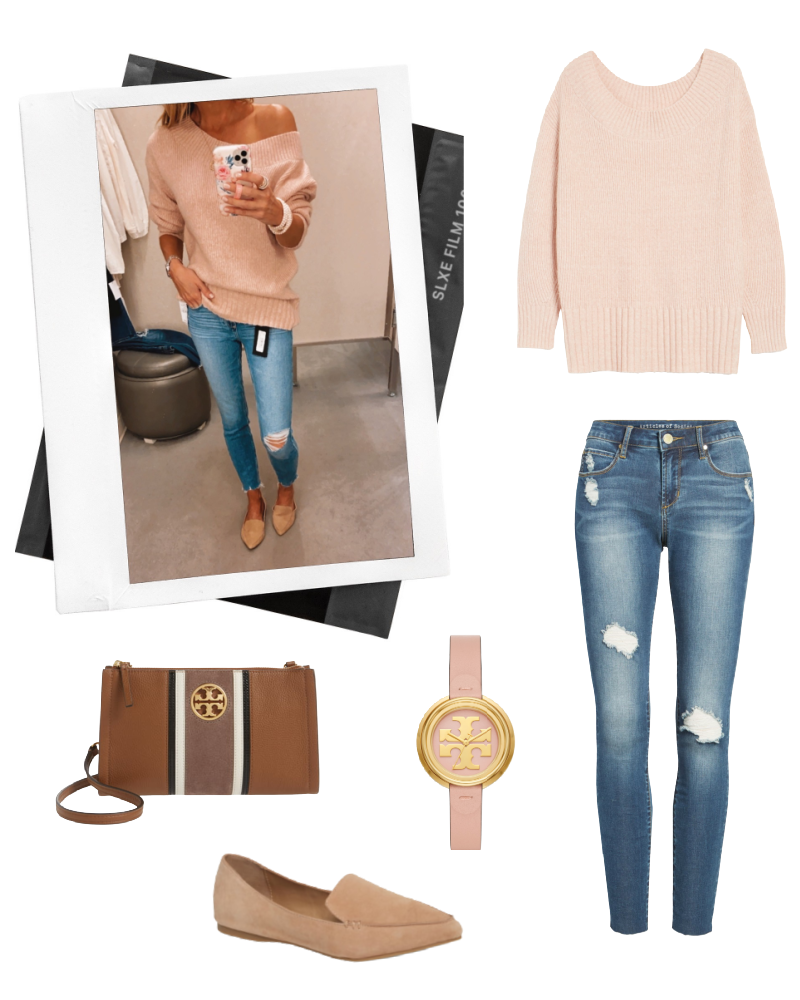 sweater | jeans | crossbody bag | watch | flats
You all went nuts over this sweater and I understand why. Not only is the blush color really pretty, but the off the shoulder look is a fun vibe. You can wear it both ways and it also comes in gray.
FUN THINGS TO NOTE
You can see all of my active wear picks as well as my full try on session here.
FOR THE YOUNGER ONES
While I wish my daughter were still in this section, she has long outgrown it and didn't really connect with the women's sale section this year. Although we did grab her some leggings and sneakers. Zella for the win this time around. I will be the first to admit that the younger girls have really cute pieces this year.

Aren't they darling? I think they all work so well together and can be interchanged because the colors all blend so well.
COMFY AND COZY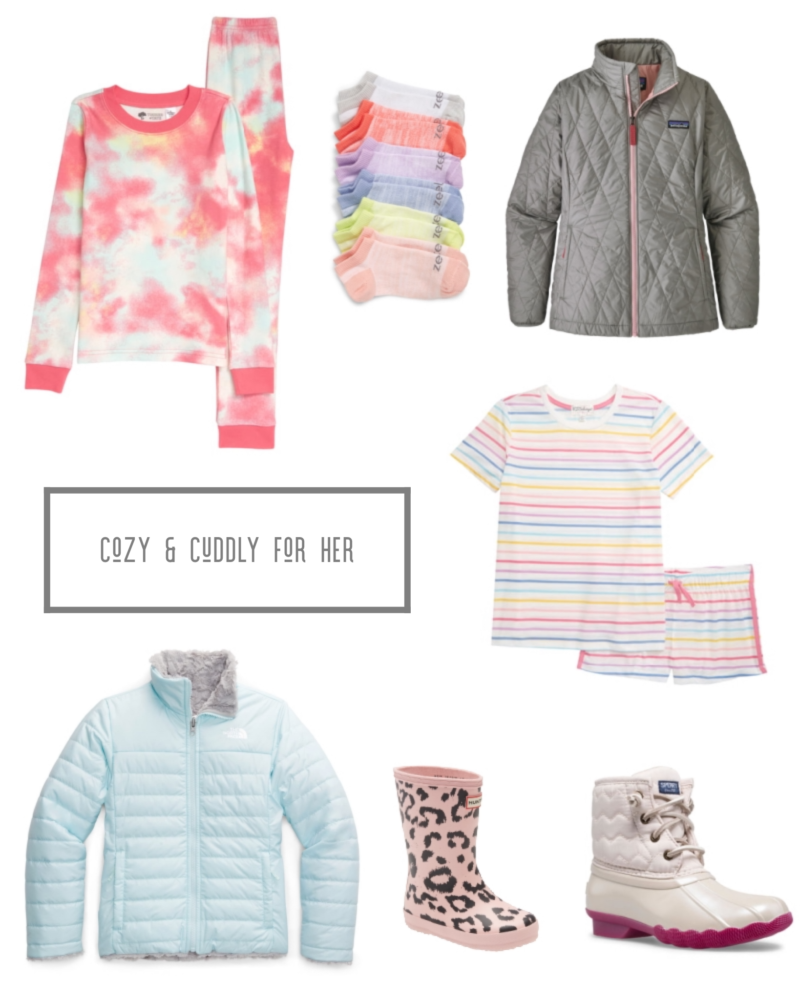 Bring on the beautiful colors These soft pastels are so pretty. Those Hunter boots are killing me. Overall, a really nice selection for when your cutie pie heads back to school. But the jammies are great for lounging with the family and school days at home.
A BEST SELLER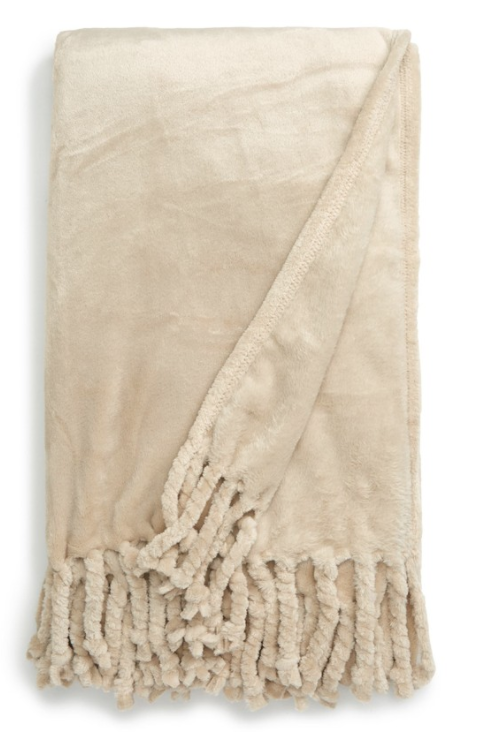 I shared this over the weekend. We have one in ivory on our sectional and it's my favorite blanket to grab. It holds up so well and washes and dries beautifully. Much better than many of the HomeGoods blankets I've purchased. This is only $25 during the sale and comes in so many colors. A nice gift to send to a family member or friend during these challenging times.
If you've missed any of my previous sale posts you can get caught up below:
Looking forward to sharing how we've gotten ready for more online learning this year. That post is coming soon. Wishing you all a really great start to the week.