Truthfully I can't believe it's November. My parents used to warm me about how quickly time goes. It's almost incomprehensible. This will be our first Thanksgiving in our new home and we are so looking forward to it. Our Pennsylvania grandma will be joining us which makes it even more special. Today I am sharing the plaid Thanksgiving table I put together. It's simple with organic touches and a mix of patterns.
FAMILY STYLE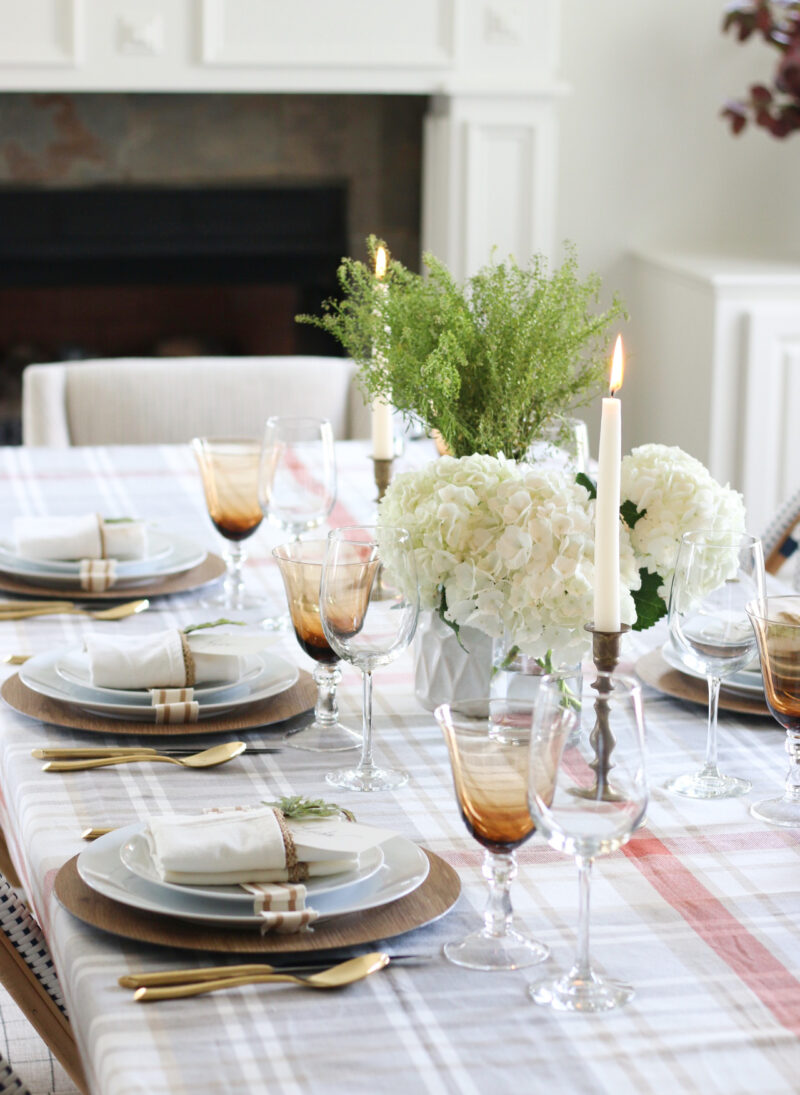 What I am most looking forward to with this new large table is being able to place our serving dishes on the table. I think it's so fun to serve things up family style and this table lends itself to that for sure.
tablecloth | chargers | ribbon | flatware | dishes | linen napkins
I actually ordered three tablecloths from Amazon and had planned to style the table three ways. But to be honest, I just didn't love the other two and the second I put this one on the table I knew it was the one. The plaid is gorgeous and perfect for this time of year. The deeper rust stripe reminds me of all of the pretty leaves this time of year.
CREATE A POCKET
I will be making new place cards but had held onto these. Always lovely to see my mom's name. Folding the napkins to create a pocket is a little trick that works well so you can insert fresh greenery, a thankful card, or name. At Christmas time it's fun to tuck a candy cane in the napkin. These exact napkins are sold out but these are lovely.
The wood chargers add a bit of an organic feel and keep it from feeling too formal. I've had the gold flatware for years and love it (I hand wash it).
TRUE COLORS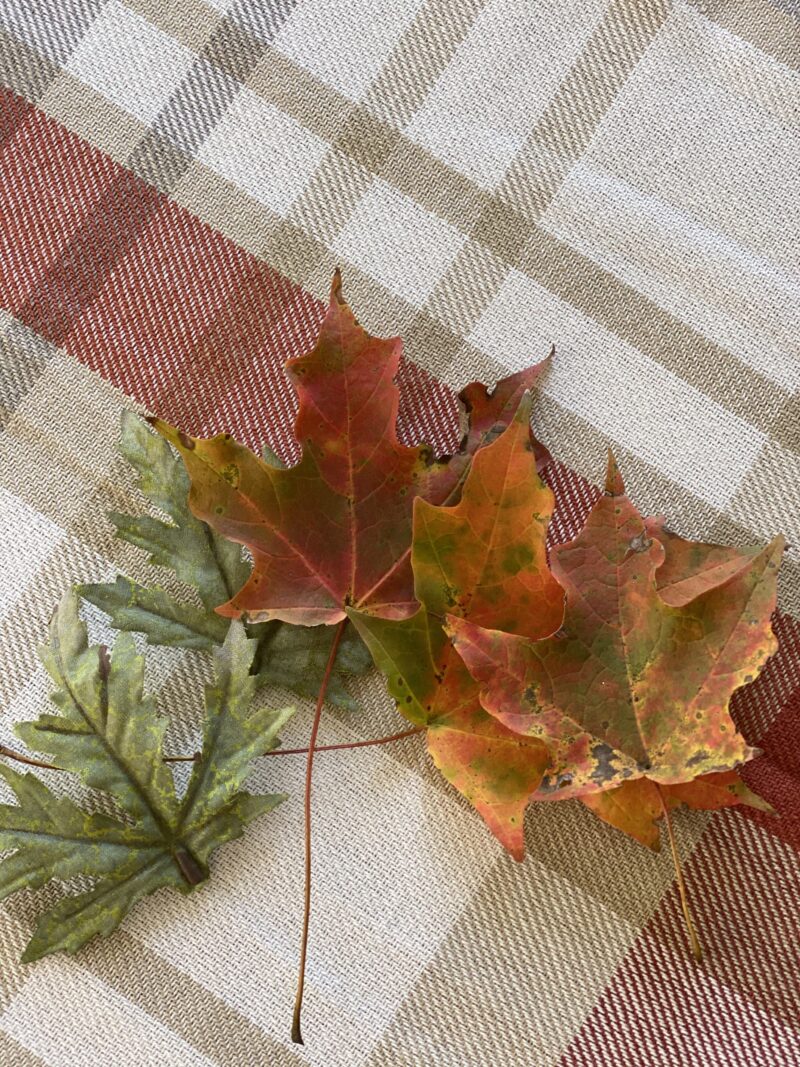 Here is an unedited tight shot of the tablecloth so you can see the rust color that runs through it in few places. Gather leaves from your yard and you're set!
WRAPPING THE PLATES IN RIBBON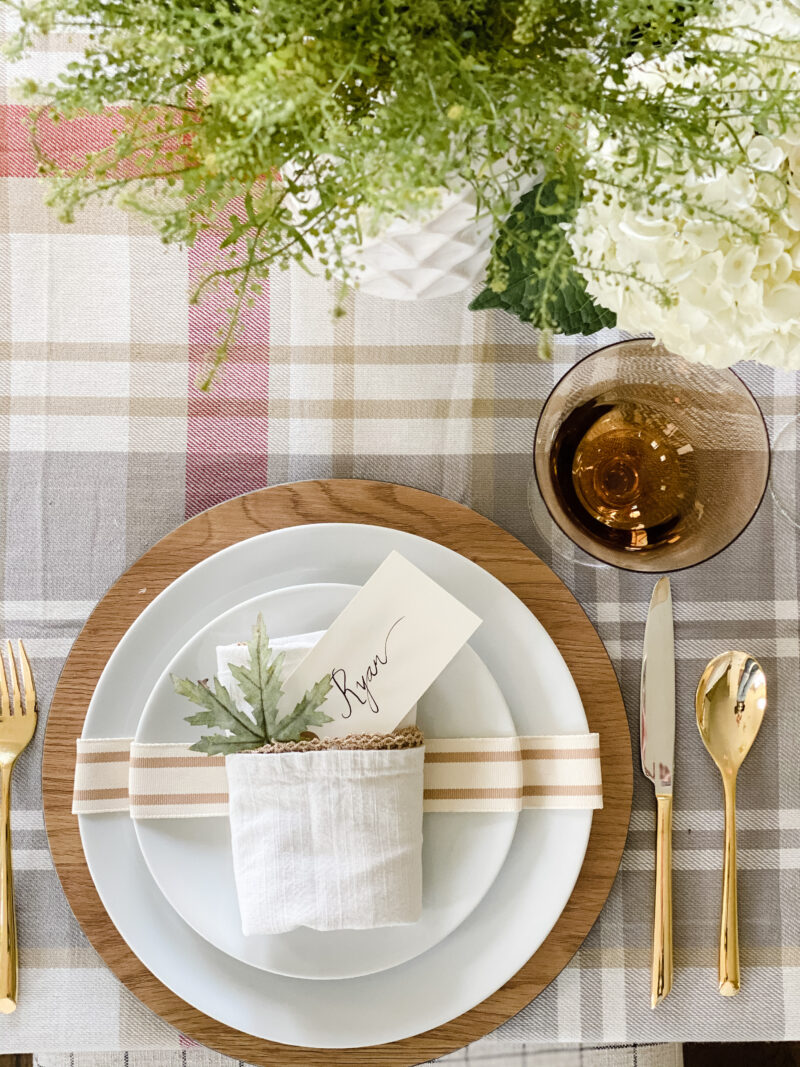 The striped ribbon across the plates was a happy accident. I was originally measuring a piece to tie around the napkin. But I loved how it looked on the dishes so here we are. Because it's wired, you can gently tuck it underneath each plate and it stays. One spool was enough to do 7 place settings.
THE DETAILS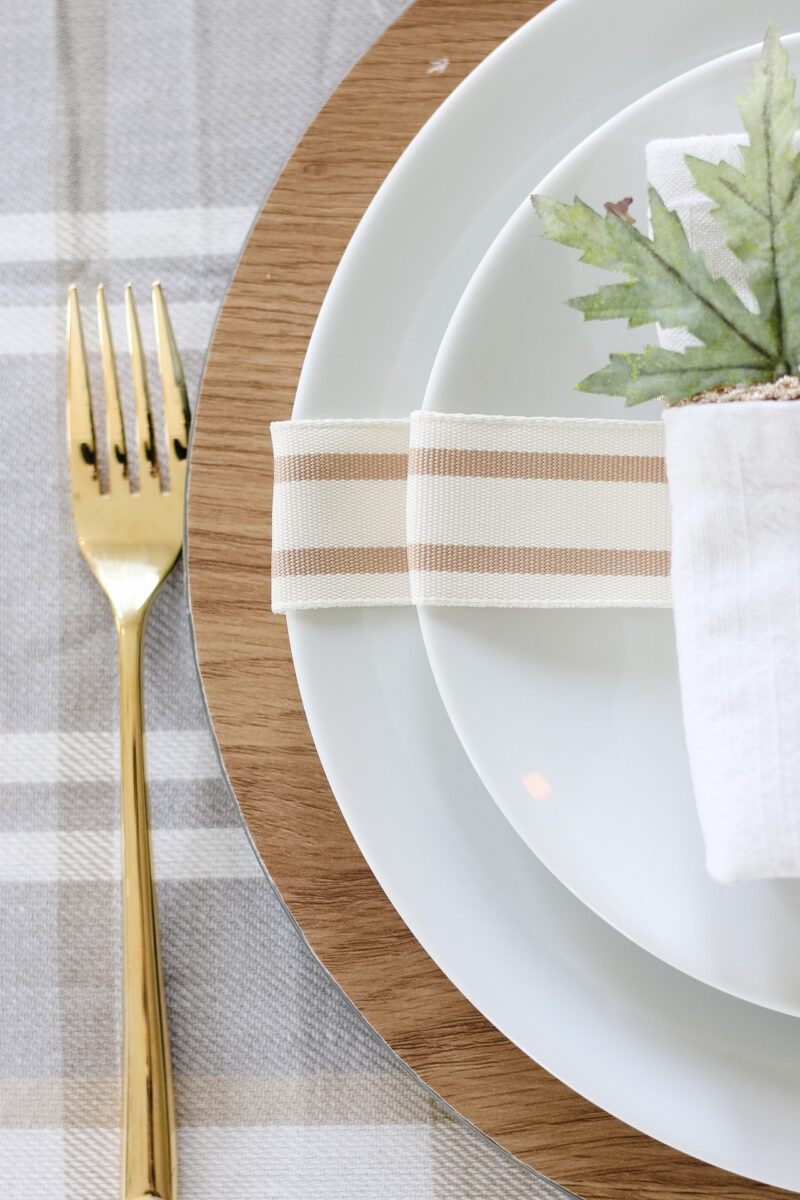 TIME TO GATHER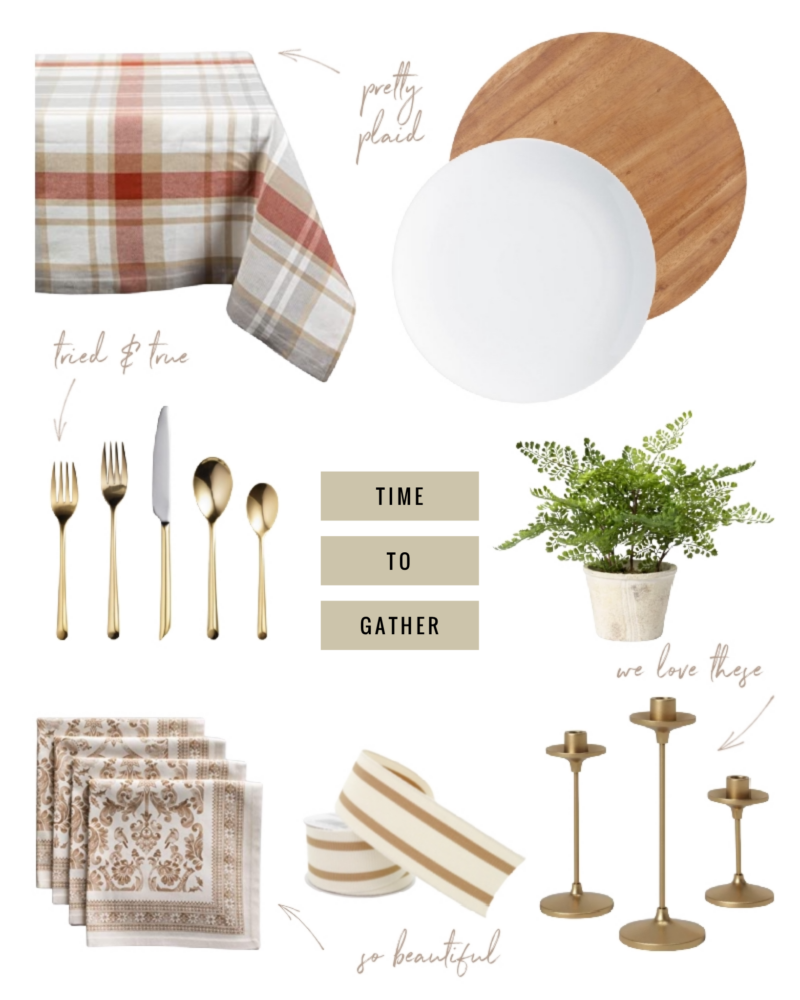 tablecloth | dishes | chargers | flatware | faux plant | napkins | ribbon | candle holders
These napkins are so beautiful. They also make the tablecloth. I tried to order it but they did not have the size I needed. Just lovely. And highly recommend these pretty candle holders. I shared them in the post with our console table.
LOOKING BACK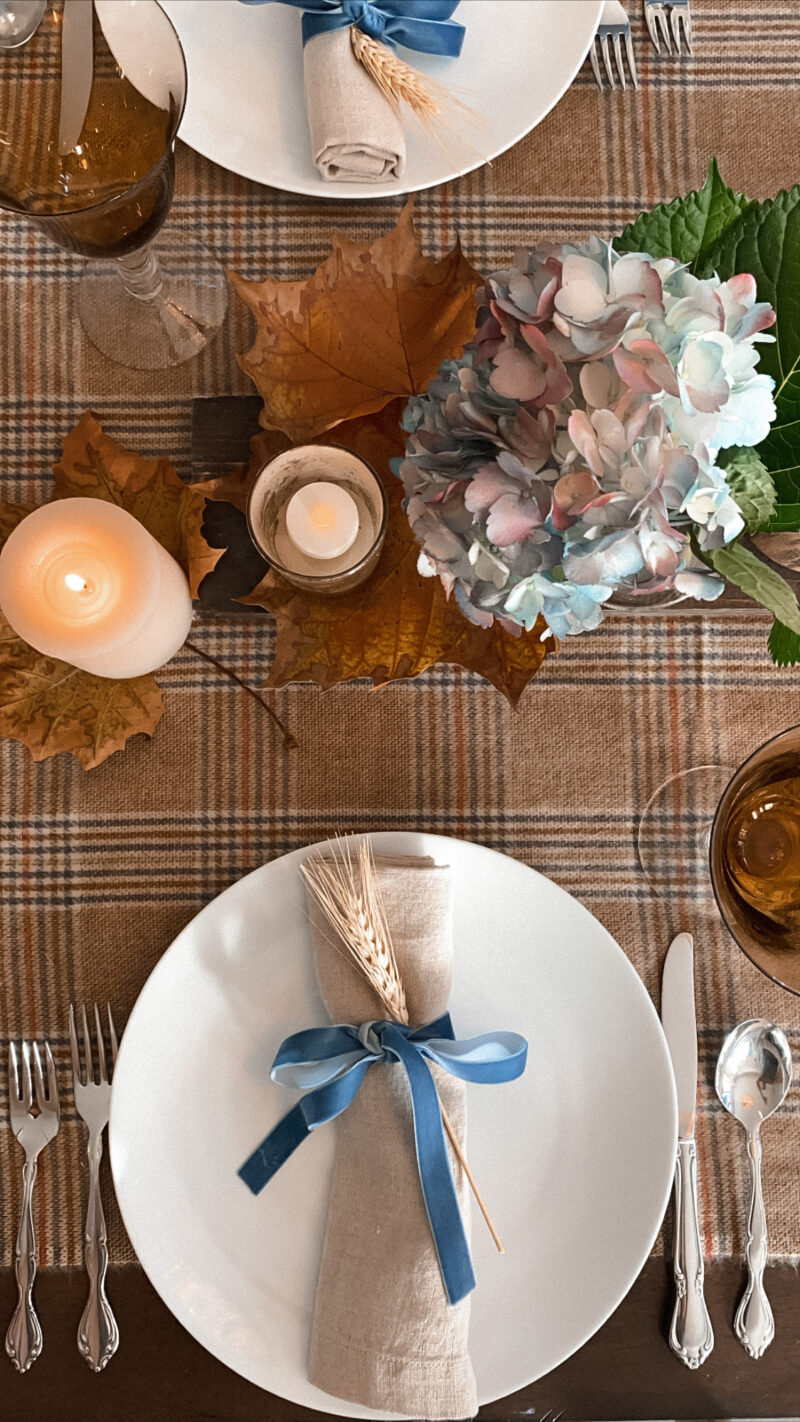 Here is a look back at last year's table. It was fun to incorporate the unexpected blue color.
Will you be hosting Thanksgiving this year? My husband is always in charge of the turkey (and does an amazing job) so I better start thinking about the rest of the menu. We are looking forward to experiencing a chilly holiday and cooking up a storm.