Nothing says summer like pineapples and pinstripes! Combine the two and it's a perfection. You all know I love my cut-offs and comfy t-shirts. To make it more pulled together, I add a pop of color. It's easy to wear and is great for Spring and Summer.
PINEAPPLES & PINSTRIPES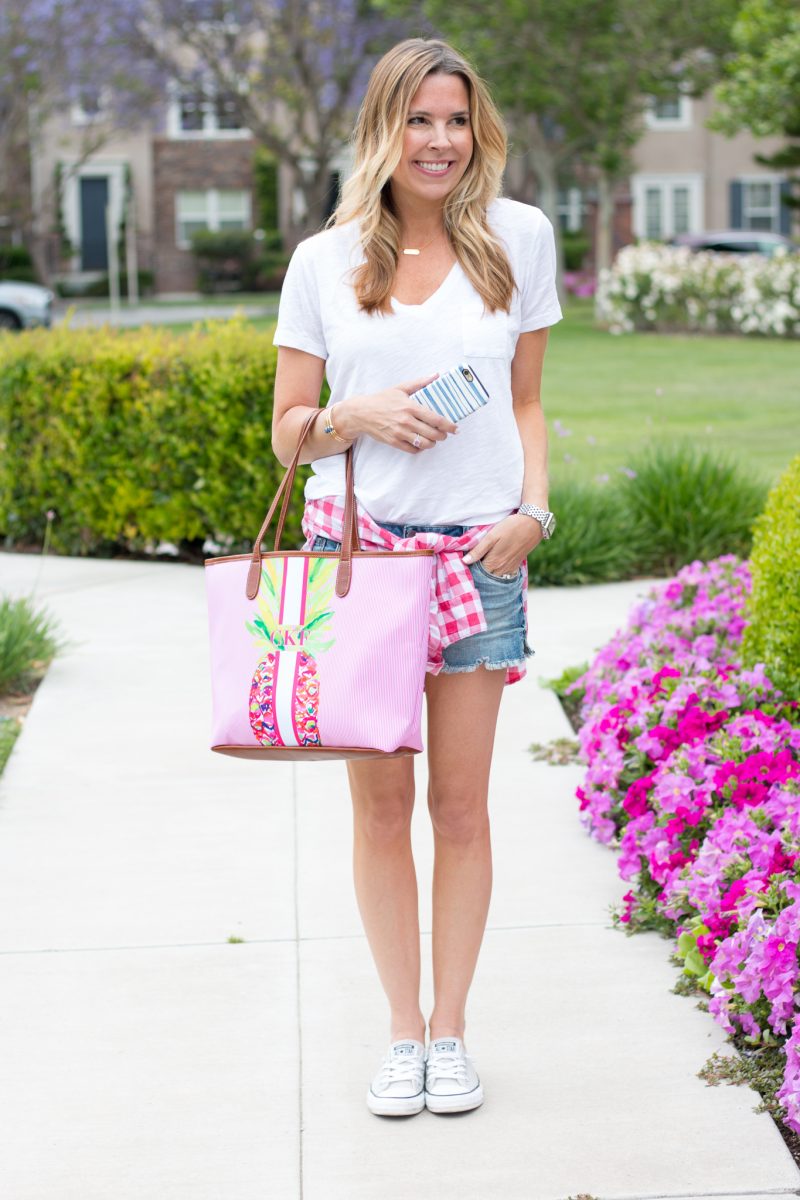 I have been going back and forth between this favorite white t-shirt of mine and this one. They are virtually the same but one has a v-neck and one is more of a scoop neck. You can't really go wrong with keeping a couple of white t-shirts in your closet. Add a pop of color with a necklace or shirt around your waist and your good to go. I usually wear my bralette under it.
FRESH FOR SUMMER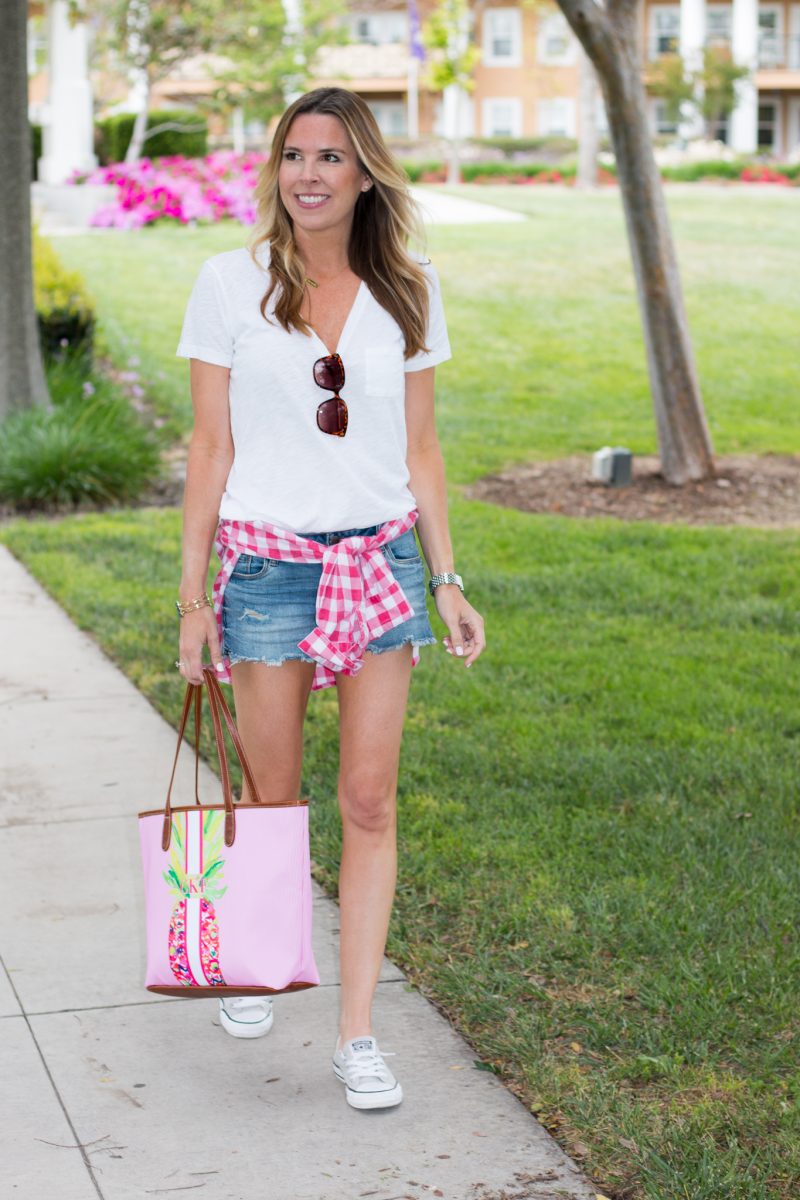 Shop This Look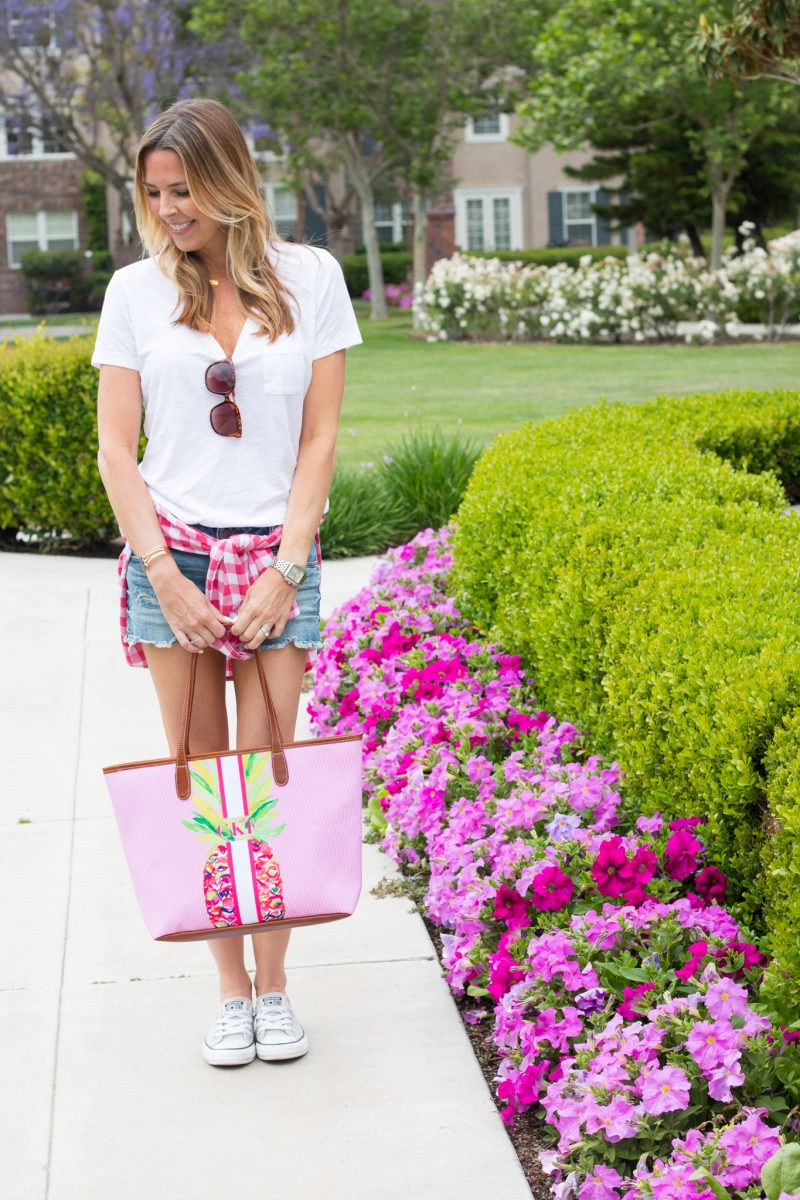 shorts | top | tote | shoes | bracelet | necklace | gingham top | sunglasses
I have been carrying these totes for a couple of years now and take it to every one of my children's games because there are so many pockets. I can easily organize the snacks, phone, waters, sweater, sunglasses, sunscreen, etc. The zipper is key for me, too.  They are made really well and made to last. They are not inexpensive but a great wish list item. People are always asking me where I found it.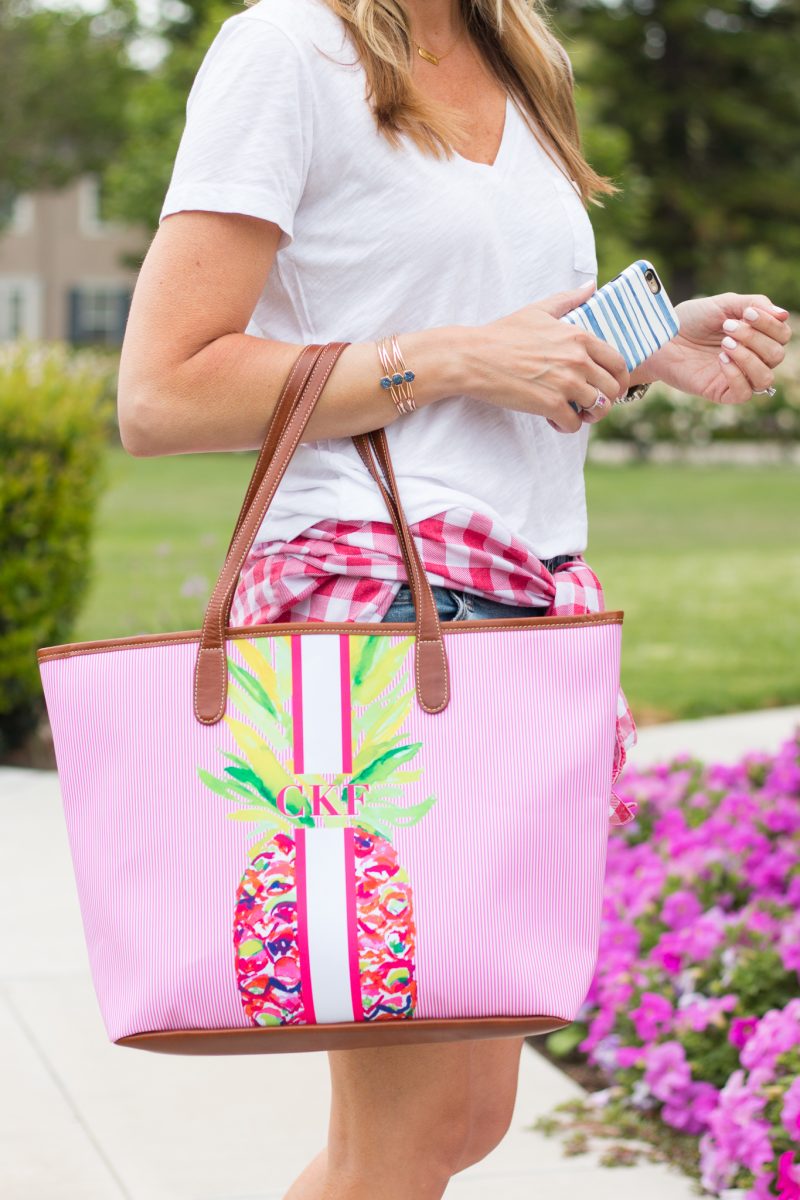 The tote has very fine pink and white pinstripes in the background. I can't get enough of the design and print. Barrington has other great styles for summer. Have you seen the palm print? I included the sunglass case in my Mother's Day Gift Guide (all under $100). I think it makes a great gift for graduates, too. Great timing for summer months. Also a big fan of having one or two go-to cuffs you can pop on. I love this one and this set.  It always makes an outfit look more pulled together.
PINEAPPLE GOODNESS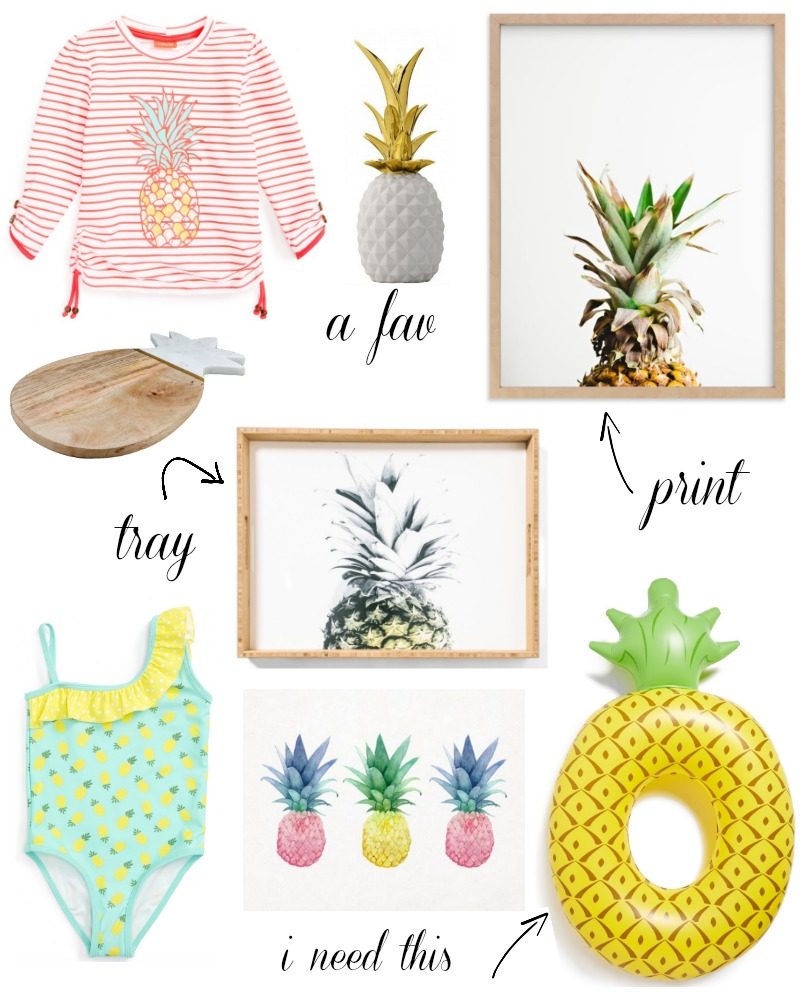 That swimsuit!!!!! I need a little one again!  Too darn cute. And I sure wish I had a pool because I would be lounging in my pineapple floaty. I may have to get it and use it in our plastic blow up pool! Ha. Not really joking, though. The ceramic pineapple is the one we have in our foyer.
Pineapple Finds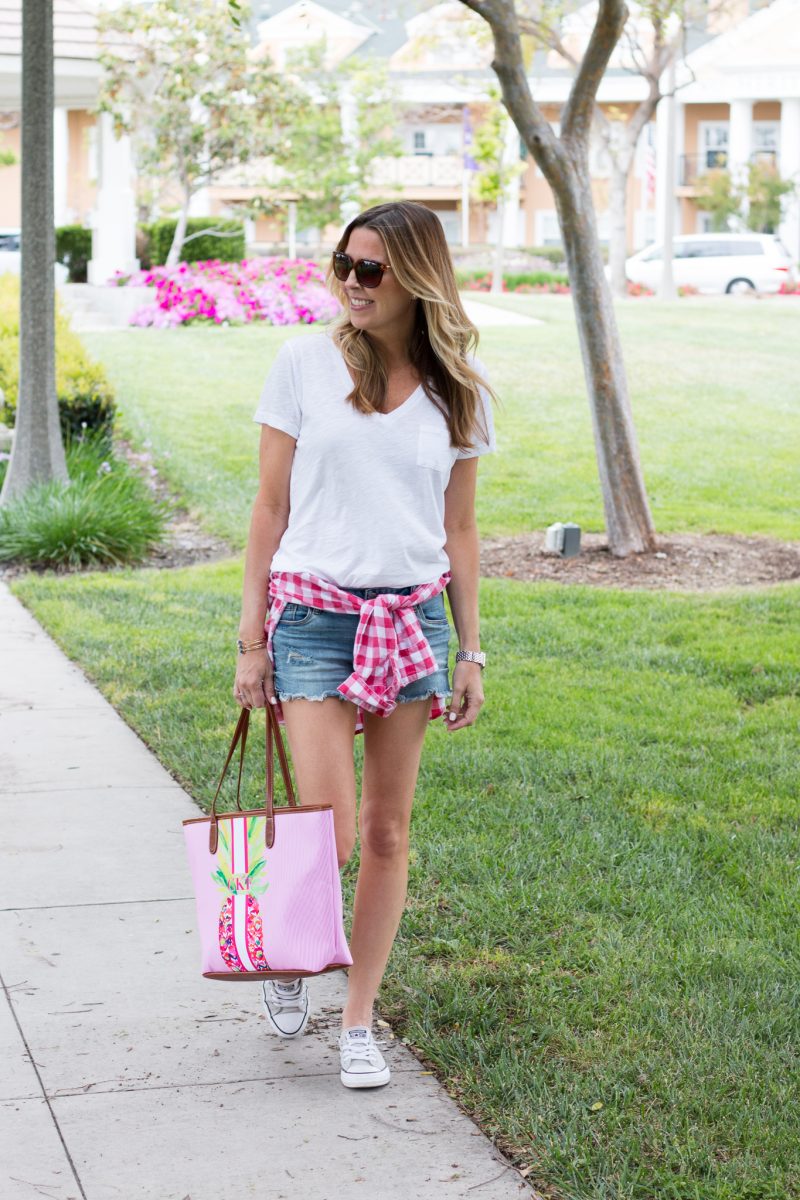 What are you up to today? I am trying to keep busy to avoid listening to the VERY loud fans in our house. (Get caught up here)  I secretly want to rip all of the plugs out of the wall but I know that would be working against us! LOL. Off to be productive. I hope!
*affiliate links used