Hi friends. All over the map today as I have had things I've wanted to share with you but couldn't figure out a post to put them in. So think of this as my potpourri post of random information. The kind of things I would pick up the phone and tell my sister. Without further ado, here is my "postpourri" of the month.
GROVE COLLABORATIVE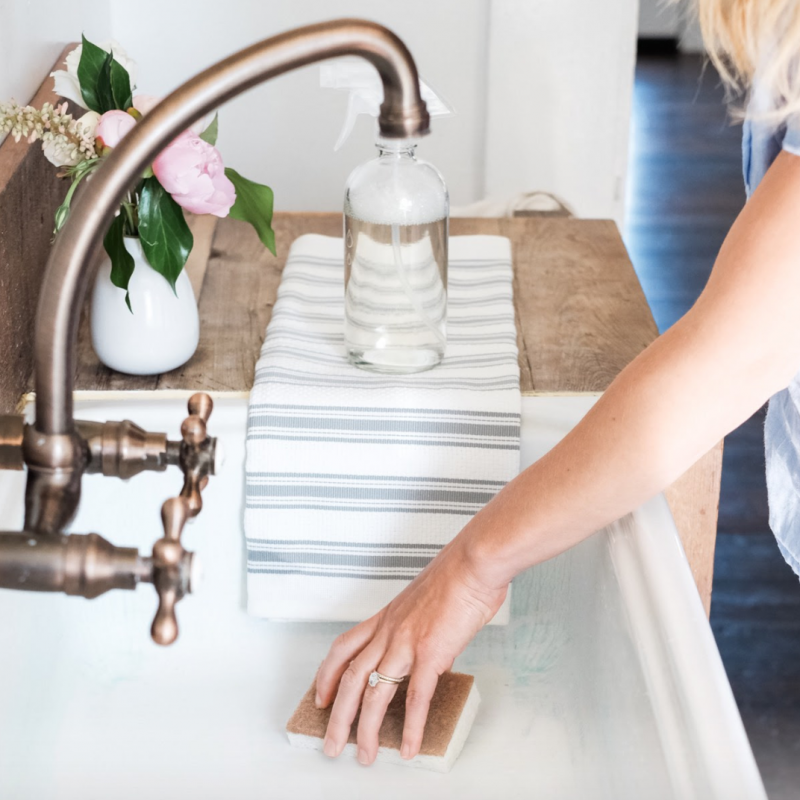 You've heard me chat about Grove before. I love that I can choose my household products each month and they get delivered to my doorstep. I recently shared on Instastories the non-toxic cleaning essentials concentrate set. Big fan. No more huge bottles of cleaners and I just refill my glass bottle. The sponges and towels pictured above are also favorites of mine.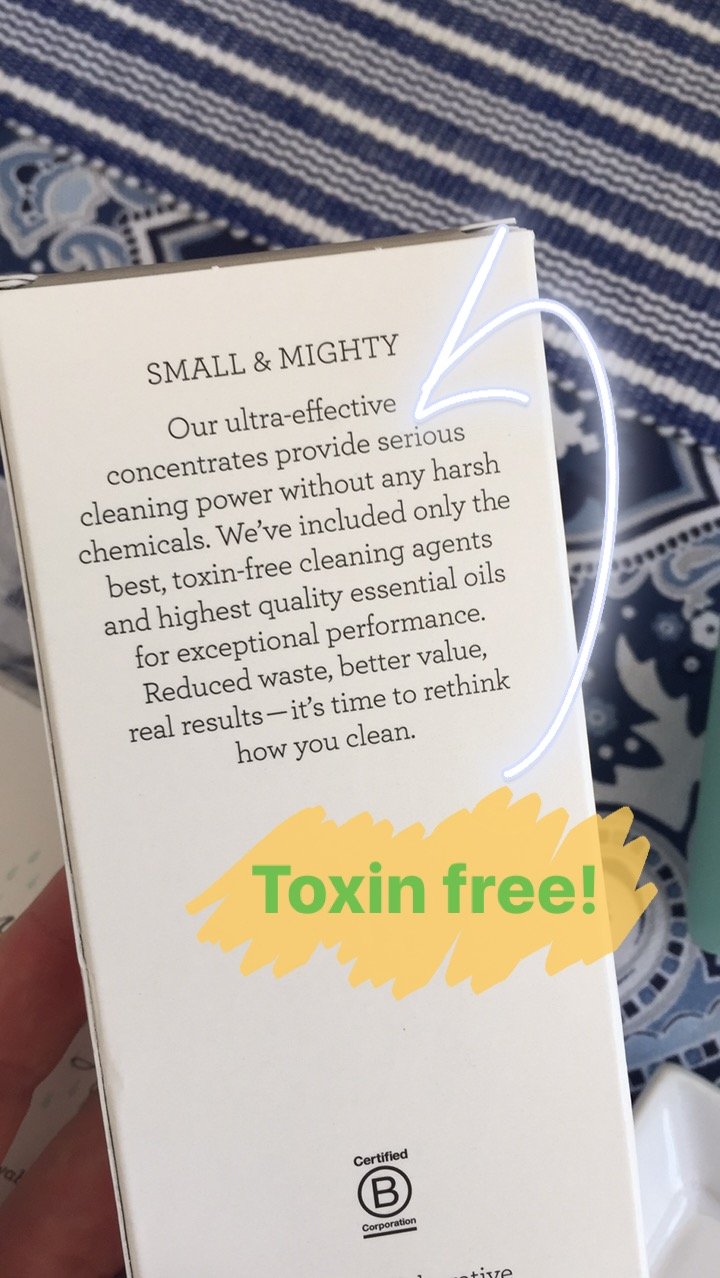 You can check out all of the products over at Grove Collaborative. My daughter is in love with the Acure shampoo line. Been so great for her this summer.
NORDSTROM ANNIVERSARY SALE
It's really hard to believe that the Nordstrom Anniversary Sale is just around the corner. How in the world did that happen? It's my favorite shopping event of the year and I love that so many of you have emailed me asking me if I will share my picks. Absolutely. I was browsing the catalog but can't wait to see things in person. Truth be told, I always find that my favorite pieces don't always make the catalog. But I love the attention to ruffles, feminine details are darling booties. All so good.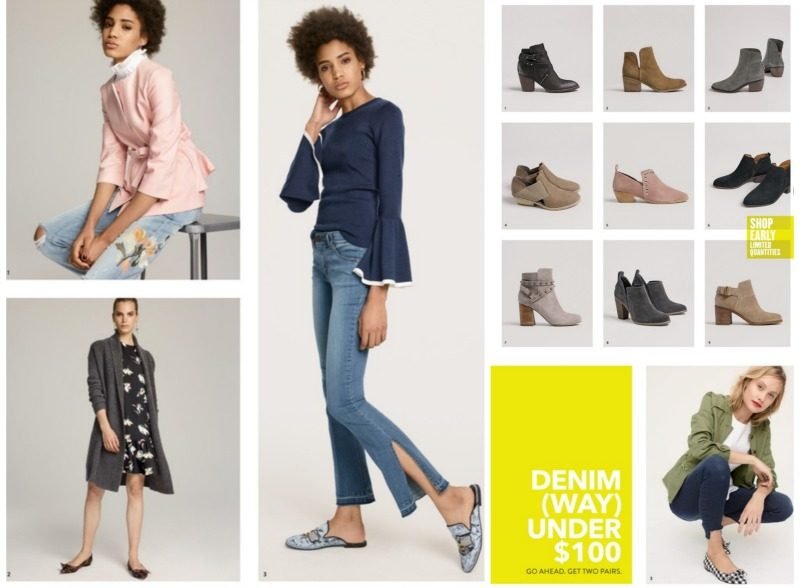 Something tells me that green jacket will be a Fall staple. It's looking pretty darn cute. So just a heads up that if you have a Nordstrom Rewards Card you get early access (that's when most things sell out). So something to consider. If you are like me and don't like credit cards, you can opt for the debit card. When you shop you earn points and then you receive Nordstrom Notes in the mail. When you sign up you earn a $20 note right away. If you do shop at Nordstrom, it really just makes sense to have one.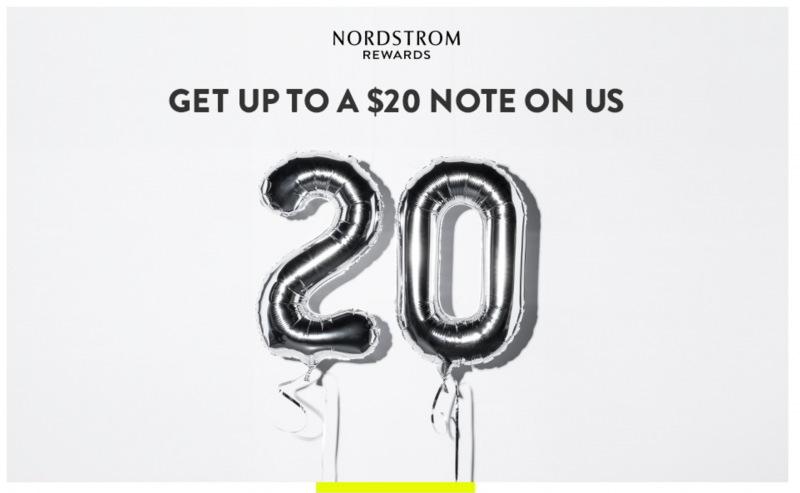 Sign up for a Nordstrom rewards card and you can snag a $20 note to spend. Plus you get that early access. Look forward to sharing my favorites with you July 13th!!!
SALE TIME
None of the catalog pieces are listed on the website until the 13th so you have to hang tight. But they are tying to clear inventory with some great mark downs and you can shop them here.  Blazer in heather grayThis is a wardrobe favorite and great for any season.
OUTDOOR RUG TIP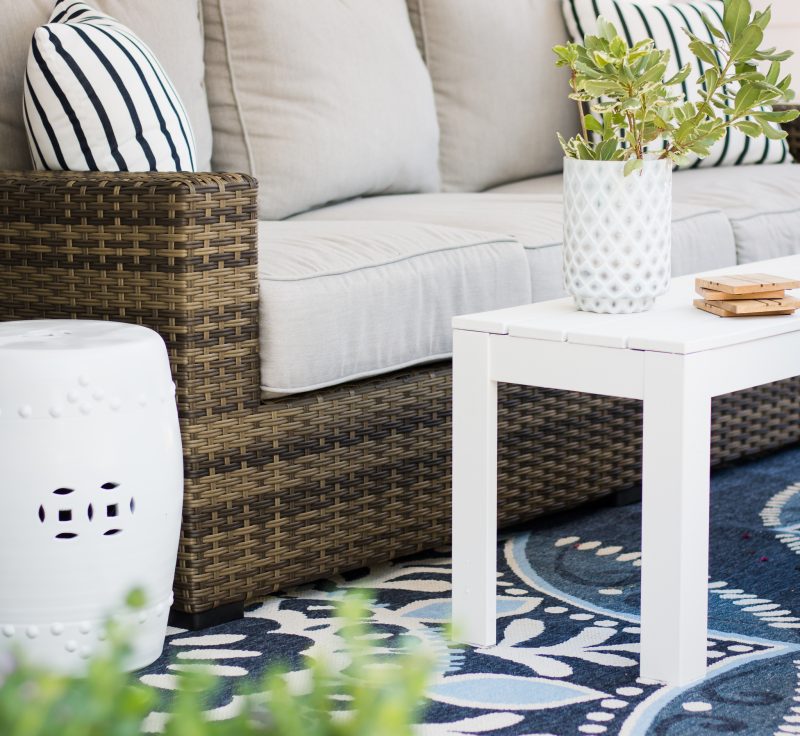 go here to see our other outdoor space | striped pillows
While I am still working on putting together our outdoor space, I wanted to let you know that this rug we used is from Home Depot. I am afraid they will sell out by the time I let you know. So if you wanted to scoop one up for yourself, that is where to go. I searched high and low for a navy bold rug for this spot and couldn't believe when I walked into our local store and saw this one. It is very soft and we LOVE it. I also just ordered two monogrammed pillows to place on the sofa and these striped ones will go on the chairs. I think they arrive today which is so exciting. Although I see they are on sale so I am calling for a price adjustment! We are out here every day so it's fun to see it take shape. I am now looking for a thrift store find side table to makeover. I just need a little spot next to the other side of couch to set a drink or book and don't want to spend a lot. Wish me luck.
FLIRTING WITH AN IDEA
Do you ever have an idea that is swirling around in your head and you can't seem to shake it? I go back and forth with thinking, well. . . if it's an idea that keeps popping back up I should go for it. But then I convince myself that if I am wavering at all it means I should run the other way. Am I the only one who thinks this way? I have never been one to shy away from taking the plunge so this strange tug-of-war game is throwing me for a loop. Of course now you're thinking, "What in the world is she talking about?" I am tip-toeing around the idea of jumping back into interior decorating. There I said it. So now I will let the universe take a hold of that and see what happens. LOL.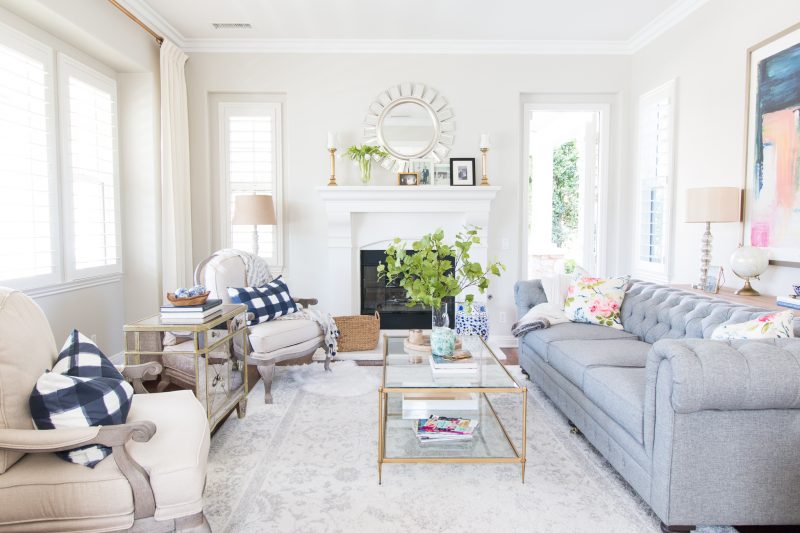 I TOOK THE PLUNGE

I posted this on Instagram yesterday and was referring to the fact that going without a washing machine for over four days was starting to get to me, but the kitchen was clean. So that's something! But I loved how a few of you asked about the chandelier over our table. Do you remember I posted about needing ideas and opinions for this space. That post had over 90 comments. Well I finally took the plunge. It has been back ordered and I don't think it will arrive until the end of July but I can't wait. I ended up finding something new and I hope you'll like it as much as I do.
Thanks for letting me share a round-up of all of those random thoughts! What are you up to today? We have swim lessons mixed with getting some things done around the house. I am still catching up on laundry but see the finish line. Enjoy the day, friends.