Good morning! We are coming off of a whirlwind trip down to San Diego. We gave our daughter tickets to the Taylor Swift 1989 concert back in April for her birthday. We have been counting down the days ever since. While only the girls had tickets, the boys came along for our San Diego adventure so we could pack in as much family time as possible. Here is our Monday Morning Wrap-Up as well as a Getaway Guide for San Diego.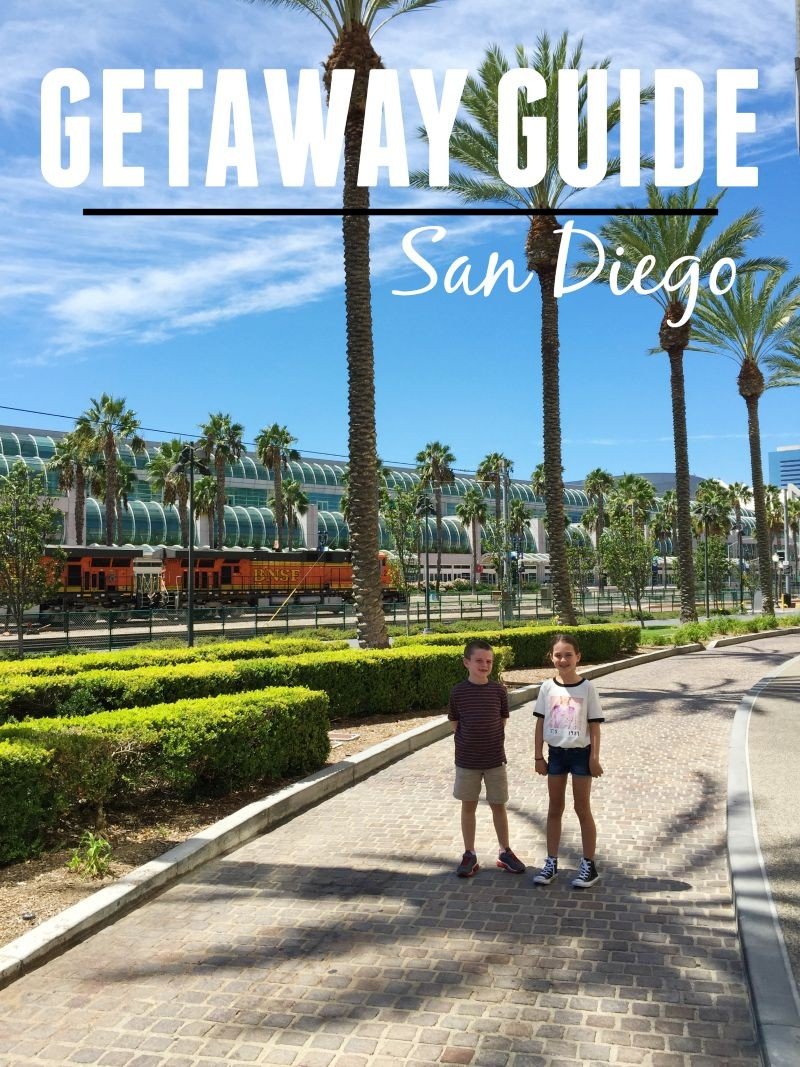 WHERE TO STAY
We chose to stay at the Omni Hotel because it is literally right next to Petco Park (the concert venue). In fact there is a bridge connecting the two, although it was not open for the concert. We loved staying here and were impressed with the service. Our room was ready early and the staff could not have been more accommodating. The rooms are average in size and very clean. You just can't beat the location, either. The other hotels listed are all within walking distance of the stadium. I would most likely only stay at the Hard Rock if my children were not along for the ride. Great hotel and super fun, but a bit more of a scene.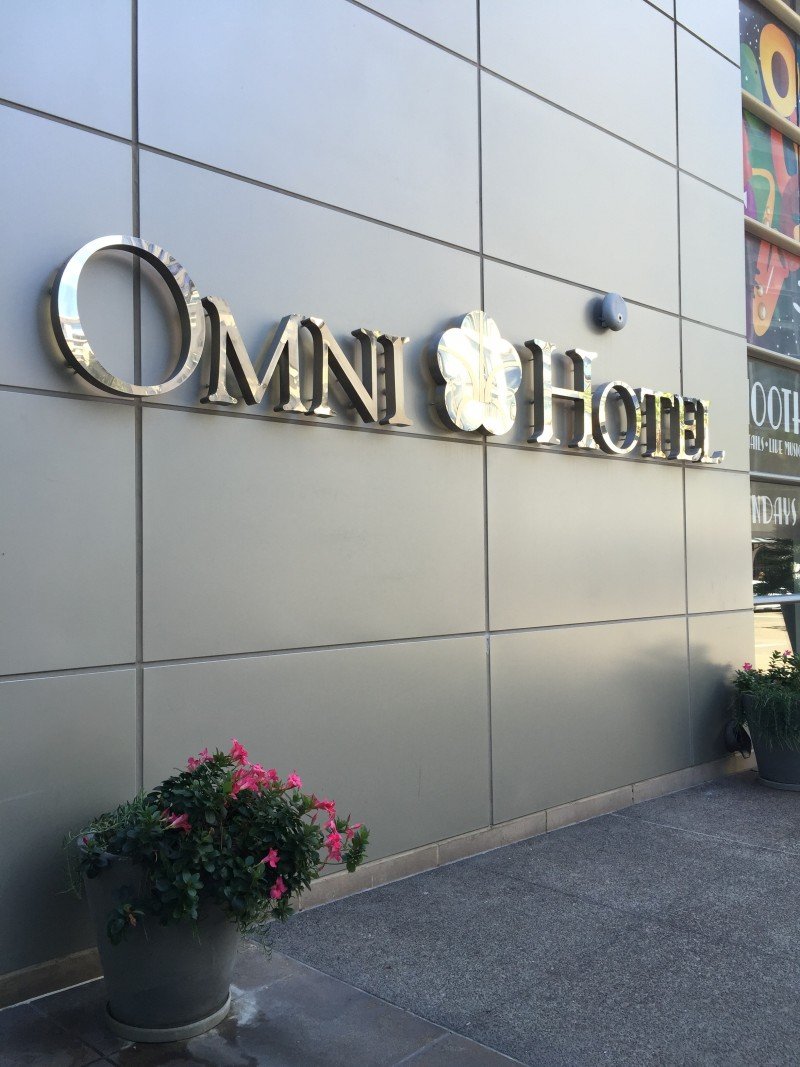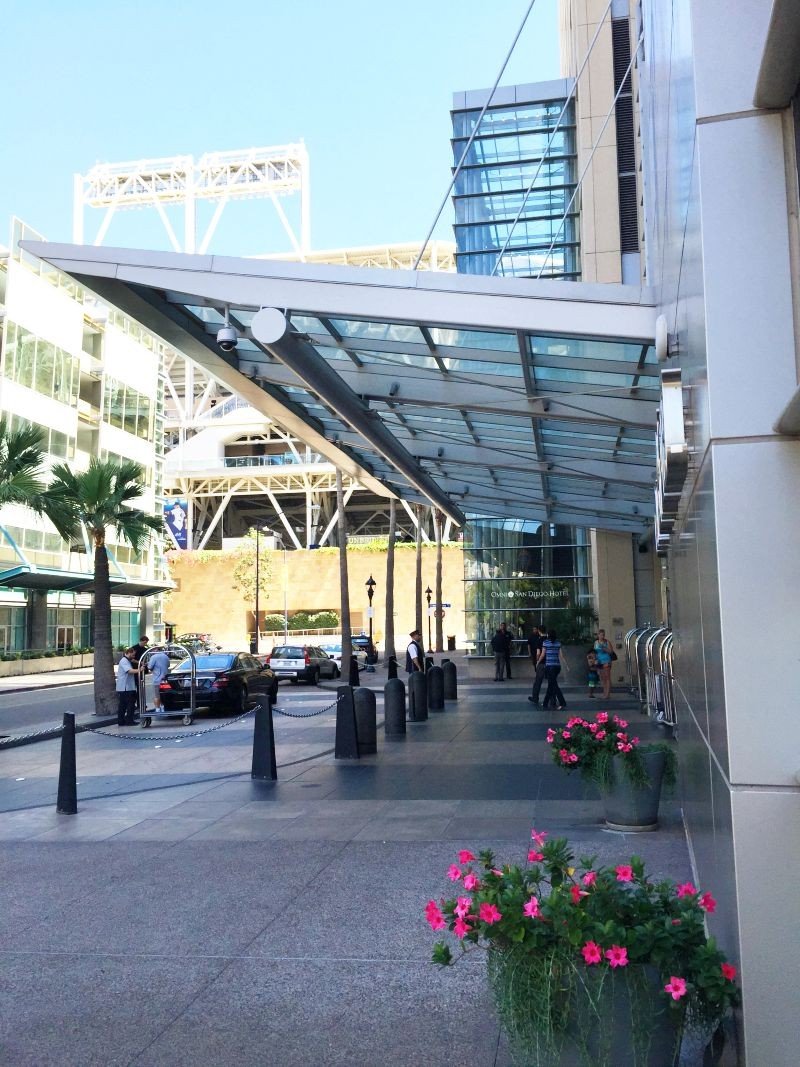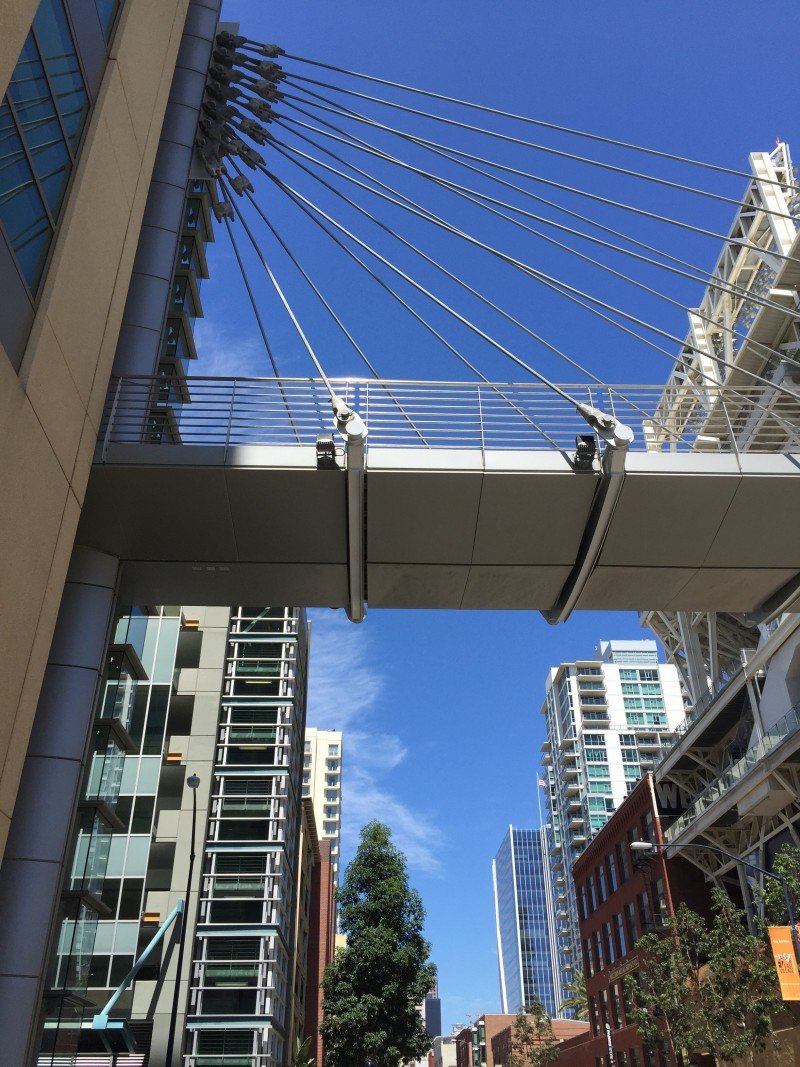 Here is the bridge that connects Petco Park to the Omni Hotel. Really a fantastic spot to be.
WHAT TO DO
We really wanted to fit in the tour of the U.S. Midway Carrier but we didn't have time. My sister and her family say it's one of the best things they have done down in San Diego!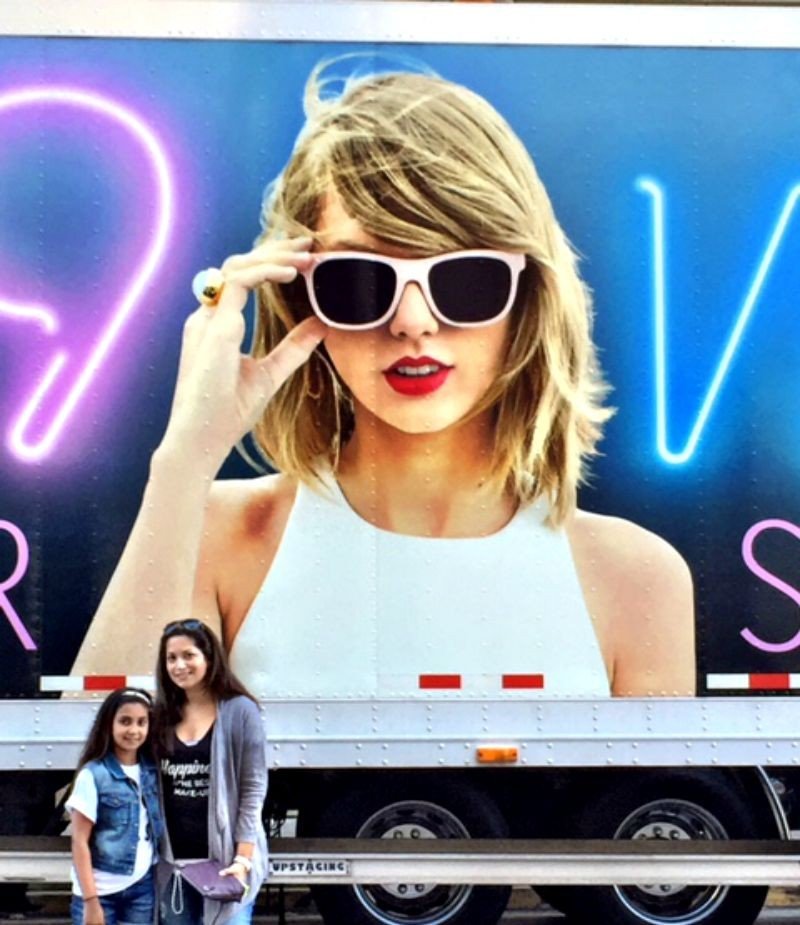 Because we were there for the concert, the streets were a buzz and filled with 6-10 year old girls. We kept running into schoolmates of my daughter's which made it so much fun. Taylor Swift travels in style and size. There must have been 50 full sized trucks holding all of her concert gear. It was so fun to see them all lined up along the baseball park. We were lucky enough to take in the concert with our dear friends, Olivia and Lalita. It was so much fun and memories that will last a lifetime.
booties | tank | gingham shirt | crossbody bag | necklace | sunglasses | similar shorts
This was right before walking in and my daughter seriously could not stop smiling. It was great. I should have held the tickets so you could see the cute shirt she made for the concert (I Love T.S.) with Wildest Dreams on the back (her favorite song).
Taylor did not disappoint. What a show. Her message was so empowering and encouraged everyone to ignore the ugliness of social media and to not let anonymous comments of people you don't know bring you down. All that matters are the people in your life that you truly care about. It was a very positive and impressive message and I appreciated the times she stopped singing to speak to the young crowd.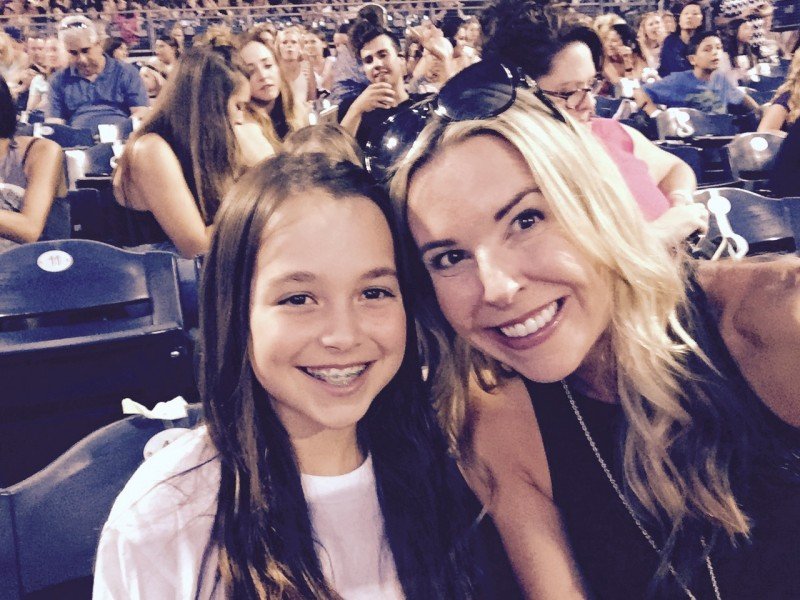 I had to snap the selfie to capture that beautiful smile of hers. It was on her face the entire four hours and watching her sing along and wave her lit bracelet in the air was more than my heart could take. I know she took the time to take it all in and I am so proud of her for doing that.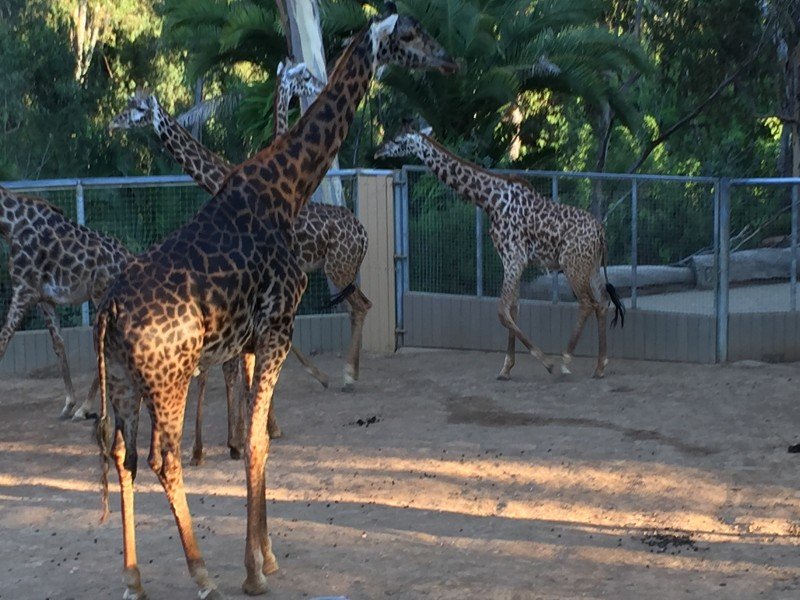 While we were at the concert, the boys hit up the San Diego Zoo. There is a thing called, "Nighttime Zoo" complete with live music. This runs through September 7th and you can even catch a tour bus up until 7:00 at night to take a tour of the zoo where you can, "Shake, Rattle, and Roar!" The boys LOVED it.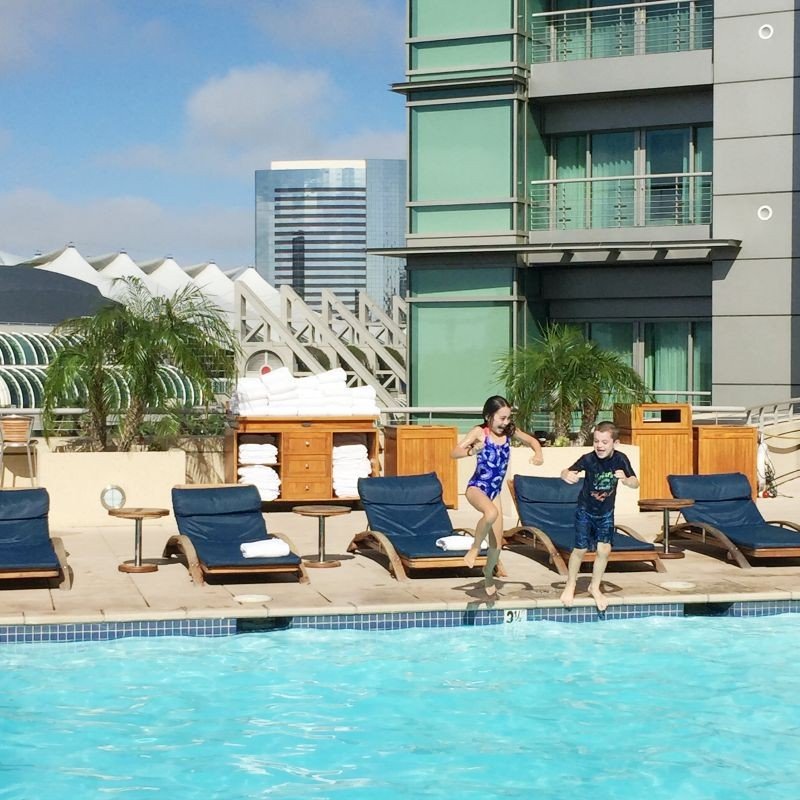 The next day we lounged at the pool and I always like to show a shot of that because anytime we book a hotel we always want to know if the pool is up to par. Although it was small, it was a great spot to hang out and relax. The kids loved it.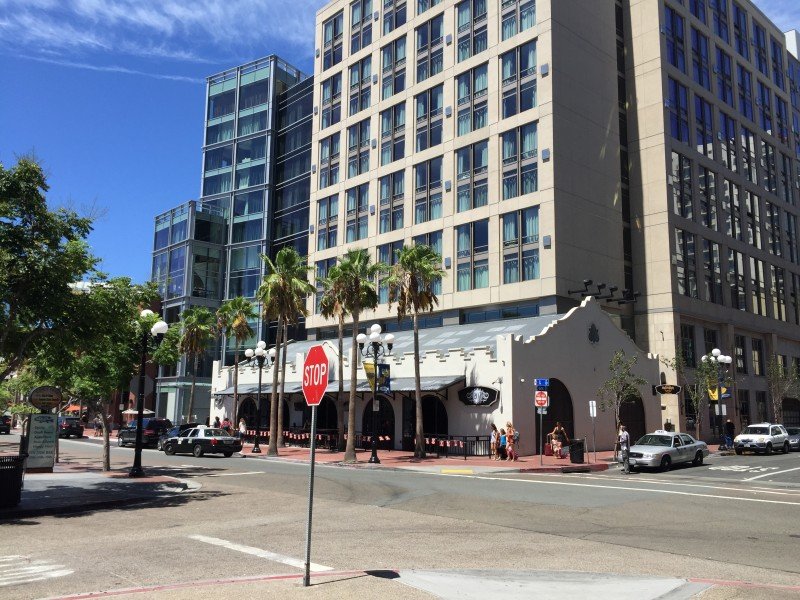 WHERE TO EAT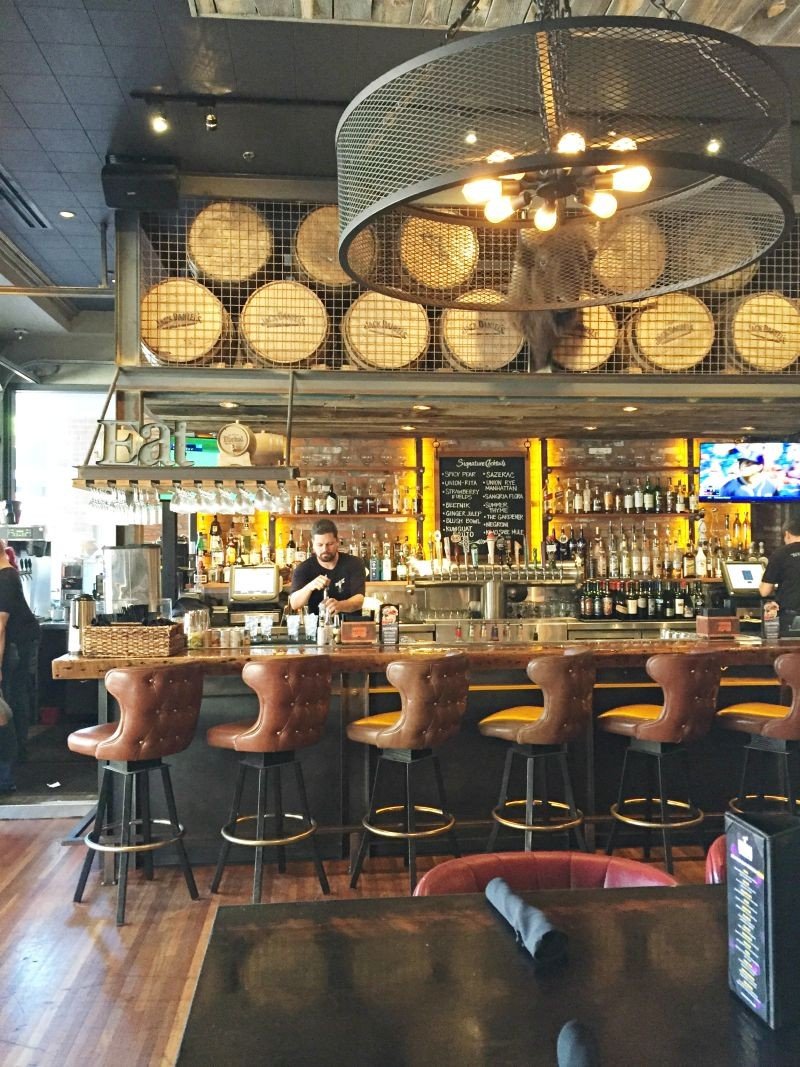 We loved the Gaslamp Union. It was such a great spot. In fact we went twice. You can sit outside on a patio or inside and there was live music during the lunch hours on both Saturday and Sunday. The food was delicious and the service was great. Highly recommend this spot.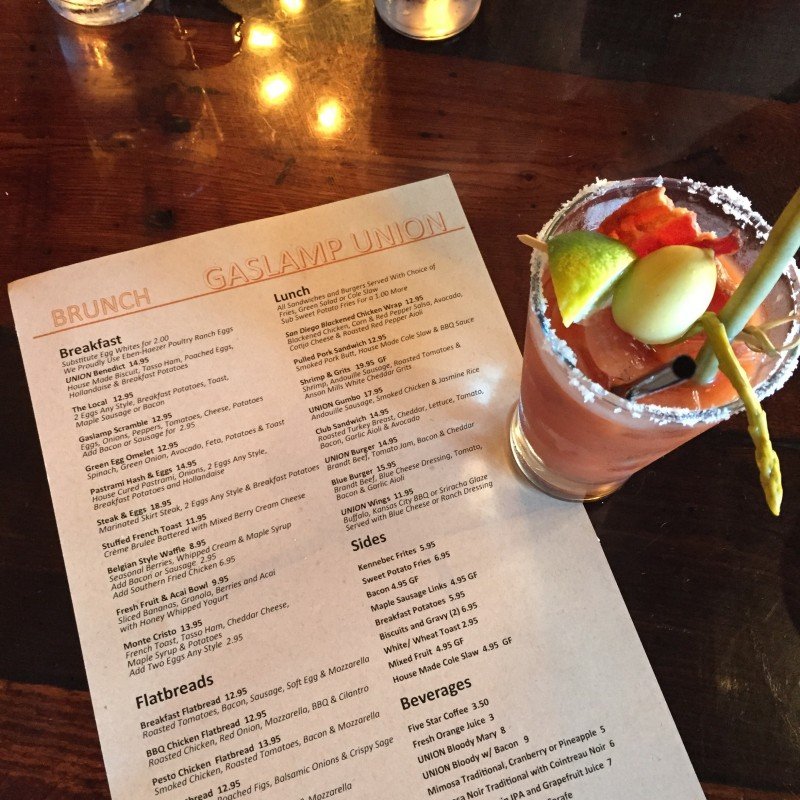 I highly recommend the Wedge Salad. I actually had it two days in a row because it was that fantastic. And the spicy Bloody Mary's were a great way to wrap up the trip. My children loved the Local Breakfast and the Waffles with fresh fruit.
San Diego is a beautiful city and you can do so much in just a couple of days. I know this only skims the surface of the beautiful city but hopefully it gives you a great place to start if you head to San Diego. We are so thankful for this weekend away with our family and for the memories that will last a lifetime.
Other Travel Posts: Napa Valley Getaway Guide | San Francisco Day One | San Francisco Day Two