Good morning! Sorry I wasn't able to get out the Friday Eye Candy post yesterday. Sometimes life just gets in the way but that means I'll have even more inspiration for you next week. How is your weekend starting out? We were all up by 6:30 am for sports commitments. I wouldn't change this season for the world, but sleeping in is a thing of the past. For this week's edition of Saturday Shopping I'm sharing a favorite Fall outfit and some really great deals.
FALL TEXTURE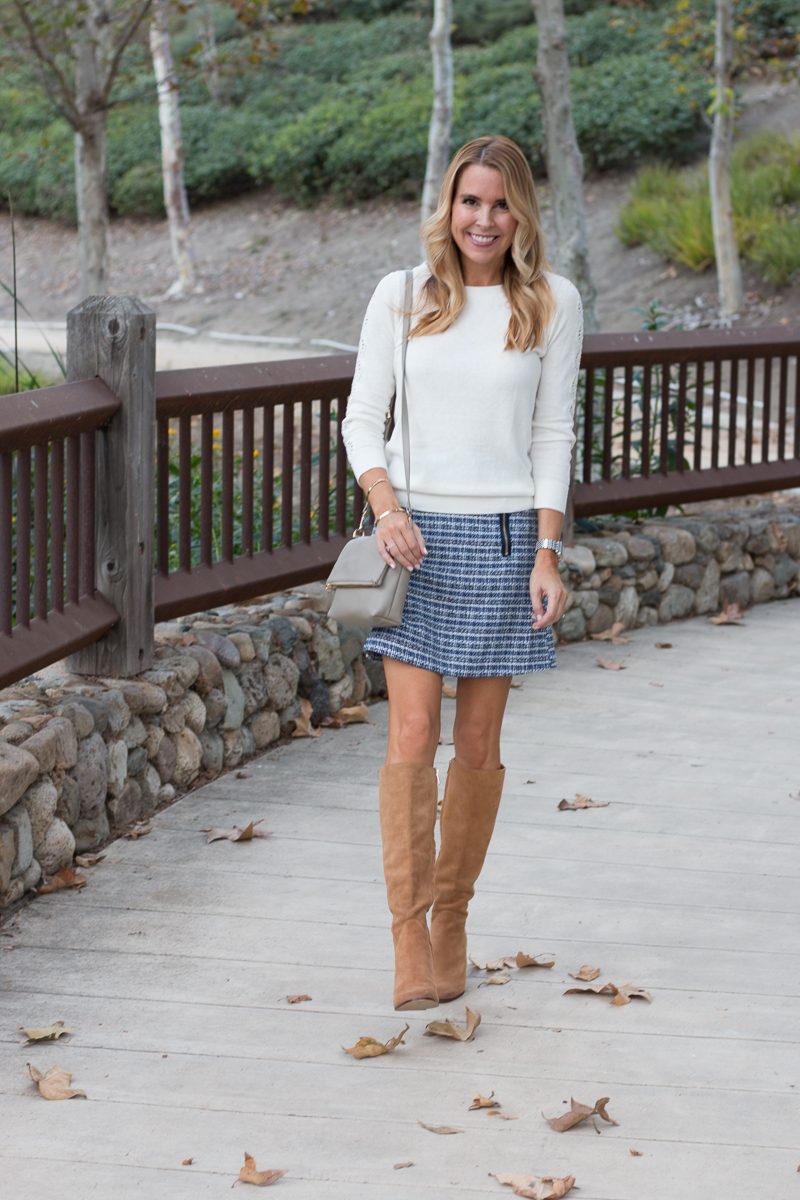 While the calendar may say Fall, our temps aren't exactly super chilly yet so a skirt is a nice way to welcome Fall. I love this tweed one. And it's 40% off! The zipper detail and texture make it really stand out. I paired it with a lightweight sweater but a temps drop I can wear it with something warmer. 
CLASSIC BOOTS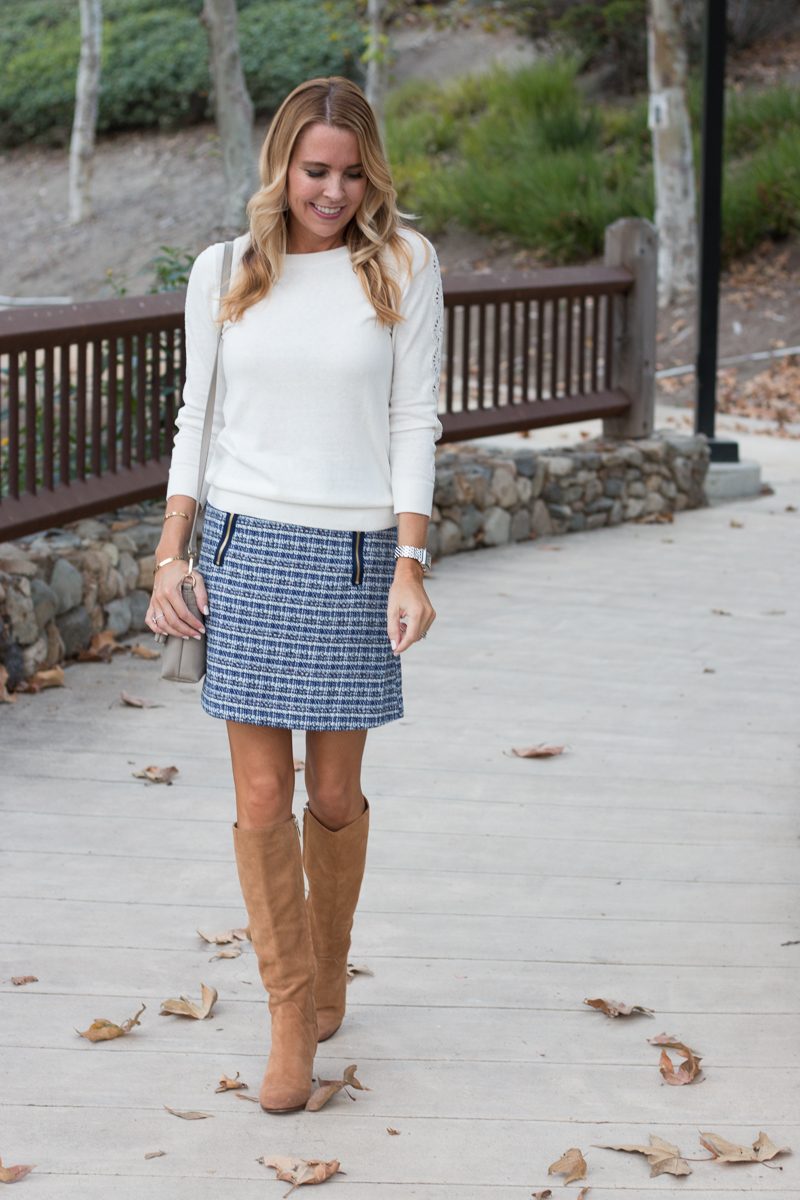 Boots can be in investment so I always recommend a classic color like this. It goes with everything. These boots are just under $100 and beautiful. The gold buckle and flat heel make them perfect for everyday.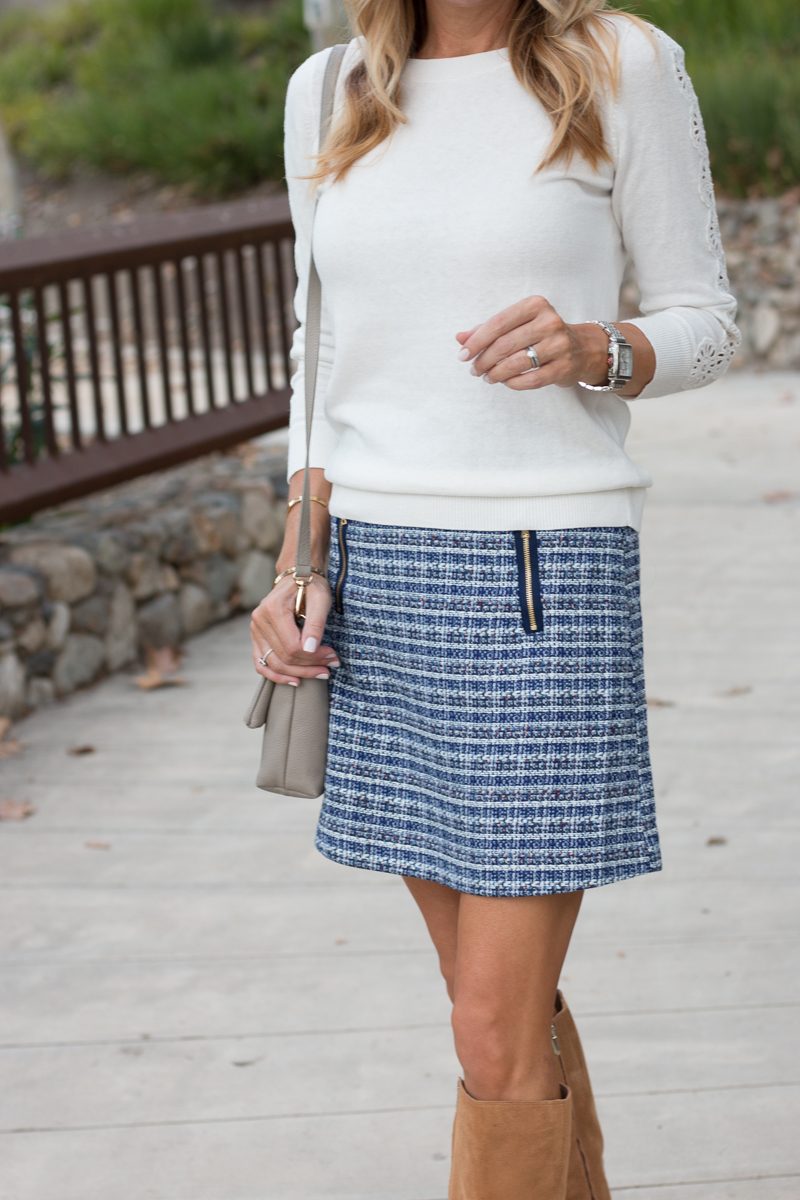 How does the skirt fit?
I am actually wearing a petite in this skirt. That's my Loft trick when it comes to skirts. I am 5'7″ and never wear a petite but doing so brings he skirt up to a length I like on me. If you prefer your skirts to hit right above your knee then stick with regular. In Loft, I typically go down one size so this is a size 2 instead of my regular size 4. I hope that helps.
The detail on this top had me at hello. I adore it and it's super soft. I did see that is is selling out quickly so this beautiful one would also look great with this skirt. I think everyone should have an ivory top or sweater in their wardrobe. This one has cut-outs in the arms similar to my top. More cute options are below.
White and Ivory Tops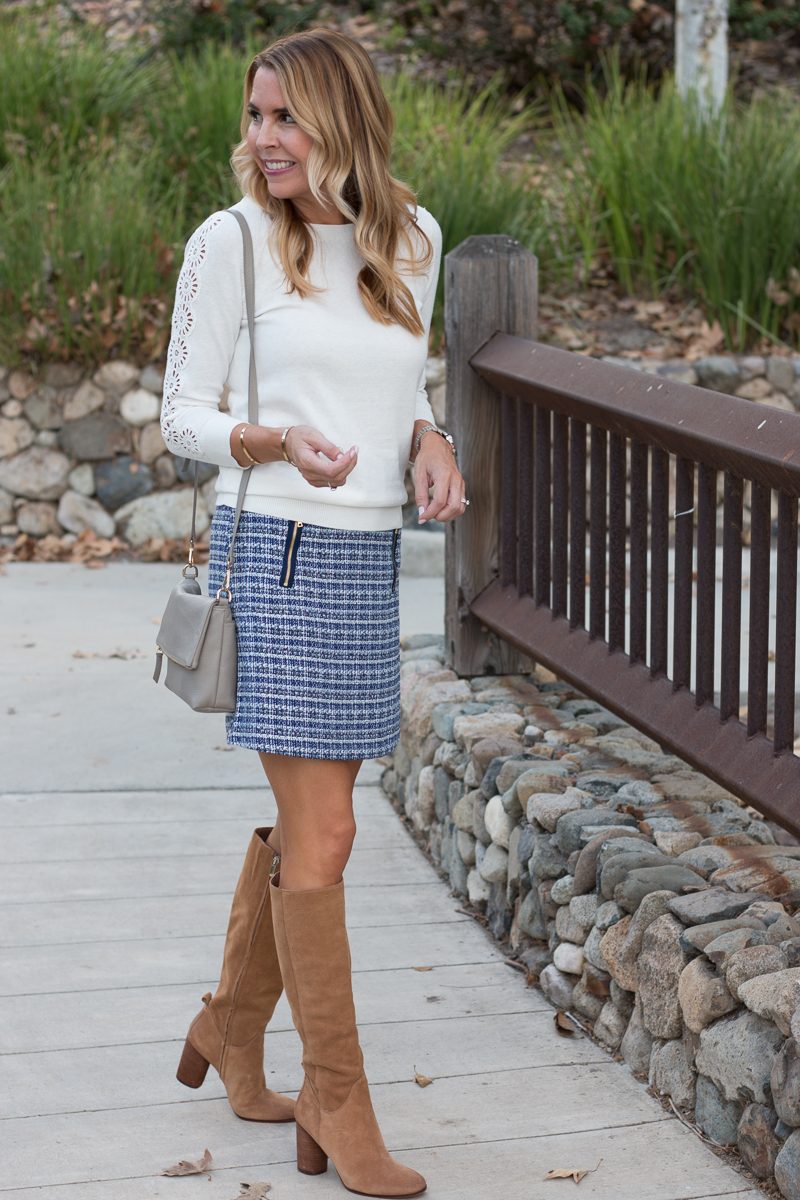 Lastly, I am sure I must sound like a broken record with this handbag but it's that good. There is an outside pocket that faces your body when you are wearing it and it's great for your phone. I love that a crossbody allows me to be handsfree.
SWEET SWEATER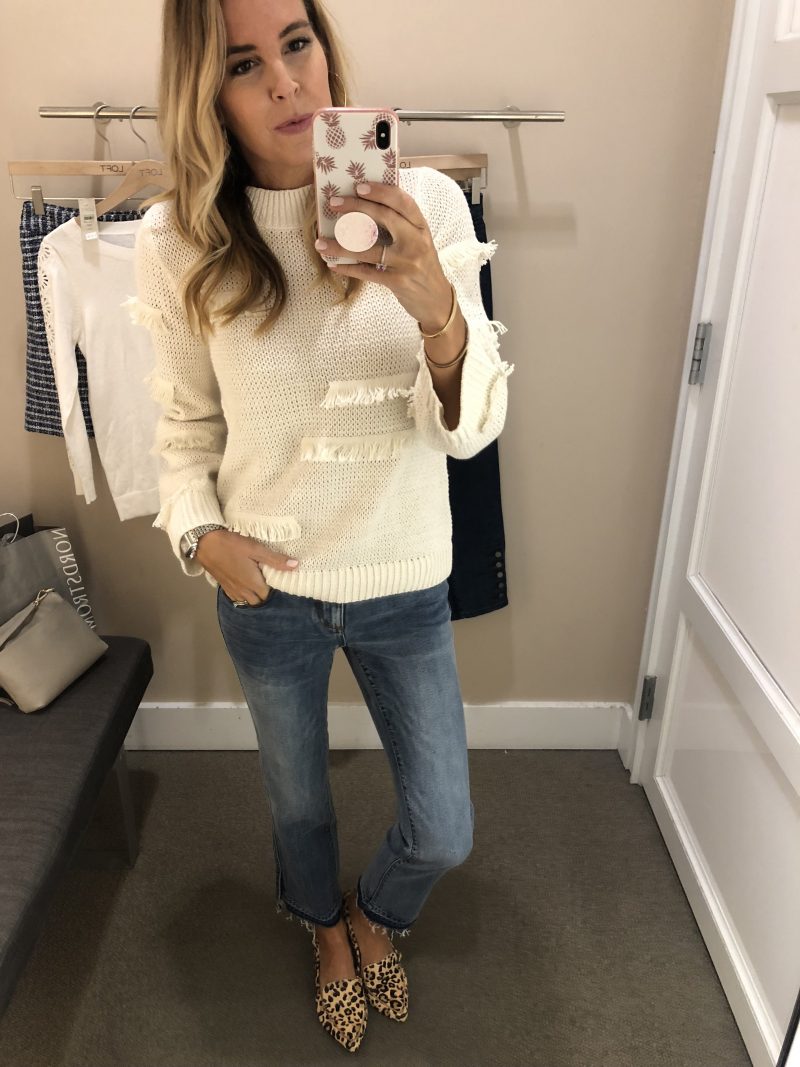 When I was in Loft I tried on this sweater with these jeans and loved it. It has a really nice profile. I was waiting for the 40% off so I will now order it in an XS. The jeans are really cute, too, and such a steal right now.
FALL STYLE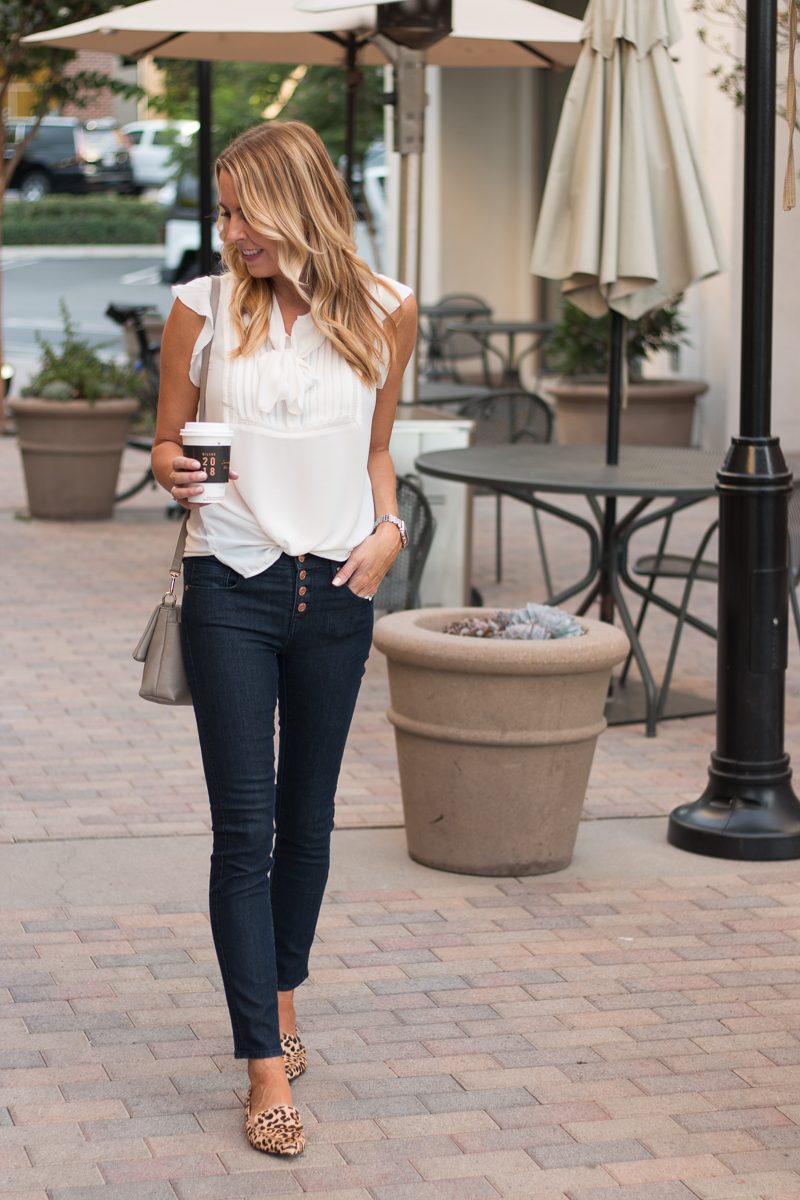 To see more of this look you can check out my denim under $40 post.  The jeans and top are 40% off right now. I've, no joke, worn this cute blouse three days this past week. It looks so cute with a blazer, too.
TOUCH OF GLAM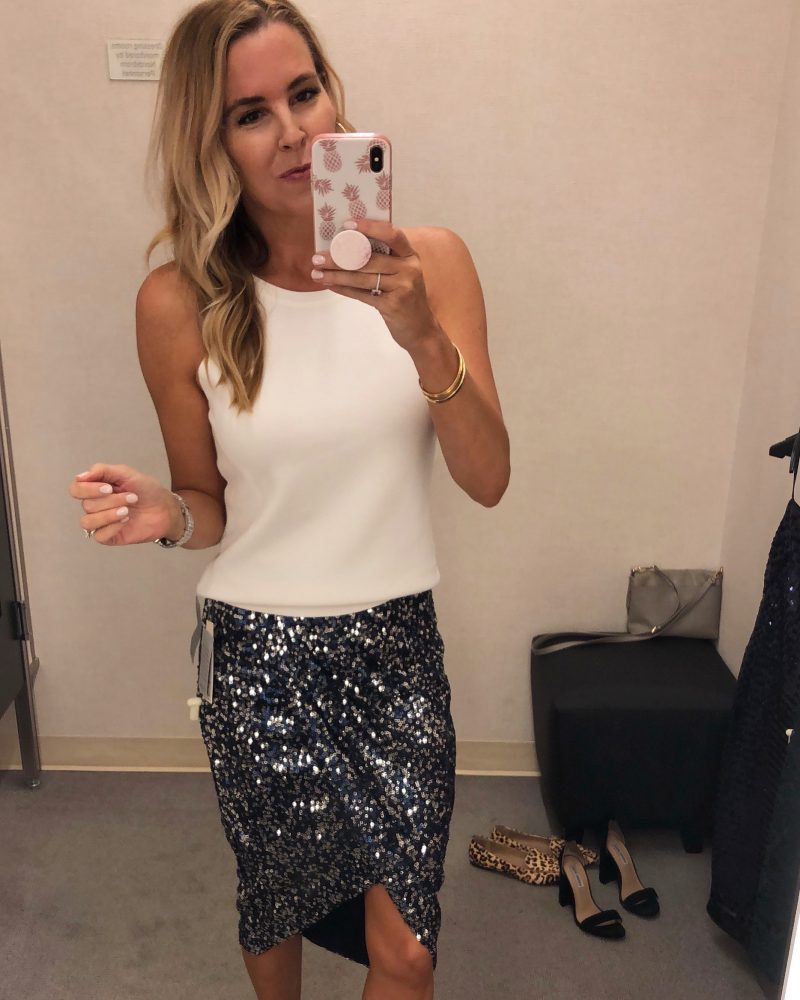 The holidays are just around the corner. Can you believe it? So crazy. I'll be sharing some glam looks with you soon but couldn't wait to share this one. When I tried it on it made me realize just how brilliant a skirt and top combination is. You can wear the top to other holiday functions with a pretty pair of pants or even denim. So versatile. The top is very well made and has a gorgeous gold zipper in the back. The skirt, my friends, is all kinds of awesome. So pretty and the navy is gorgeous for the holiay season.
This dress is also coming to the blog soon, too. I'm pretty much obsessed with it. It comes in five different colors, is a great price point for a holiday dress, and is so comfortable. You can go without a bra, too. The forest green is beautiful in person. I bought a size small.
ABERCROMBIE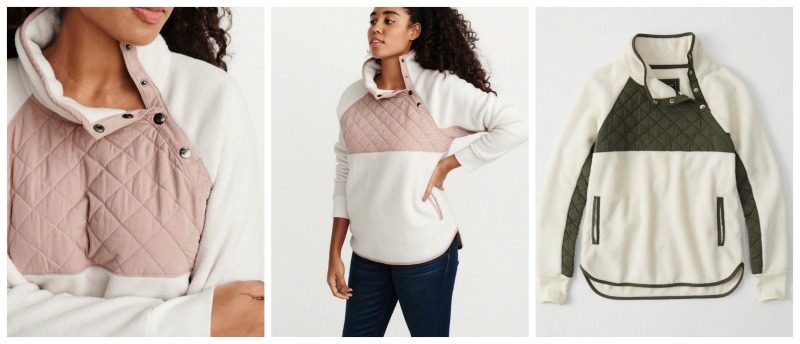 Everything is 40-60%. My favorite pullover is now only $40. 
J.CREW

Huge sale at J. Crew! 40% off your entire order. Wahoo!!! Great time to look for a holiday dress.
COCONUT GOODNESS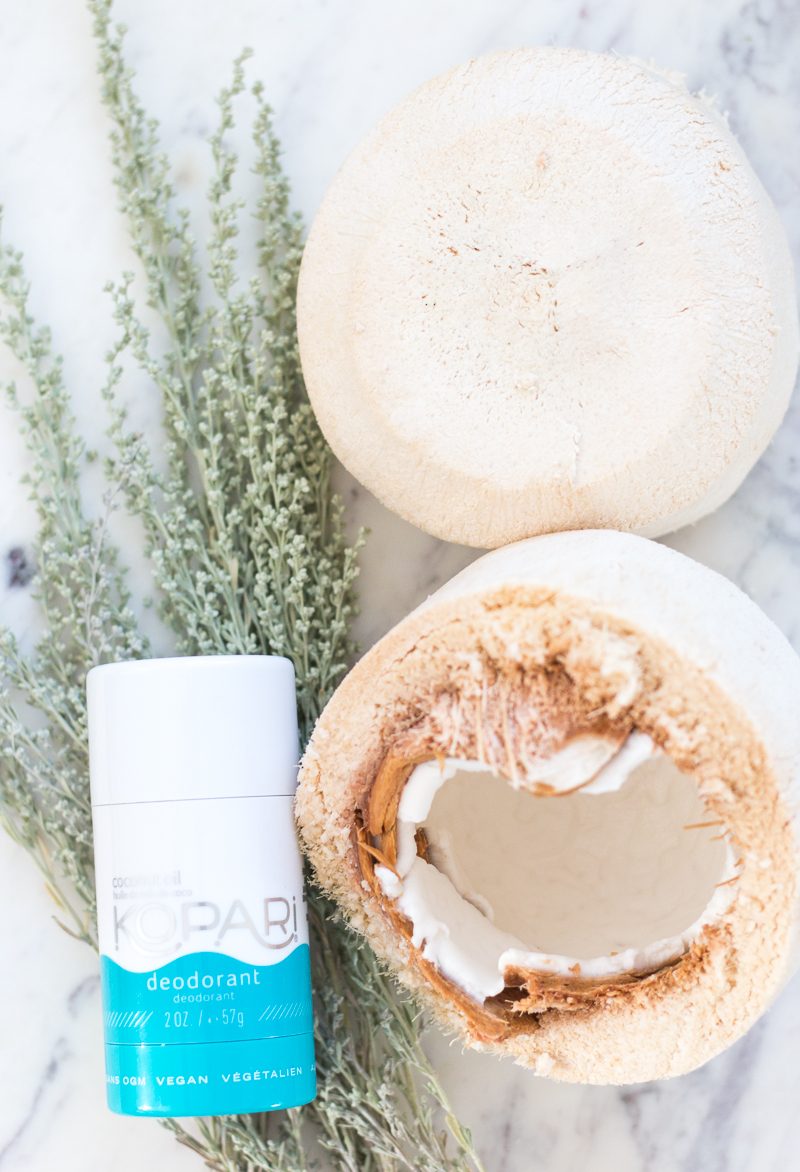 Still going strong with my Kopari Deodorant. Thanks for all of your feedback. Keep me posted if you try it.

FRIENDS & FAMILY
Don't forget that a couple of my favorite stores have their Friends & Family events happening right now. You can see all of my picks in this post but I rounded up a few pieces below.
SERENA & LILY

WORLD MARKET

We are off to a sporting event but I will pop back in later to update this post with even more sales. Make it a great weekend, my friends. xo