Good morning. I wish I could hug each and everyone of you who took a moment from your day to fill out the blog form. Over 500 forms so far! Don't forget to leave a comment on this post to be entered to win the Nordstrom gift card. Your thoughtful comments and sentiments literally brought me to tears yesterday. Thank you so much. Saturday can only mean one thing around here. Time to get our shop on. SO many fun things today so let's get to it.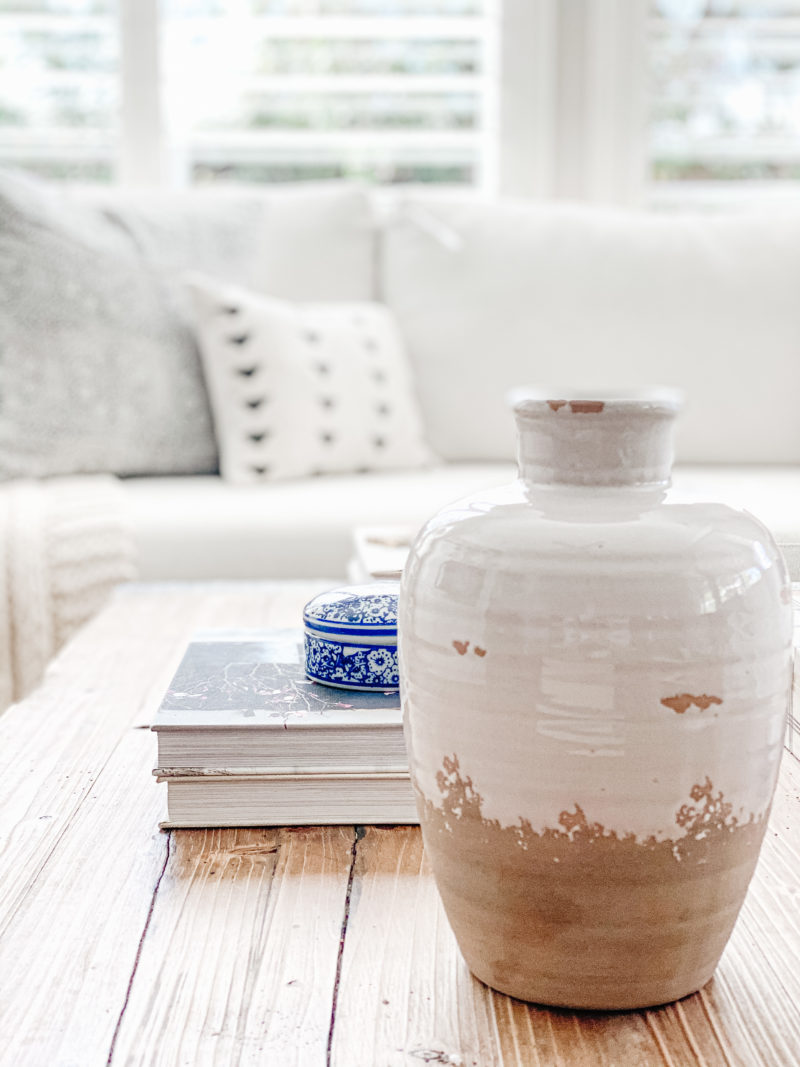 This jug arrived after being back ordered and I LOVE it. It looks so high end and is a great addition to our decor. I could see using this to style on shelves or a mantel, too. I love that it looks so good without anything in it. This is a good one, my friends.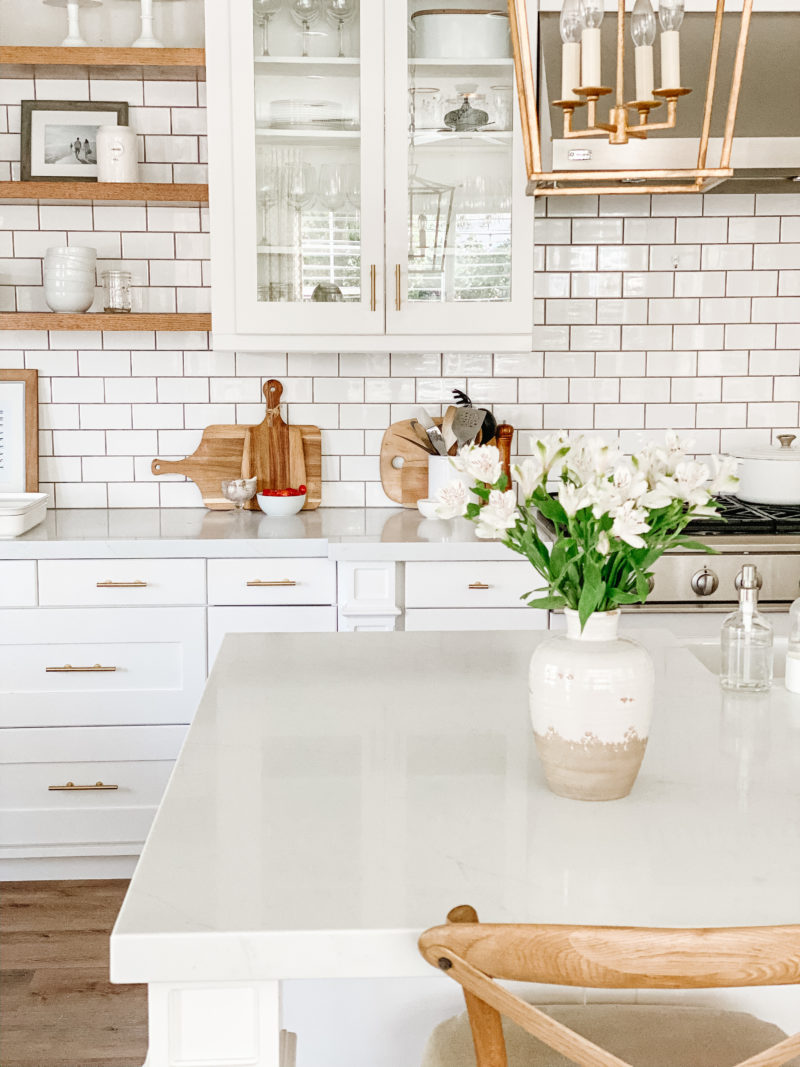 It also looks great with blooms. This vase reminds me so much of a McGee & Co. piece but it's under $40. Tt's really pretty and adds lovely texture to a space.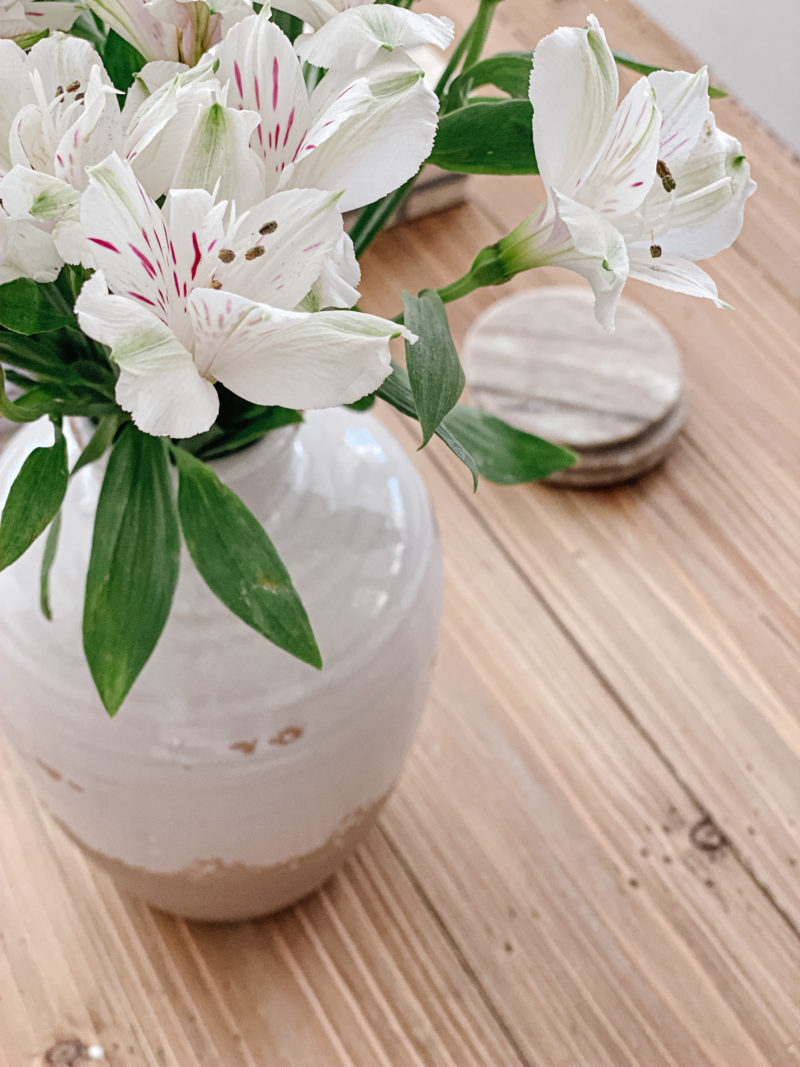 Here is a closer look. A great Amazon find and looks great with our without flowers.
AMAZON FASHION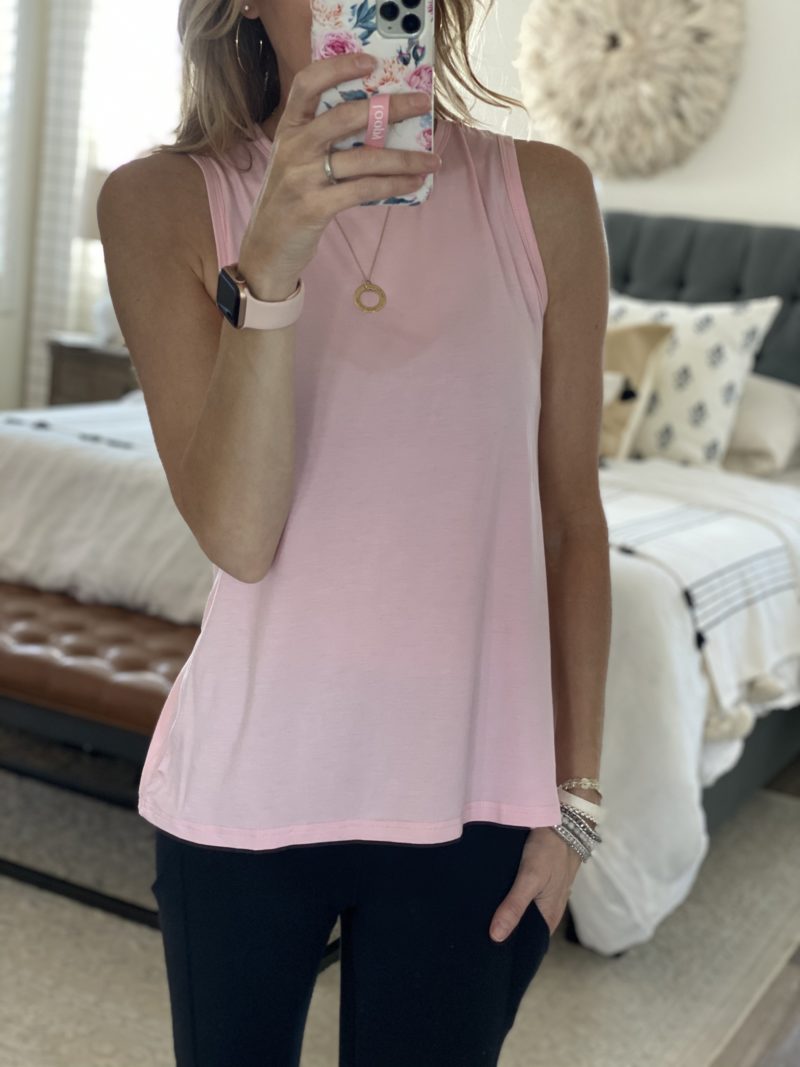 I've had these workout shirts for a while and have been thrilled with them. Even my husband commented on how much he likes them. The material is extremely soft and falls so nicely. Plus it's only $17.
Fit: True to size (wearing a small)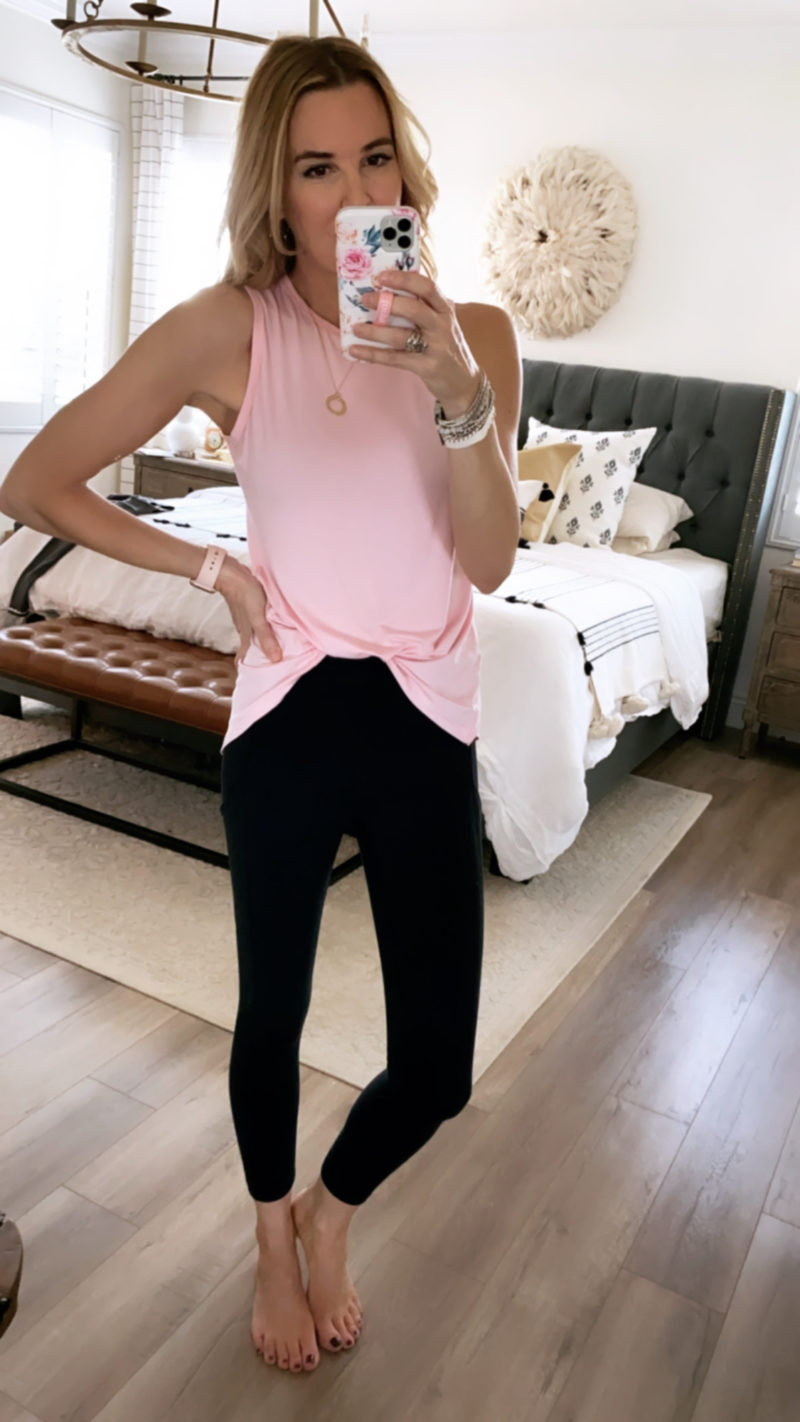 I like it tucked in just a bit, too. These are still my all time favorite leggings. I have a couple of pairs and wear them every time I workout. I guess I am a creature of habit. When I like something, I stick with it. These are Zella and wash and dry beautifully. I just haven't found Amazon leggings that work well for me. The pretty purple pudding color is beautiful.
THE BEST LEGGINGS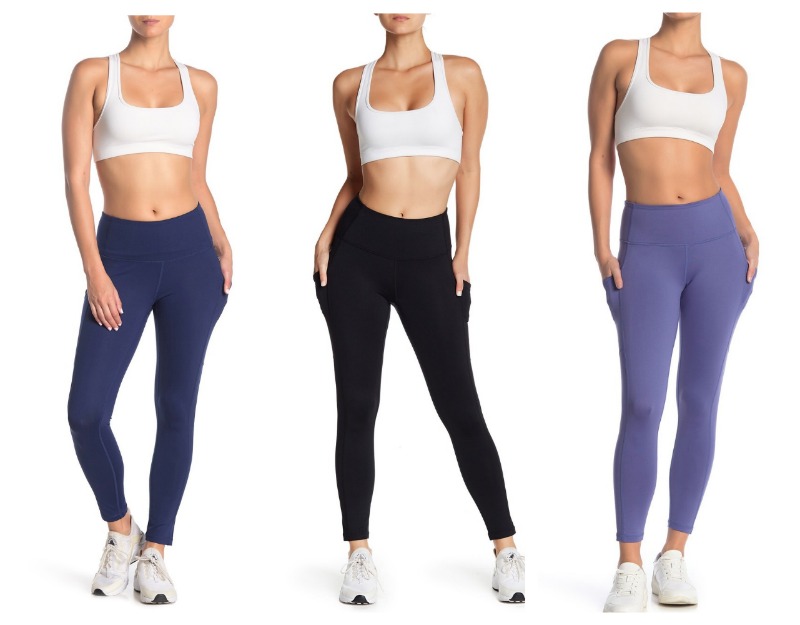 I did some digging and found them here for under $30. Girls, that's a fantastic price. They run true to size. I'm stocking up.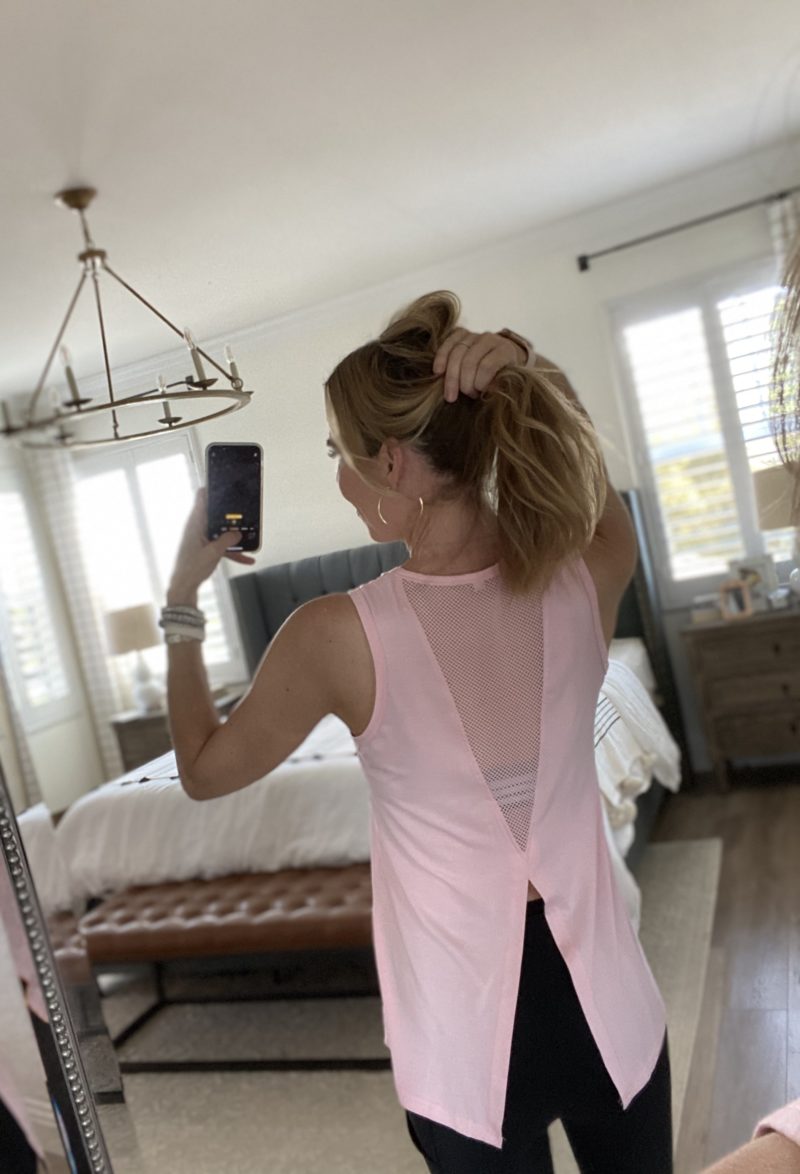 How cute is the back on this top? It's even cuter in person. You can wear it down like this or tie it in a knot in the back. Both are cute.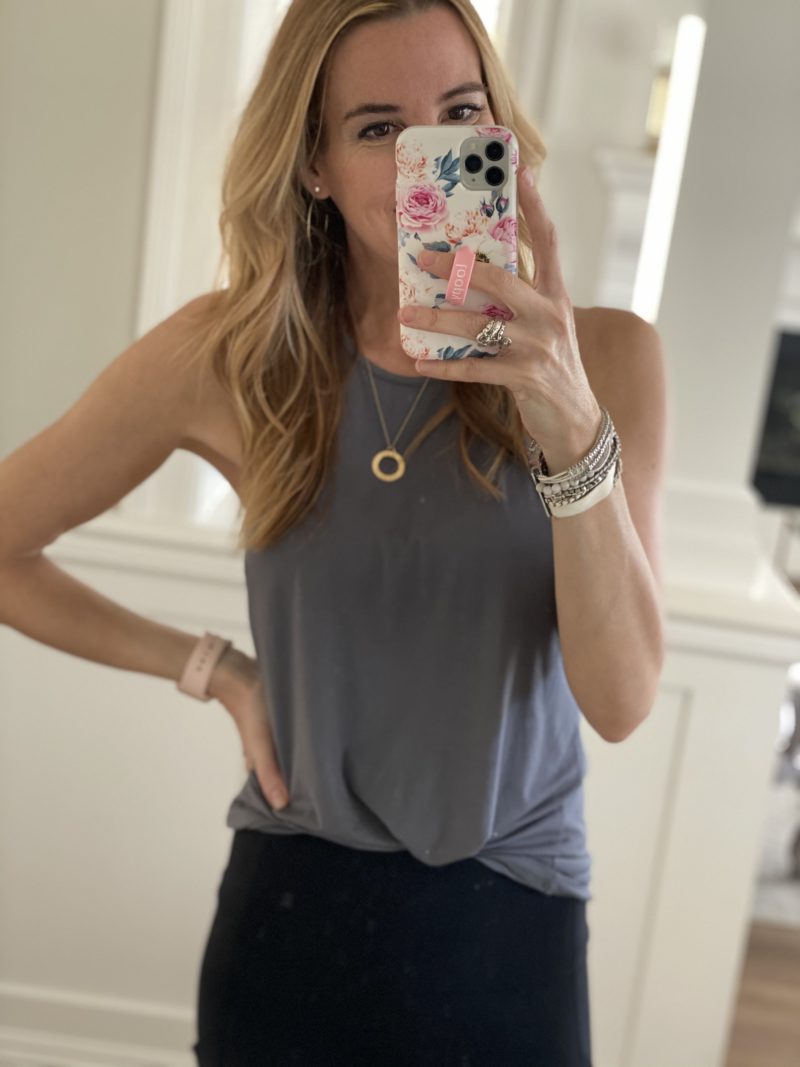 Another great workout top. I gravitate towards the higher neckline especially because many of my workouts are outside and my chest doesn't need any more sun damage. This has the same super soft fabric and drapes beautifully.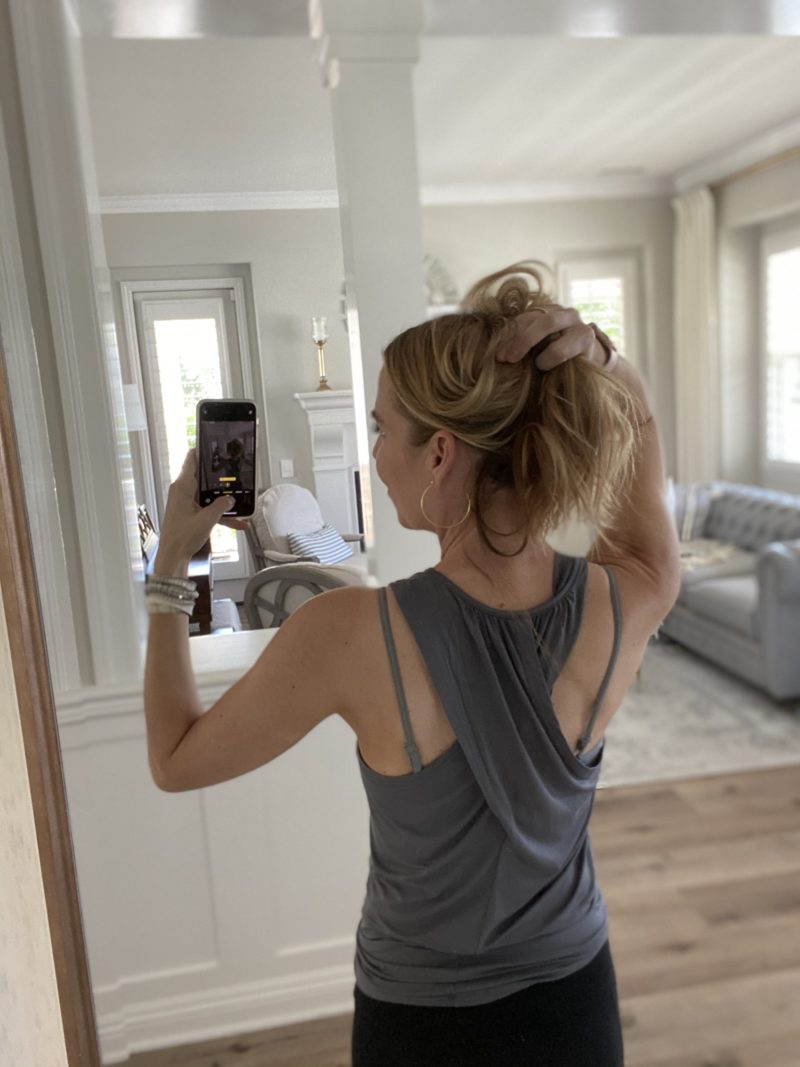 And that back! So fun. I love how feminine and pretty it is. This sports bra works so well under this one, too.
SNEAK PEEK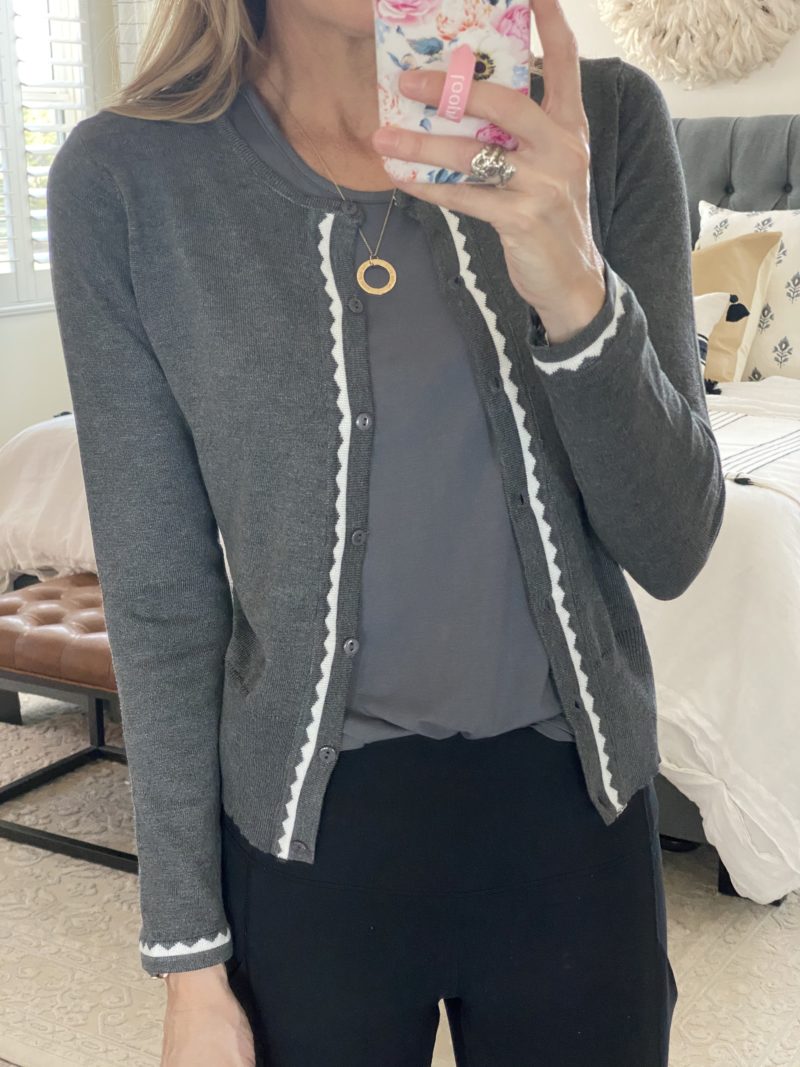 Please ignore the fact that I threw this cardigan on over workout wear. I am planning to style this and share soon but I thought I would give you a sneak peek. It's another Amazon score and I am really happy with it. It looks like something from Loft or Nordstrom. Nice weight and and very sweet. I will wear this with my white jeans as well as my black pencil pants. It comes in other colors.
Fit: I am wearing a size small. Very tailored fit. If you want more play in it I would size up.
DARLING JUMPSUIT
I love a good jumpsuit. This one is a fun basic to add to your wardrobe. I wasn't sure about it when I opened it, but much cuter on than "on the hanger." The pockets are an added bonus and I like the neckline isn't cut too low. Hard to see in the photo, but it has a drawstring waist.
Fit: True to size (wearing a small)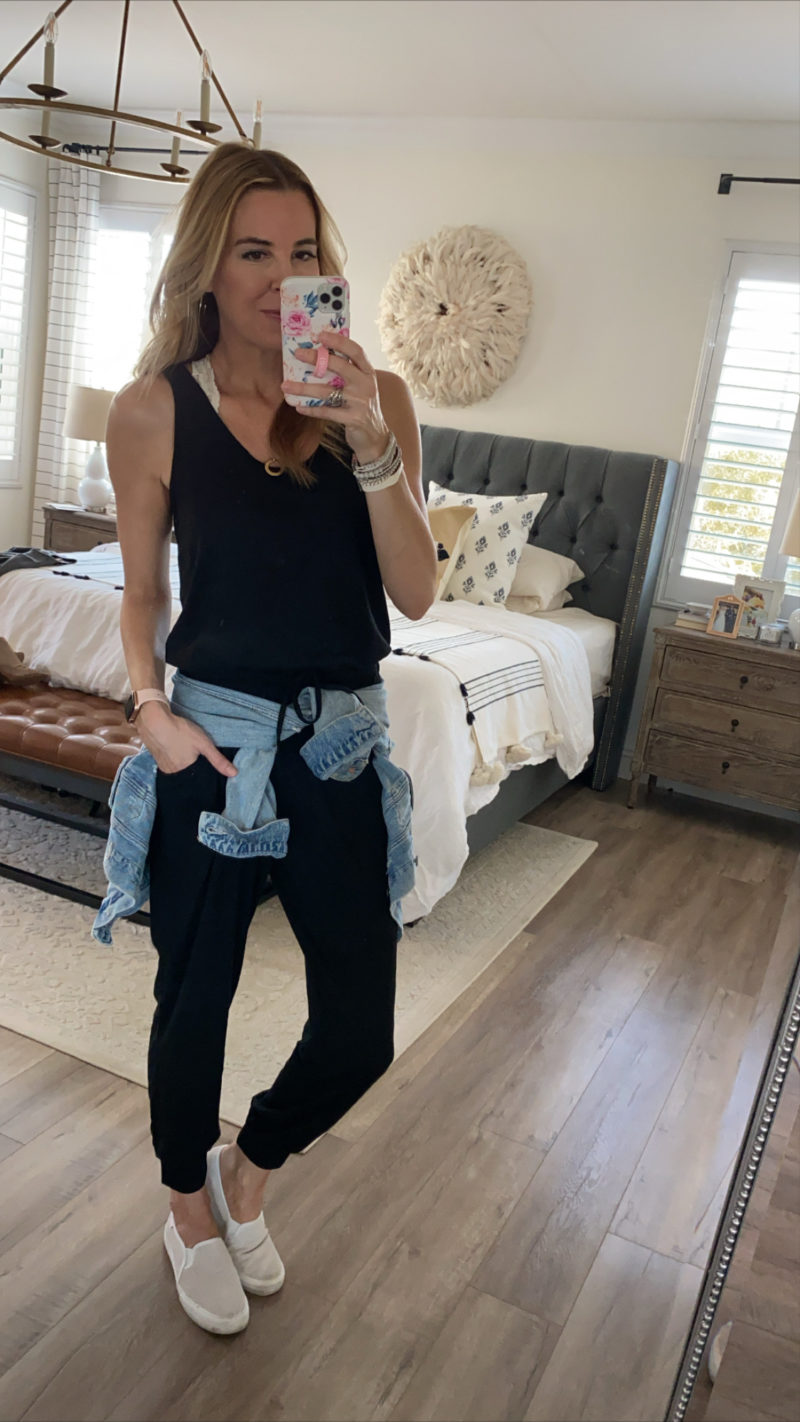 jumpsuit | denim jacket | sneakers | necklace | bralette
This jumpsuit is darling styled casually with a denim jacket and sneakers. You can definitely wear this jumpsuit with your usual bra but I paired it here with this lace bralette. I think it's cute to see the lace peeking out sometimes. Ladies, the bralette is 40% off right now and only $12!!!! What?!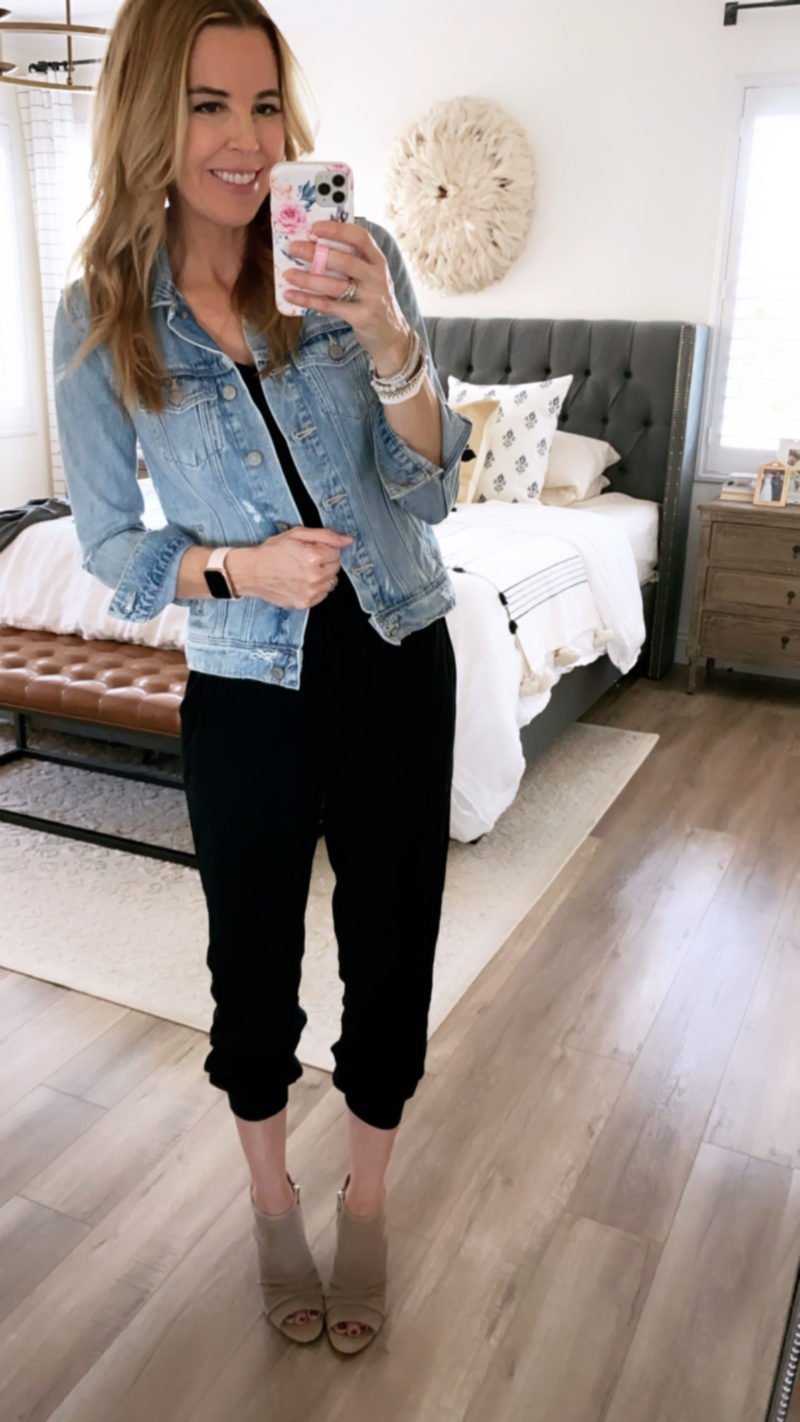 Also fun for a casual date night with a pair of heeled booties. I give this Amazon buy a thumbs up for sure.
SPOTTED THIS WEEK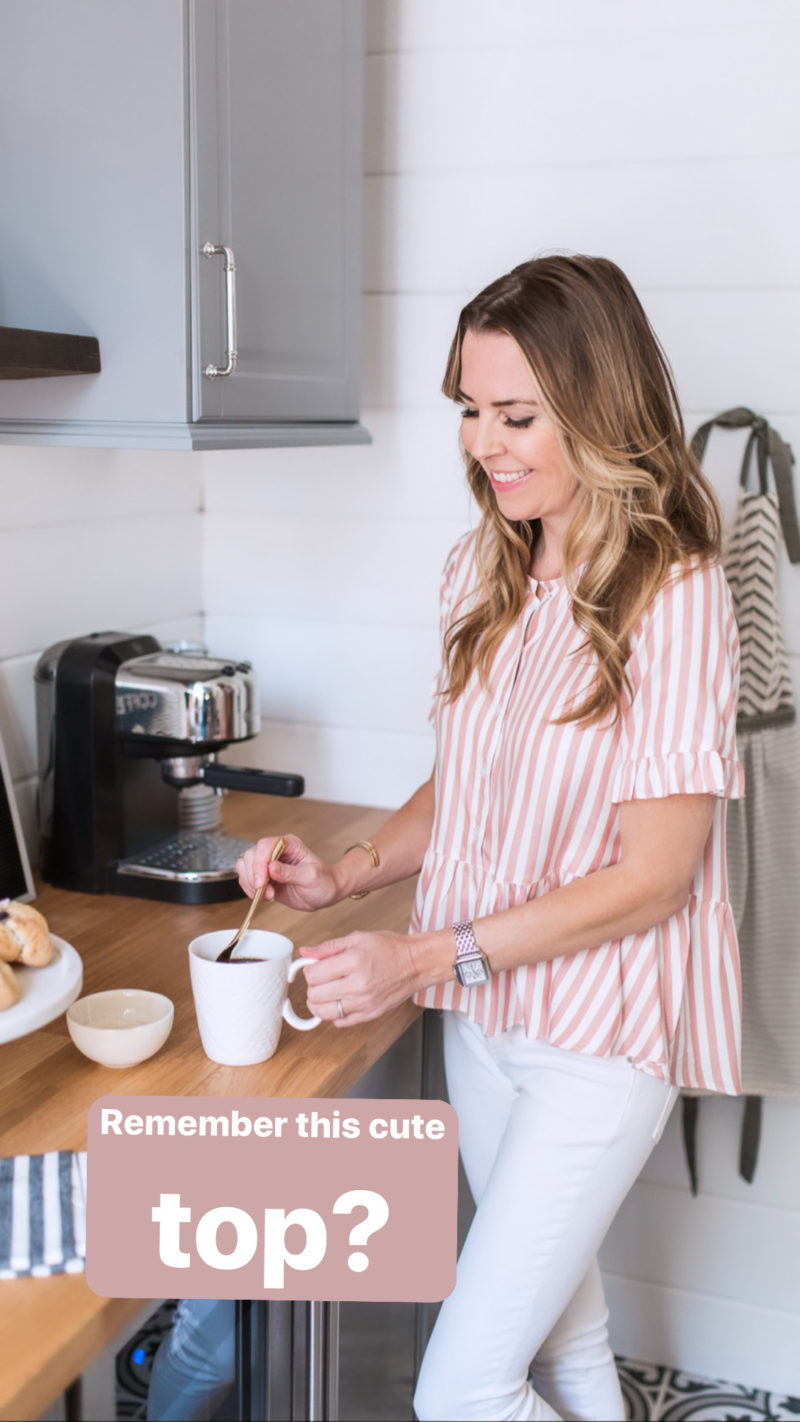 Do you remember this cute striped top? I adore this top and always get so many compliments on it. Well I found it in gray and for an amazing price. This is a good one, girls.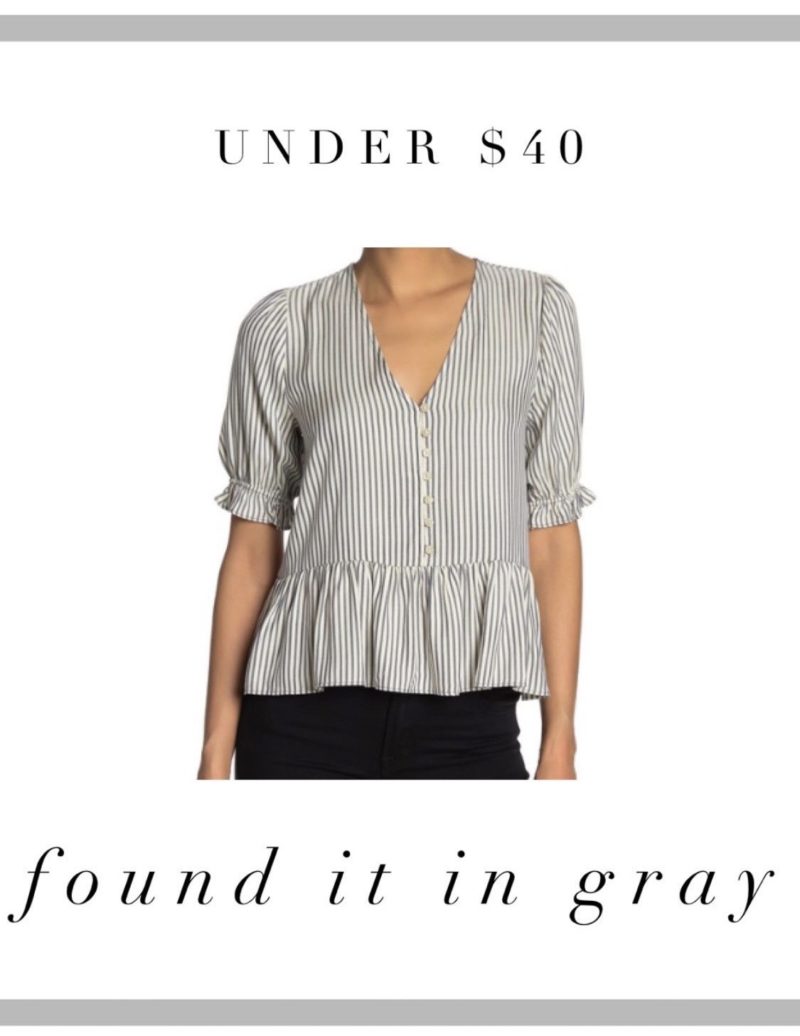 Just so darn cute. I can't believe it's under $40. Sizes will go quickly.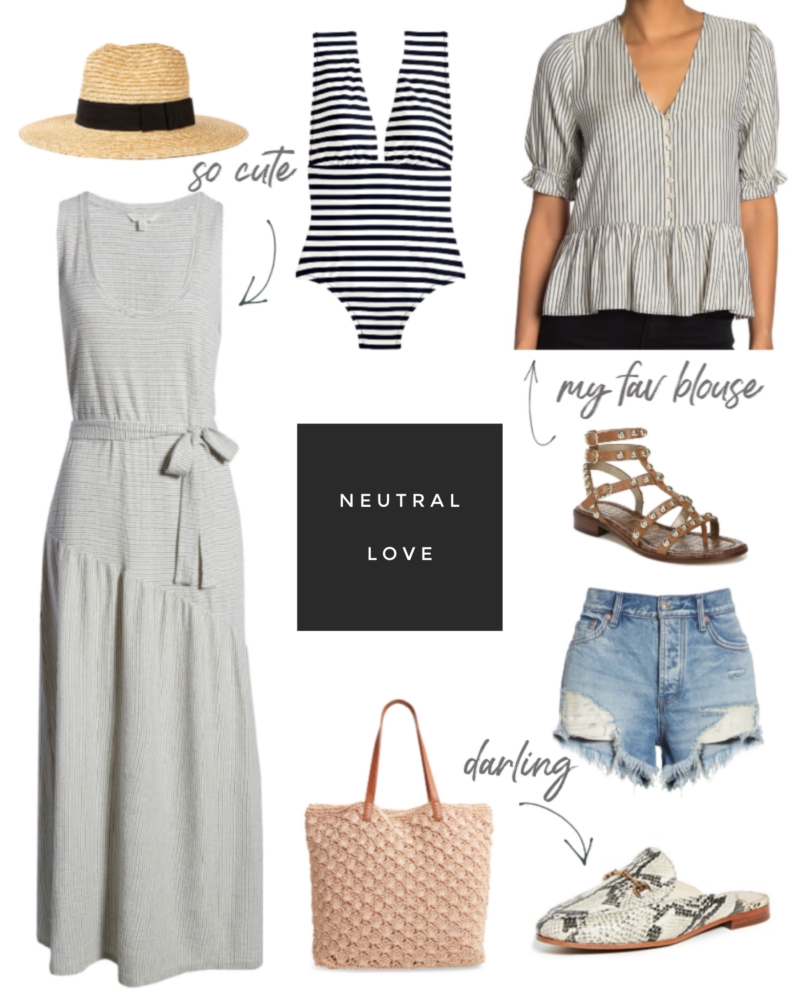 LOFT FINDS
Such cute tops right now. These have me dreaming of summer.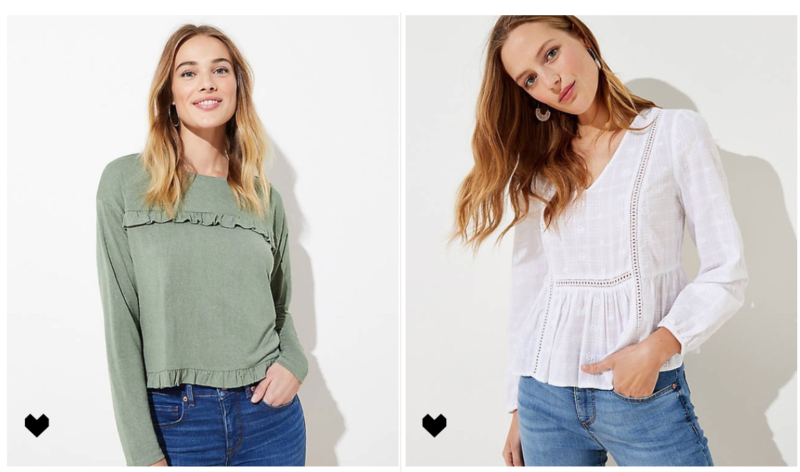 MIX N' MATCH CASUAL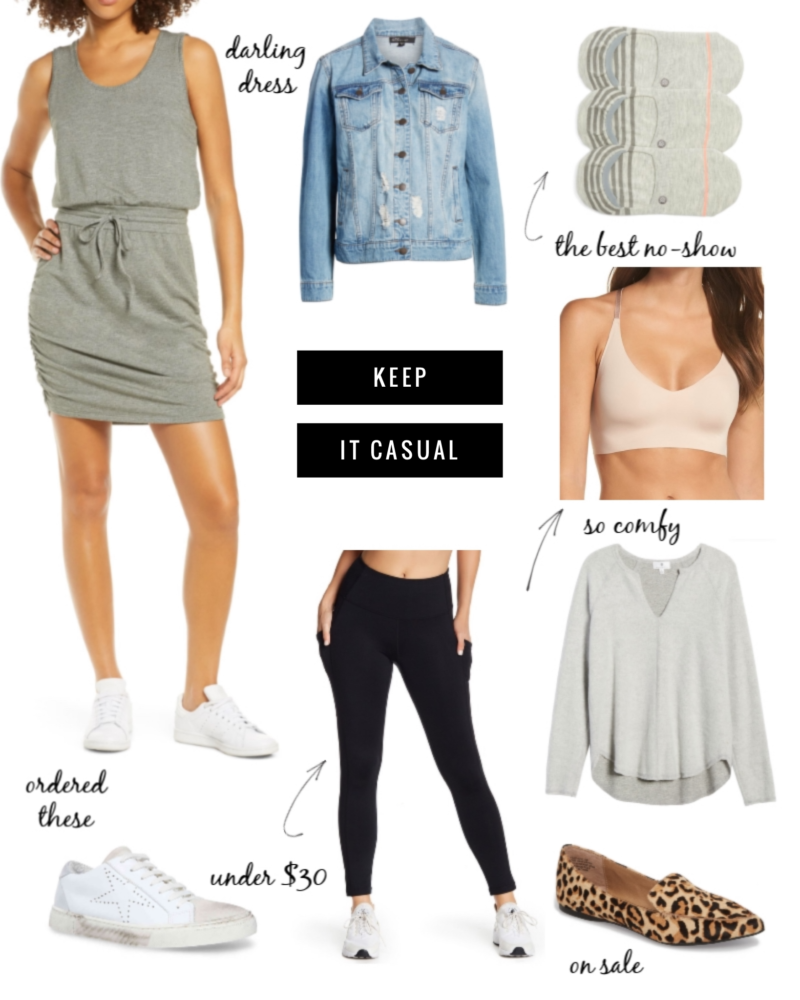 I'm all about keeping it casual lately and these are great mix n' match pieces. So many great sales right now, too.
The leopard flats are a must-have in my book. I wear them ALL THE TIME. No joke. They look great with everything and are so comfy. One of my readers said she wants to buy another pair in case hers wear out. I get that. You can't beat the under $60 pricetag for these.
FURNITURE SALE
World Market is having a 30% off sale right now so it's a great time to purchase furniture if you are on the hunt. This desk is one of my favorite pieces from World Market.
Do you remember this space? I had forgotten about it since we've redone our upstairs. It was really nice to have this pop-up office for a summer. We LOVED this desk and highly recommend it. You can't beat the price right now.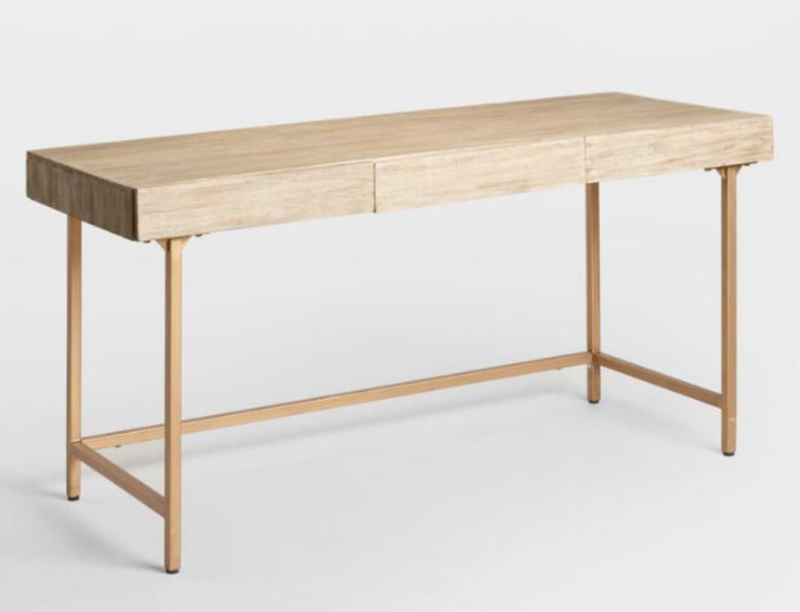 This is another desk that I think is just beautiful. Great price right now, too.
And that's a wrap. Wishing you a wonderful weekend. Don't forget to share you opinion about big blog changes here. Good luck with the time change, my friends. Never fun to lose an hour of sleep but we are so excited to have more daylight. See you back here on Monday.