Good morning. I hope you all had a wonderful Christmas celebration. Ours was certainly different but we savored the day and love the memories that were made. Goodness knows we ate enough. It always goes by much too quickly. We love to keep up the decor until New Years so we can just enjoy the sparkle a little bit longer. There are some great sales happening so I thought I would share a few with you.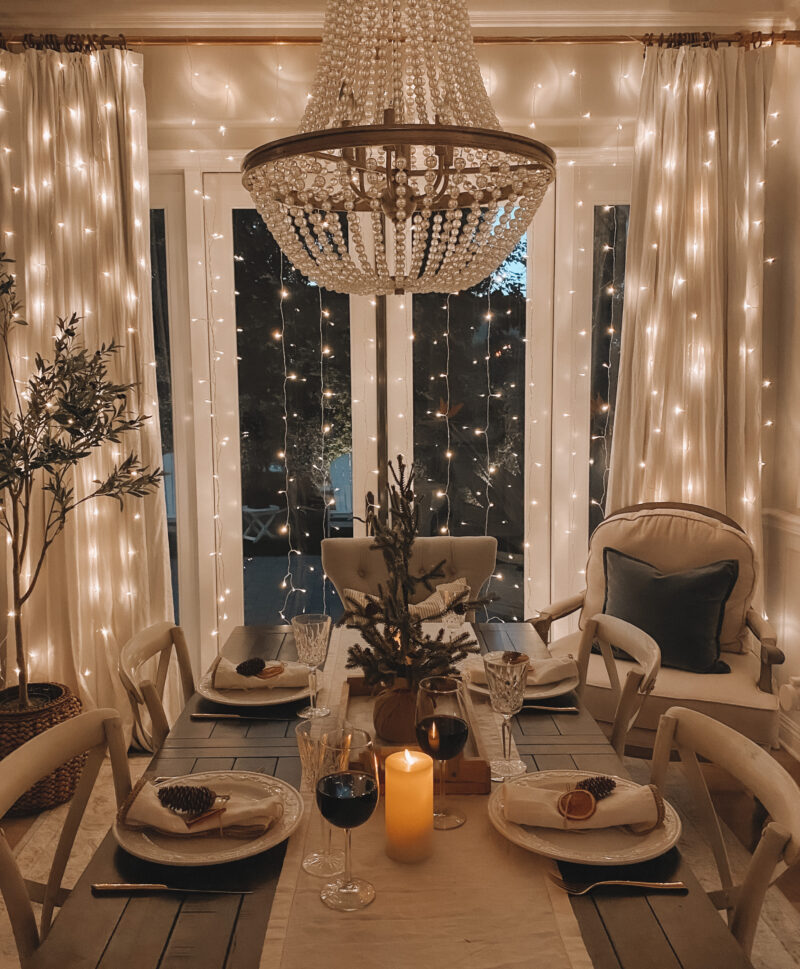 I shared our Christmas dining room on Instagram and had so many questions about these lights. This is just one $20 string! So much fun. I am head over heels for the magic they add to this room. We just put them up and plan to keep them up for New Year's Eve. With Prime, they will arrive in time. We just draped every couple of strand over the drapery rod. If you don't have a rod, I would use push pins every foot or so. Tip: Do not undo the vertical strands until you hang the horizontal strand. You will thank me later.
Equilibria 50% off Sale
This is huge. I've been so excited to share this with you. You know how much I appreciate the positive changes I have felt while taking Equilibria. My sleep has never been better and my anxiety level is like night and day. CBD is much like a vitamin in that consistency is huge. Taking it every day (preferably at the same time) is key to the success. A subscription allows you to never run out and maintain the much needed routine. Right now, the subscription price is 50% off for the first month. That's crazy. The awesome thing about a subscription is that you can adjust it or cancel it anytime but you will never run out because it gets delivered to your door once a month.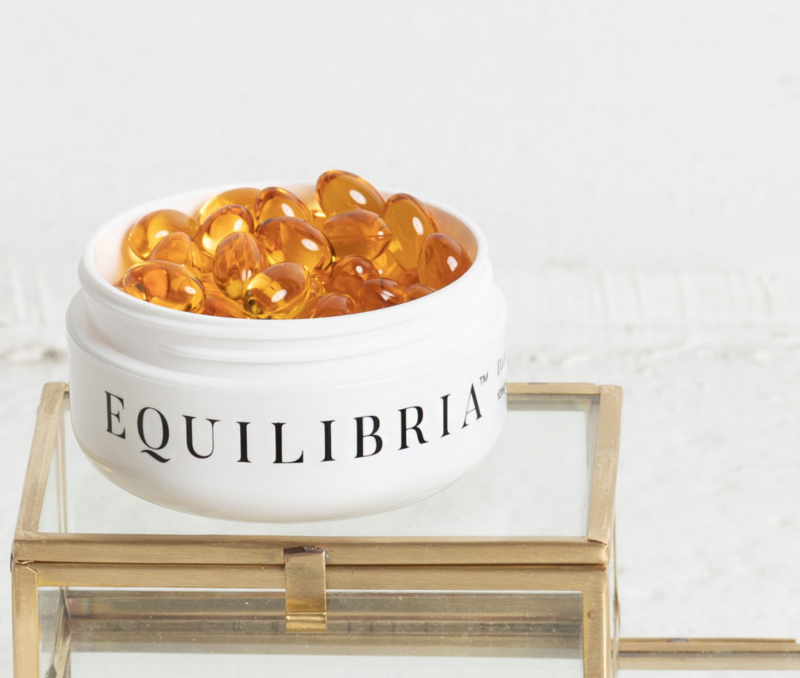 If you don't know where to start, the Balance Box is nice because it allows you to try the drops and the soft-gels. Both are the same, but the soft-gels are slow-release. I take one soft gel with food in the late morning and one with dinner. I answer a ton of questions in this post in case you would love to know more about it. If you sign up here you will automatically receive the 50% off. Plus you will be introduced to a dosage specialist which is very helpful. In fact, all of the ladies at Equilibria are there to help should you have questions or concerns. All I know is that this past year would have been much more difficult if it had not been for Equilibria.
CODE: athoughtfulplace50
FRONTGATE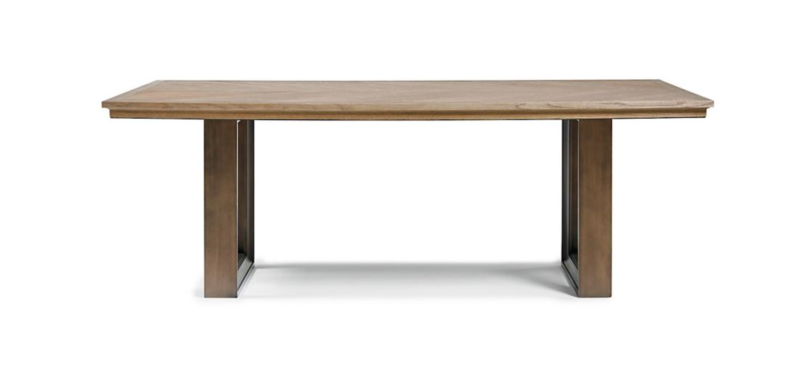 Frontgate is having a HUGE sale. This dining room table is usually $2400 but is now $560. So pretty. Love the darker legs with the lighter top.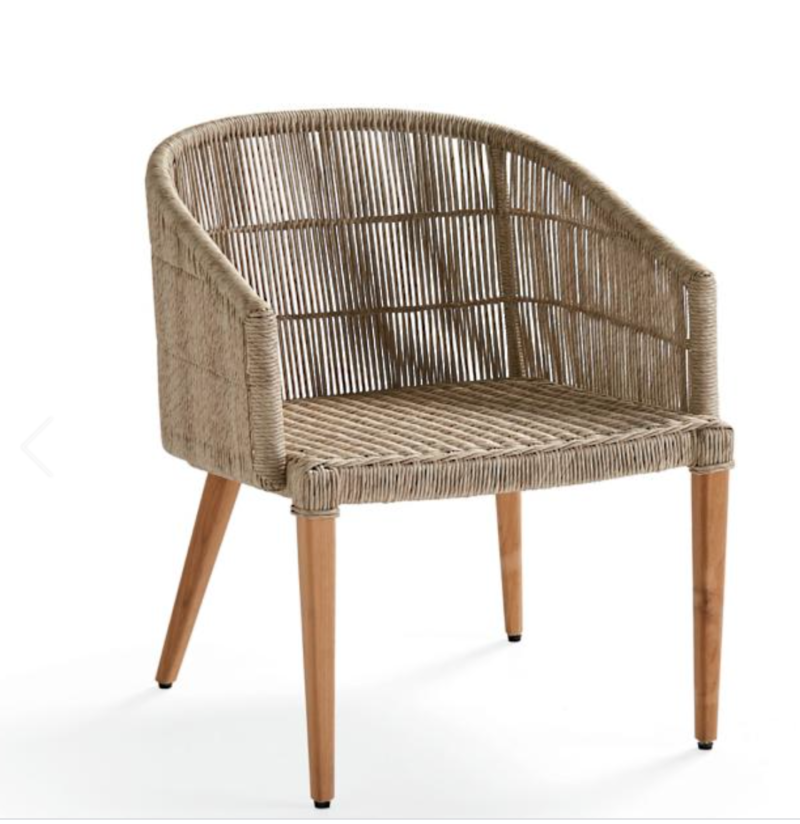 These outdoor chairs are so beautiful. They were over $600. You can snag them right now for $200.
Nordstrom Half Yearly Sale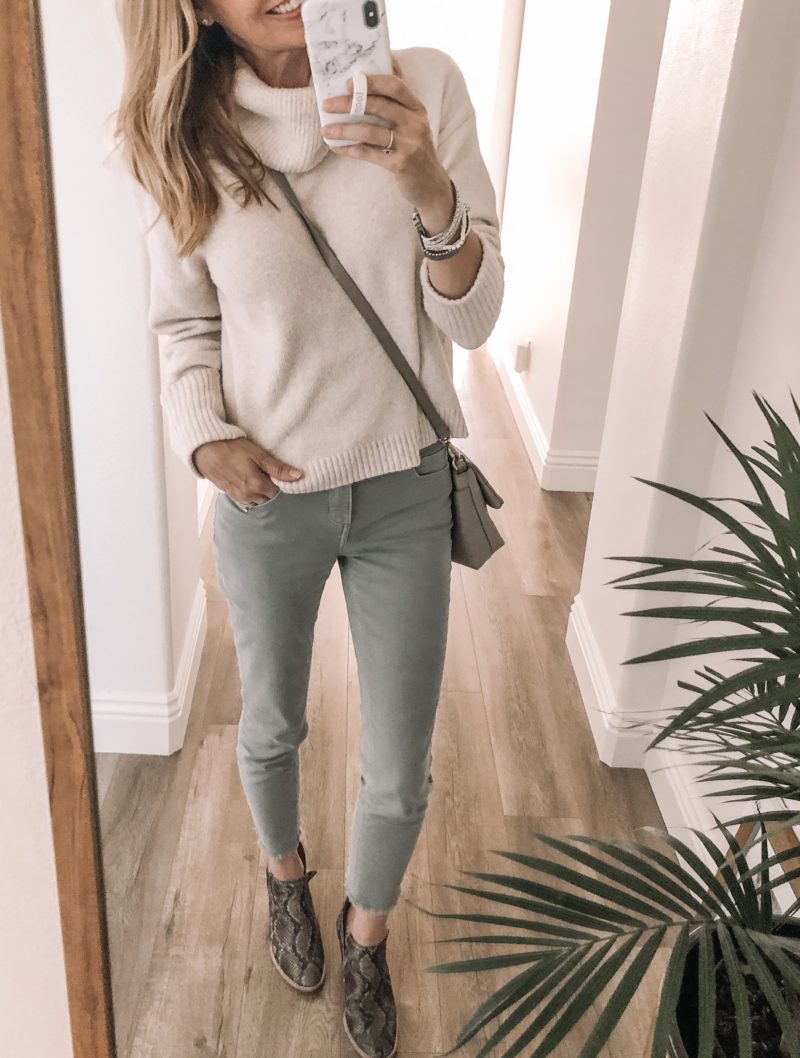 This adorable sweater is still in stock and 40% off. This is one of my favorites. It also comes in these colors.
These are similar to my booties and now 60% off.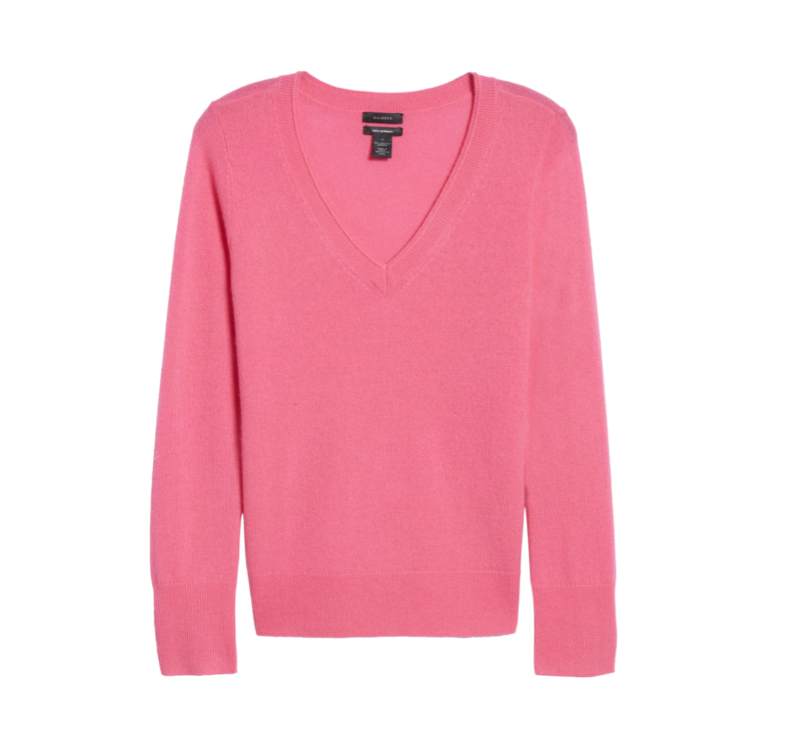 This beautiful cashmere sweater comes in many colors and is 50% off.
Loving this jacket and it comes in a soft gray, too. Now 50% off.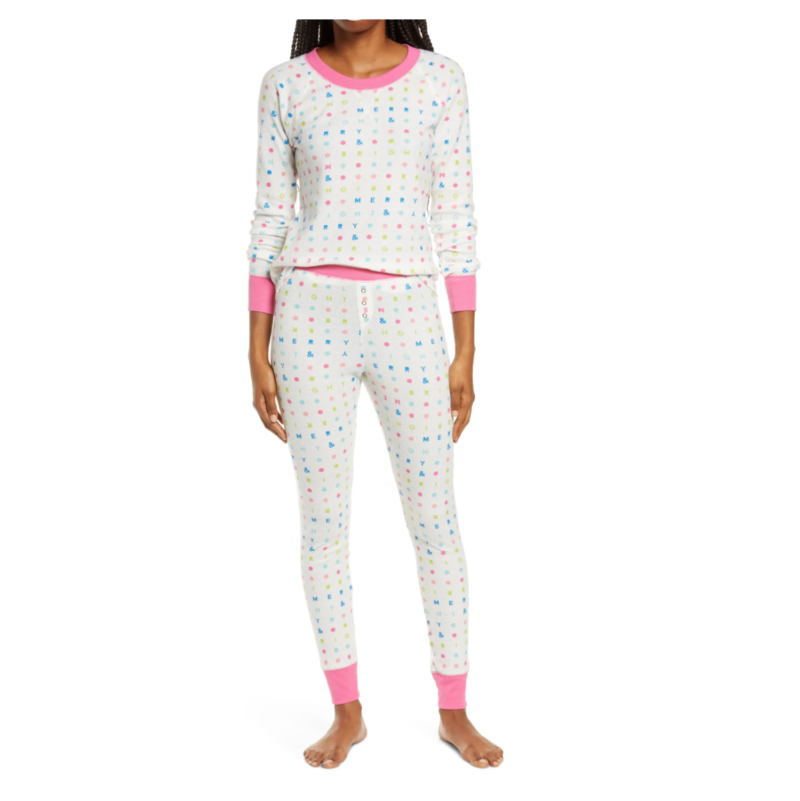 These darling jammies are 40% off and now under $30. So cute.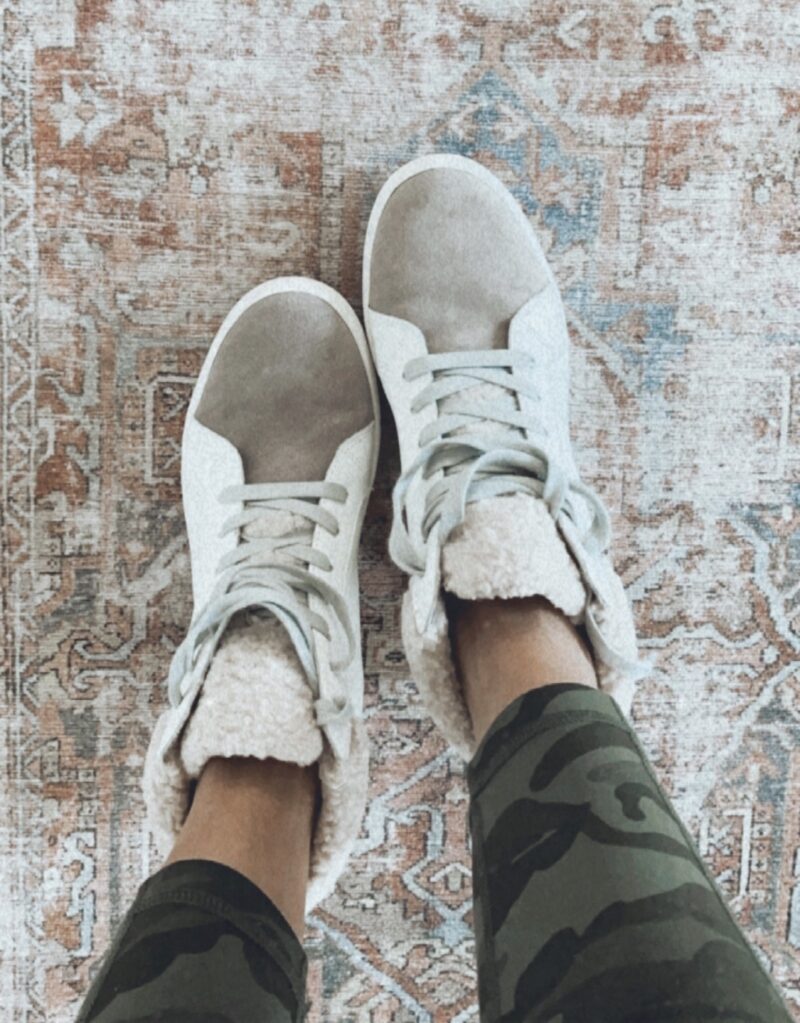 I wear these sneakers all the time. I often toss them on with leggings and a sherpa jacket.
J.CREW
J.Crew is having a MAJOR sale. When you use the code: BIGSALE you can get up to 70% off.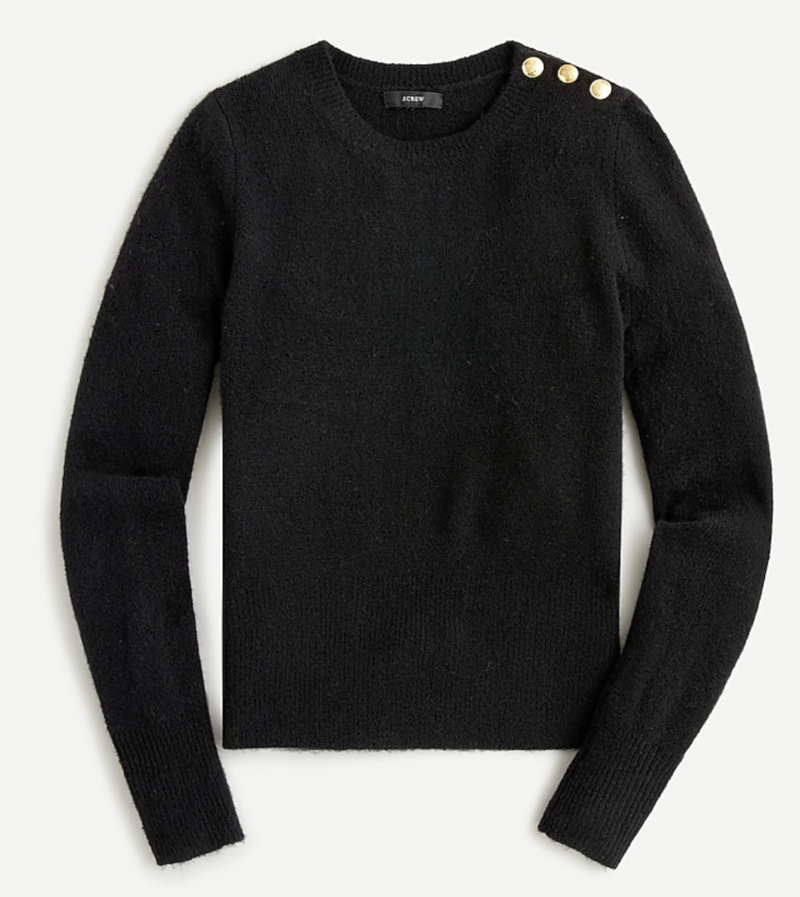 This is one of J. Crew's best sellers. It comes in a few different colors.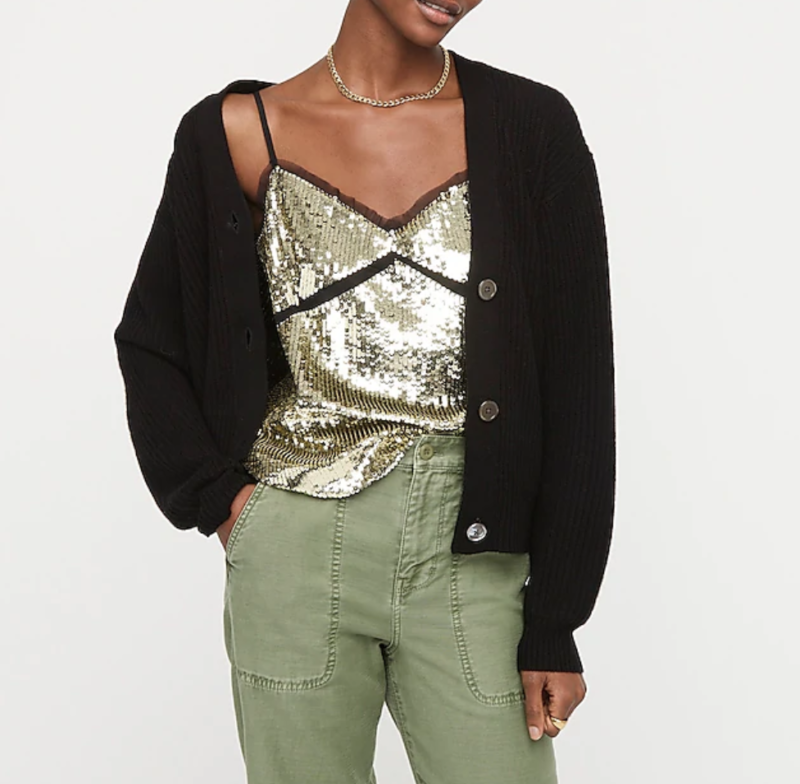 Such a pretty top for New Year's. You can dress this up or pair it with joggers for a fun night in.
The J.Crew sale is definitely worth checking out with 70% off.
ANTHRO
At Anthro, you can score an extra 40% off all of the sale items.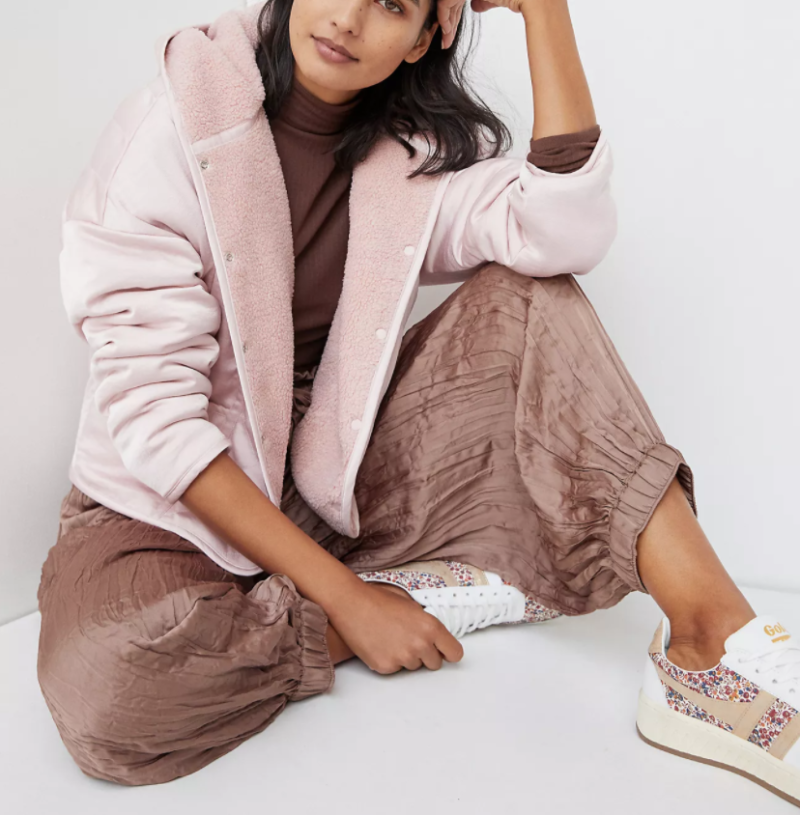 This pretty blush jacket is reversible and so much fun.
This pretty v-neck sweater comes in a few colors and is now $30 (from $78).
LOFT
Loft is also offering an extra 60% off already marked down deals. Worth a look around if you have some shopping you want to do.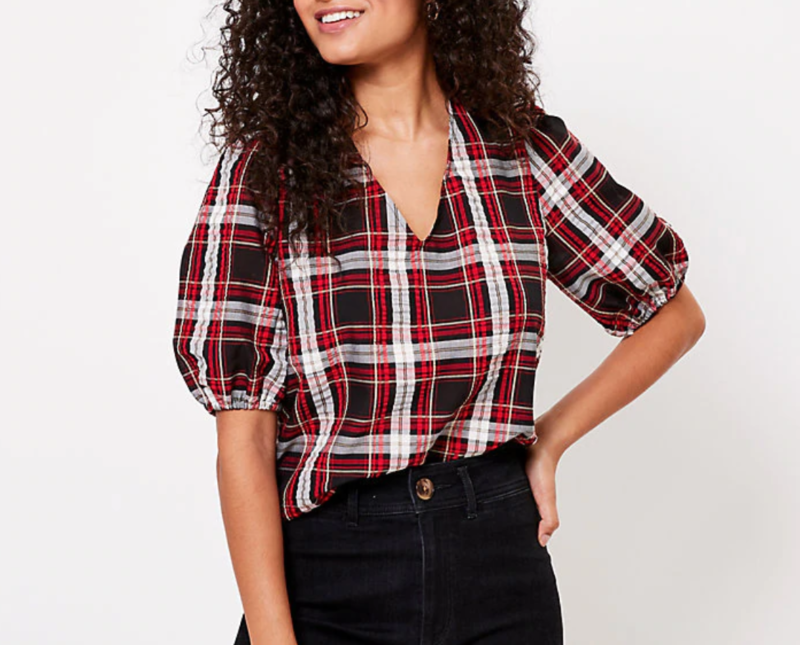 I may have to snag this to add to my holiday wardrobe. I love a classic plaid top and this is beautiful. Great sale price, too.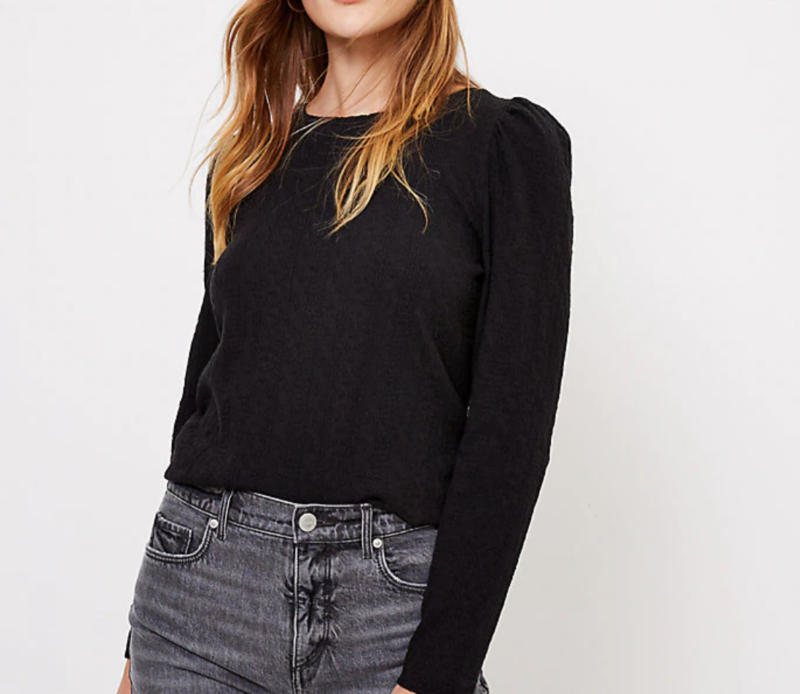 Give me all of the puff sleeve tops. They are so feminine and pretty. This one is an extra 60% off.
OUR PLACE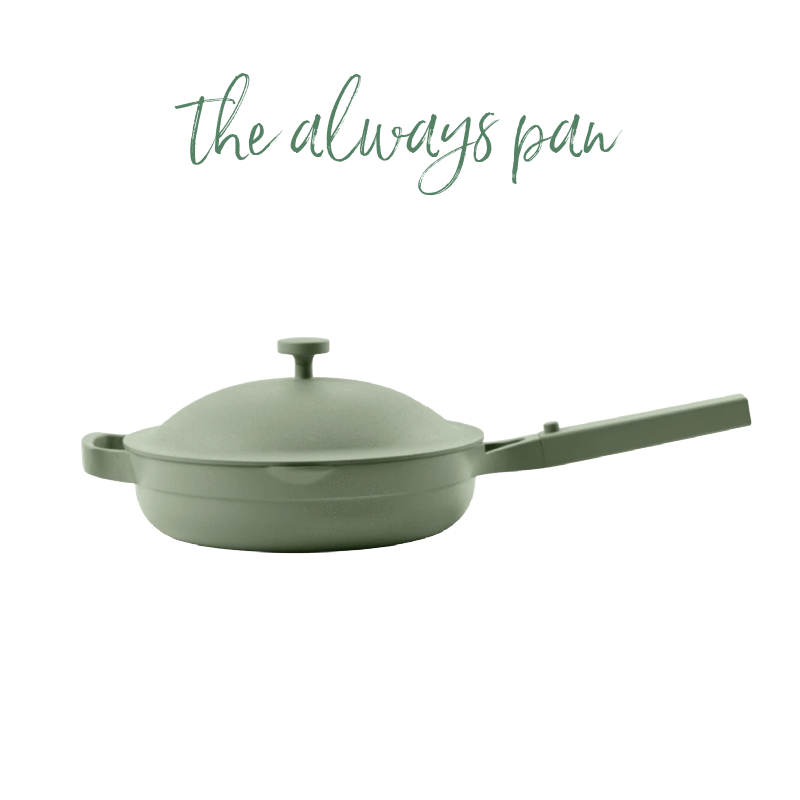 I just noticed the Always Pan is 20% off. We seriously adore this pan. Even my loves it for making an omelette. It really is an incredible piece to cook with. Use code: BYE2020
SERENA & LILY
The big winter tent sale is happening. I love all things Serena & Lily and this sale is always a great one.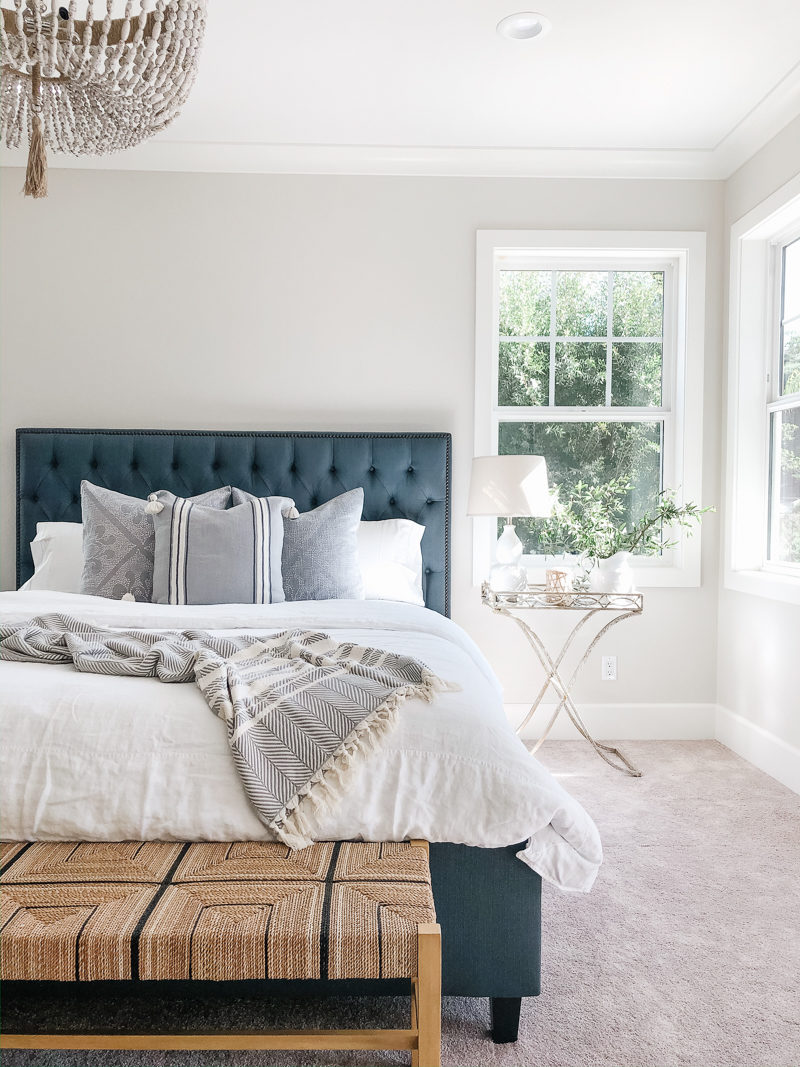 This pretty throw that I used in this bedroom (for a friend) is now on sale. It's a splurge but soft and beautiful. (more of this room here)
SO CLEVER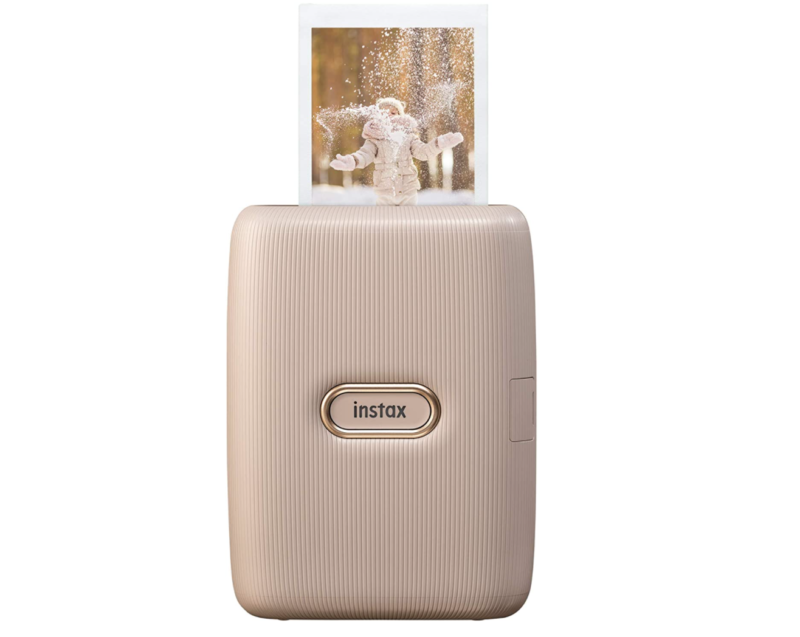 If you have a gift card or Christmas money to use, this printer is so cool. My daughter has an Instax camera but you when you snap a photo you just hope for the best. This allows you to print any photo from your phone. Umm. . .genius. Truly. I am excited because I was just lamenting about how we never print any photos. So fun to print out photos and string a garland for special events, too.
COMFY CLOTHES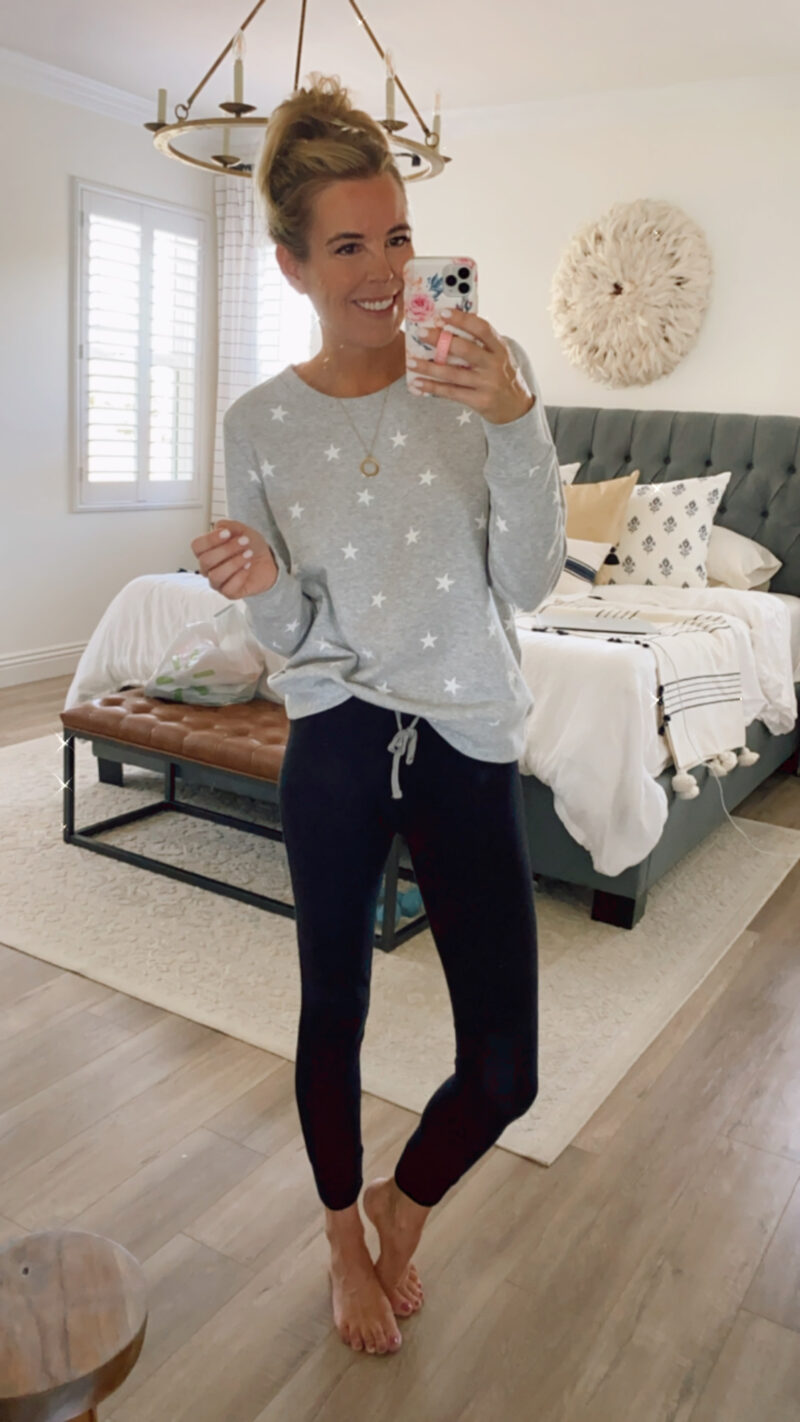 Still wearing this lounge set non-stop. I've had these lounge pants for years. They wash and dry beautifully. The sweatshirt is a fun Amazon find and super soft.
I will be lounging in this all day today. These are the Amazon leggings I love. They are like my camo ones. I wear an XS in them. The t-shirt is an oldie but goodie. The cardigan is now on sale and so cute. It reminds me of the expensive Madewell version. It arrives pretty wrinkled so just have your steamer ready. The slippers are really comfy and a steal.
Wishing you a very relaxing weekend. I hope you can sit back and just enjoy the family time. We don't plan to do very much which is sounding perfect right about now.