Good morning. Do you have any fun plans for this long weekend? My daughter and I are planning to log some baking and movie watching. Do you all recommend any movies (good for teens). I would love to hear your recommendations. And if you are up for a little shopping, here are some great Saturday finds.
COOKING UP A SALE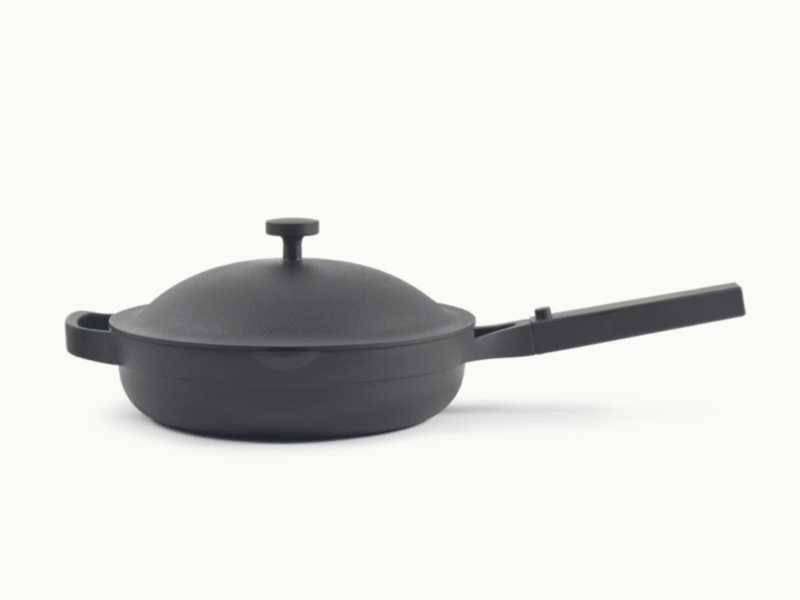 Our all time favorite pan is $30 off. This pan is AWESOME. We use it at least twice a day. Nothing sticks and it cleans like a dream. Also so easy to steam veggies in. It's a good one, girls.
FEMININE & FLIRTY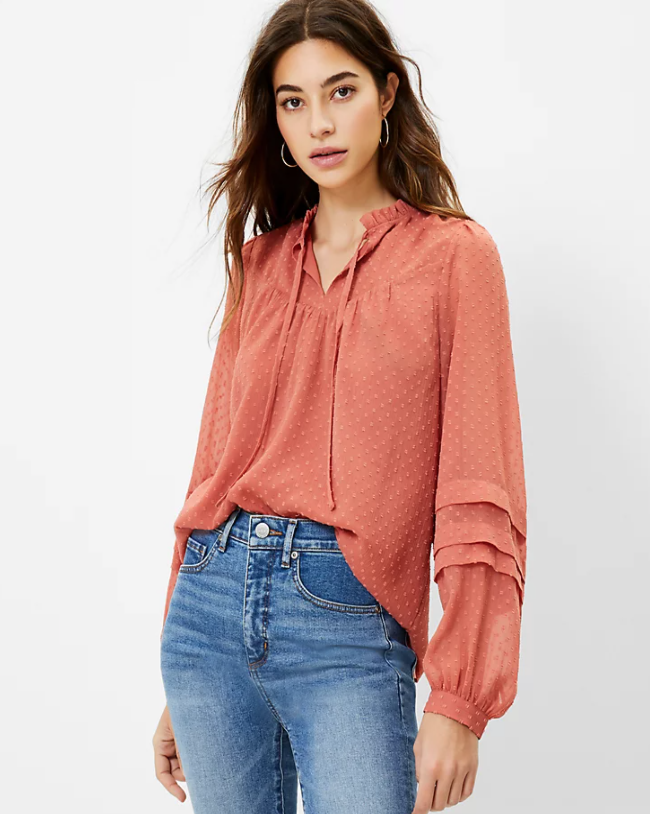 Love pretty blouses and this one is bringing all of the feminine details. It is currently 30% off.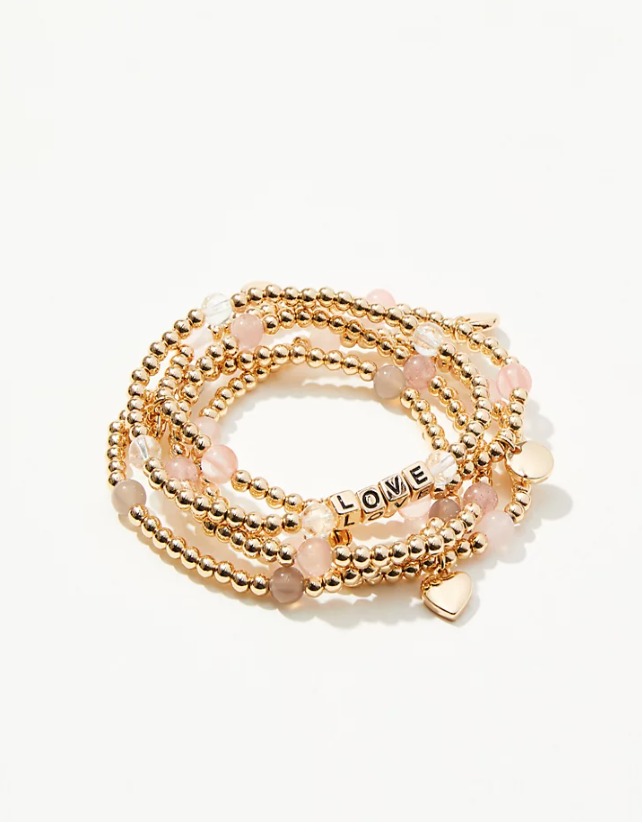 Such a cute set. This would be a fun gift idea and it's 40% off this weekend.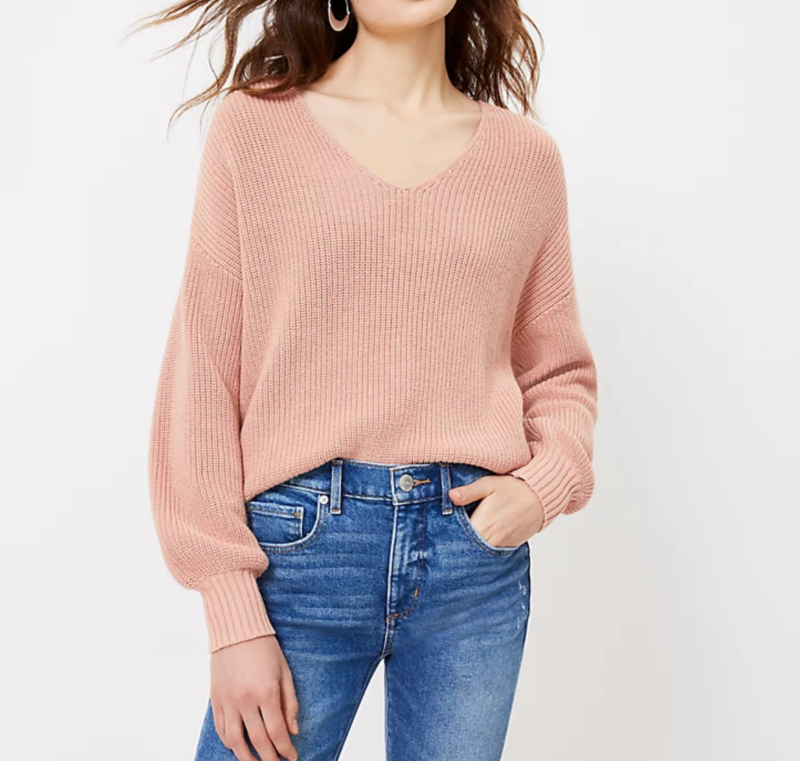 Oh I love this type of sweater. It comes in a handful of colors and is on sale.
This everyday sweater comes in five colors and is 30% off. LOVE this color.
ANTHRO SALE
Yes, to the Anthro sale section and this weekend it's an extra 50% off. That is when I perk up.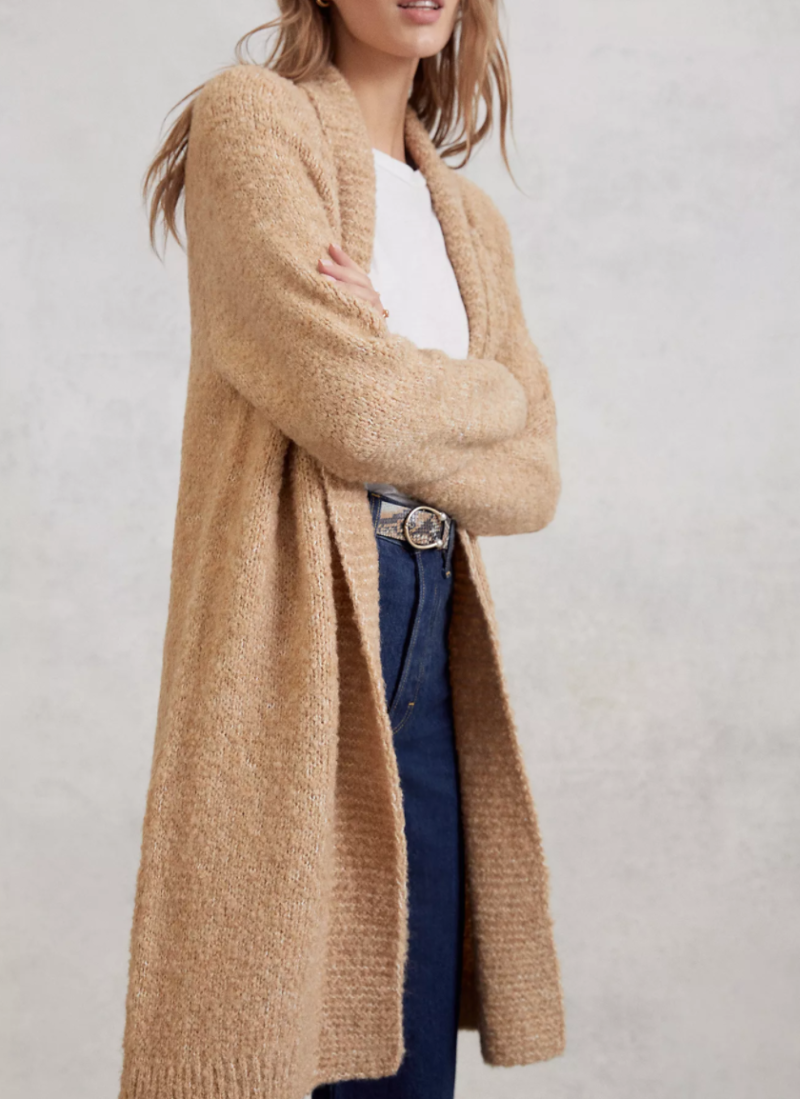 Nothing like a cozy cardigan. This was $148 and is now marked down to $50.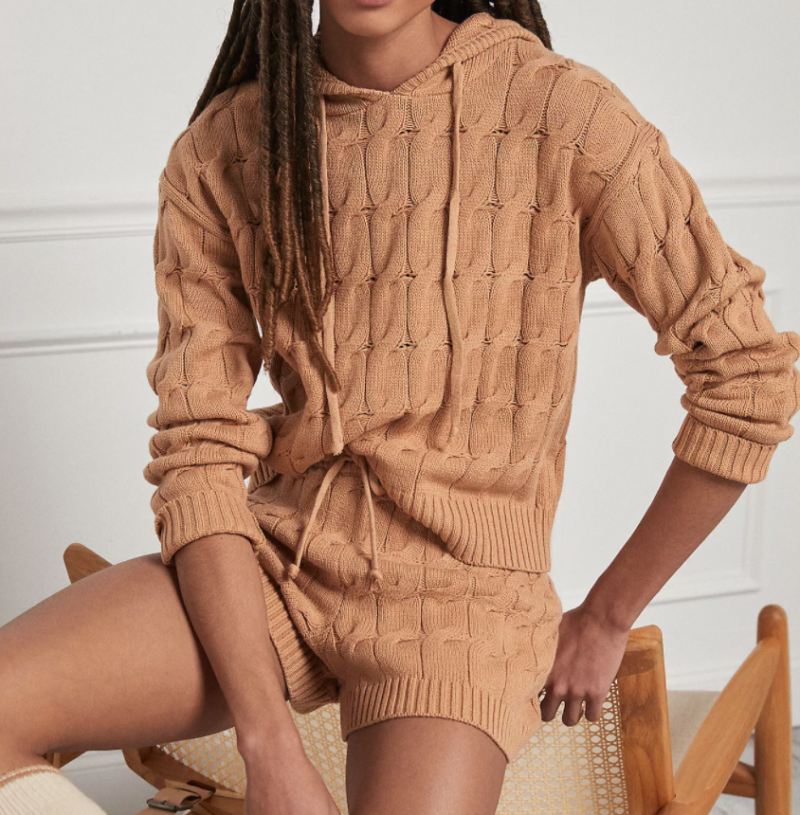 Does anyone have this set? I am so tempted to order it. It's adorable and with an extra 50% off it's such a great price.
Whoa. This mid century modern buffet is gorgeous. I can picture this styled in an office or swanky dining room.
BACK IN STOCK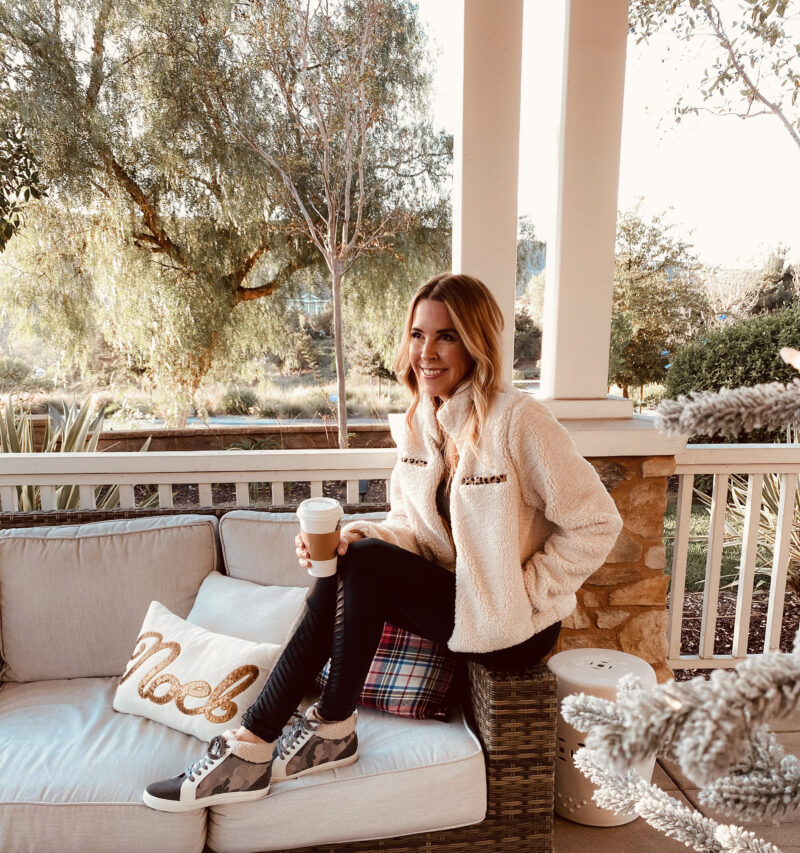 Do you remember this cozy jacket? I wear it all the time, even in the house with jammies. It's back in stock in this color. Sizes are going quickly but it's a good one, girls.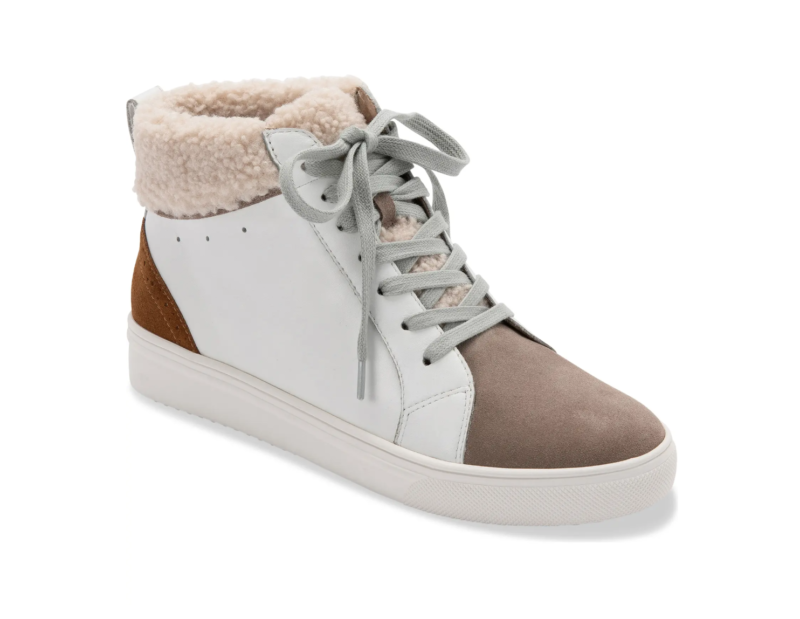 These cutie pie sneakers are waterproof and 40% off. I wear them with my leggings all the time. I actually have them in two colors. Big fan of these.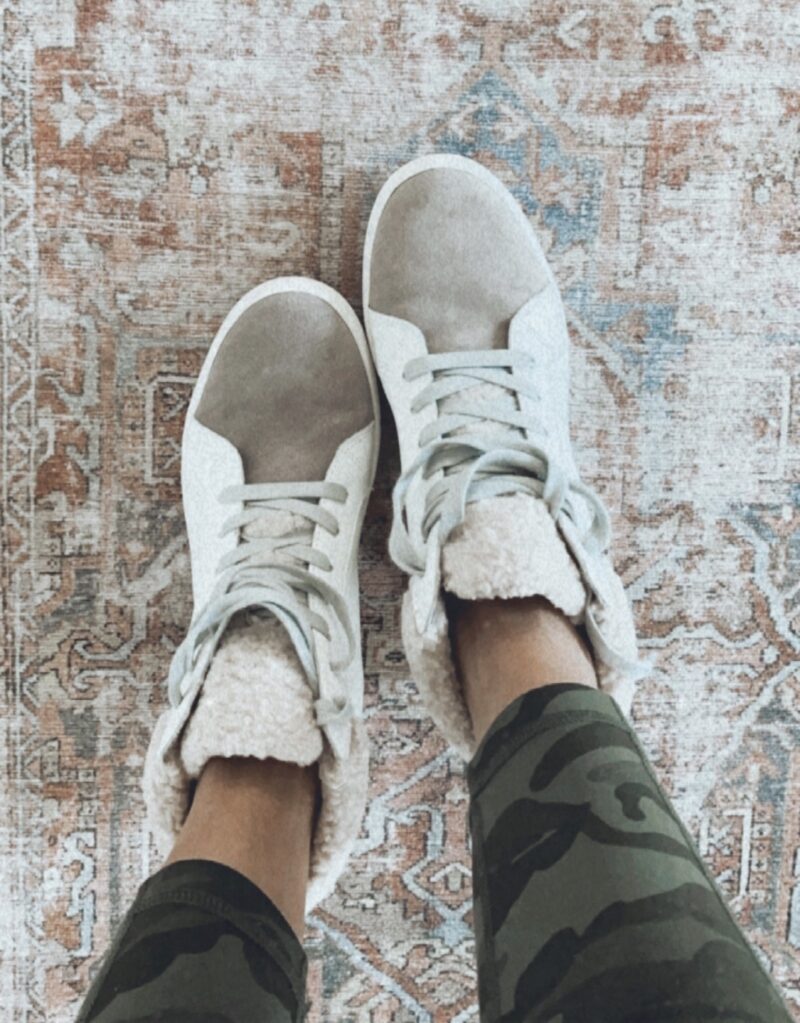 waterproof sneakers | camo leggings | rug
This rug is such a good one. The colors are beautiful. You can get 15% off this weekend with code: SPRING15.
AMAZON FIND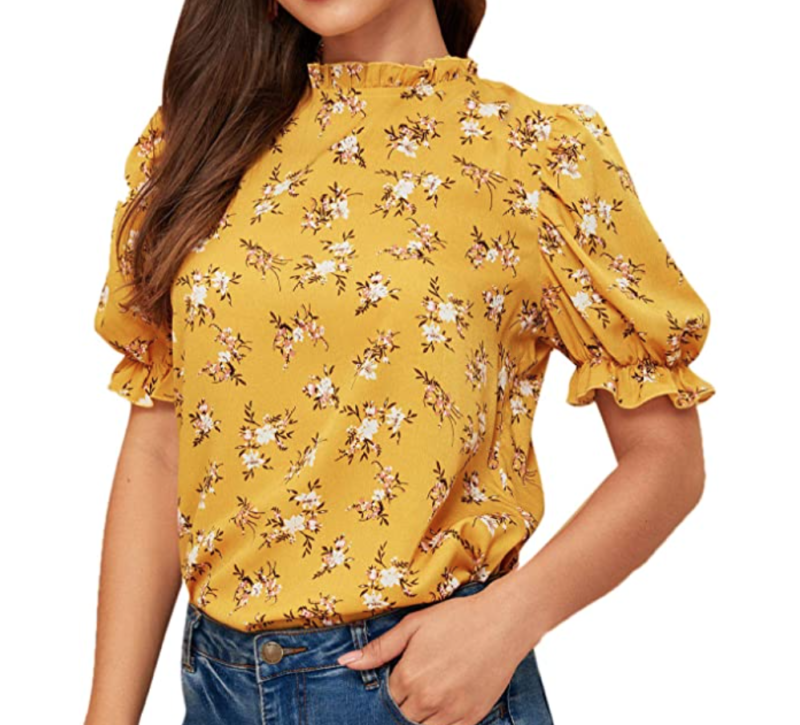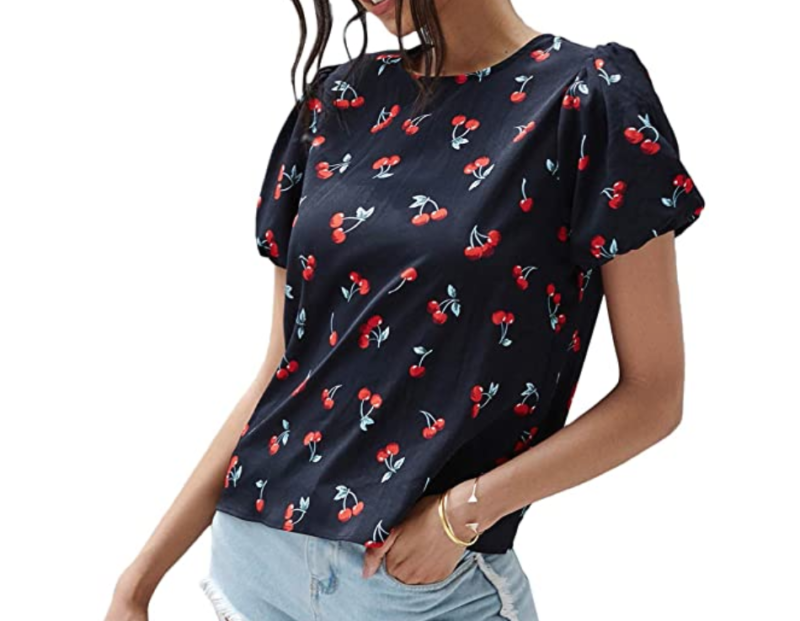 Ok, this blouse is darling. The issue is deciding which print. There are so many cute ones to choose from. It's under $20 and I will be ordering one today. I'll keep you posted. So cute!
This is another Amazon find that I really love. People always ask about this when I wear it. I think it looks like an Anthropologie blouse but without the price tag. It comes in over 20 different patterns.
CHANDELIER LOVE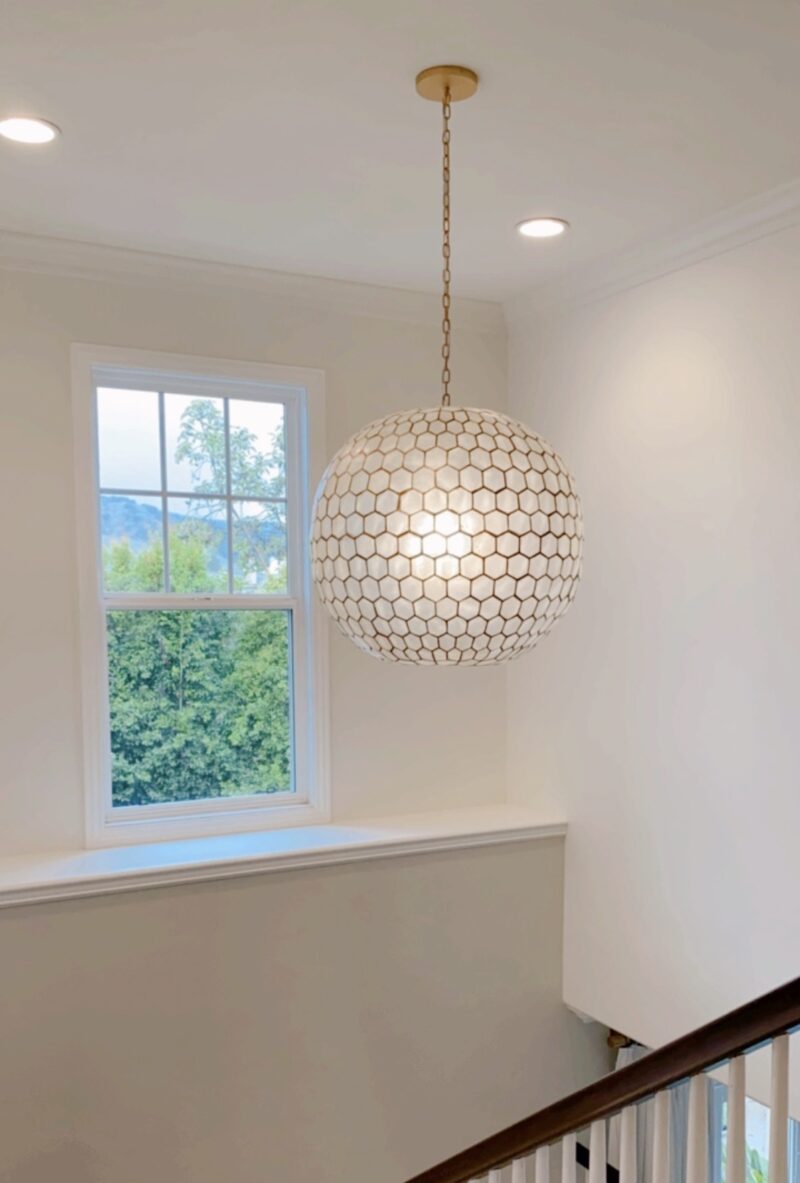 I shared this photo on stories the other day and had questions about how much light it gives off. It's hard to tell from this photo because it was daytime but it gives off a fantastic amount of light. And what I love is that when the sun shines in the stairwell, it doesn't even need to be on. It appears lit up from the sun. This chandelier was definitely a splurge in our home but one I am so happy I made.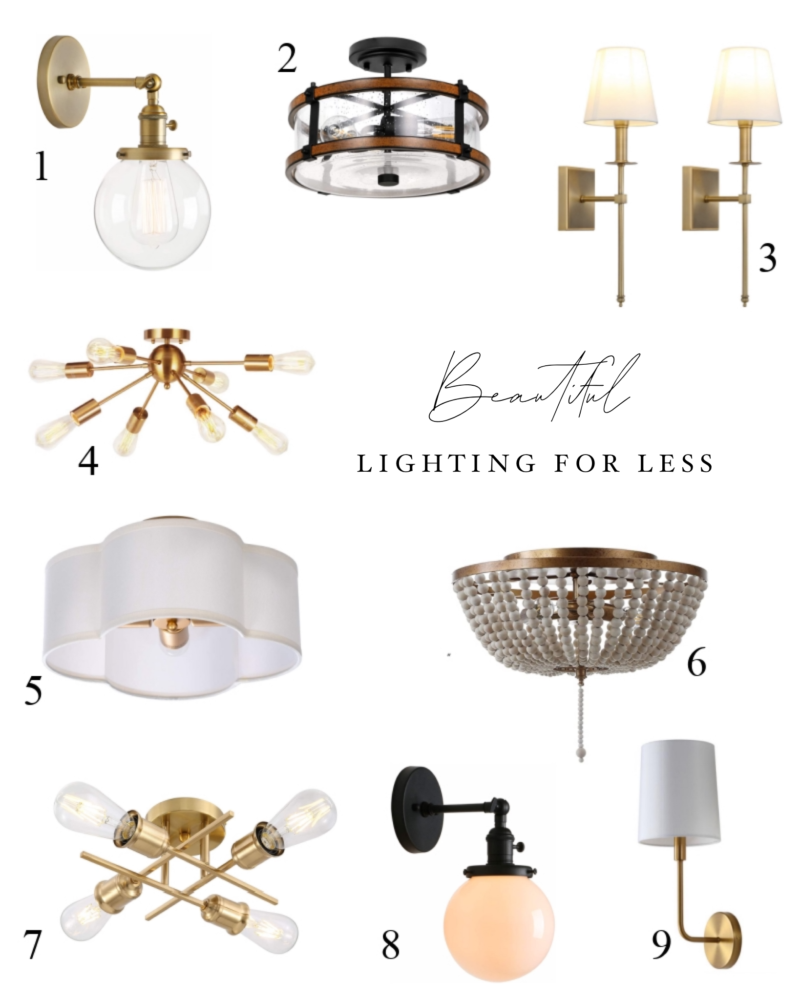 I did recently post about lighting for less and some of the ways we've incorporated inexpensive finds into our home.
ORGANIZATION SNEAK PEEK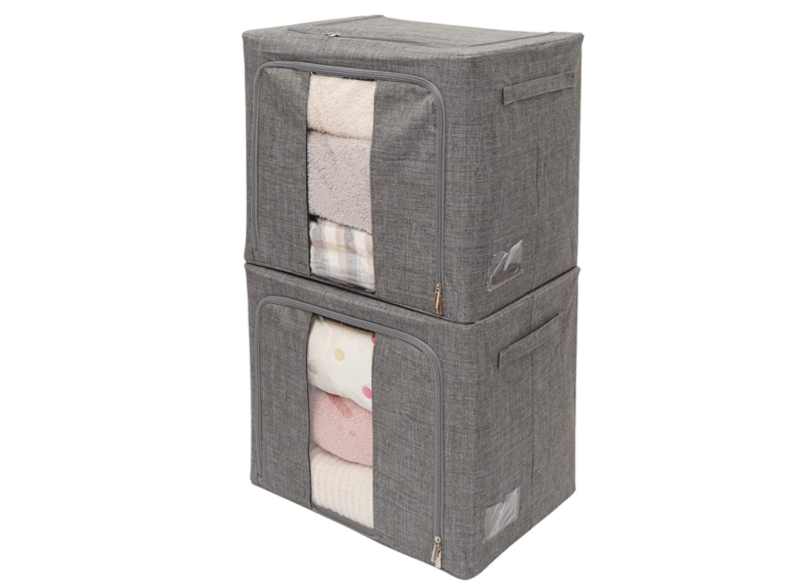 I have a post coming up with my closet and these storage bins are my new favorite find. My kids thought they looked like dog carriers (they sort of do) but they are awesome. I am mentioning now because I think they are selling quickly. They hold SO MUCH MORE than it appears. I can't wait to show you.
DID YOU KNOW?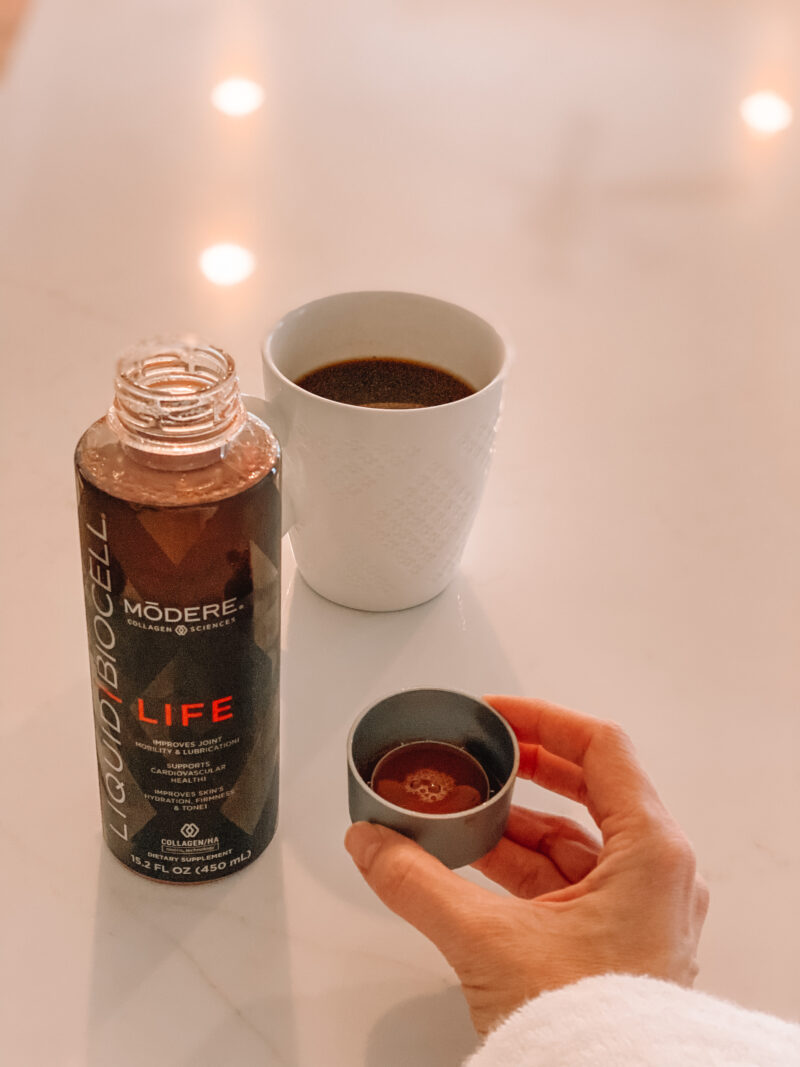 To all of my collagen gals, did you know you can use the cap for your daily dosage? I take my first tablespoon in the morning and then one more when I am cooking dinner. When my hair gal told me my hair felt thick I almost fell out of her chair. Those are words I've never heard because I have such fine hair. I like that my skin is looking far less tired. The liquid has an absorption rate of 90% (powder is 30%) so I feel like results are more apparent. If you are wanting to try it out my code: COURTNEY will take $10 off your first order.
ROUND TWO?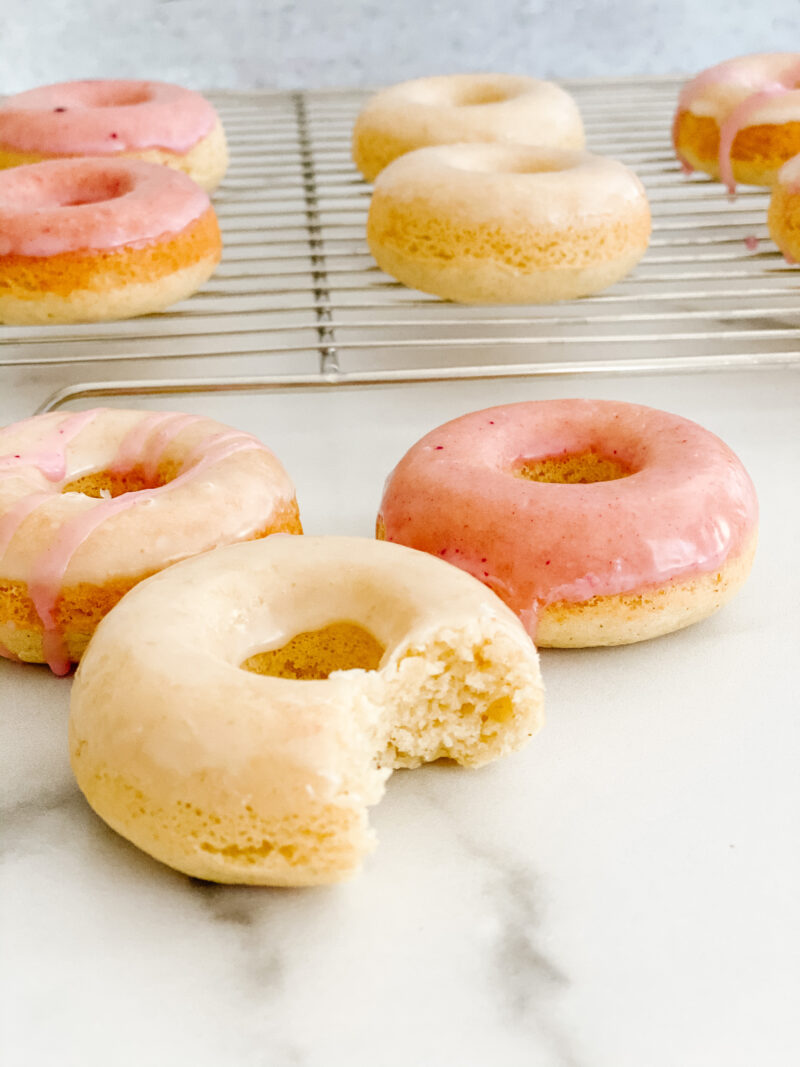 A few of you let me know you've already made these! I love that. And such awesome ideas of how to switch it up. Now I need to make them again.
Enjoy your weekend. I hope that you are able take a few minutes to yourself to recharge. If you are looking for a relaxing moment or two, George Winston radio on Pandora and a cup of tea or coffee does the trick every time.