Good morning and happy weekend! Do you have fun plans over the next couple of days? We are going to try and plant some flowers. Our front yard is in desperate need of some color. We are also getting together with some friends and a new-to-us restaurant which will be fun. Sharing some things I've been wearing lately, organizational favorites, and furniture finds in this edition of Saturday Shopping.
WEARING LATELY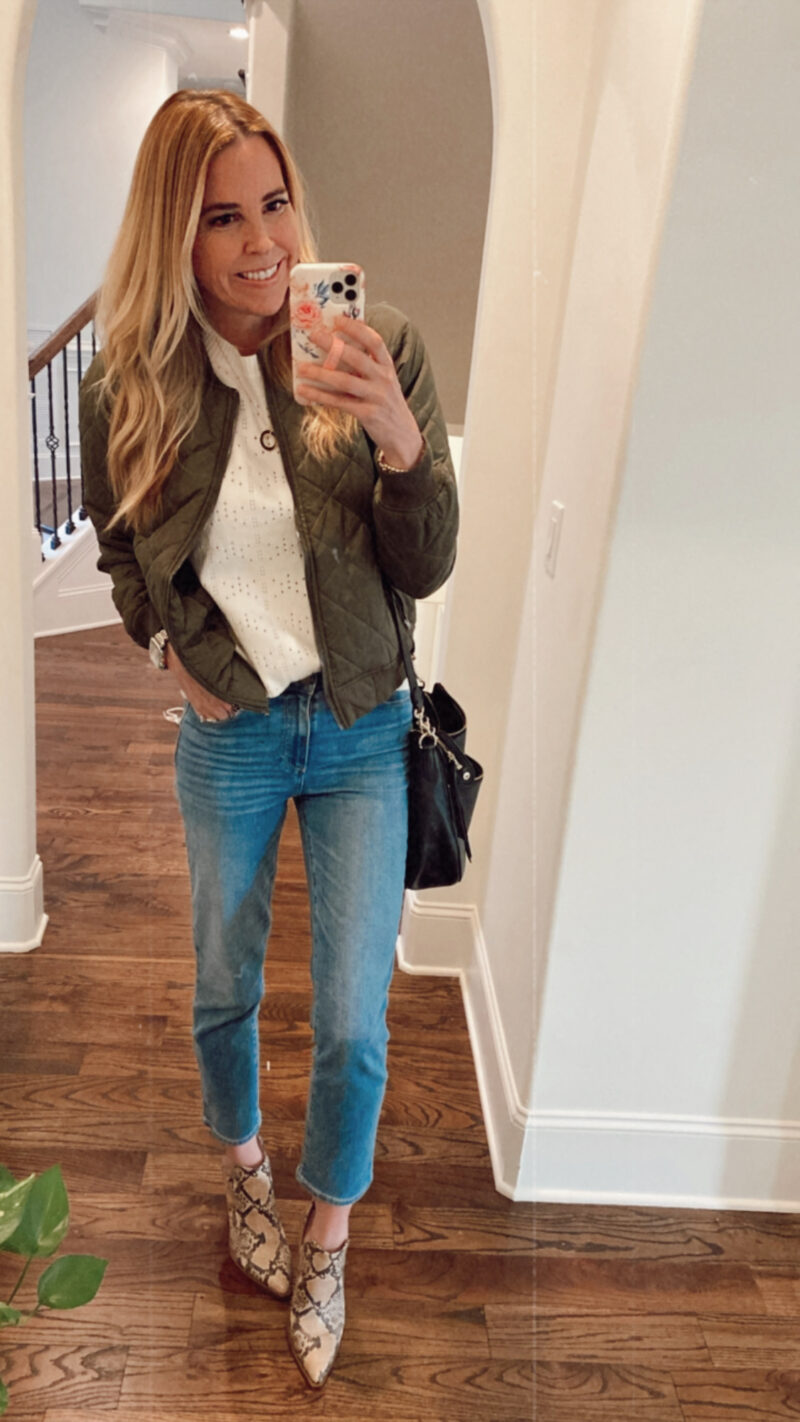 Outfit details: jacket | sweater top (so soft) | jeans | booties | similar booties
This is the softest sweater top ever. I wear it all the time. It's cute alone or layered under a jacket. This bomber jacket is lightweight and just warm enough. I am wearing a size small in both pieces.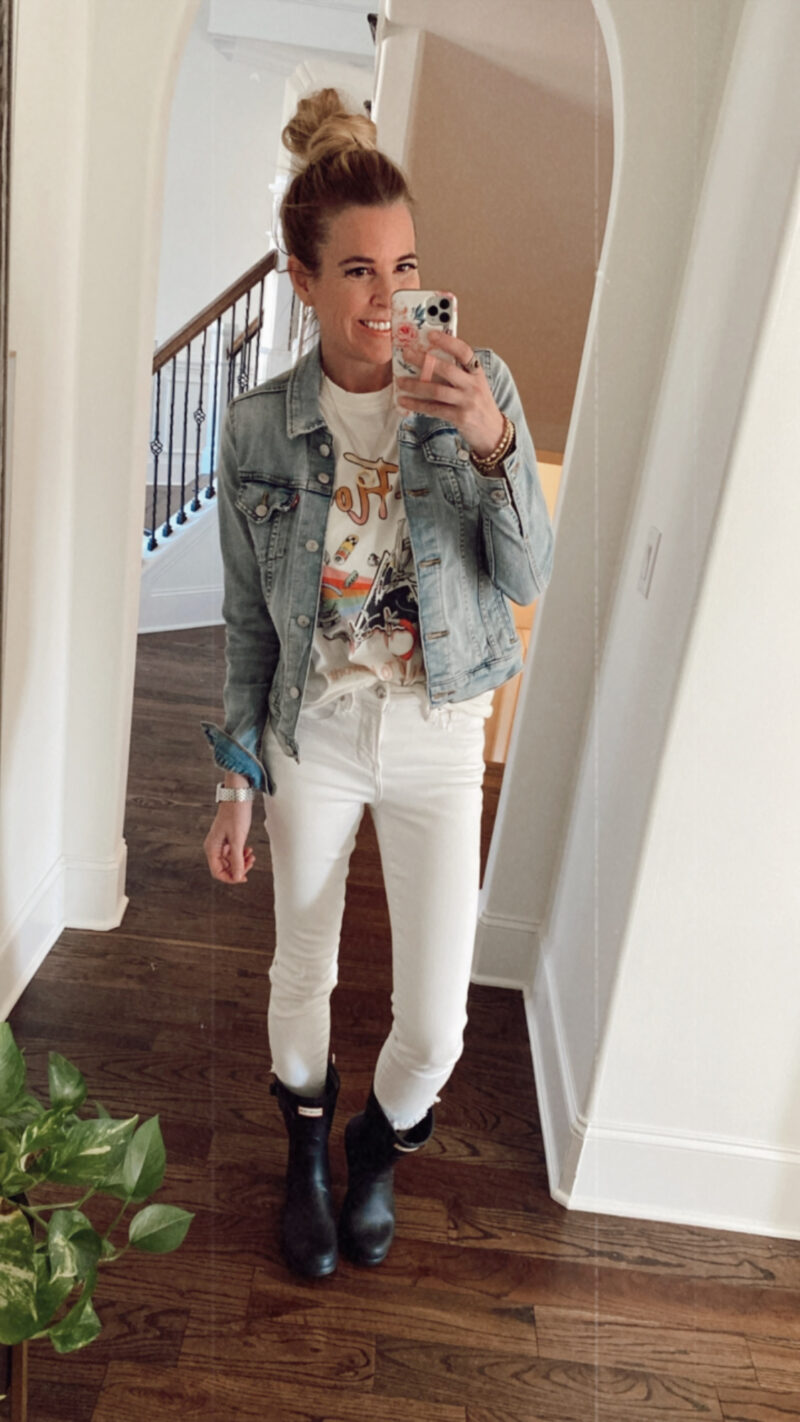 On a completely random note, now that I live somewhere with quite a bit of rain, let me tell you! I slip on these kids Hunter boots all the time if I need to do things in the yard. They are so much easier to get on than my adult version. Perfect for walking through wet grass or running rainy day errands.
I wear this denim jacket all the time. Great fit and never goes out of style.
SUMMER READY
Looking for a pair of denim shorts for summer? I love this with a swimsuit or just with a cute top and sneakers.
FAVORITE SNEAKERS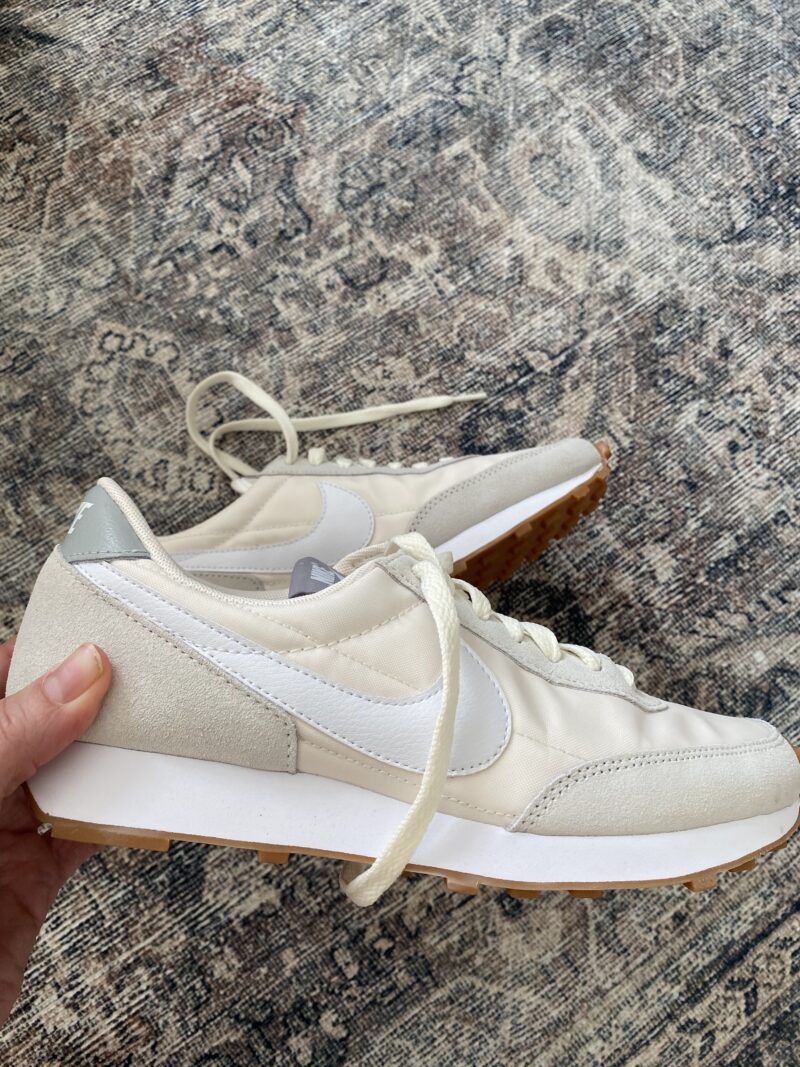 Still my favorite sneaker. They come in so many colors. They look great with everything and are extremely comfortable. Can't go wrong with these. They are true to size.
HIGH LOW SUMMER SANDALS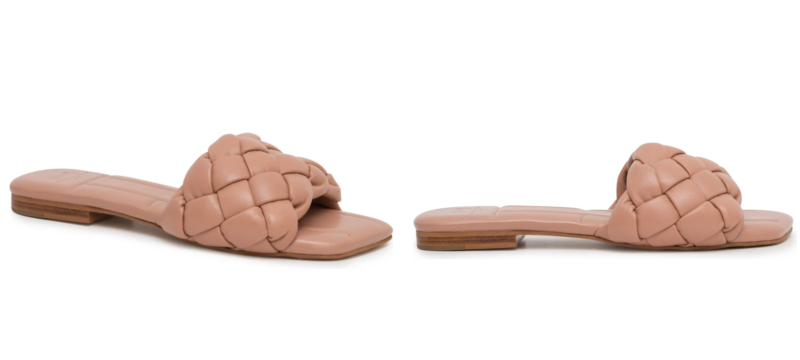 These are really pretty for Spring and Summer. They look great with everything from cut off shorts to dresses.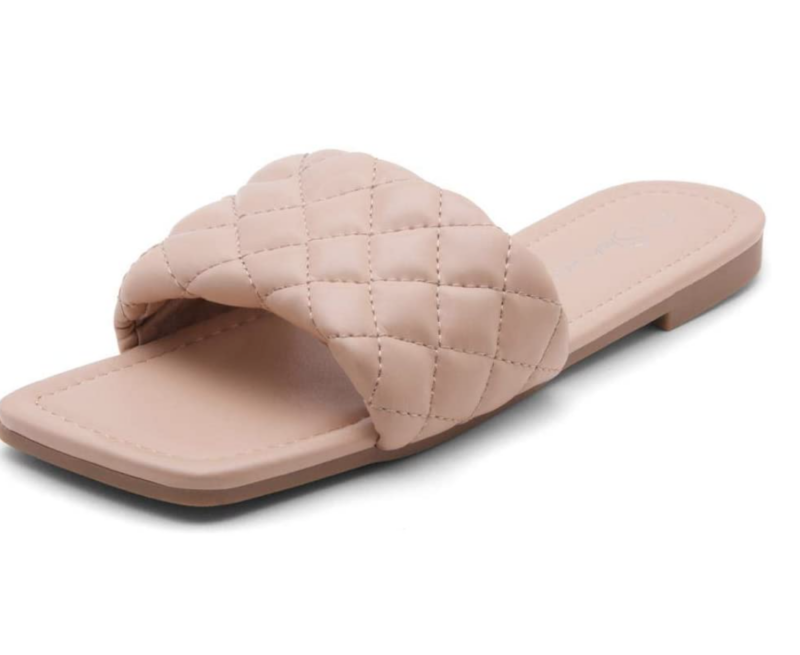 This Amazon version is $22 and you will get a very similar look.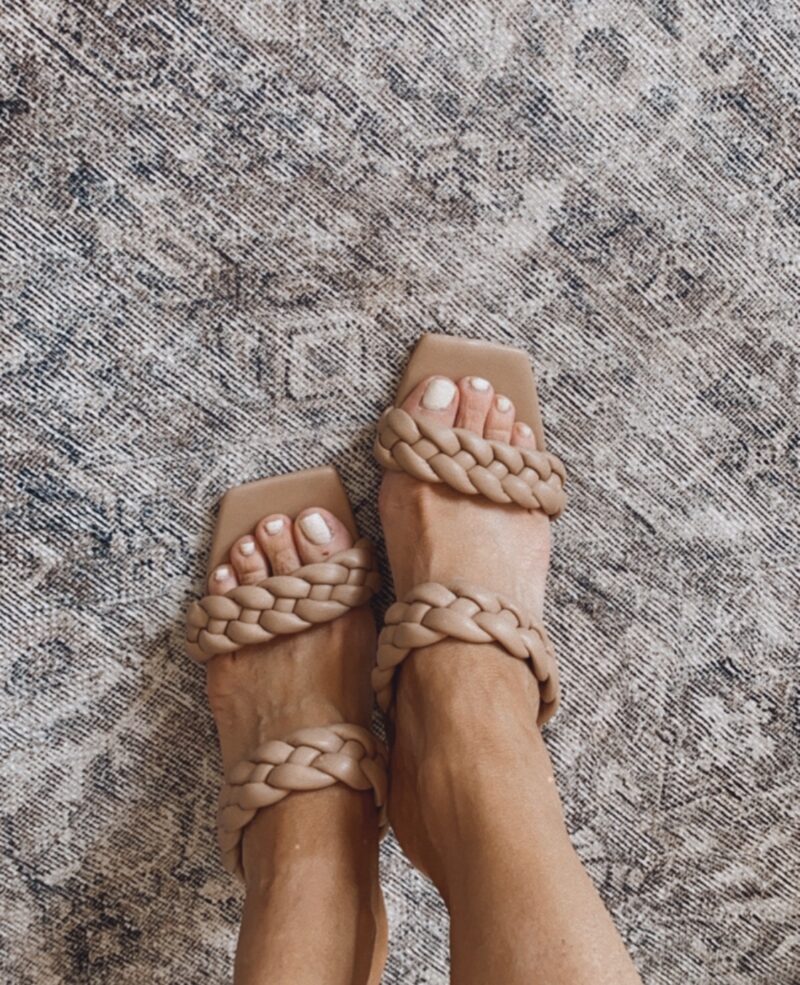 I have this heeled sandal and love them (very very comfy). But you can also snag the Amazon version here.
SUMMER DRESSES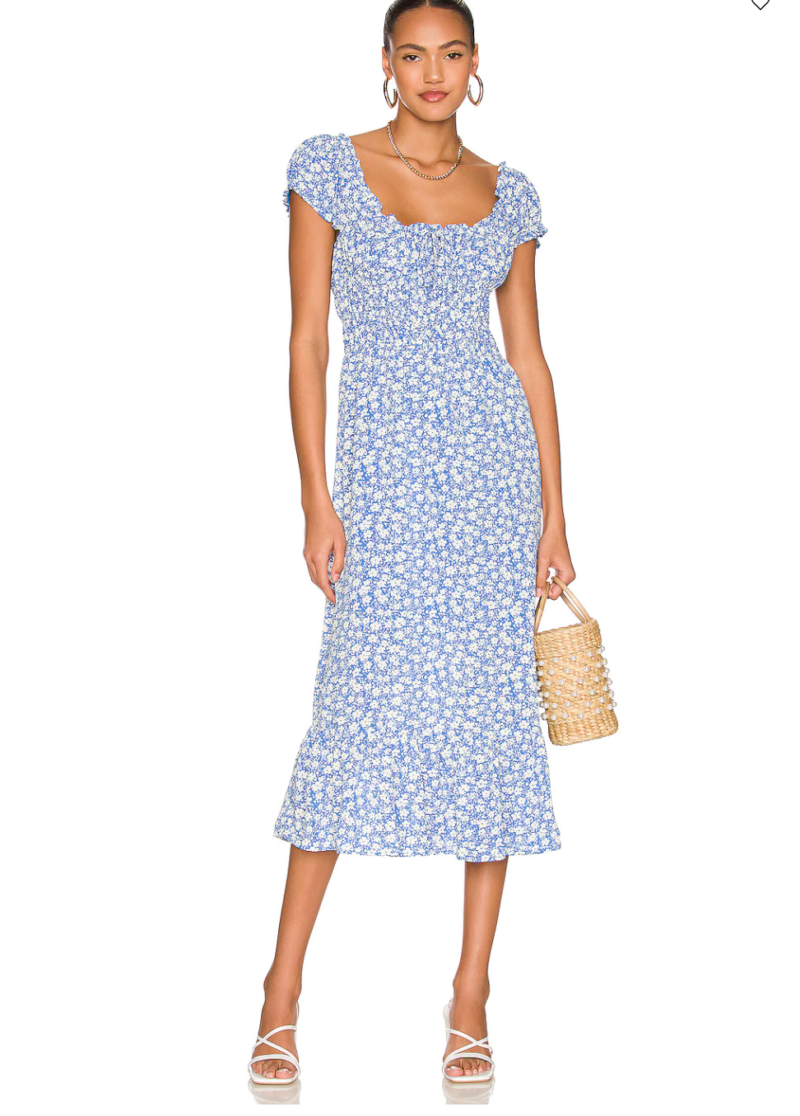 With temperatures getting warmer, I am on the lookout for summer dresses. I parted with so many of mine before moving. Not sure that was a brilliant idea as it seems like darling dresses are harder to come by these days. This blue one is so pretty. Love the cut.
TIME FOR SWIMWEAR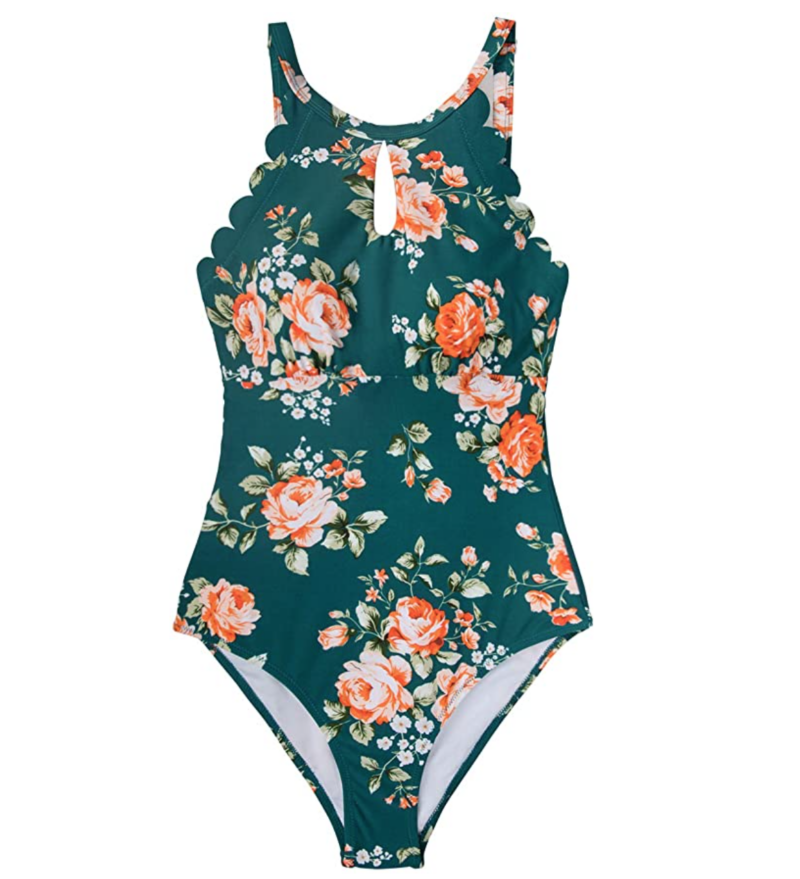 Have always loved this suit and it's $29. It comes in a few colors as well.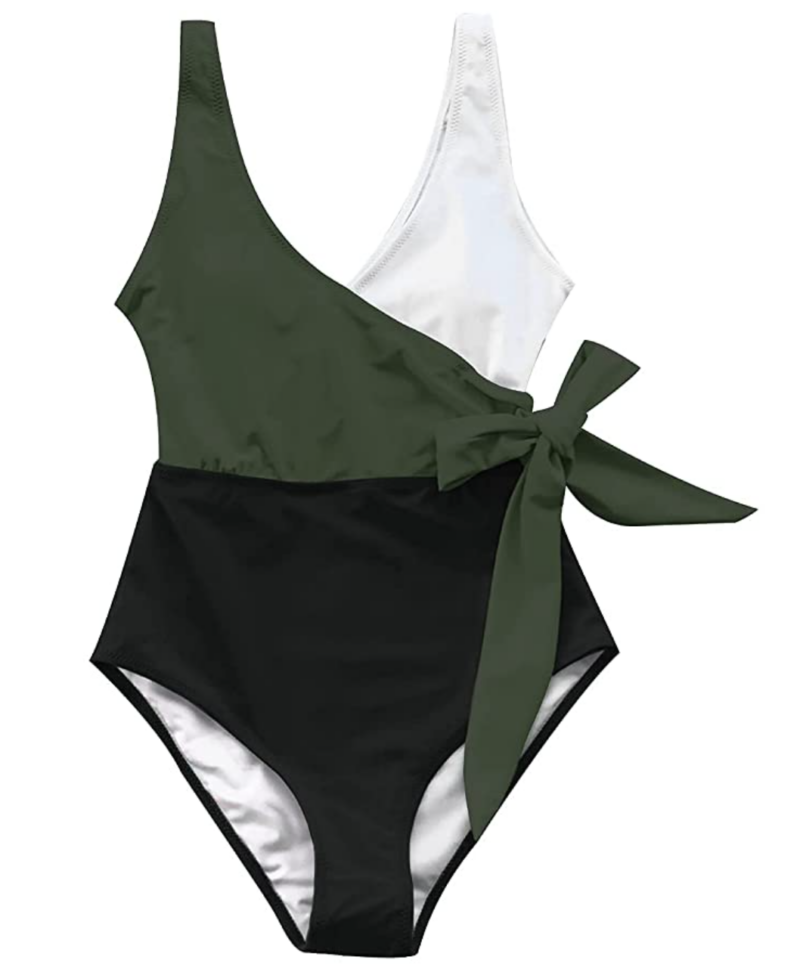 This is a best seller every year and won't break the bank. It comes in so many different color ways.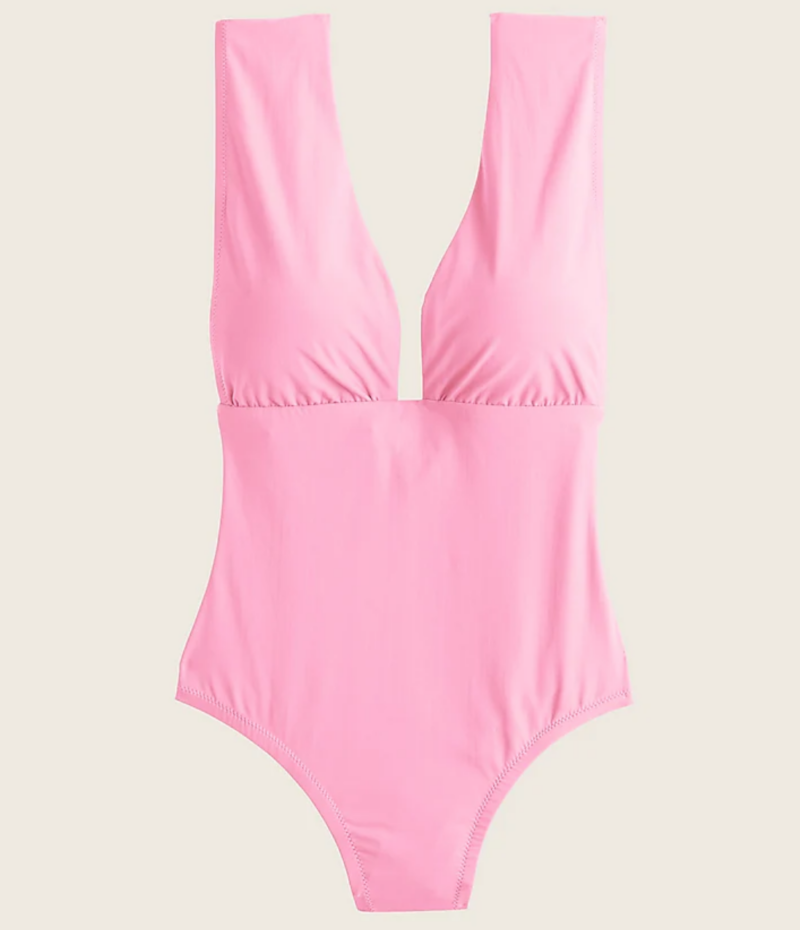 This J.Crew suit is on sale for $40. So good.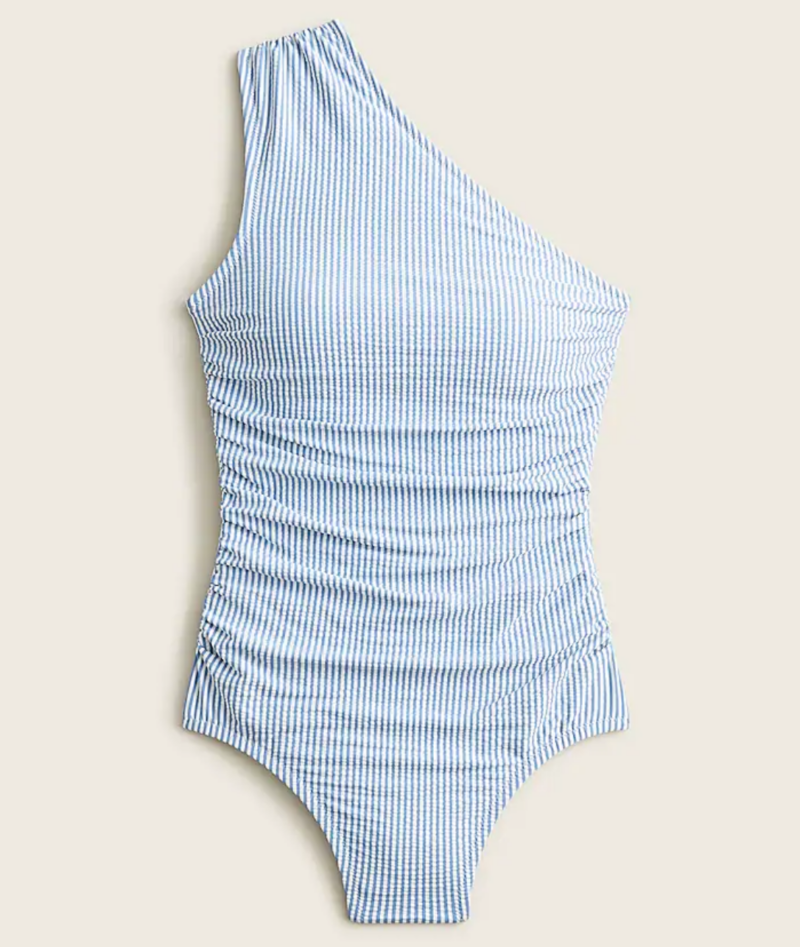 Gah. This is so cute. And would be darling with a pair of wide legged white pants or a skirt. So cute.
CUTE COVER UPS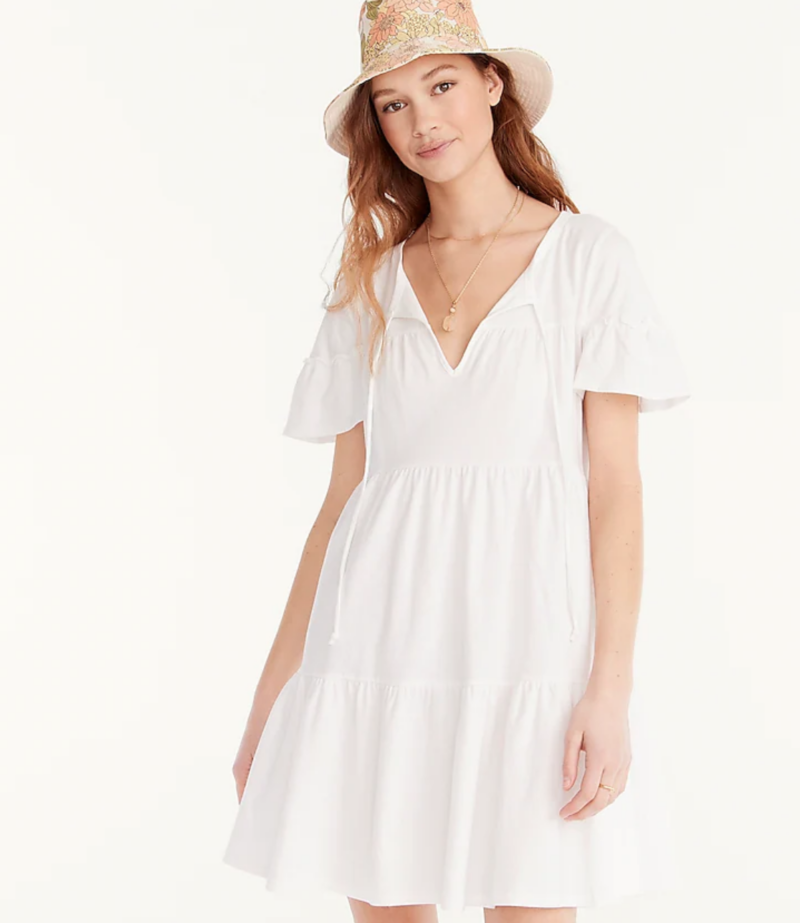 This sweet dress is on sale and would make a perfect cover up.
This is genius. This coverup is reversible and sooooooo cute.
UPPED THE GAME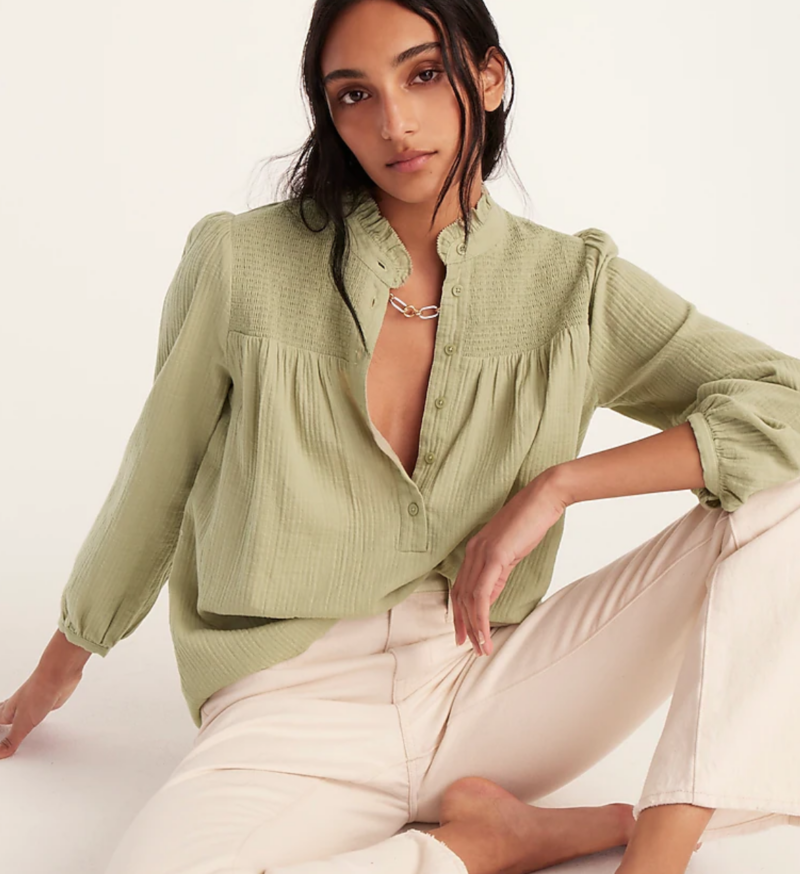 I have to say that J.Crew has really upped their game. Their current pieces seem more unique and pretty. In love with this top and hope it goes on sale soon.
LET'S TALK ORGANIZATION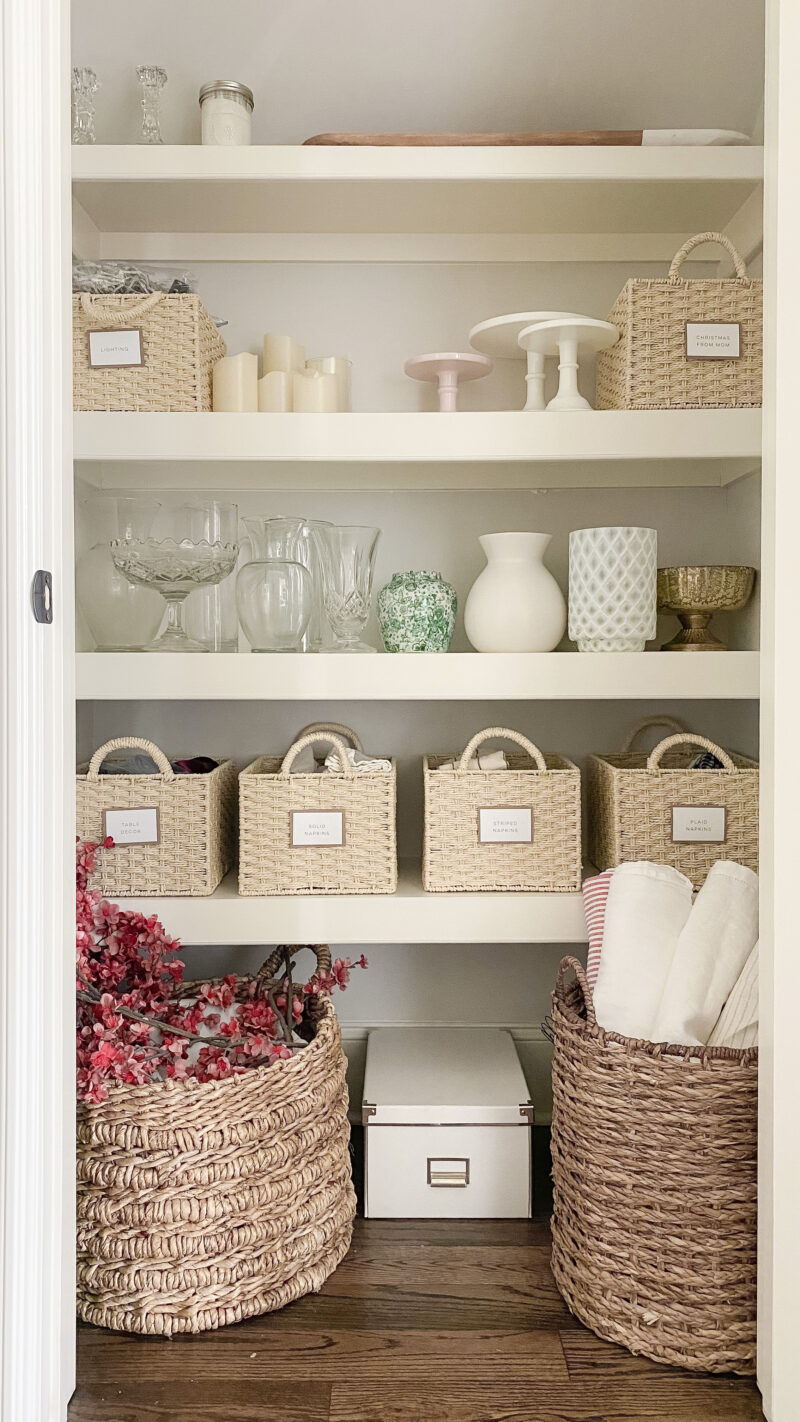 This area really took a beating over the holidays so I finally spent a few minutes and gave it some love. Things are back in place and I am still a huge fan of these $10 baskets from Target. A reader even told me she uses them in the linen closet because each one holds a complete set of sheets. Genius. I might be doing that, too. You can see how I made the labels in this post.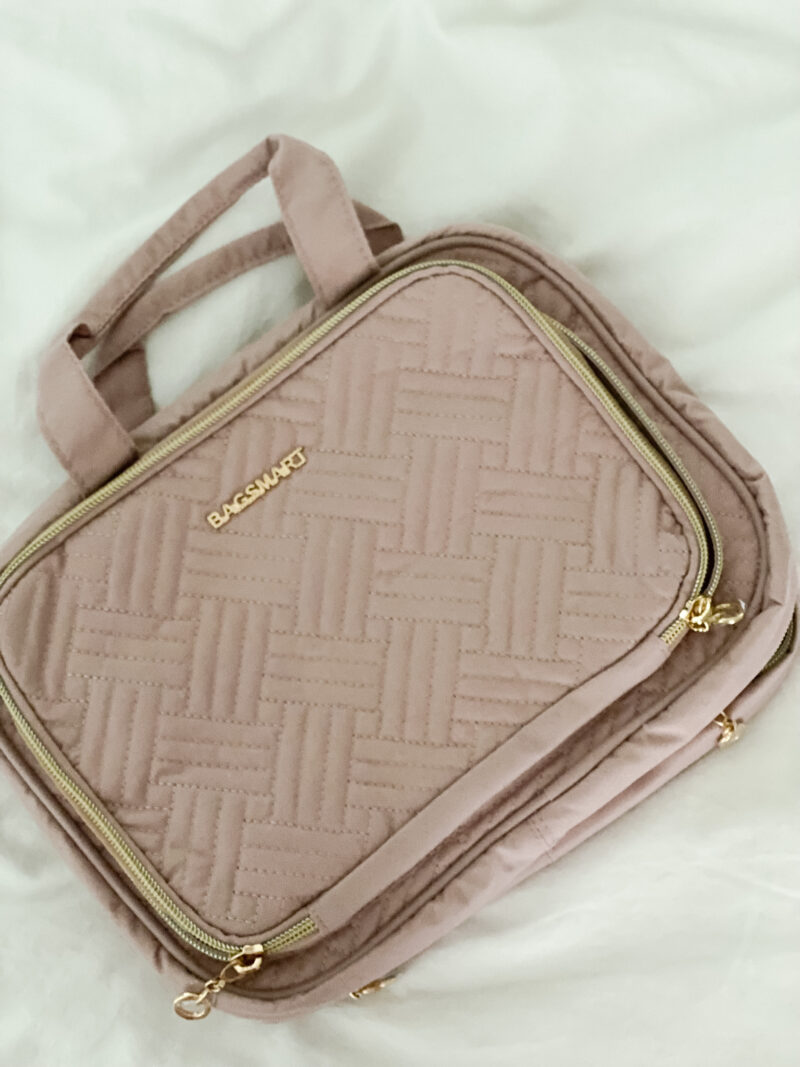 Loving this new travel bag from Amazon. I bought the medium and it holds absolutely everything. I love how compact it folds up and that all of my stuff fits in one spot.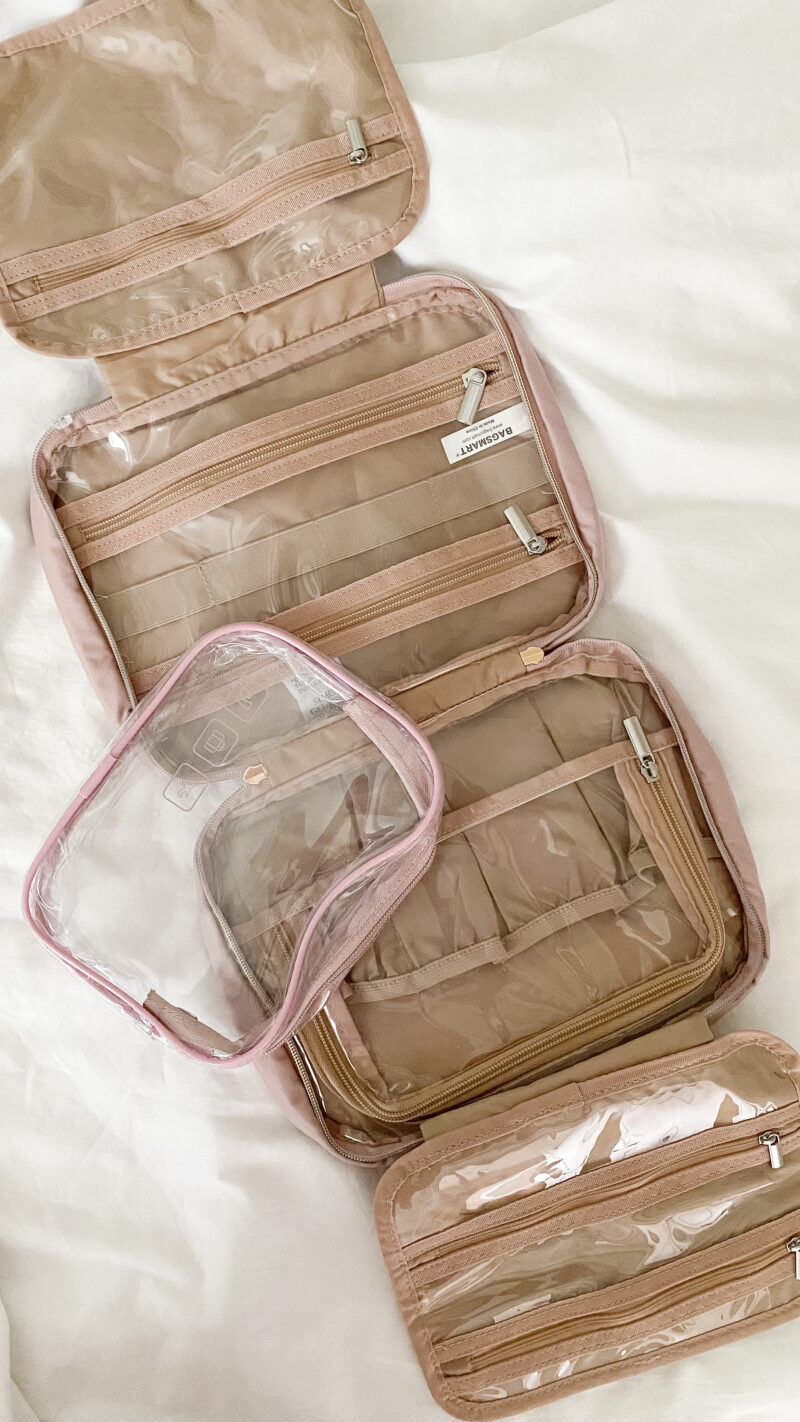 Look at all of these compartments. Plus a removable clear bag, too. I love how easy it easy to wipe clean and that it can hang in a hotel bathroom. Highly recommend. I does come in a large but this really fits so much. it comes in a few other colors and is currently on sale.
I am so excited for these boxes to arrive. They are so pretty with that gold detail. I'm thinking about using them in our music room or on our kitchen counter where we tend to accumulate a ton of papers and junk. Anyone else? They receive perfect reviews and the customer photos are far better than this one from Amazon.
STORAGE FAVORITE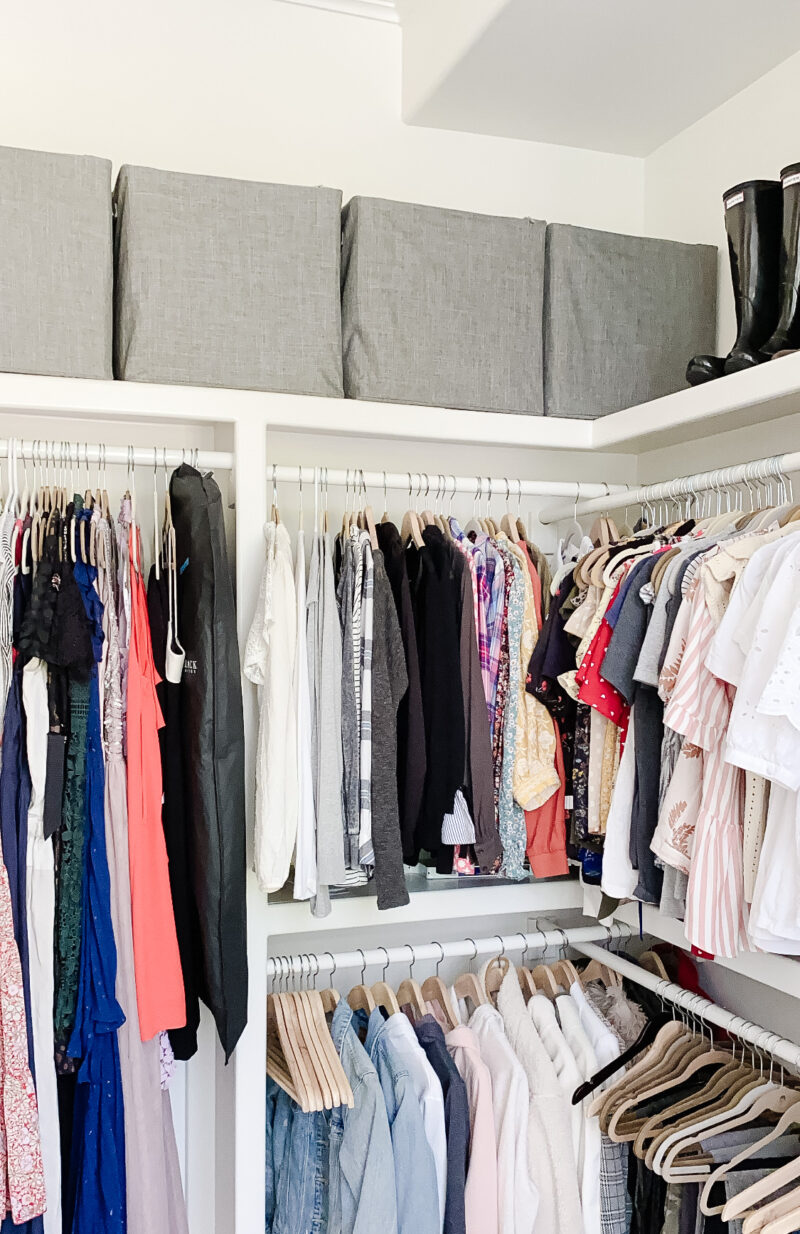 These gray bins remain an all time favorite ever. In fact I just ordered one more set for my husband. They store a crazy amount of things, have see through fronts and two ways to access the contents. They are fantastic. I honestly feel like they are more the quality of something from the Container Store but a fraction of the cost (two for $29). I love that everything on the top shelf that is stored is dust free. Most store out of season clothes and I have one for each child (baby clothes and such).
FURNITURE FINDS AND SALES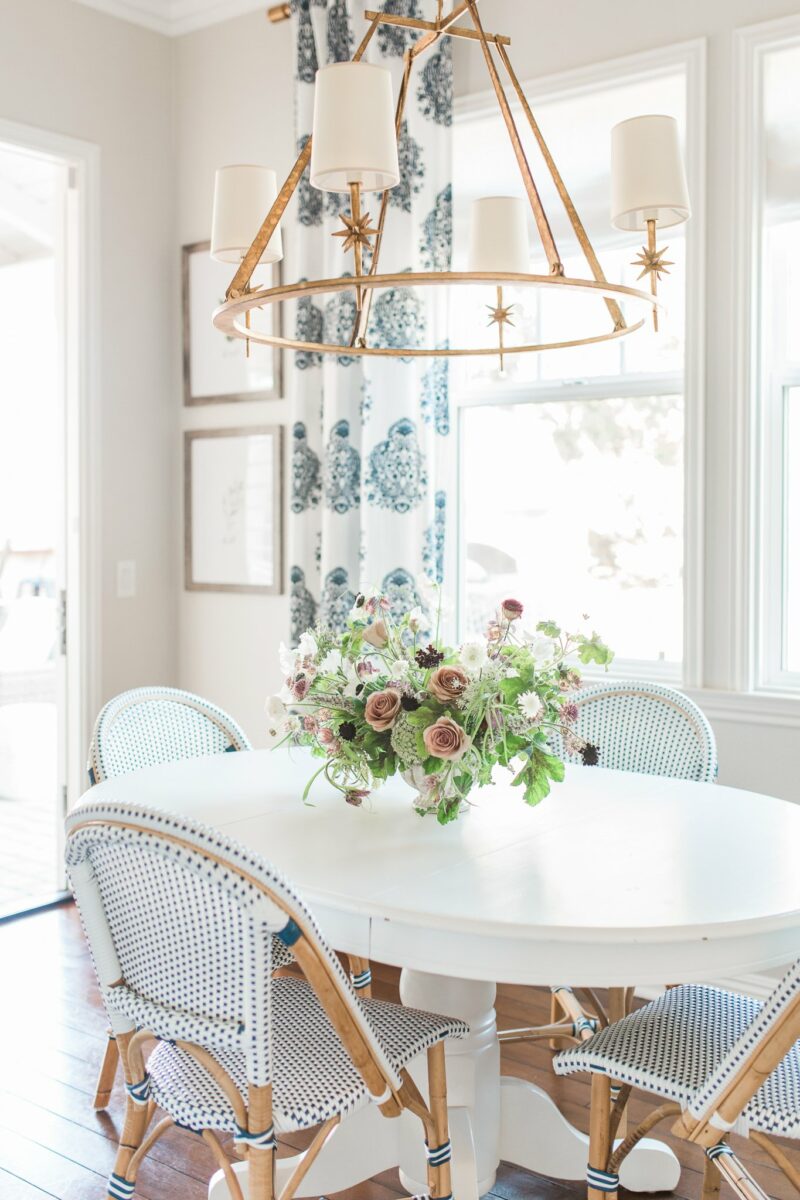 Don't forget the Spring Serena and Lily event is going on. So many great quality pieces but it's best to take advantage of the 20% off. We were beyond happy with these chairs. They remain a favorite of ours.
LULU AND GEORGIA SALE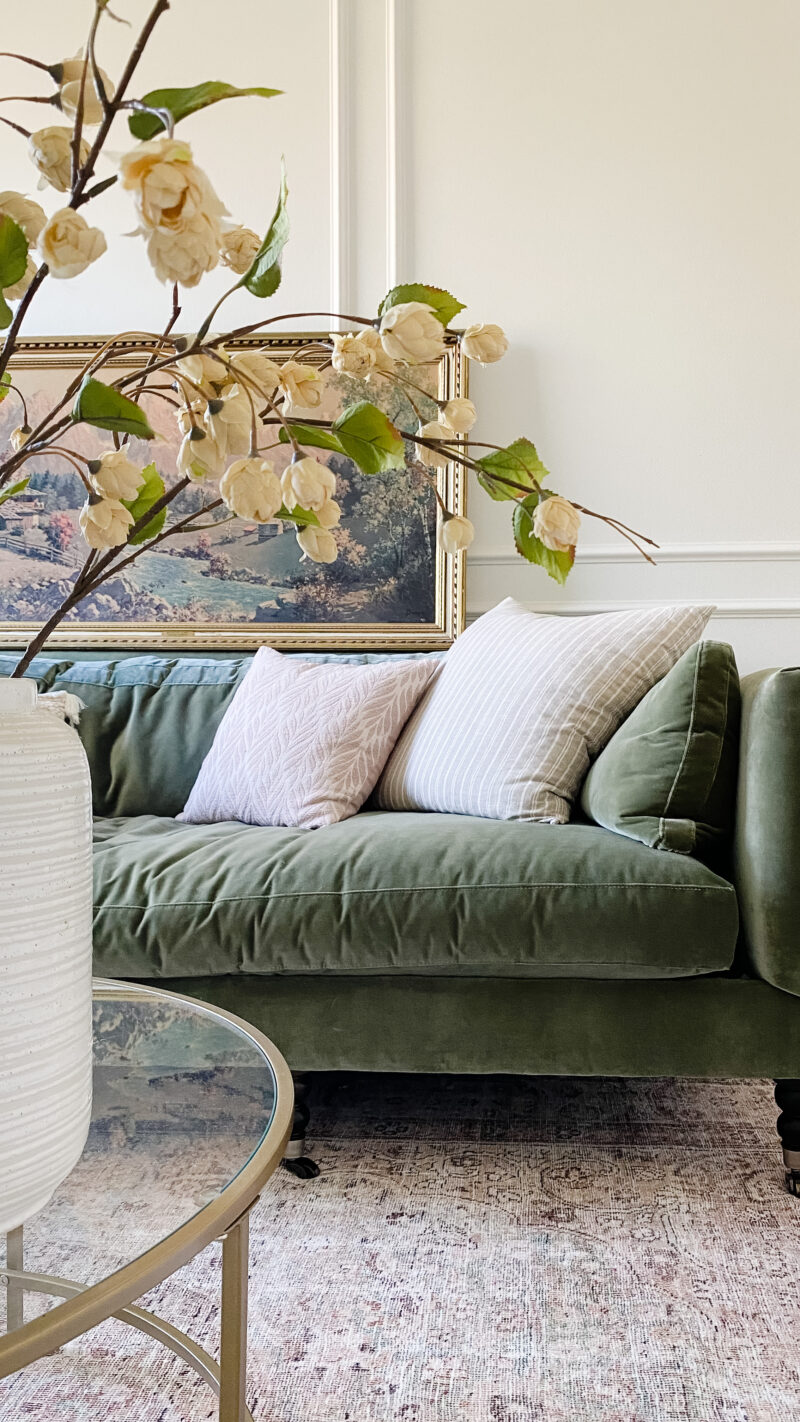 Lulu and Georgia is a huge Friends and Family sale which means our favorite green sofa is on sale. It's 25% off! Definitely a splurge in this room but everything else is either thrifted, an Amazon find or something we already had. Use the code: FAMILY25 to get the discount. Our glass and brass table is from here ($120).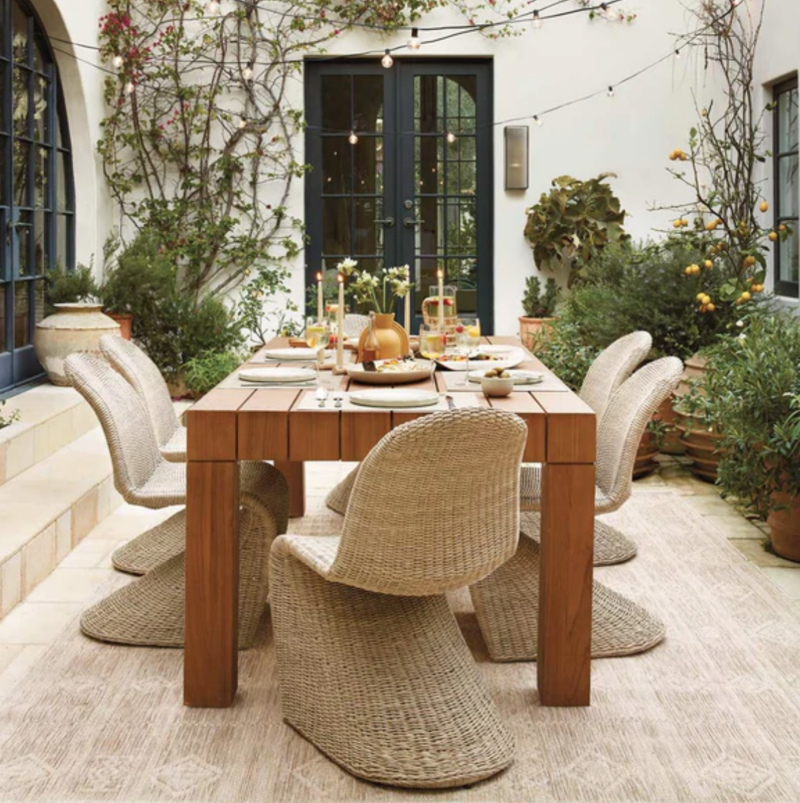 This outdoor space. Oh. My. Goodness. It's amazing. These chairs are so unique and fun.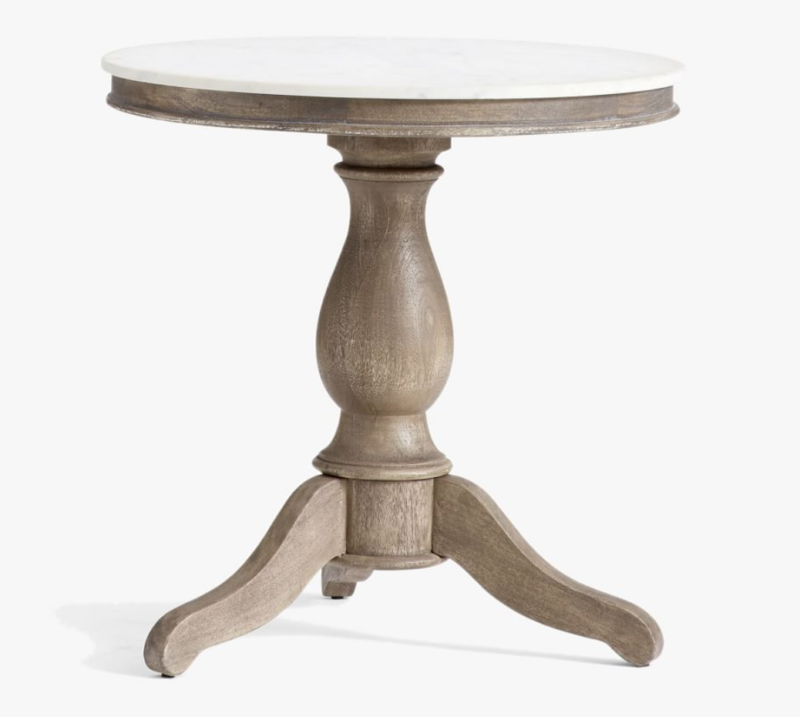 I have a crush on this table. I love the classic lines and the marble top. Beautiful. I am finding it hard to find end tables (they are all so small in scale) and this one could fit a lovely lamp, flowers and still someone's coffee or drink.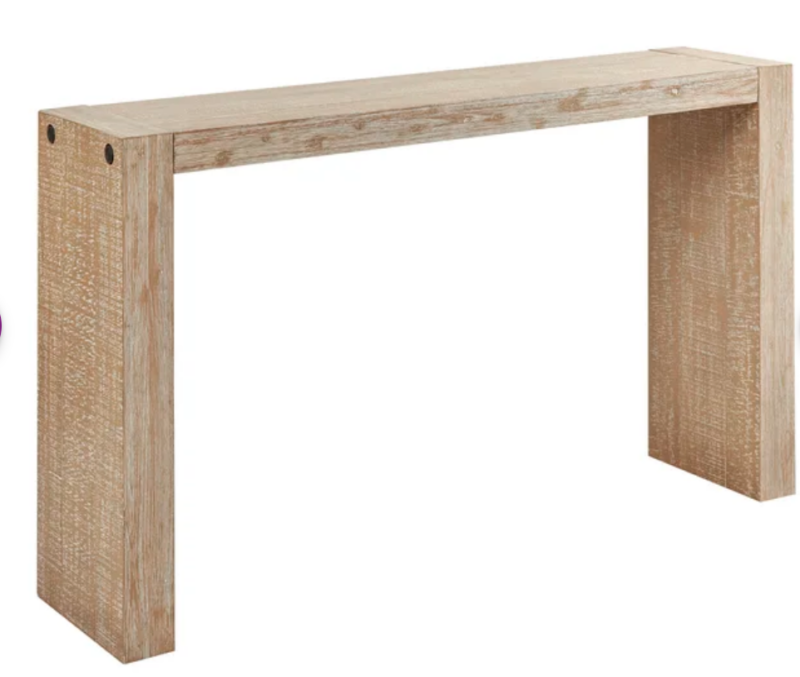 This table is so good. This is exactly what I was looking for when we moved in (I've since purchased something else). It comes in two colors and I love that it's completely open on the bottom so you can place two ottomans if you like.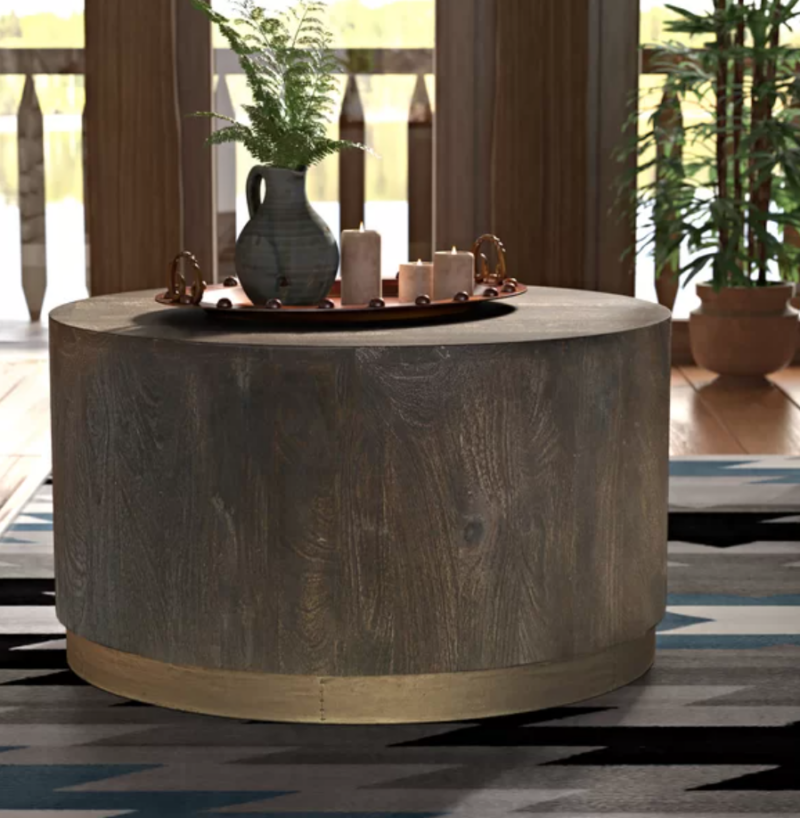 This table also caught my eye. Very popular style right now and this sure beats some of the designer prices I am seeing.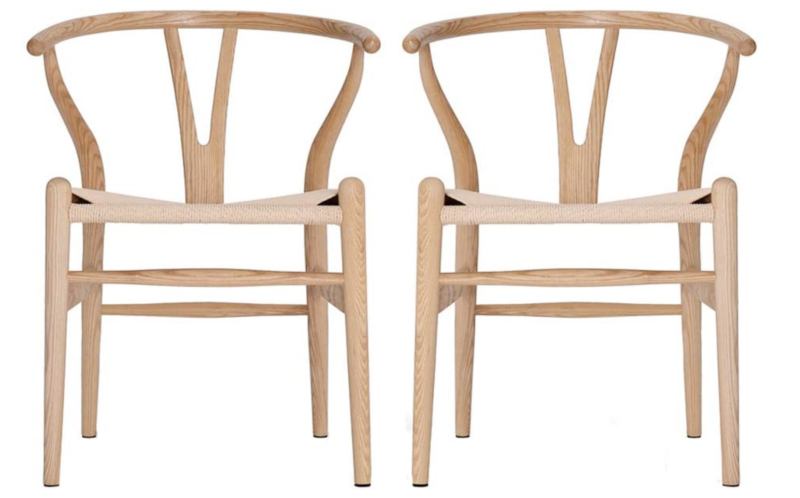 Speaking of good prices, these chairs come in a set and are a far better price than the designer version.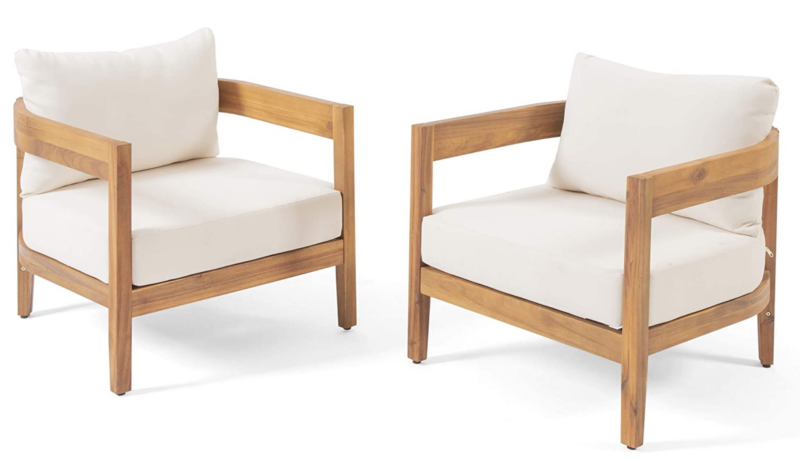 This is another set of two pretty chairs that receives strong reviews.
OUR DINING ROOM CHAIRS
In case you missed yesterday's Friday Eye Candy post, I gave an honest review of these chairs. The table is from Nest Decor (a local store in Nashville).
HEALTH AND WELLNESS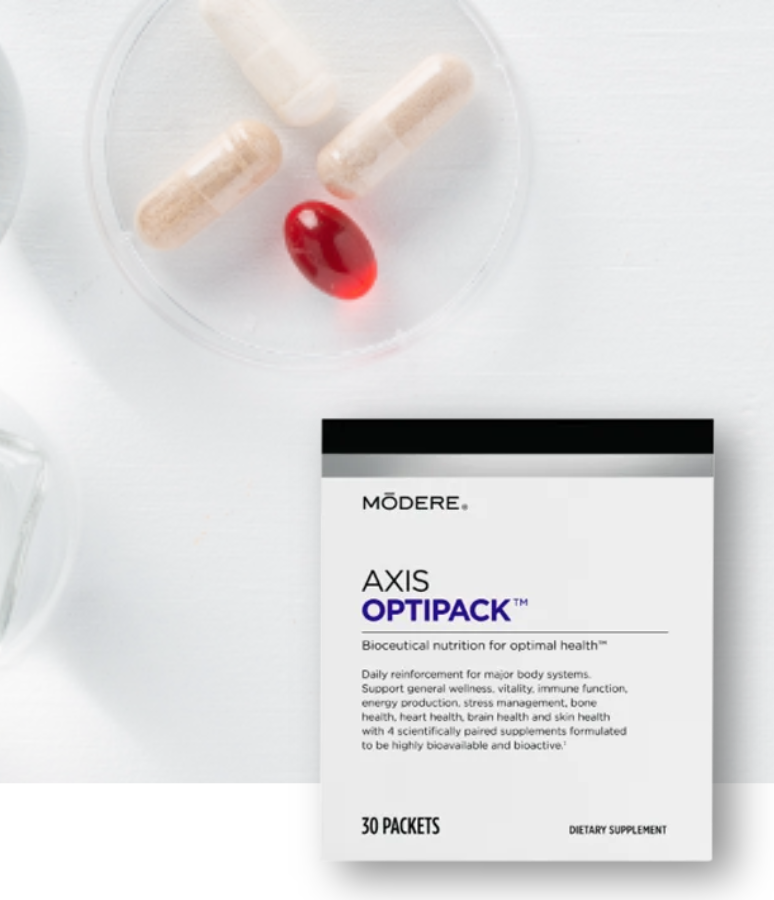 So excited about this new vitamin pack. A few of you have asked if I can recommend a daily supplement. I honestly have been horrible about vitamins because I am not knowledgable enough about how they interact. Can you relate? I hear this or that and then freak out because I don't know what to combine. Plus it wastes money. And many off the shelf brands are straight up not good for us. This pack is If I am going to spend the money, I need to know that it's actually good for my foundation health. Plus the Omega 3 included in this does not taste like fish. These are 30 biologically integrated nutrients that the body can absorb. If you are a new customer use: COURTNEY for $10 off. If you already purchase, look into the bundle because it's less expensive.
And that's a wrap. If you need my I will be in my rain boots planting flowers. Make it a great weekend. See you on Monday.