Morning. Our painters arrived at 7:00 am this morning to wrap up our kitchen which means one thing. We get to move back in! It feels like Christmas morning over here. I can't wait to start organizing our drawers and cabinets. The plan is to crank up the music and get busy. Saturday Shopping is short and sweet this week but full of great pieces.
LOFT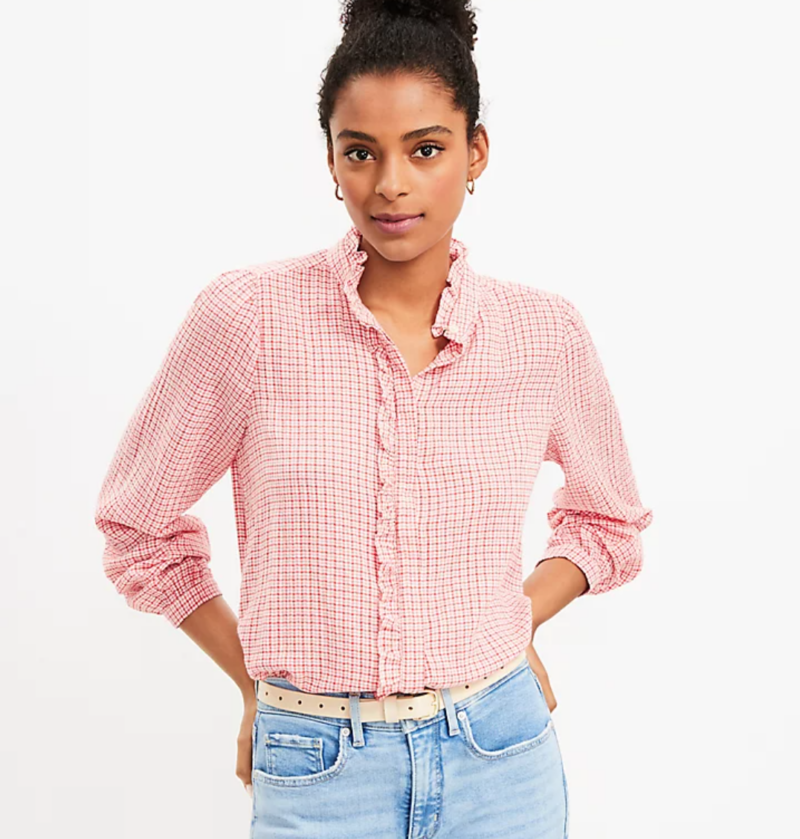 I think this top is gorgeous. It's currently 25% off. Such a pretty look to transition to Fall if/when temps cool down.
This is also a really pretty, feminine top. Loving the cut and the ruffles. It's 25% off this weekend.
FOR THE HOME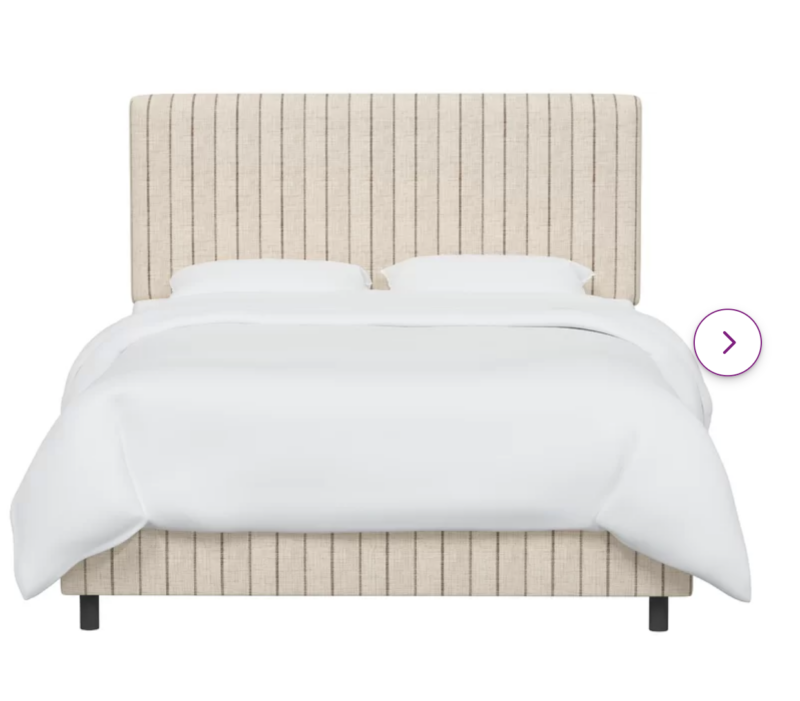 I just noticed this bed is back in stock. A favorite designer of mine used it in a bedroom and I've been eyeing it ever since. We aren't in the market for a new bed, but this one sure is beautiful with great reviews.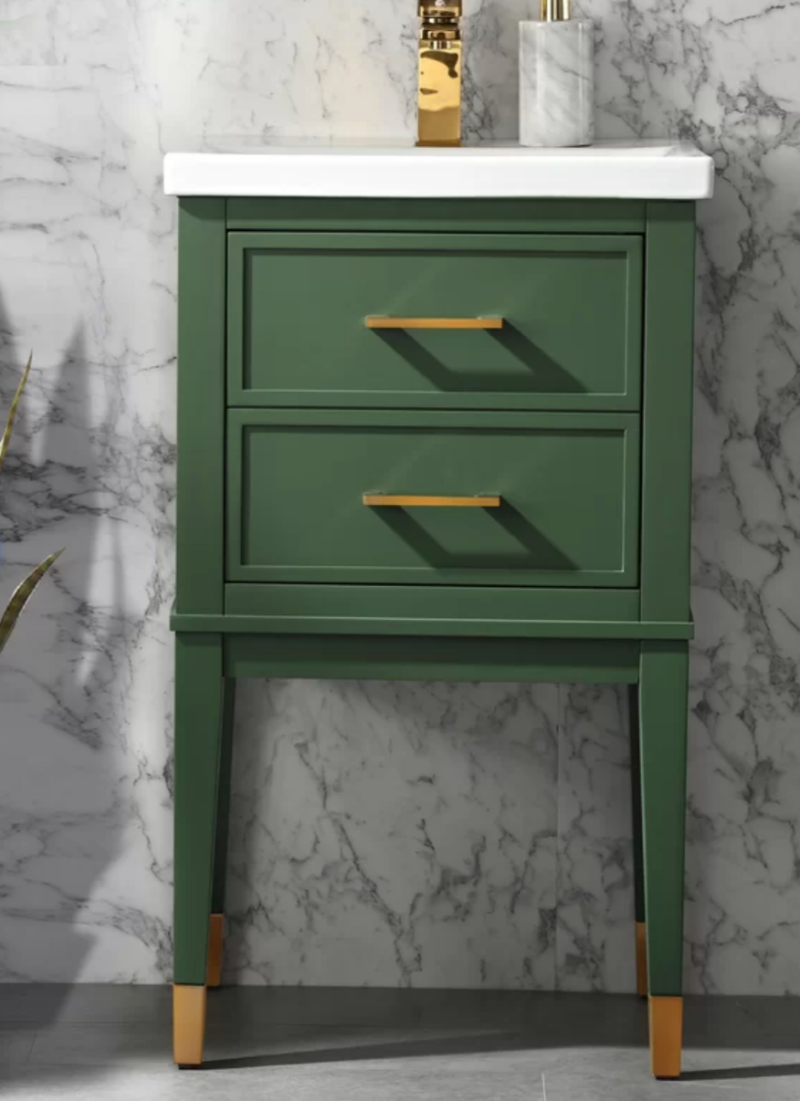 Have a small scale bathroom? I am obsessed with this vanity. It comes in a few colors but this green is gorgeous. I love the gold feet.
These pendants caught my eye. I love the look of these. They come in a couple of other colors as well.
OUTDOOR FINDS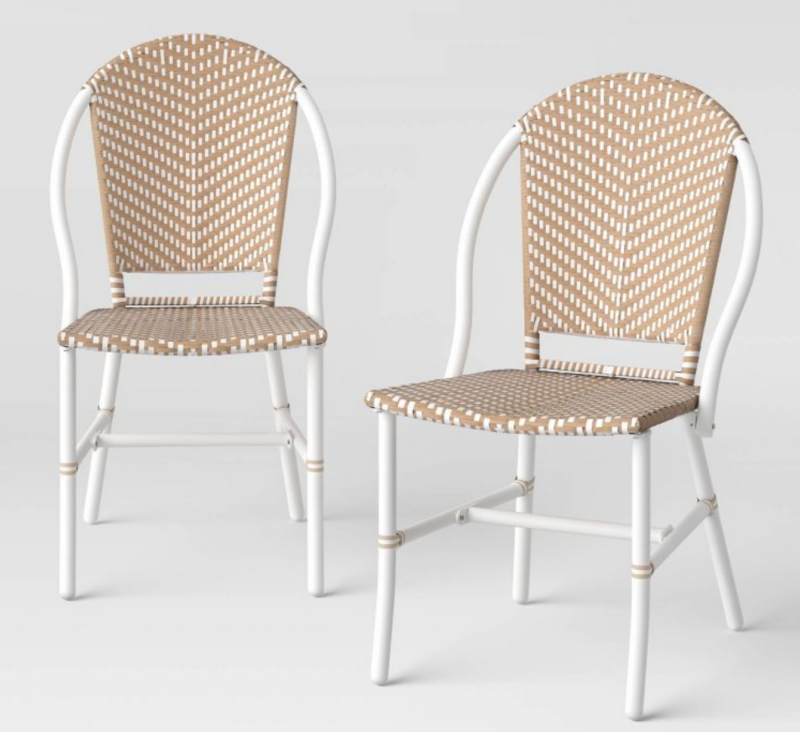 I was eyeing these pretty chairs. I love the bistro style and this price for two is great. We are a long way from needing furniture for our deck, but these sure are cute.
CURRENTLY ON SALE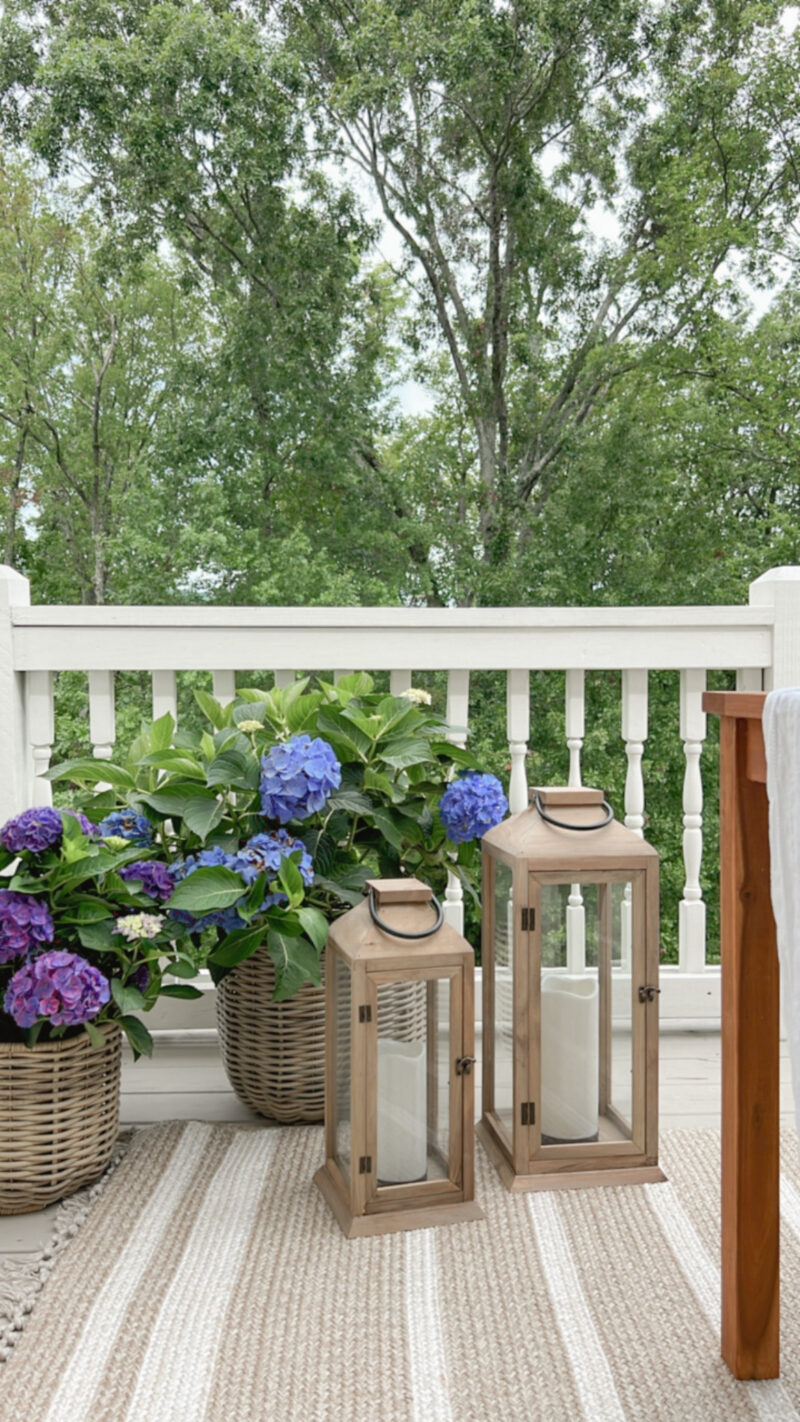 Just a heads up that these lanterns are still on sale. Very easy way to add some charm to your outdoor space. Plus so pretty lit up at night. The resin planters are from here.
TARGET FINDS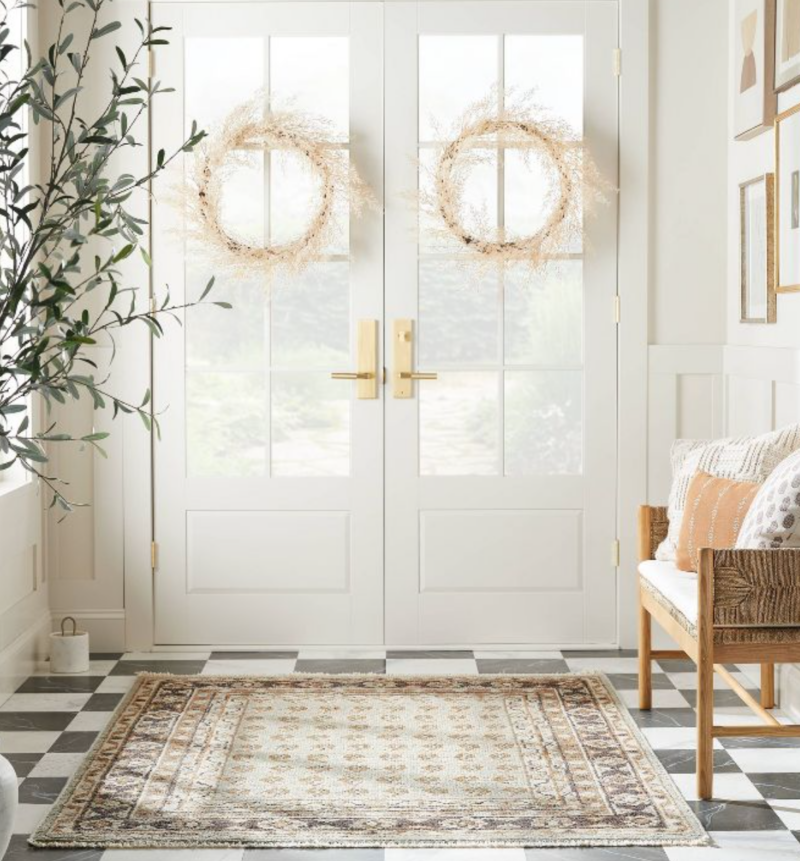 Hello, beautiful rug. This is a new release from Studio McGee x Target and it's a good one!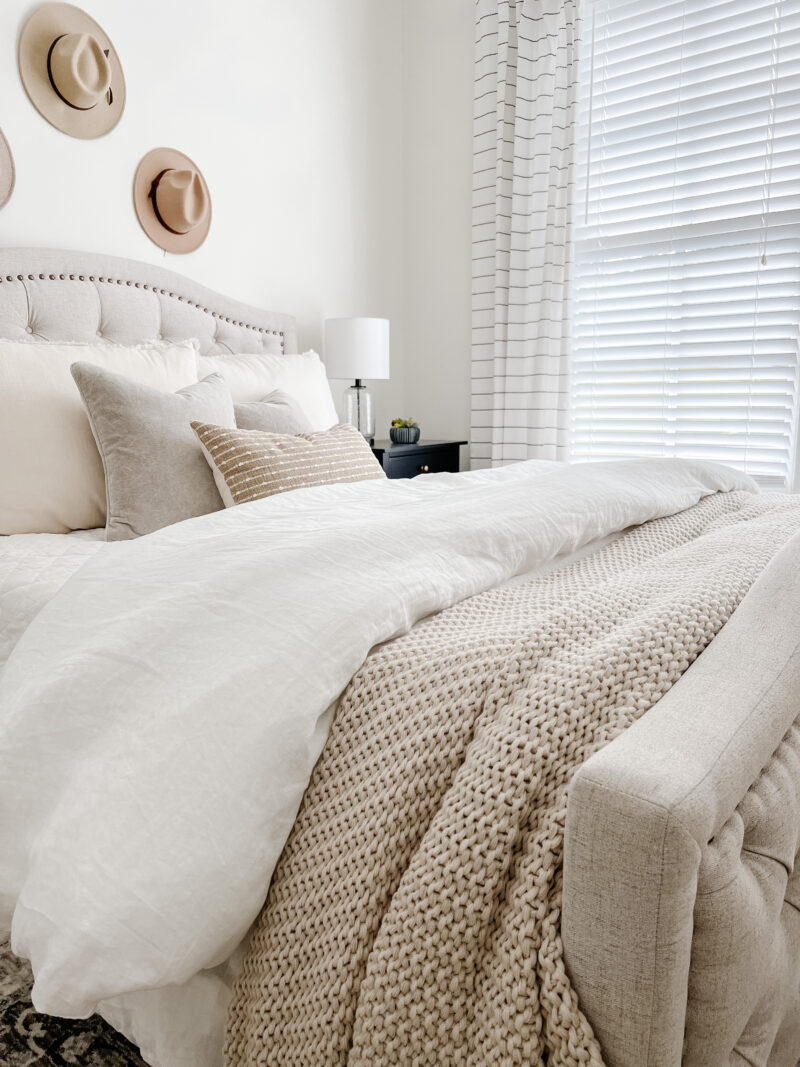 This Target blanket is one of my best purchases to date. It's chunky, huge and adds so much texture to a space. And I can't believe the price for a blanket like this. It's a great one, my friends.
NORDSTROM SALE | LAST CHANCE
The Nordies sale is wrapping up this weekend. I didn't buy too man things this year, but if you are in the market for a strapless bra this is a good one and I would much rather pay $44 versus the usually $70. This is by far my favorite bra and it's now under $30. This is the bra I wear the most.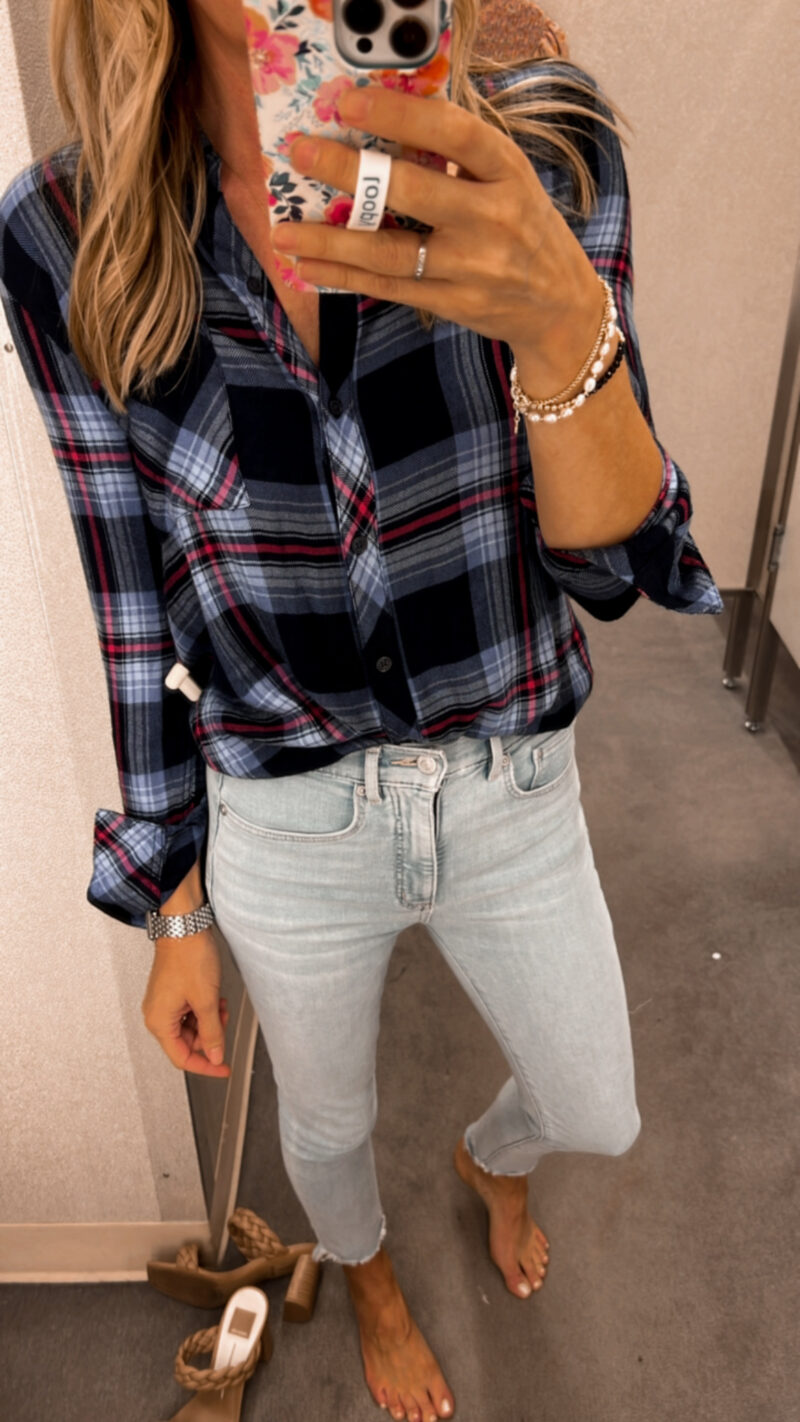 I'll be the first to admit Rails shirts are overpriced. But gosh are they soft and very flattering. If you have considered one, be sure to but it when it's on sale.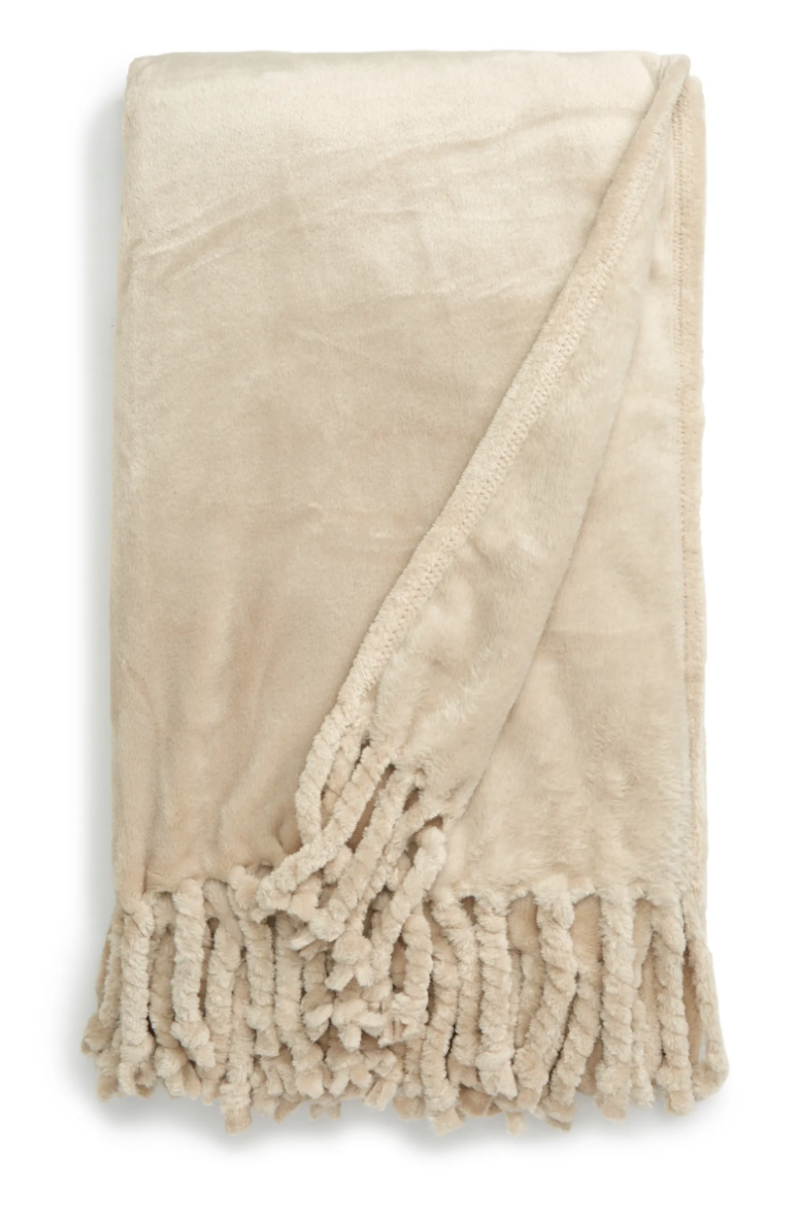 Also the last chance to grab one of these while they are under $30. We have four in our home and really appreciate how soft they are. Plus they wash and dry so well.
VUORI FAVORITE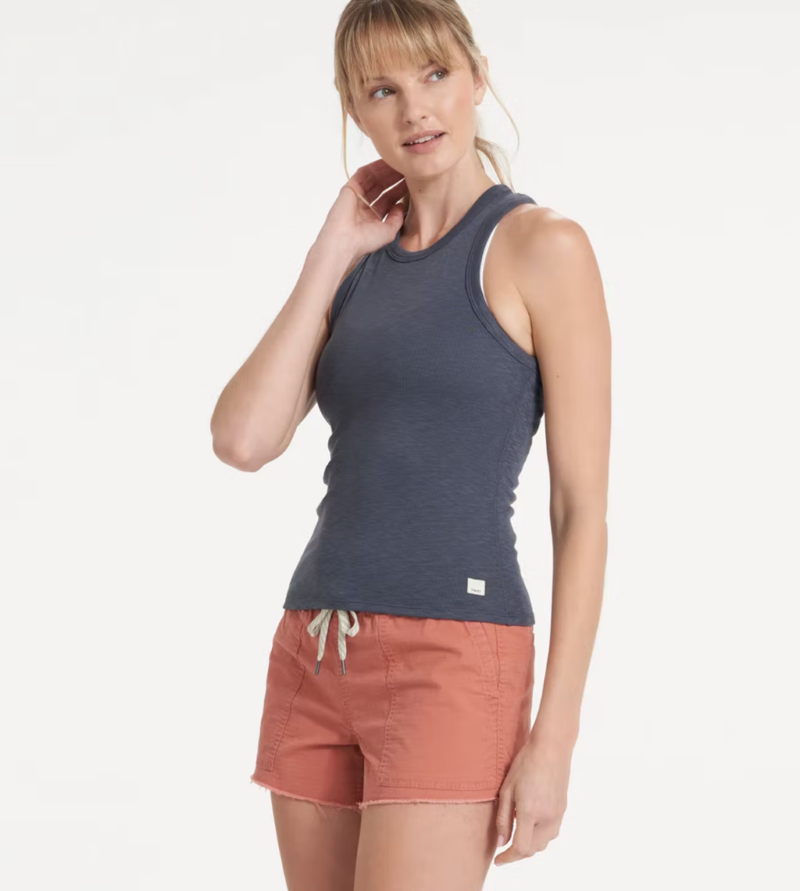 My dear friend gifted me this tank for my birthday and I am so grateful. It's such a flattering fit and I wear it all the time.
DAILY COLLAGEN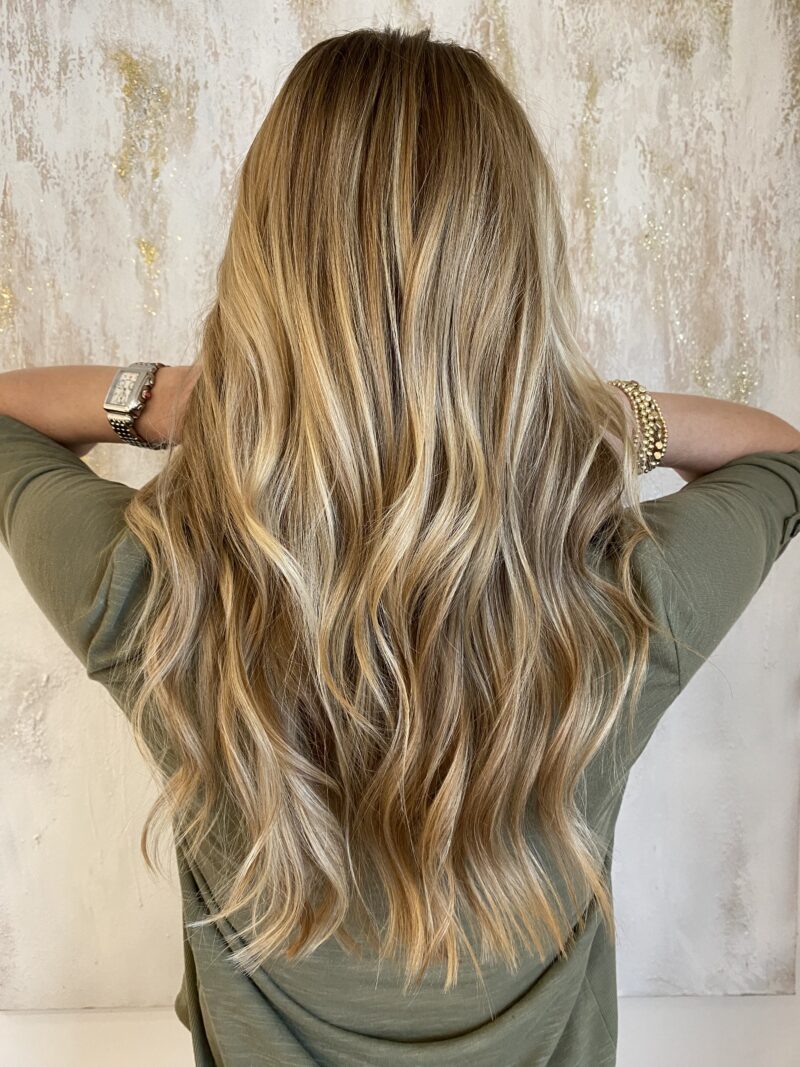 I get asked daily via IG if I am still taking my liquid collagen. One hundred percent, yes! So is my husband. It's made a huge difference in my skin and hair. Even my feet feel softer, which I know sounds crazy. But think of it is as hydrating from the inside. It has an absorption rate of 90% which is why the results speak for themselves. If you give it a try, just be sure to stick with it for at least three months to start to see/feel the results. After using it for over a year, my foot no longer gives me issues and for that I am so grateful because I am back to my usual workouts. I order two bottles of Life per month. You can use my code: COURTNEY for $10 off if you are a new customer.
AMAZON FINDS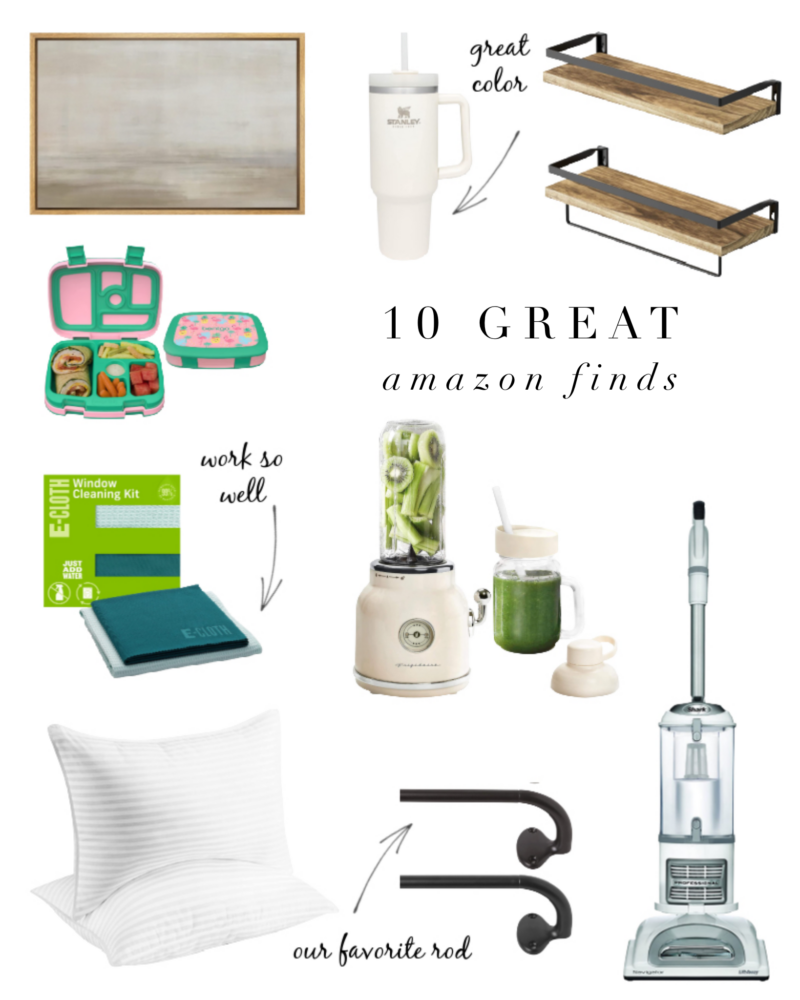 In case you missed it, I posted these 10 Amazon Finds yesterday. After I did my girlfriends were talking about how much they LOVE those pillows. See the complete list with links here.
I am now off to organize my heart out. Hoping to recruit my daughter to help because it's one of her strong suits. Enjoy the weekend with the people you love. See you back here on Monday.