Good morning. Pouring an extra cup of coffee after an unexpected couple of days. All is well but we are happy to be relaxing on a rainy day. Thank you for the sweet comments and suggestions with our laundry room project. You all have some amazing spaces and I am hoping to incorporate some of what you did. But without further ado, let's jump into Saturday Shopping.
AMAZON FINDS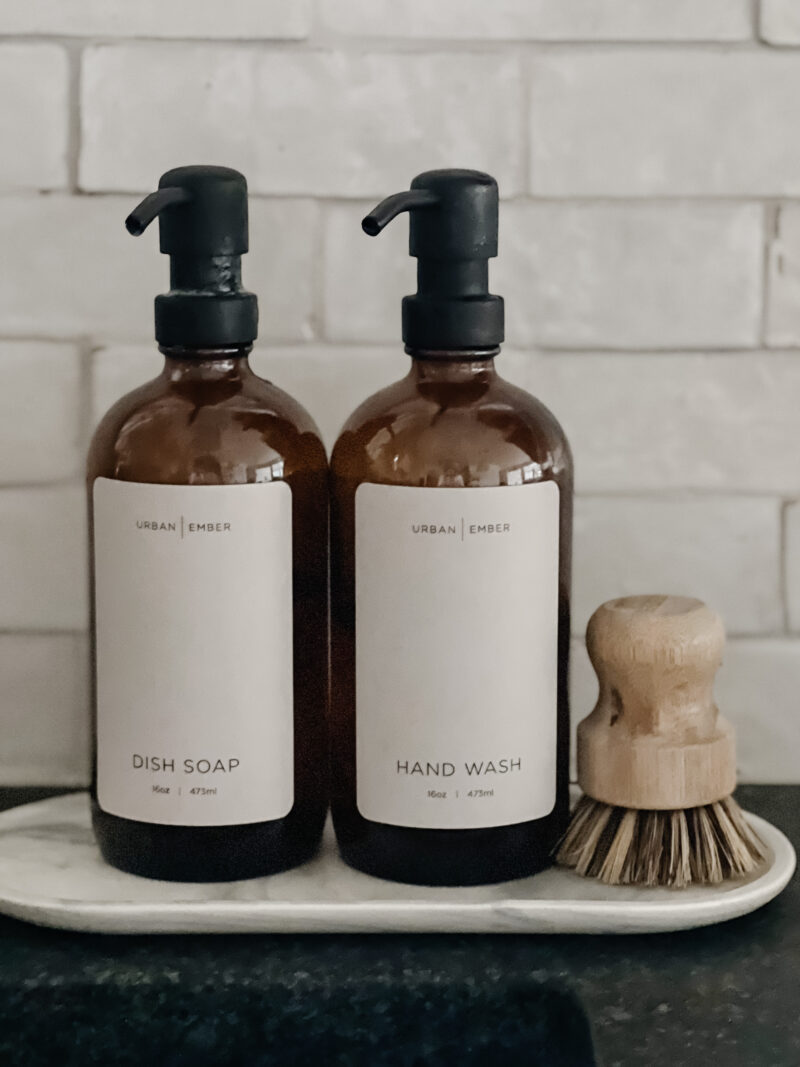 These all sit on our kitchen counter and we love them. The brushes come in a set of three (more sanitary than sponges) and work great. We have these marble trays throughout the house. They are easy to clean and keep things looking organized. The bottles can be found here.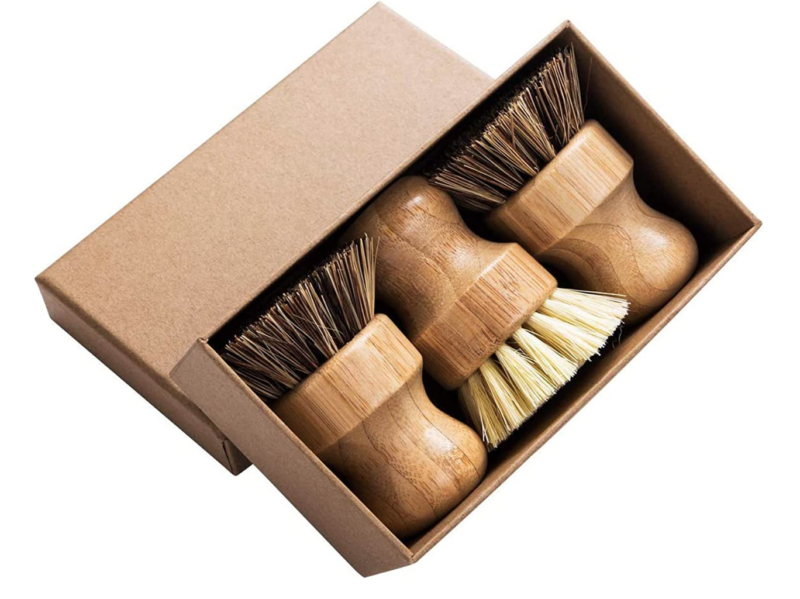 This set of three is on sale for $10. The other day when I hiked in the mud, I discovered that these work awesome on cleaning shoes. So I have set one aside in the garage to do just that.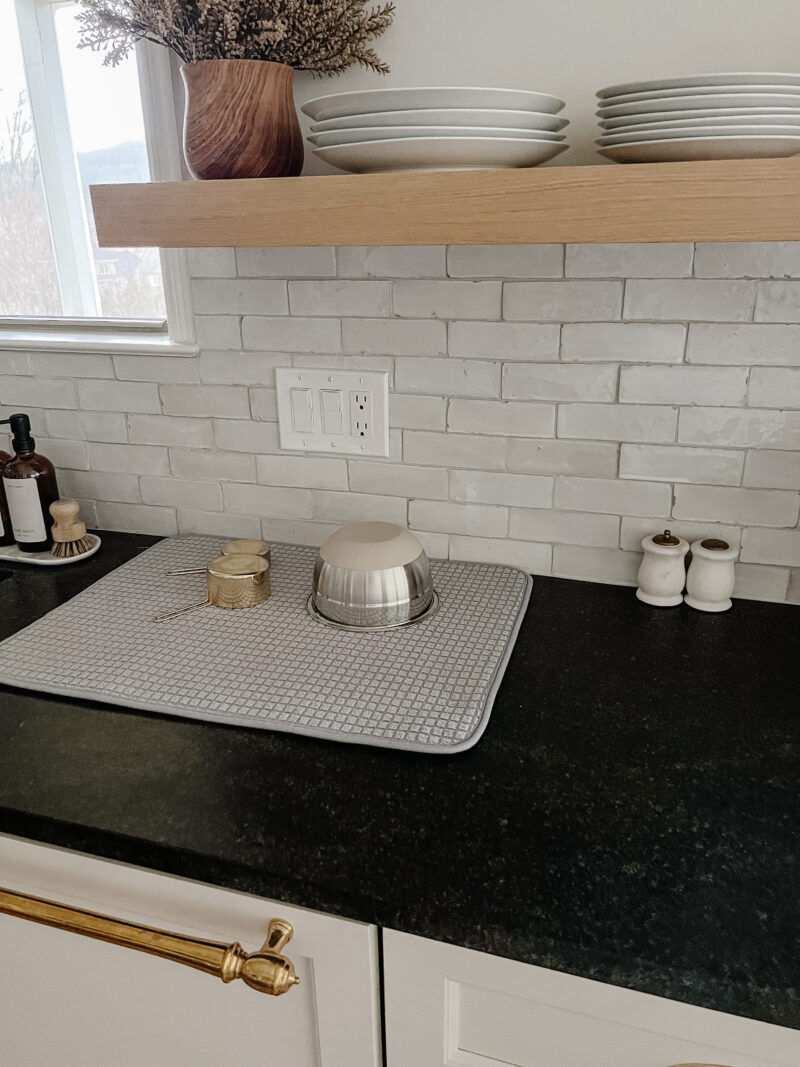 Where has this drying mat been my whole life? I was at a friend's house and she had this. If you had no idea, like me, now is the time to grab one. It sounds crazy but it's my favorite purchase lately. Everything dries so quickly on it and it can tuck in a drawer when not in use. It's also nice if a couple of things aren't dry when I unload the dishwasher. I place them on here and it works great. Love this mat.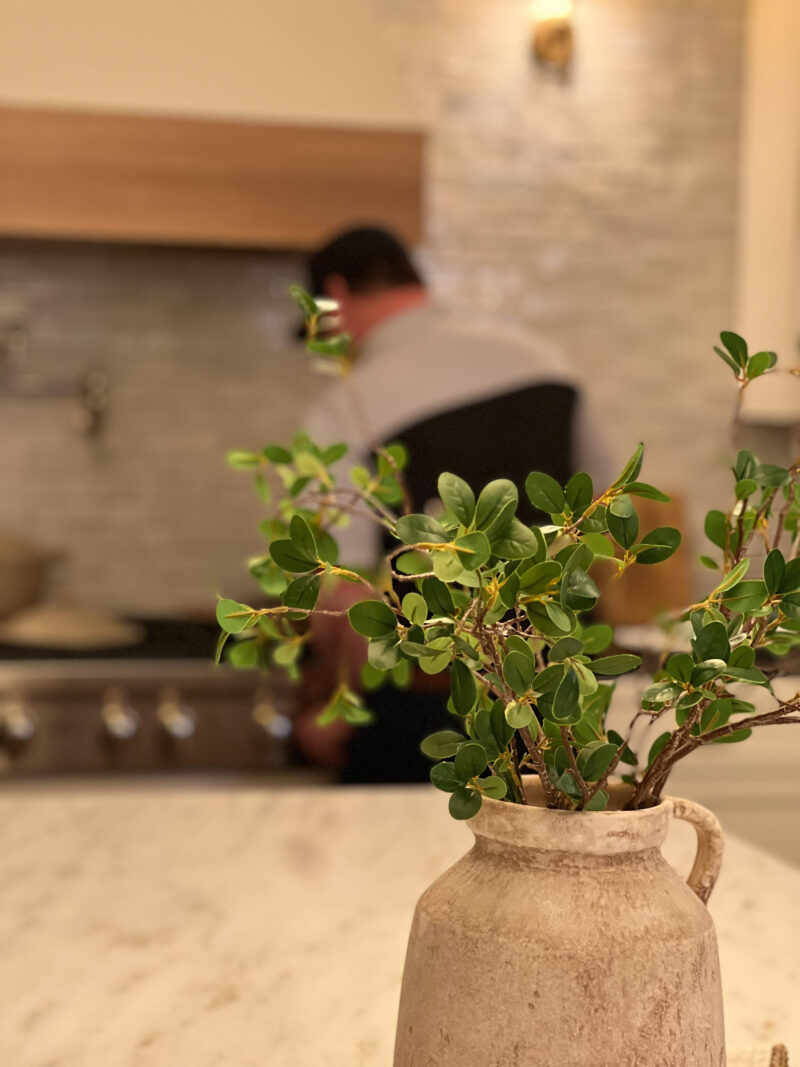 I swapped out our winter greens for these faux stem (4 for $33). These have been a great purchase. They are a really pretty green and very realistic looking. I have four stems in this jug.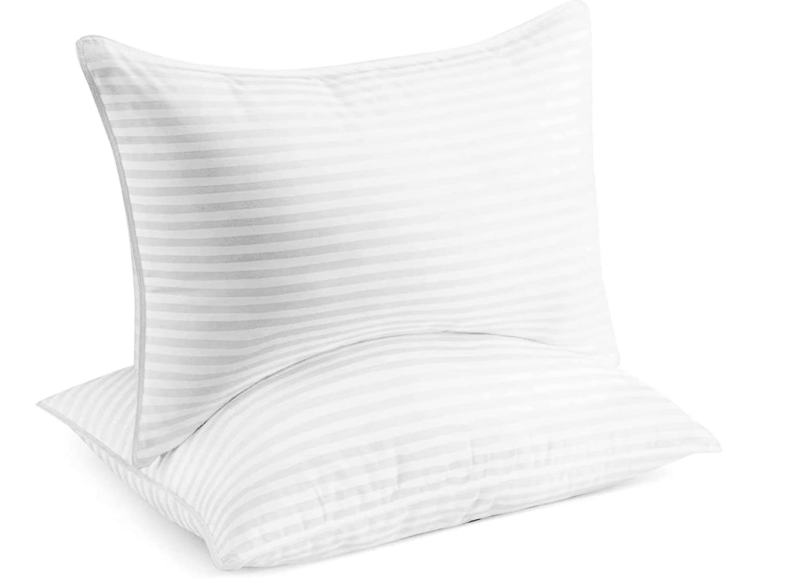 Anytime we have guest, these pillows receive rave reviews. They have 214k great ratings. That is insane. Anytime someone stays with us, they ask us where they are from. So if you in this new year you are looking to refresh your own pillows, these are a fantastic choice.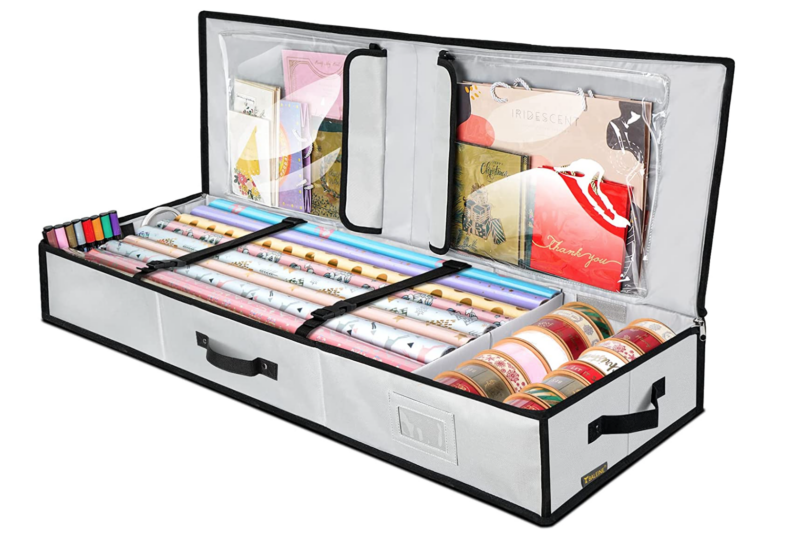 What a great way to store Christmas wrapping. I think this would fit under most beds or in a storage area. Nice way to keep everything in one spot.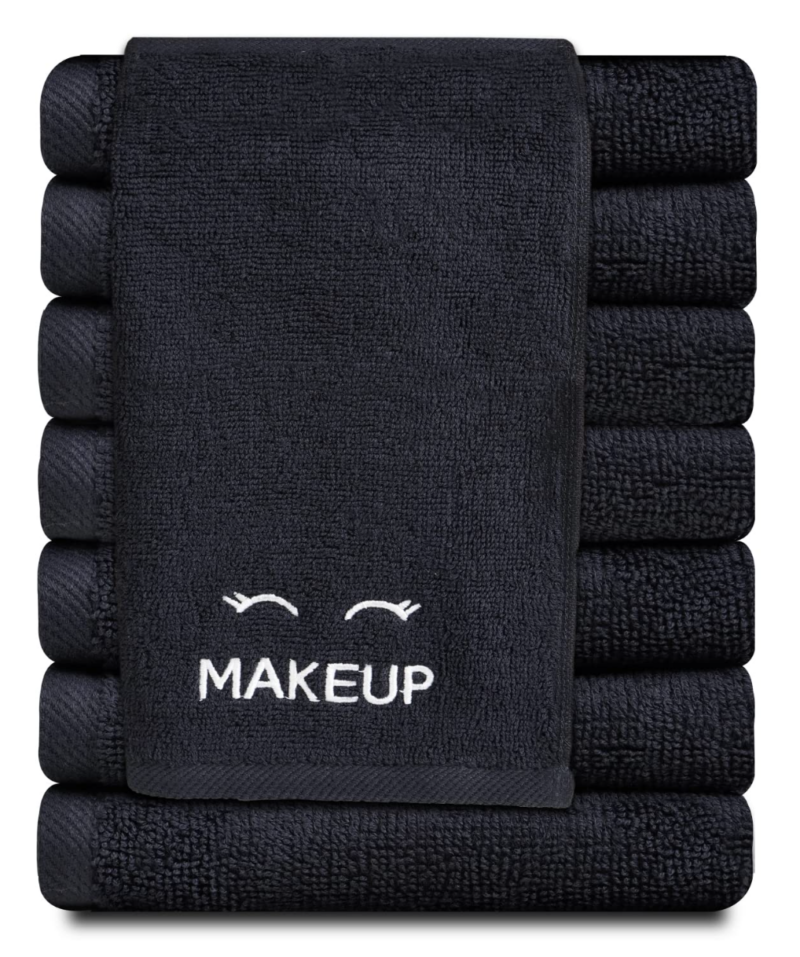 These black cloths have been a life saver in this house. Nobody loves makeup on their white towels so these solve that problem. I love having them in our guest bathroom as well as in my daughter's bathroom (especially for sleepovers). In fact I just ordered a new set.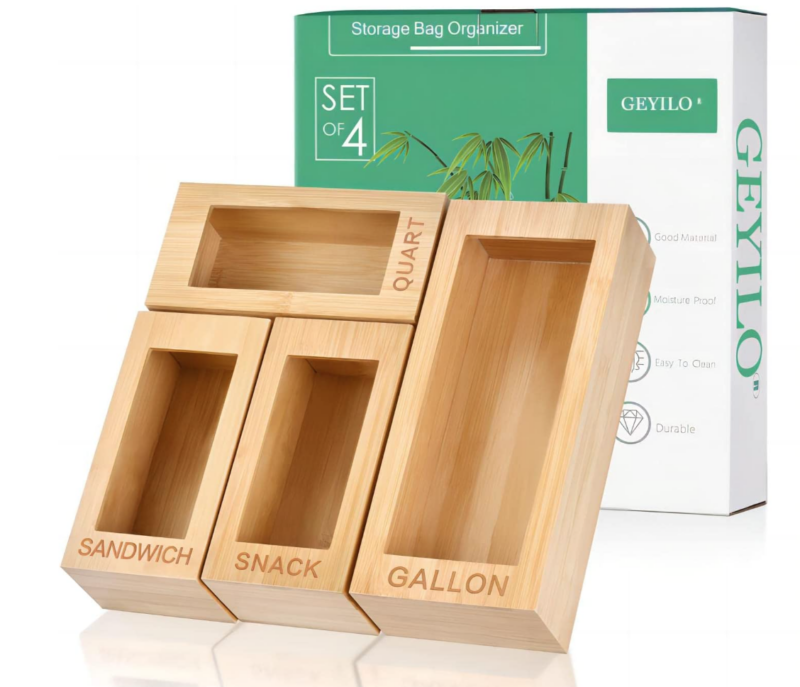 I can't recommend these enough. I can't explain why transferring the bags to these matching bins makes me so happy but it does. I LOVE opening this drawer. They are currently 57% off so now is a good time to scoop them up if you have been considering it. It really does create a pretty, organized drawer.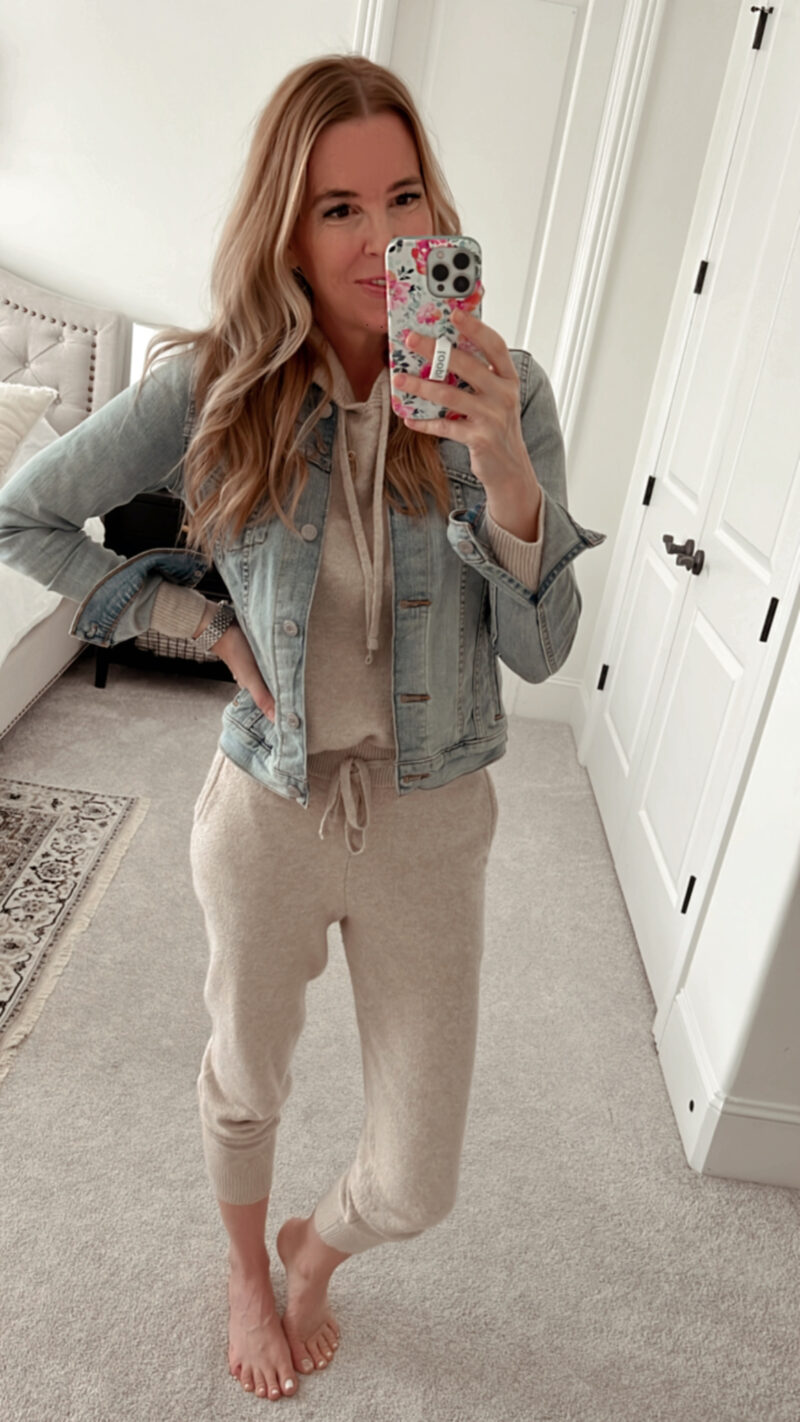 It's a cold and rainy day here so I am actually in this sweater set. It's so soft and cozy. And on sale big time. The top is now $16 (45% off) and the joggers are $14. My denim jacket (on sale for $40) is also from Amazon and goes with everything. I take it everywhere with me because it's easy to toss on over pretty much any outfit.
LOVE HEARING FROM YOU
Nothing makes me happier than receiving messages that you love something I recommended. It's been fun hearing that you received this pretty glass box for Christmas with the printer. I love that. It's been so fun being able to print special photos right at home and have them on display in this box. It's a lost art with phones these days so it's been a nice reminder for us of how important real photographs are.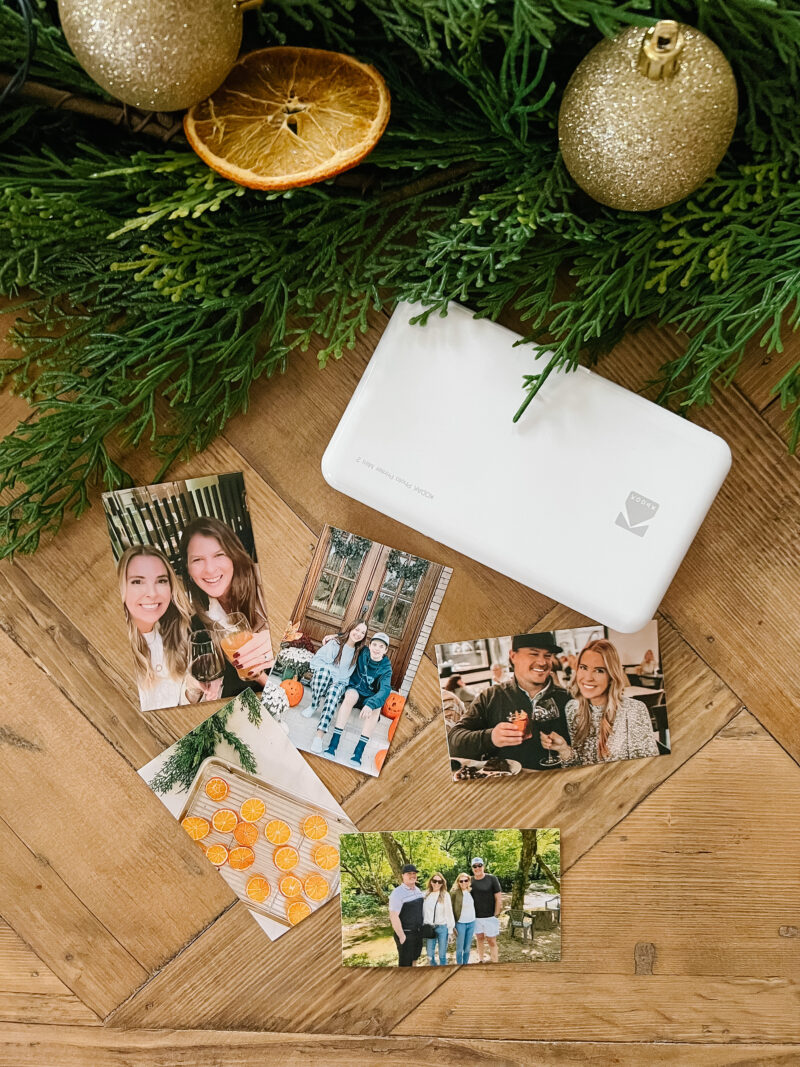 The printer itself is now on sale! Such a great birthday gift if you are celebrating someone soon.
LOFT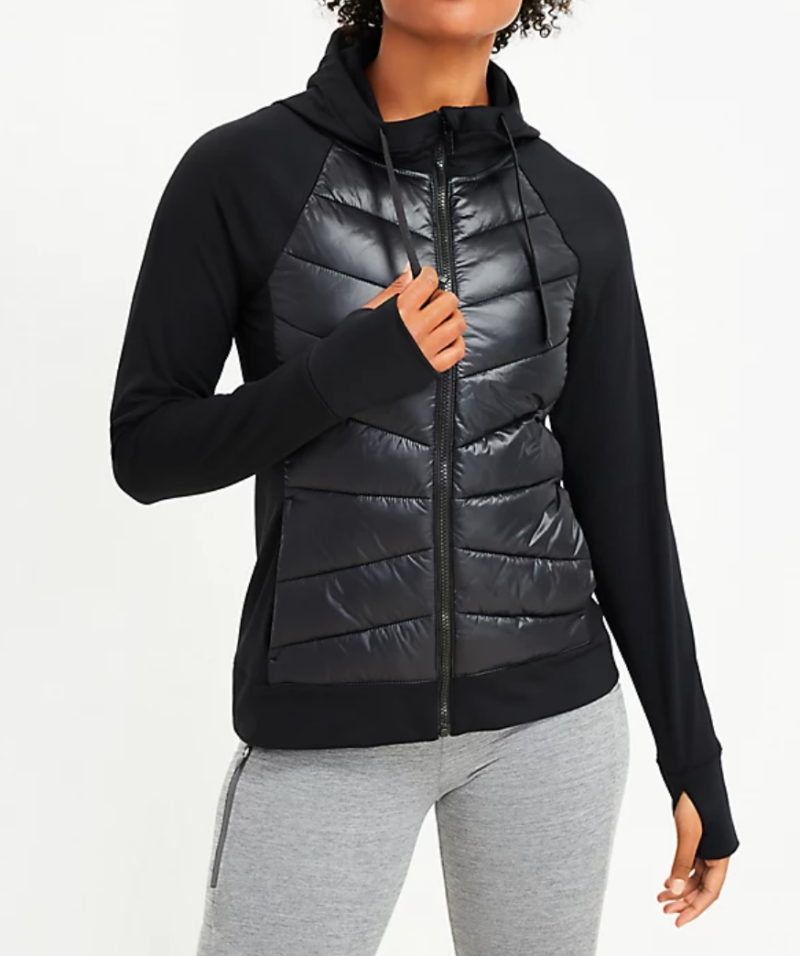 Winter is always a challenge with hiking or walking outside. I don't want anything too bulky and it's nice if it is sporty. This jacket fits the bill. It's now 30% off, too.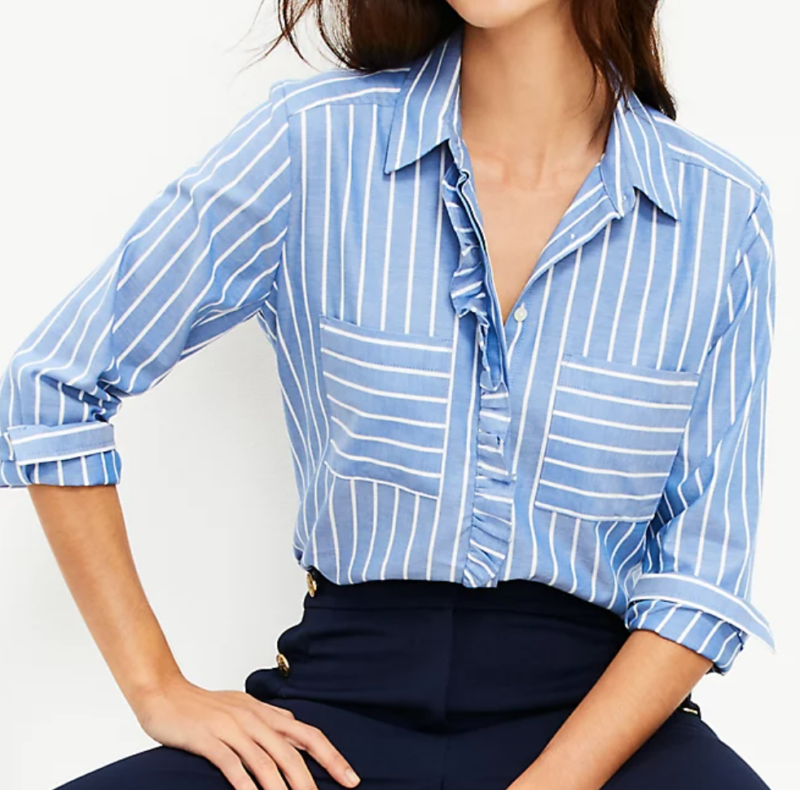 I love everything about this button down. It's sophisticated and professional if you are in an office, but still so feminine and pretty. Yes, please. Currently on sale.
NORDSTROM SALE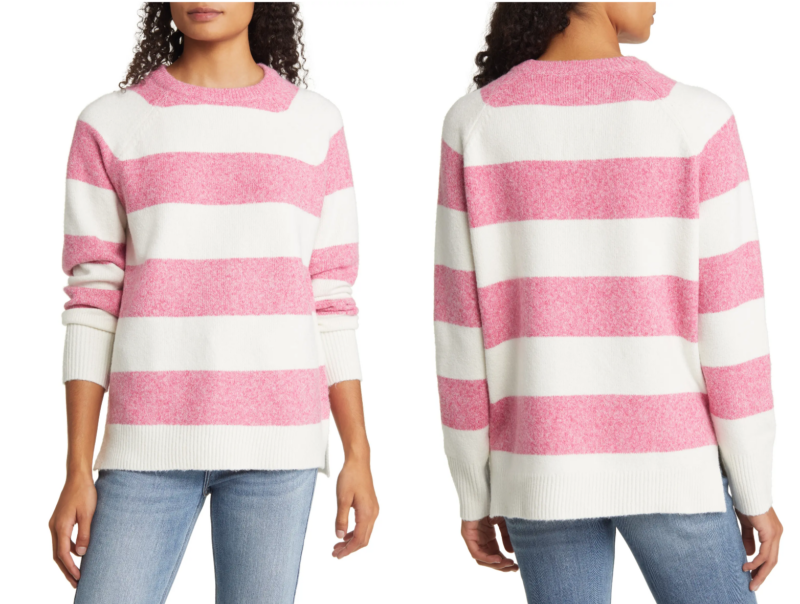 So cute! I love a good stripe and this soft sweater is now 40% off. It comes in many different colors.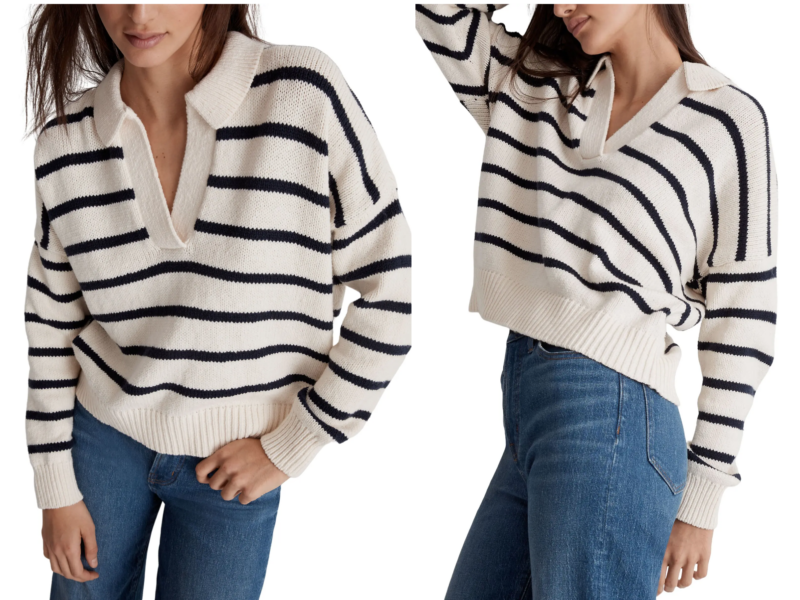 More striped goodness. This is classic and will never go out of style. Great with a wide legged pant.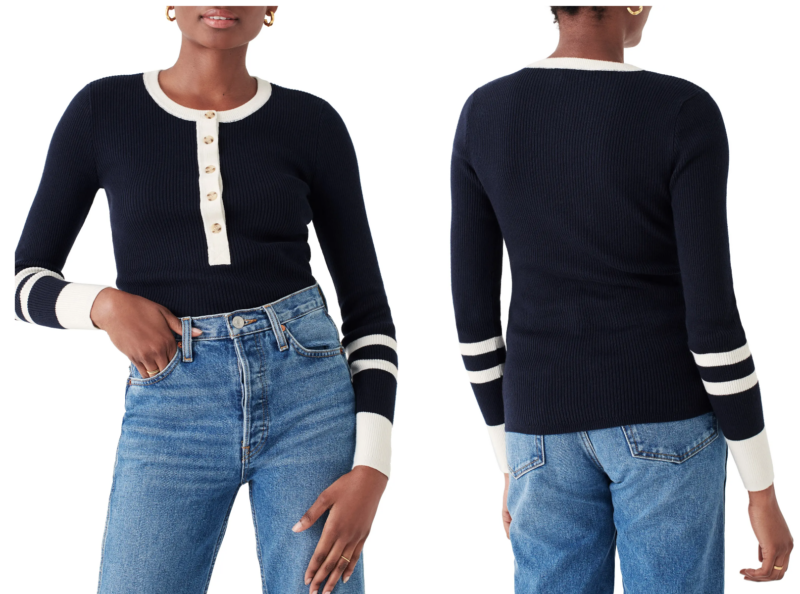 This is gorgeous. It's cotton and cashmere and a splurge. Leah, my dear friend, if you are seeing this, I immediately thought of you.
TARGET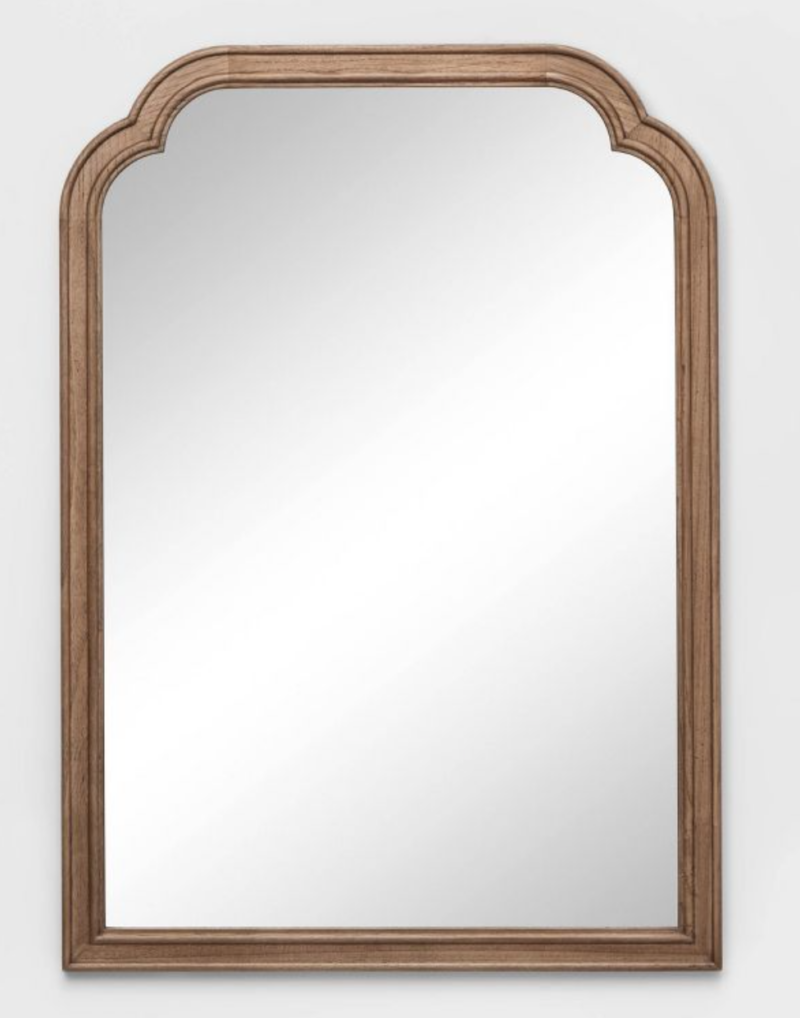 Are you looking for a pretty mirror. When I walked by this I literally just stopped and stared. It's far prettier in person and the dimensions (30 x 42) are fantastic. It would be gorgeous in a powder room or over a fireplace. Also really lovely on a sideboard. I am trying to find a spot where I can incorporate it. This is a really great mirror.
WAYFAIR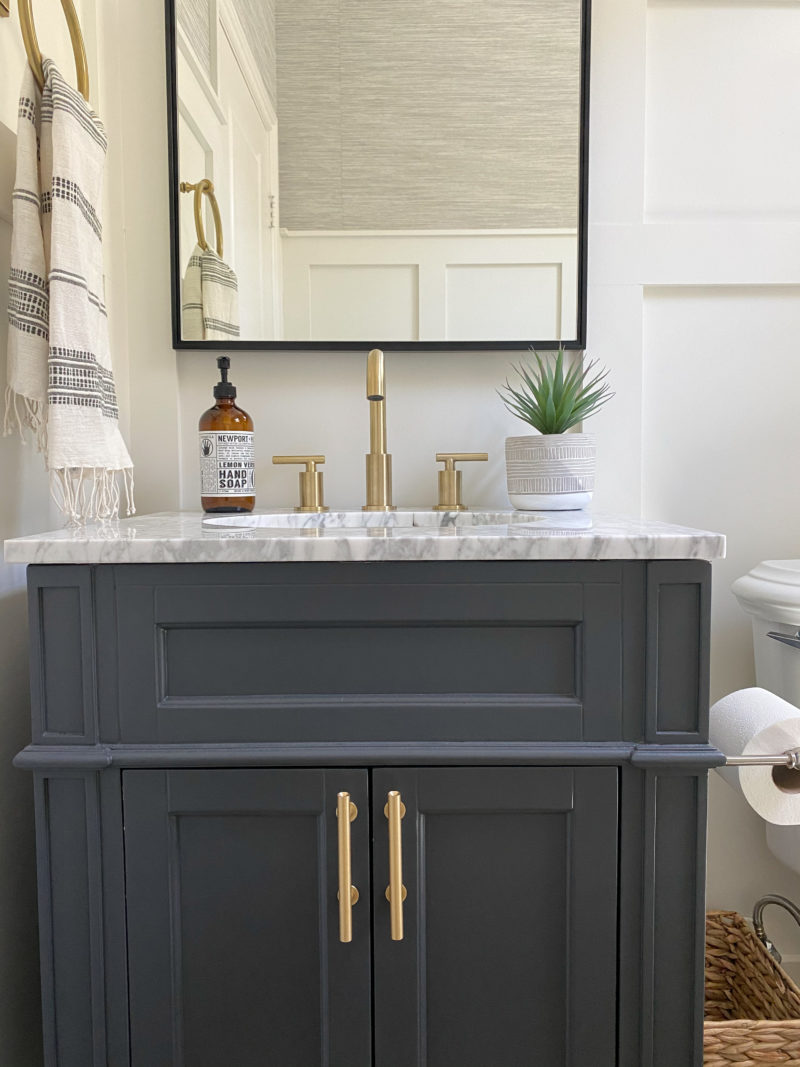 Our favorite vanity is on sale. I can't believe the price. It really is a great piece. The faucet held up well and is from here ($60).
This faucet is one of our favorites. We have used it in our primary bathroom and now in our powder room. It's more beautiful in person (we used the polished nickel).
Hope you are able to relax this weekend. Believe it or not, we are still putting away Christmas. Things just moved a bit slower this season and that's fine by me. What's the rush anyway? Make it a great day, my friends.