Good morning! How was your week? I can't believe the sales happening this weekend. Wait until you see what I've rounded up. Plus some gems that are finally back in stock. Grab a hot cup of coffee or tea and let's do some Saturday Shopping.
FINALLY BACK IN STOCK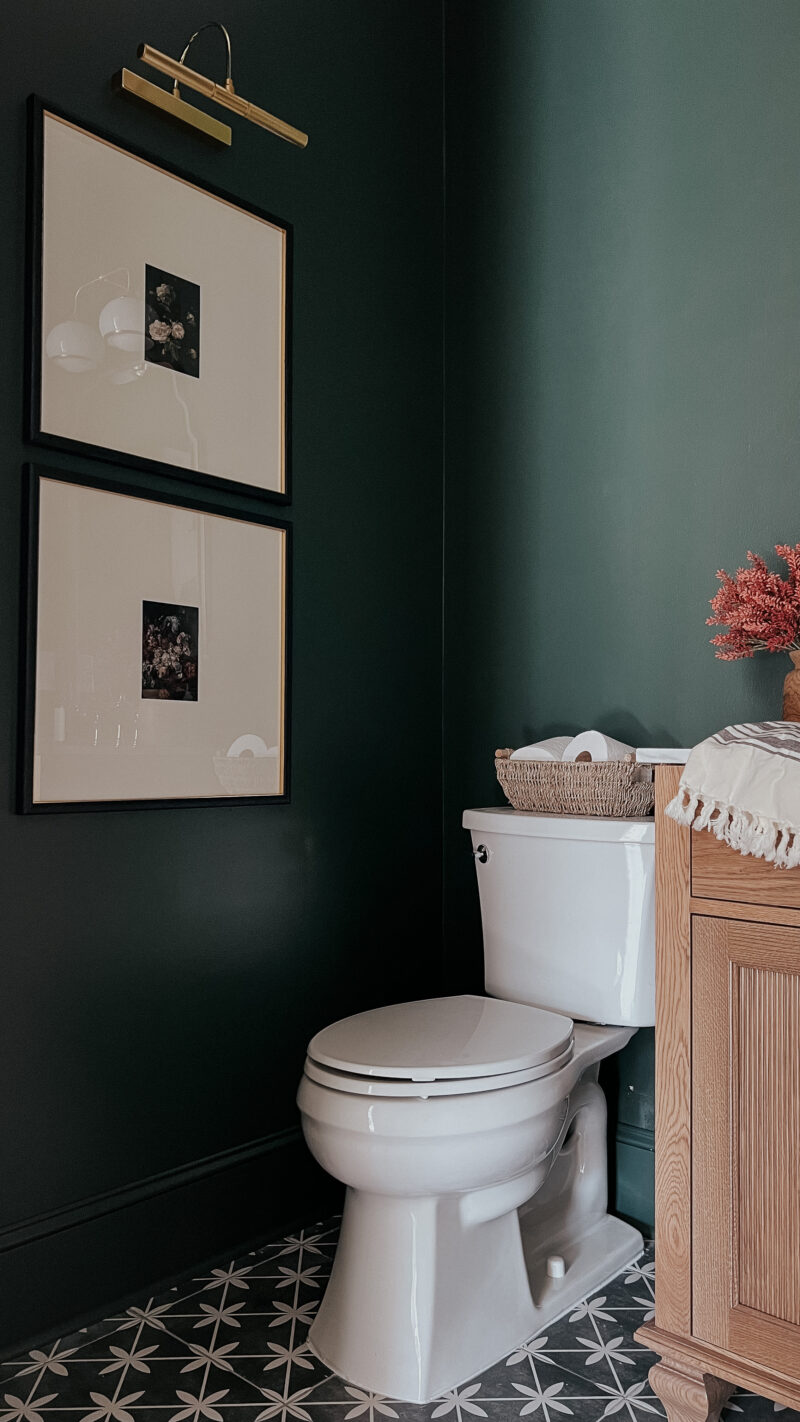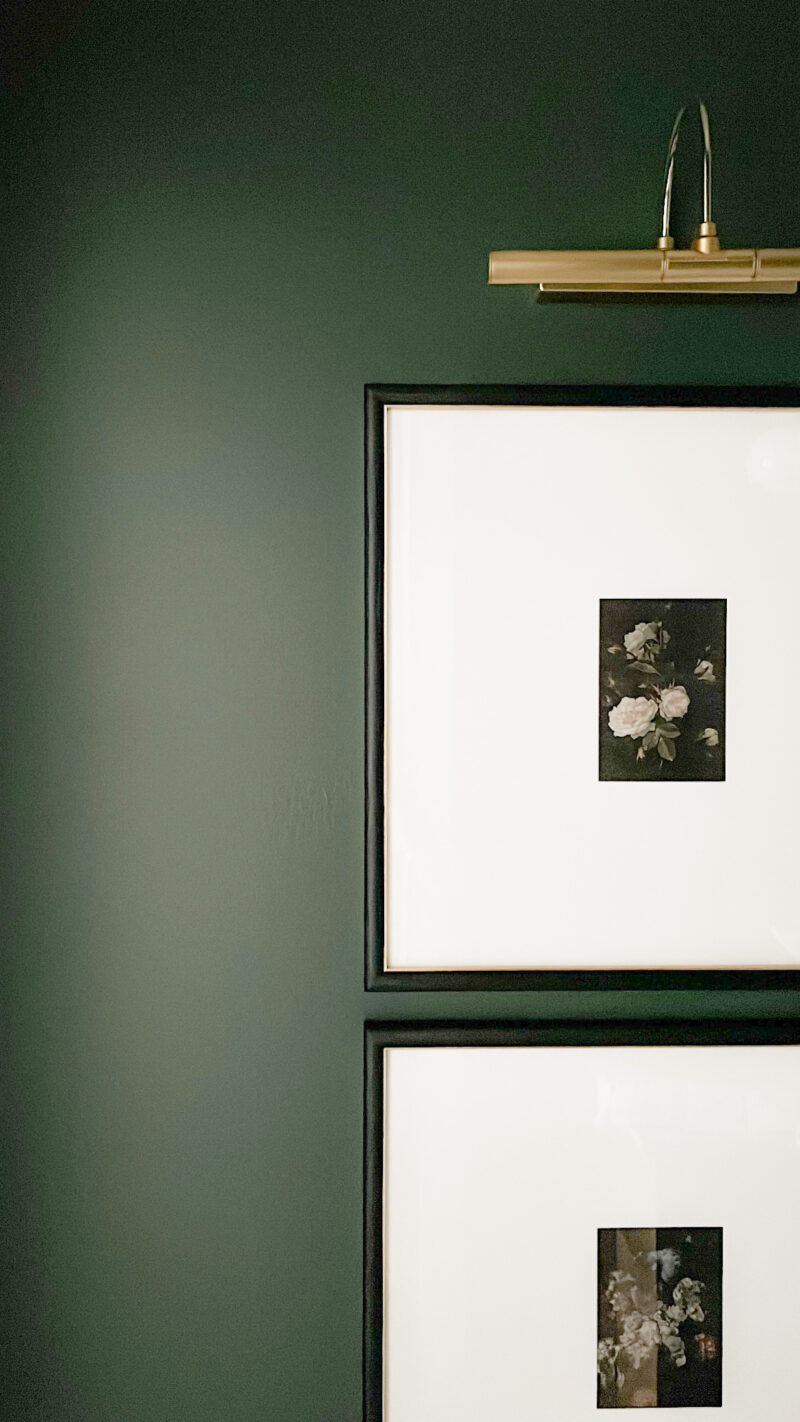 These frames are so beautiful in person and they are finally back in stock! I LOVE these. They are black with a hint of gold. Our picture light is from here (easy to install and turns on with a remote).
*Powder room reveal and sources here.
They also come in an all gold version. Highly recommend and love these frames. They are 20 x 20 with a 5 x 7 opening.
EXTRA TALL STEMS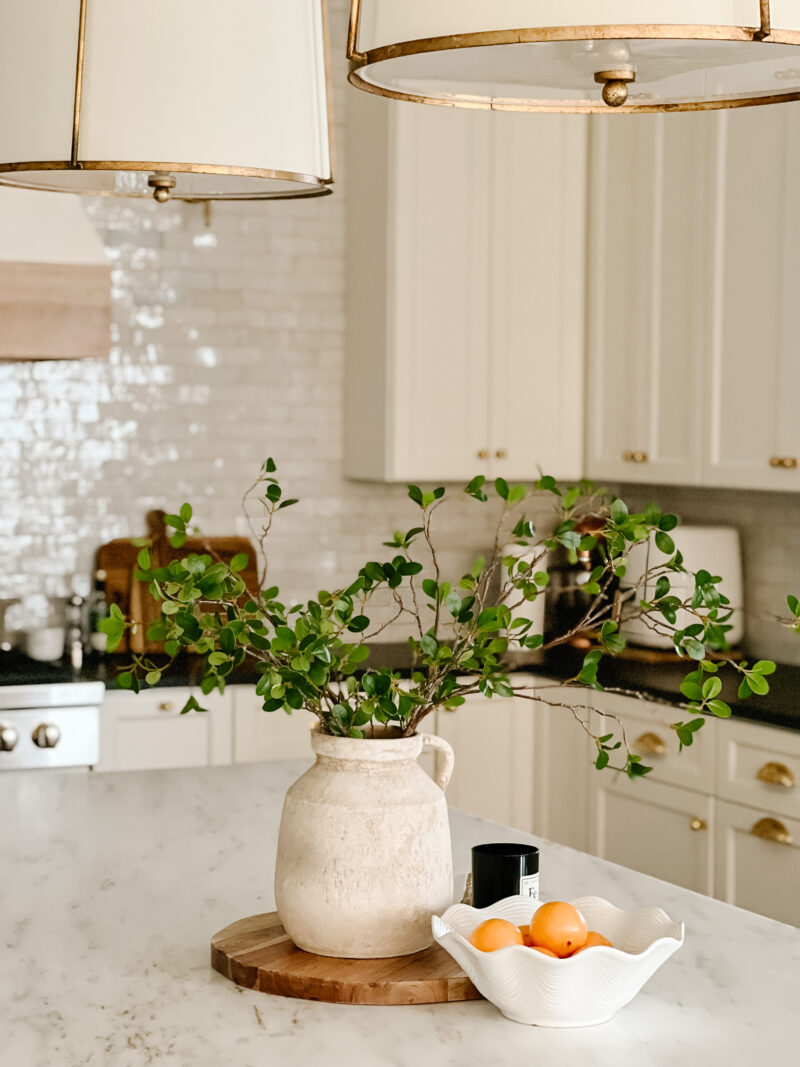 These stems remain the best seller this week (along with these pillows). They are very realistic and come in an extra long length so they are great for really tall vases or for making a big statement. I fold them stems over to make them shorter for this jug. This is four stems ($33). I just added some more color with a bowl of fresh oranges. We like to make an orange shot each morning with fresh turmeric and ginger.
*The jug was from McGee and Co. but no longer being sold. This one is quite similar.
MCGEE AND CO.
Select pieces at McGee and Co. are on sale including this mirror. This has fantastic dimensions (30% off).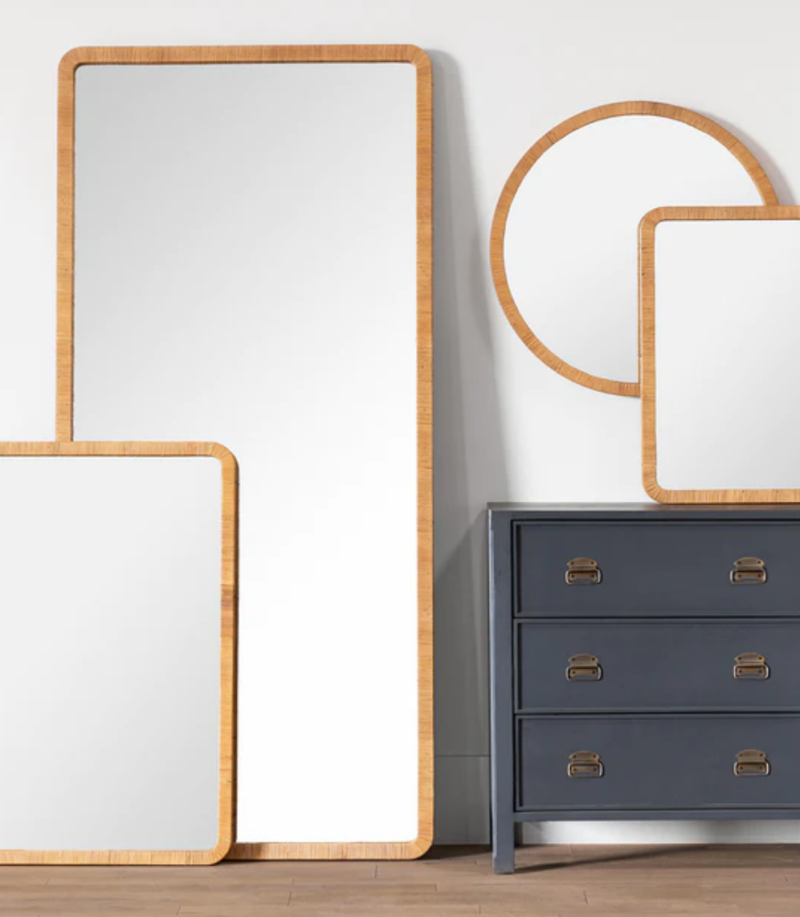 These woven mirrors are also 30% off.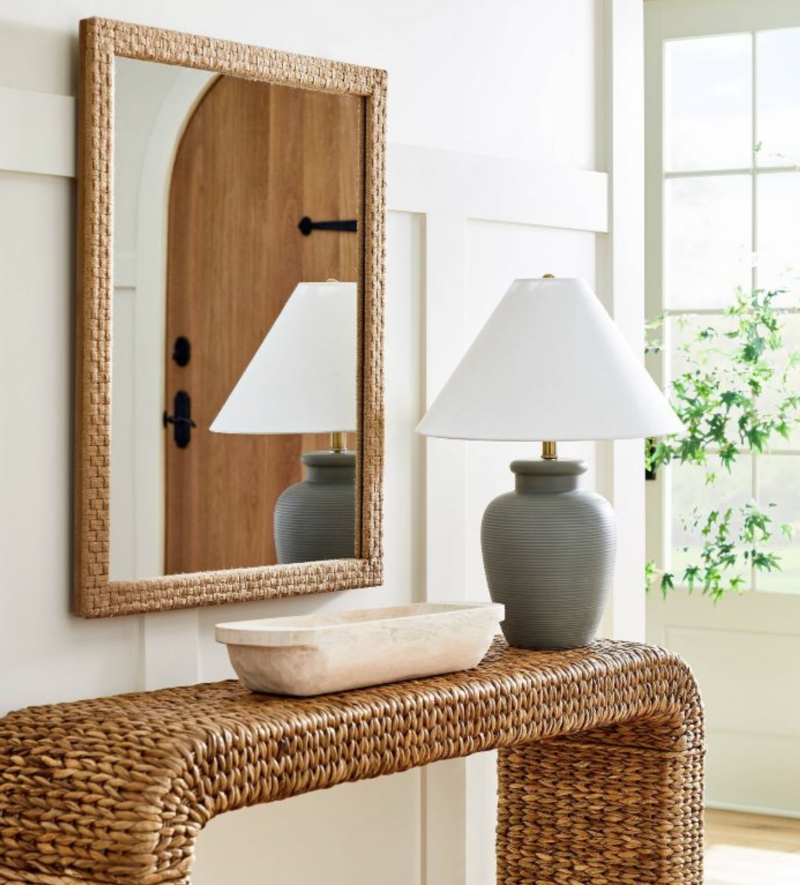 But I am thinking this woven mirror (Studio McGee designed) is a fantastic option coming it at $80.
LOFT EXTRA 60% OFF THE SALE PRICE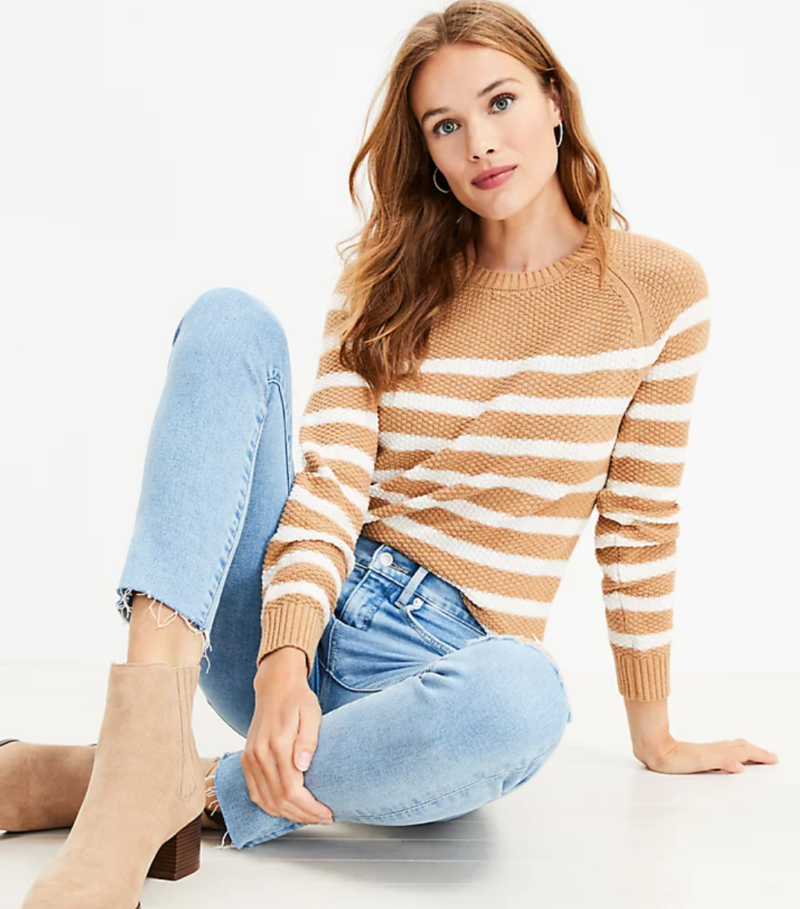 Loft is having a HUGE sale. It's worth checking out because it's 60% off the sale price. So this classic sweater was $65 but is now on sale for $18! That's a great price cut.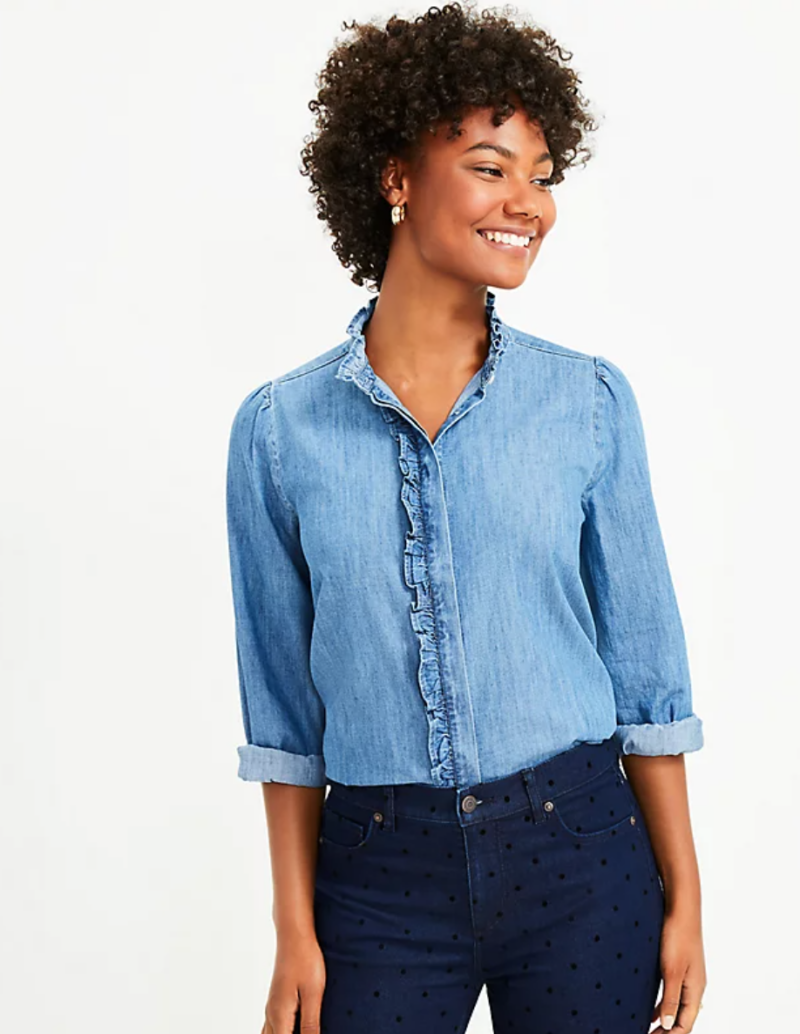 This feminine take on a classic denim shirt is now $18 with the deep discount. These prices are great, ladies.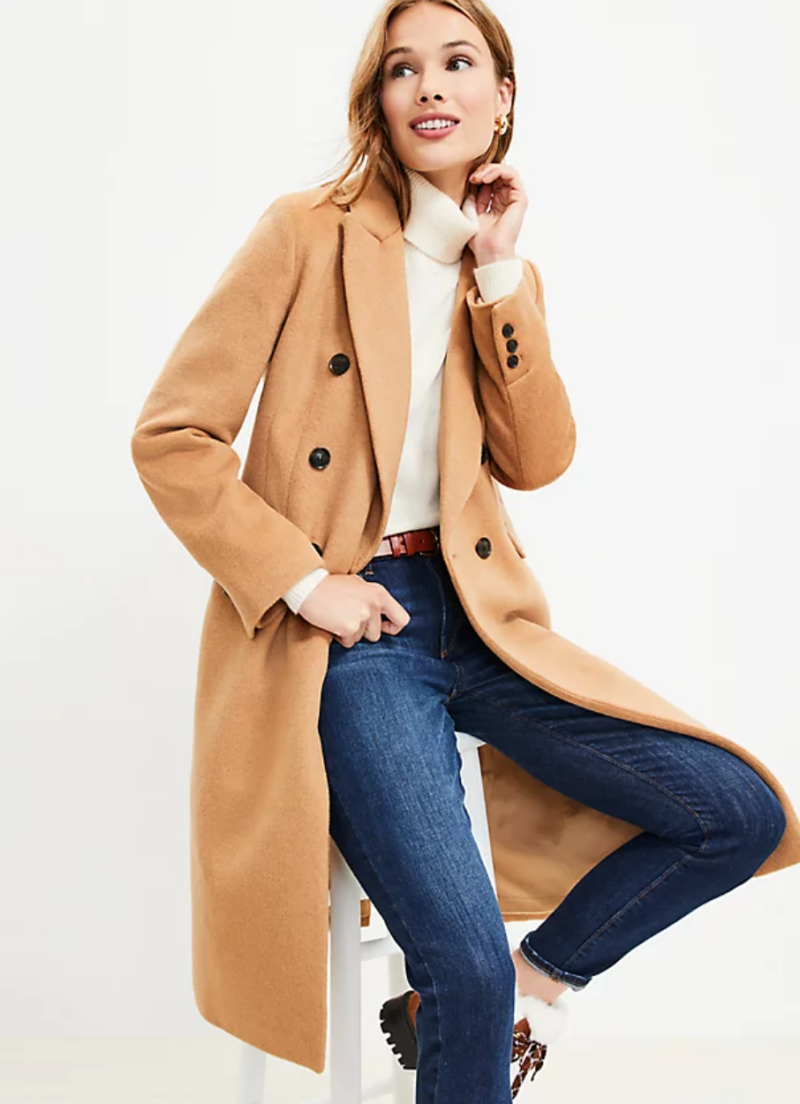 This beautiful coat was $210 but you can now have it for $68. This will never go out of style.
ONE OF MY FAVORITES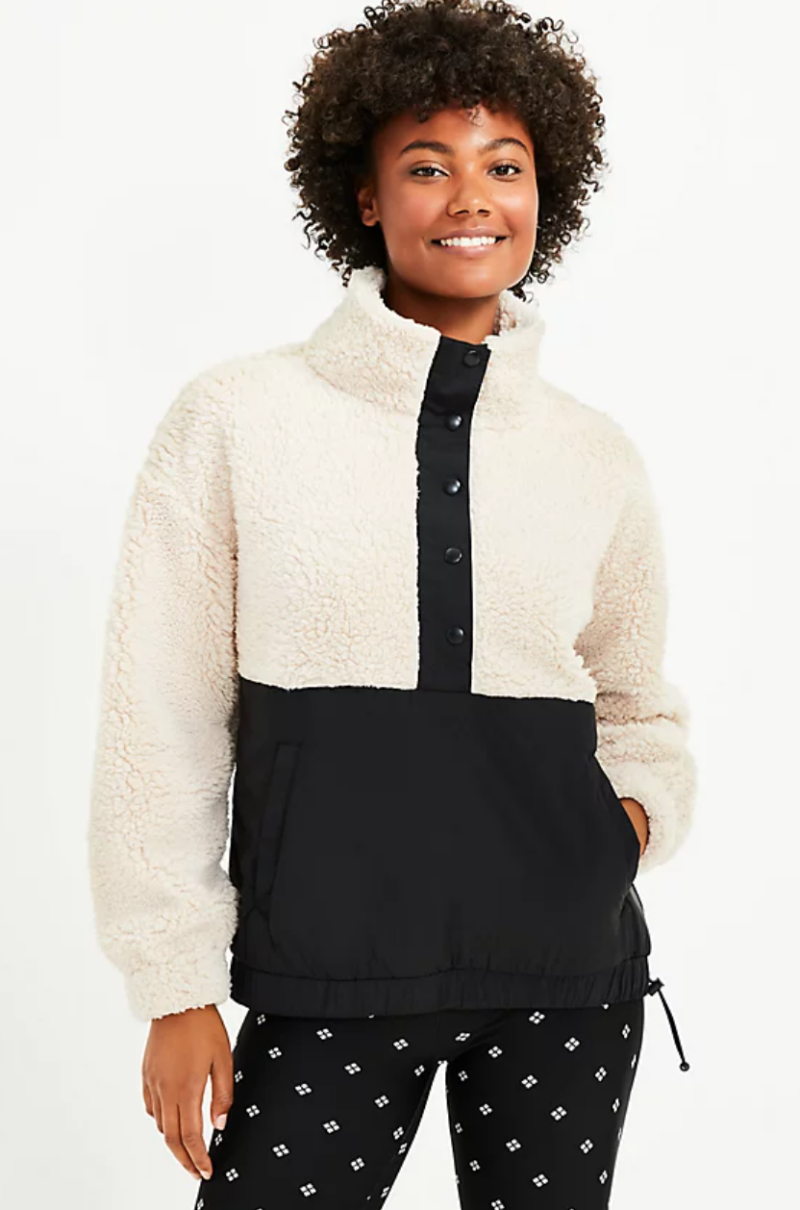 Run don't walk. This cozy sherpa jacket ( I have it and love it) was $98 and is now $29.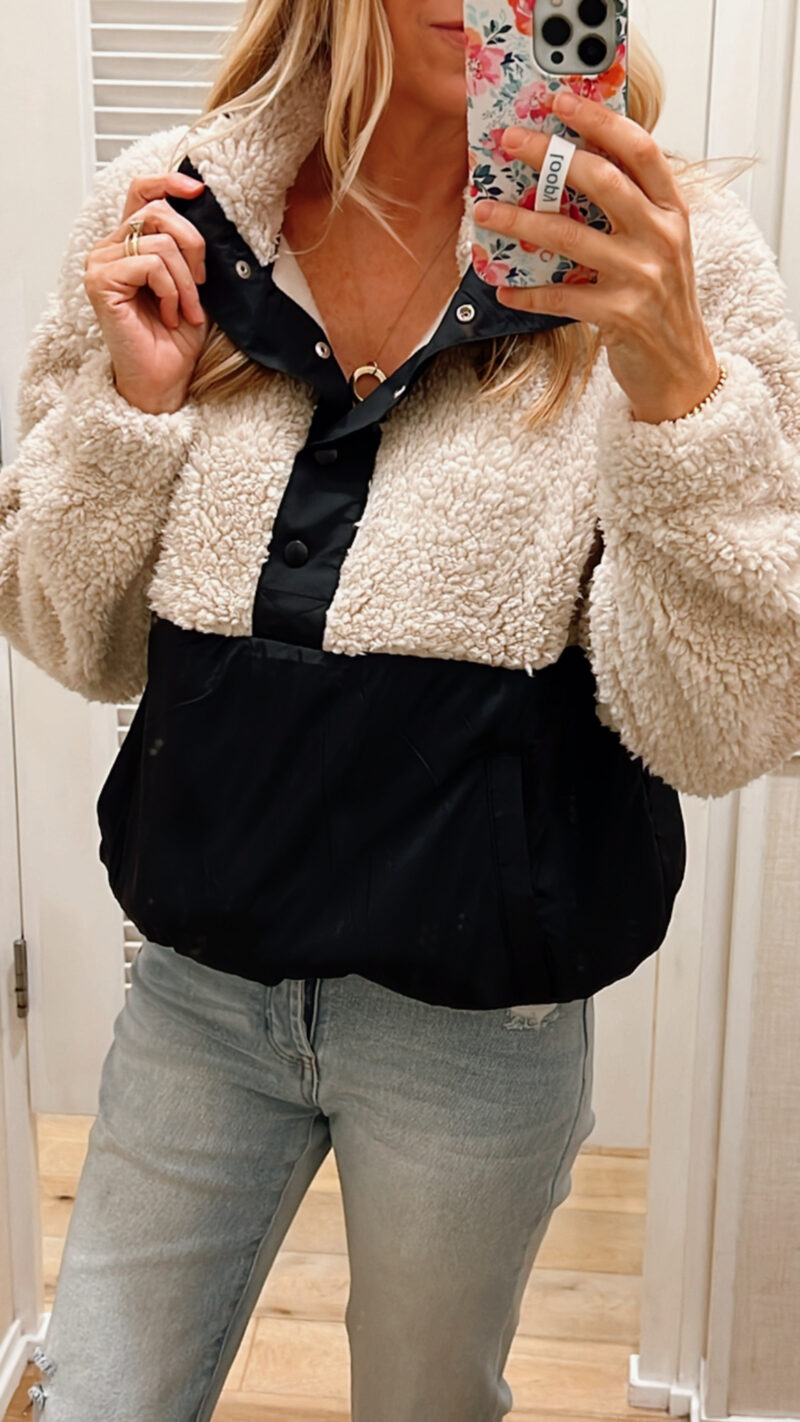 Here is another look. I wear this all the time and love it. It really is so comfy and warm. You can wear it tight on the waist or just straight down. Both ways look really cute.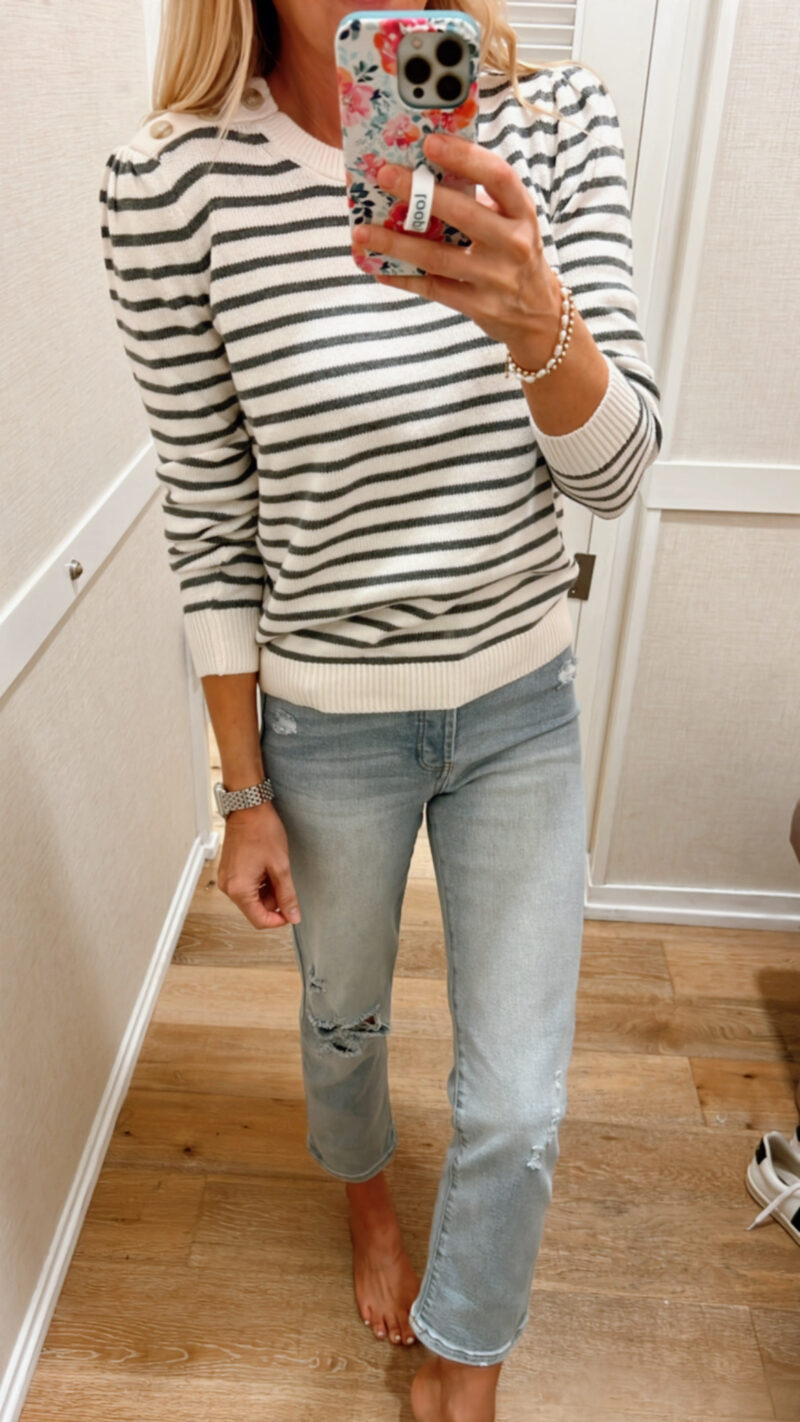 This pretty striped sweater is now $18 but the sizes are going quickly.
The entire sale is GOOD!!!! You can check out more of it here.
TARGET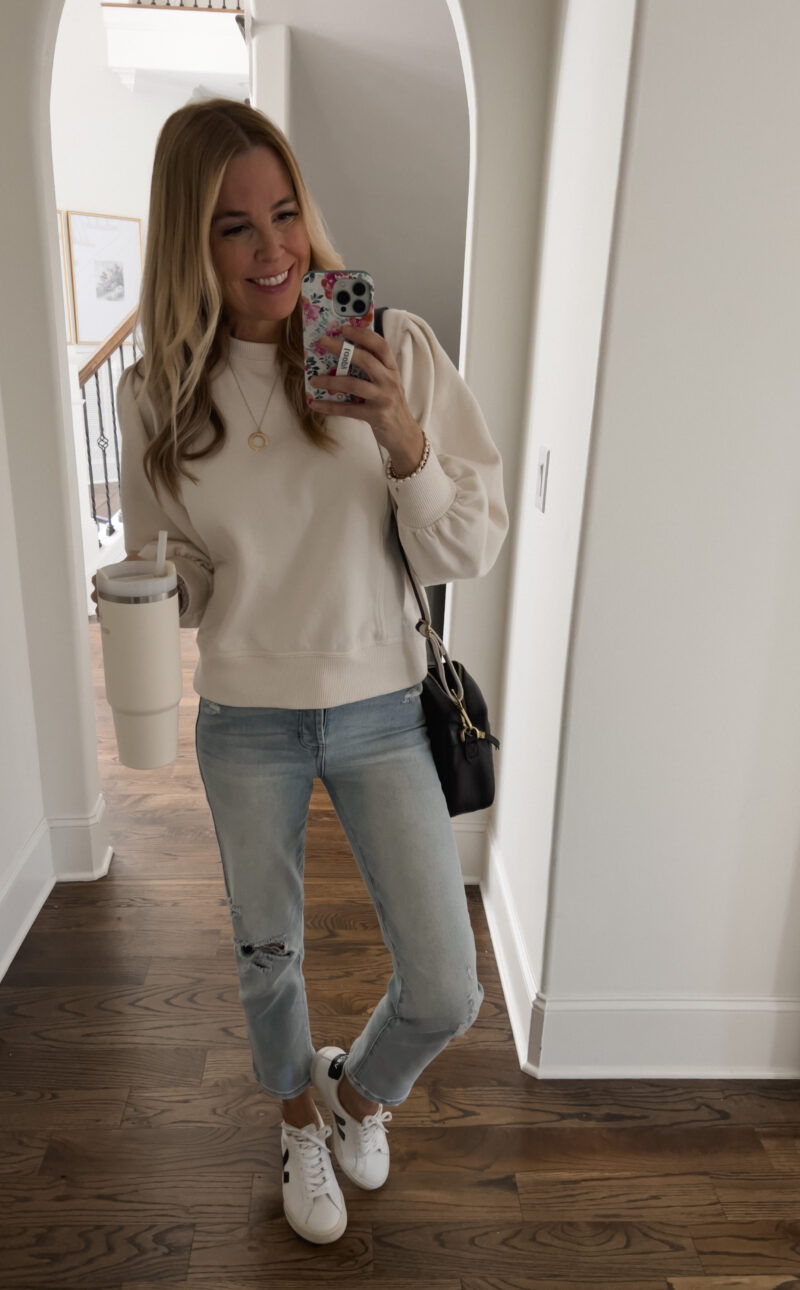 stanley cup | crossbody bag | sneakers | similar jeans
I noticed this sweatshirt is back in stock in all colors. I wear it all the time. The puff sleeves just make it feel a little bit more special than a simple sweatshirt.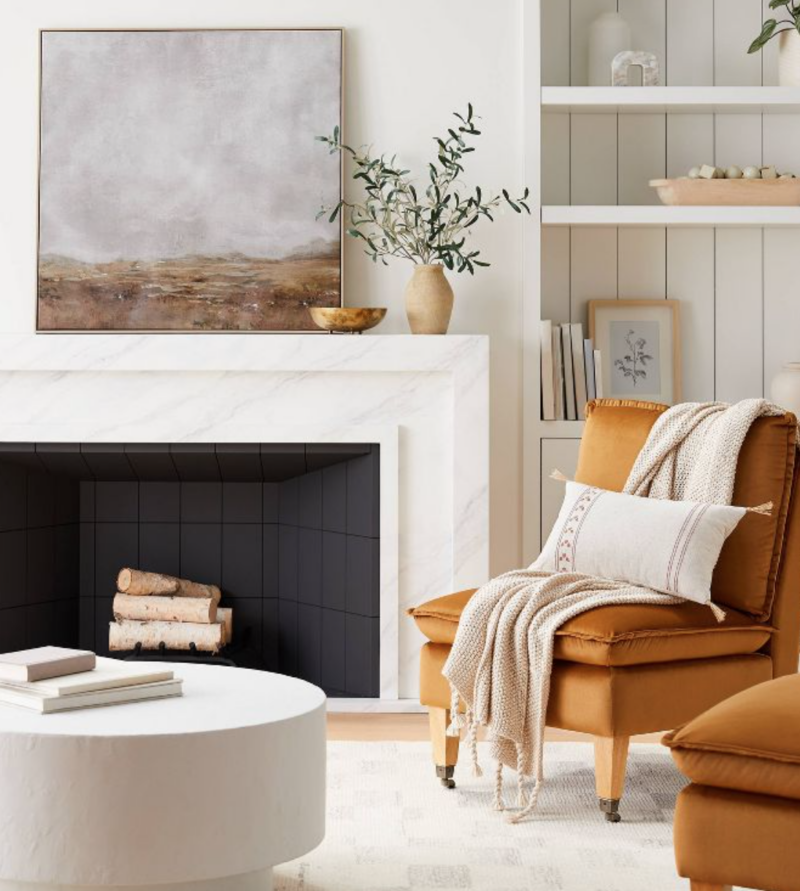 Studio McGee does such a great job with the artwork for Target. We have a couple of these oversized canvas pieces and love them. This one has such a neutral moody vibe.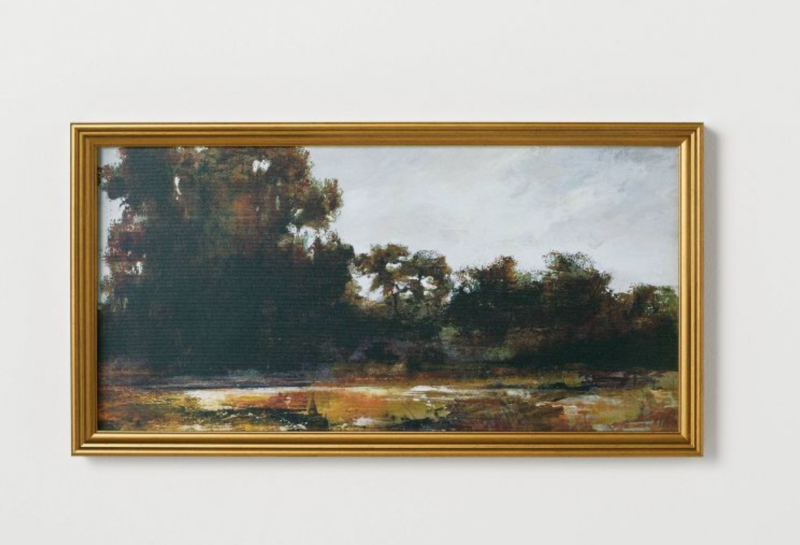 This piece is great for adding to a kitchen counter or on a book shelf. Love the deep tones.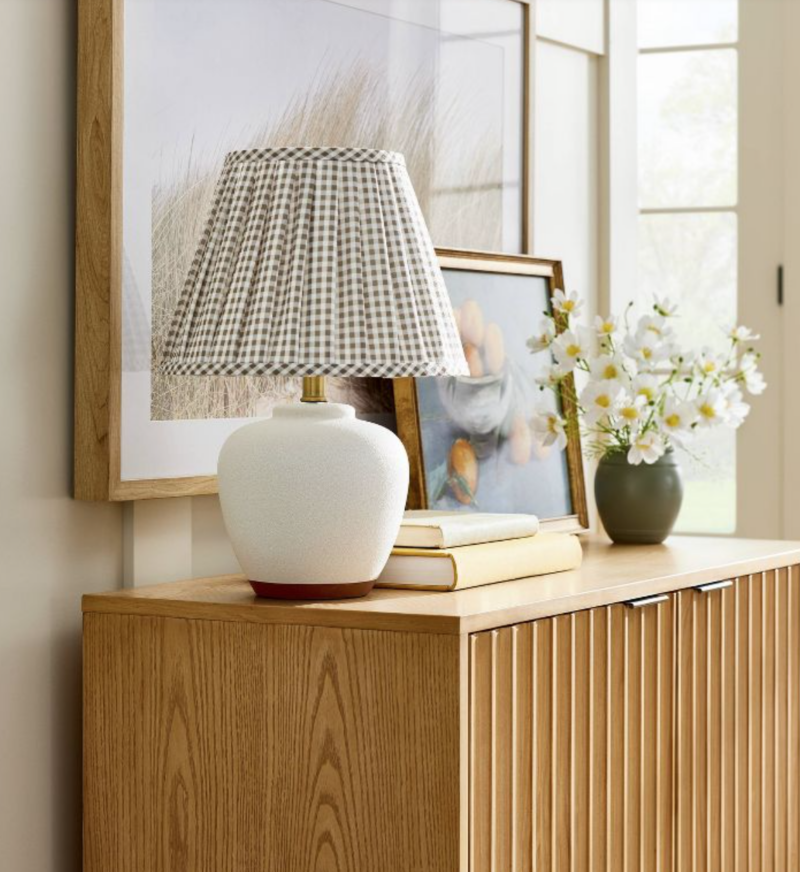 Thinking about ordering this lamp for our guest room. I just love the pleated shade and the print.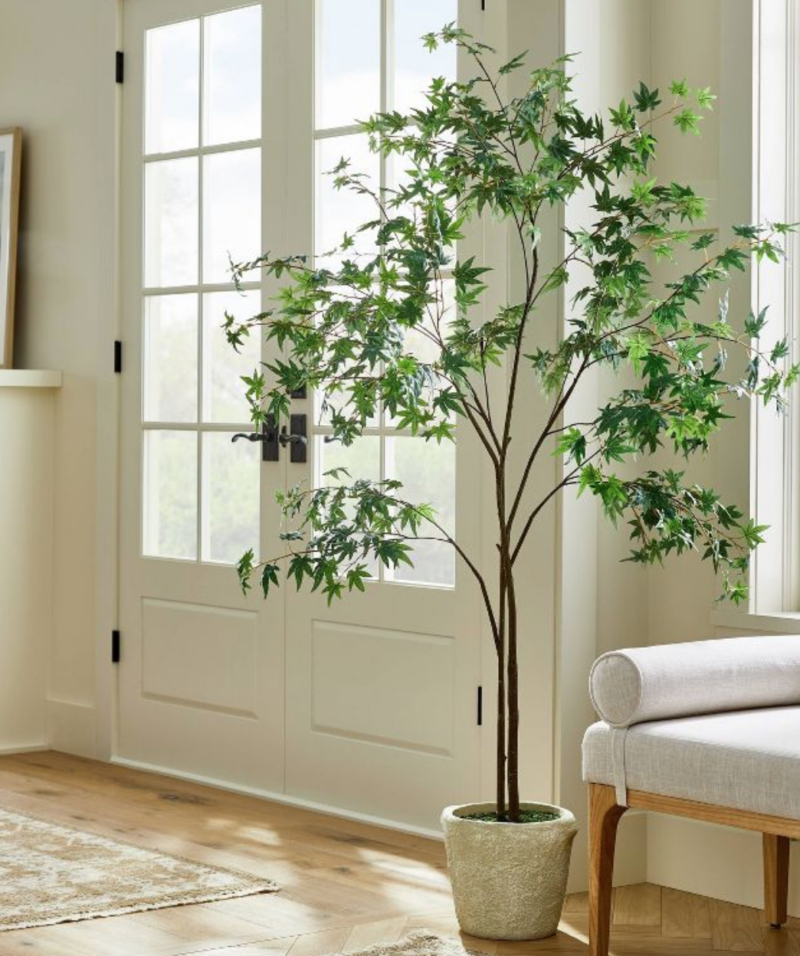 This 72″ tree is back in stock. Such great dimension and size to this faux tree. Love how much visual space it takes up.
MADEWELL
Madewell is also having a HUGE sale. Most things are 50-70% off the sale price. These darling boots were $198 but are now $50!!!!! I think I may need to order these. Use code: GOODMOOD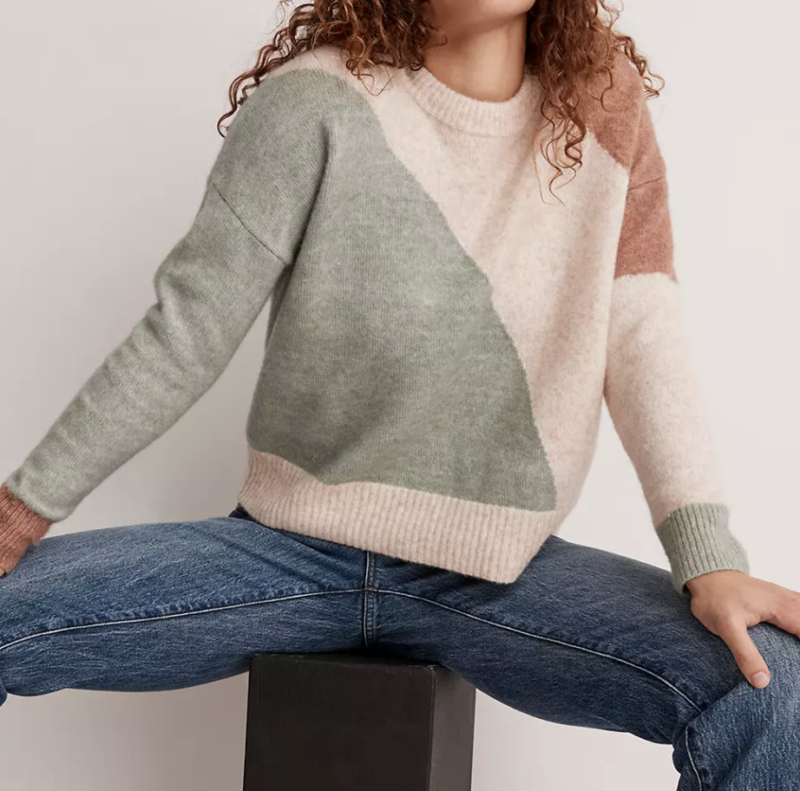 This colorblock sweater (such good colors) is now $40.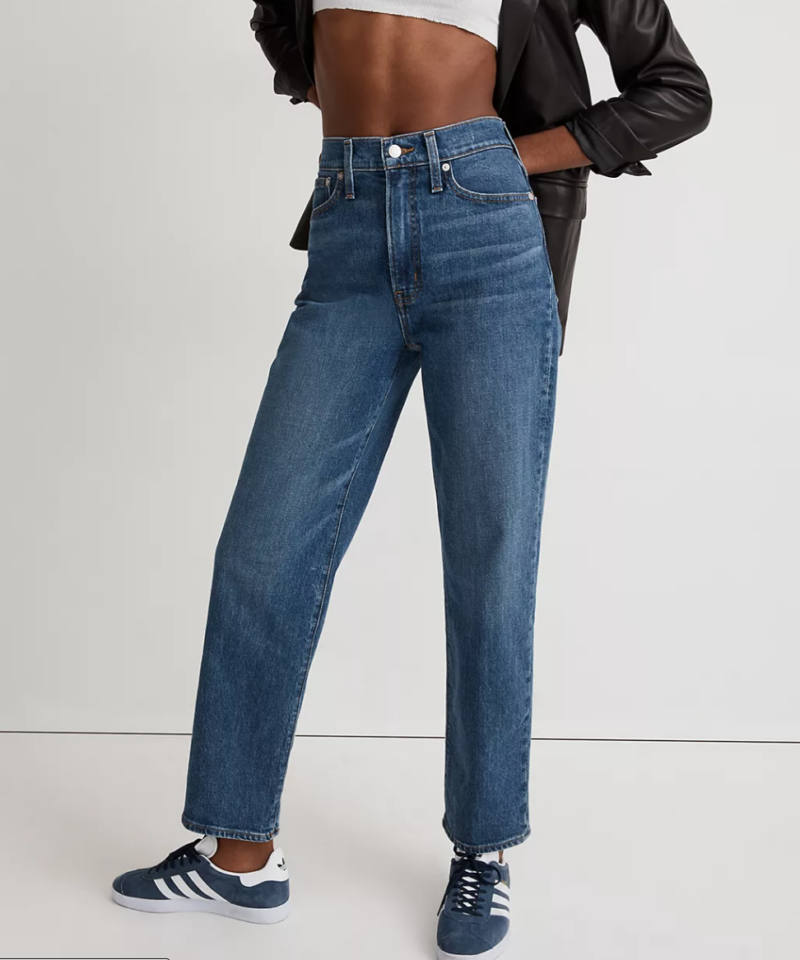 These jeans were $128 and are now $29! My daughter loves this style. I can't believe the price.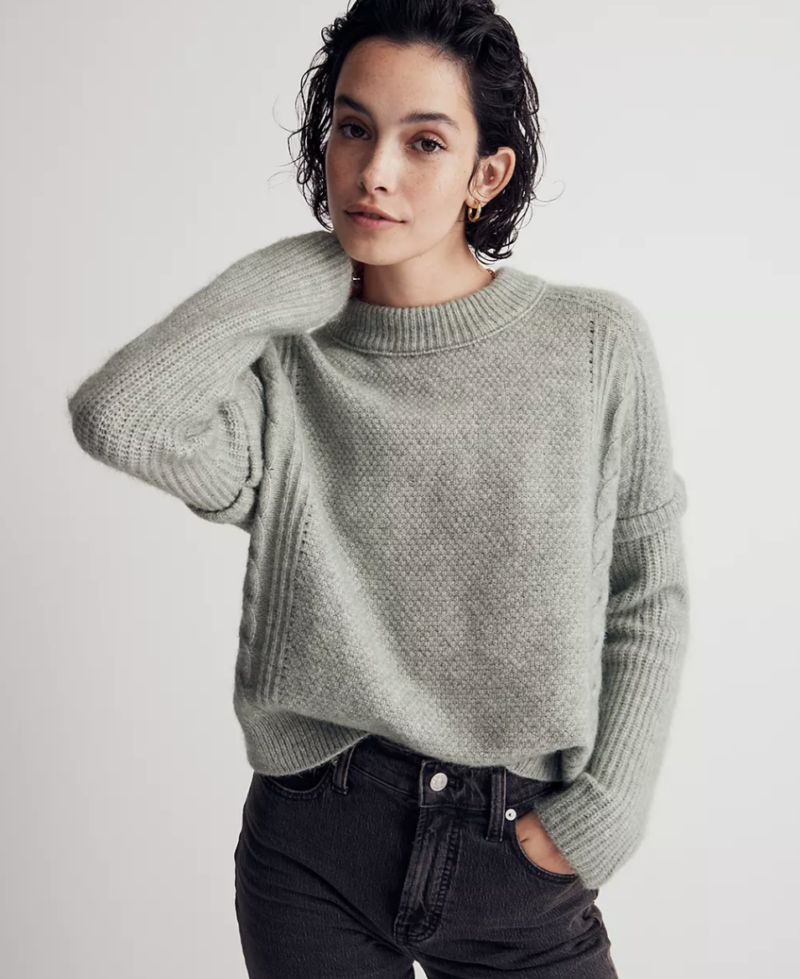 Such a pretty sweater. It comes in three colors and is an extra 50% off the sale price.
If you want to check out more of the sale, head here. Don't forget to use code: GOODMOOD.
CUTEST SNEAKERS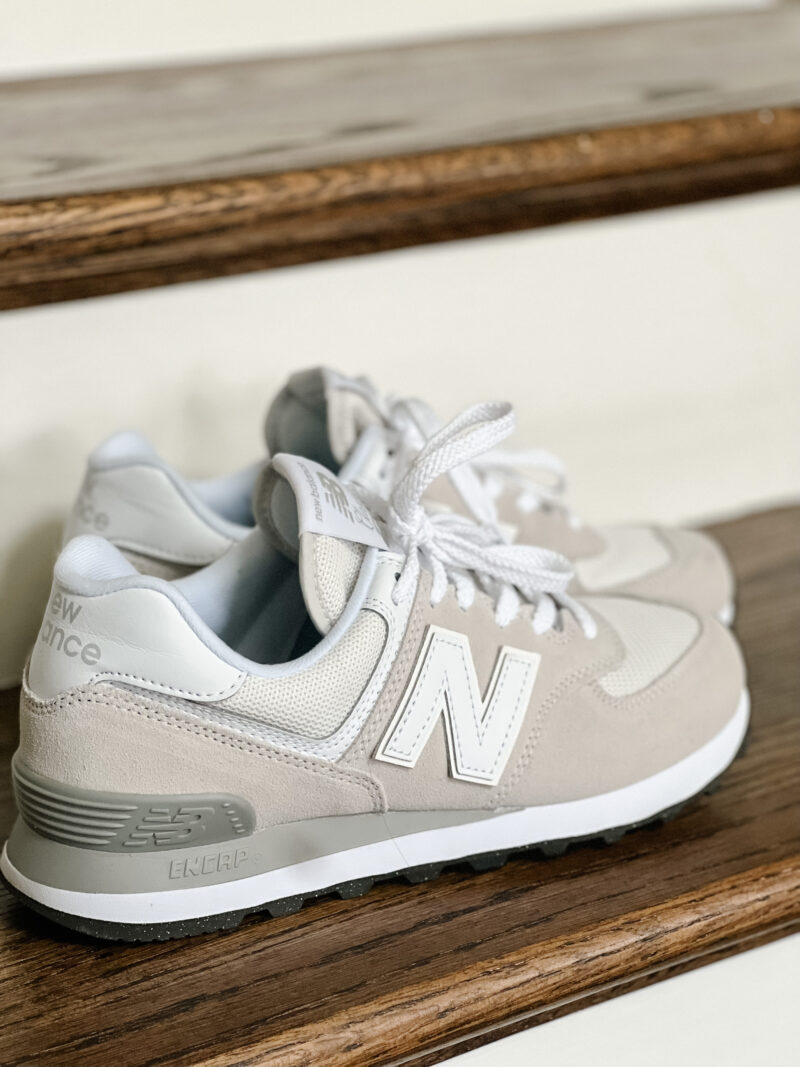 These darling sneakers belong to my daughter. The best thing ever is that we can share shoes. I have my eye on these. They are just so darling on her and I think I'll be wearing them soon, too.
SERENA & LILY 20% OFF SALE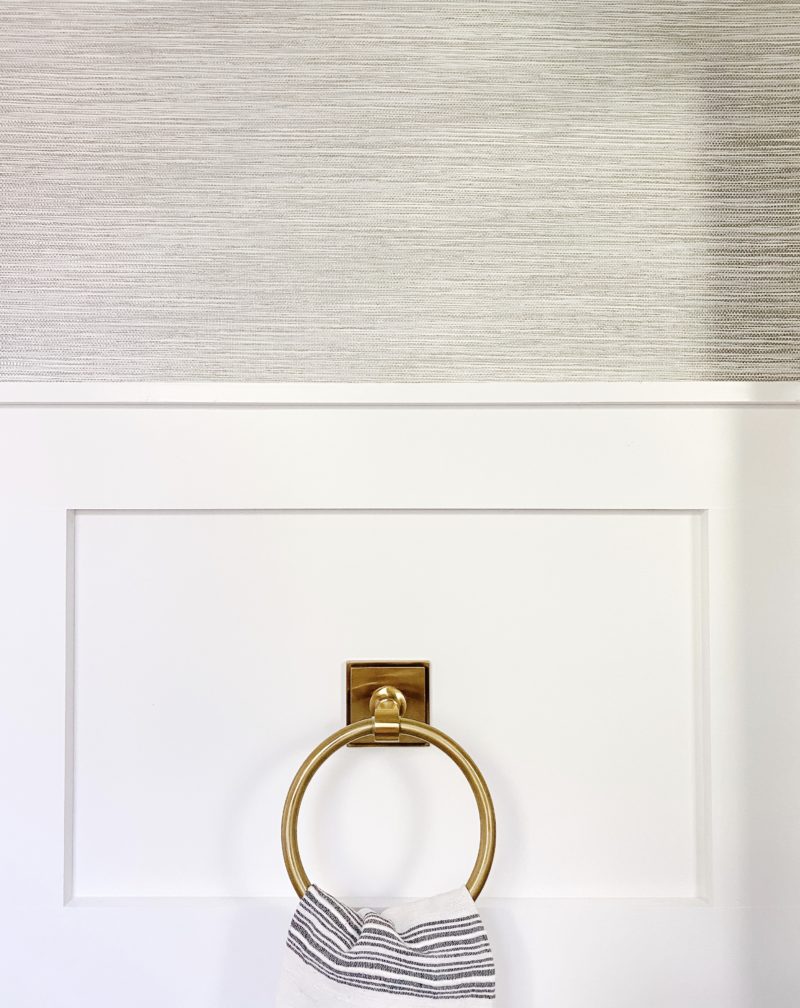 The wallpaper we used in this bathroom is now 20% off. But so is everything at Serena & Lily so it's a great time to look if you have had your eye on something special. These are some of the pieces we have and truly love:
We have these bistro chairs and love them (now in our downstairs basement area)
This medium size basket is so good next to a dresser or sideboard for throw or toys.
We liked this light so much in our CA house that we added it to our TN house as well.
IN COOKING NEWS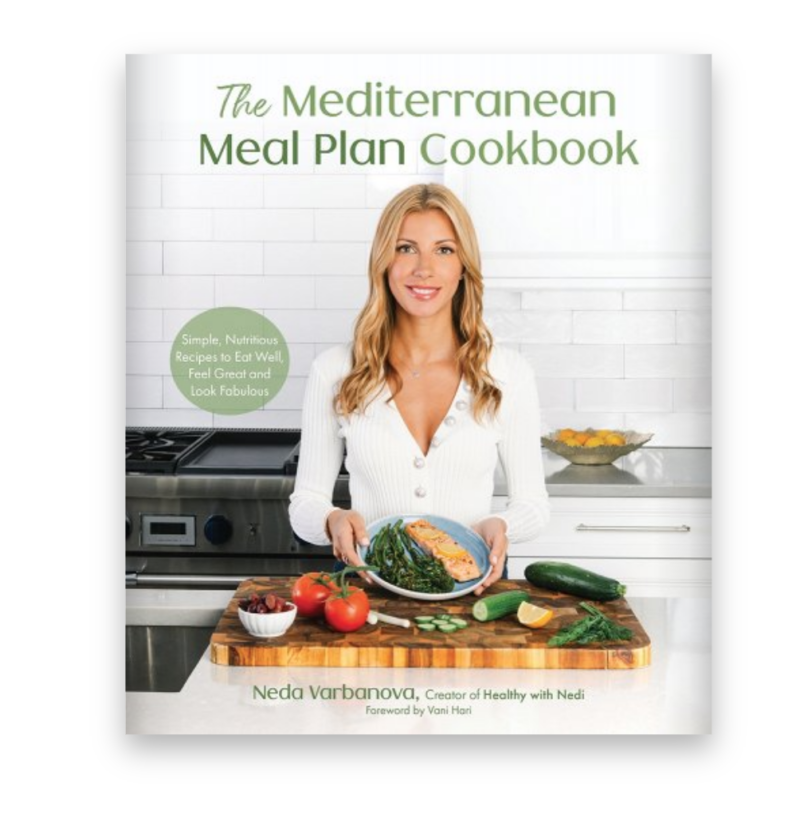 I am so excited for this cookbook to arrive. I am a huge believer in a Mediterranean diet for brain health and overall wellbeing. This will be so great to have so I have more options when wanting to cook this way. Do any of you already have it?
GIVE ME ALL THE EYE CREAM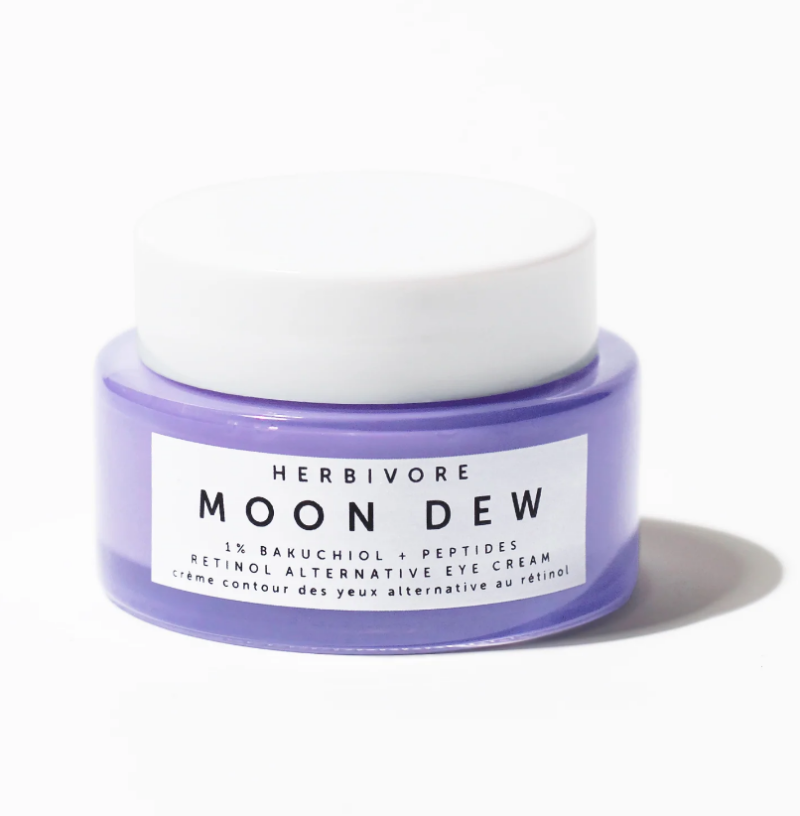 I was influenced by Julia from Chris Loves Julia with this eye cream. I will keep you posted but the reviews are pretty fantastic. I can use all the help I can get under my eyes. I naturally have dark circles and the fine lines are creeping in. Happy to keep you posted. If you are waking up with tired looking eyes, go read these reviews. This is a nice alternative to using a strong retinol.
I hope you found something you love. There really are some great sales happening. I am off to get in my workout and then enjoy watching my boy play hockey. Wishing you a wonderful Saturday.