Good morning on this Holy Saturday. I hope you are able to carve out plenty of time with family. We are certainly missing my sister's family but hope to see them very soon. Today's Saturday Shopping post is full of really fun finds and a good mix of high and low. I hope you enjoy.
SHOW STOPPER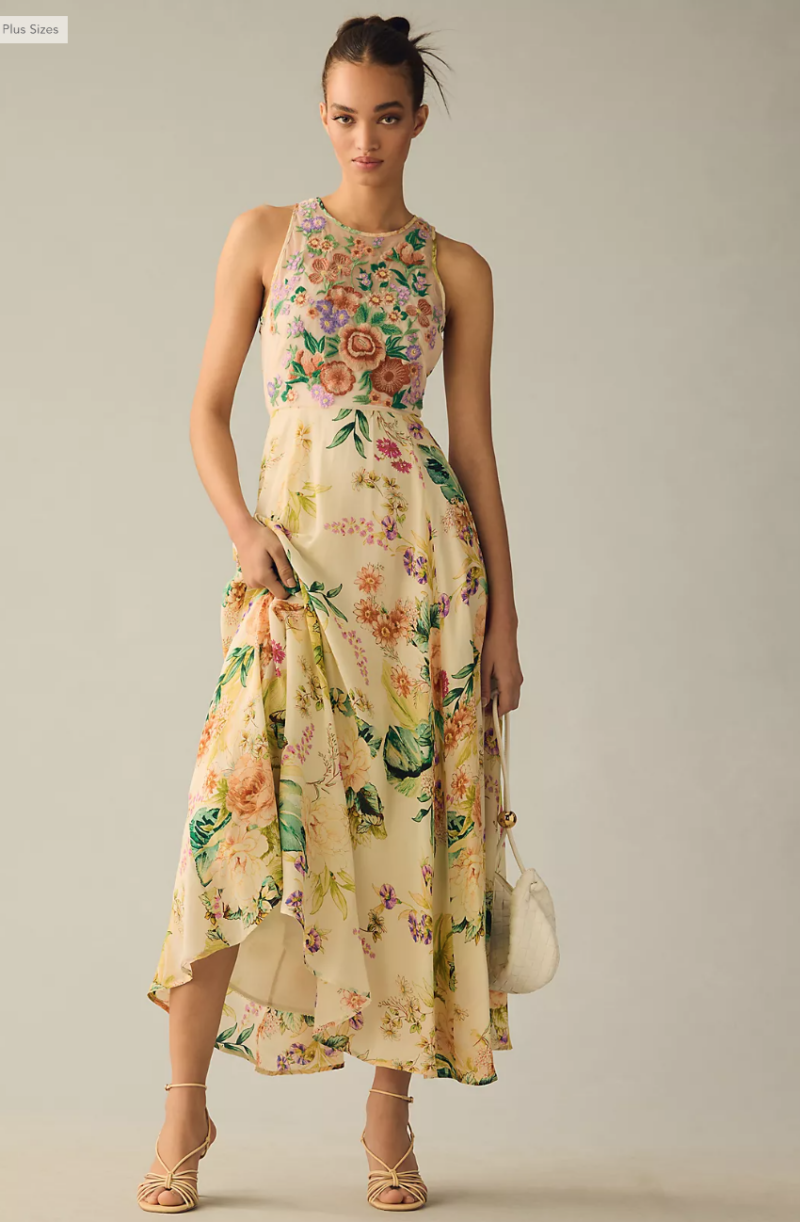 Gasp. The second I saw this dress I thought wedding guest . . . or shower . . or any summer event. This dress is so beautiful. There is something so romantic about it and yet still so sexy and pretty.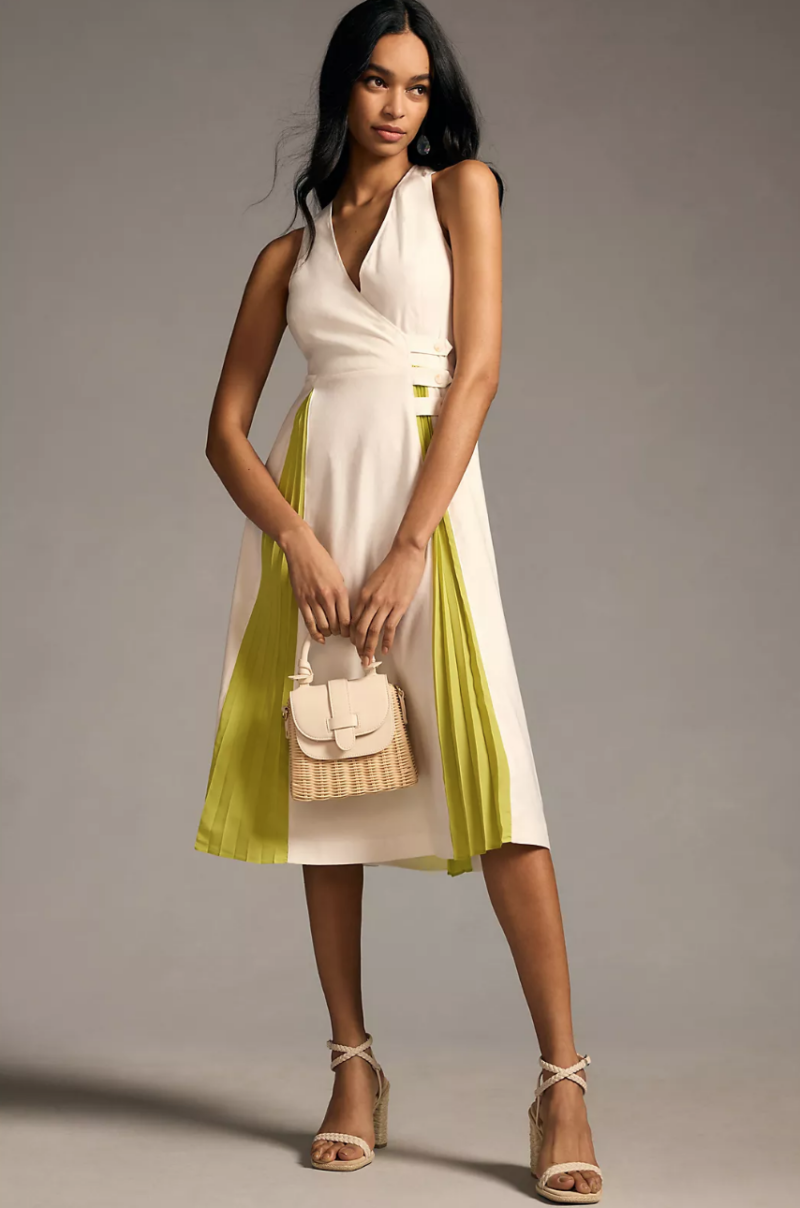 This gorgeous dress also caught my eye. So unique and beautifully made.
SUMMER HANDBAG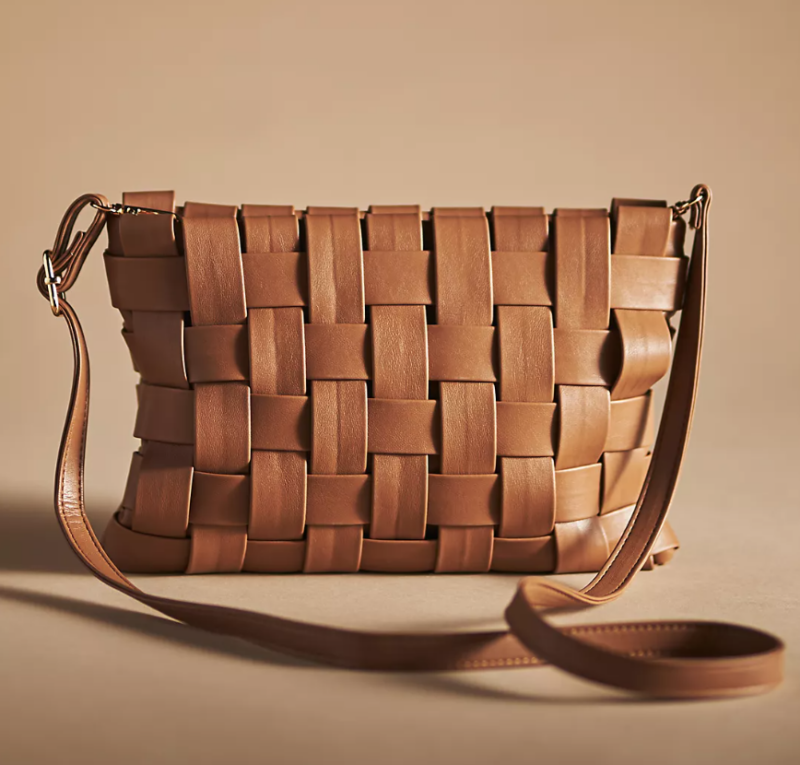 What a beautiful bag. The woven detail adds so much. It comes in a ton of different colors, too. I did find this version on Amazon for under $30!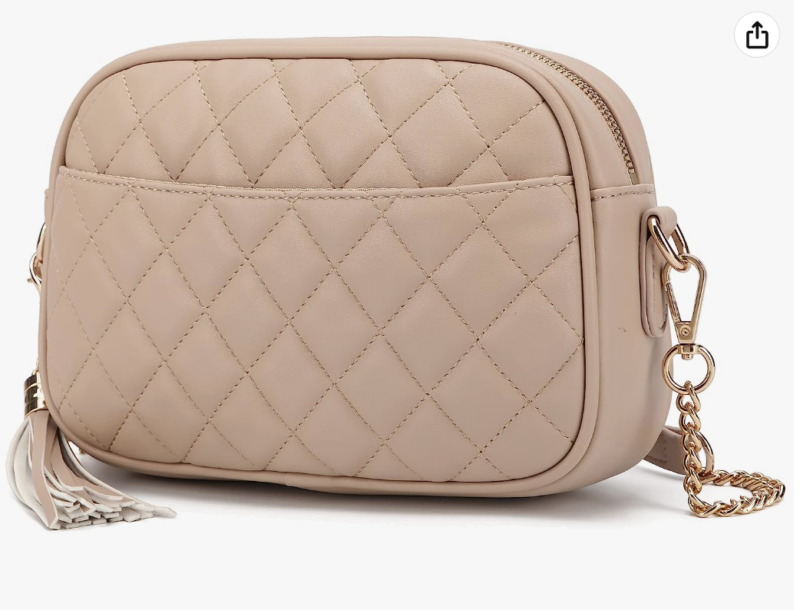 This tried and true bag is under $20 and one of my favorites. It holds a surprising amount and has been a great purse.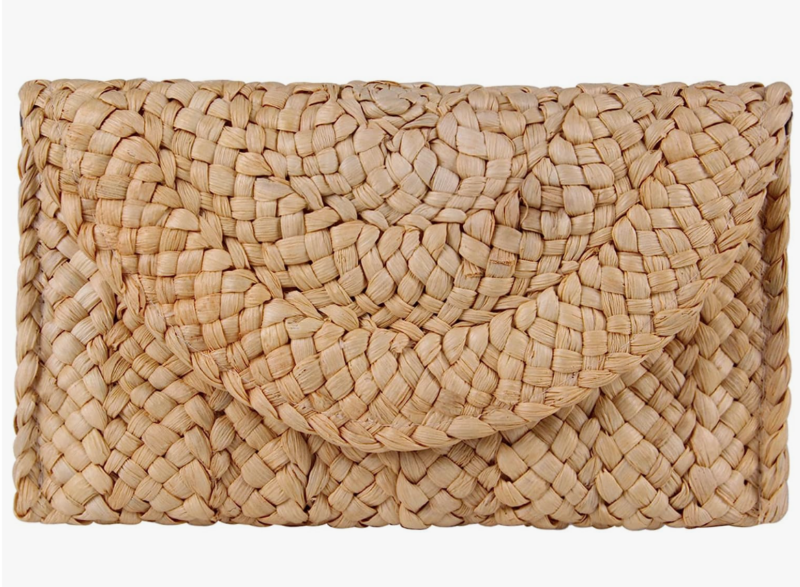 If you are looking for something simple to carry for date night or vacation nights, this bag is under $20 and darling. The natural color goes with everything but it also comes in some really fun bright options.
PRETTY HEEL OPTIONS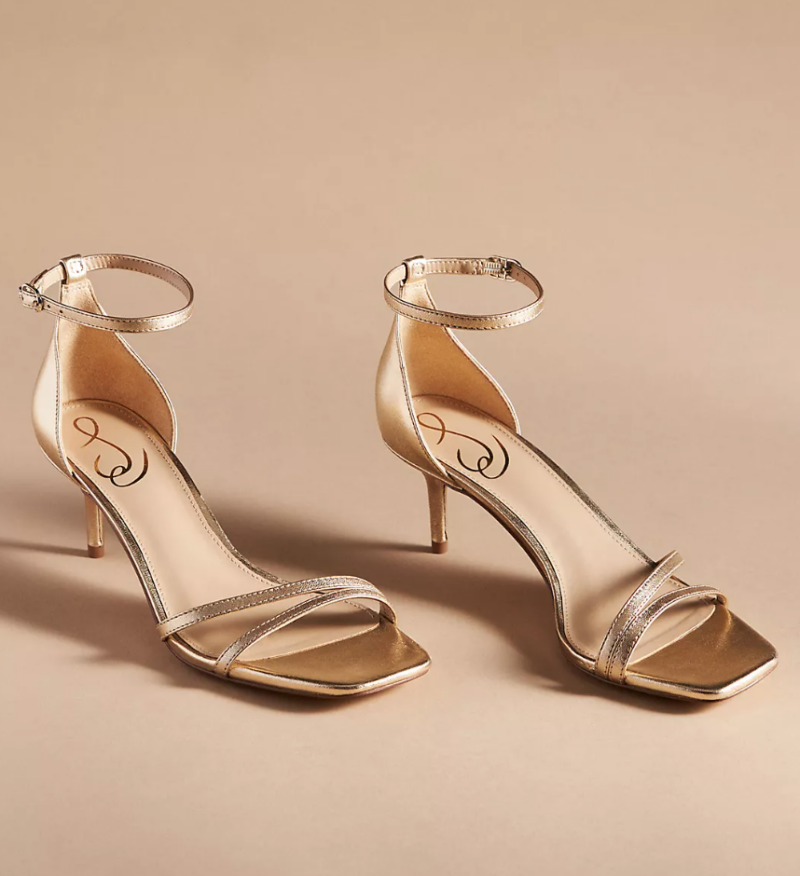 This will always be my favorite style of heel. It's flattering and classic. I really like the heel height on this. Not too high but a beautiful look.
SUMMER SNEAKERS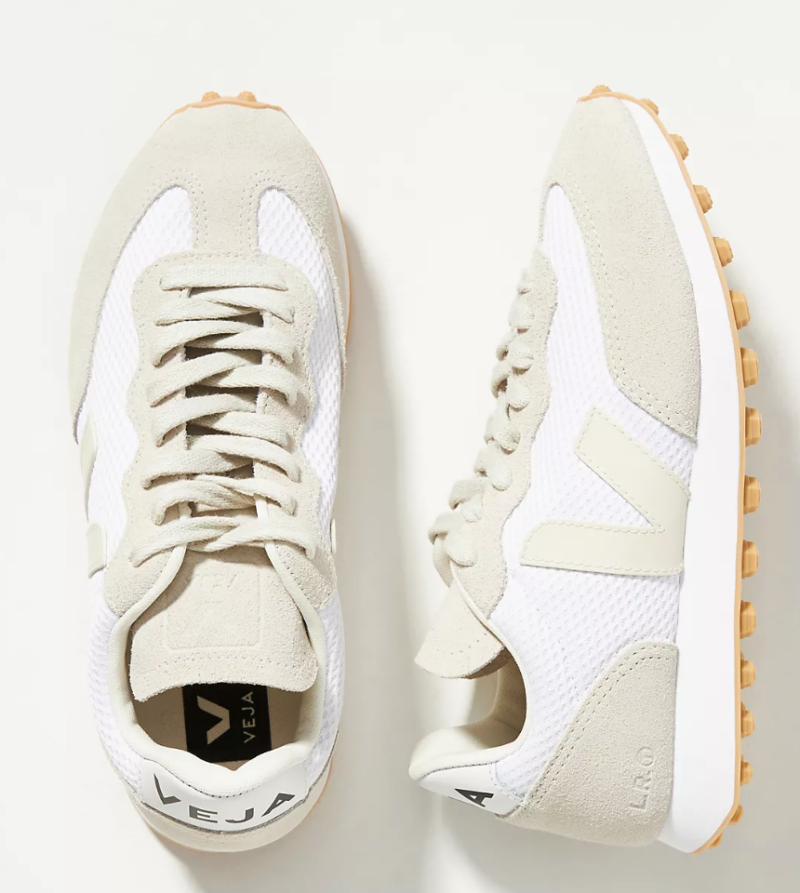 I've become a big fan of the Veja sneaker. I wear mine pretty much daily. These look so comfy and neutral is always great for summer. They are a bit of a splurge so this option will give you a similar look.
AMAZON FINDS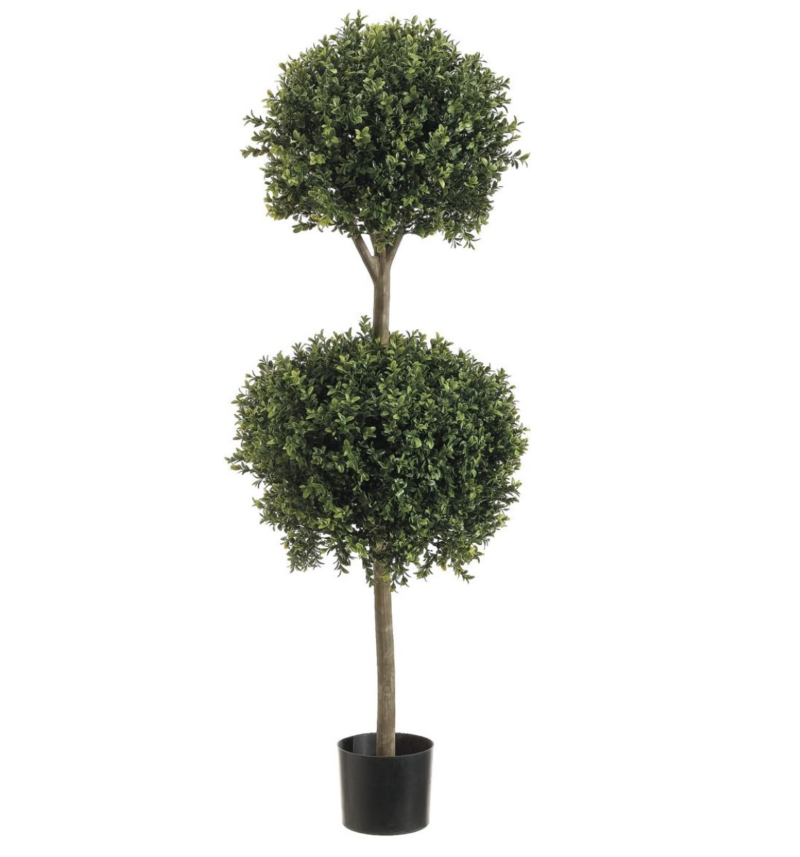 I am so excited about these faux topiary trees. I have shared them before and have had my eye on them for quite some time. They are currently on sale so I purchased two. But now that they arrived I wish I could have two more for the backyard. They really are realistic looking and they have held up beautifully for a friend of mine. Looking forward to putting them in oversized pots. Definitely a sucker for the classic topiary look.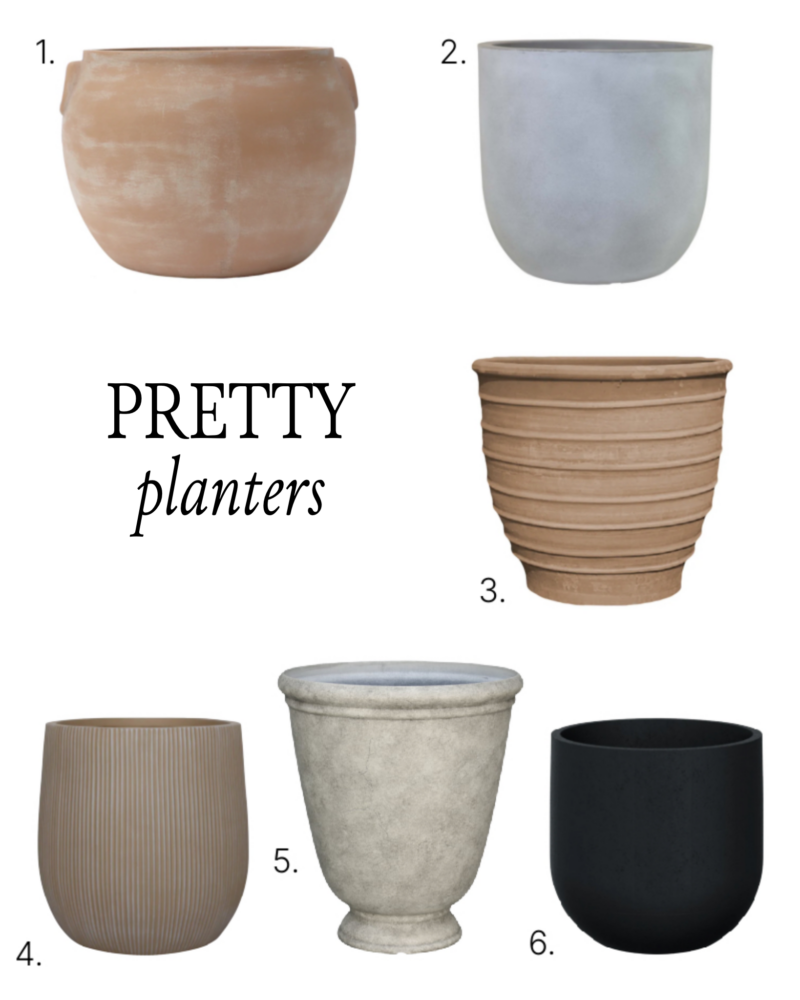 These are all such great options. I love that so many places are making affordable planters. The topiaries will look great with any of these.
SOCIAL THREADS NEW ARRIVALS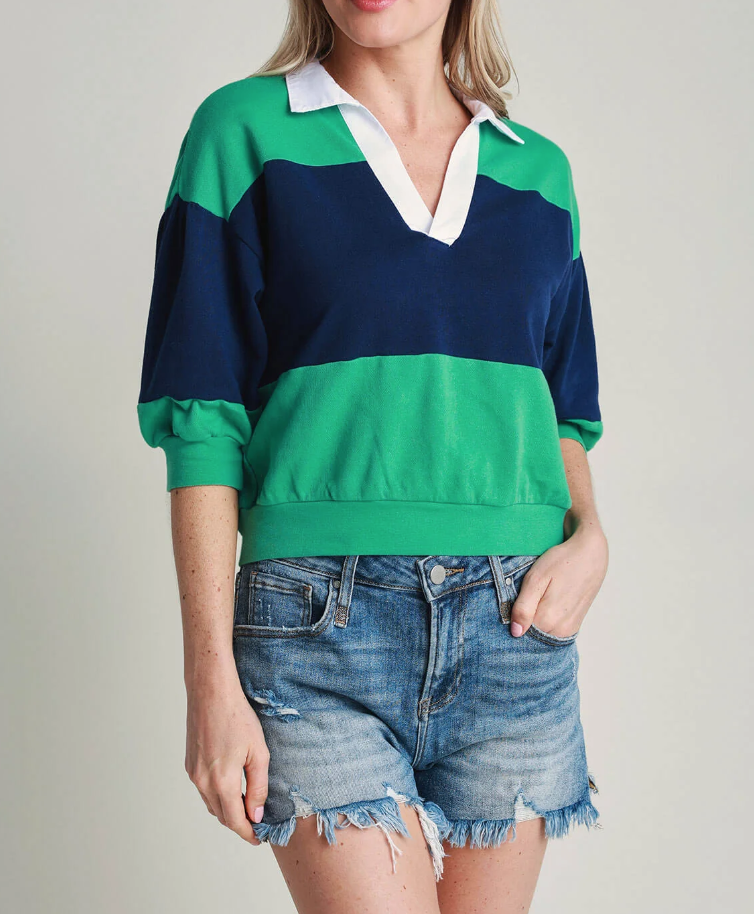 Classic and cute. Love the shorter length on this rugby shirt.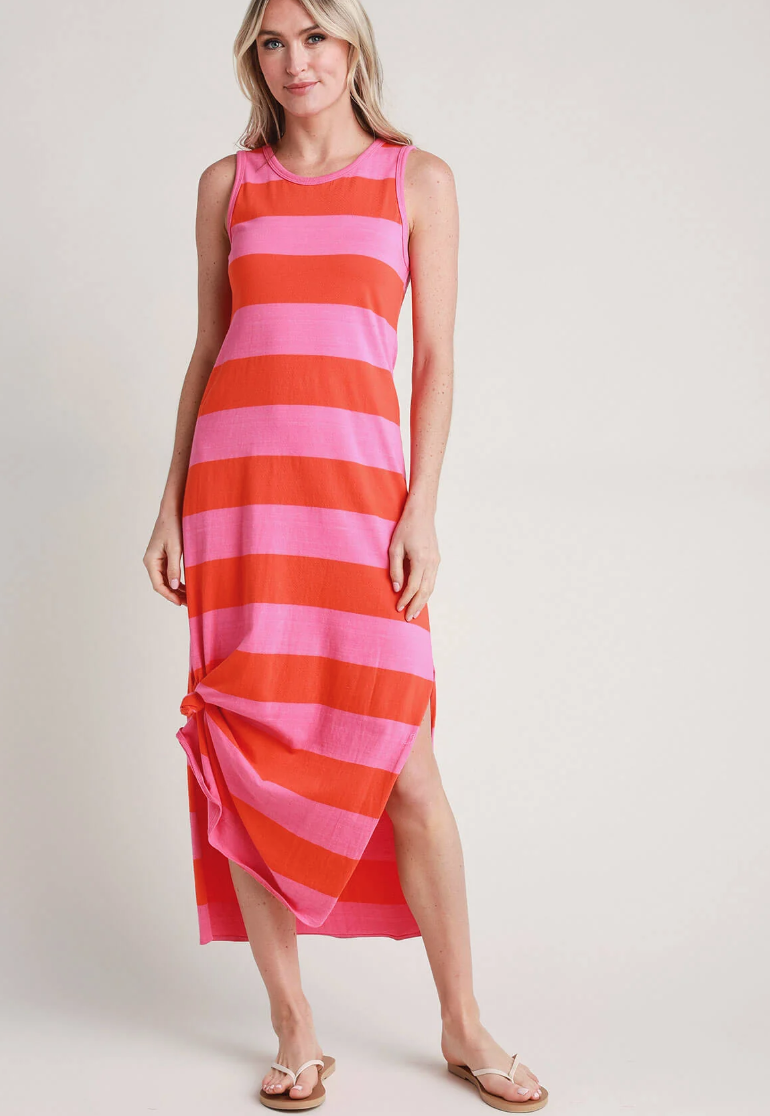 Hello, summer! So good. Love a bold and colorful stripe. This would be darling over a swim suit.
Any fun vacations coming up? This dress is so fun. Great cut and the print is awesome.
SUMMER DRESS
Don't sleep on this pretty sundress. I also bought it in lavender. It's very comfortable and feels so flowy and easy for the warm months. For reference I am 5'7″. It does have adjustable straps but it is nice and long. The cute under $30 sandals are from here.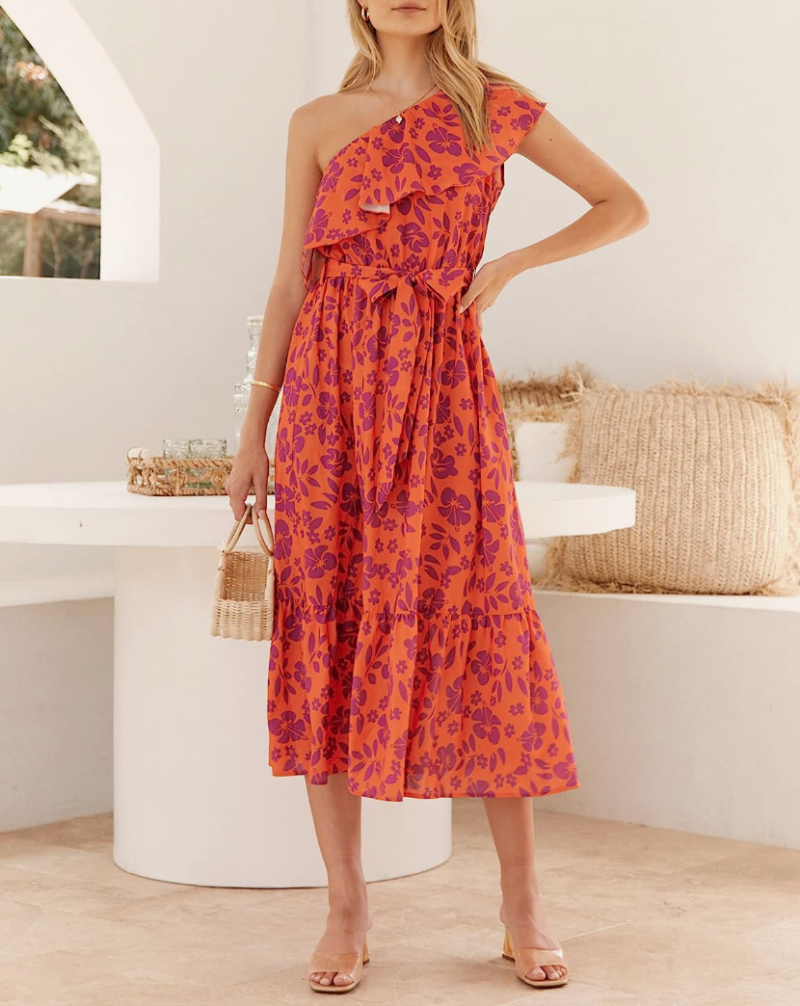 This Amazon one shoulder dress will be a great summer addition. It comes in a few patterns and looks so much more expensive than it is.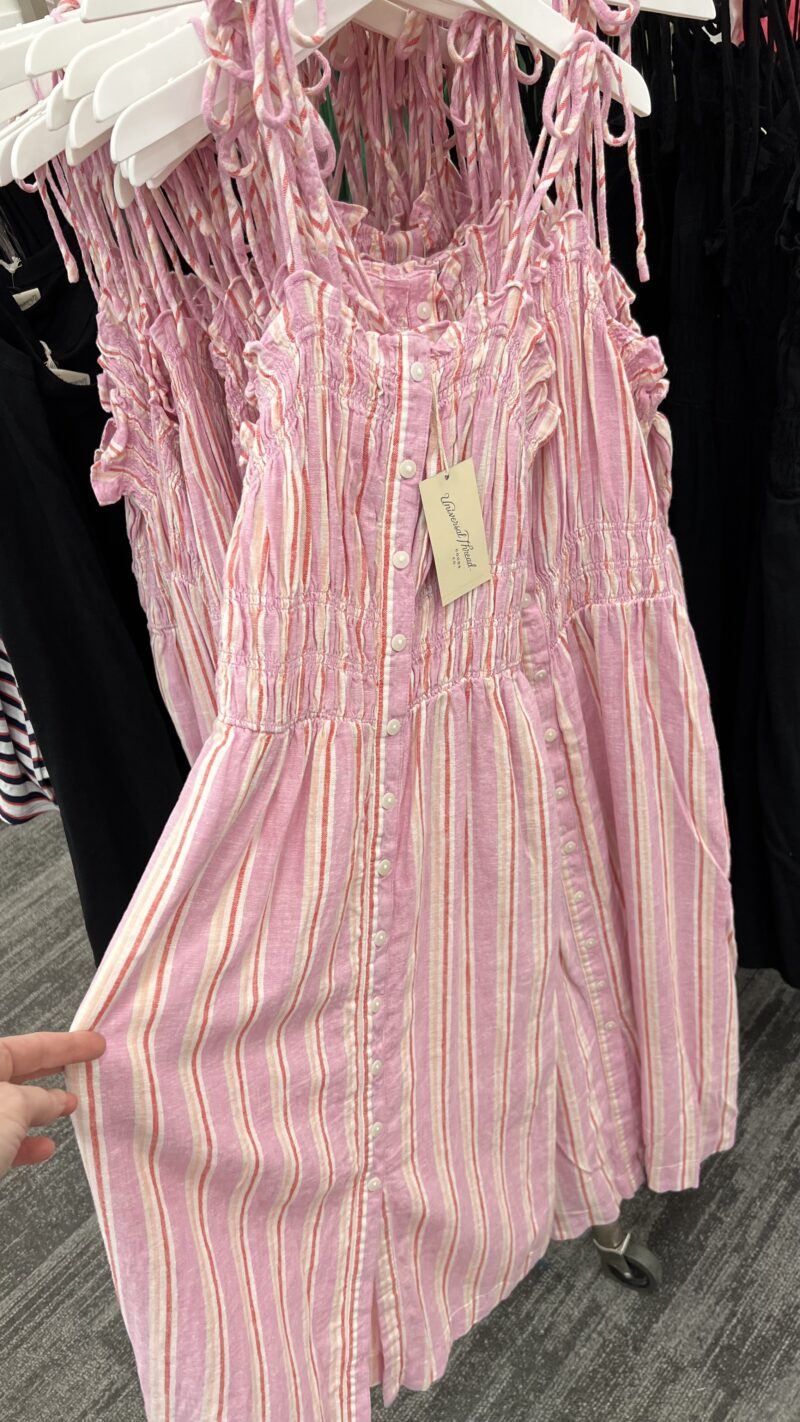 Girls, this dress is fantastic. I am waiting for warmer weather but can't wait to wear it. It's linen with pockets and really comfortable. The green is back in stock so I may order that for myself. It is currently on sale for $24. I bought it in a size small (my usual Target size).
COMFORTABLE STRAPLESS BRA
Words that normally don't belong together. Comfortable strapless bra! If you ever need a strapless bra for summer dresses, this is my go-to. Very comfy and I don't want to rip it off and the end of a day.
PROM AROUND THE CORNER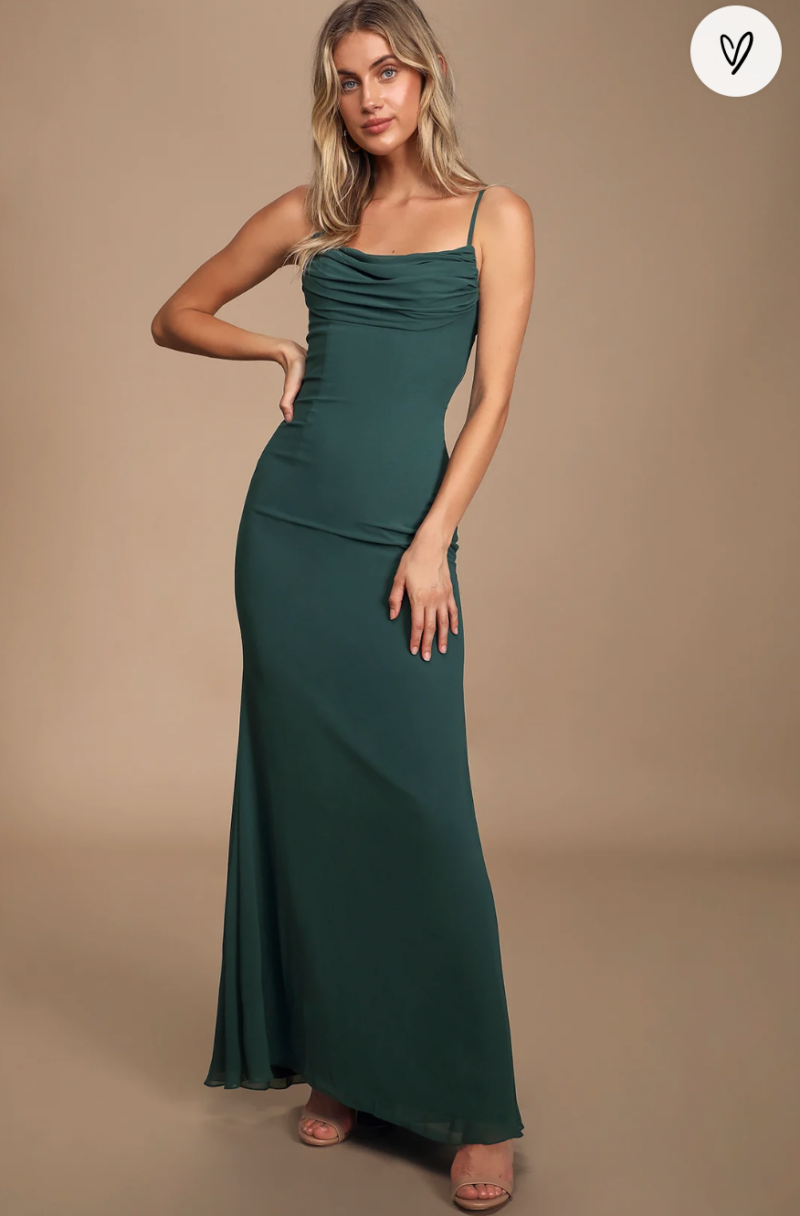 Prom is just around the corner and I love the dress my daughter chose. You have to see the back. Long dresses are always my favorite. I'm just struggling with the idea that my little girl is going to prom. I still see her as a three year old with pigtails.
LOFT BEST SELLERS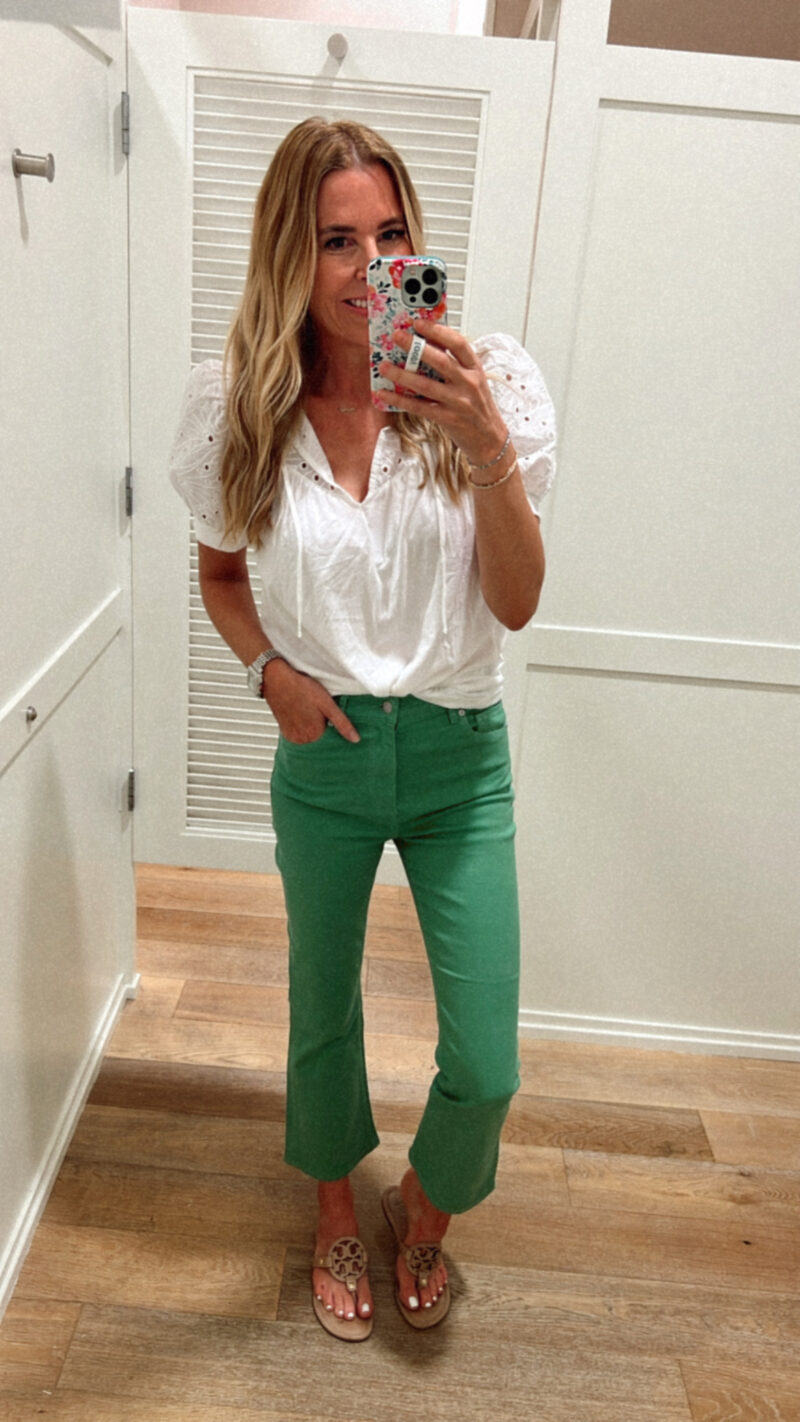 These green clover pants were the number favorite from the Loft Spring Style post and I LOVE that. And it also means you want more color so I'll see what I can do. My recommendation is to go down one size in these. I am usually a 25 in other brands but this is the 24. Sizing down in Loft pants is alwasy a good idea. I bought the white pair and wore them to lunch with a girlfriend yesterday. With temps in the 70s this next week, I will definitley be wearing the cute white top.
Absolutely everything at Loft is 50% off and free shipping. That is fantastic. They can be so hit or miss and right now there really are some darling pieces. It's worth a look.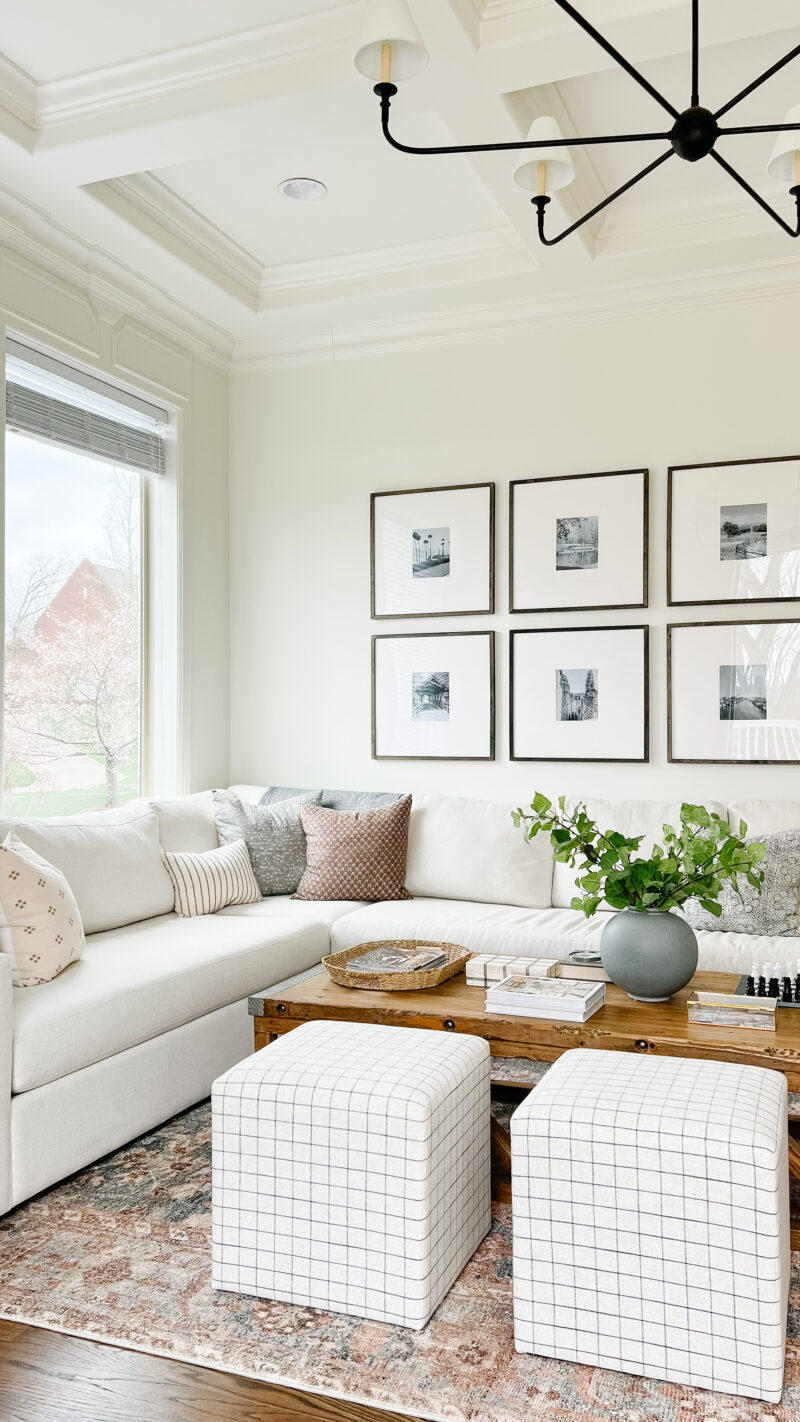 Remember this rug that we used in our family room? I had a reader buy it for a bedroom and was curious about bedding to go with it. I was just in Target and stumbled upon a really pretty line.
*Sources for this room are in this post.
TARGET BEDDING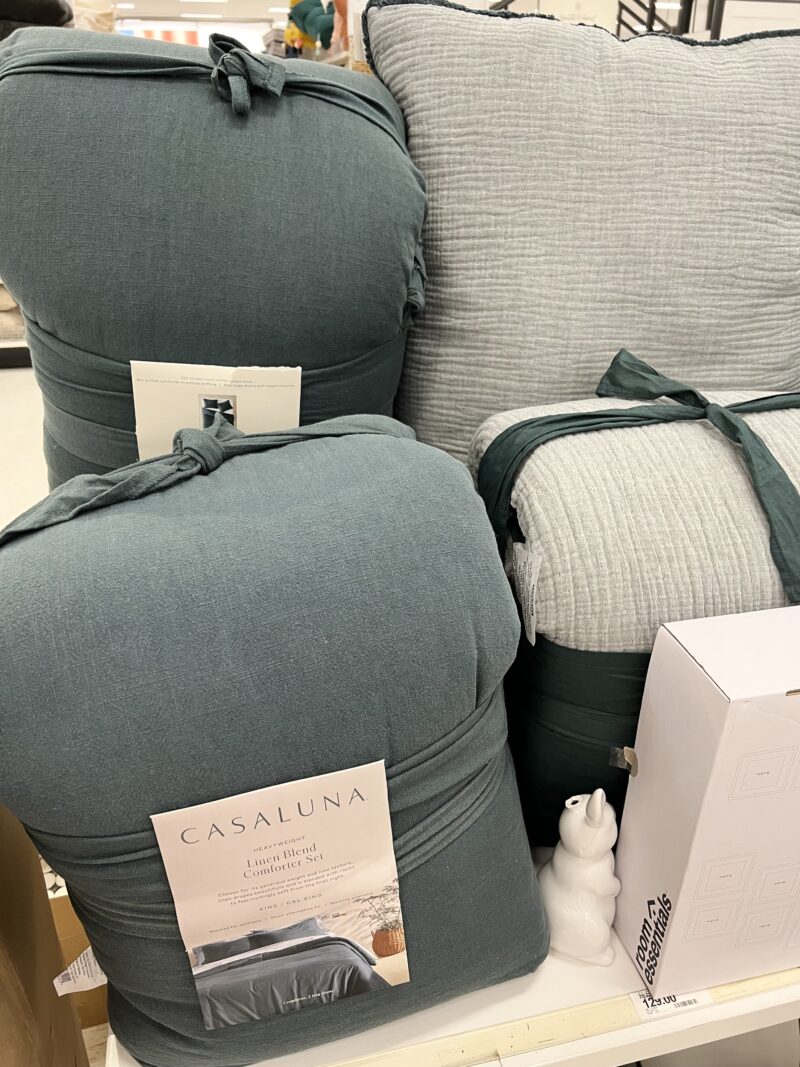 Look at this gorgeous color. These sets stopped me in my tracks. So good!!!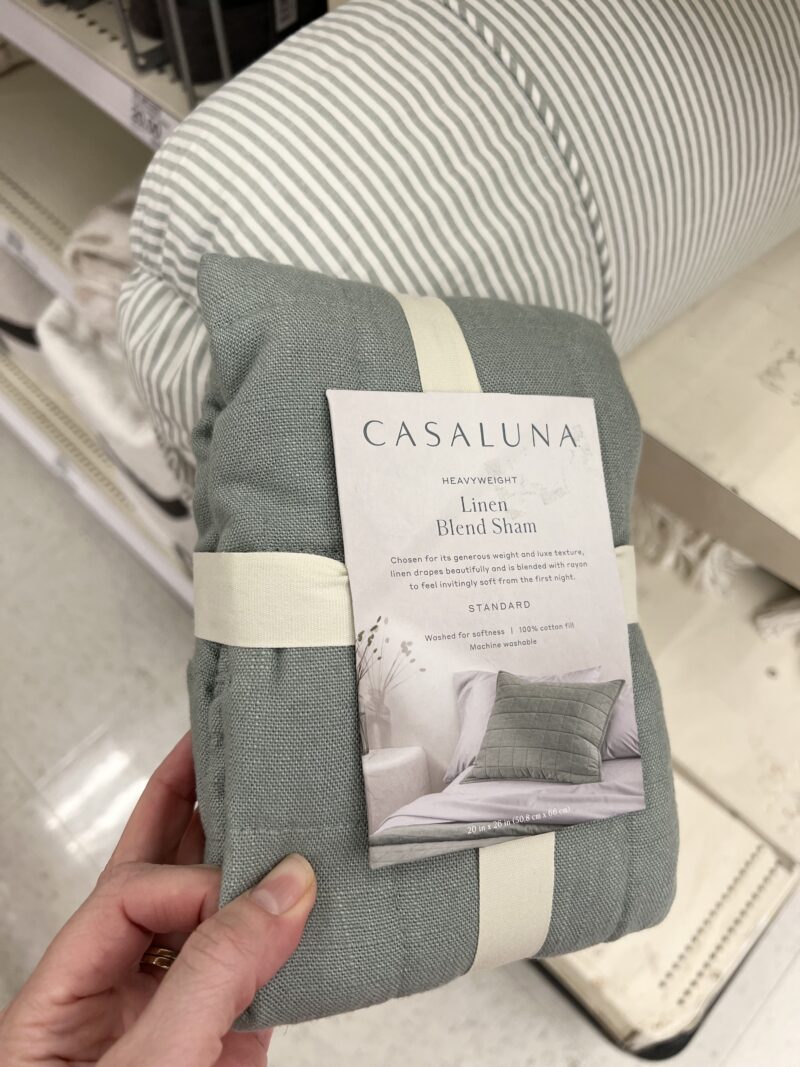 This color is just so lovely and the fabric looks high end. It would be so pretty with the rug above. And the pinstripe bolster pillow is perfect. The tiny print works well against the larger print of the rug.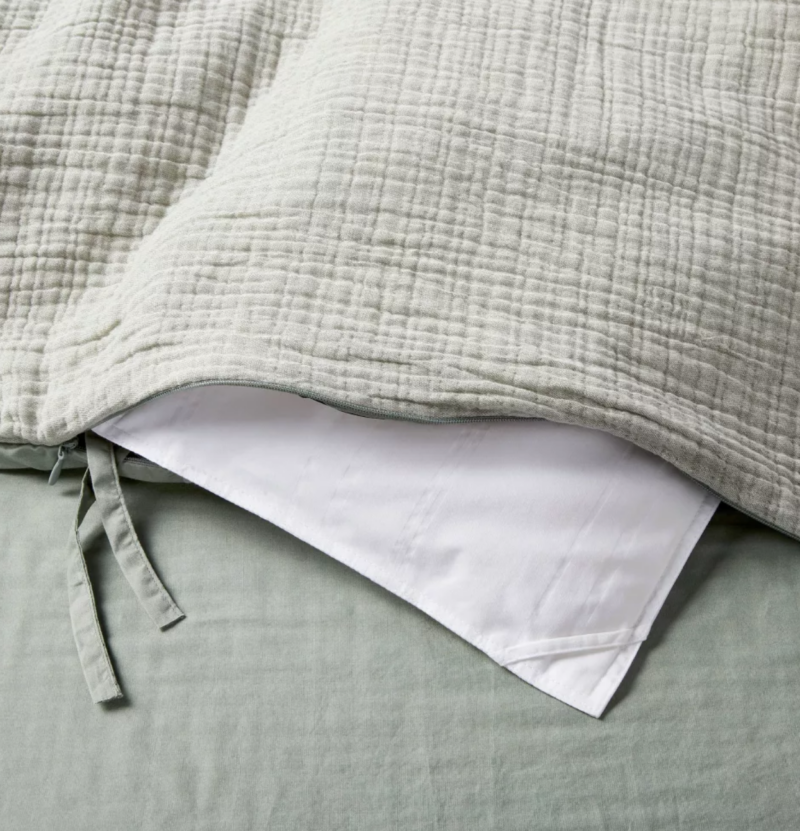 This is so pretty. It adds so much coziness to a room and I love the two materials mixed together.
TARGET TO THE RESCUE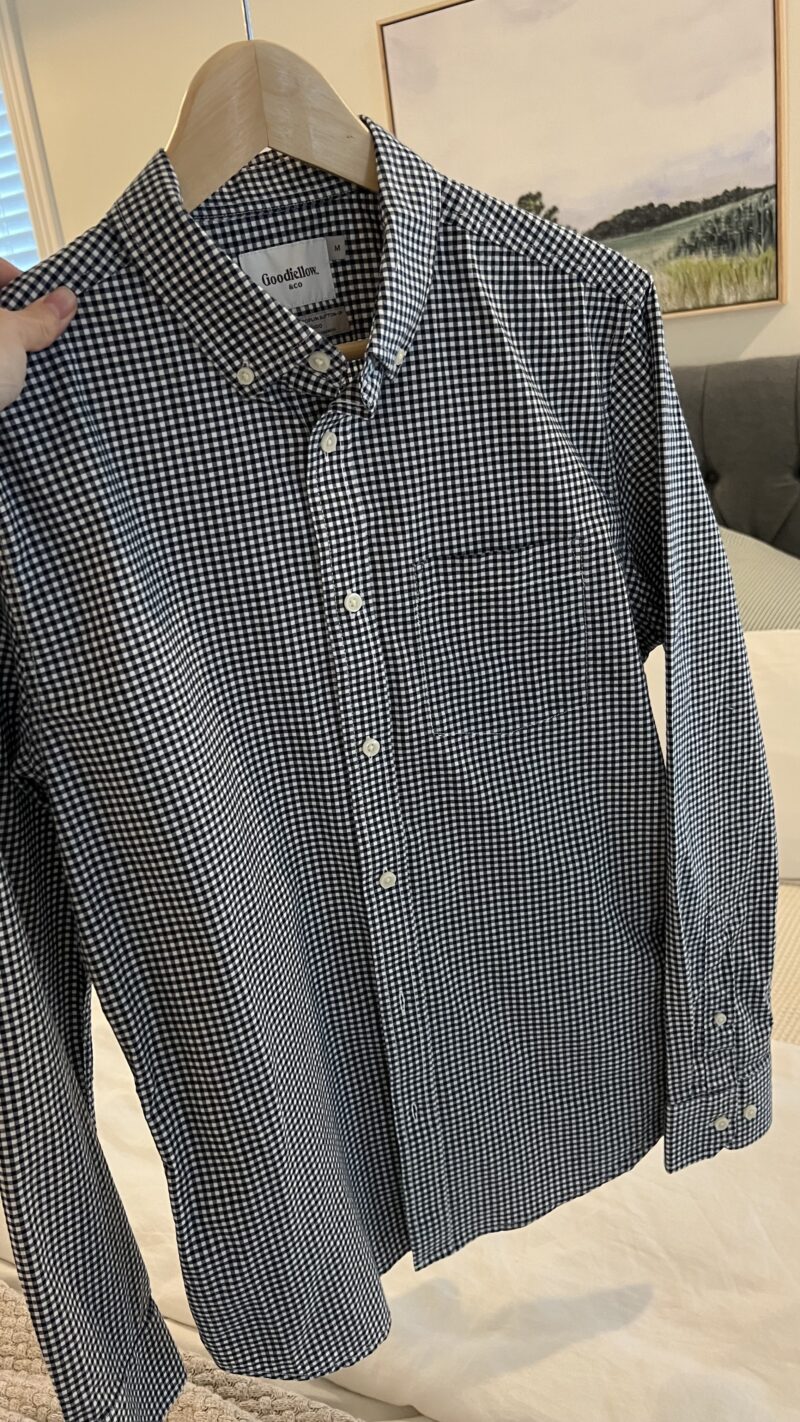 When you realize your son has outgrown all of his button downs, Target to the rescue for Easter mass. Great shirt and price.
TEXTURED VASE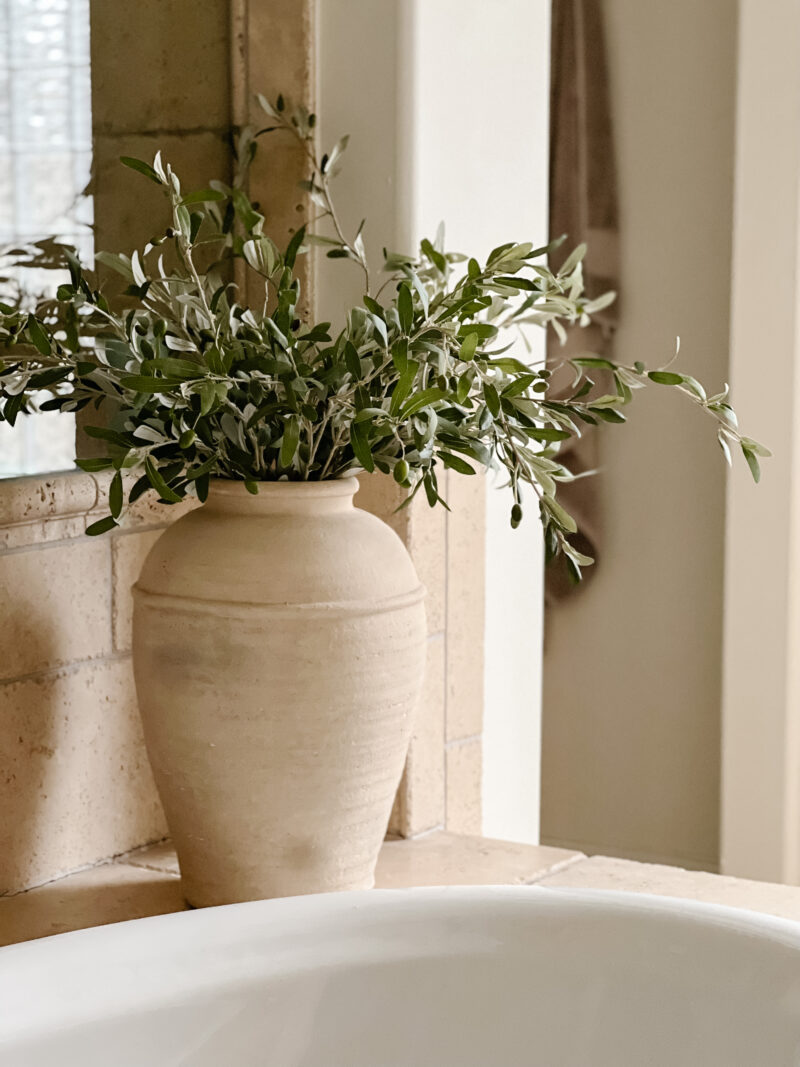 This Target vase arrived and it's the perfect addition to our tub area. It's nice and tall and has such great texture to it. Highly recommend.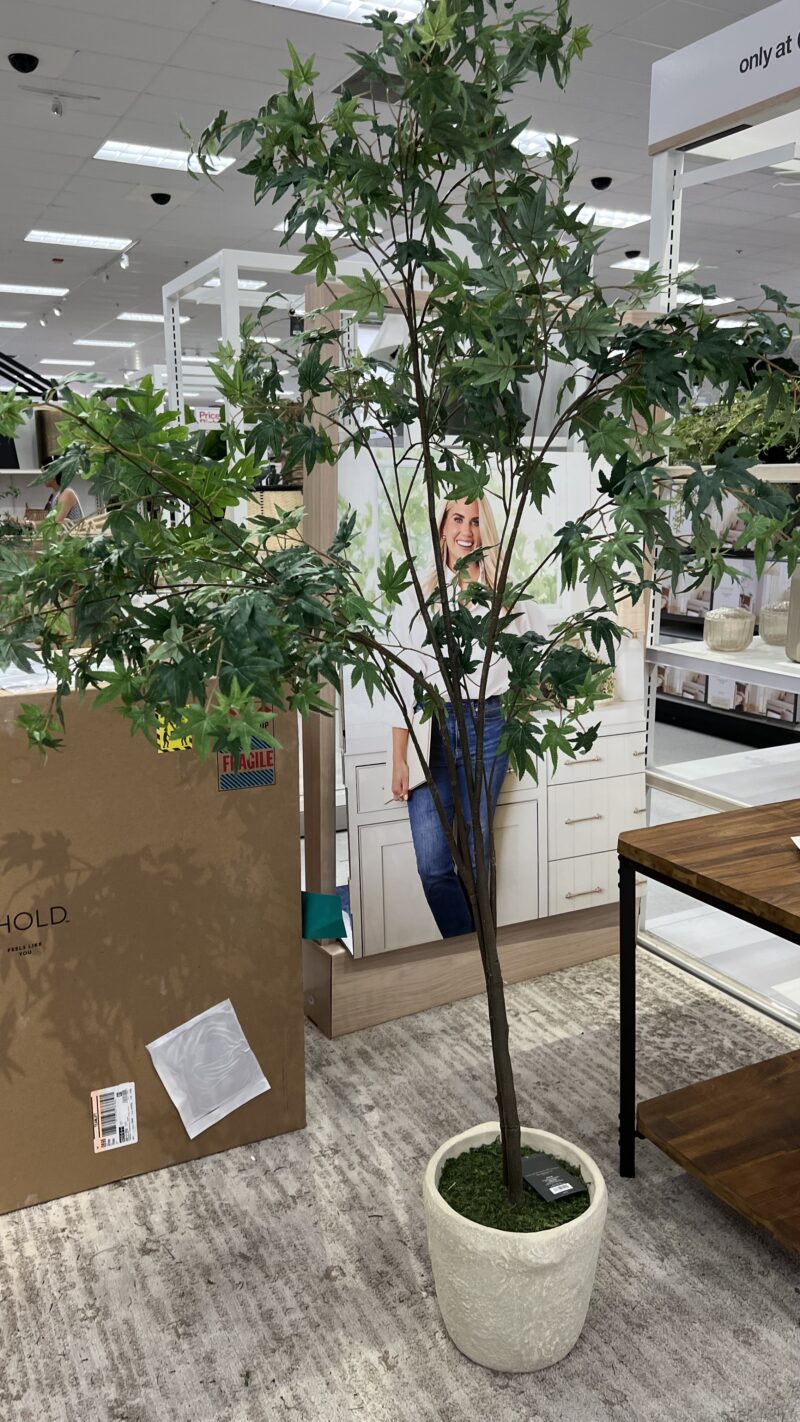 The faux maple tree is really good in person. There were a couple of ladies vying for the last one in Target.
OURDOOR SALE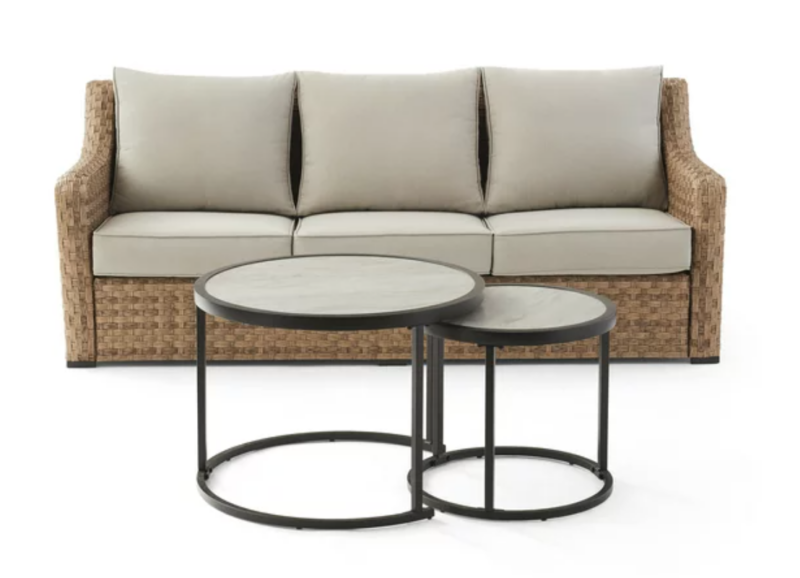 These best selling sofa is on sale and come with a cover which is fantastic for having it out in the elements.
If you are looking for a fire pit, this one has great reviews. It comes with a separate piece to cover the propane tank.
PRETTY AMAZON FINDS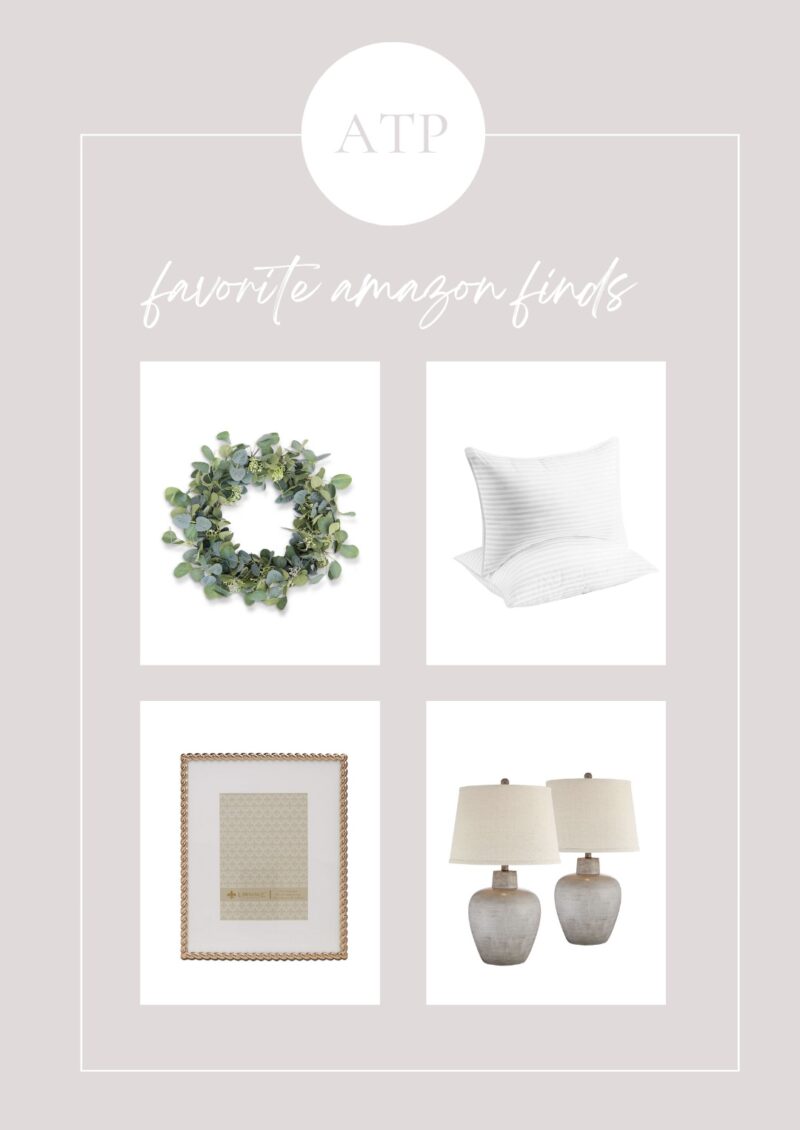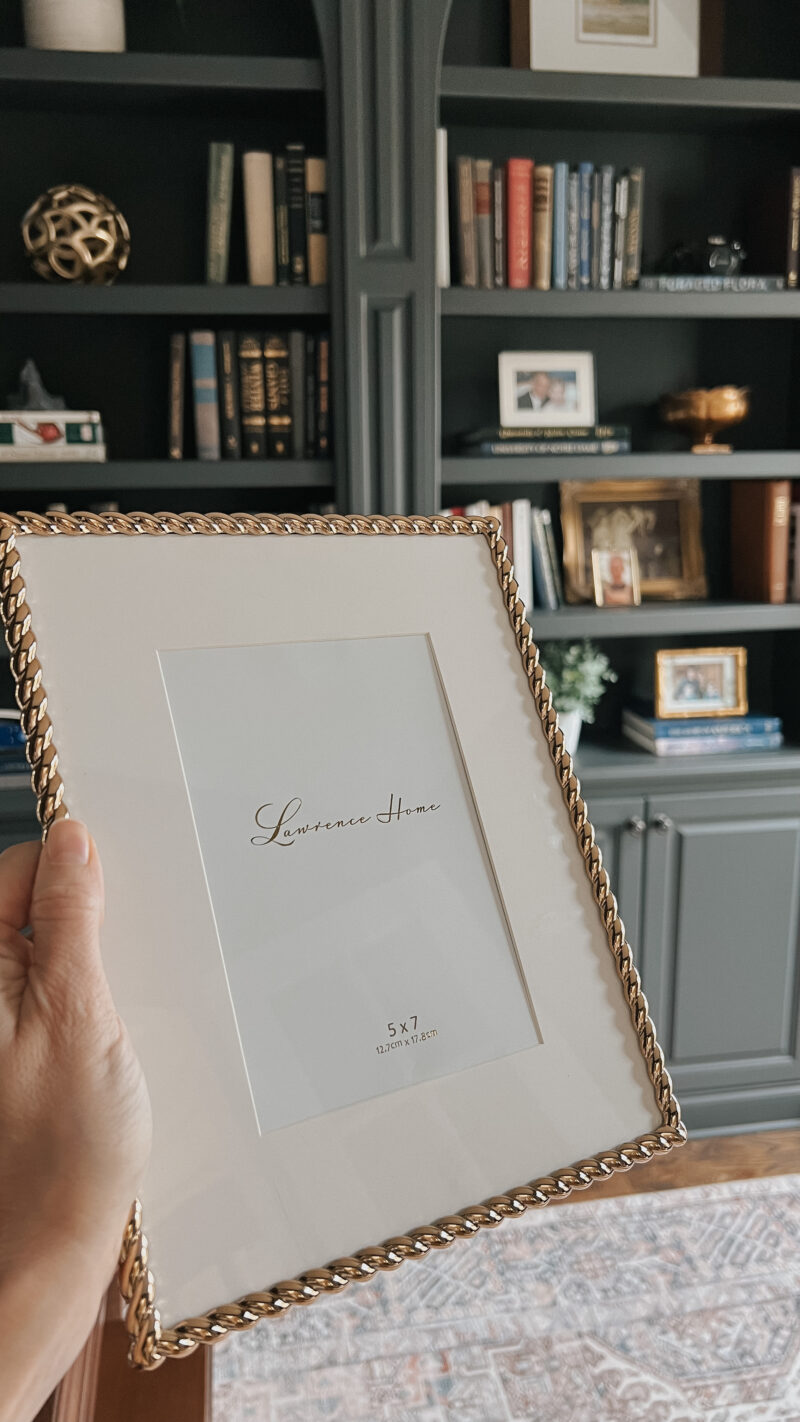 This rope edge frame is beautiful. It is excellent quality and a really pretty addition to a room. It would also make for a beautiful gift idea with a special photo in it. I'm looking forward to filling it for our home.
Wishing you and your family a beautiful Easter celebration. Most special day and certainly one to celebrate and rejoice in.