What do you all have planned for the weekend? We have a mix of baseball and birthday parties again. We also have some fun activity kits we plan to do with the children and will show you on Monday. Today I am sharing a pretty floral dress, some great sale pieces and a few last minute Mother's Day gifts for today's installment of Saturday Shopping.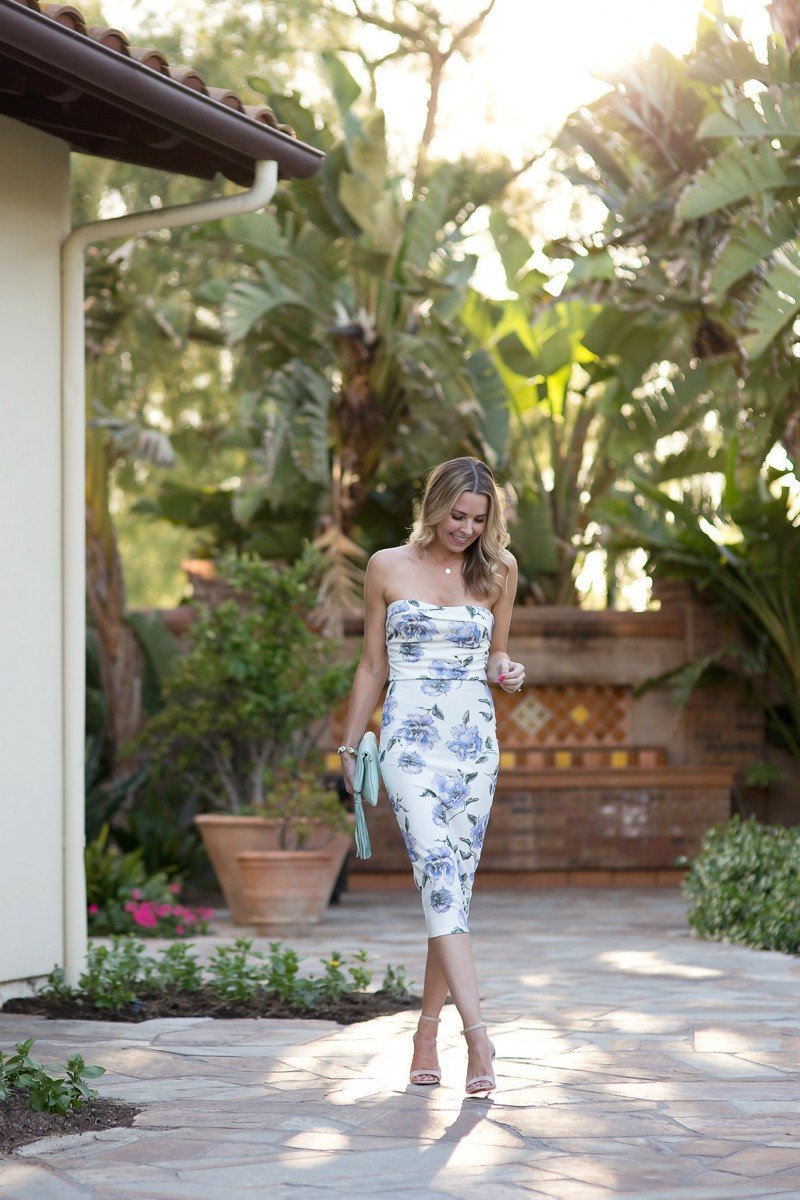 I fell in love with the floral print on this dress. It's just so refreshing for Spring. And the $62 pricetag had me at hello.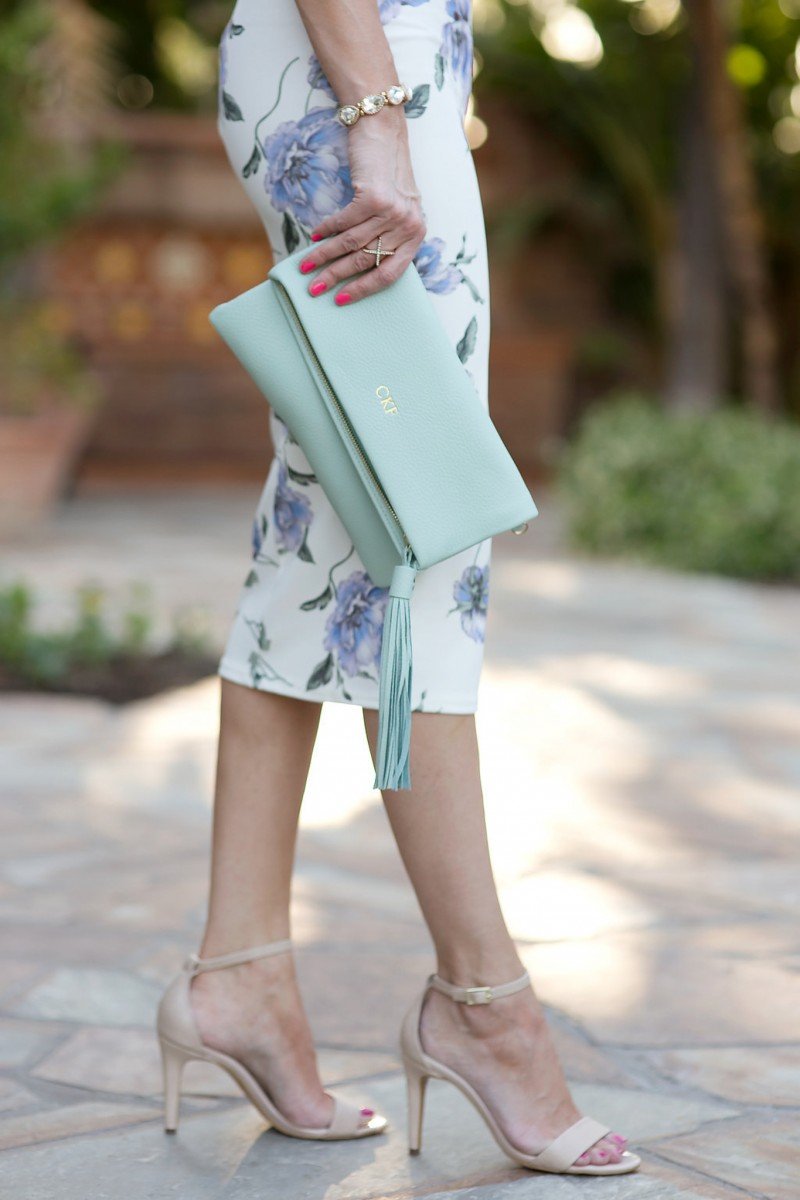 I absolutely adore these heels. I really do. They are the only style like this that are comfortable on my high arches. Highly recommend and they are well under $100. The wonderful people at Gigi of New York generously gifted this bag to me and it's now a favorite. The tassel and the mint color are just so pretty together. And it has a crossbody strap, too which makes it really convenient when going out. It comes in so many colors including a darling neon pink. They are on sale with code: GIGISPRING through Mother's Day if you would like to receive 20% off. 
Shop This Look

So let's talk about this dress. I have to share how it fits because it's a bit funky. I am 5'7″ and usually a 2 or 4 in most dresses. I am wearing a size 2. But here is the deal . . . this dress is quite tight. It's not uncomfortable but walking in it is not the easiest. I have to be honest. While it's tight in the body it's not as tight in the chest. In other words, you need something going on up top to make it work or a nice structured strapless bra. I hope this info helps. I did see that the one on the Misguided website seems to have a slit. And is less expensive. That would make the fit much much better. And if you fell in love with the dress, I am sure that you could have a slit cut for very little at a dry cleaner that does tailoring. Just a thought. Maybe I will do that. Hmmm.
This beautiful print also comes in a short dress with a sexy, plunging neckline. If you're looking for a pretty dress for an upcoming wedding, shower, party or special event I rounded up 10 under $100 below. I have this dress in black and really love it. The bright pink one is 33% off now.
10 Dresses Under $100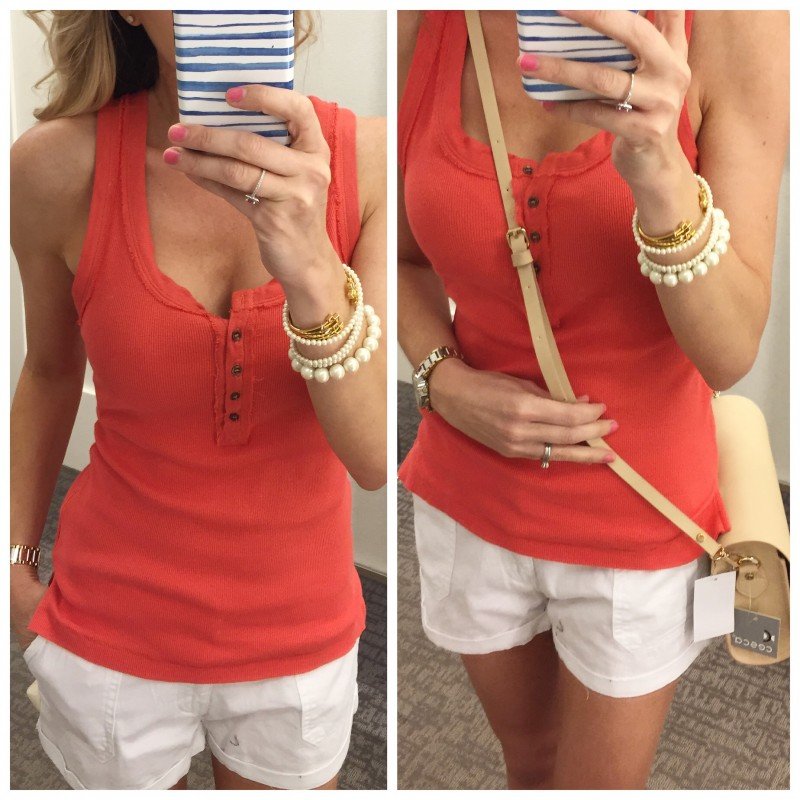 Do you remember this tank I showed you in white? I've worn it with green army shorts and lately I showed it with the distressed white cropped pants (which I LOVE). It's now being price matched. I am wearing a small. It comes in a few different colors and the cut is so darn cute. I also ended up buying these white shorts  (size 5) because I loved the way the army green ones fit and felt. Thought the nude color of this new crossbody was great, too. It goes with everything.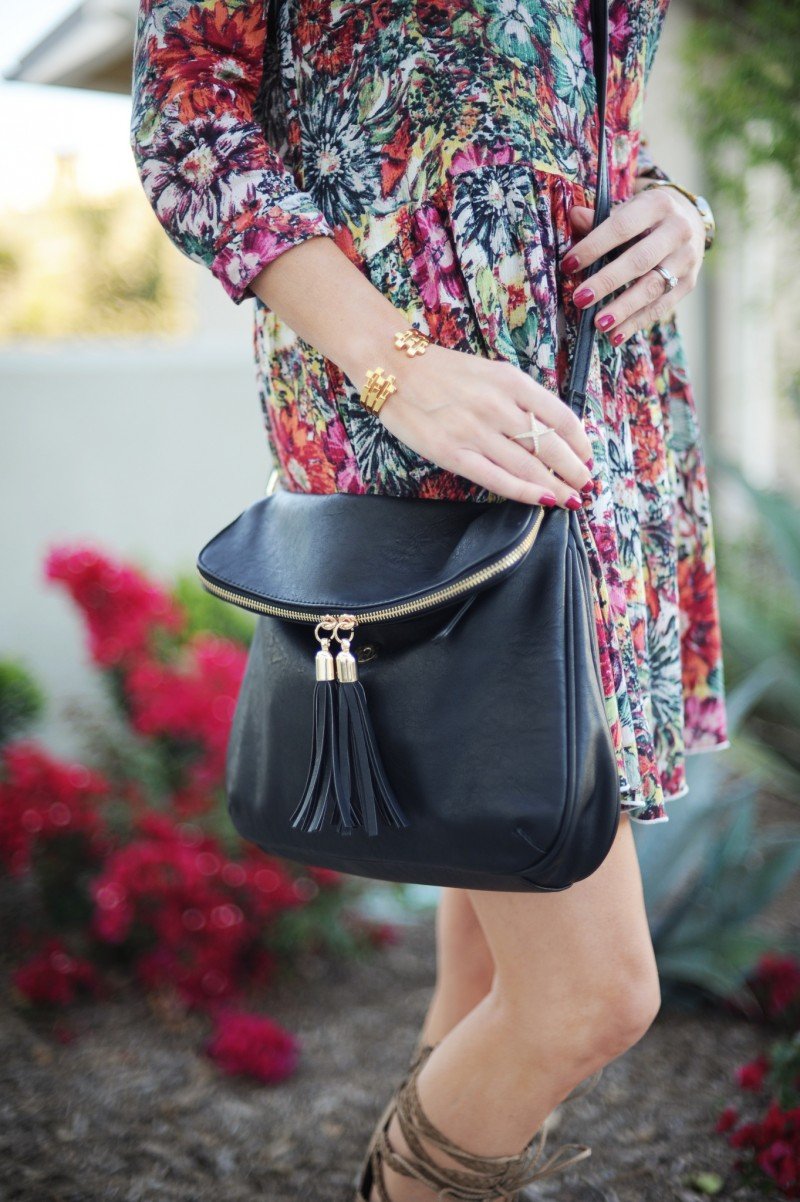 This crossbody bag that I love so much is back in stock and now in three colors. The cognac is so pretty! $36 my friends! The floral dress comes in two colors and is favorite of mine as well. I just wore it to my son's play and so many people asked me where it was from.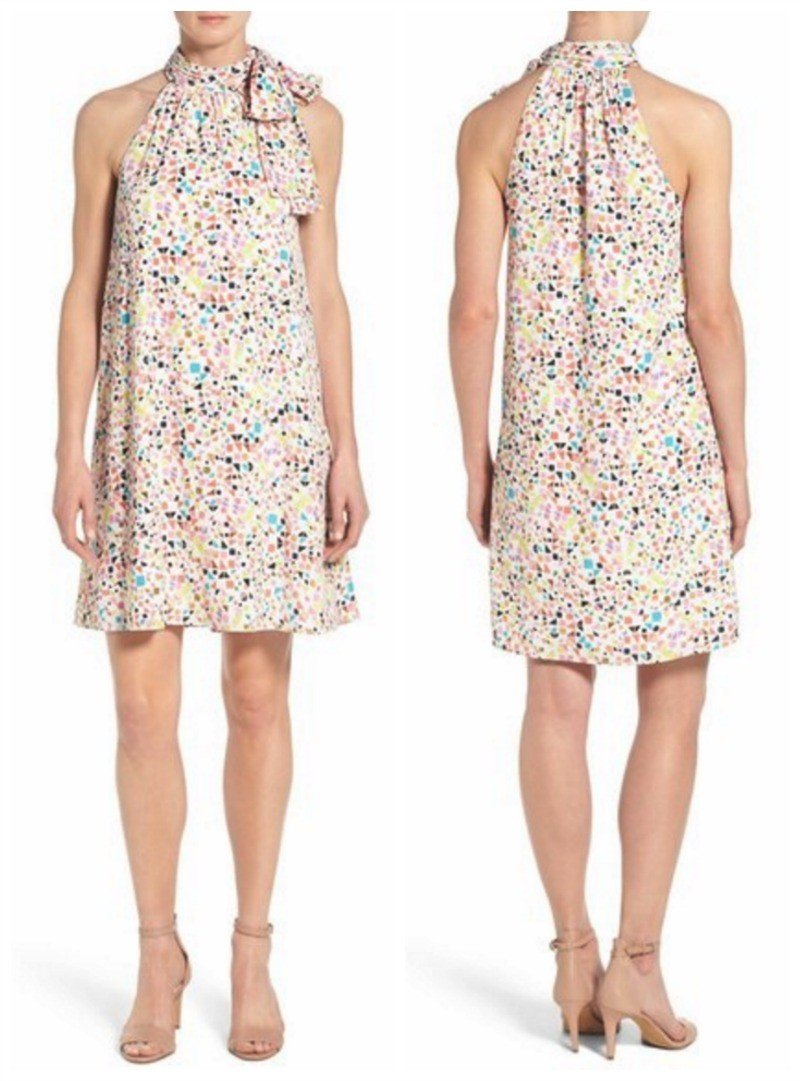 And this dress is so my thing! I love this cut. It's so flattering on and you can eat and drink whatever you want. The feminine bow detail is so pretty on the confetti print. This is a dress that would be darling for so many different occasions, don't you think.
Other Major Sale Steals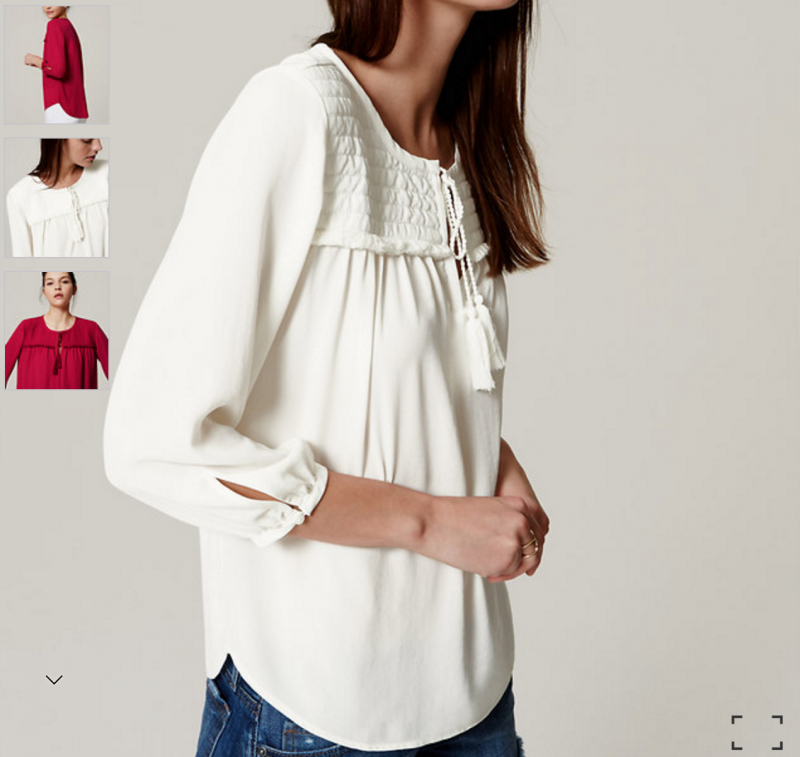 Such a cute blouse!!! And it's an extra 60% off so it's $49.50 $18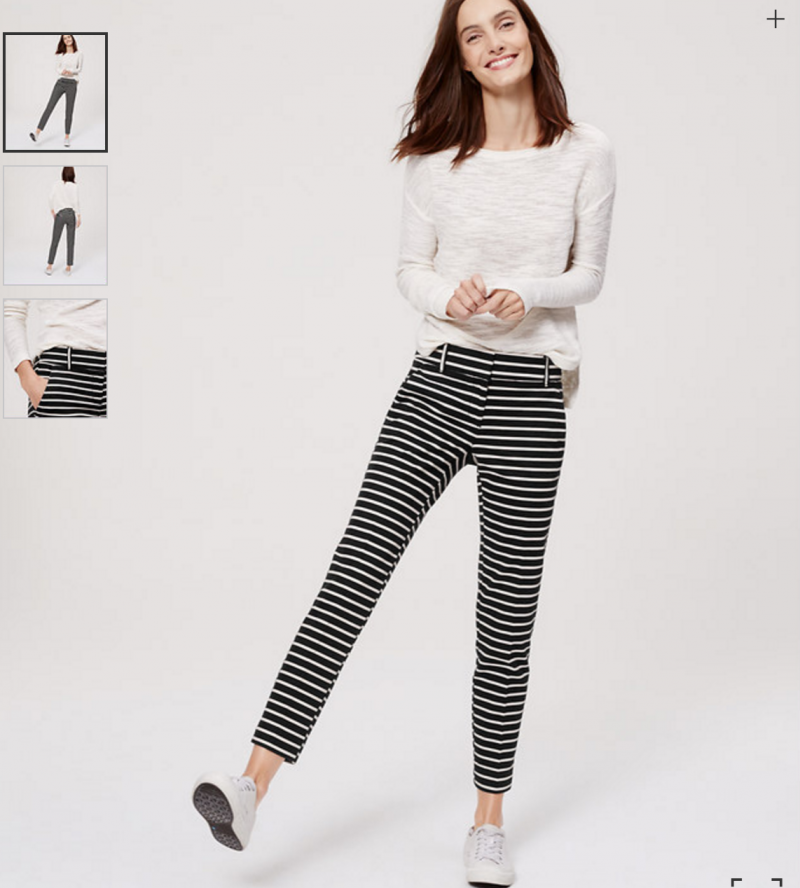 These are a steal now, too. I have them in a size    and love the way they fit. $69.50 $28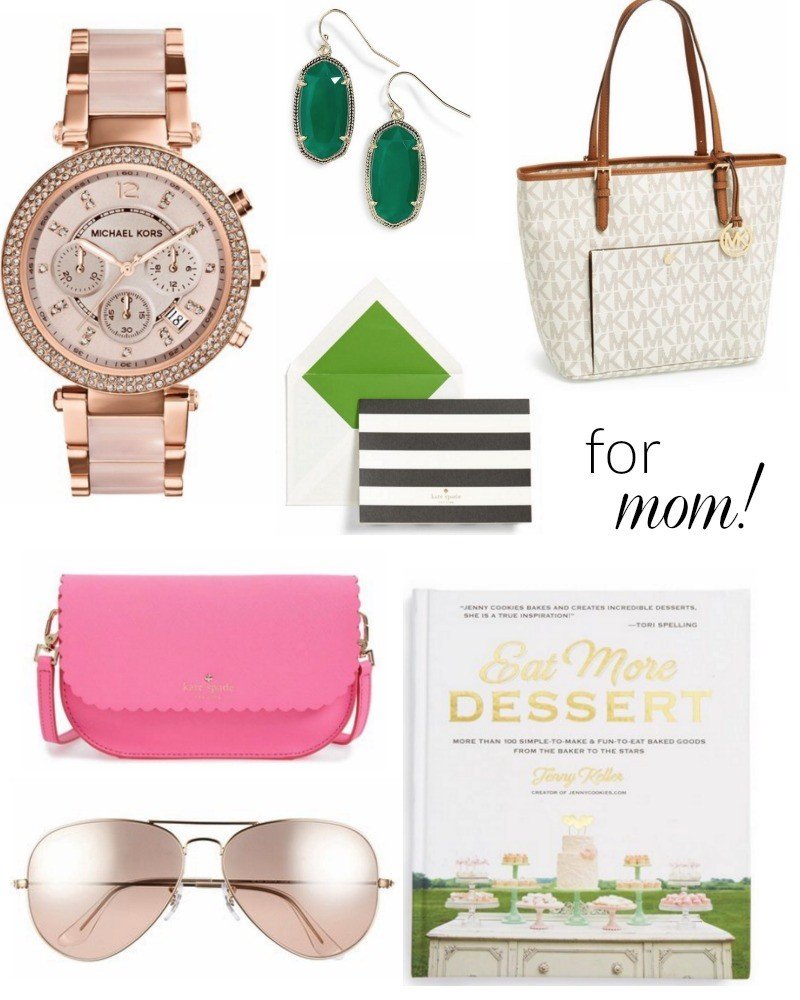 And here are some great Mother's Day Gift ideas and the best part is that each and every one of them is on sale!
Mother's Day Gift Ideas

Other Sales Around Town:
Loft: Extra 60% off of sale styles. Such a great sale, friends!!!!! Such a cute tee. 
Gigi of New York: 20% off with GIGISPRING plus the cutest tassel gift with purchase.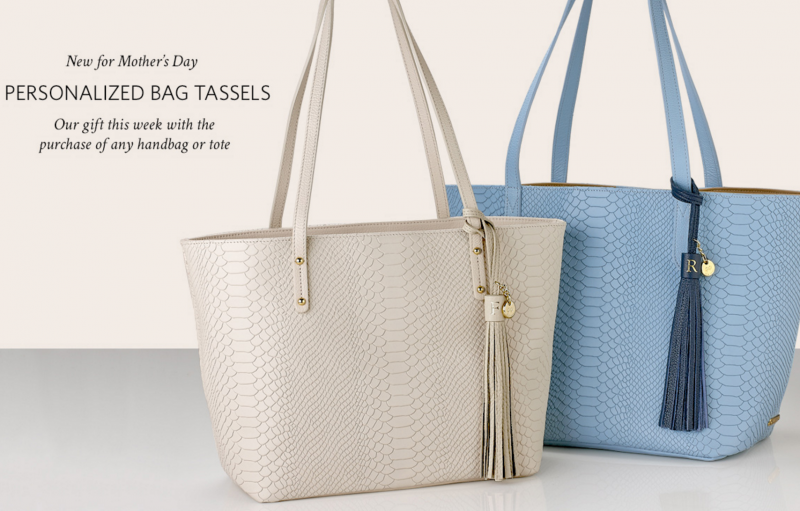 Nordstrom: Up to 40% off and always free shipping
Anthropologie:  All of these tops are under $50.
World Market: Extra 30% off plus free shipping over $200.
Pottery Barn:  20% off one item including furniture!
Enjoy the weekend! Hope it's a great one.
*First 4 photos by Gabi Wells. Affiliate links used.