Three cheers for Saturday. Nothing like coming off of a long weekend which catapults us into Saturday so much more quickly. I'll take it. I really want to take a moment to thank everyone for such sweet comments on our home tour. I appreciate it more than you know. We are gearing up for baseball practice and football game watching. Love this time of year. And because this time of year is still so warm, I have a great dress that transitions well from the tail end of summer, right on into fall. It's one I have shown you before and it's definitely a #mixnmatchfallstyle favorite.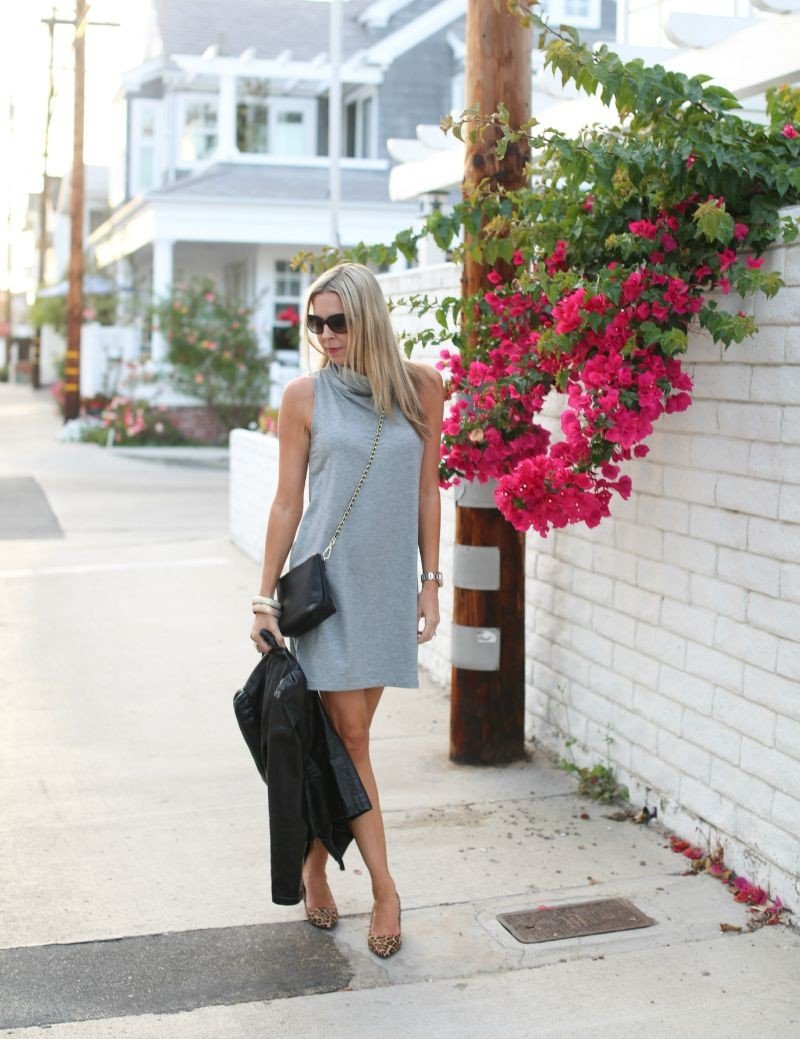 I LOVE this dress. I have said it before and I'll say it again. It is so so soft so you feel like you are wearing pajamas. And it is free flowing which is key if you're not feeling like a tight little number. I will be pairing this with tights and booties (if the cooler temps ever show up). For a night out, the faux leather jacket dresses it up a bit and gives it a little edge which I always like.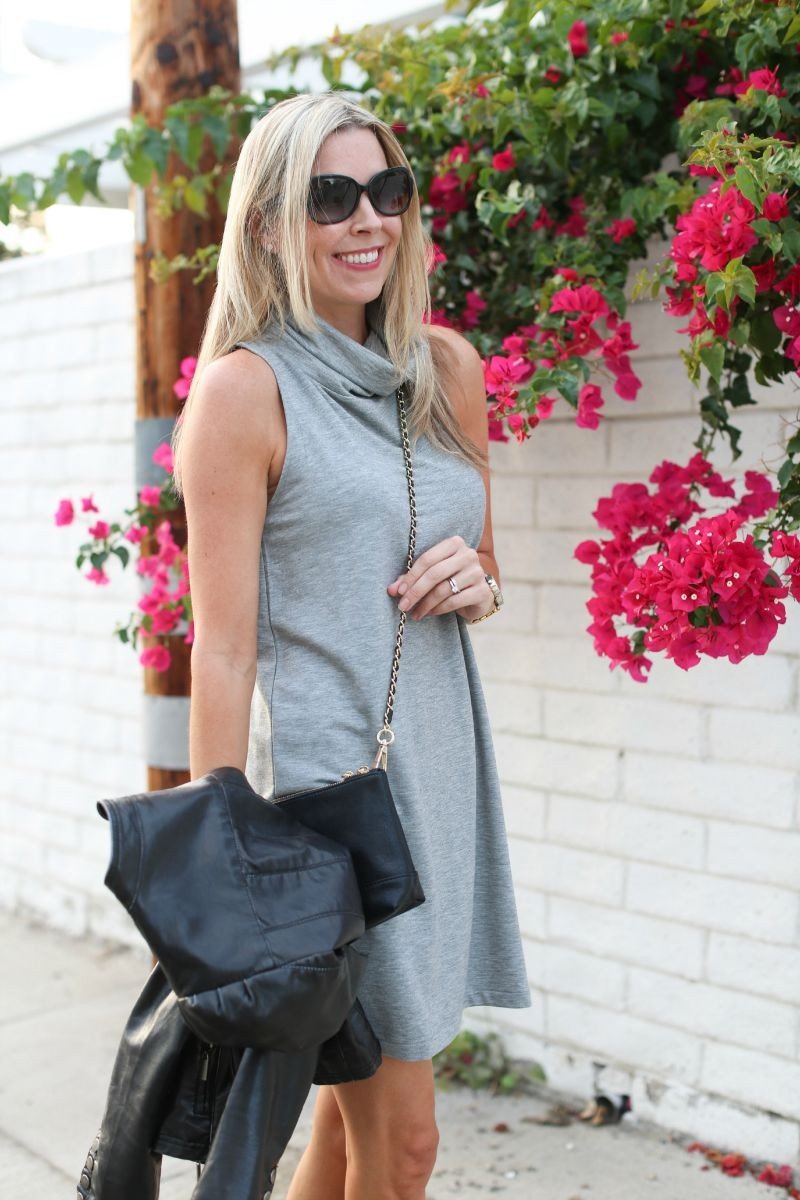 This is the same crossbody bag I have in cognac and really like. This dress also comes in black and burgundy.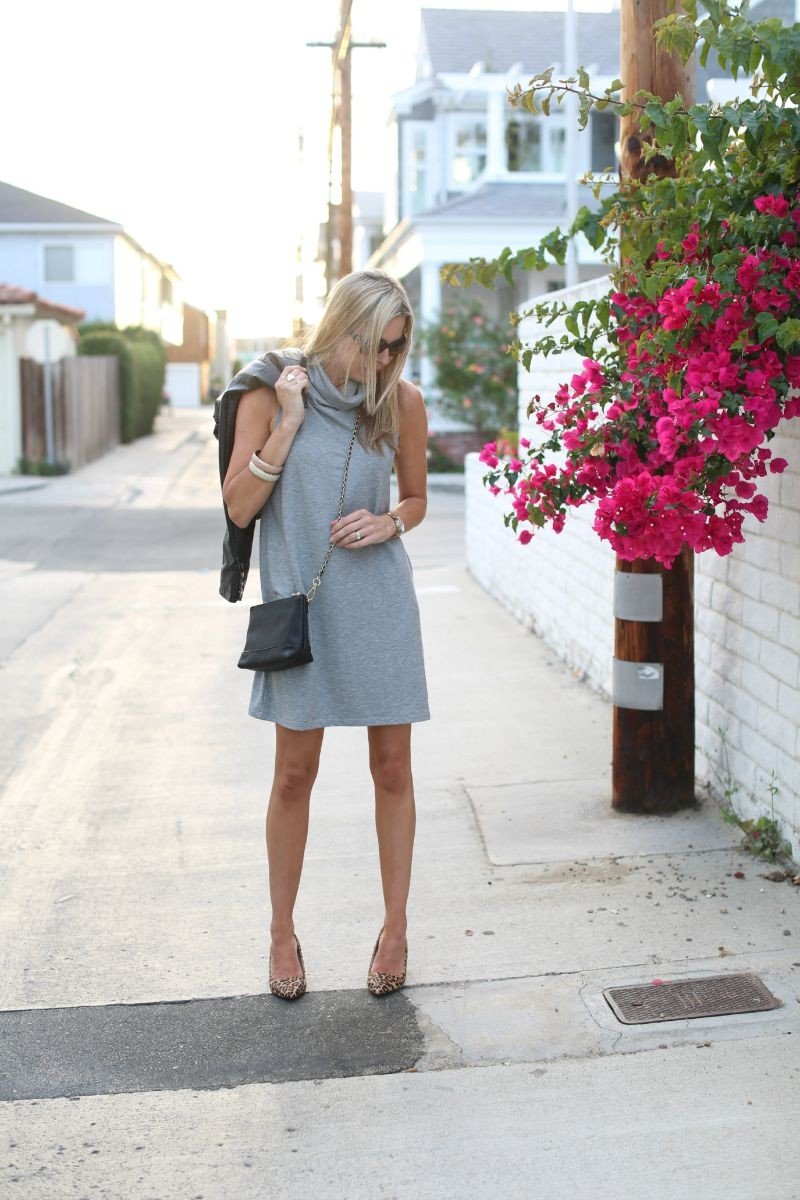 dress | similar jacket | sunglasses | wedges | handbag
Shop This Look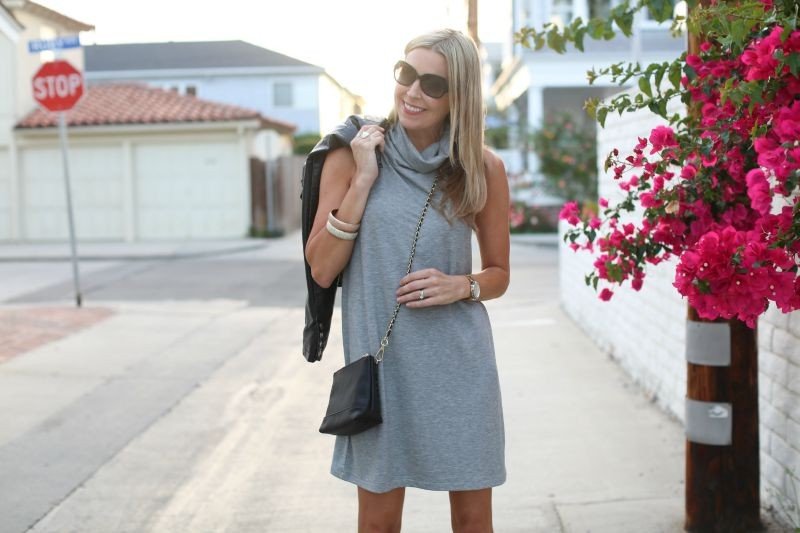 I have had this faux leather jacket for years. I highly recommend one. Or the real deal. In any event, a black moto jacket has really served me well. I grab this or my jean jacket nine times out of ten. This one is a fantastic price and just hit the stores.
Shop Black Moto Jackets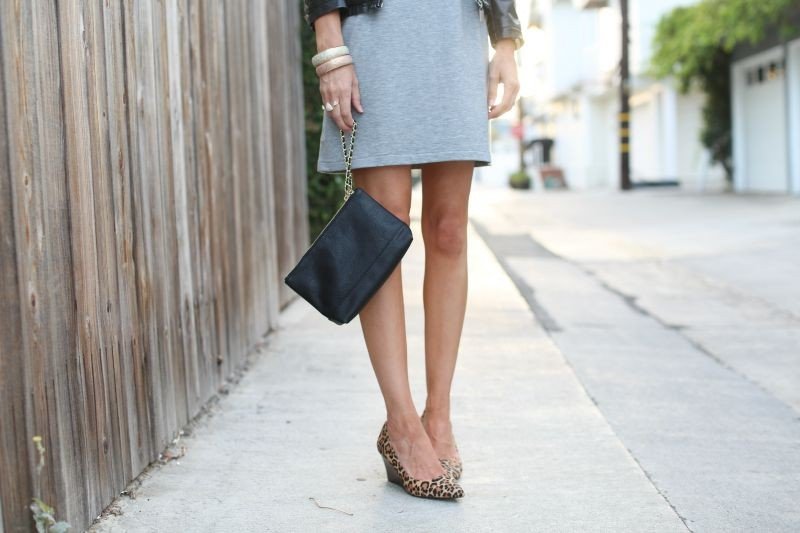 These wedges run big so go down a size if you decide you like them. And in this shot you can see the bag as a wristlet.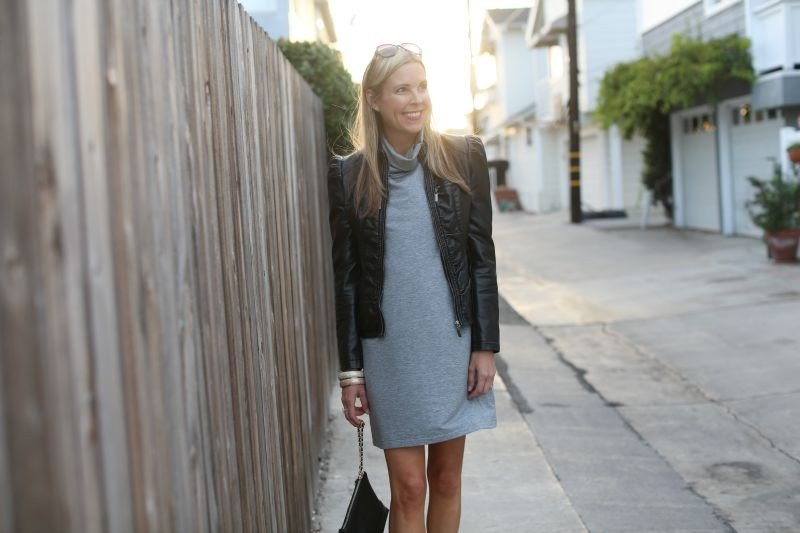 You can see this same dress styled with cognac right here.  I think comfy dresses are key. They are easy to wear and all you have to worry about are shoes and some fun accessories. I rounded up some really cute looks below. And one of them I will be showing you more of next week!
Comfy Dresses Under $50

Saturday Sale Finds

My watch was a gift from my husband years ago and I wear it every day. I love it. Well, one just like it is 50% off! That's huge. Just wanted to be sure you knew.
One last find. I met my sister for lunch the other day and saw this top in person. It is sooooo cute. I wanted to buy it right then and there but I restrained myself. But someone needs to get it. It is darling and much cuter in person.
Enjoy your Saturday all. Hope it's a great one.