Good morning, friends! This weekend is a big one for us. Both of our children are in the Lion King and we can't wait to watch. I think we are more nervous than they are. The entire process has been so wonderful for them and we so appreciate everyone involved. First up in Saturday Shopping is a casual look by day and a dressed-up version for night. All put together with some of my favorite pieces.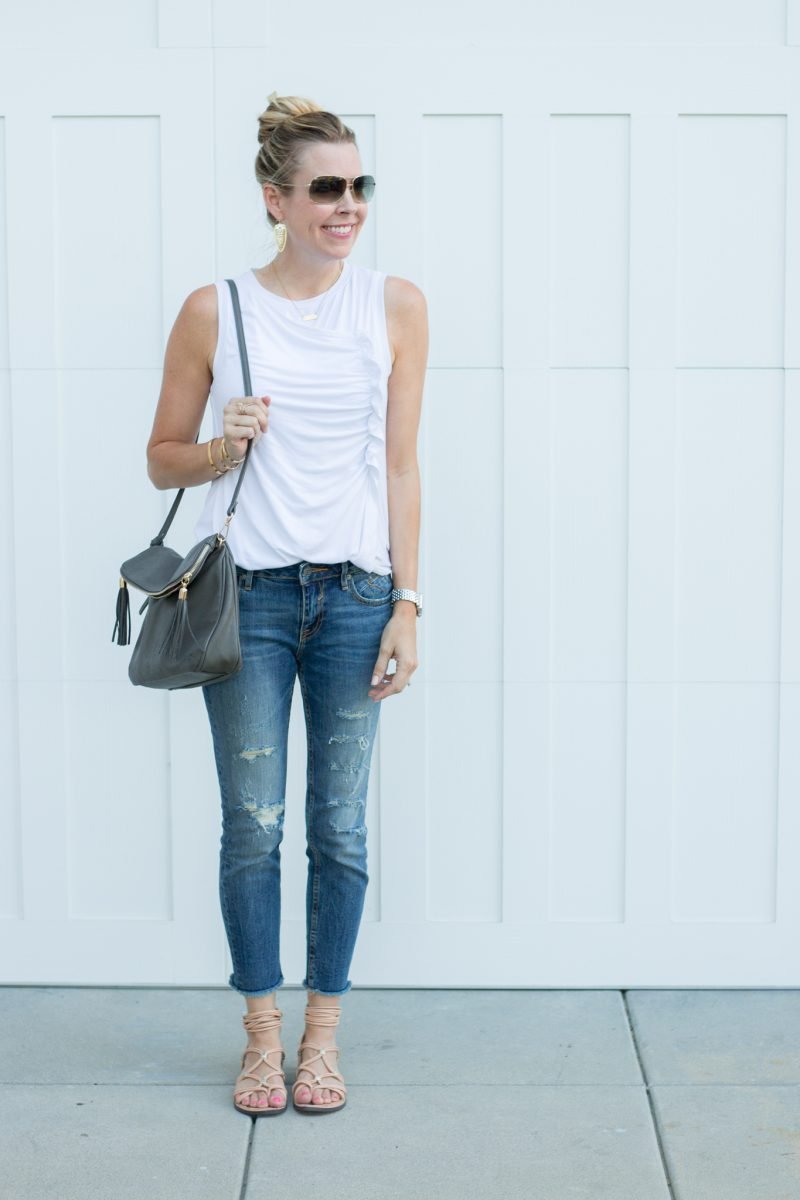 Despite loving clothes and sharing fashion posts, I really do wear the same pieces over and over. In fact, many of my tried and true staples have been in my closet for years. I love a great pair of cropped jeans for summer. These are no longer sold but as long as you have the cropped length, you'll achieve a similar look. I want to go try these on because they are darling.  This is a top I bought during the sale (it's still on sale) and I love it. It's really soft and falls so nicely. I prefer tucking a small piece of it into the front of my jeans and the back. Without that, it is quite long. The tassel bag is a favorite of mine. I also have it in black.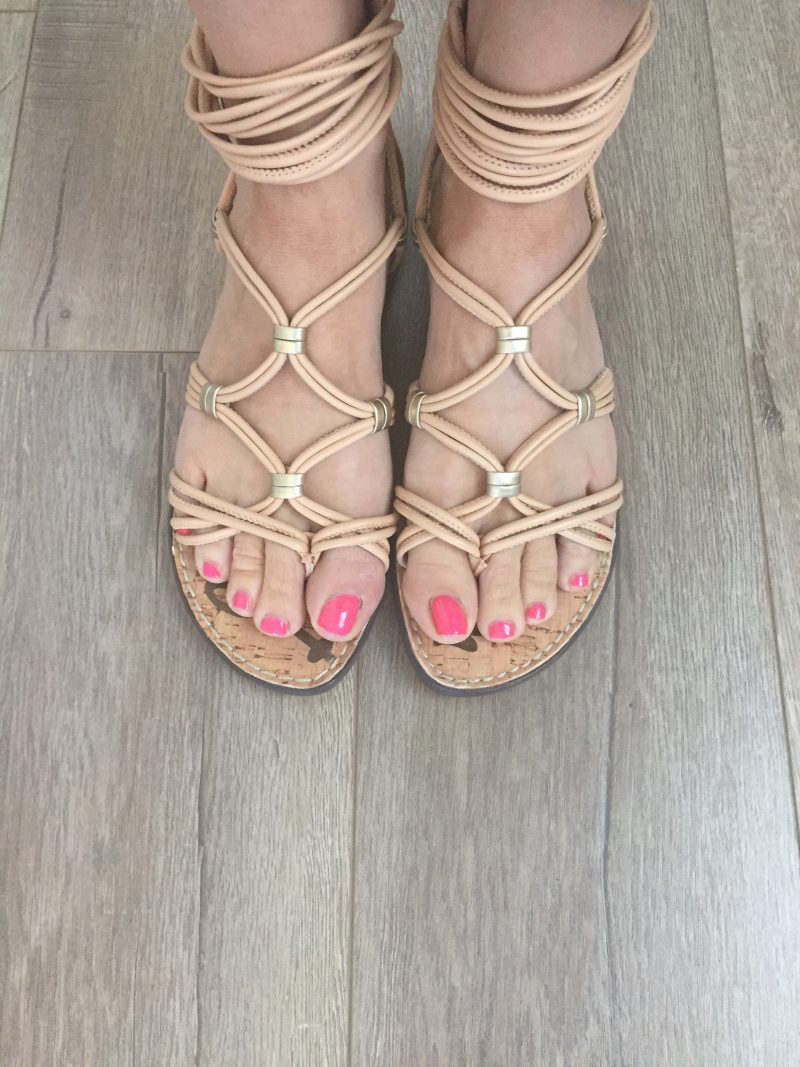 All time favorite sandals. Had a gold pair from last season that I still wear and these are awesome. I love the way they wrap around the ankle but you don't have to tie anything or have the uncomfortable laces on your ankles. These zip in the back and are very comfy. I highly recommend these and they are true to size.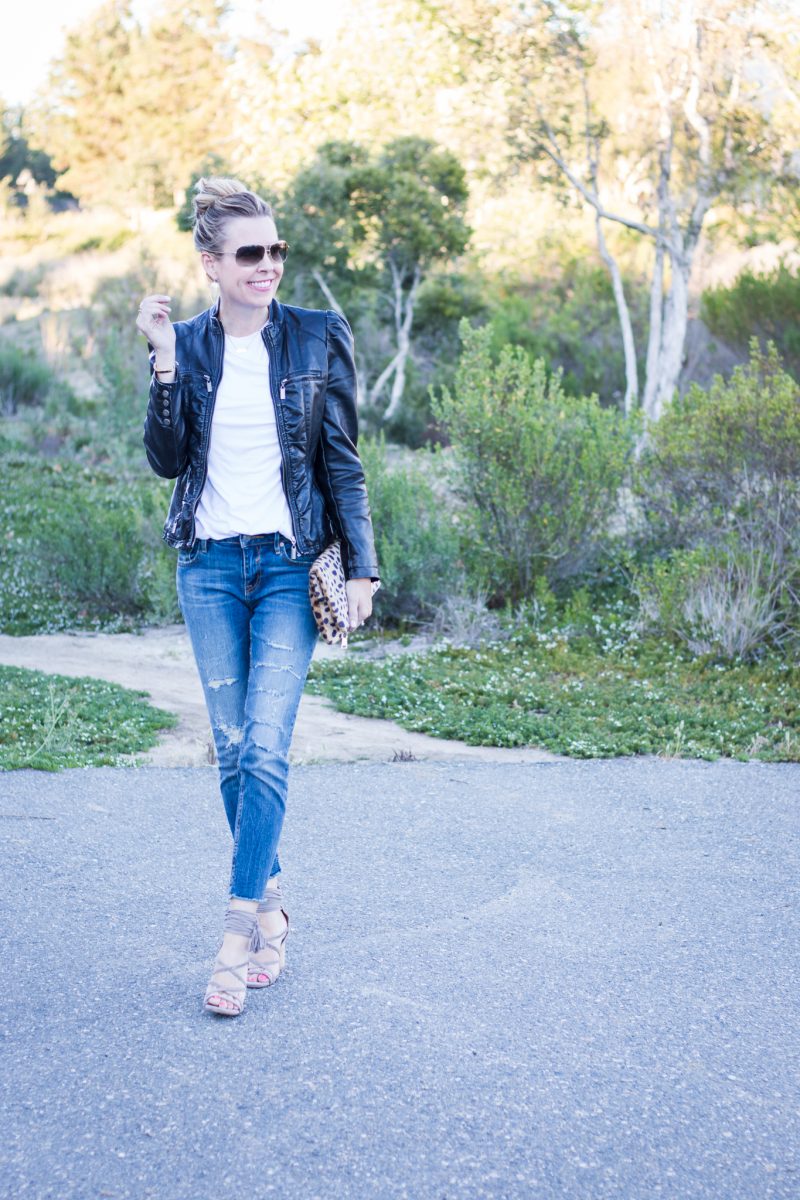 By adding a faux leather jacket, heels and a clutch you are ready for night. These are all things I've had for quite some time now, too. This jacket is probably 6 years old now. Always a fan of a black leather jacket in the wardrobe. I grab it so often. This one is on sale and a great style. This one has a nice feminine cut. If you are drawn to the chic biker look, this one is a steal at $67.
Black Jackets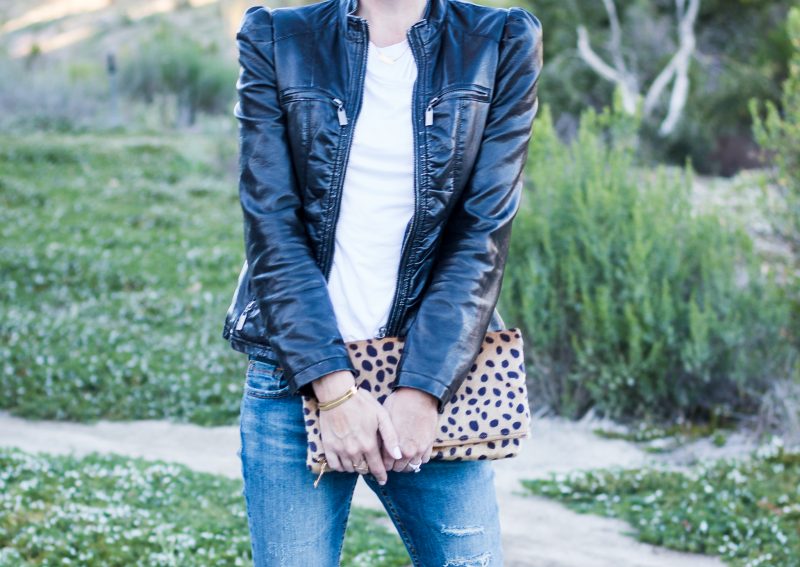 This cute leopard clutch is back in stock and a great wardrobe staple. I carry it often and it fits so much.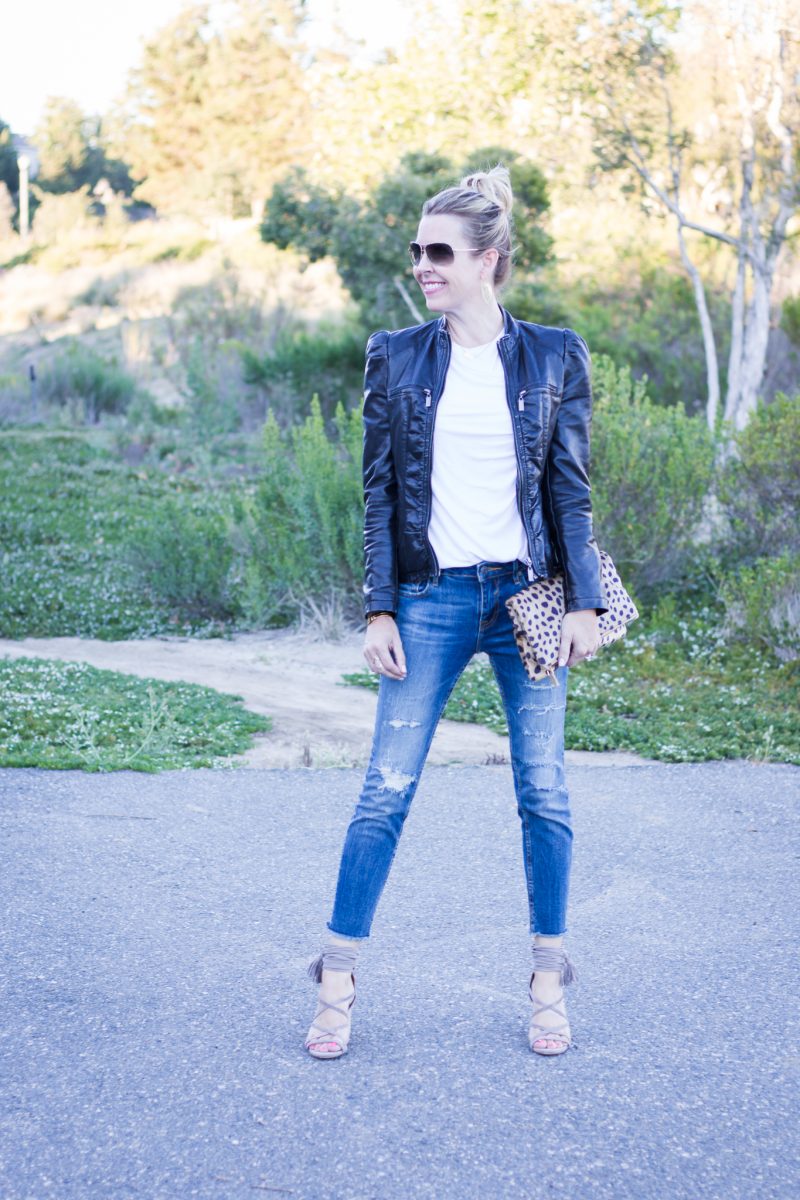 jeans | top | heels | handbag | earrings | necklace | sunglasses 
MY WARDROBE STAPLES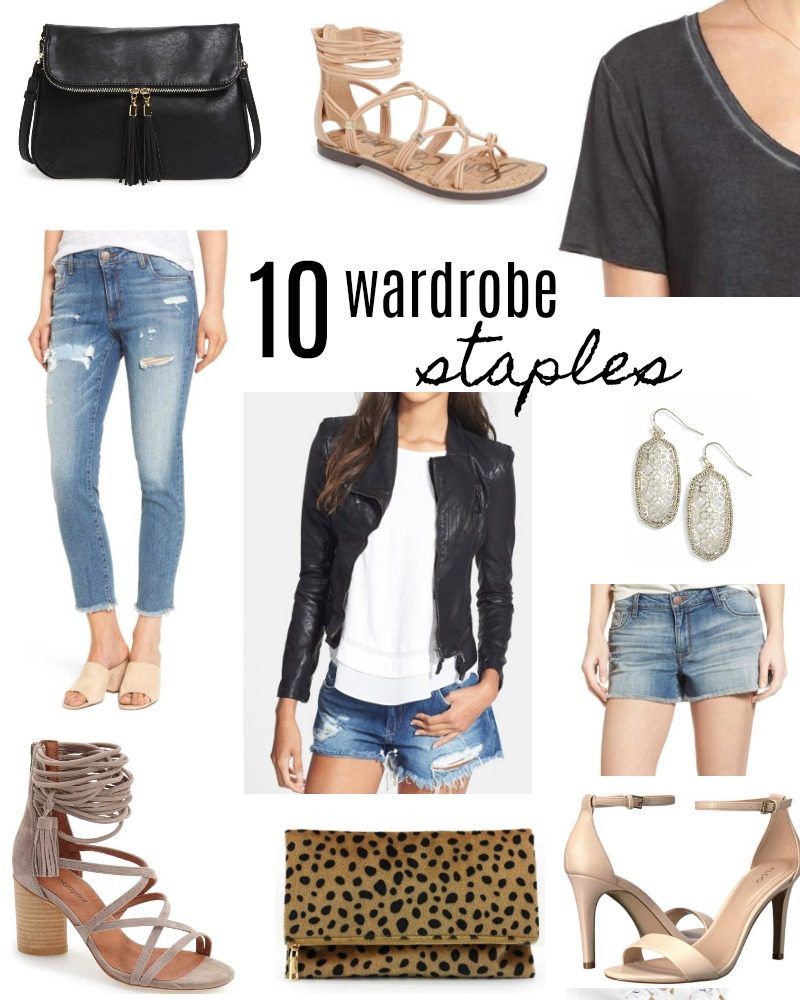 My favorite look for everyday has always been casual with a bit of edge. These are by far the ten things I wear the most. Though it would be fun to round them all up here. And as you can see, they are all easy to mix and match. I can throw in color however I want and mix it all up with cute tops. A fresh white top and something with feminine detail are also pieces I gravitate towards.
10 Wardrobe Staples

I feel like these are the dressed up version of my sandals. With a little block heel and tassels you are suddenly ready for any night out. Ladies, these could not be more comfortable. I LOVE these heels and wear them all the time. Women stop me all the time to ask where they are from. Just a really cute shoe.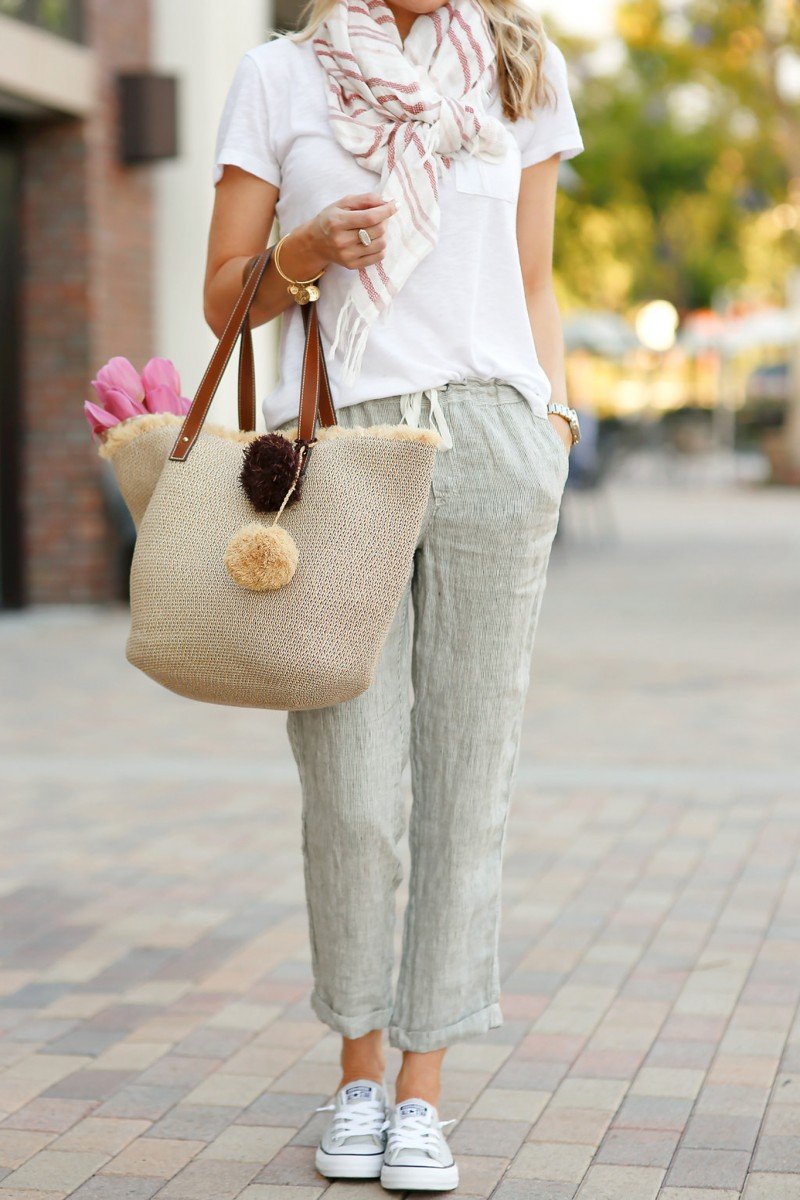 Another look I gravitate towards are these comfy cropped pants ( currently on sale) and a white t-shirt. So easy to thrown on and looks good with a classic pair of Converse.  nice inexpensive versionMy straw bag is sold out but this is a for summer.
SUMMER SCARVES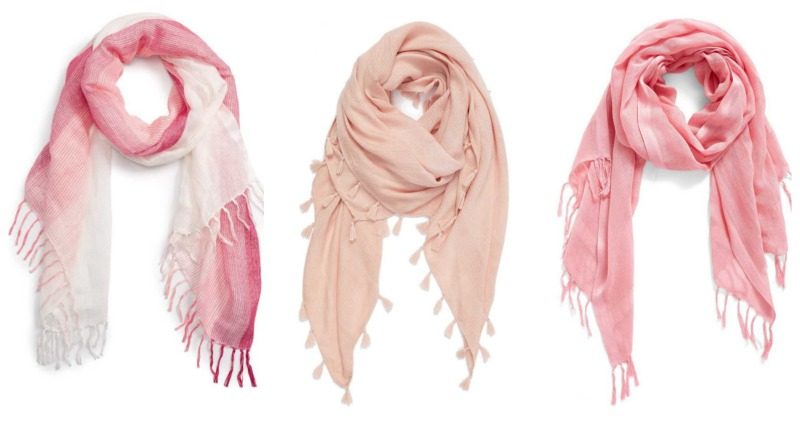 This one comes in 14 different colors and is a linen blend like the one I am wearing. I like them because they are not too bulky but create a cute pulled together look and are good for a cool summer night.
SUMMER DRESSES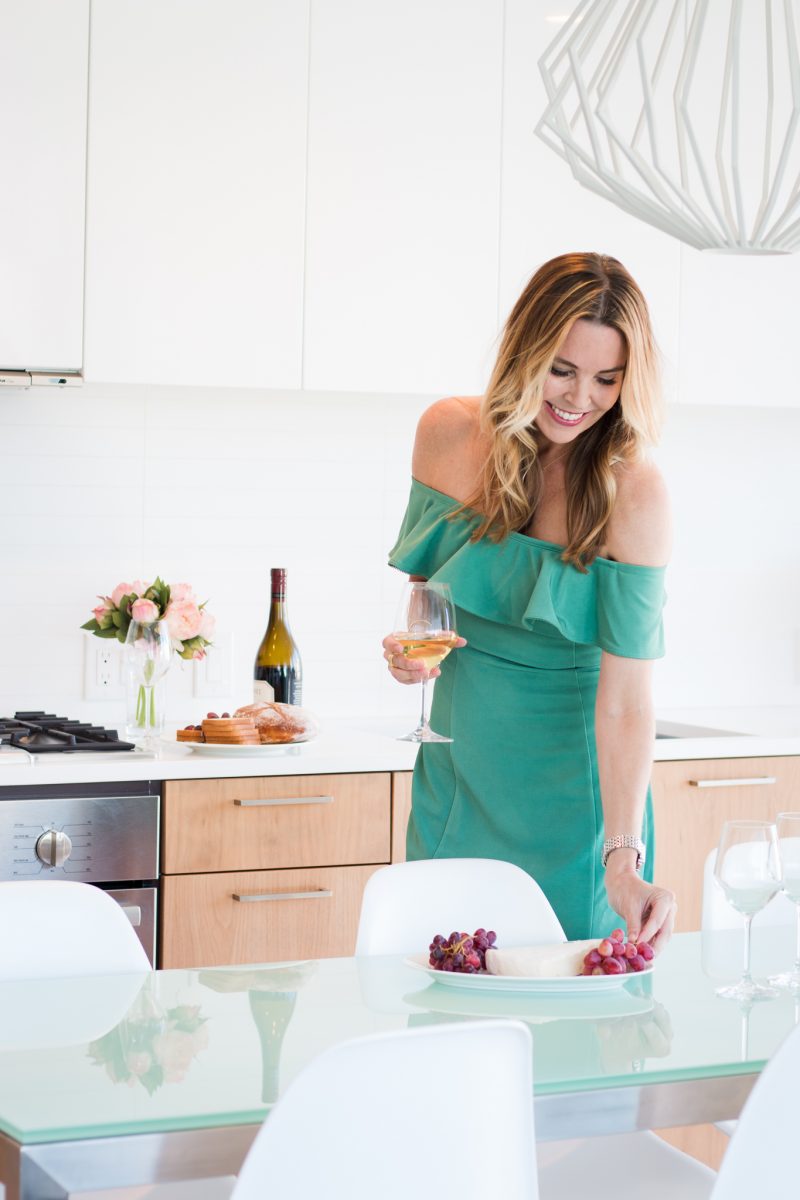 Just a heads up, I get asked about this dress so often. I shared more about it in this getaway post. The exact one is sold out but I found a really pretty version here.  Plus it comes in 8 different colors.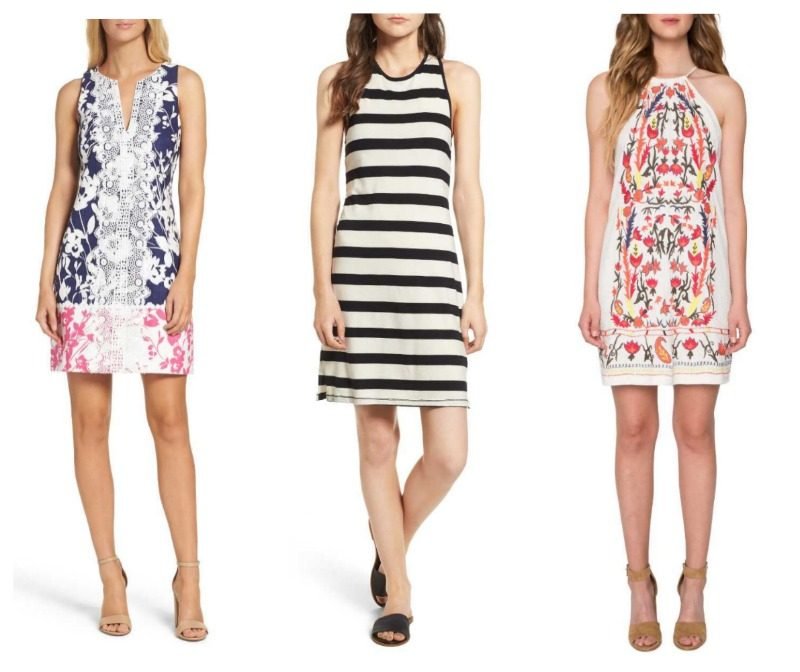 These three printed cuties caught my eye. Especially love the back on the striped one.
LOFT
How cute is this dress? It was $89 but is now only $45. All dresses are 50% off!!! I also really like this black and white striped dress.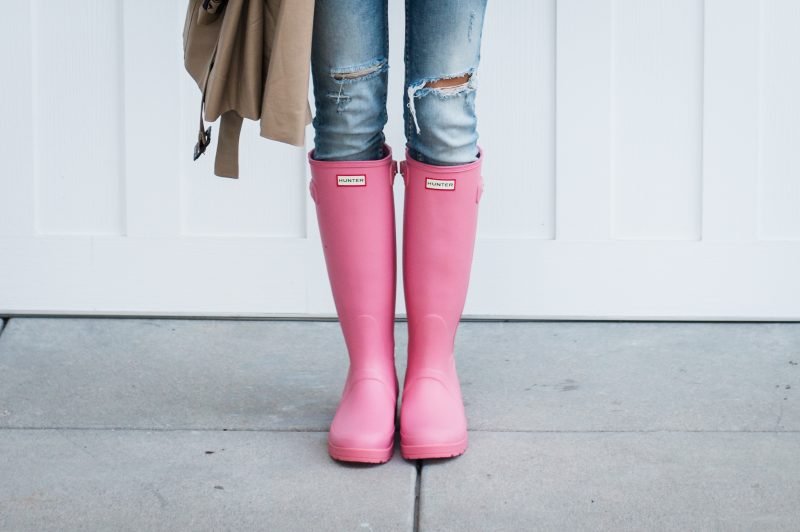 And what?!! These are now 50% off. Holy cow!!! If you have been wanting them. . .now is the time. See more of them here.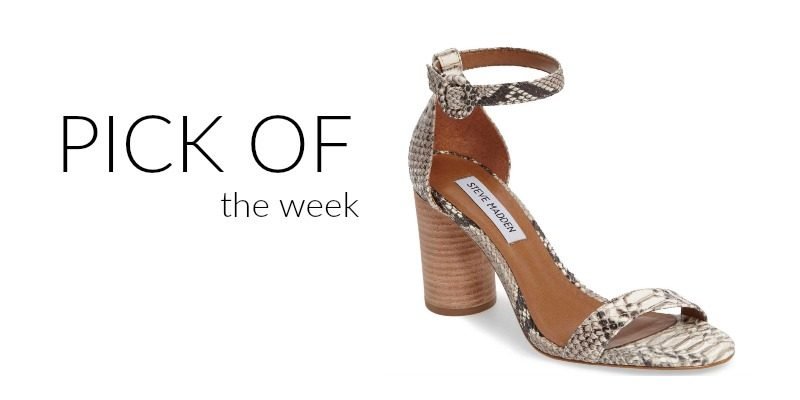 My pick of the week are these neutral heels. The block heel makes them comfortable to wear and they are 50% off making them just under $50!!!! Yes!!!!!!!!
If you missed last week's Saturday Shopping you can get caught up here. I just ordered the pajama shirt from that post.
SALES AROUND TOWN
Loft:  50% off of dresses, cropped pants, tees and tanks!!!
World Market | up to 60% off outdoor.  15% off any one item
J. Crew | extra 40% off sale styles
Anthropologie | Anthro Day! 20% off for members!!!
West Elm | 25% off one item
Ann Taylor | 40% off full priced items.