Good morning, sweet friends. How was your week? I'm not sure how mine was. Do you ever have weeks like that?  It was challenging with everything we have going on and I feel like I'm in a fog. Trying to get back into a routine is helping. Cooking for my family and sitting down to blog help me feel normal again. And I'm thrilled to be back here on a weekend for a little bit of Saturday Shopping.
DATE NIGHT LOOK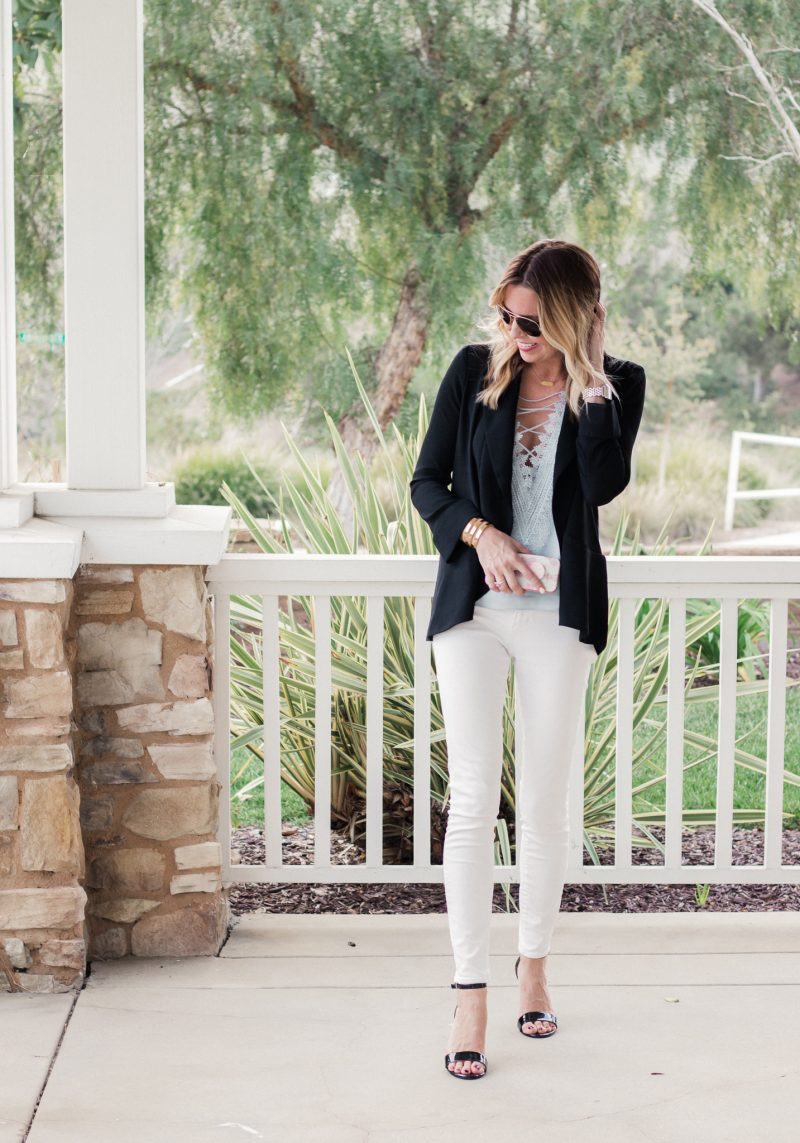 Eventually we plan to go on a fun date night. Right now I am too tired. LOL. Just the truth. In the meantime it's pajamas and a glass of wine on the couch! But I wanted to share this classic look with you. It's timeless but flirtatious enough so that you don't feel like you're headed to a business meeting.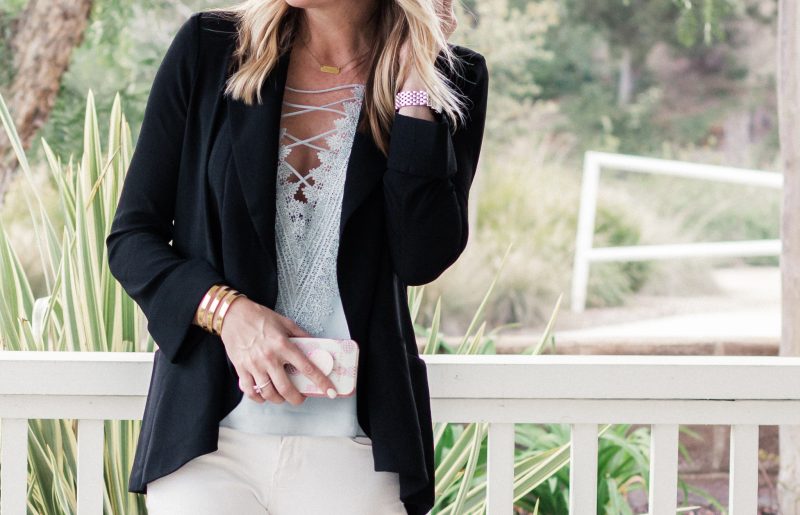 The camisole is my very favorite right now. I am wearing an XS. It comes in a handful of colors and I LOVE the straps and lace detail. It's sexy without being inappropriate.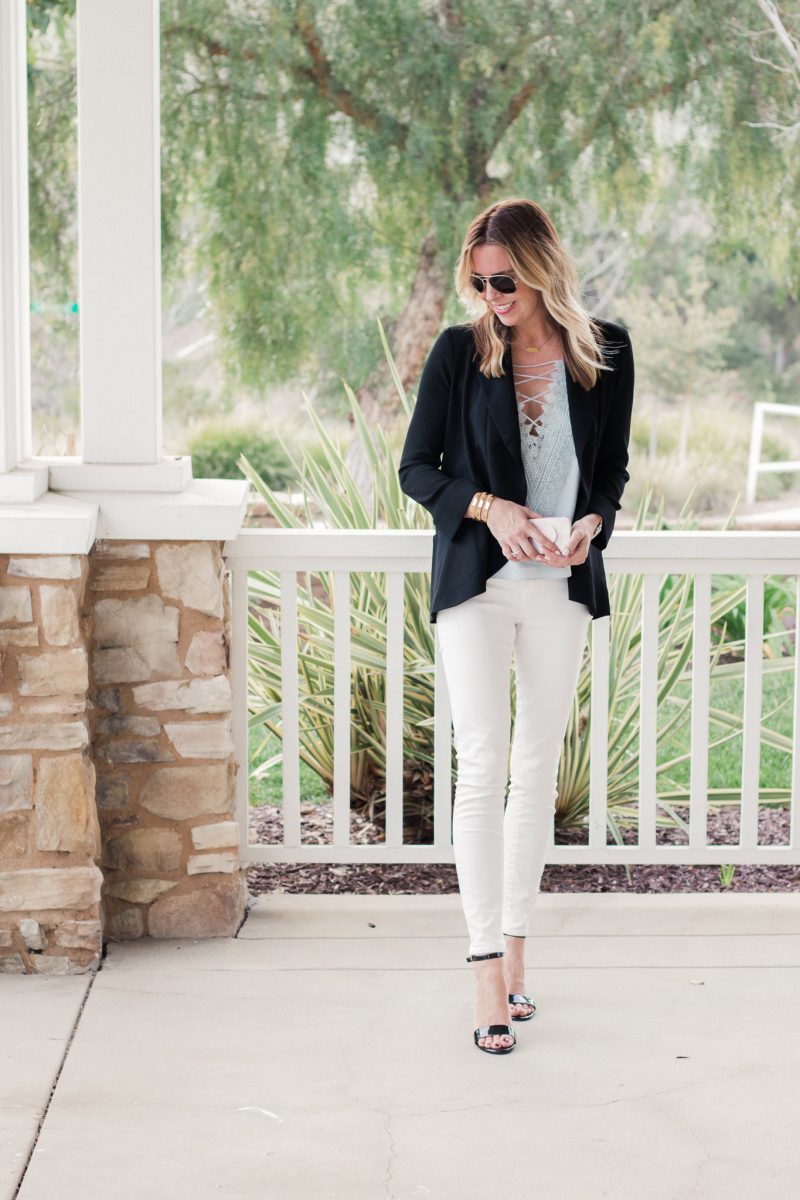 white pants | heels | blazer | camisole
The blazer has just enough draping in the front to keep in feminine and pretty. These are my standby heels that I live in. I have them in nude and black patent leather. No joke. . .this style looks good with absolutely everything. Plus they aren't too high so they are easy to wear.
SHOPBOP SALE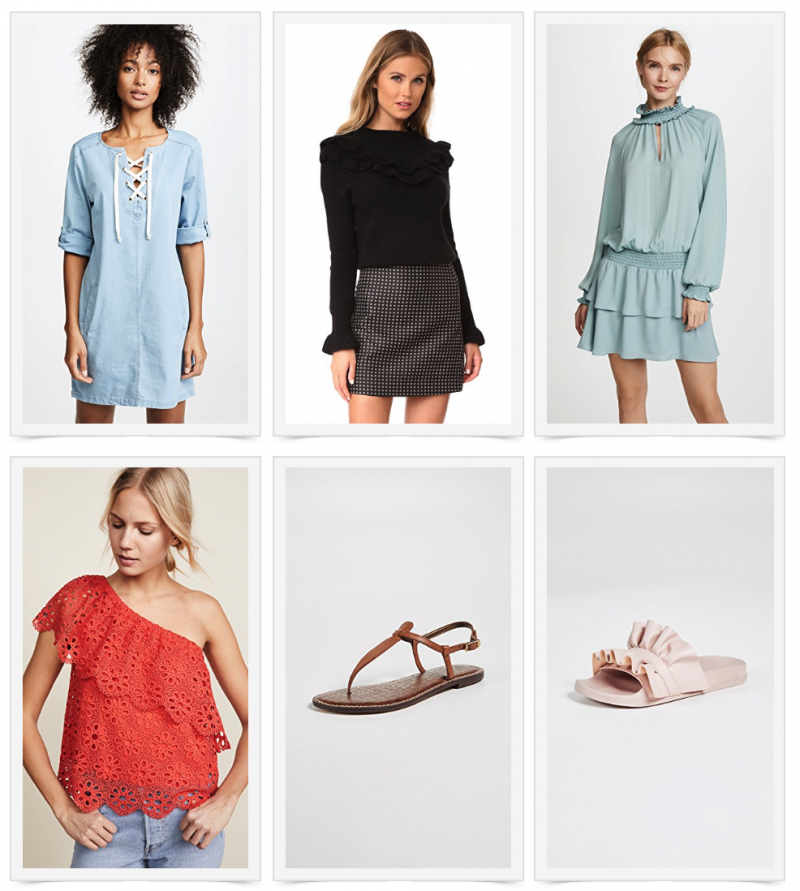 Shop These Pieces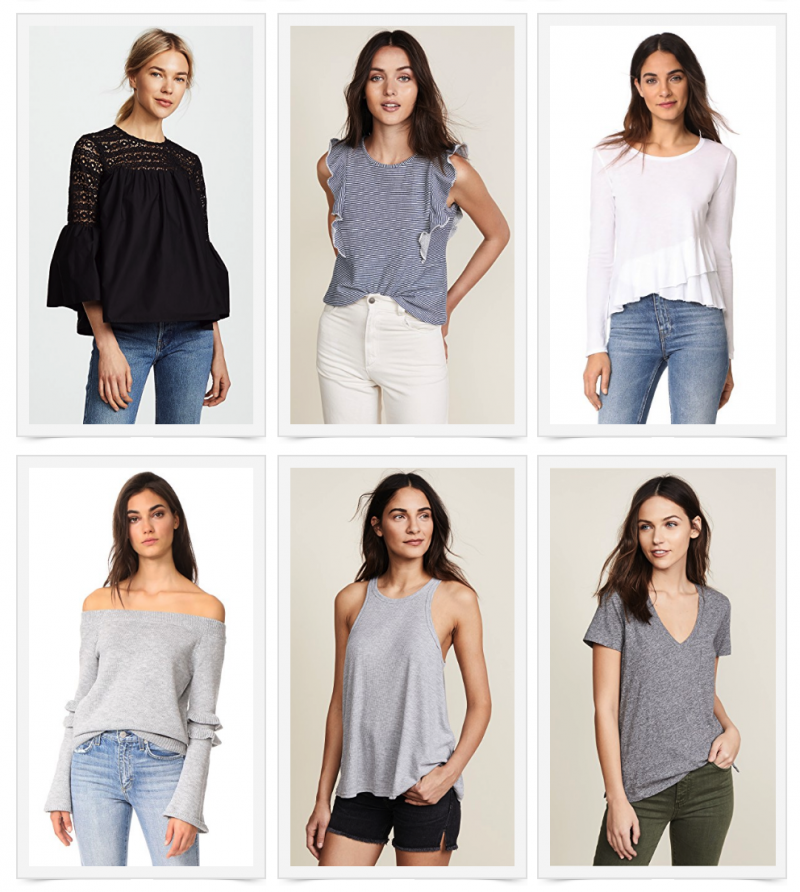 Shop These Pieces

The ShopBop sale ends tonight at midnight so you may want to pop over there. I picked up a couple of tops I've had my eye on. You'll receive 20% off your order (including sale pieces). It's 25% off if you're a big spender! I love these sandals for summer and this top is in my cart now.
DREAMING OF SUMMER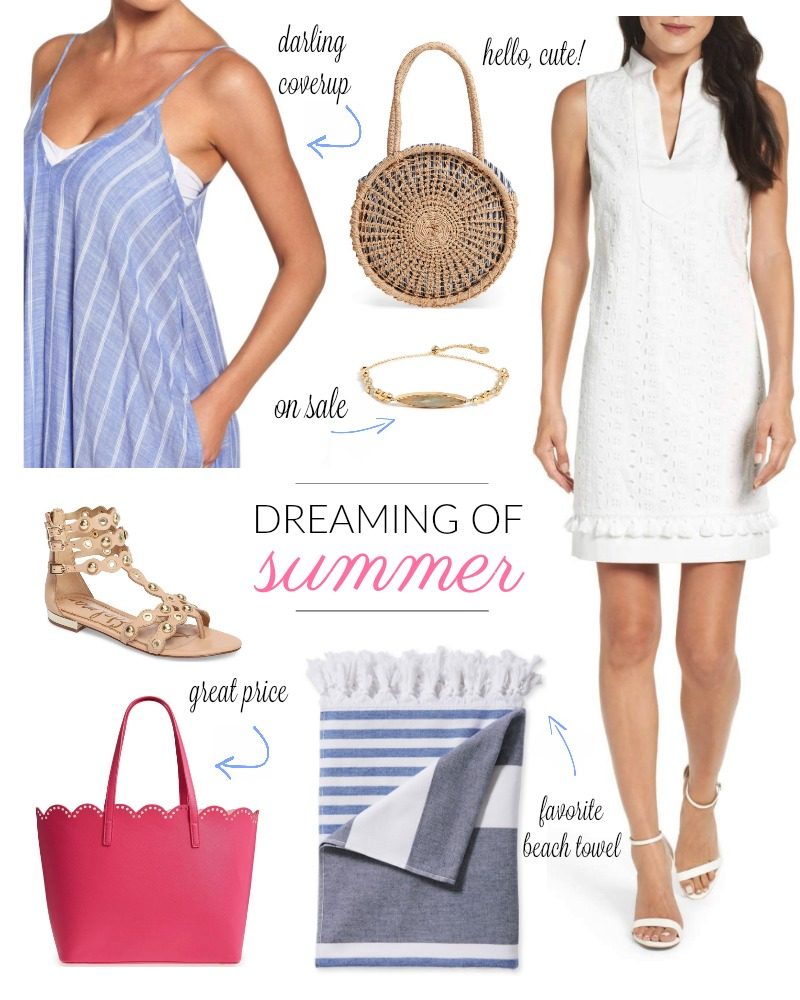 cover-up | straw bag | dress | sandals | bracelet | tote | beach towel
It's hard to believe the kids only have a few more weeks of school. I'm ready for warm temperatures and beach days with the family.
Cute cover-up: comes in two colors and looks so comfy.
Straw bag:  Adore this! Especially the lining. Straw bags are so current right now but this one has such a unique look.
This dress is such a pretty spring and summer addition. Cute as is or paired with a denim jacket, cardigan or blazer.
Bracelet: This bracelet is so pretty and on sale. A really nice gift idea for upcoming birthdays or graduations.
Sandals:  I've worn sandals like these for two years now. They look darling with everything. Really fun for warm days.
Bright tote is under $50 and looks just like the more expensive Kate Spade version. Great for summer days.
Beach Towel:  This is by far my favorite beach towel. So absorbent but large enough to keep the sand at bay when at the beach. We have two and they have held up so well. While they are more expensive than an average towel, they are great quality and are a great gift idea.
LOFT SALE
All tops and sweaters are 30% off so be sure to check them out. I've rounded up some of my favorites. You can see more tops I've recommended in this post. 

SHOE STYLE

These striped heels are adorable! They would look so cute with the white dress above. Always love a peep toe bootie, too. They look great with jeans or dresses. The black wedges are a great neutral as well. All of them are on sale and fantastic prices.
ANTHRO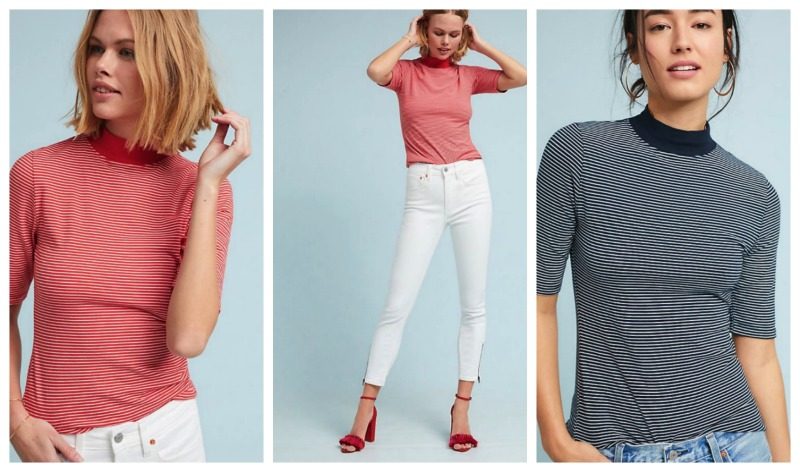 Ummm. . . yes, to this top! I love tops like this. So cute with white jeans or denim shorts. And it's only $30 with an extra 25% off. I have both colors in my cart but can't decide which one to buy. Leaning towards the red. I am waiting for these to go on sale. So darn cute. I can't justify full price because I already have these (and love them. . .well worth it).
COLLEEN ROTHSCHILD
Don't forget you can get 20% off of your skincare products with code COURTNEY20. See my picks here. 
What are you all up to today? We have sports for both children so we will be busy. Looking forward to watching our babies do what they love. Enjoy your day, everyone. xo