Good morning!!! What do you have planned this weekend? Anything out of the ordinary? We will be working on moving and trying to beat the heat as it's warming up here for the next week. Although I was very tempted to pull the covers over my head today and stay in bed for two more hours. Little voices and snugglers made sure I was up and ready to go and a nice early hour. So sweet of them. Before we get to work, I wanted to share great finds from the NSale under $50! So many great pieces and don't forget to think gifts when you browse through.
So yes, when you find a top you like you buy it in two colors. Remember I showed you this top in blue?  I just adore this blouse. Styling wise I think it looks cute partially tucked in. There is just something so pretty about the feminine pattern and the ruffle detail on the sleeves and neck. And it will look so cute under a jacket for Fall. 
Speaking of jackets, these are so cute and under $50 which I love. The third one is calling my name for sure. Classic cut but a bit of edge to it.
I have been wearing these Sarah skinny jeans ($38.90) for quite some time. They are so so soft and really a great fit. And seriously. The price of $38.90 is really crazy. Two thumbs up.
How do they fit? I find these fit true to size. After a few wears they do stretch a little bit but that is normal for jeans in this price range. And well worth it because the stretch and softness is what makes these a winner. I am wearing a 25.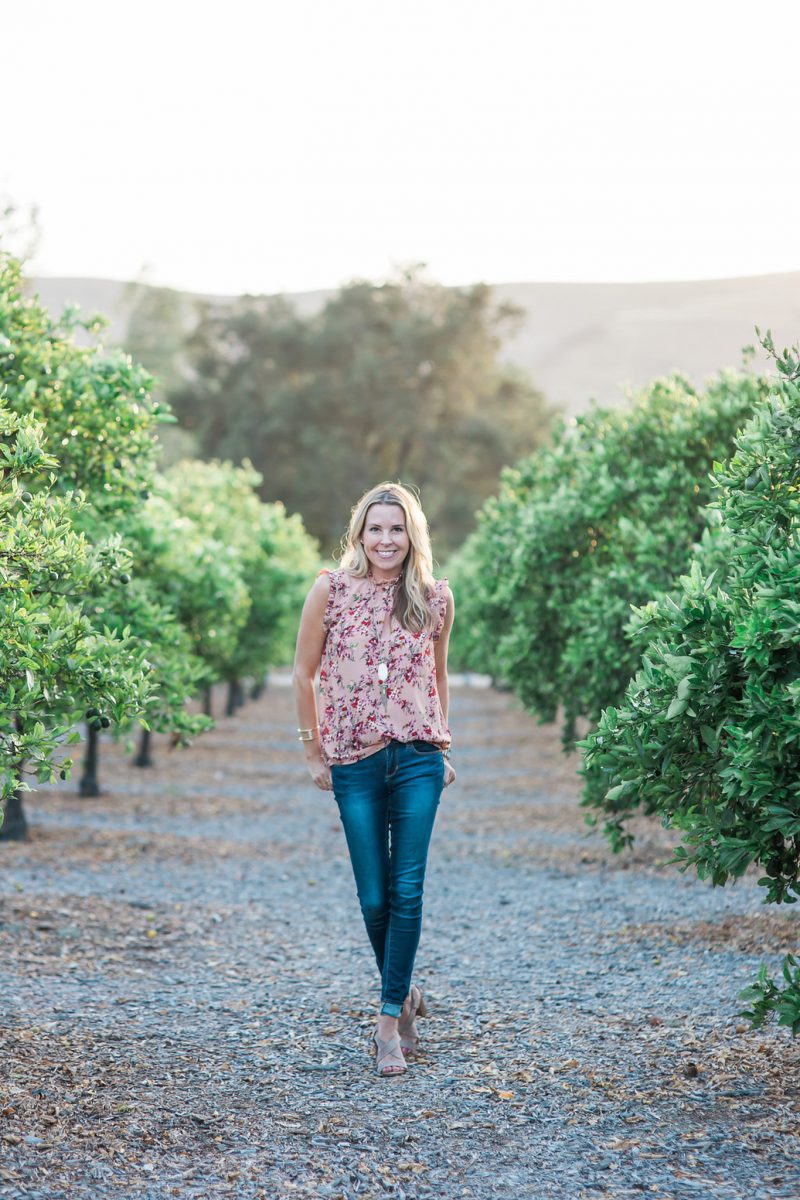 jeans || blouse || similar necklace || bracelet || shoes || similar shoes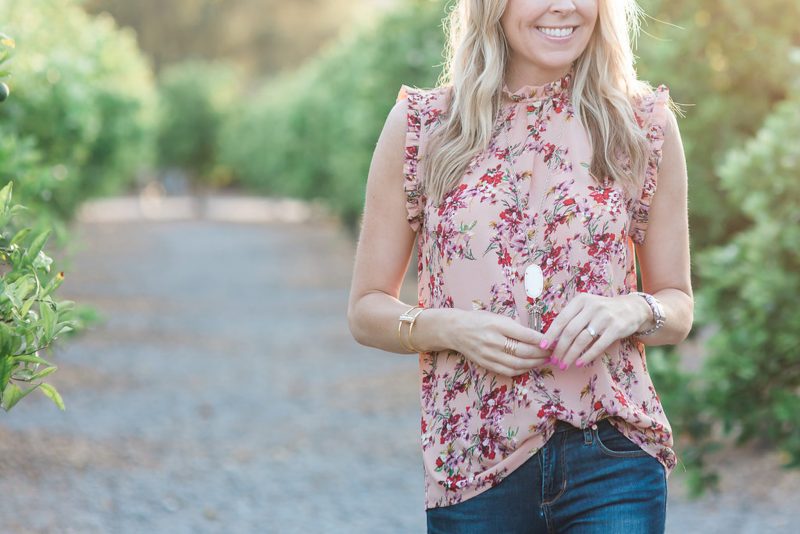 How does it fit? I am wearing a small in this blouse. I think if you are between sized you should go down. But the wide set sleeves are my very favorite. I love that the cut so much.
TOPS UNDER $50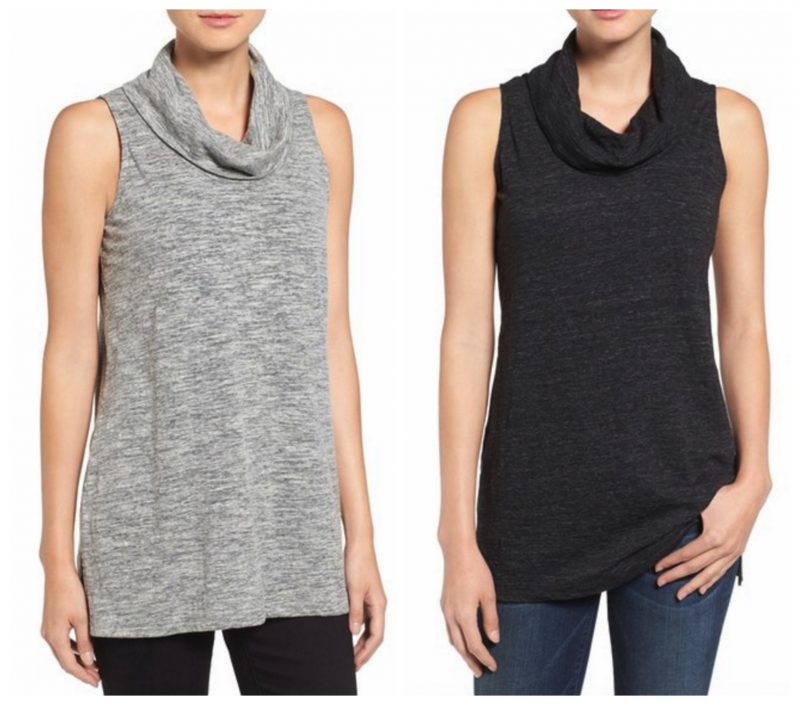 Loving these turtleneck tops. So cute. And the price is great at $38.90 $59.00. I picked up this sleeveless cowl neck sweater and just love it. I will be styling and showing you soon but you an see it below.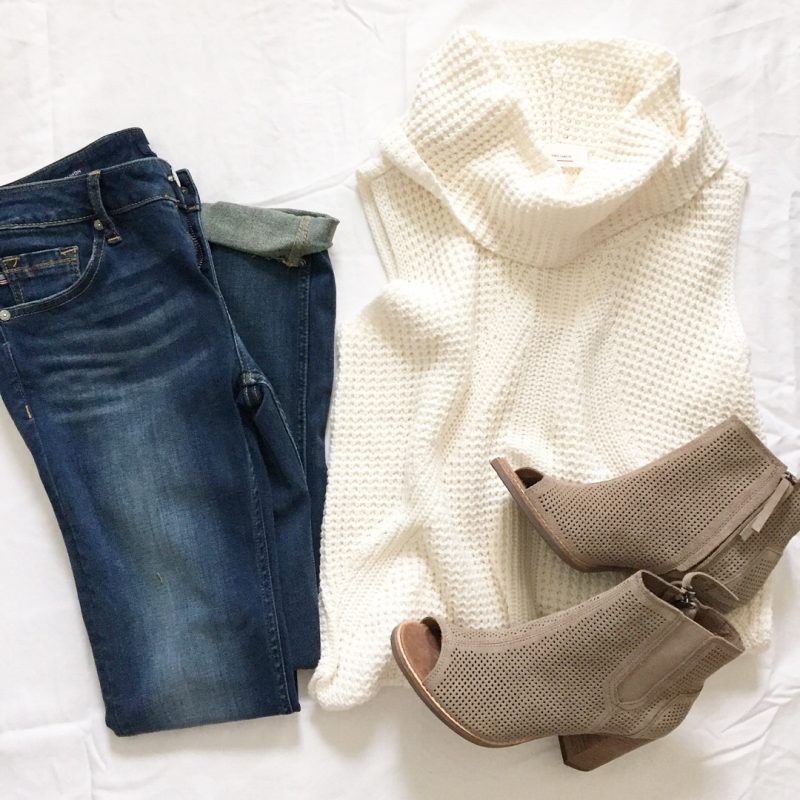 These jeans are comfy and cropped. A great look. And I like that they are cuffed. They are such a good cut to wear with booties.
How do they fit? The jeans are true to size. I bought a size 25. I bought a size small in the sweater and the booties are true to size as well.
You can shop these tops by clicking on them in the photo. The gray t-shirt comes in a million colors and is only $18! I tried on the striped peplum top. It is darling but very sheer so I recommend some sort of tank underneath. The plaid shirt is also really cute and comes in many different colors. Love the red one for Fall. The mixed media blouse is a great piece to own. I have had three or four over the years and I still wear them. In fact the pink one is the one I am wearing in the Better Homes & Gardens article. 
LOUNGEWEAR UNDER $50
And lastly, I wanted to round up more comfy loungewear under $50. Such cute finds this year. You can click on any photo and it will take you directly to that item.
I hope you all enjoy your weekend and get to spend some time with people you love. Thanks for checking in. xo
*I want to take a moment to say that in light of the recent tragedy in Paris and the events around the world as of late, I appreciate your taking a minute of your day to stop in here. In our home we are struggling to find the right way to help our children absorb all that is going on without stealing their childhood. Just know that we are all in this together and my deepest condolences go out to those directly affected.
UPDATE: My Boutique page is updated and makes for a quick reference page.
*photos by Gabi Wells. Affiliate links used