Happy Saturday! What you are you up to? We are moving a bit slowly and putting the finishing touches on our Christmas decor. We just have a few more wreathes to hang and then we need to shove all the decor we are not using back in the closet. Truth. Today's Saturday Shopping all about the Shopping Guide with Ideas for Her. I actually have done a ton of my shopping already which is so rare for me. I am normally more of a last minute gal but this year I am on a roll. I rounded up really pretty finds for the ladies in your life below.
necklace | sweater (also comes in ivory)
Not many sizes left in this sweater but it is really comfortable and such a great color. I LOVE the fit. I am wearing a medium. It also comes in a beautiful ivory color. And at 40% off it's such a great deal.  This necklace is under $20 and looks good with pretty much anything. Great gift for girlfriends or for yourself if you are looking for a simple pendant necklace.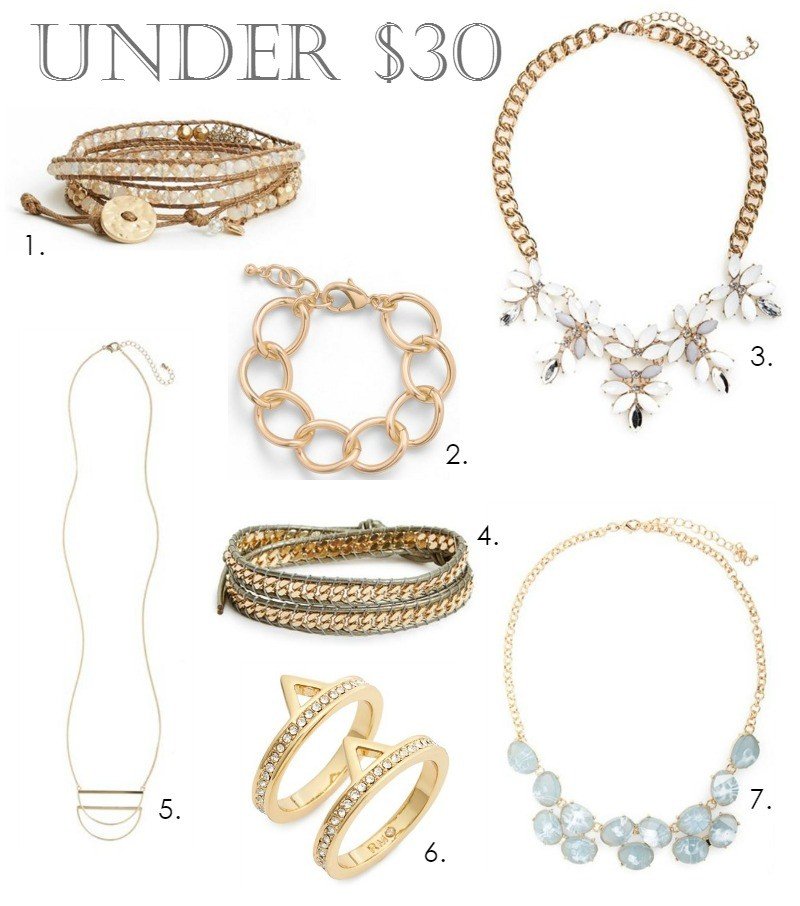 ONE | TWO | THREE | FOUR | FIVE | SIX | SEVEN
Shop These Baubles and More

Gah. Number six! (on sale for $24) Those stacking rings are so so pretty. I think jewelry is always a great way to go. You don't have to worry as much about fit and every girl likes a little sparkle. And at under $30 these won't break the bank.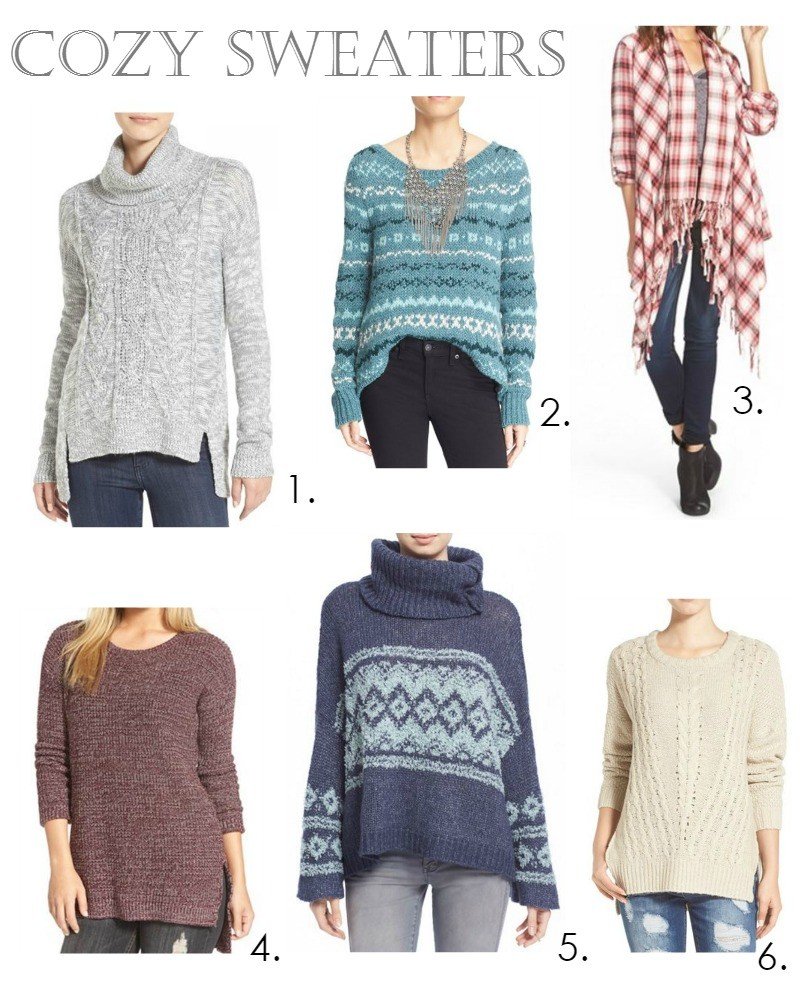 ONE | TWO | THREE | FOUR | FIVE | SIX 
Shop These Sweaters

Again with number six! Finally a great cable knit sweater with a current look. This just came out and I love it. This jacket also just came out and it's on my wish list. I wouldn't look twice at it online but I shopped with girlfriends the other day and two of them bought it. They had run out of the gray which is what I really love but I promise it is DARLING in real life. The photos do not do it justice. Ladies were fighting over them on the rack. Not kidding. My husband was even there to witness it. The black is shown below. It is so cute draped open or closed. Great piece and not too bulky.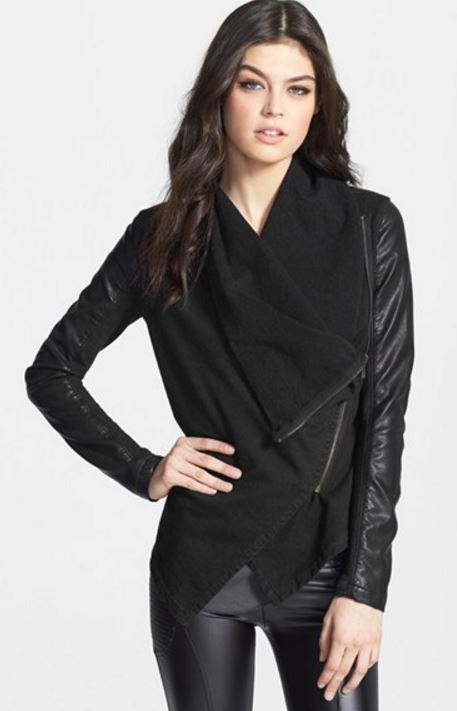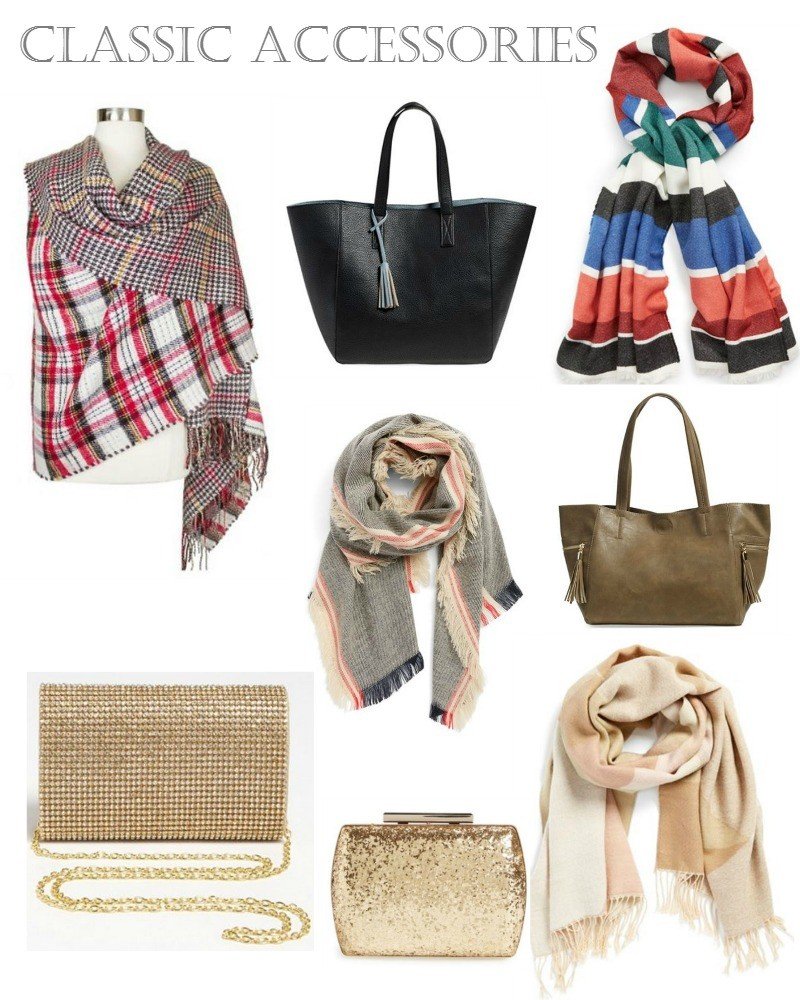 Shop These Accessories

Those that have read my blog for quite a while know that I have had the gold sparkle purse (on the left) for years now. At the time it was a splurge for an event we were going to ( I had never had a fancy purse for special nights) and I LOVE it. It has remained my favorite evening bag and I wear it a lot during the holidays. Would be a nice one to put on your list if you like to dress up. It shimmers beautifully in person. The one to the right of it is a darling bag to and for less.
Shop These Gifts

All great ideas for any woman. The eyeliner and lip gloss are my standby favorites. I wear them every day.
Pajamas are always a great bet. I love the ones I am wearing above and just bought these for a very special woman in my life (Dad, don't tell mom). They are so incredibly soft not only on the outside but on the inside too. The type of pajamas you don't want to take off. I hope she loves them and spends many cozy nights in them.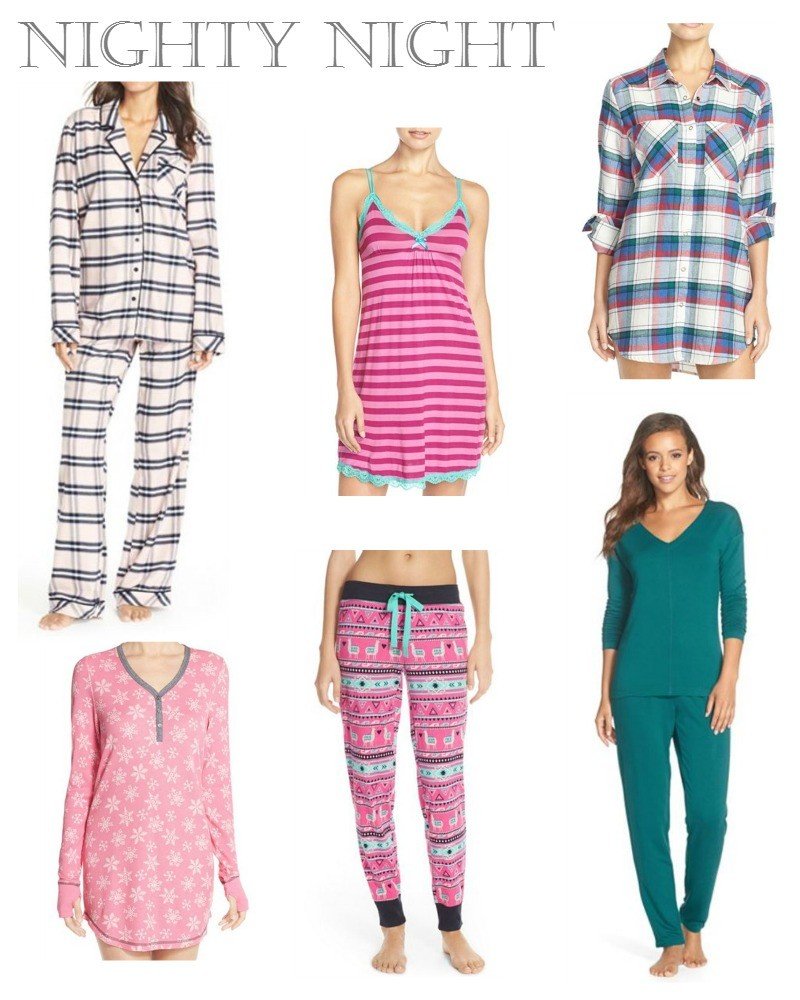 Shop These Pajamas

Whew. I think that covers a lot of ground for the women in your life (or for you to put some things on your own list!) I will add all of these to my Shopping Guide on my sidebar so you can find them quickly.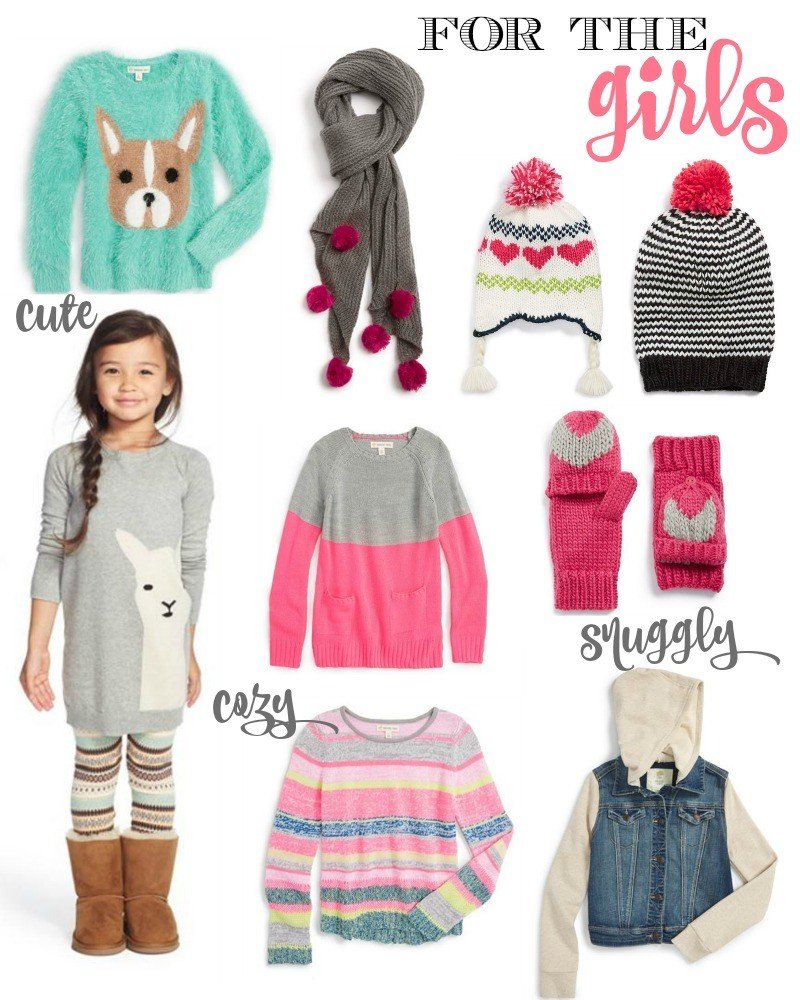 Shop These Looks

In case you missed it, I did a fun round up of darling clothes for the little misses in your life. Full post here. 

Have you gotten a jump on your shopping? It really does feel good to be ahead of the game this year. I just may start wrapping what I have, too. Which would be altogether crazy as I normally wrap two days before Christmas. I'm digging the more relaxed feeling we have this year. And tonight our activity is to watch a movie and pop popcorn. Sounds like a good nigh to me.
And here are some good sales around town . . .
Loft: 60% off of sale prices (some cute sweaters)
Anthropologie: Extra 30% off sale items
GAP: 40% off entire purchase use code: GOOD
Minted: 15% off plus free shipping on holiday cards
Nordstrom: Up to 50% off and free shipping