Good morning. Are you big into Valentine's Day? To be honest, around here it is more about the kids. We love to decorate the house with simple valentine decor and each year we write out messages for the kids. It's not really about gifts, but about creating a special day. This year I decorated the dining room table and kept it very simple.
VALENTINE DECOR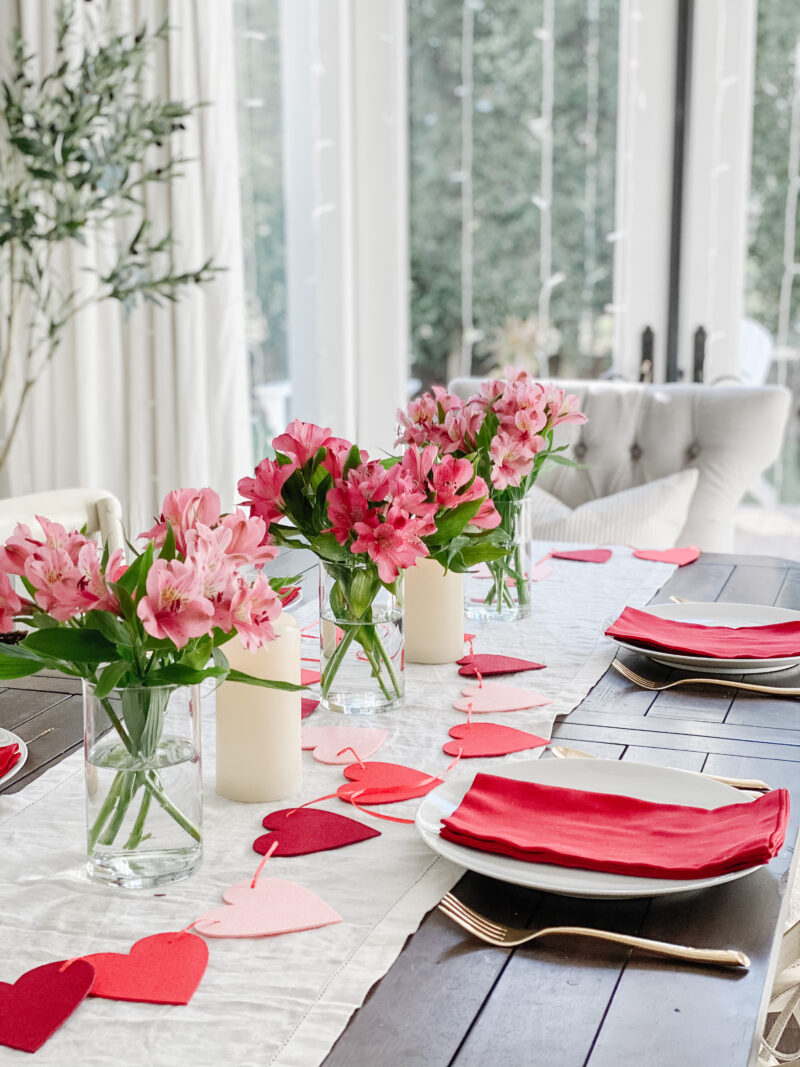 I already had the red napkins so I just set those out with our everyday dishes and gold flatware.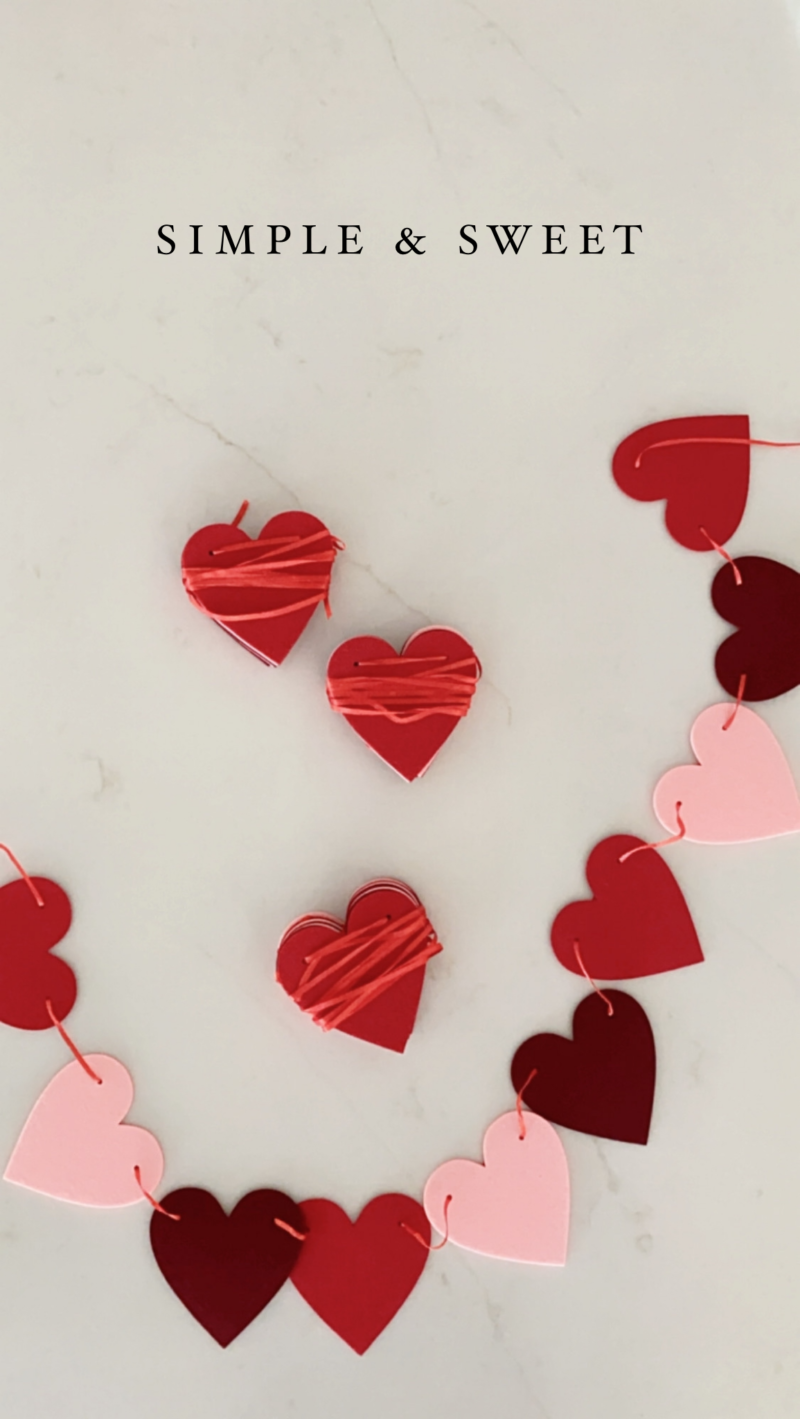 The felt heart garland is comes in a set of three for $13. They really are cute. I like that the ribbon they come on is super long so you can keep the hearts close together or stretch them out. You could recreate this look with construction paper if you have any on hand.
HEART BANNERS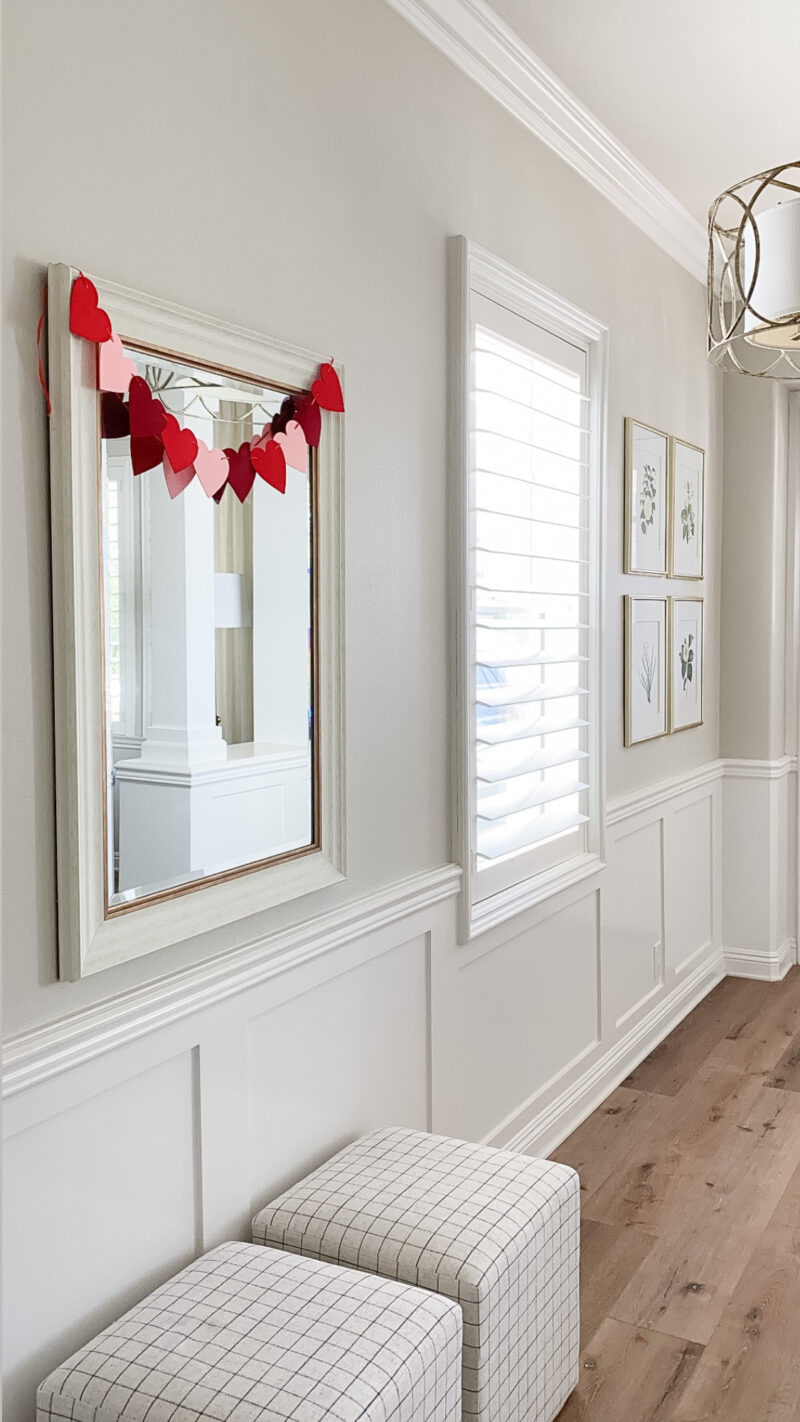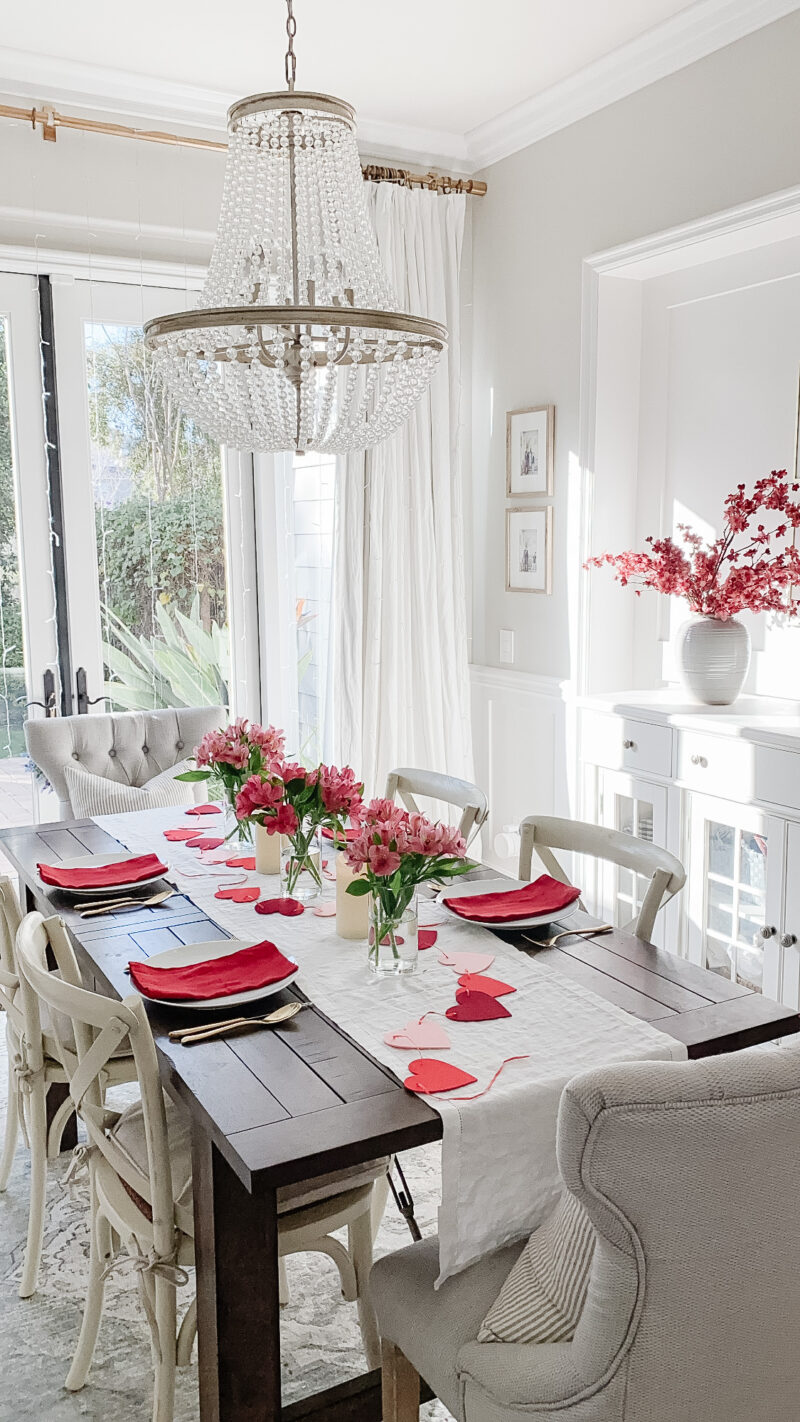 We have been getting so much use out of these flameless candles. Adding a couple to the table with grocery store flowers and we are all set.
KEEPING IT SIMPLE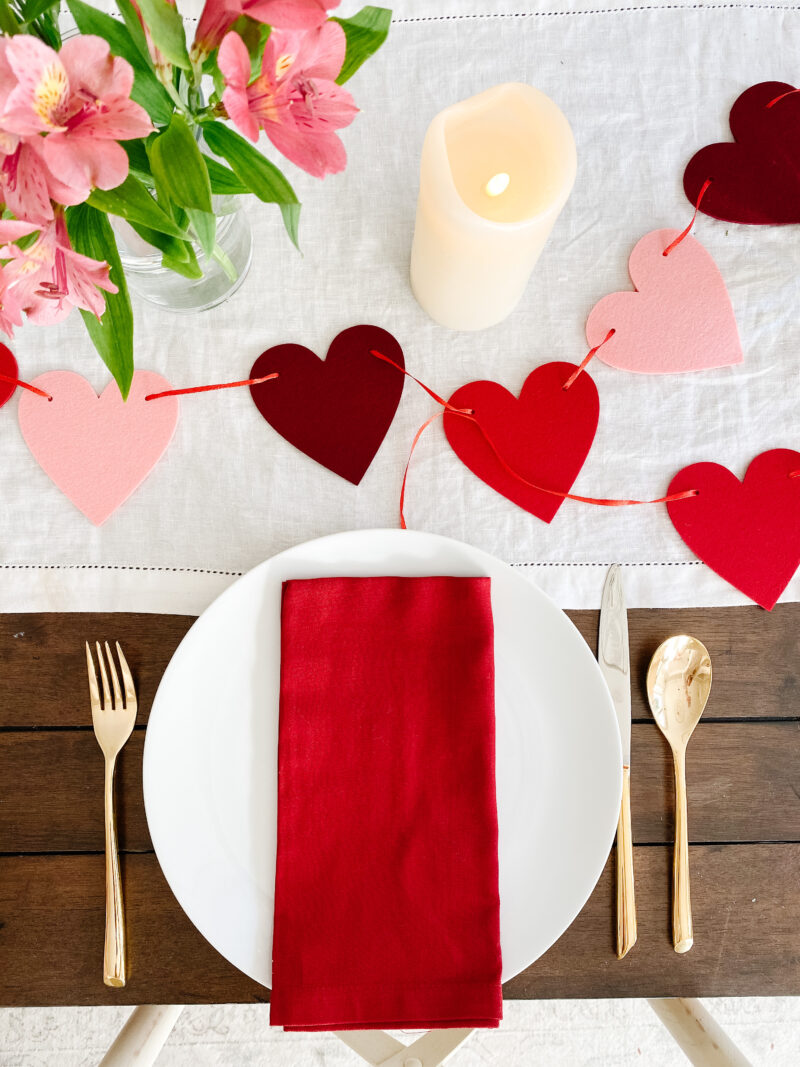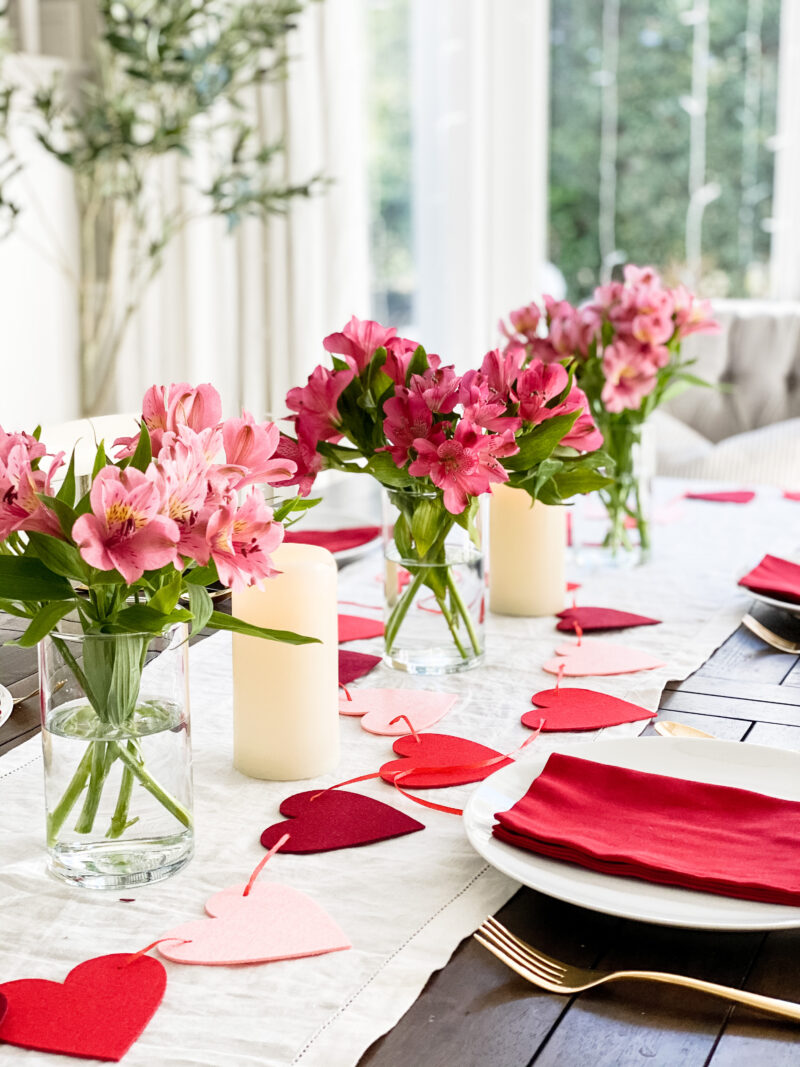 I think this holiday lends itself to shopping the house for any touches of Valentine decor. A pink scarf, a red blanket, candles you already have . . .it all can be used. If the kids are younger, it's fun to have them cut out hearts or add their own crafts to the table.
TWINKLE LIGHTS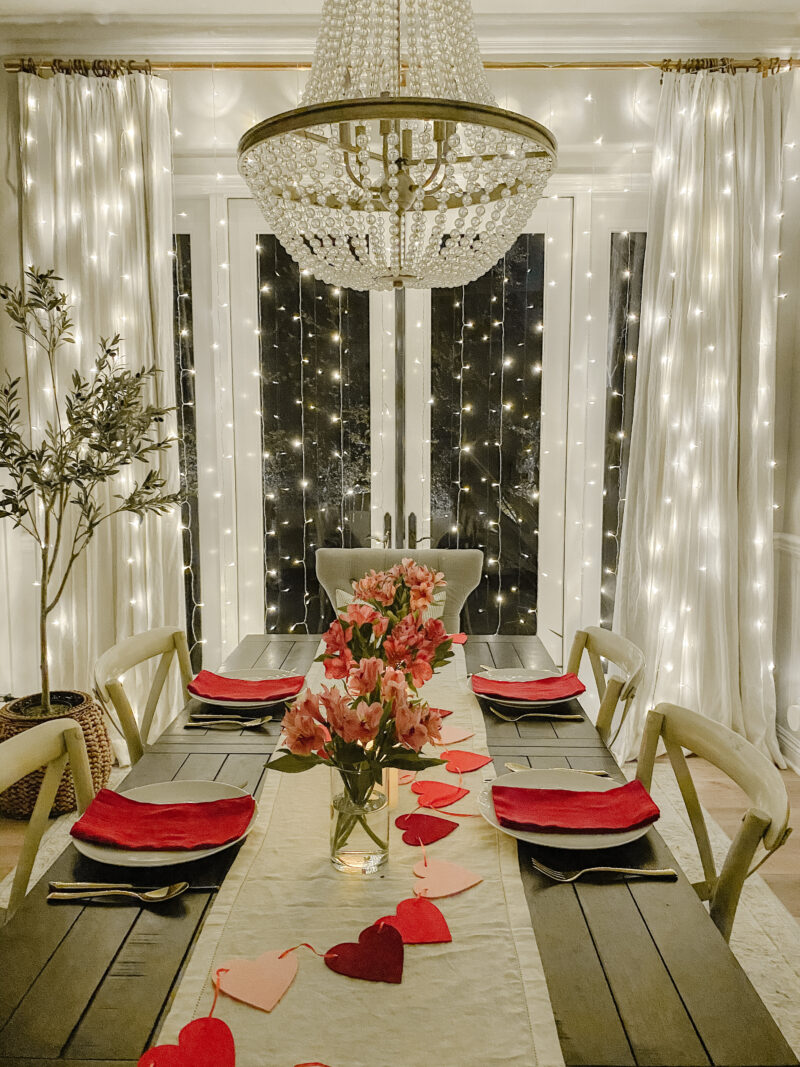 We've kept up our party lights from the holiday season. I actually went to take them down and everyone stopped me. They are pretty fun and why not. So when the lights are off, this area looks so warm and inviting. They are just one long horizontal string and the vertical strands hang from that one string. Very easy and just around $20. Safe to say we've gotten or money's worth with this curtain lights.
MEMORY LANE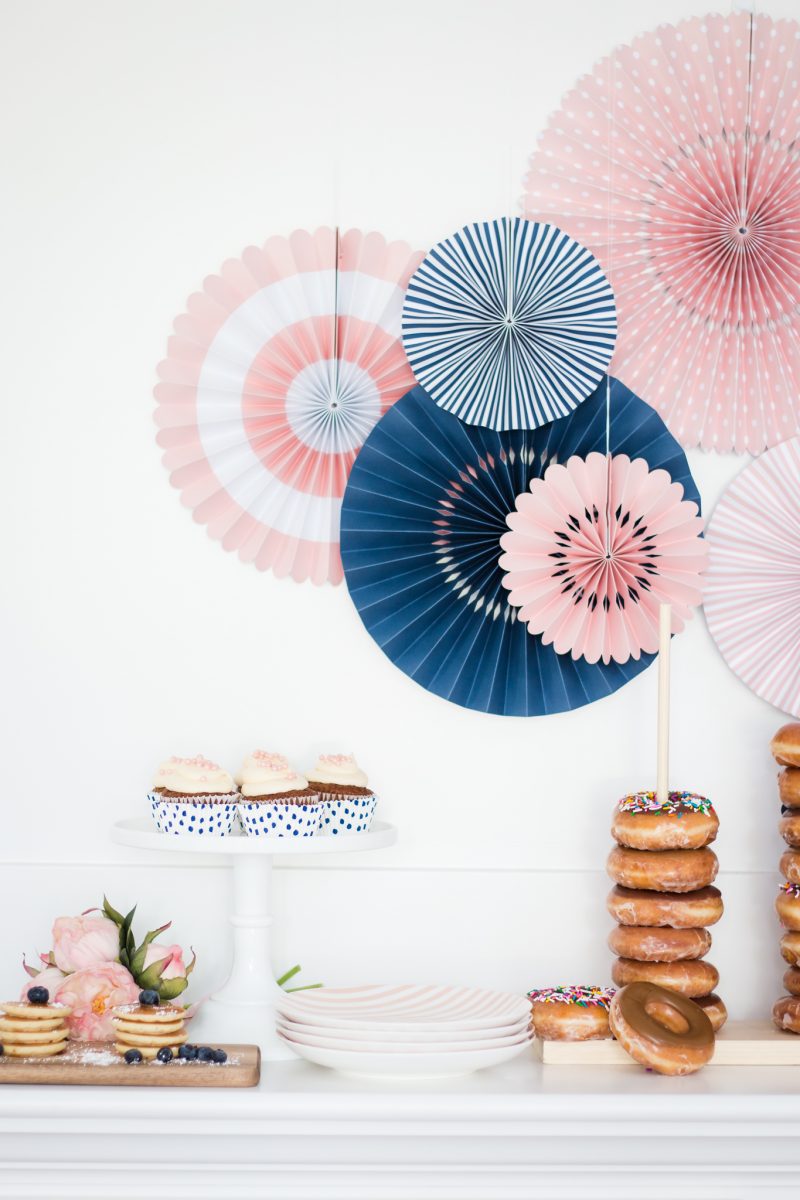 I was looking through old photos with my son and came across this donut party we threw right around Valentine's Day over four years ago. Time really does fly.
It was sugar overload and these mini stacks of pancakes were a big hit. You can make them from scratch or they sale them in the frozen section of the grocery store. Doesn't get any easier than that.
Hope this gives you some fun ideas to make this week a little bit more special. I did buy this pan and I am going to try and make our own donuts this year. Any tips?
Make it a great day, my friends.