Good morning. Loved hearing all of your comments on yesterday's health routine post. It sounds like a menu plan would be useful so I will begin working on that. Today I am switching gears and sharing a few cozy sweaters. Because most of the country is in a deep freeze, warm sweaters seem like the right call.  To all my dear Chicago friends, I am sending warm vibes.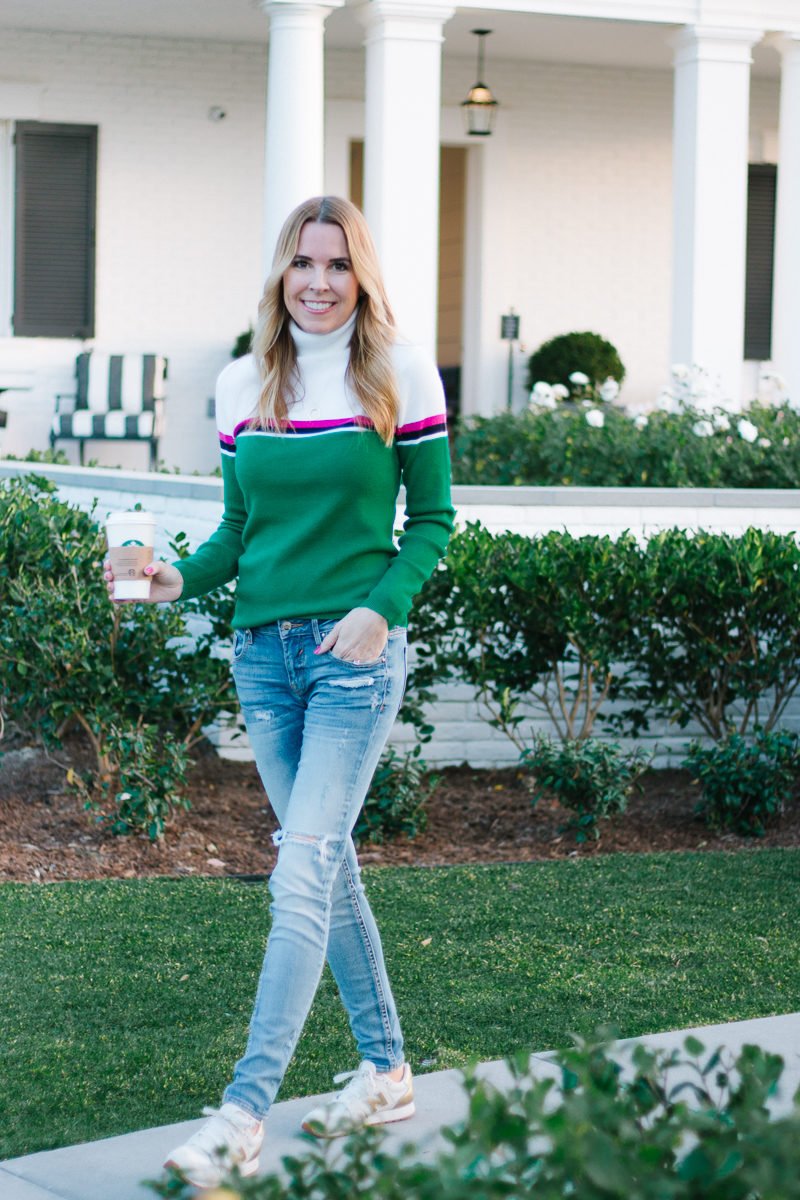 I am a sucker for a great turtleneck sweater. Wishing I had this in Park City. It would have been cute under my ski coat and just around town. It's currently 50% off which is awesome. For reference I am wearing a size small and really like the fit. It's soft and comfortable and the arms aren't too short (that drives me nuts).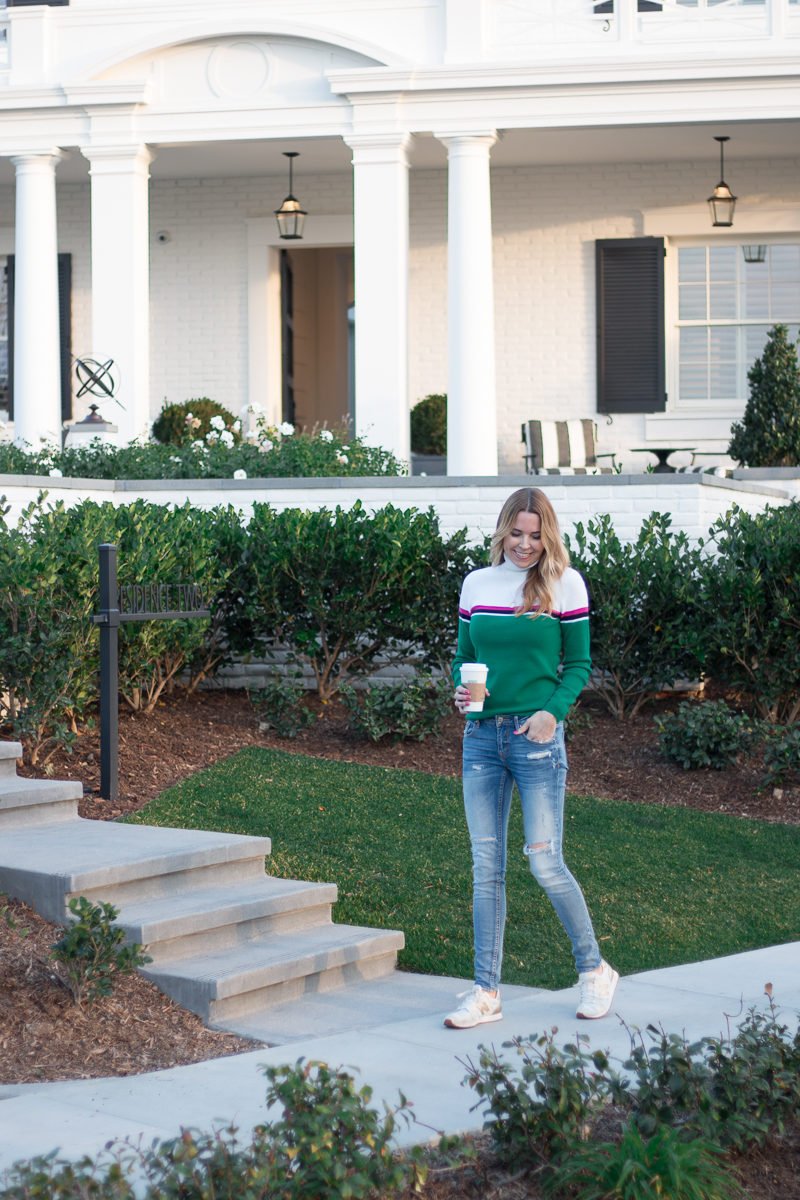 sweater $69.00 $35
While you could easily dress this up, I kept it very casual with distressed denim and my gold New Balance sneakers. This sweater comes in both petite and regular sizing. The color appears more teal in the website photo, but in person it is more of a deep kelly green like you see in these photos.
denim | new balance | necklace | sweater
MORE COZY CUTENESS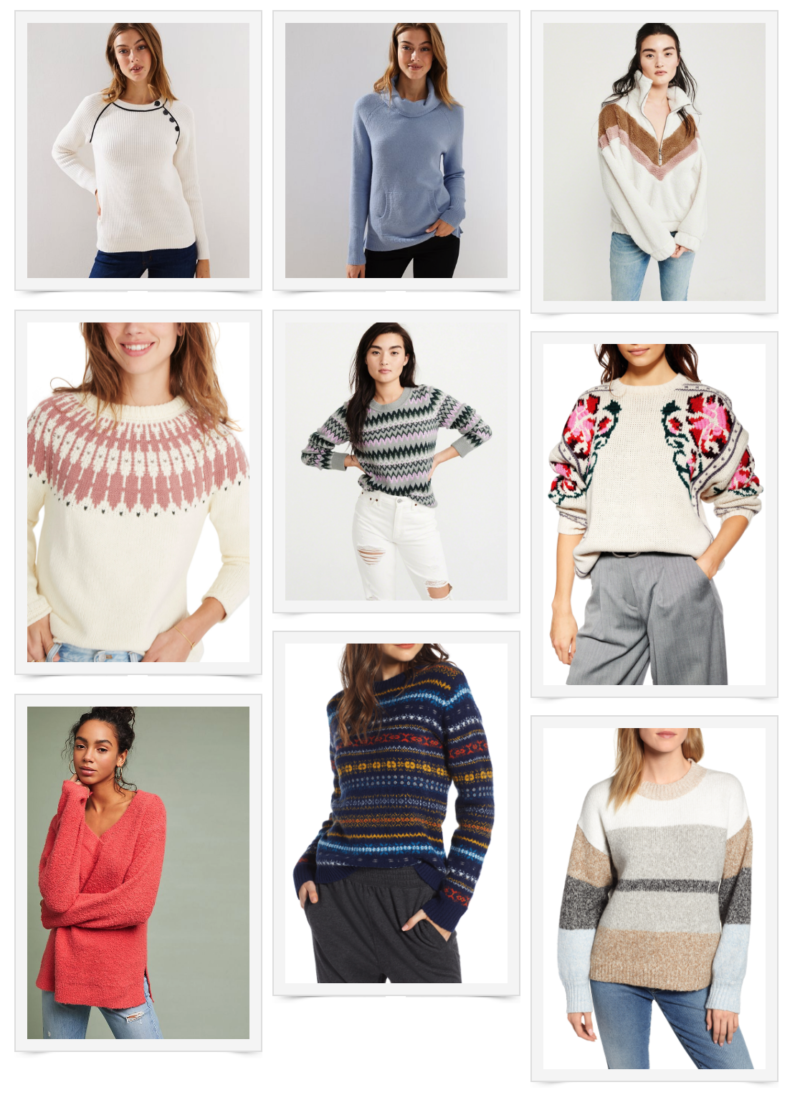 SHOP THESE SWEATERS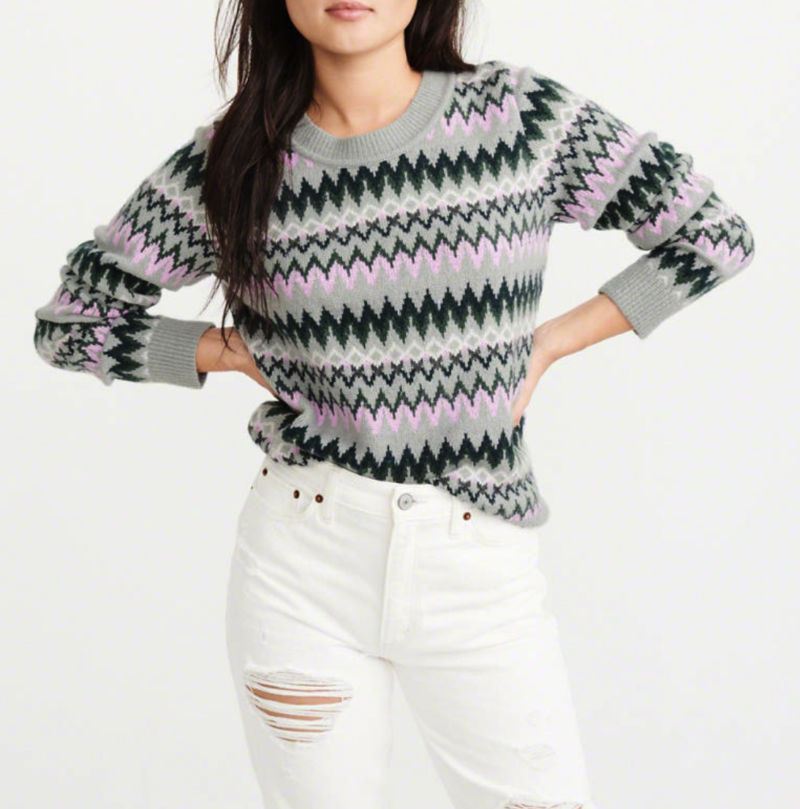 This fair aisle sweater is on clearance for $15!! Hello, great deal.
These two caught my eye. The striped one is so darn cute. It comes in a few different colors plus a rugby stripe. The fleece pullover has my name written all over it. Ever since buying this one, I am sort of addicted to the soft, cozy feel. I've also heard great things about this pullover and you can't beat the price. Does anyone already it?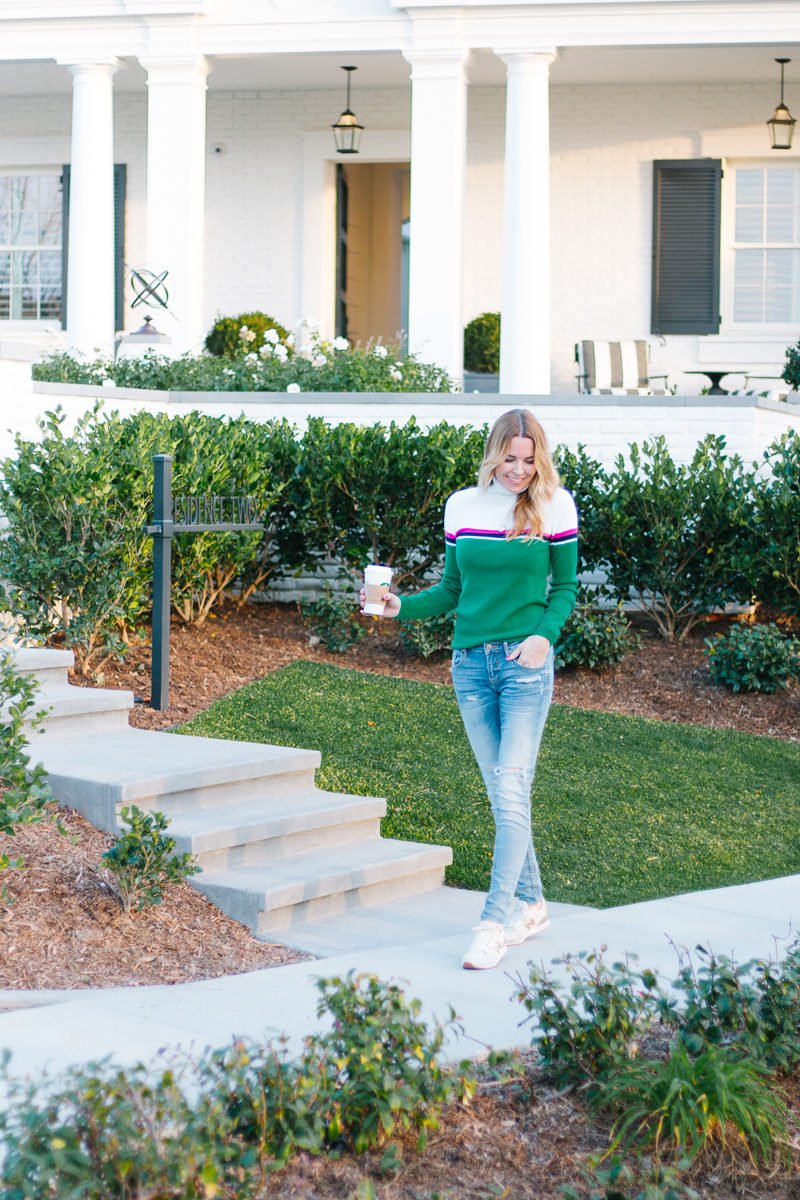 What is on your agenda for the day? My daughter gets out of school super early today so it's a mad dash to get everything done. Why do these mornings go by so quickly? We are also gearing up for more rain so it's time to run errands before I have to break out the rainboots.
Make it a great day, girls. See you back here tomorrow for some beautiful inspiration from Friday Eye Candy.
*affiliate links used