Park City, Utah is one of my very favorite places to visit. It's beautiful and charming and one of those places that begins to feel like home shortly after arriving. We traveled with our families over Christmas. It was the first time we had ever been away for the holiday but felt it was a great choice for us this year. We truly loved every minute of it. I've put together a recap but also a Park City Travel Guide so that it is helpful should you choose to visit. I honestly can't wait to return.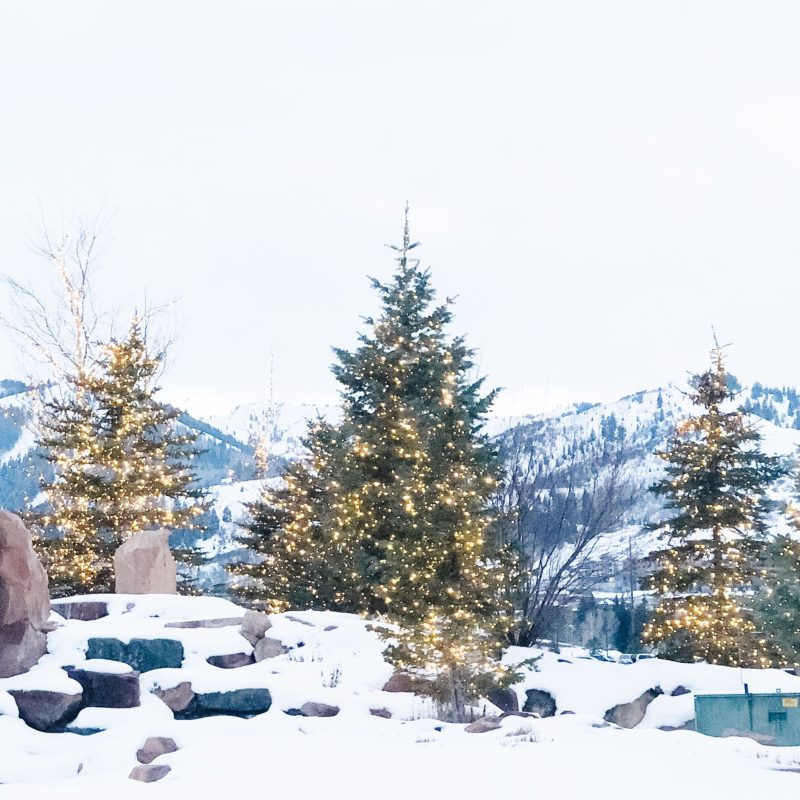 There is no question that this destination shines during Christmas. The lit trees and decor throughout the town are truly beautiful.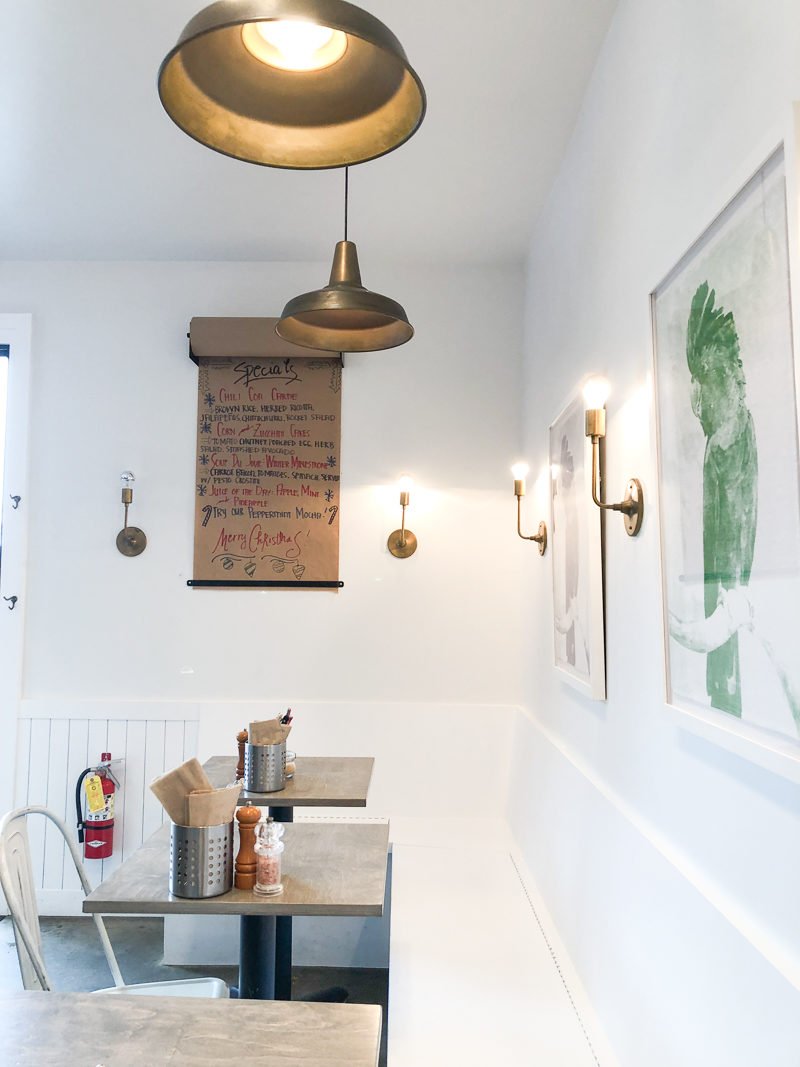 Harvest
Let's be honest. Food and discovering new restaurants is one of the best things about traveling. So let's begin with that.
WHERE TO EAT
There are so many fantastic restaurants in Park City. Just make sure you do your research. If they have a bar, often times children are not allowed into the restaurant either. It's best to call ahead. 501 on Main is a casual spot we loved. The children's menu offers delicious options aside from the usual "kid fare." Request to sit upstairs as it boasts a nice view of Main Street and an inviting fireplace. You can literally ski into the village and grab lunch.
501 on Main
Harvest  – great healthy breakfast and lunch options
High West Distillery
Riverhouse Provisions
The Farm
Burgers and Bourbon
Chimayo
O'Shucks Bar and Grill
The Nelson Cottage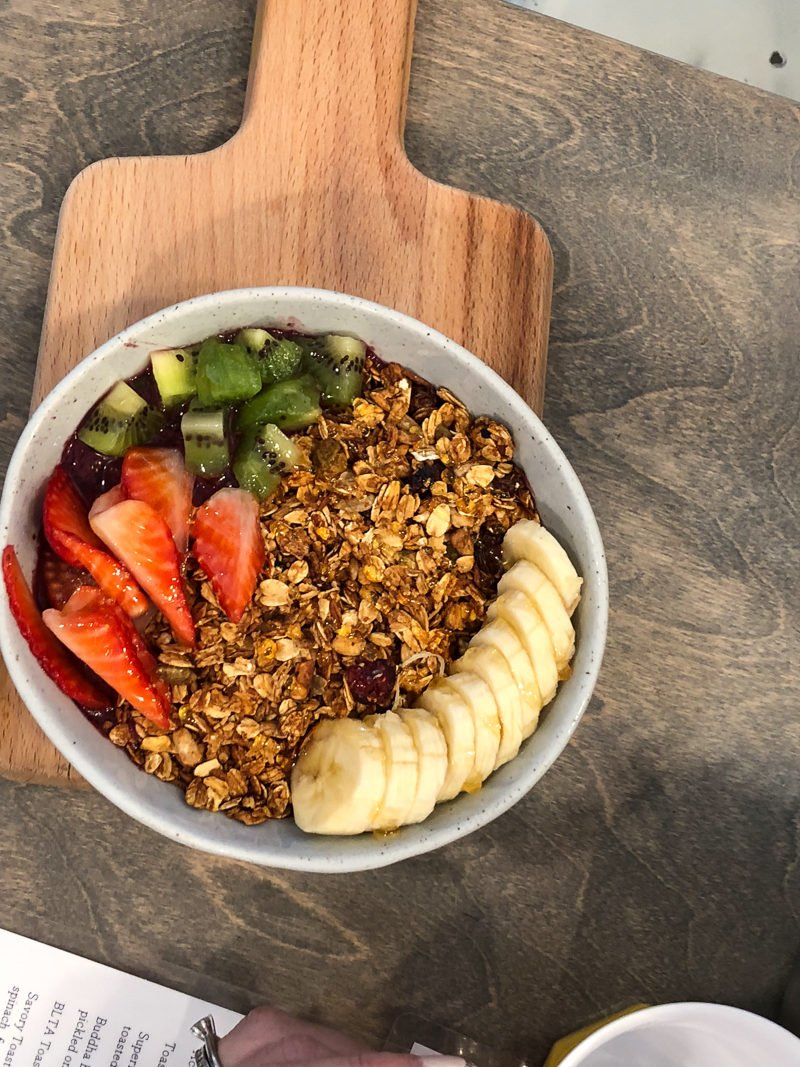 Harvest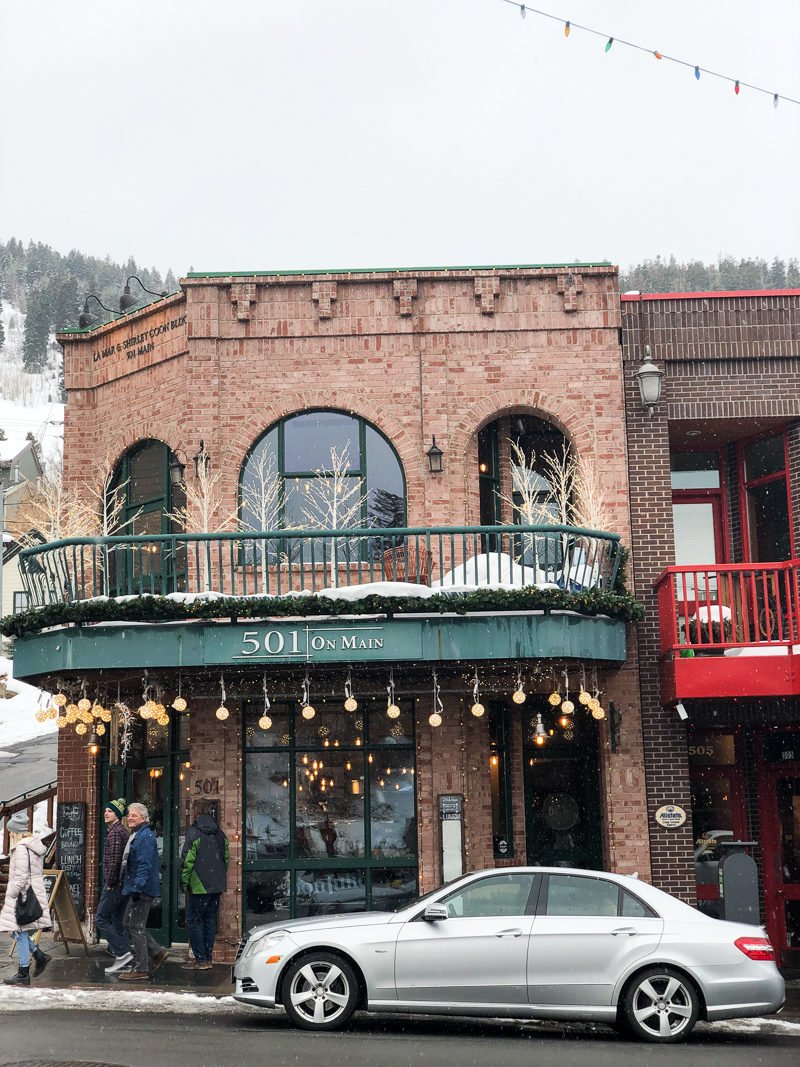 501 on Main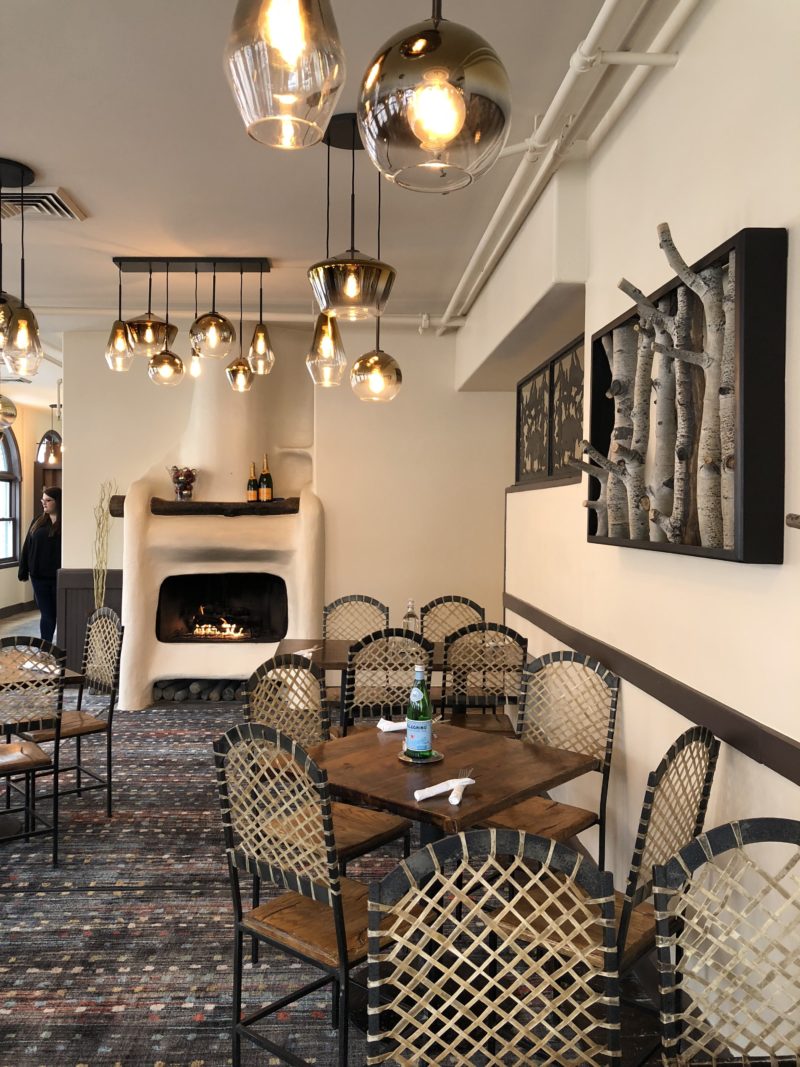 501 on Main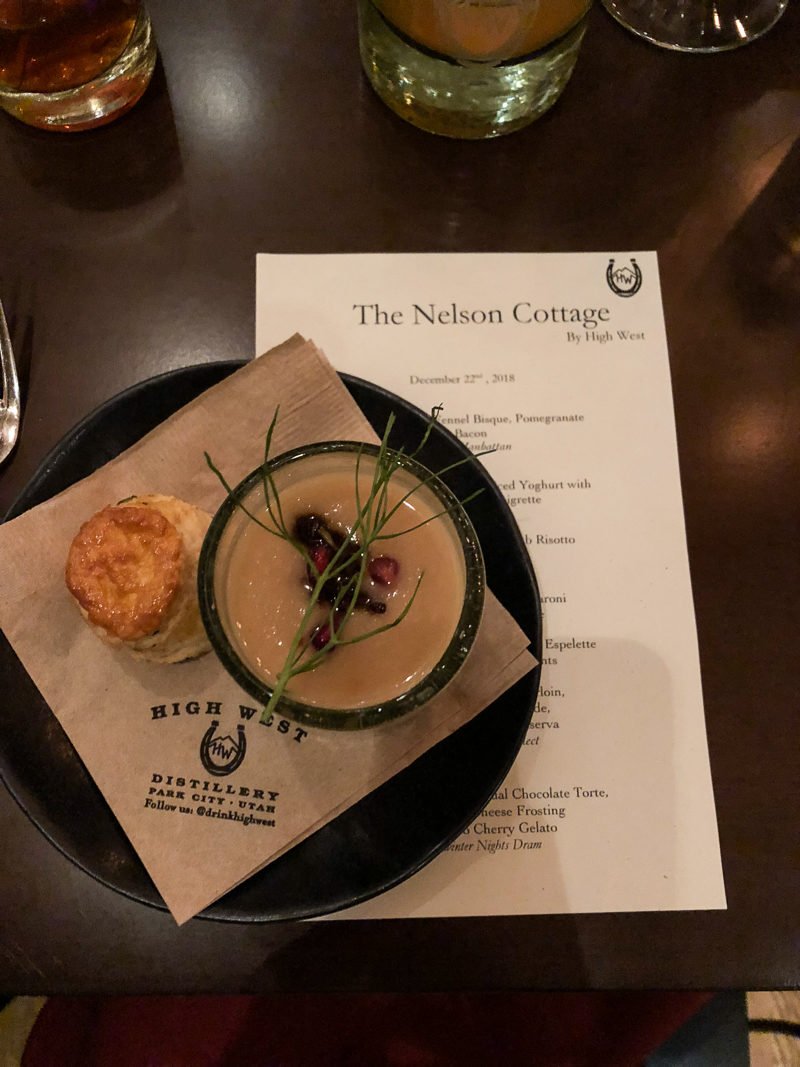 The Nelson Cottage is a splurge for sure. We enjoyed an amazing dinner here ( just the parents). They offer a whiskey pairing but even more special is the way the evening unfolds. A host welcomes everyone and each course is served family style to the handful of tables all at once. Dining here absolutely feels like you stepped into someone's beautiful home for dinner. It was a special experience and such a fun way to kick off the holiday.
WHERE TO STAY
There are so many wonderful places to stay. We chose to rent a house because we wanted it to feel like home and we all wanted to be together. Here are more options for Park City.
Montage Deer Valley
St. Regis Deer Valley
VRBO
Lodges at Deer Valley
Deer Valley Resort
Canyons Resort
Hotel Park City
Washington School House Hotel
Hotel Park City
My bucket list includes staying at the Washington School House Hotel one day. It looks absolutely amazing. Maybe one day!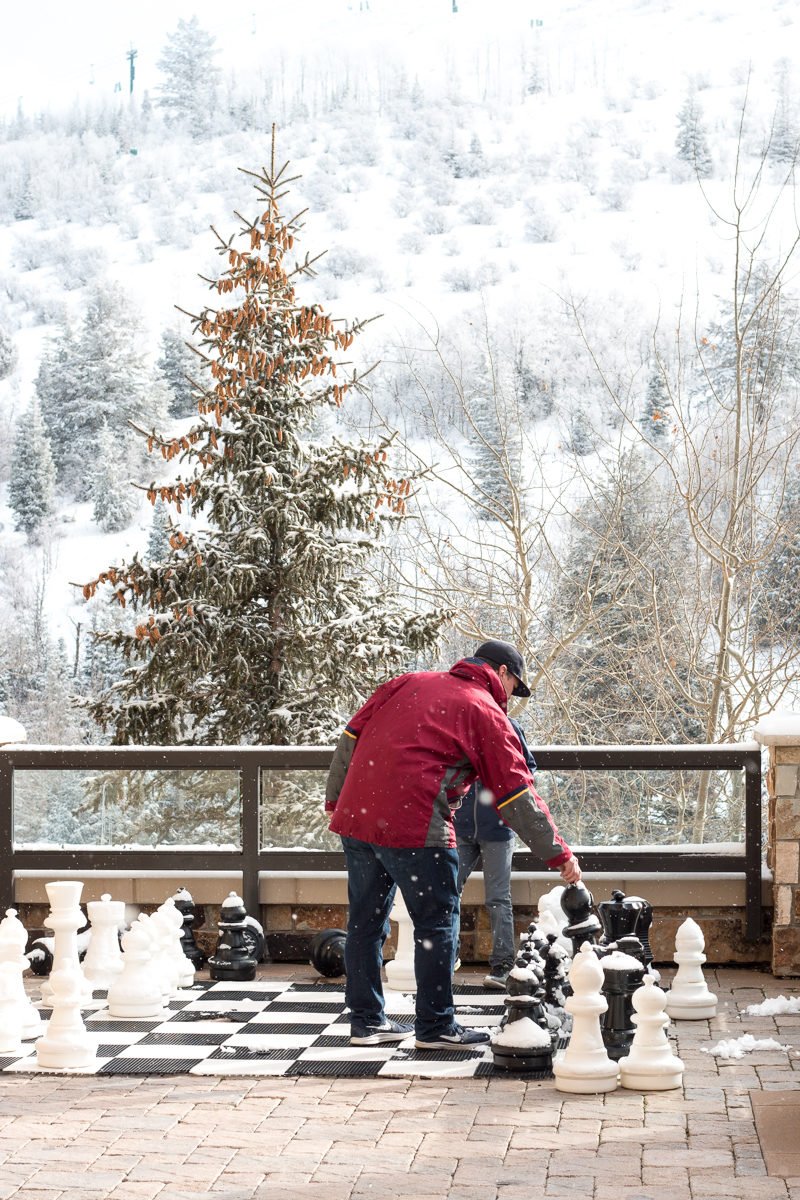 St. Regis Deer Valley
We popped into the St. Regis to walk around and explore. You take the Furnicular from the lobby up to the hotel. It's really fun for the kids to experience. The boys chose to play chess in 21 degree temperatures while the girls sipped hot cocoa inside!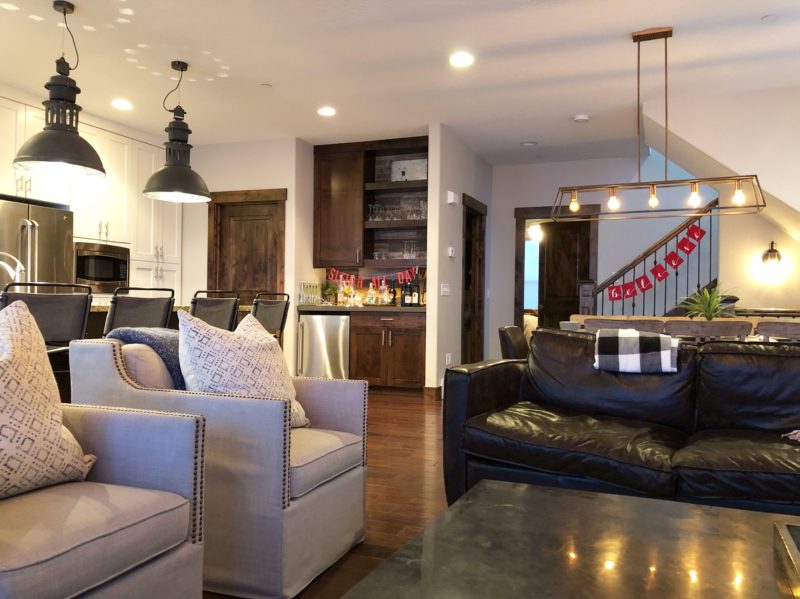 the house we rented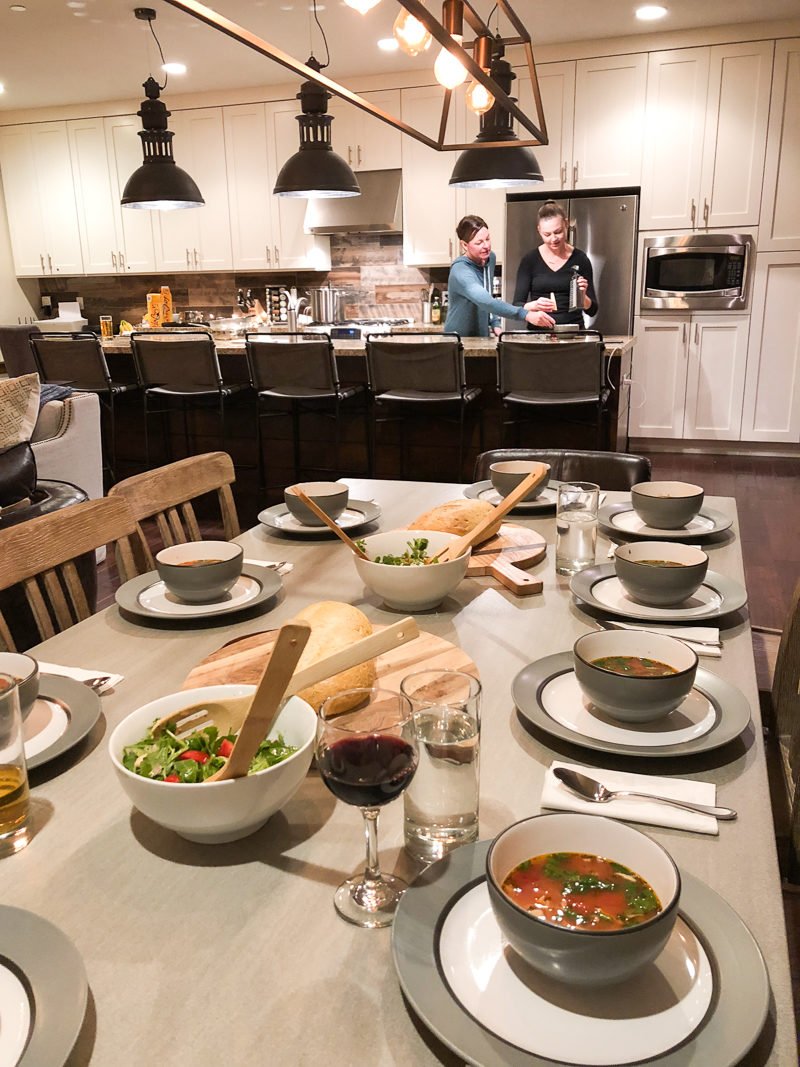 We so enjoyed skiing all day and then making meals together. Nothing better than that after ski fatigue and relaxing with family.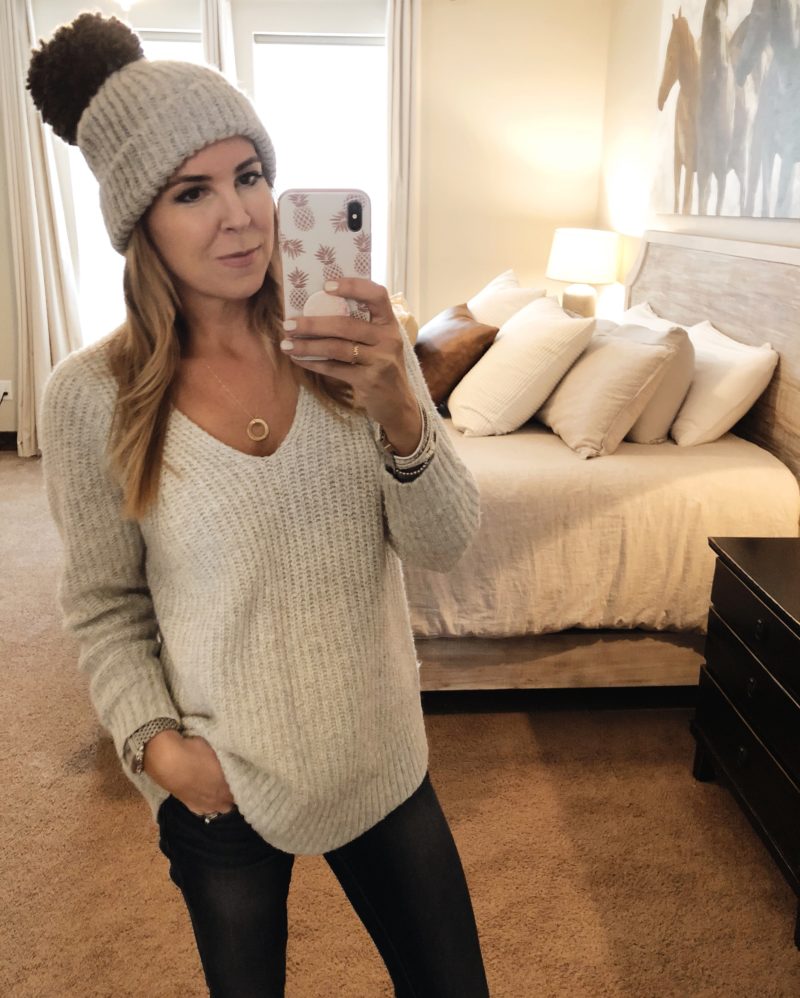 I lived in this sweater most of the week. It's currently marked down to $30. 
CHRISTMAS EVE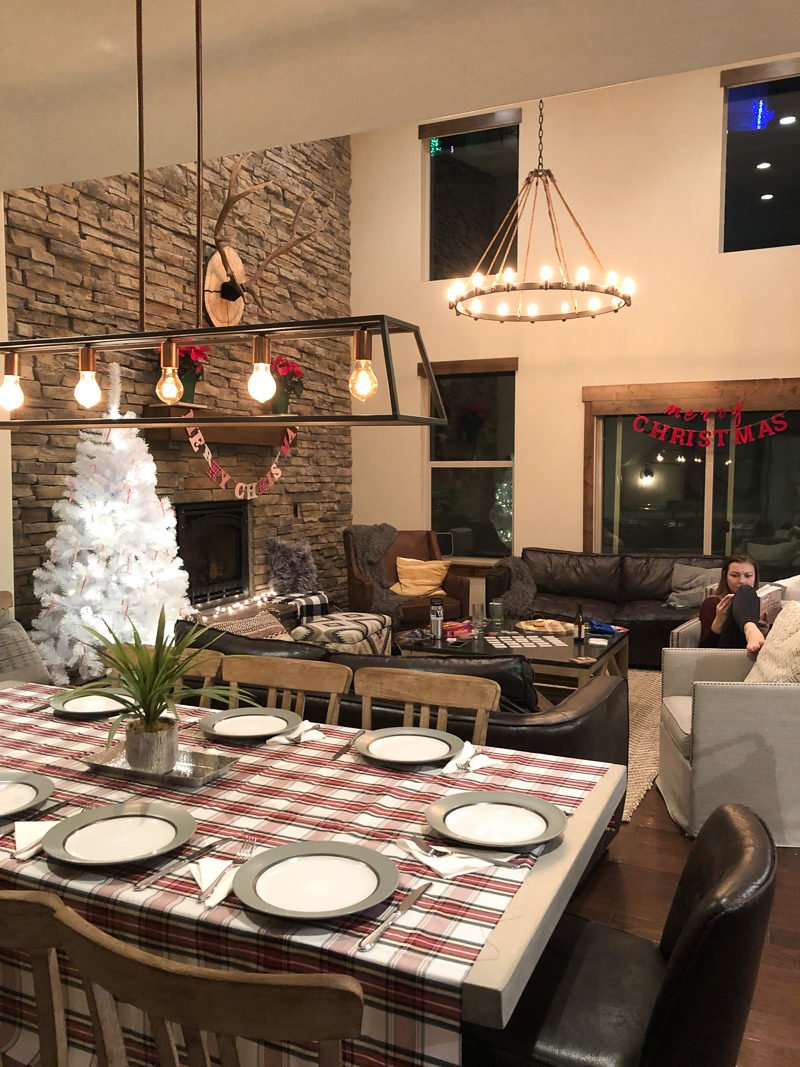 TRAVELING FOR CHRISTMAS?
pack a piece of festive fabric
bring boxes of lights
banners are easy to pack
make ornaments, string popcorn or purchase candy canes for the tree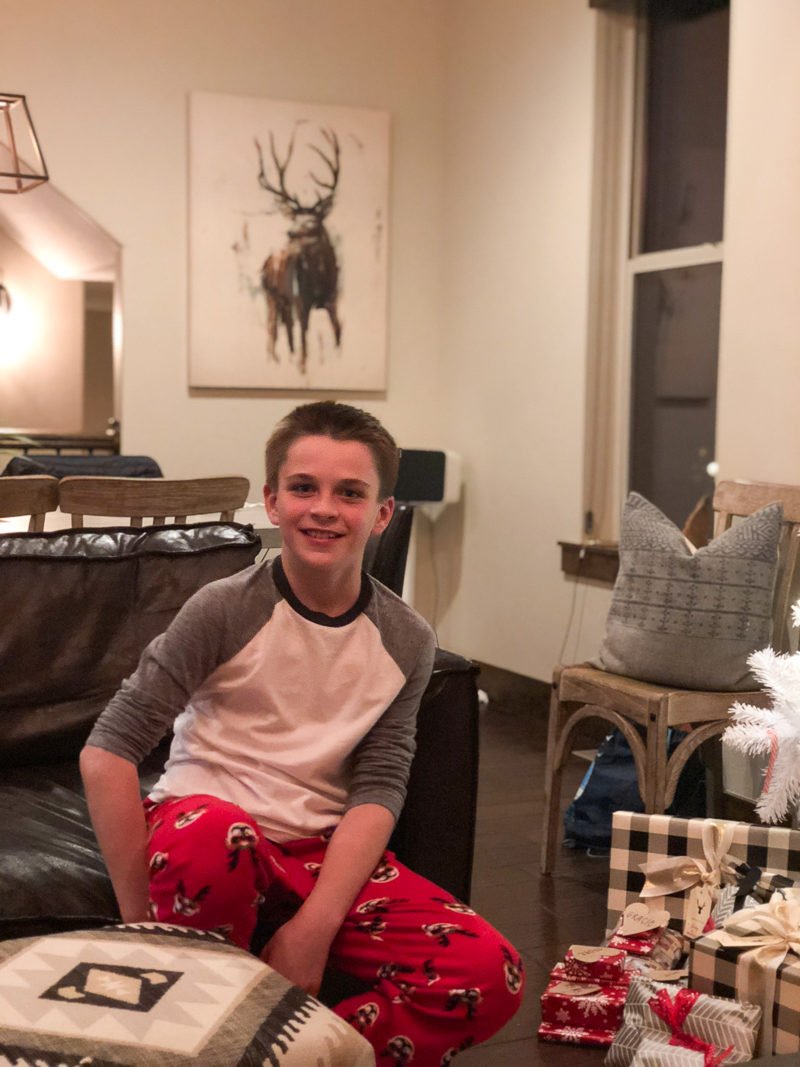 We loved playing games each night. If you haven't already heard of it, Exploding Kittens is hilarious. We played with all ten of us and LOVED it.
If you rent a home or have a hotel room with a kitchen, it's nice to know where to go to grab groceries or items you need.
WHERE TO GROCERY SHOP
Whole Foods
Walmart
Fresh Market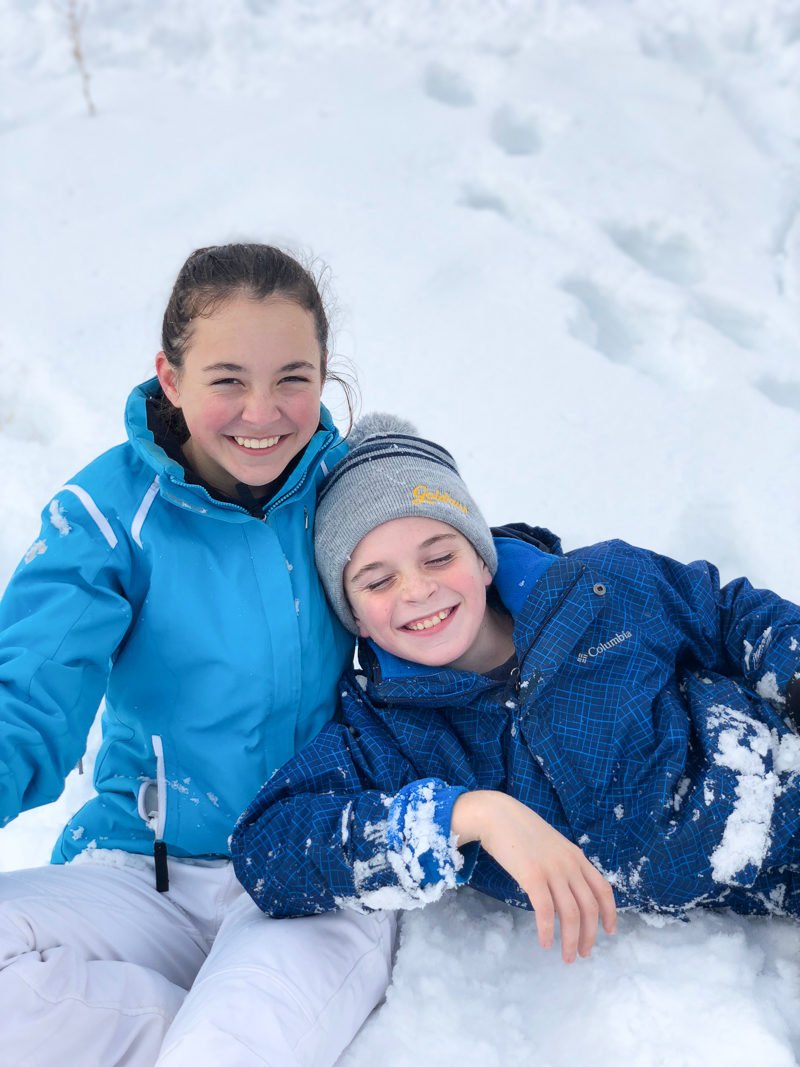 Loved seeing these two just enjoy the snow. They made slides and enjoyed every minute of it. We picked up saucers at Walmart for them to use in our neighborhood.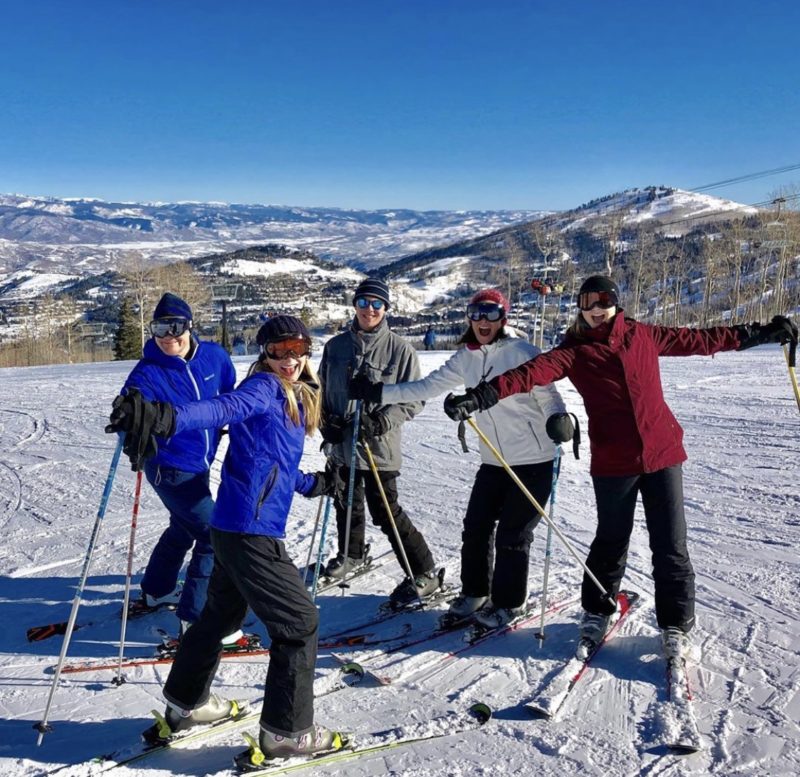 WHERE TO SKI
Park City Mountain
Deer Valley
Brighton and Solitude
Snowbird and Alta
Skiing in Park City is fantastic. Do your homework. I know Deer Valley Resort offers deals where the kids ski for free. It's worth looking into options during the time of your visit. Also many of the mountains offer a deal on lift tickets if you purchase them 24 hours in advance. We skied Park City this time but my husband hit up Solitude the last time we were there and loved it.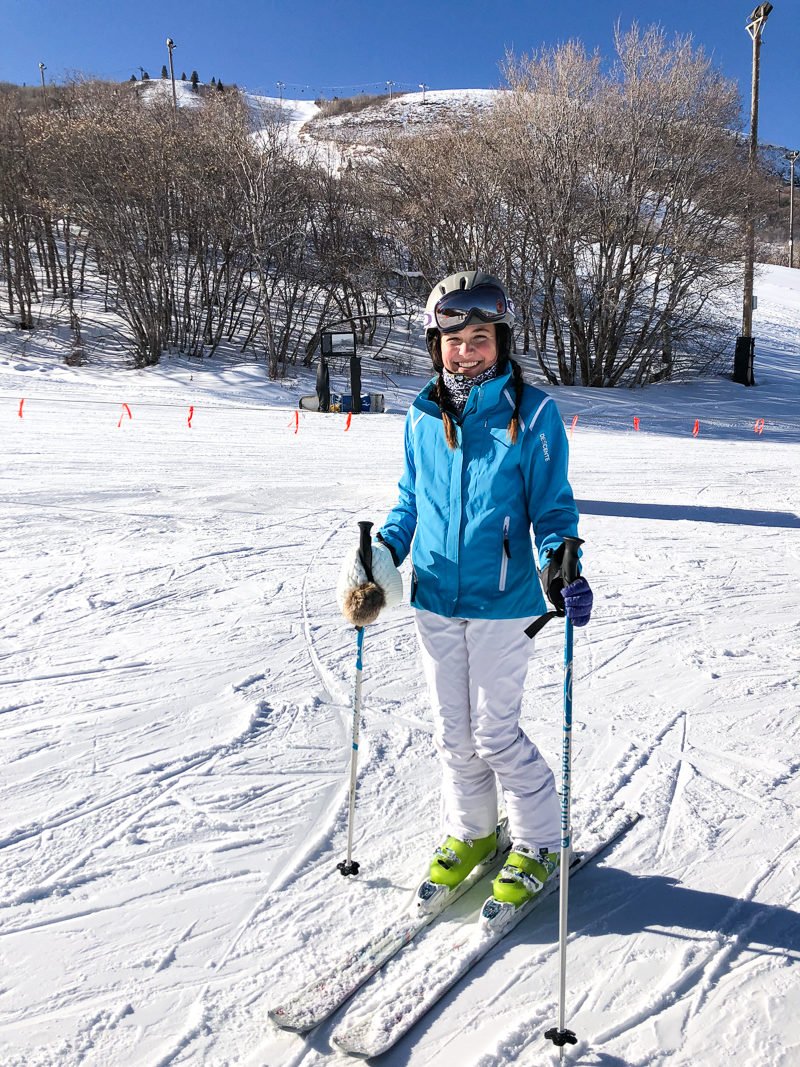 WHERE TO RENT SKIS
Christy Sports
Breeze Ski Rentals
These are both great for Park City. Breeze is literally at the base of the ski slopes. You would drive up, walk up to the rental shop, rent you equipment and hop on the lift. We used Christy and were very impressed with the service as well as no wait time. They were awesome about swapping out boots when the first pair didn't work.
WHERE TO SHOP
Main street is a great spot to just stroll up and down. It's small enough so that you won't feel overwhelmed. There are a few stores I have to hit up each time.
Olive & Tweed
Cake Boutique
Root'd
Dolly's Bookstore

shopping on Main Street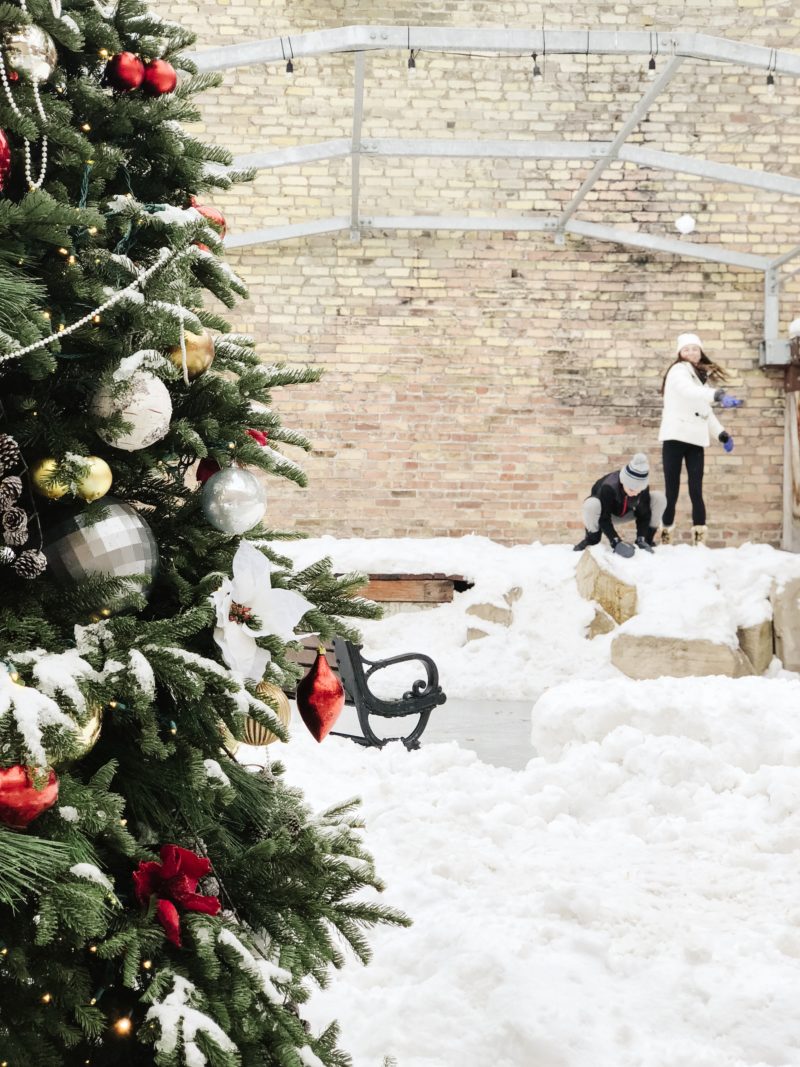 WHERE TO EXPLORE
Utah Olympic Park
Kimball Art Center
Canyons Village
Hit up the resort hotels – St. Regis
Gorgoza Park – great for families
MORE TO SEE
Liberty Park
You can go and explore so easily. Nothing is too far away. From Midway to Salt Lake City, there is plenty to do and see.
WHERE TO GO
Midway – charming small town
Hatch's Family Chocolates – hot cocoa! Call for hours. We showed up too early.
Temple Square – Lights are gorgeous at night
Liberty Park – absolutely gorgeous
Night Tubing Soldier Hollow
Swim in the Homestead Crater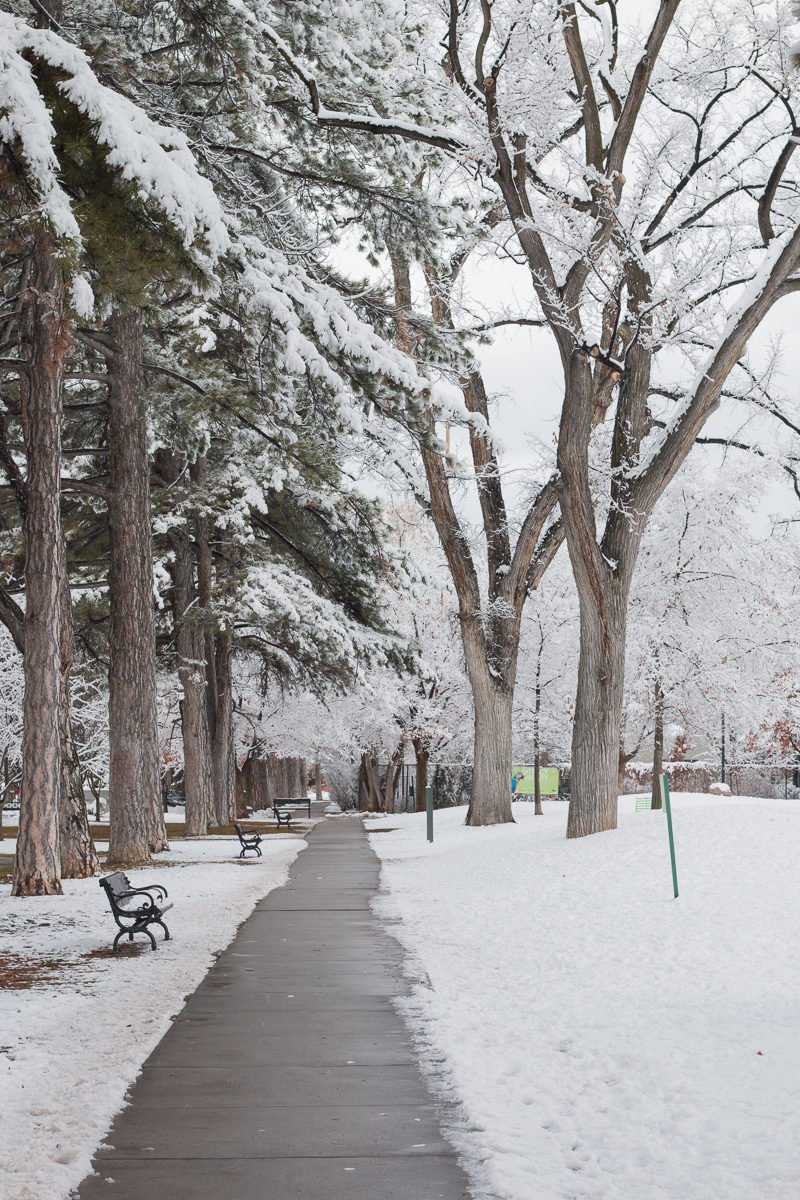 Liberty Park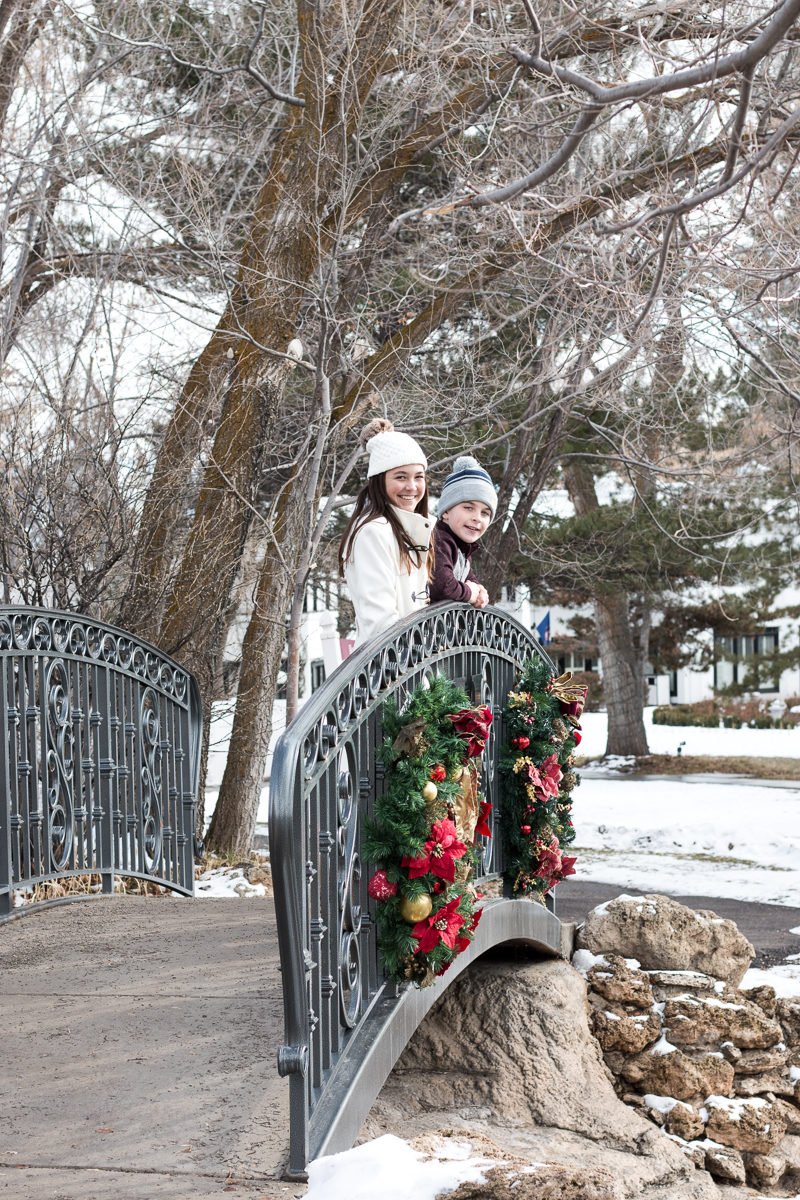 outside the Homestead Crater
The Homestead Crater is adjacent to the resort and 10,000 years in the making. You can swim inside of the crater and it's the only warm scuba diving destination in the Continental US. The geothermal spring is hidden tucked inside a 55 foot tall limestone rock. Something to see for sure.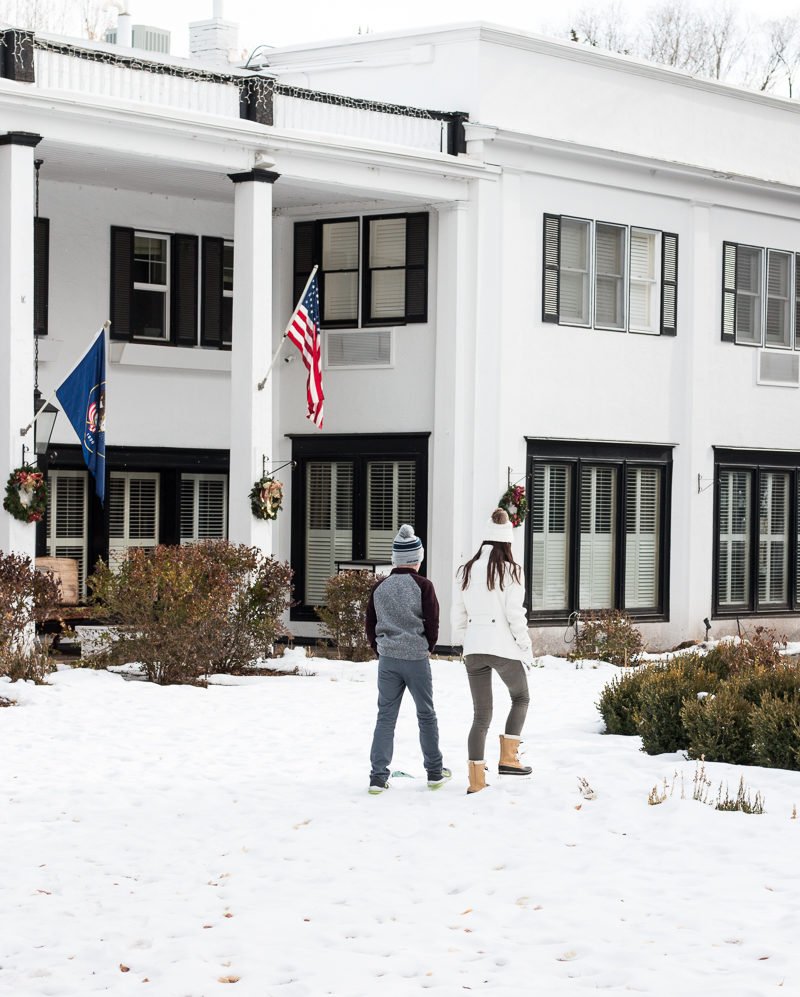 Homestead Resort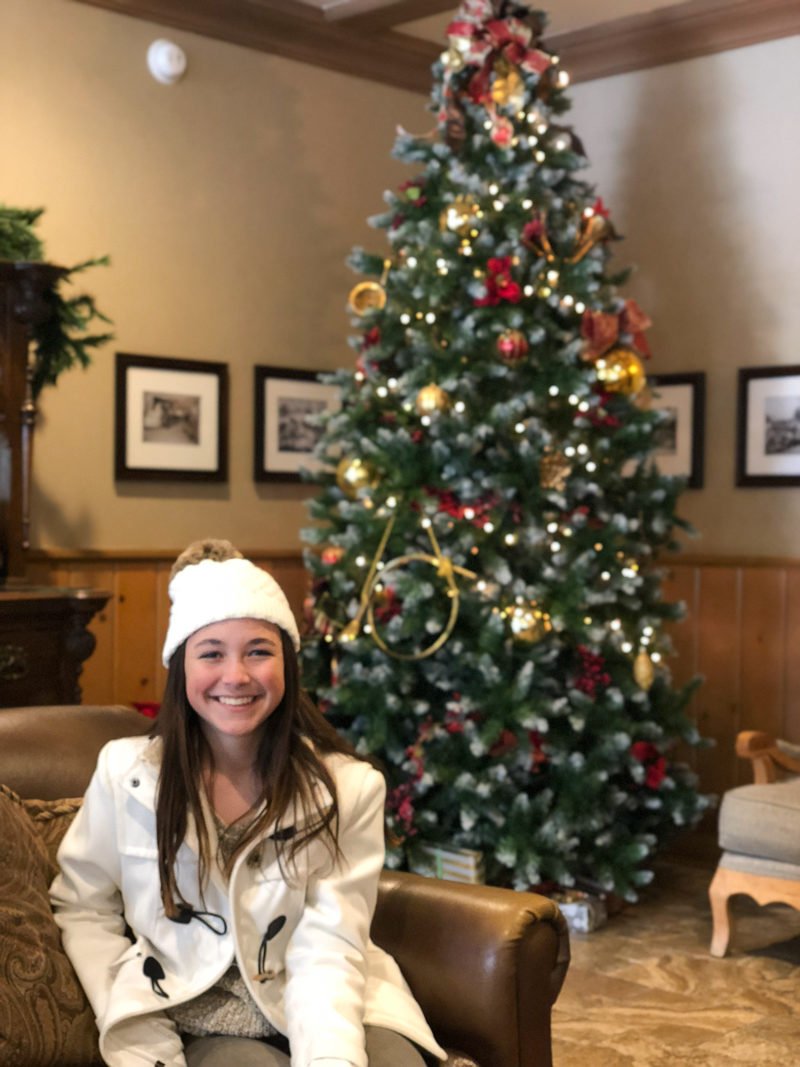 inside the Homestead resort
FAMILY TIME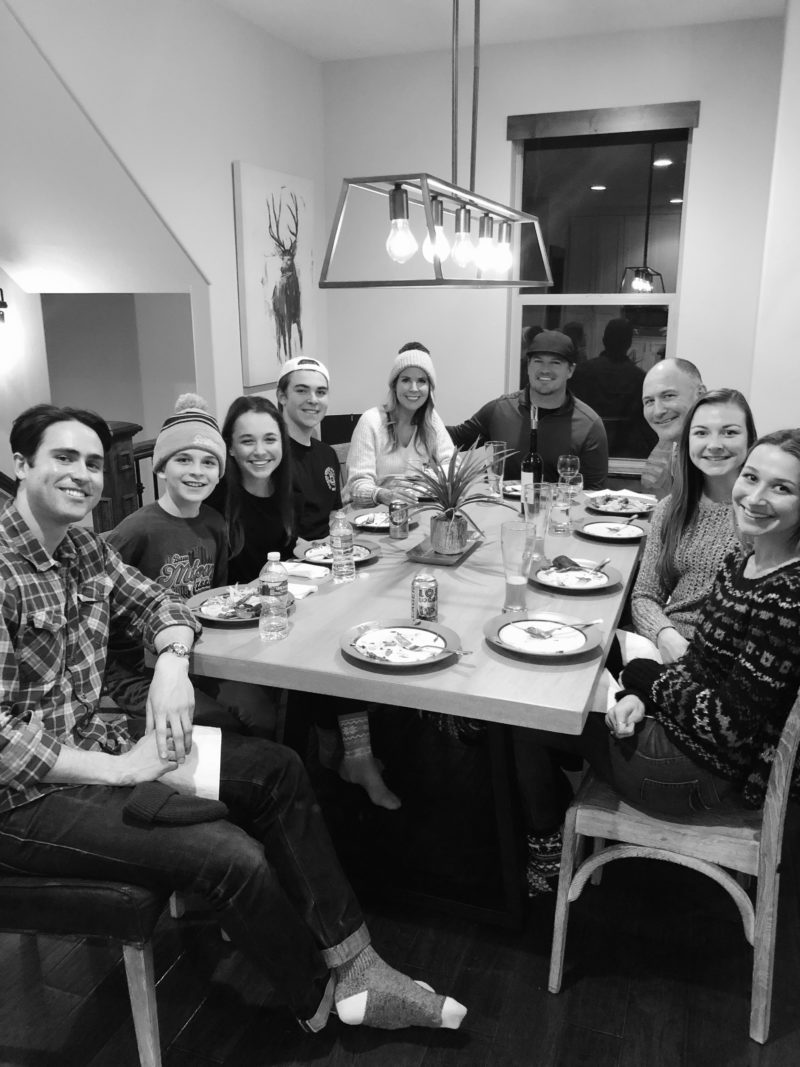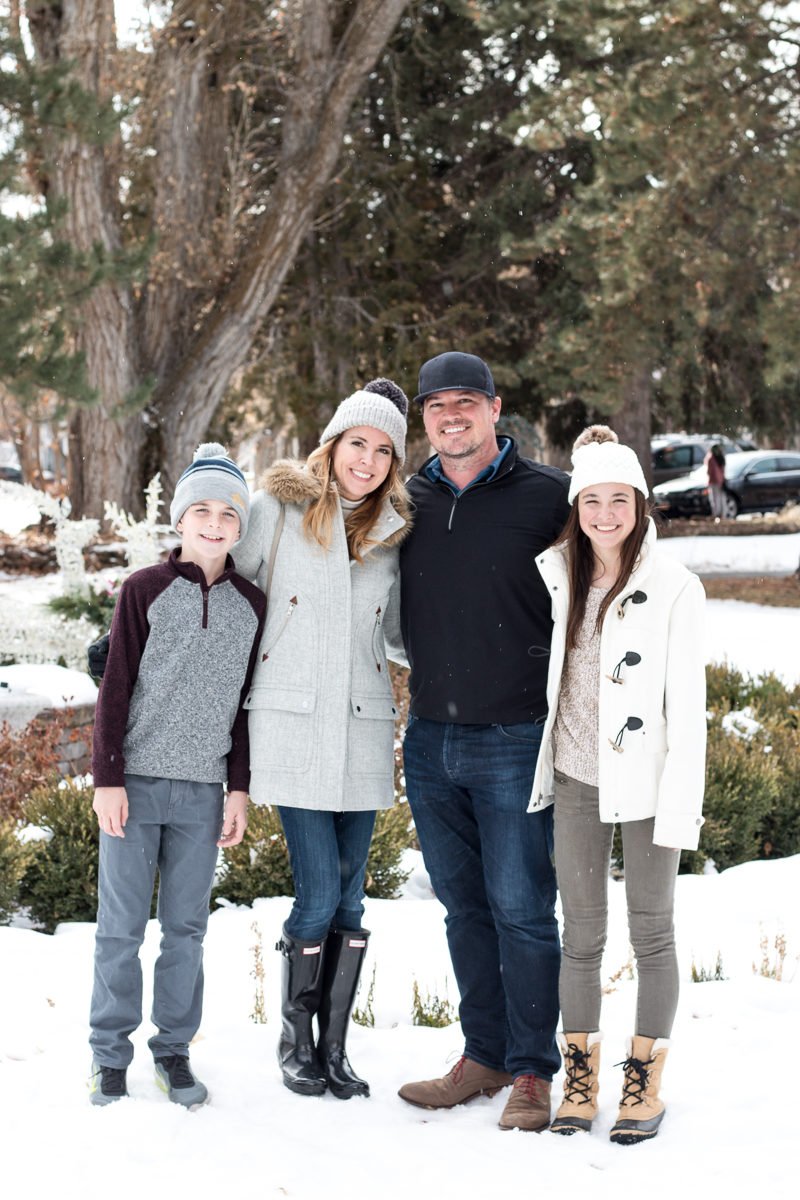 my coat | Hunter boots | white coat | Sorel boots
Truly grateful for such a beautiful Christmas celebration in Park City. The together time was just what we needed and always love exploring with this crew.
MORE PLACES TO SEE
Enjoy the day, my friends.
*So many questions about my daughter's jacket. I've had that for years but found a similar jacket here. Timeless.
*We adored the home we rented. You can see the listing here.