Good morning and Happy Thanksgiving. From the bottom of my heart I want to thank you for the unconditional love and support through the years. I am so thankful for all of you. I am choosing to post this today so that I can take the rest of today and tomorrow off to be with the family. We are slowly learning to adjust to our new normal. Enjoy the Black Friday deals this weekend. They are plentiful. Love to you all.
J.CREW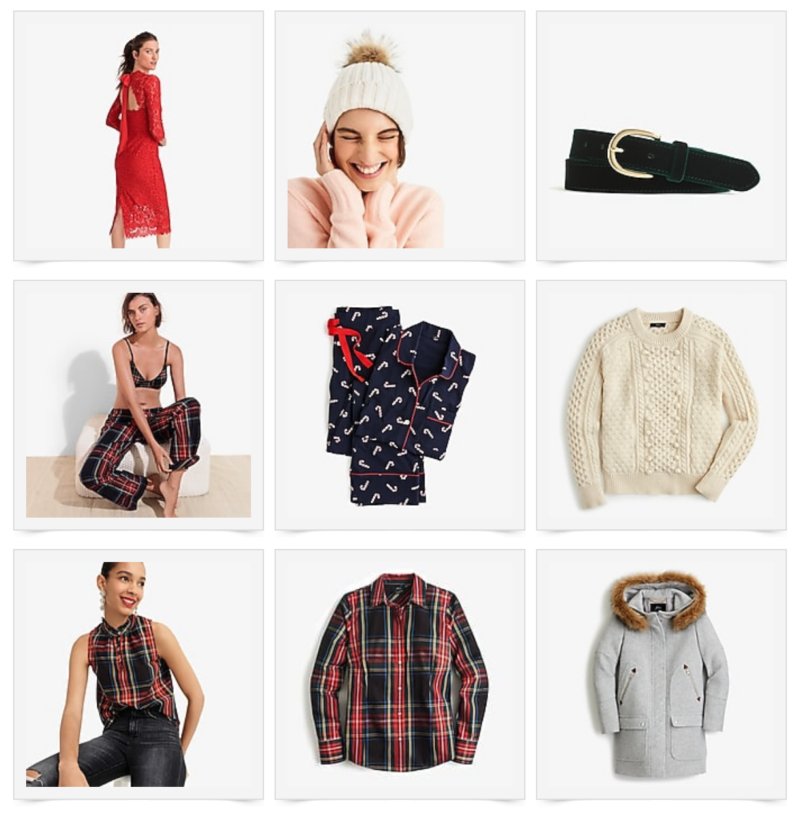 SHOP THESE FINDS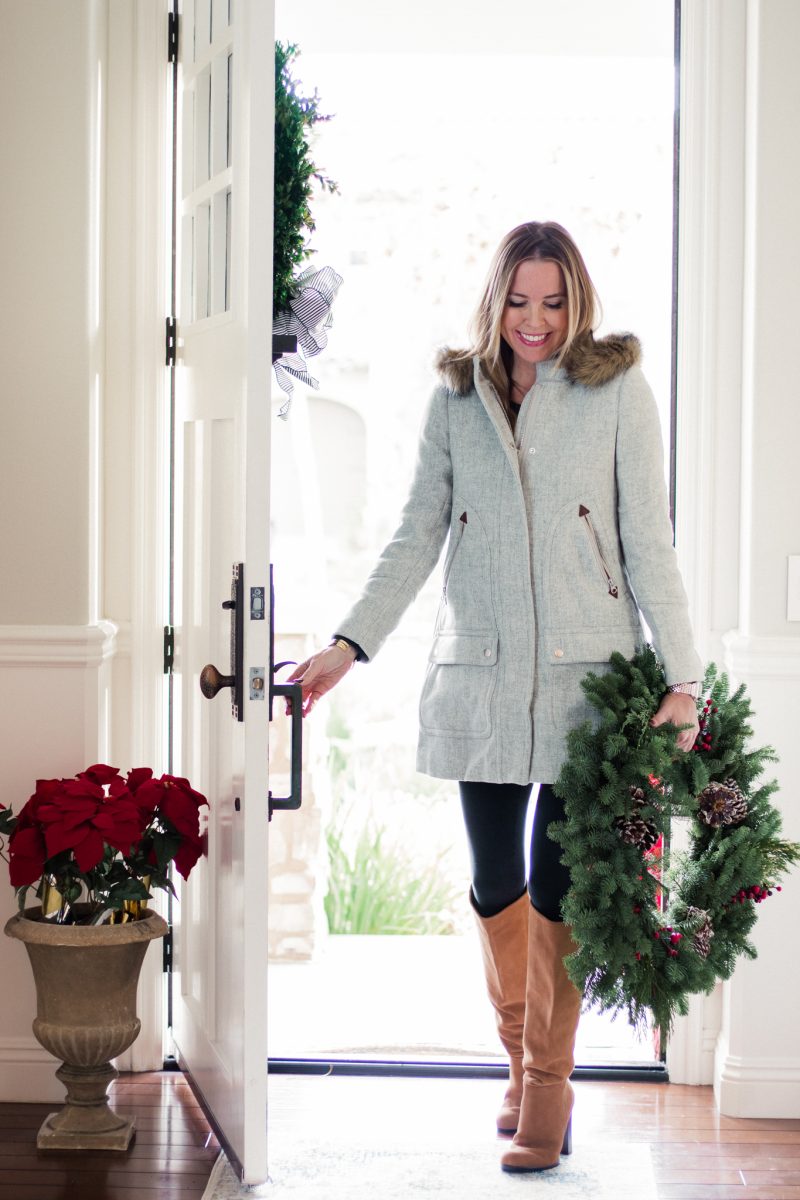 I've received so many emails about my parka. I bought a size 4 despite the reviews. Here is why. In the photo above I am wearing the size 2. But if you look, you'll see the sleeves are too short on me. I could barely move my shoulders. But for my frame, I have very broad shoulders. I opted for the size 4 so it would have more movement. The coat is a swing style . . . much of a throwback to a Jackie O style so it will have some room in the body. That is just the style. I will snap another photo soon to show you. This warm coat is coming to Park City with me this year. I LOVE it. It's really gorgeous in black, too.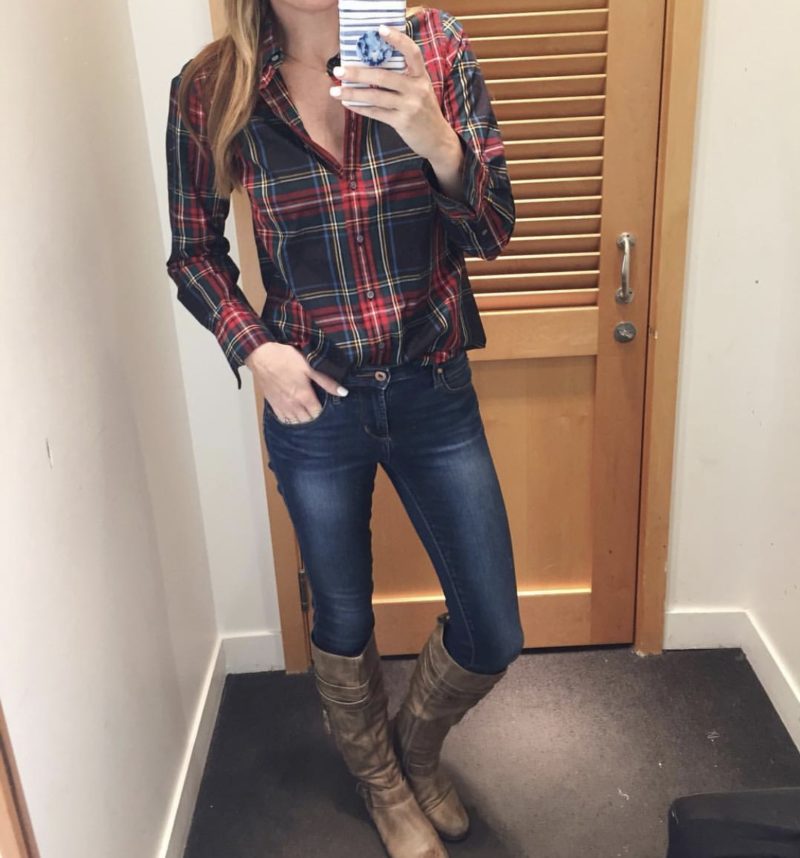 This shirt is classic and never goes out of style. I bought it when it was on sale and now it's your turn. For reference, I am wearing a size 6.
LOFT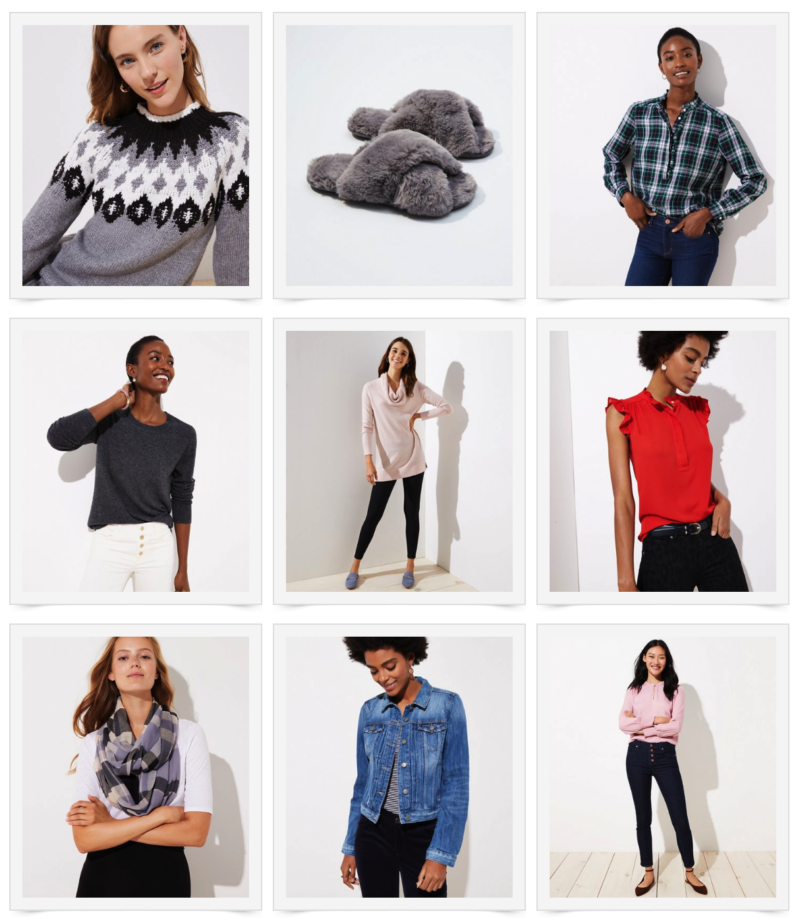 SHOP THESE FINDS

Everything at Loft is 50% off! Such a great time to shop.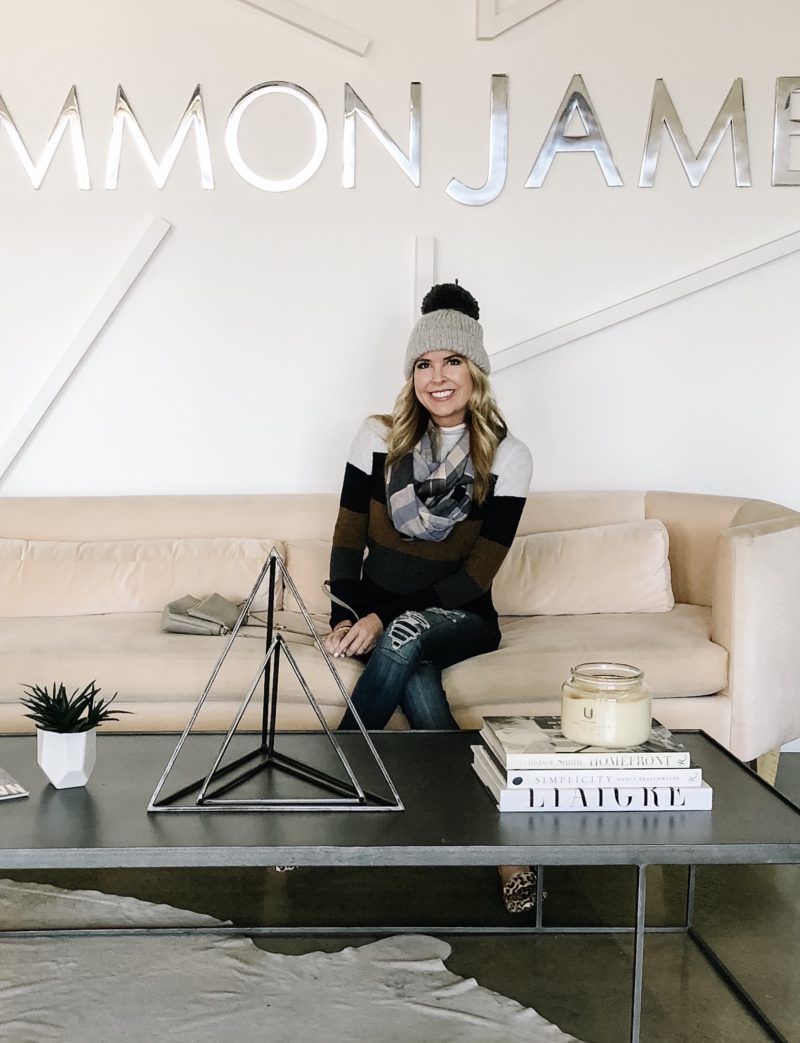 I've been wearing this scarf non-stop. The colors are so pretty and it's lightweight so you don't feel like you are being weighed down all day. It looks great with this striped sweater.  
If you want to grab a beanie, this one is a great option (50% off) . I wear mine all the time. Keeps me warm and hides a bad hair day!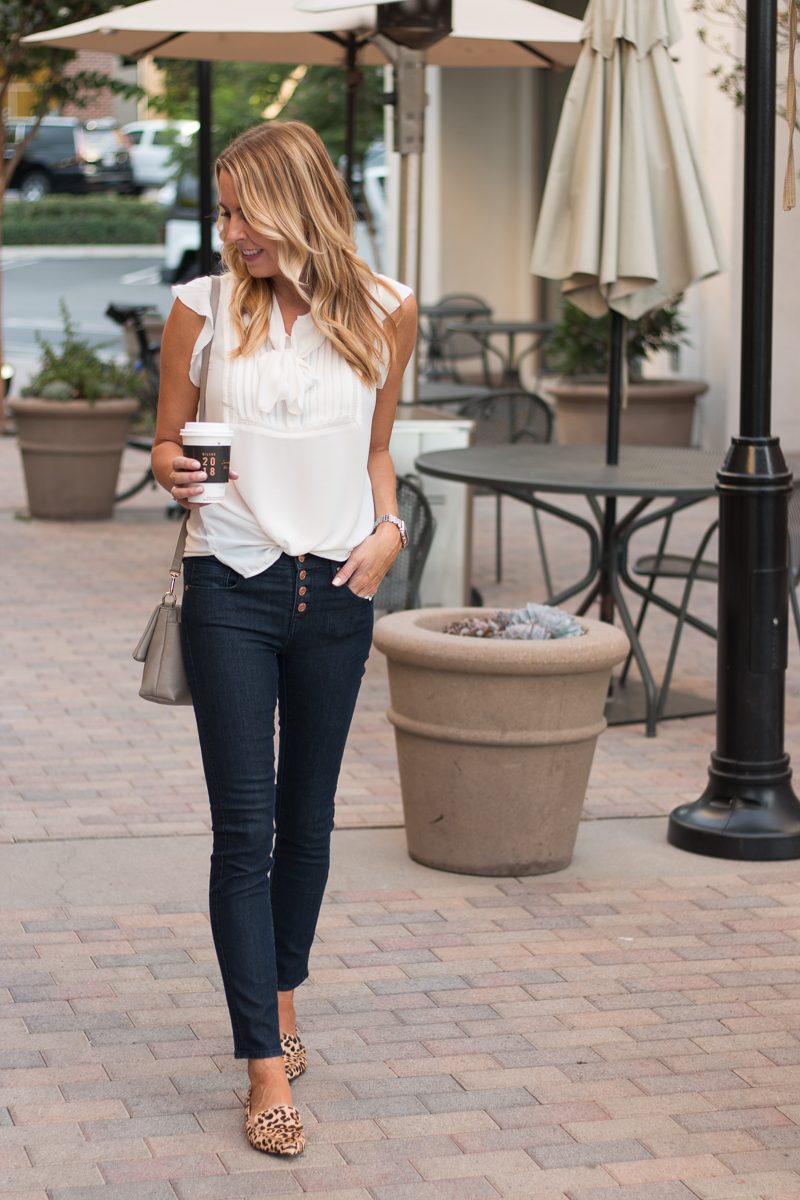 This look is 50% off, too. The button fly jeans are a fun change and run TTS. The top is one I wear all the time.
WILLIAMS SONOMA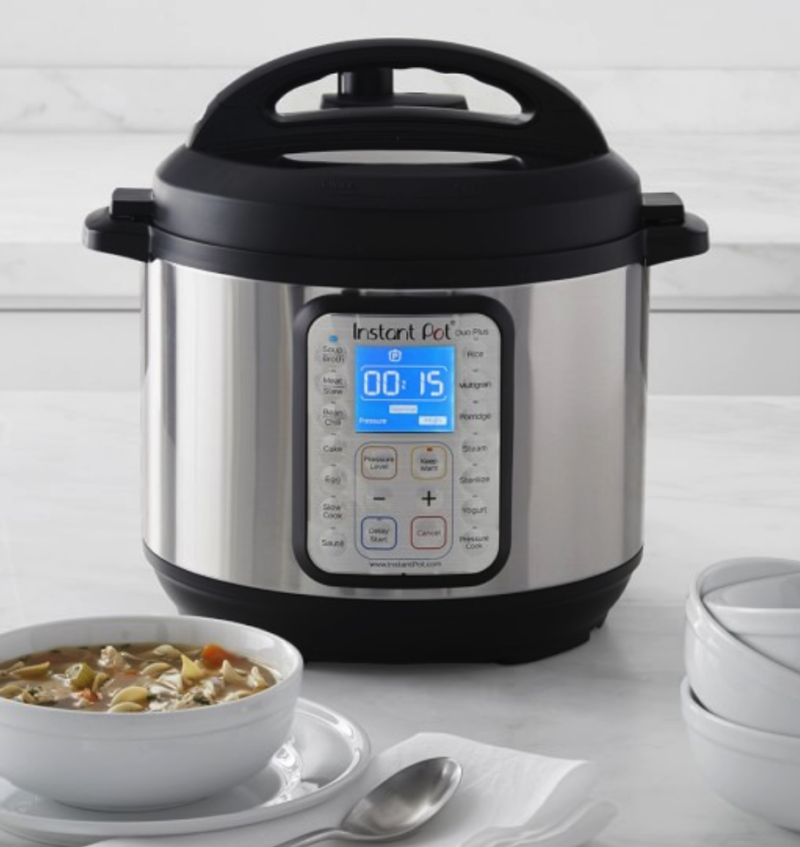 The Instant Pot is a steal right now. Such a great tool for the kitchen if you are a busy mama trying to get dinner on the table while being pulled in ten directions. Santa should stock up on these this year.
AMAZON
If you're looking for a way to up your sparkle game, my all time favorite leggings are an incredible deal. They are lined with a super soft pale pink fabric and feel like you are wearing pajamas. Highly recommend!!! (Mine are the "Allover Gold" with the pink lining).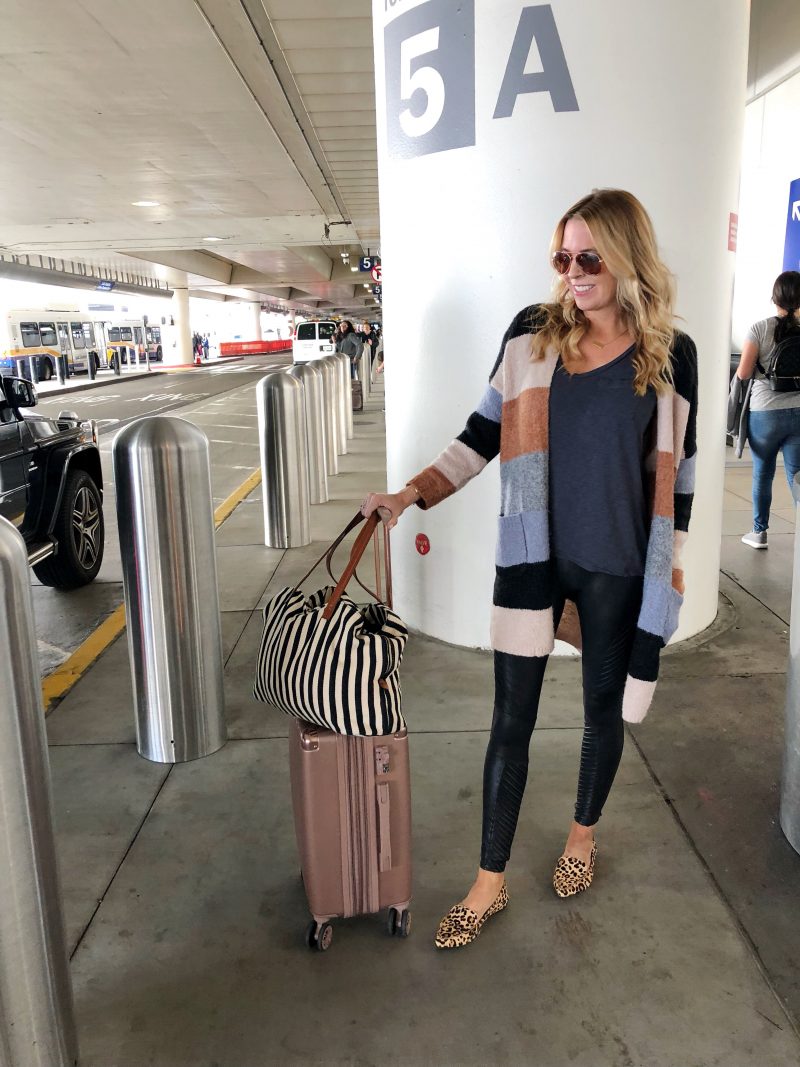 I noticed this cardi was restocked in a few sizes. It won't last long. But a great option is below!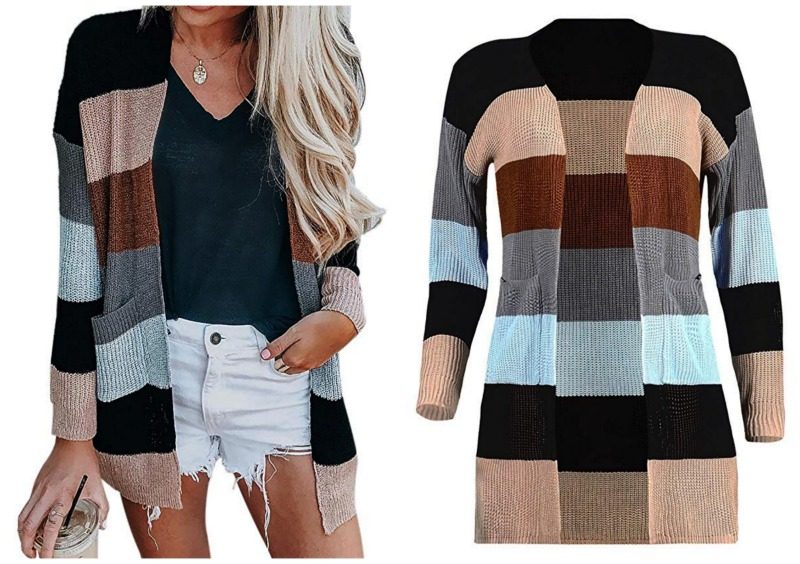 This striped sweater is still available. I adore the colors and wear mine every week ( a few times a week).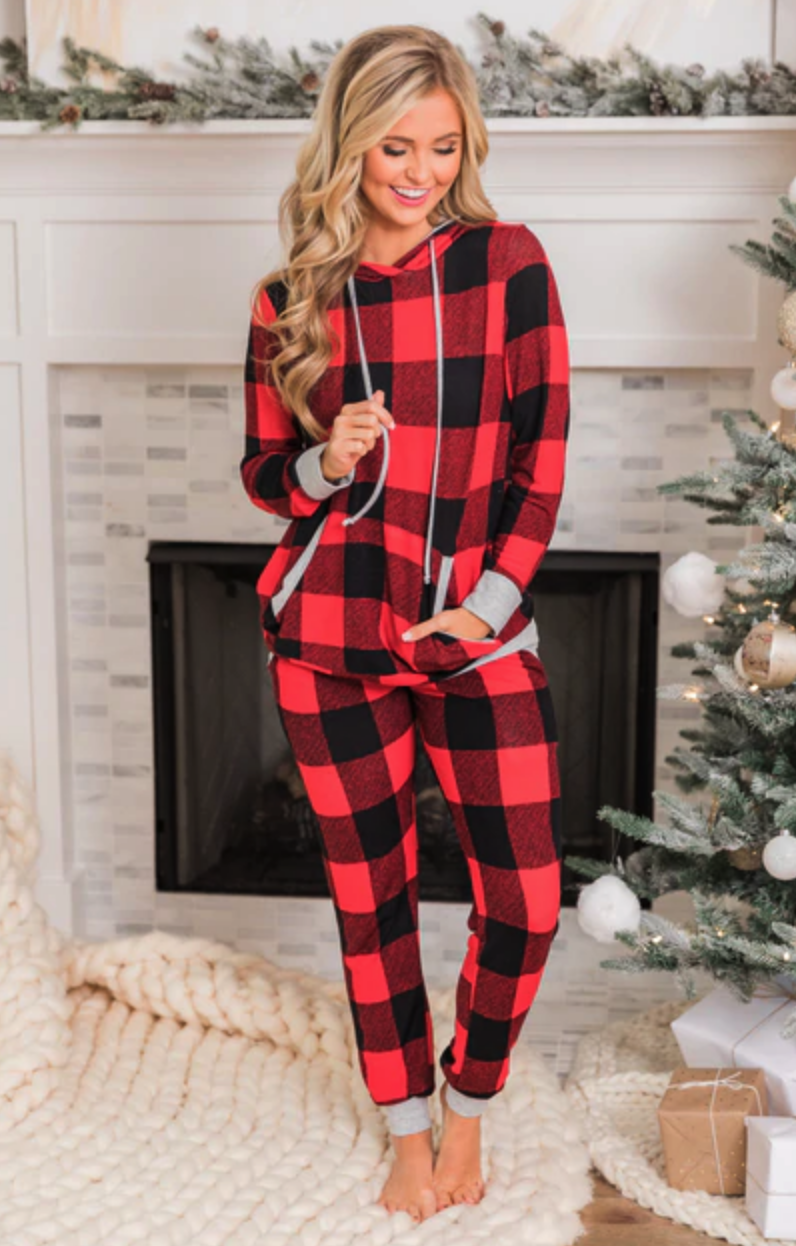 Pink Lily is a fun boutique store and is offering 30% off of everything. Totally in love with these lounge pants for this time of the year. This sherpa pullover is only $32 thanks to a doorbuster deal today.
NORDSTROM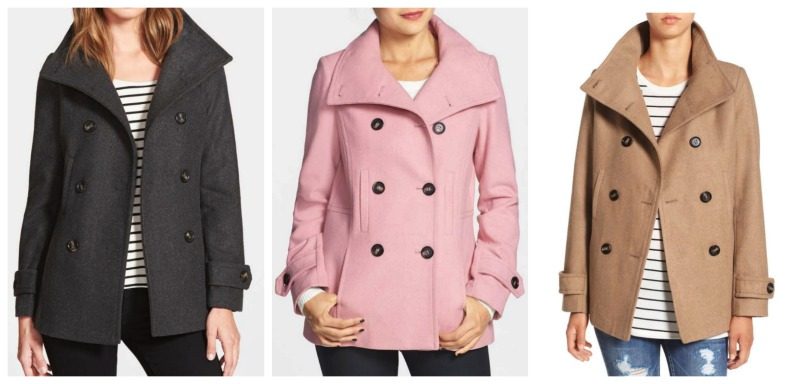 So many great sales and savings up to 70% off. I shared a huge round-up yesterday so feel free to check that out. I also just saw that the Spanx leggings are 20% off! LOVE my Spanx faux leather leggings and wear them all the time.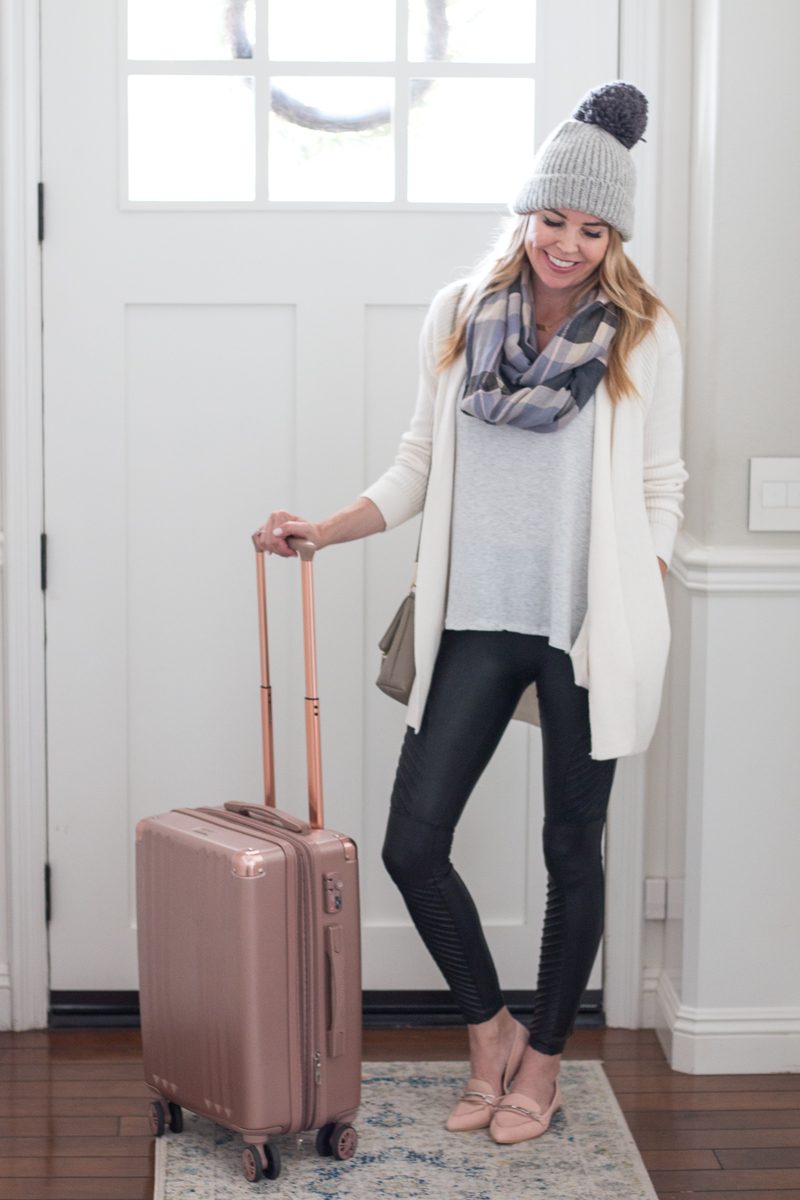 crossbody bag | leggings | flats | cardigan | t-shirt | scarf | suitcase
The moto leggings are also on sale!!! Snatch them up. They are so good.

button down | peacoat | pullover
I still can't believe the peacoat for men is 70% off. That is an insane deal. Shop all men's deals here.
FOR THE BOYS
SHOP THESE FINDS

I am super impressed with the boys' selection this year. There are some great basics on sale and definitely worth looking. You can see all of the Black Friday sales for boys here. 
FOR THE GIRLS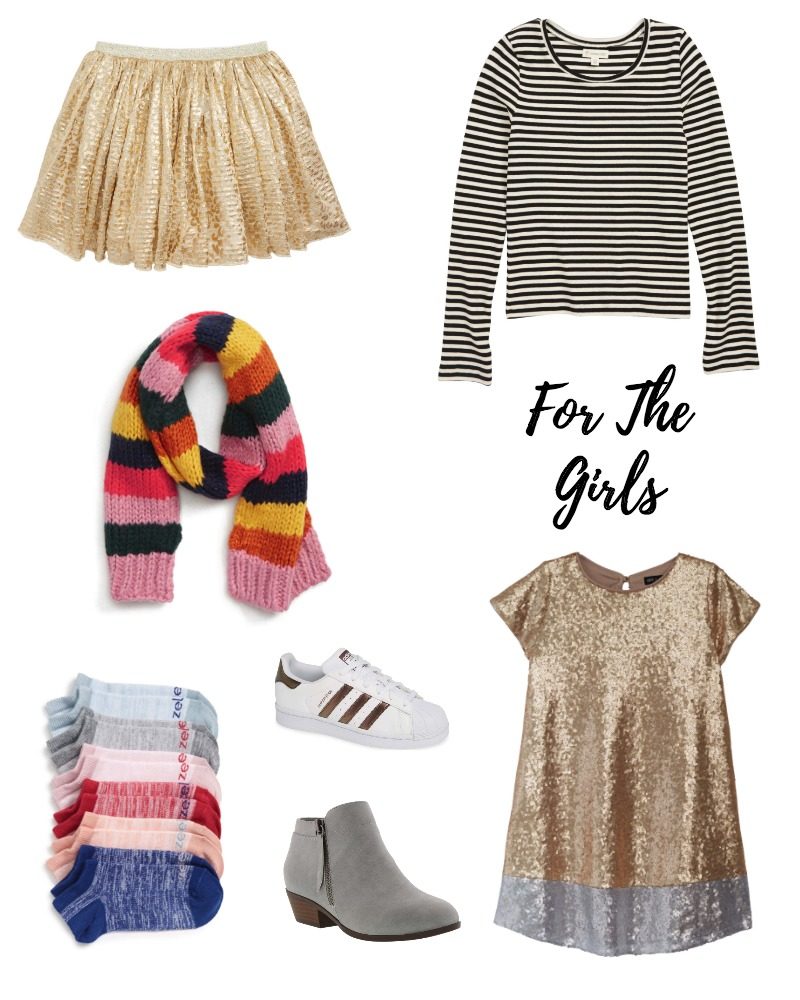 SHOP THESE FINDS

There's  a touch of glam going on for the girls! And prices as low as $20. My daughter wore both of those shoes for years and loved them. You can see all the deals for your sweet girls here. 
TARGET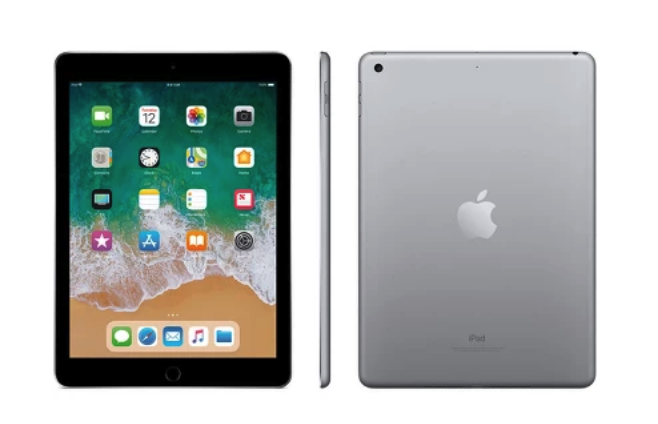 A heads up that Target has one of the best deals on iPads right now. The greatest savings of all of the tech stores.
MADEWELL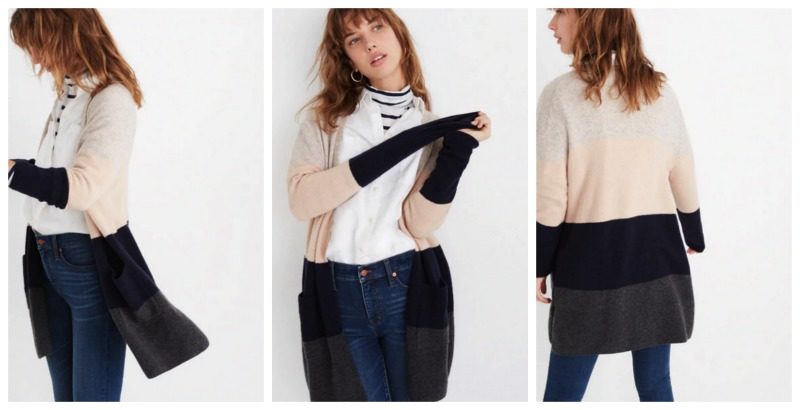 YES to this sweater!!! It's incredibly soft and now on sale. Last I checked it's available in all sizes. Such a good one, girls. It would look awesome over this window pane shirt. 
You can score 25% off your Madewell purchase right now. 
NORDSTROM RACK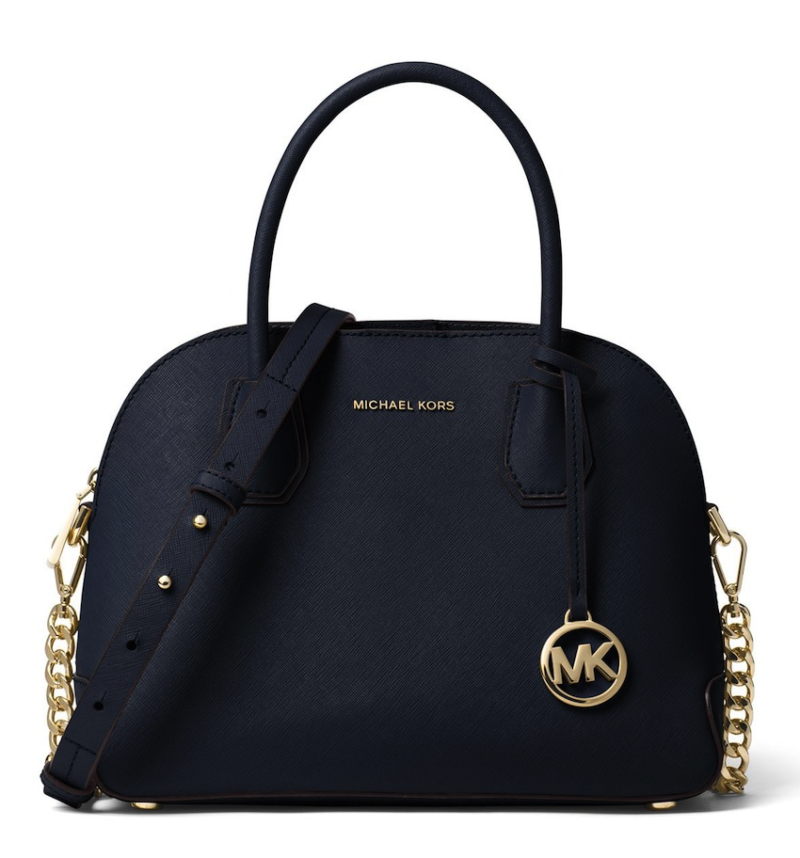 This purse is such a great deal right now. It's under $100 and is a classic. It also comes in black and tan. You can see all the finds that are an extra 30% off here.  
This eye shadow palette (so easy to use) is 54% off. Great gift for those young ladies that are difficult to buy for. Love these colors.
BAUBLEBAR
stack em up trio | gold cuffs ( I wear daily)
All of the pretty baubles are 30% off. These makes such great gifts for all ages, even teens. Great time to save on some really pretty accessories.
MINTED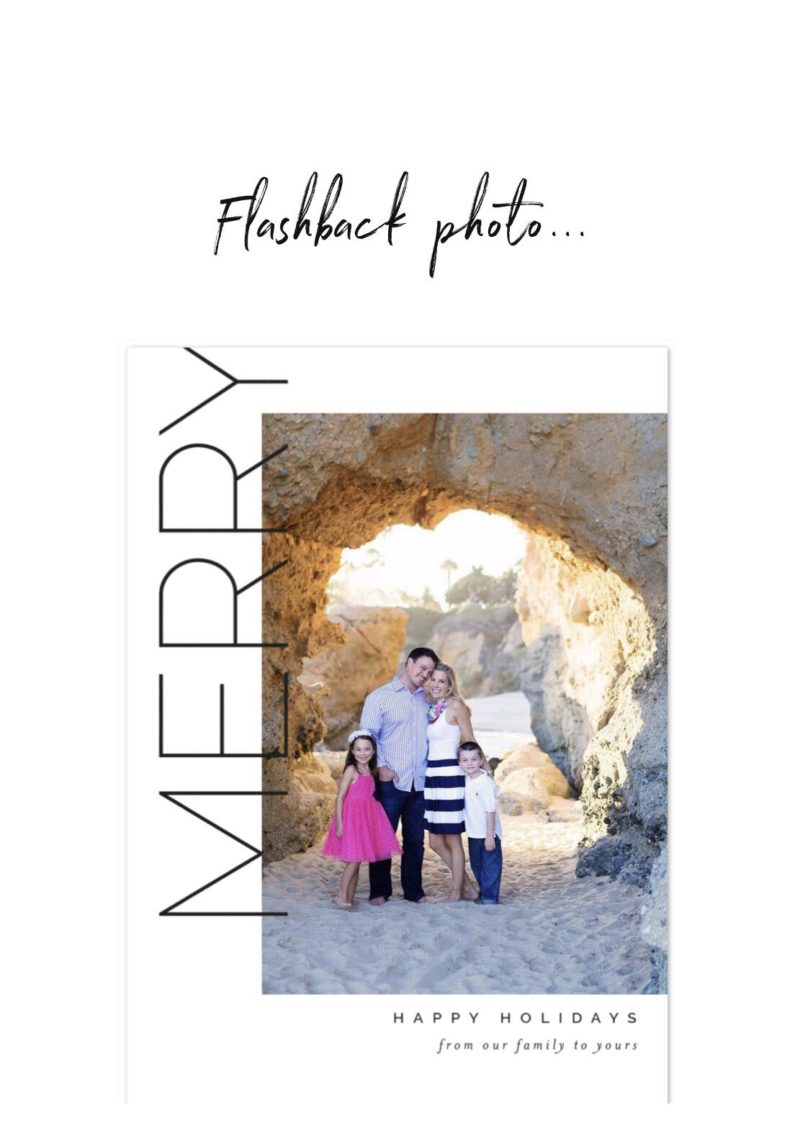 We love Minted and you can currently save 20% off your order. I can't believe how much the children have grown. It seems almost impossible.
SERENA & LILY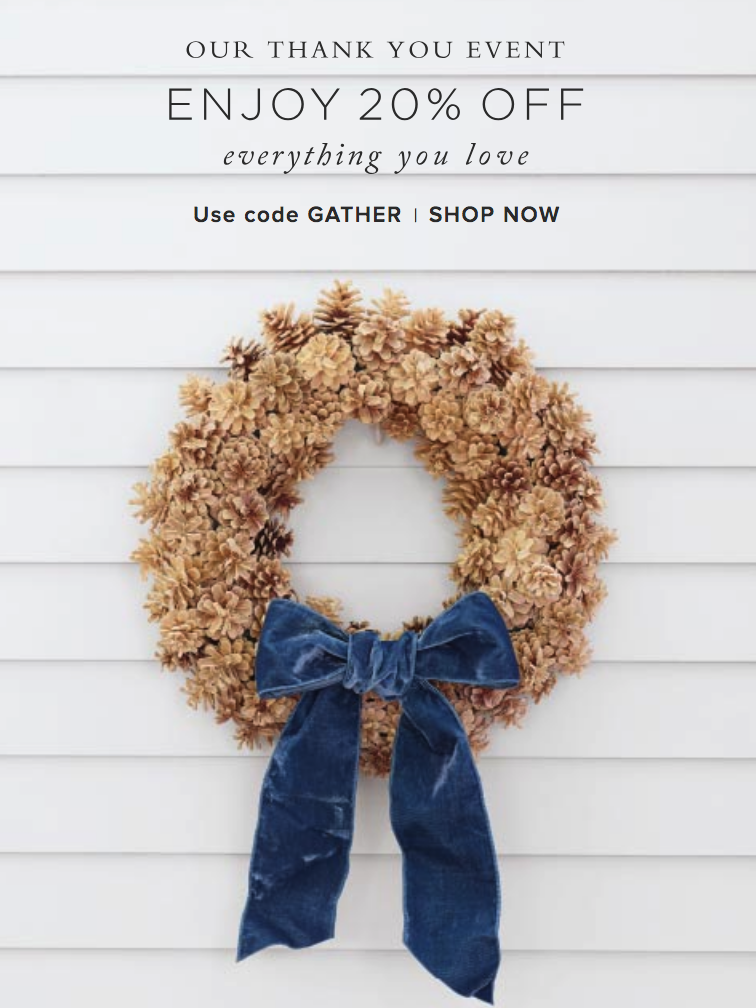 Everything is 20% off!!! You know I love me some Serena & Lily. In fact I am looking forward to co-hosting an upcoming Christmas event with them. We adore our dining chairs and highly recommend.
POTTERY BARN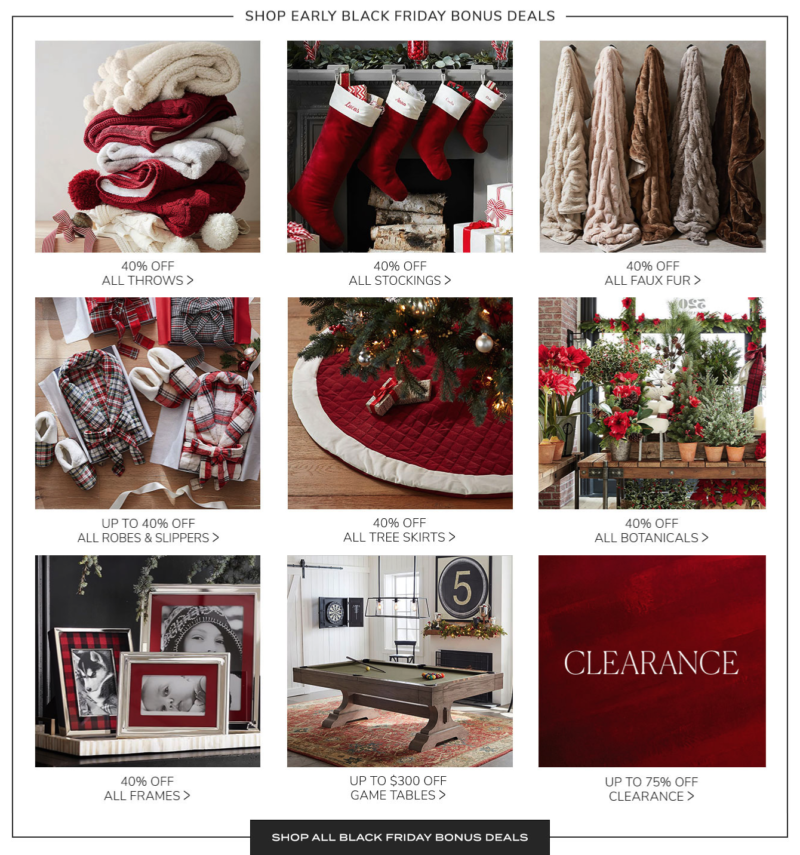 Deals abound, my friends. On top of 25% sitewide, there are also special Black Friday Bonus Deals. The throws are 40% off!!   currently 40% off. Do you need new stockings because they areSuch a great deal.
WORLD MARKET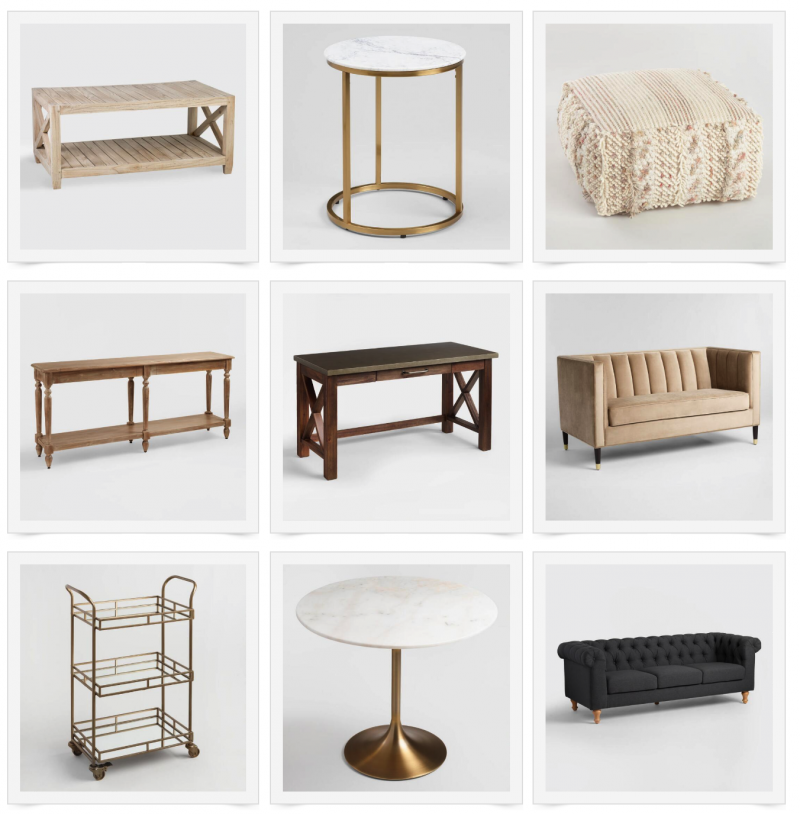 SHOP THESE FINDS

So many great Black Friday deals at World Market. Furniture is still 40% off and I know I will regret not taking advantage of that. Some of our favorite pieces are pictured above. I also saw that this basket is now $17. It used to be in our guest room but I love it so much it is now in our master bedroom. It's a great height and maintains its shape. It reminds me so much of the Serena & Lily baskets.
SKINCARE
ONE –  Muslin Cleansing Cloths: These!! These seriously rock. They have single-handedly saved my pretty white bathroom towels from being stained from makeup. I only use these while removing makeup with the Radiant Cleansing Balm (it melts makeup away). They are thin enough to let you get rid of any traces of makeup under your eyes and the makeup and balm rinse right through them. They hold up beautifully in the wash. Once you try them you'll never stop using them.
TWO – Clarifying Detox Mask:  This is the mask I use once a week to remove toxins and to help with inflammation. It leaves my skin so so soft.
THREE – Sheer Renewal Cream:  Really like this because it is oil free. It helps with cell turnover and I usually put it on at night before bed.
FOUR – Retinol Treatment Complex: Yes to this!! This is what I apply around my eyes at night before bed. You can apply a thin layer on your entire face. It's great for minimizing fine lines and helping with cell turnover which is key to having your skin look fresh and bright.
FIVE – Balancing Gel Cleanser:  This is the cleanser I use in the morning. I prefer to use this when I haven't had any makeup on. (I use this at night to remove makeup). It's leaves my skin so smooth and ready for the day. I also use it after I work out since I workout without any makeup.
I always feel like there are so many products out there and I don't know what they do. What I appreciate about Colleen's approach is that she breaks it down so you know exactly how to use the product and how it will help your skin. Each item comes with a cheat sheet card which I reference often until the routine becomes second nature.
Recently Added: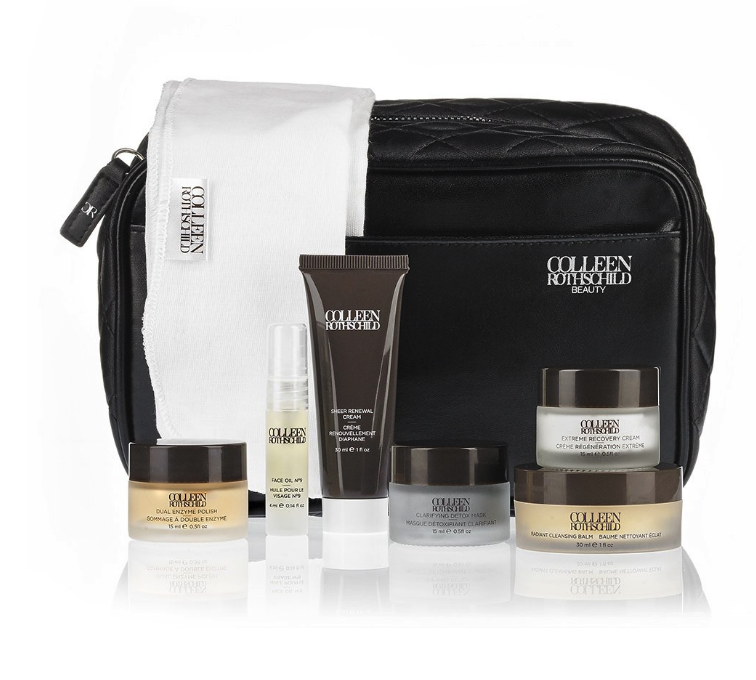 The Discovery Collection is a great way to try out different products (especially now that they are on sale). I now have this kit so that I can take my skincare routine with me when I travel.
Retinol Supreme Night Oil:  This stuff is magic. I LOVE it. When I used it at night, I wake up with such brighter skin. On the nights that I skip I notice a huge difference. Excellent product.
Receive 30% your entire order with the code BF2018.
If you are knocking out some of your shopping, you can get caught up with my gift guides below.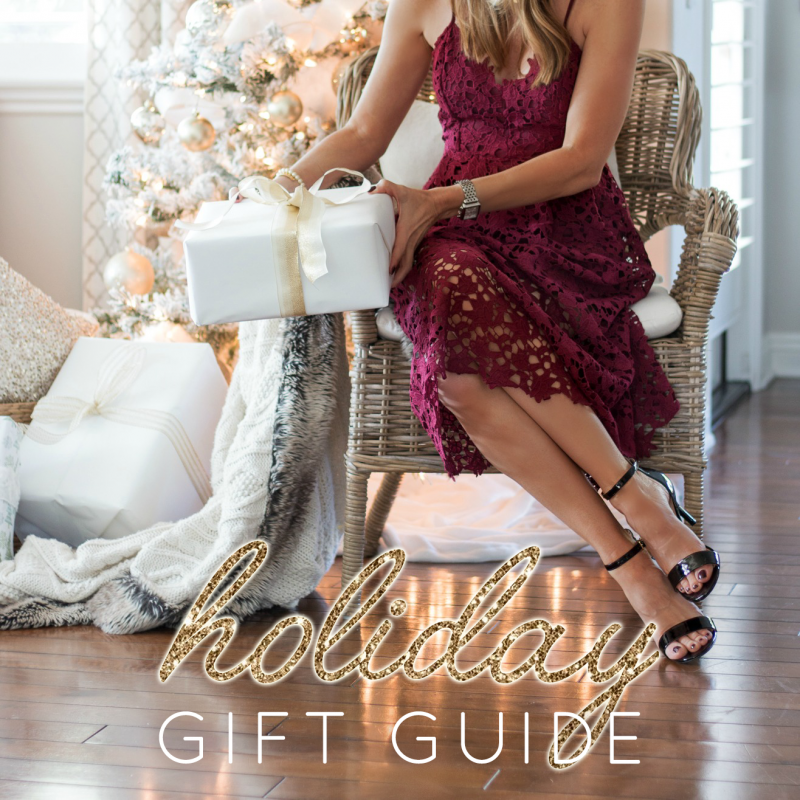 The parade is on and the cooking has begun. We are just living in the moment today and very thankful for our little family. Happy Thanksgiving to you and yours. xo