My friend, Bre, just wrote a beautiful book called The Gift of Home. First and foremost, that title just speaks to my heart. I have always viewed our home as a gift and have wanted to create a warm and welcoming safe haven for friends and family. It's not about the amount of rooms, the square footage or the latest and greatest in finishes. It's about how people feel once they walk through your door. Bre asked a few of us to share our thoughts on home and some of our favorite aspects of our own.
A FAVORITE SPOT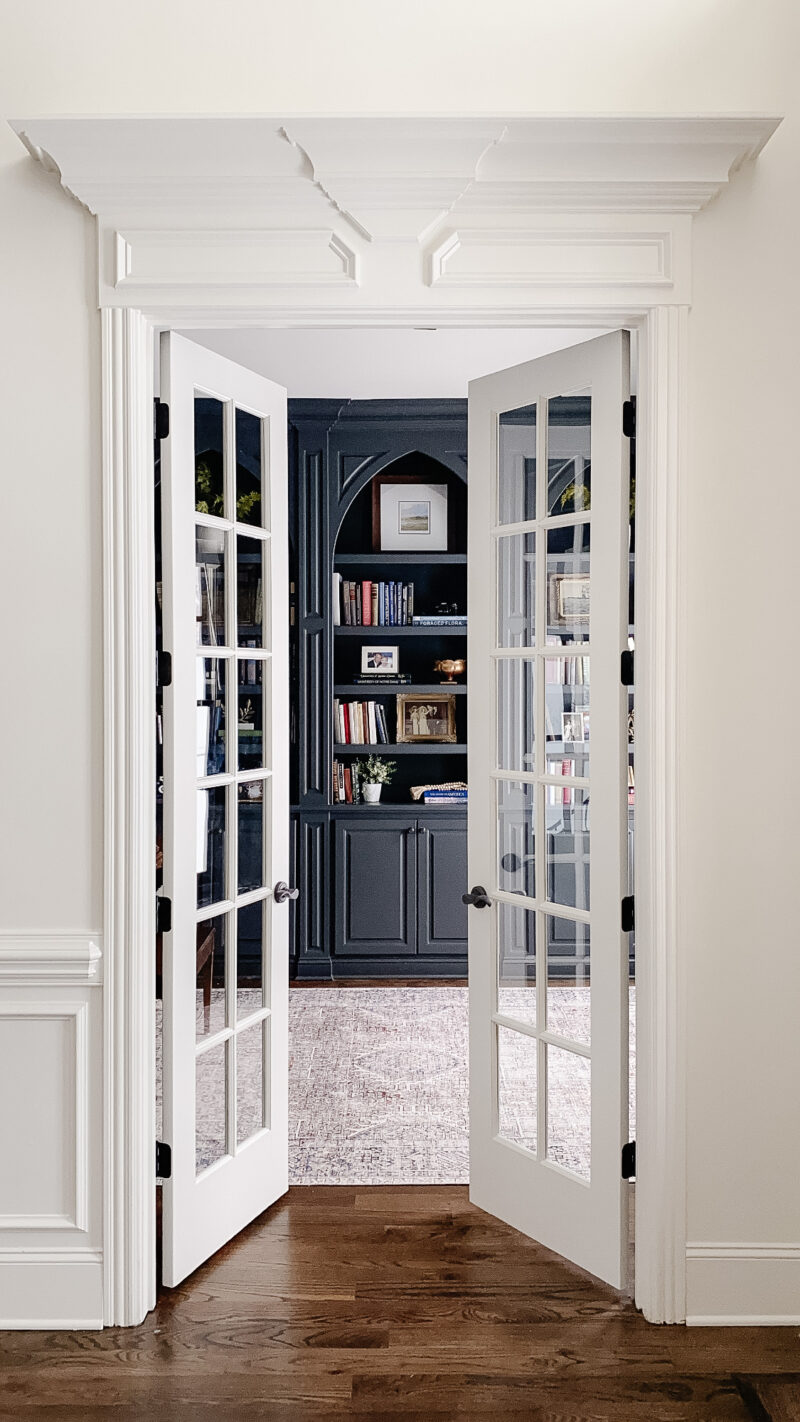 Having just moved six months ago, we are in the throes of making this new-to-us house our home. A friend of mine once said, "There is no such thing as a perfect house." Those words really resonated with me. I think it's easy to look at someone else's fancy new build house with a touch of envy or to over analyze our own and focus on what we don't love. It's a trap I fall into as well. When we bought this house we knew it wasn't the style we were used to. We knew there could be a lengthy list of things we might do to make it more us. But there is so much joy in that. There is joy in knowing we can put our own stamp on this home and allow it to tell our story.
One of my favorite spots in this house is right when you walk in the front door. There is a small room to the right which we call our music room. I'm sure it was built as an office and it's the perfect spot for that. I am a big proponent of using rooms for whatever best suits your family. It's your house and you get to call the shots. As soon as I saw this house, I knew my parents' piano would be at home in this room. It receives tons of natural light and we were fortunate to inherit these pretty built-ins.
THE POWER OF PAINT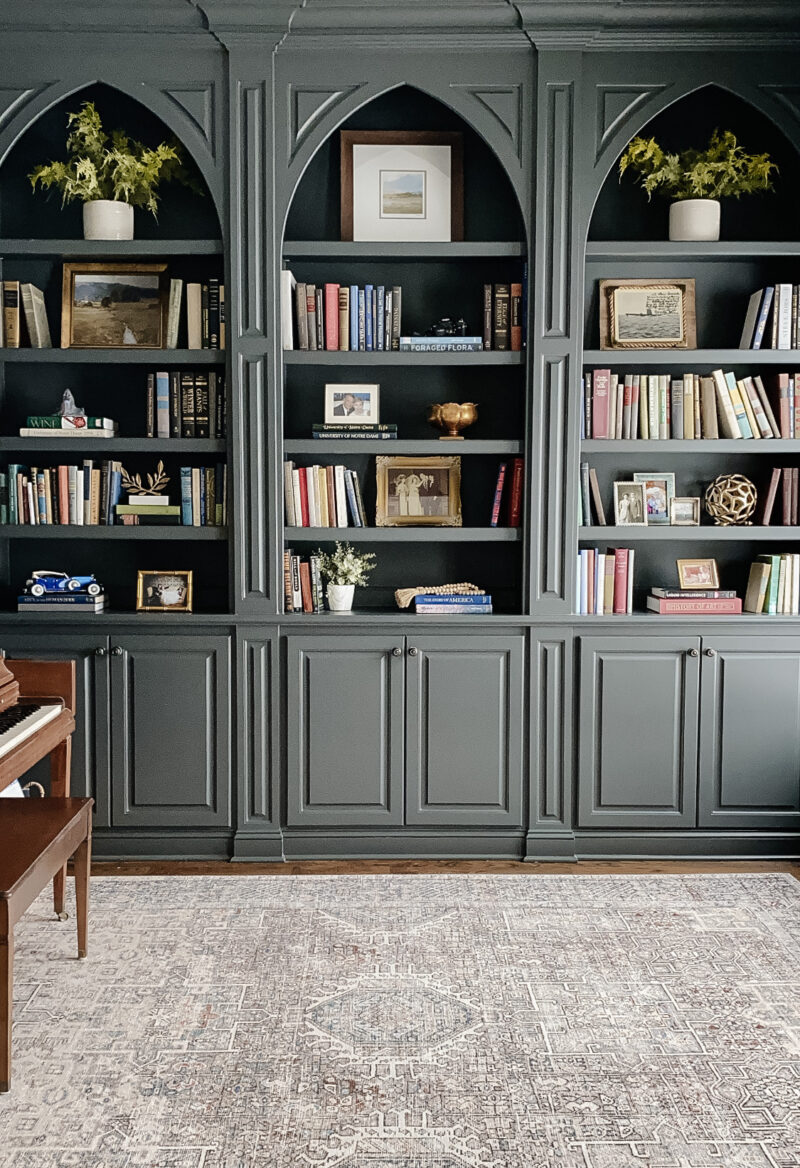 We are on the lookout for a cozy chair to put in the right corner. My husband would love to be able to play his guitar in here. Learning to take our time with things and know that we will stumble upon the right one eventually. (Rugs in our home can be found here). One of the first things we did in this house was paint the room Iron Ore by Benjamin Moore. I will forever sing the praises of paint. If you're feeling like a room in your home seems tired, try giving it a new color. It has the power to take on an entirely different feel. My daughter and I spent a day filling the shelves with things that hold special meaning to us. Most of these books are from my parents. My dad had a huge car collection so we chose the blue one you see to remind us of his passion.
Don't get me wrong, I still love a good Target find and sprinkle those in as well. But it's nice to walk into a space and have it remind you of people you love.
BEFORE AND AFTER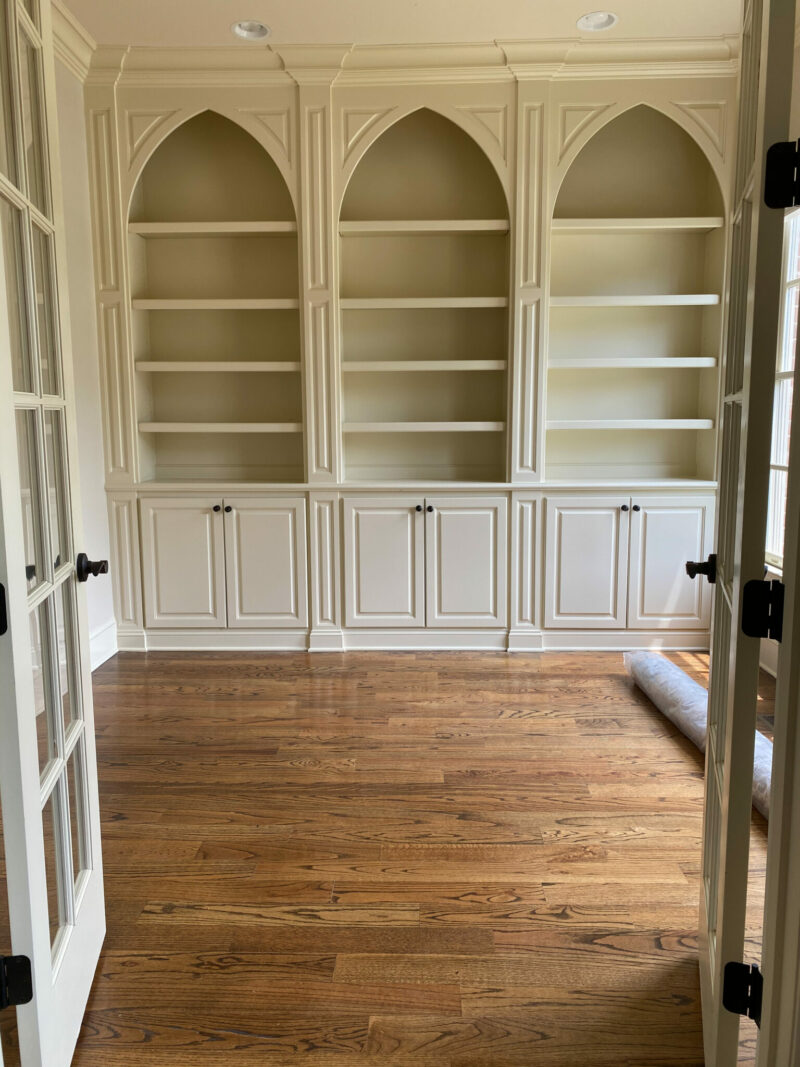 Here's a look back right after we bought our home. The cream was pretty, too, but we just wanted something a bit more dramatic and moody.
INEXPENSIVE SWAPS
We recently gave our guest bathroom a few minor updates. It wasn't reasonable to change out the major elements so we relied on small changes to hardware, lighting, mirrors and decor (before shown here). I have to say that I honestly love this bathroom now and it the changes were so minimal.
SMALL CHANGES – BIG IMPACT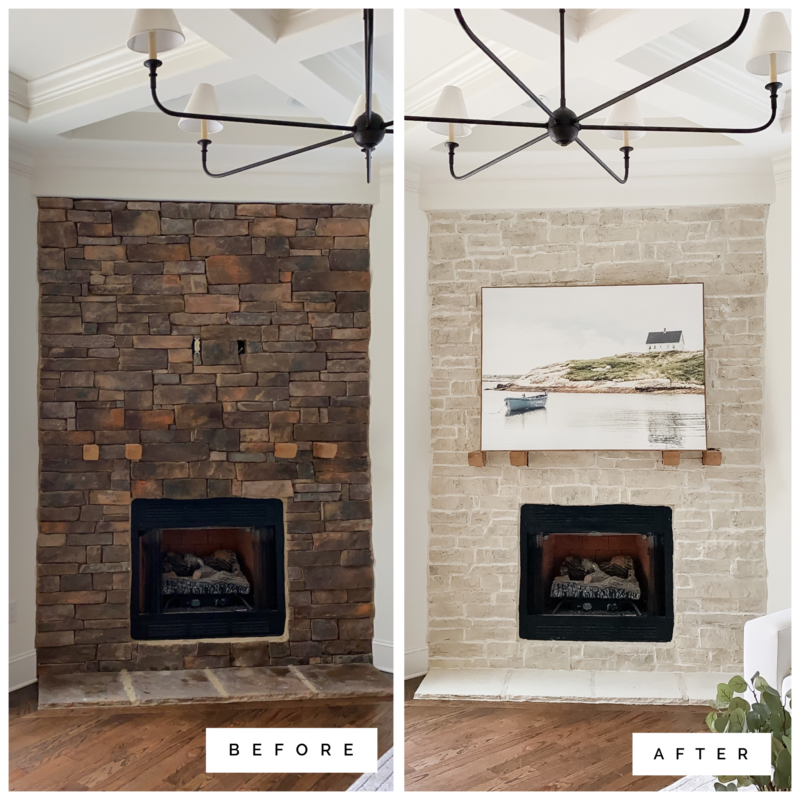 This fireplace makeover was another huge change for very little money. We are still working on the new mantel, but it has come such a long way. This was a weekend project that transformed the feel of the room. And I promise, anyone can do this. Tutorial is coming soon.
DON'T KNOW WHERE TO START?
At the end of the day, my hope for home is that it feel cozy and welcoming. I want people to feel at home. That is exactly how I feel every time I see one of Bre's spaces. She is incredibly talented and I adore her philosophy. And her book is such a gem.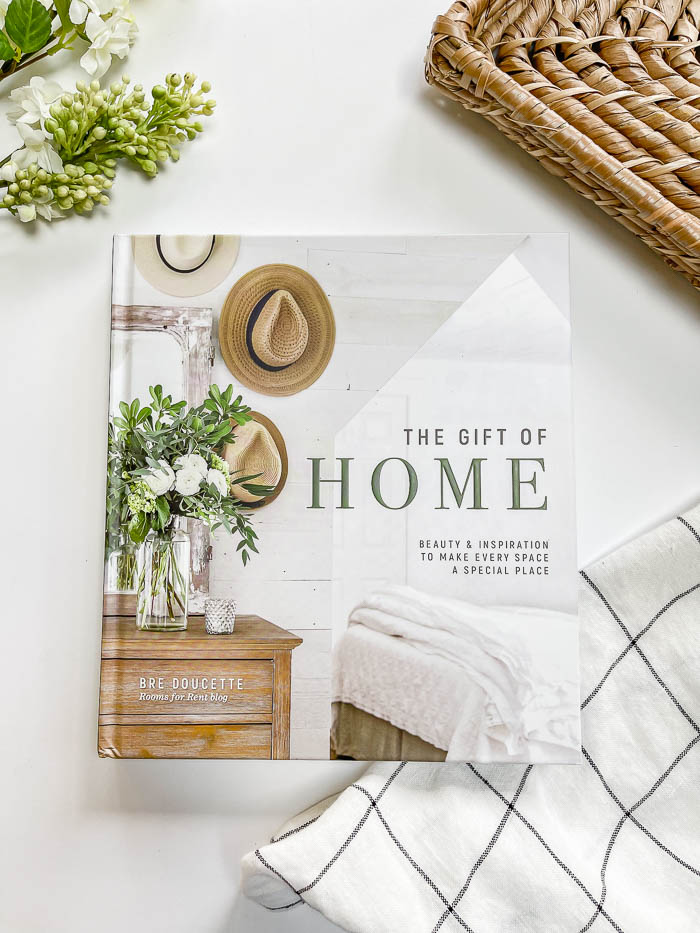 I know many of us are itching to make changes here and there but we don't know were to start. This book is your step by step guide with budget friendly ideas and gorgeous inspiration photos. Bre is gifting one of you this beautiful book so just click below to enter. And I would love to hear about one of your favorite places in your own home. Feel free to share in the comments below.
a Rafflecopter giveaway
OTHER BLOGGERS SHARING THEIR HOMES
Head on over to meet Andrea from Pine and Prospect Home. She and her husband are in the middle of sanding and refinishing their floors and it's so fun to follow along. You can check out all of our friend's homes below.