Summer is the best time to not only enjoy fresh ingredients, but to keep the cooking to a minimum and stick to cold side dishes. This watermelon and basil salad is so refreshing. It's perfect served alongside your favorite grilled chicken or next to a salsa verde soup. It's even good on it's own once you add a few greens. The best part about this recipe is that it takes five minutes to prepare and the entire family loves it.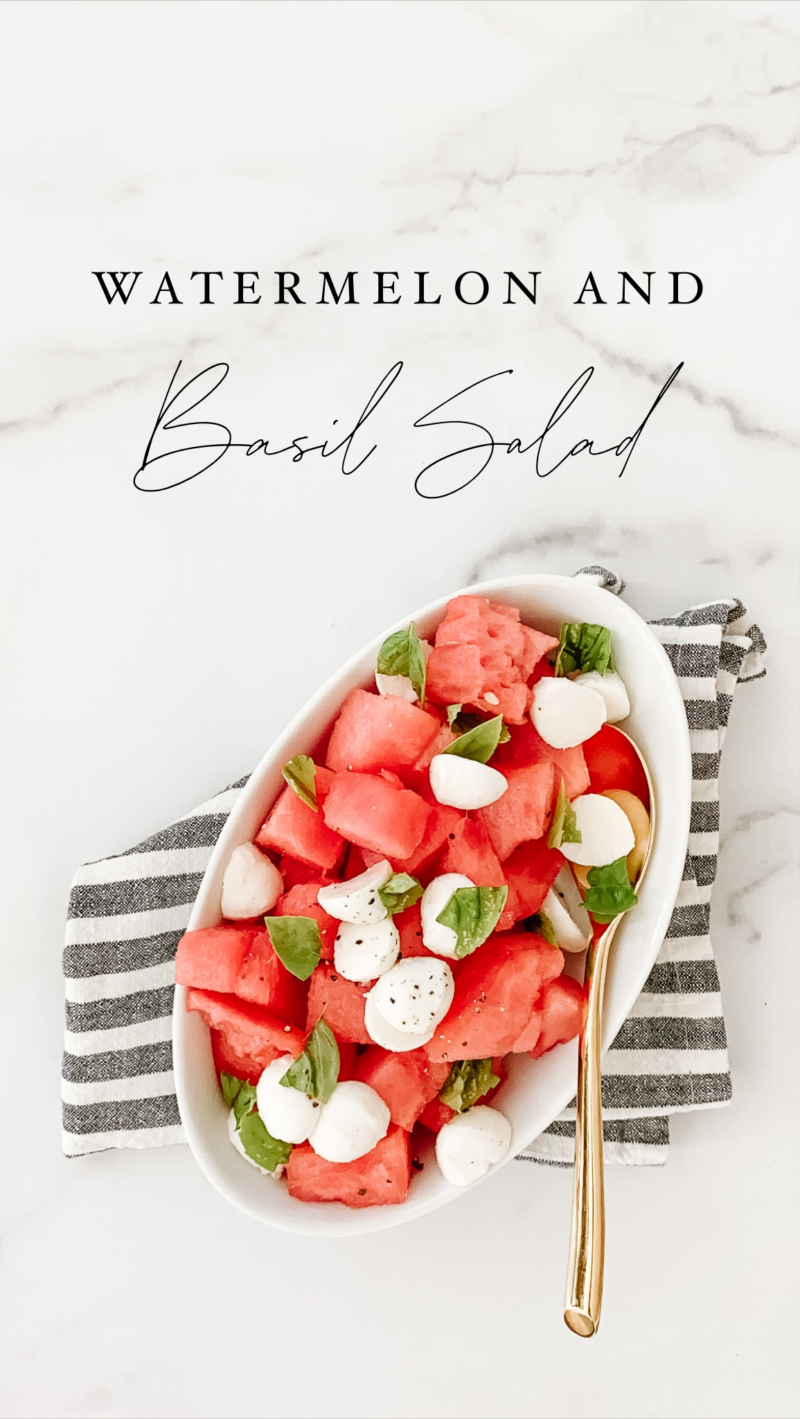 This is also a great side dish to take when headed to a potluck or bbq. I would just bring all of the ingredients in separate containers and mix right before dinner. It can easily be doubled or tripled for a larger crowd.
THREE SIMPLE INGREDIENTS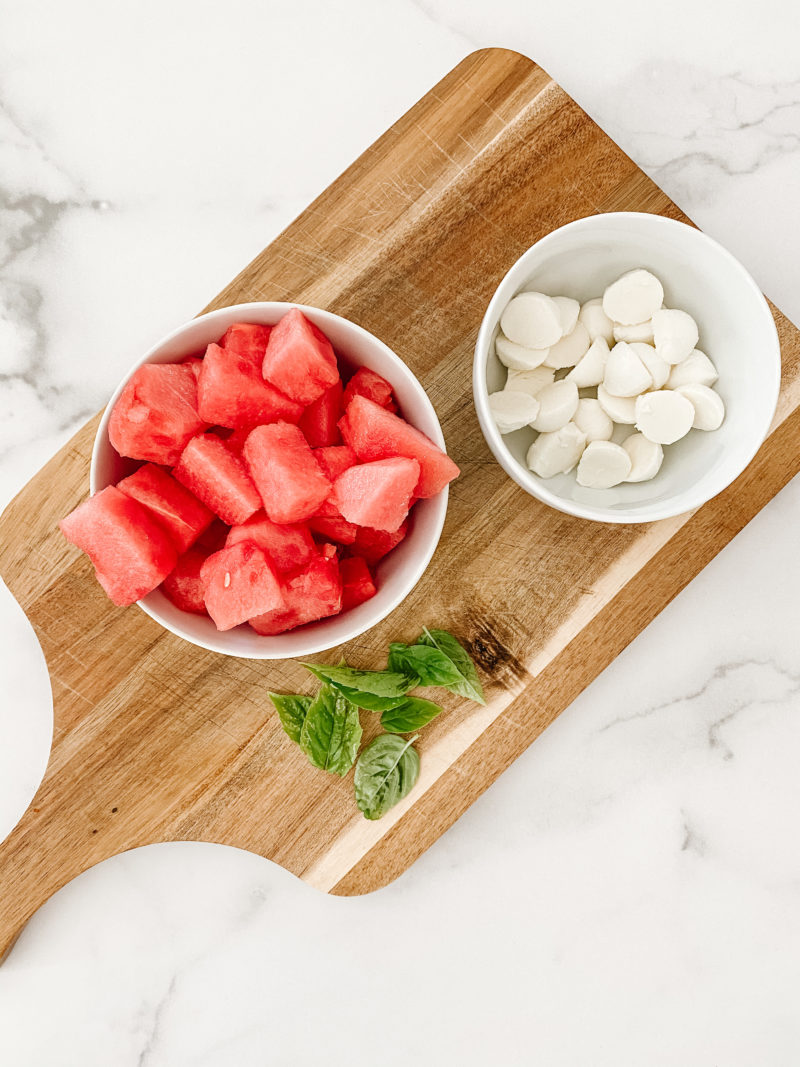 You only need three basic ingredients. I usually buy the package of cubed watermelon from Trader Joe's because I am lazy. One container of melon and one 8 oz container of mozzarella is perfect for a family of 4-5. We have been growing our own basil so that makes this even easier. And remember, a little goes a long way.
SO REFRESHING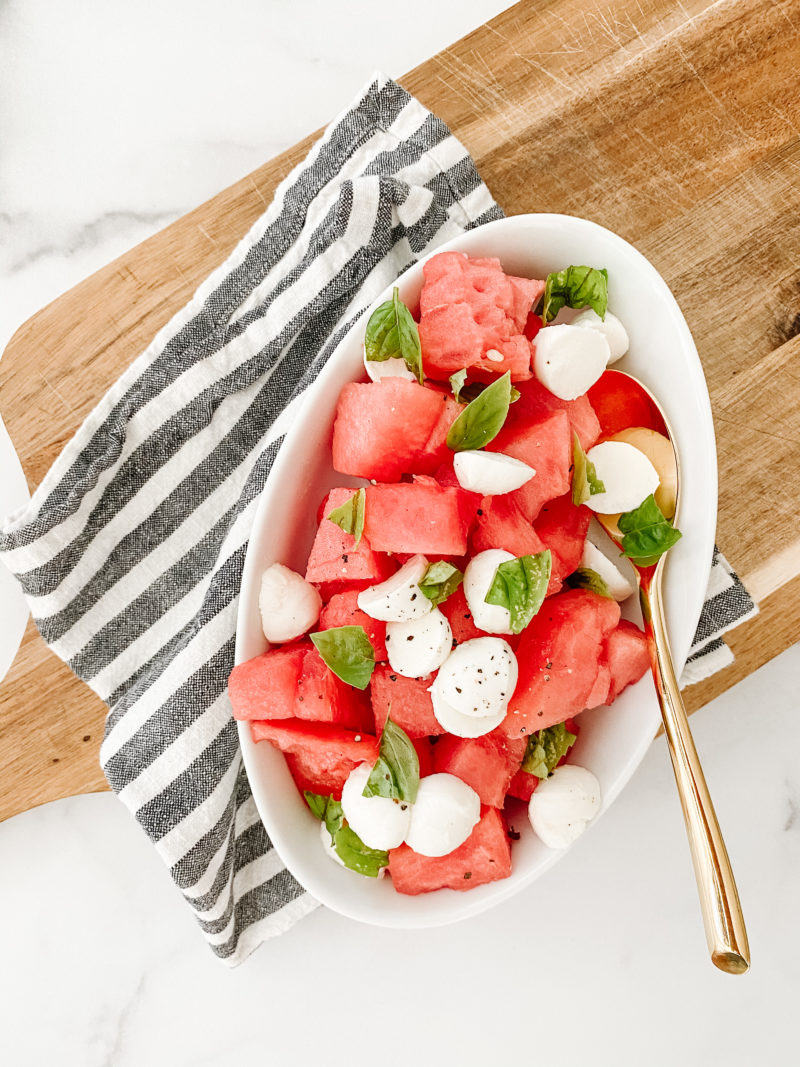 I half the mozzarella balls. That makes them go further and I think they are easier to eat like that. When preparing this for my family, I wait until dinner is ready and just quickly cut up the cheese and toss everything together. A drizzle of olive oil is optional. While it's great with EVOO, we actually enjoy the salad with just salt and pepper. The watermelon is so juicy and the basil gives it that punch.
ADD ARUGULA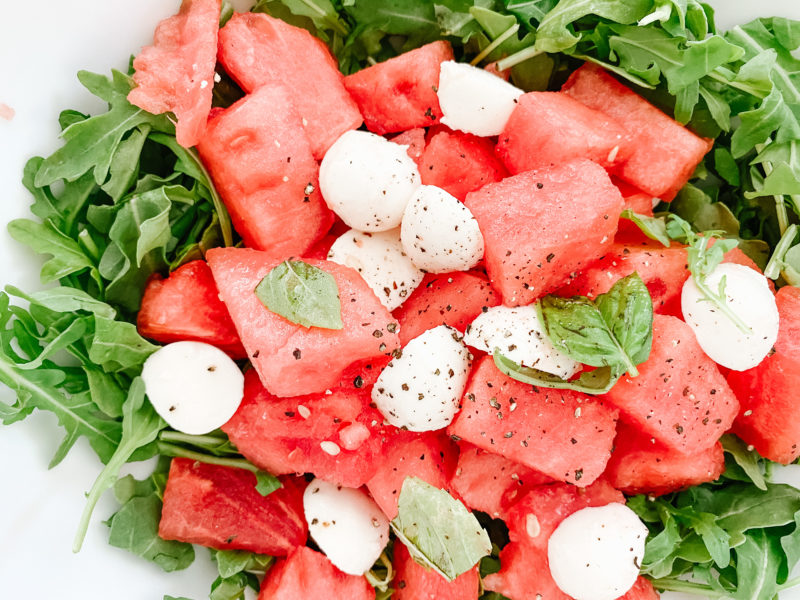 This can also be thrown on top of a bed of arugula salad. This is fantastic when grilling chicken. So good together. When we add the arugula, I do drizzle the salad with olive oil and a squeeze of lime juice.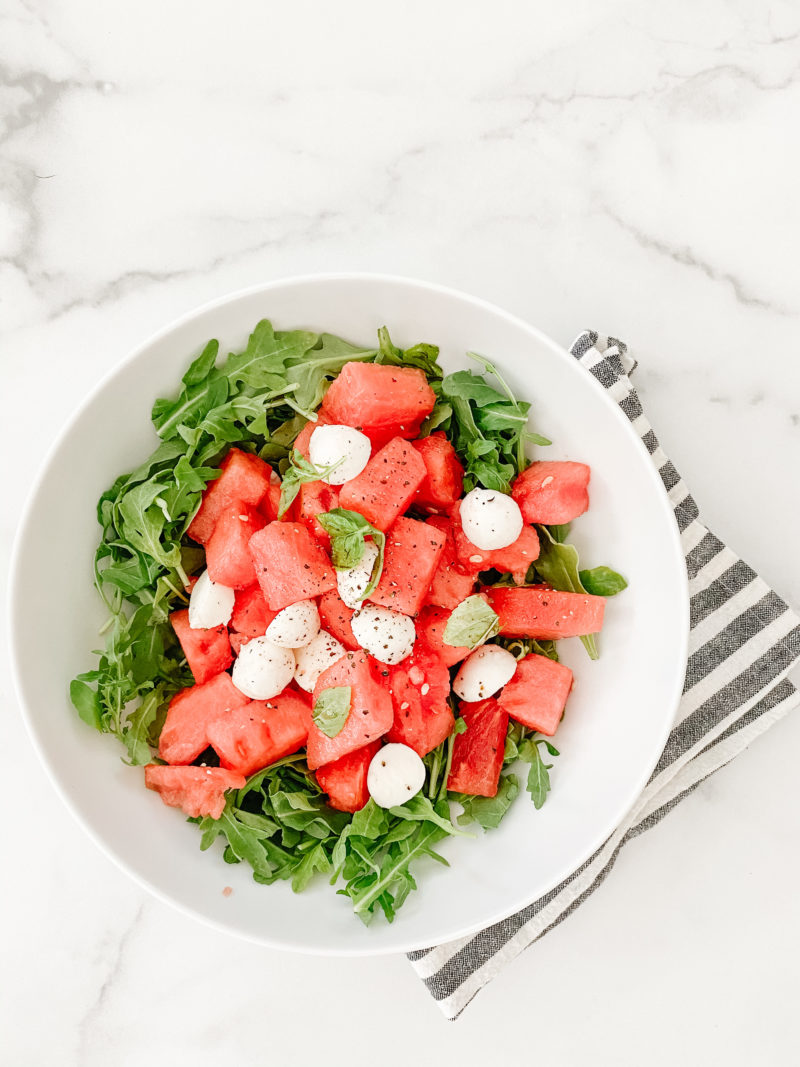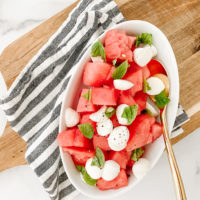 Watermelon & Basil Salad
Ingredients
1

package

cubed watermelon (or cube your own)

8

oz

mozzarella ( container of mozzarella balls)

1

handful

fresh basil leaves

1/2

tsp

seasalt

1/2

tsp

cracked pepper

1

tbsp

olive oil

optional
Instructions
Cut the watermelon into small pieces. I buy the package already cut and usually cut those down a bit.

Drain mozzarella and cut each piece in half.

Set aside all ingredients until ready to serve.

Combine and add salt and pepper. Olive oil is optional.
The Inspiration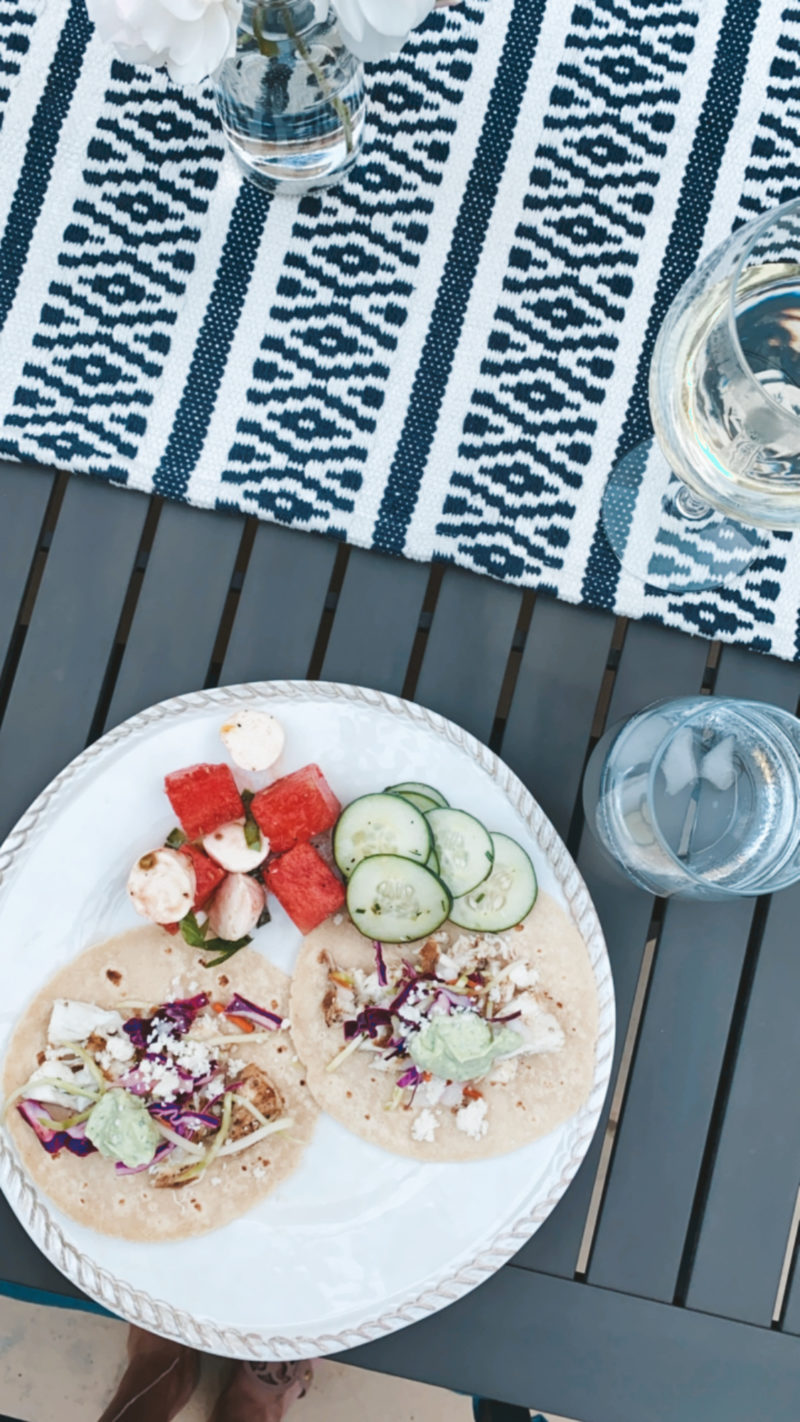 Thank you to my sister for introducing us to this yummy side dish. She served it with her fish tacos and it was so refreshing and good. We had it alongside this easy soup the other night and the family ate every bite. Trying to keep things as simple and easy as we can during these last couple of weeks of summer. More time outside and less time in the kitchen.
Let me know if you give it a try.
If you missed my Nordstrom Anniversary Sale Top Picks, you can take a look here. You can easily add things to your wish list and save them for your shopping day.