Sharing a relatively small home improvement that packed a big punch around here. I was smitten with the light switches and technology I saw when I toured the HGTV Smart Home a few months ago. We recently swapped out a few of our switches and outlets courtesy of Legrand and we are loving the impact it has made. Throw in some Wi-Fi capability and suddenly my husband is on board, too!
The adorne collection is super sleek and is such an easy way to update the home. The light plate to the right of the door is low profile and no screws show at all.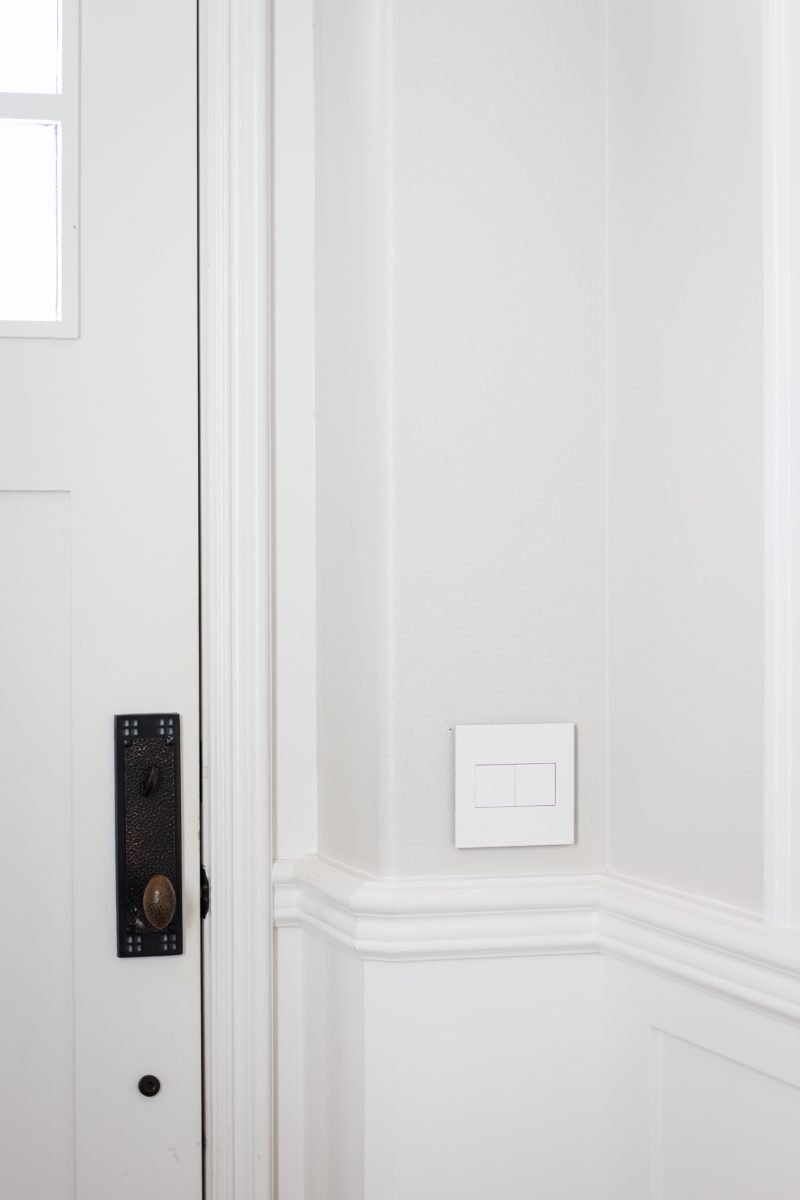 CLEAN LOOK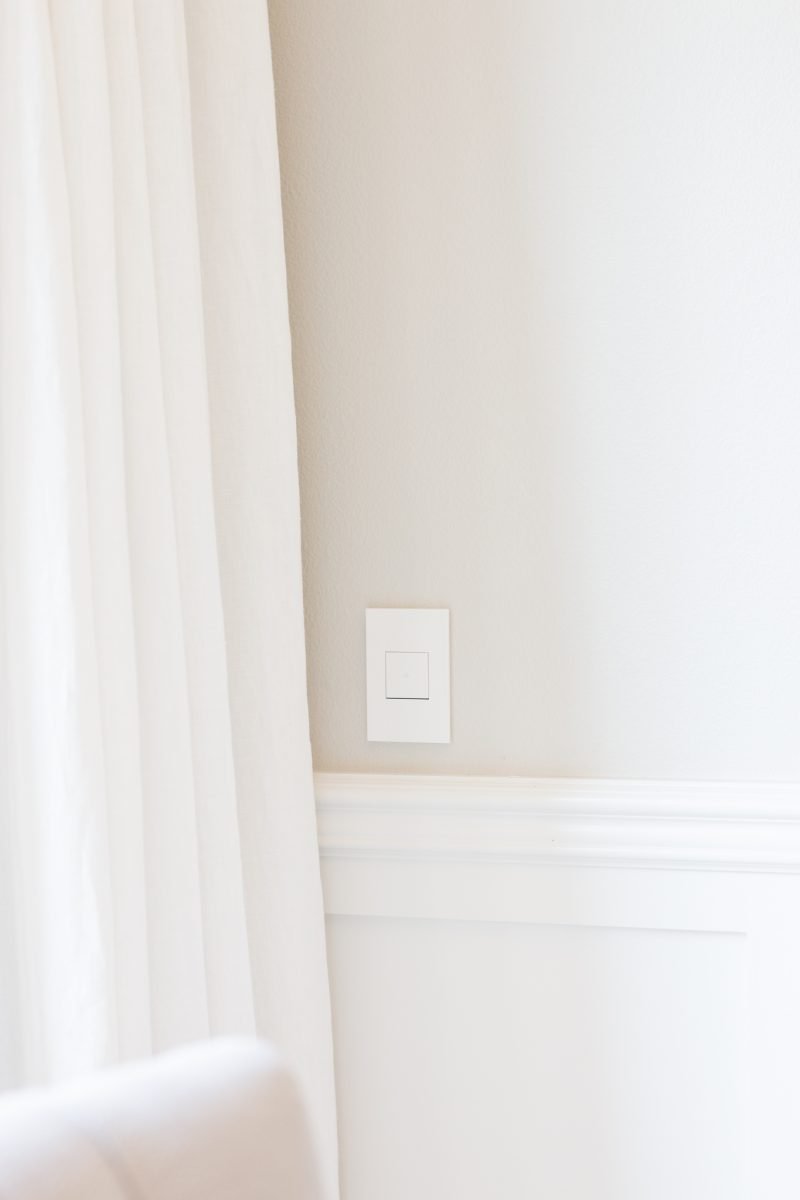 Here is a peek of a light switch in our dining room. So clean and fresh looking. I love the style and thankful to my husband for swapping them out. But let's get real. It was the draw of the tech capability that really drew him in. More on that below!
SECRET POWER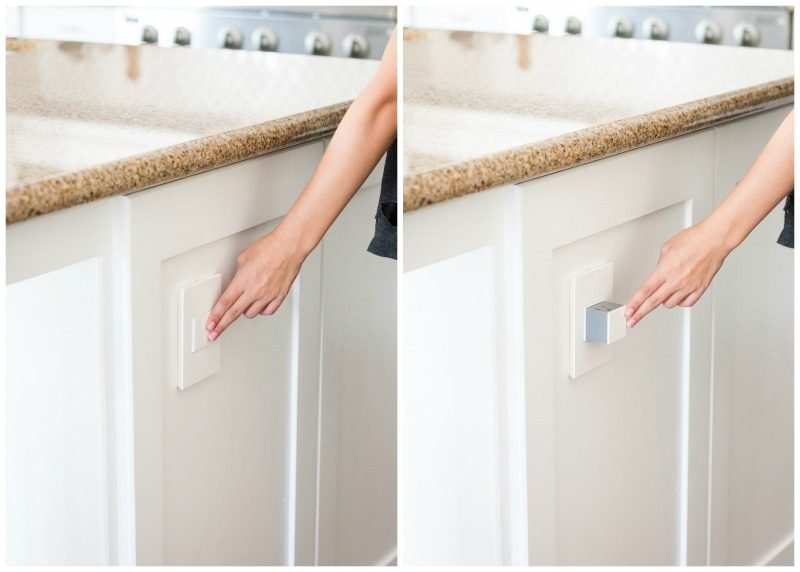 These are so fun! We installed just two in the house. Both are on the island. They are Pop-Out Outlets that offer two places to plug things in (one on the top and one underneath). I love that they virtually disappear when pushed in.
Wi-Fi Lighting System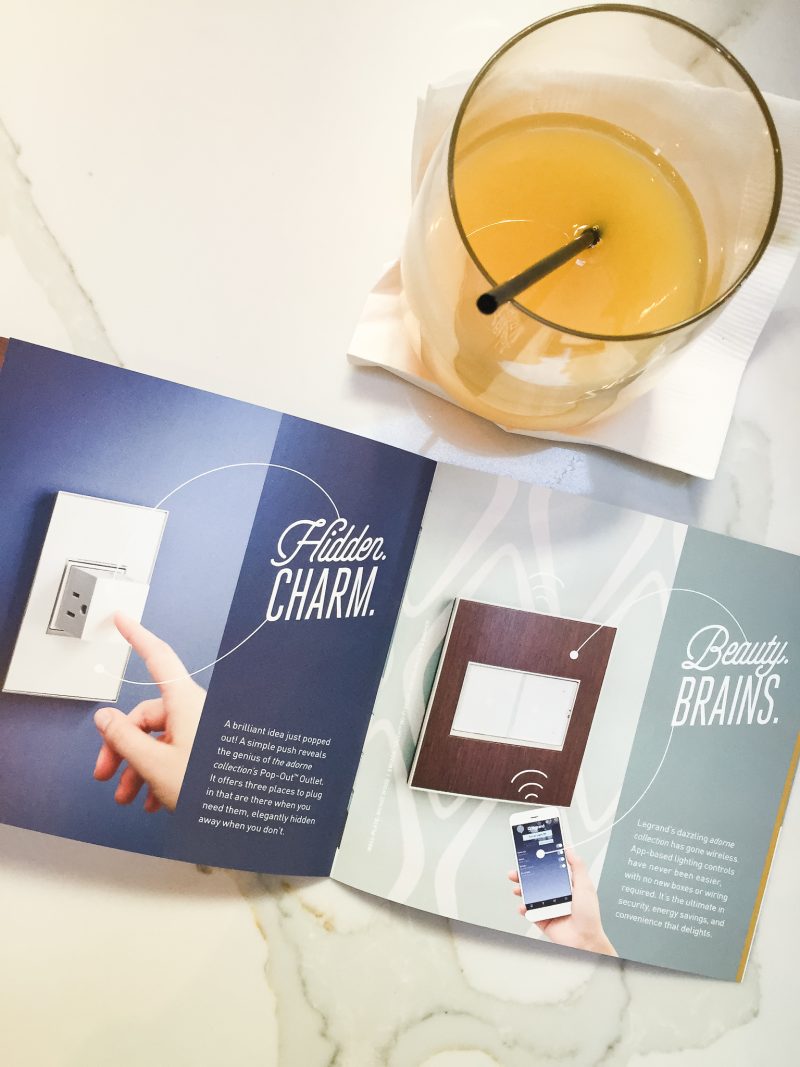 So here is what won my husband over. While I was all about the sleek and updated design look, he couldn't wait to control our lights from his phone. Yep. There is now an app for that thanks to this Wi-Fi Lighting System.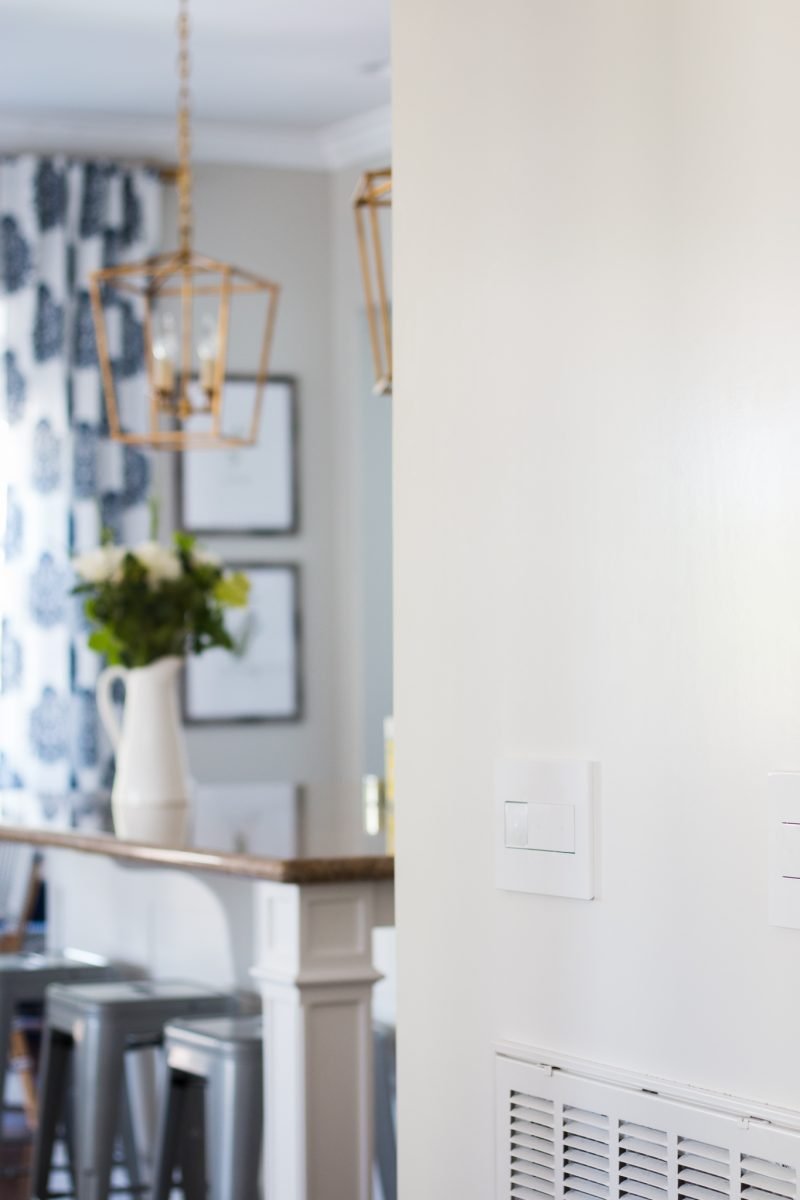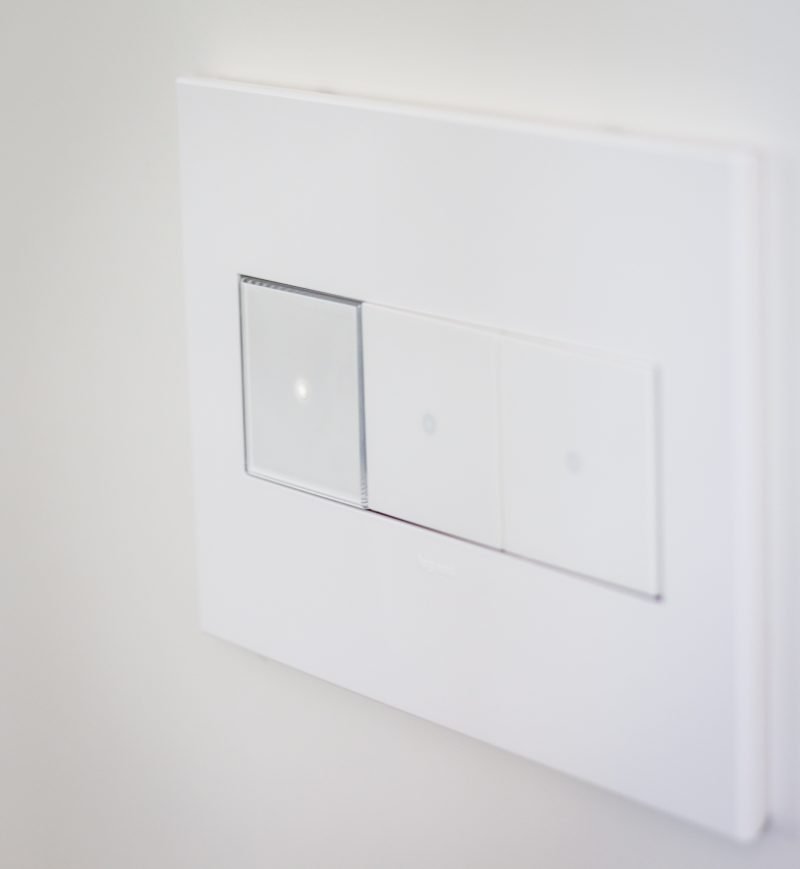 So this wall plate contains a master Wi-Fi- switch that is connected to a main hub. Coupled with the app on our phone and we can turn lights on and off with the swipe of a finger. It's pretty amazing from a safety standpoint. I also love that I can turn lights on before entering our home. You better believe he has turned the lights on and off just to freak us out a couple of times. I think that is out of his system and now we just truly appreciate the convenience, safety and energy efficiency.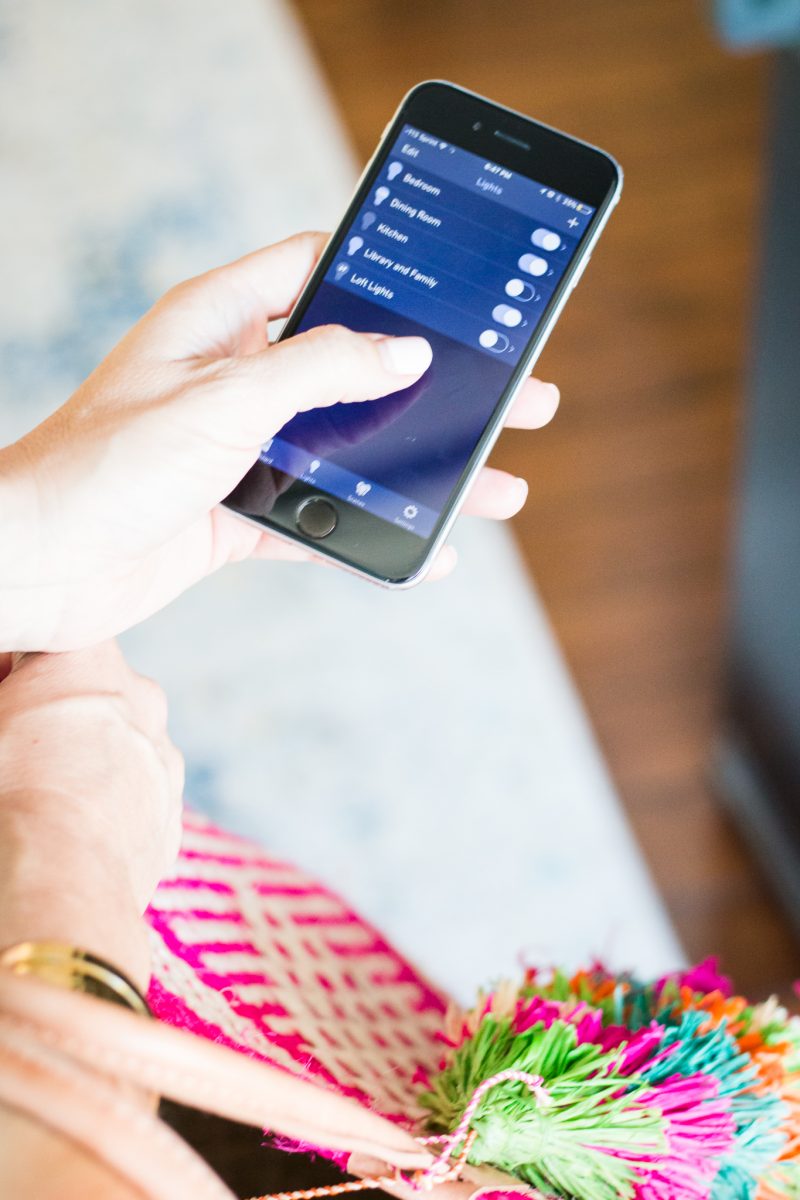 Using this app, we have full control of any of the lights hooked up to our Wi-Fi System.
MOOD LIGHTING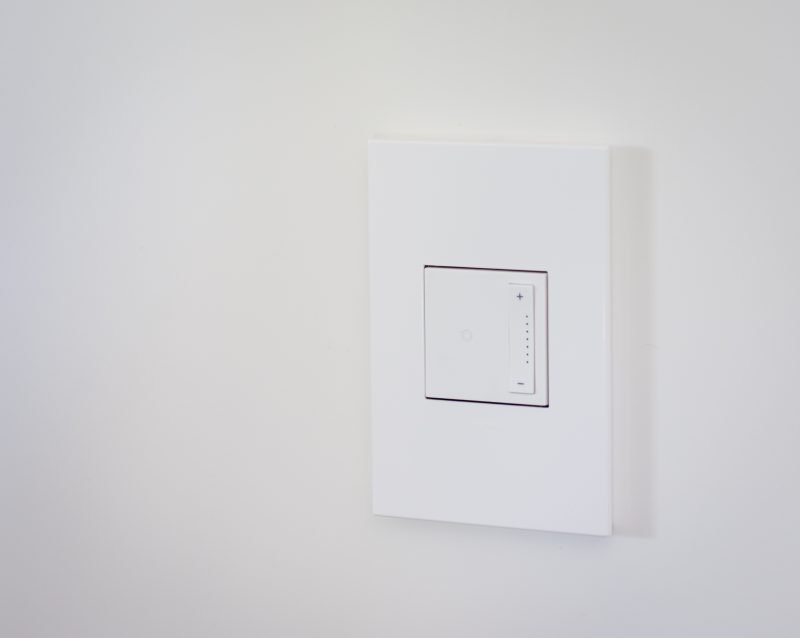 It's also fantastic to have many of our lights on dimmers. They are not only energy-efficient but the ambiance can't be beat when you can control the light in a room. And if a dimmer can be sexy, this one is!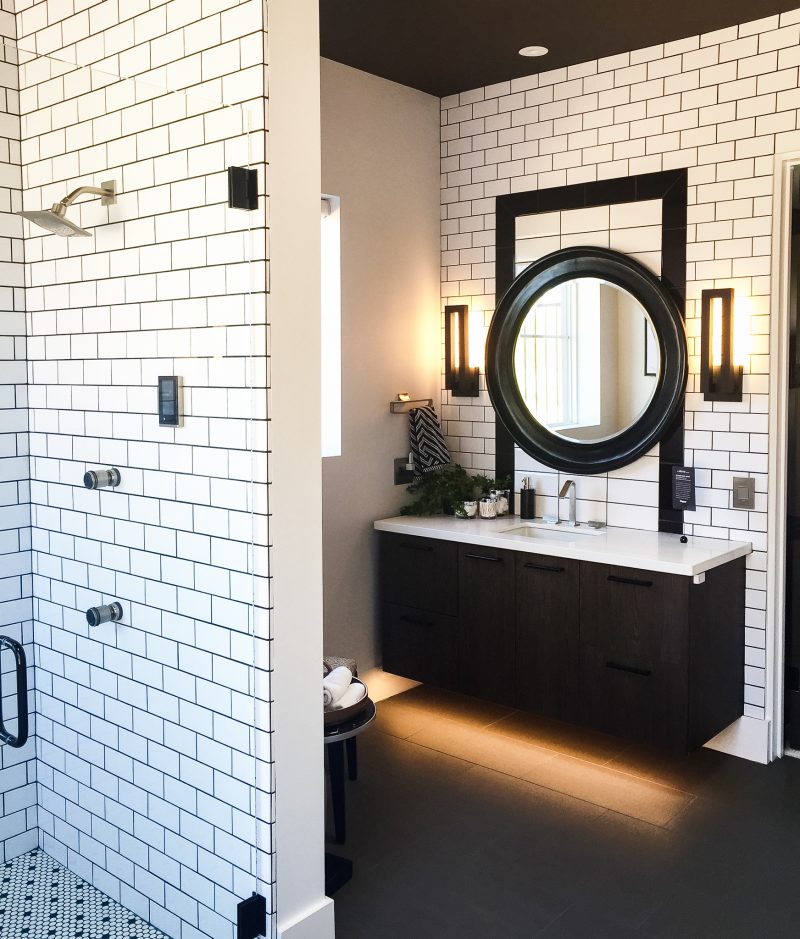 If you didn't catch the tour of the HGTV Smart Home you can see that here.  The entire home was amazing, but I was smitten with this bathroom and and how they used the adorne Collection. There was even tech in the shower! And that tile! So good.
Thank you to Legrand for partnering with my on this post. All opinions and ideas are my own.