Home improvements can be overwhelming but so many of them have the power to transform a space with very little effort. With so much more time at home, I know we are all looking around the house thinking of ways that we can make simple changes. I love weekend warrior projects or simple upgrades that give you a fresh look and feel. Today I am sharing 10 easy home improvements that are often overlooked.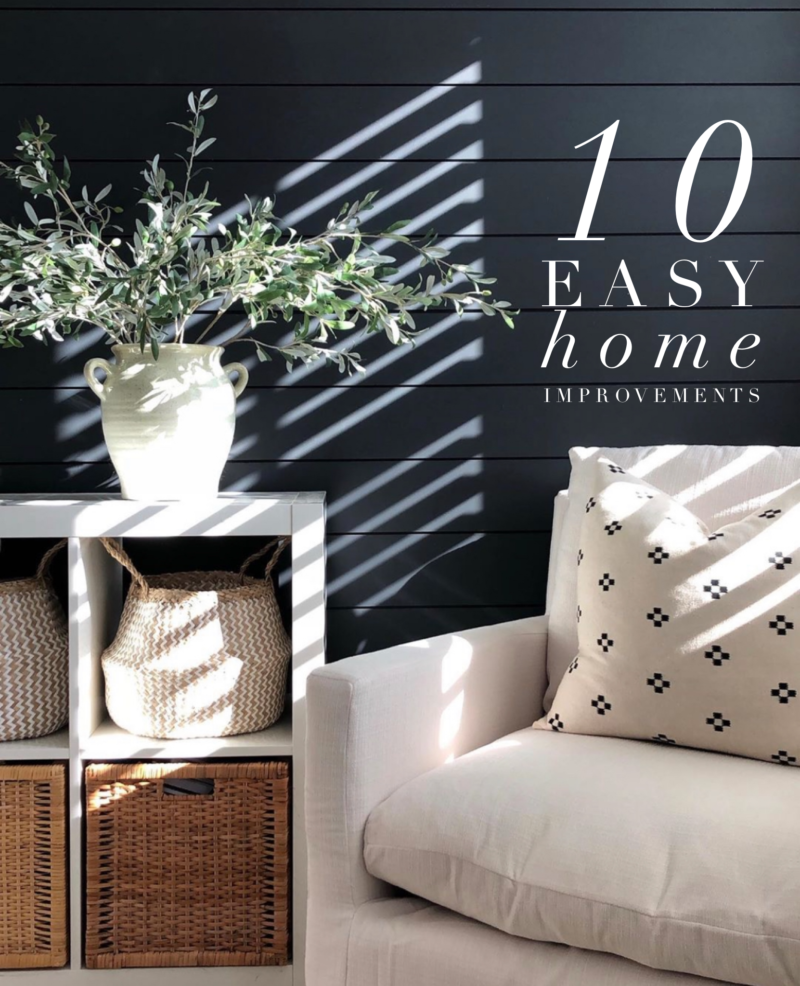 1 | Hang a Fresh Shower Curtain
Bathrooms are often overlooked as easy places to make simple changes. It can be really overwhelming if a bathroom is outdated. But take a moment to look around at the simple swaps. Let's face it, shower curtains only hold up for so long and a fresh one can do wonders for a space. This darling shower curtain is currently on sale for $20. This one is under $15 and receives close to 3,000 positive reviews. It comes in so many patterns and colors.
2 | Swap Faucets & Mirrors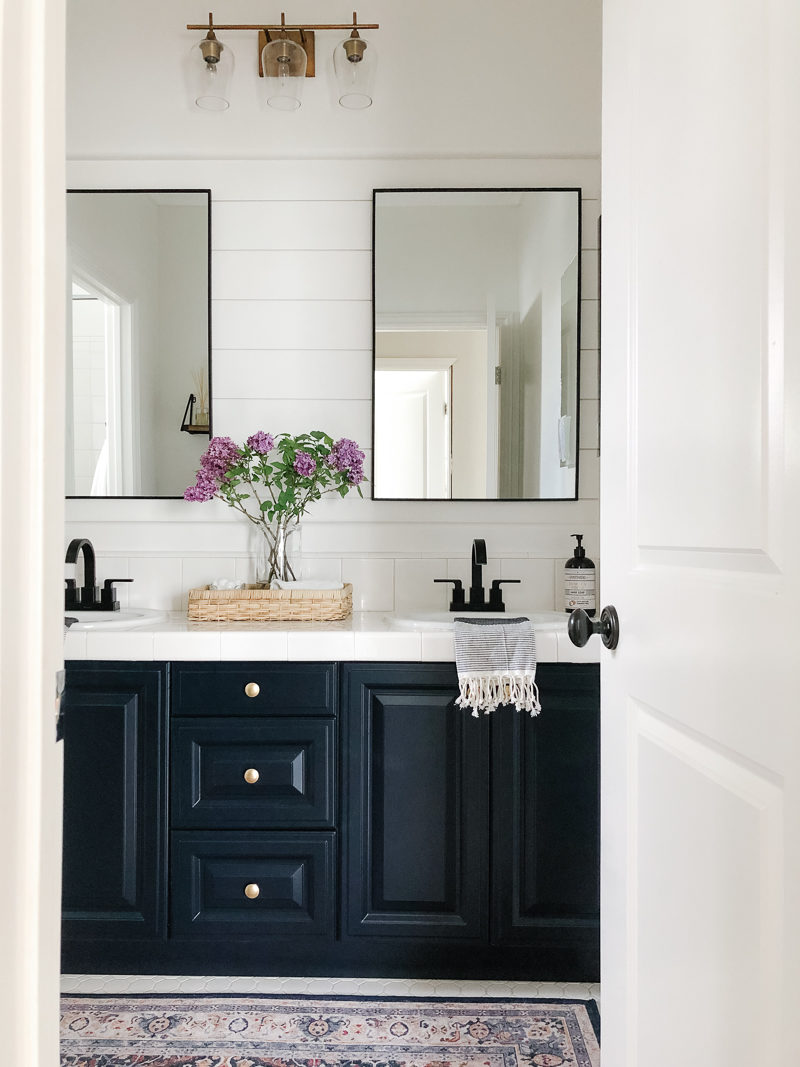 Another place where you can really get a lot of bang for your buck is in swapping out faucets and mirrors. This is something you and knock out in a weekend and bring an updated look to your space. We transformed this bathroom on a strict budget and the faucets really helped us do that. Ours have chipped a little so I would take a look at these instead. Great reviews.
3 | ADD BASKETS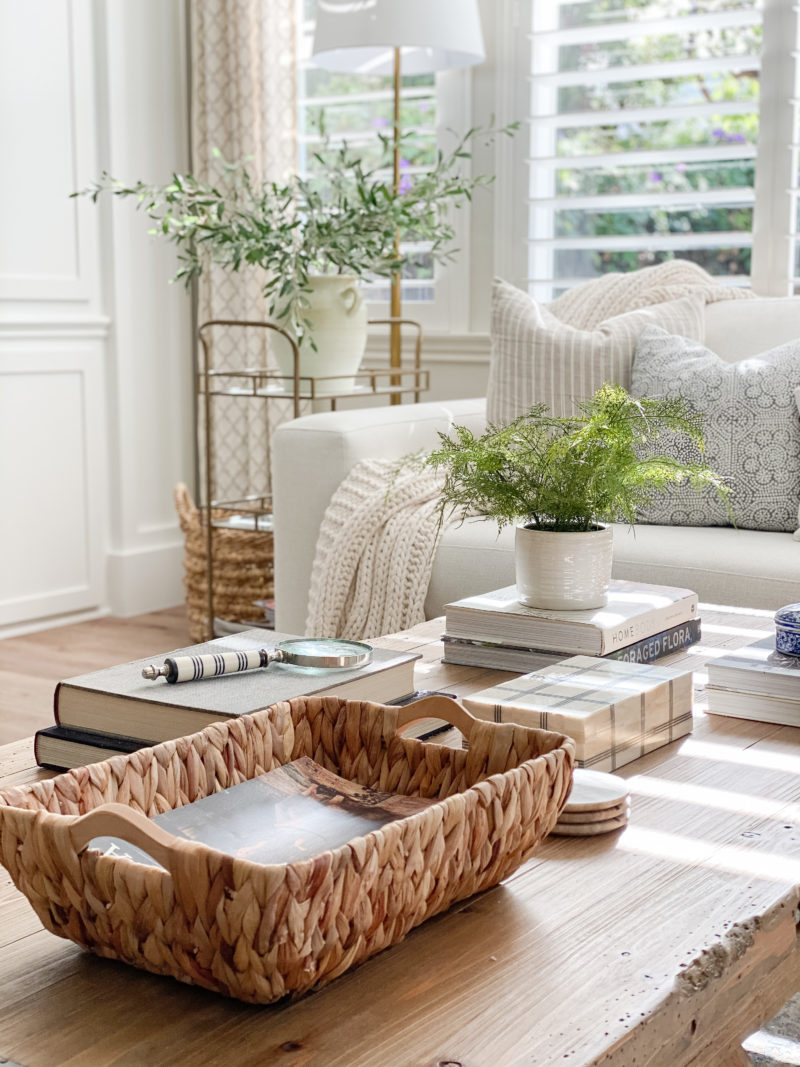 Don't under estimate the power of baskets. They add so much texture to a room and keep you organized. This set of two (size large) has quickly become a huge favorite in our home. I have two of them in my laundry room and one in the family room. LOVE these. They are especially great for kids spaces because they can keep all of the inevitable clutter under control. These would work well for keeping notebooks and workbooks handy for the children while working from home.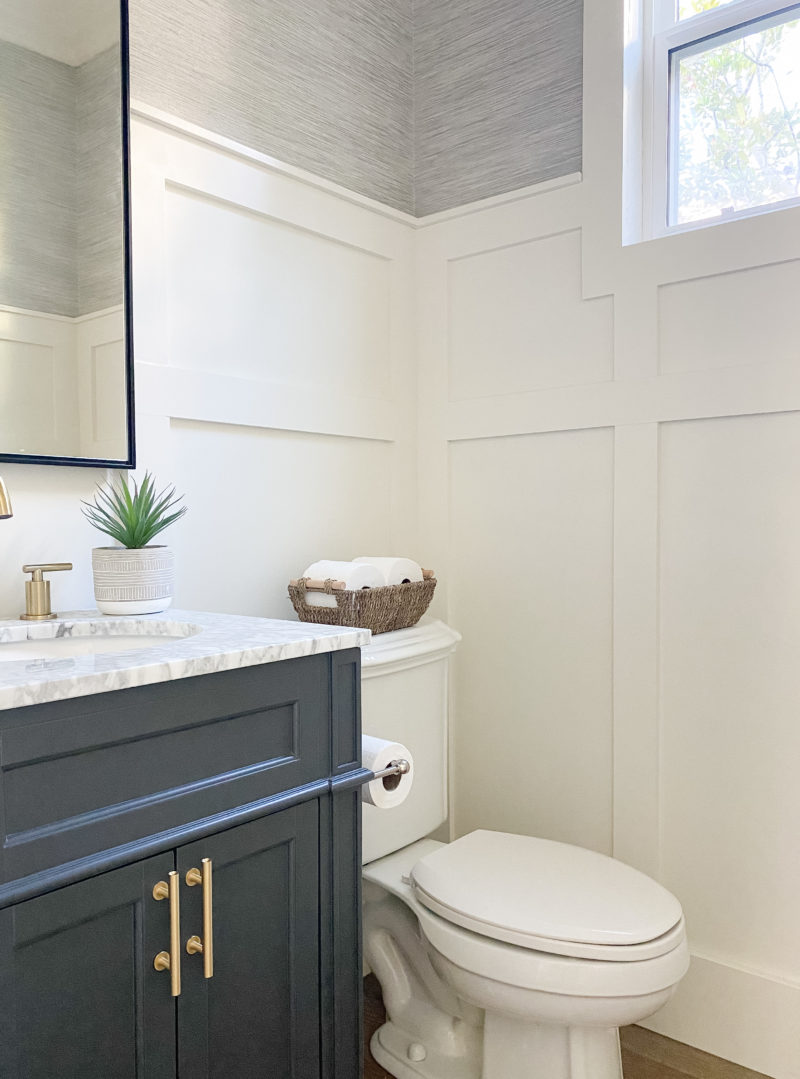 This is another set of baskets I have fallen for. I have one in every bathroom now. They are the perfect size. There is also one on our laundry room shelves with hand towels for guests. Really like the texture and wooden handles on these.
4 | HANG WINDOW TREATMENTS
Drapery panels can add so much warmth and drama to a room. We went the custom route with these but you can get the same look for far less. In fact, if you really want to add the fullness, you can always double up on panels.
These are a French linen and so pretty. This set is velvet and lined with blackout lining. They remind me so much of the ones from Restoration Hardware but at a fraction of the cost.
5 | ADD A BRICK WALL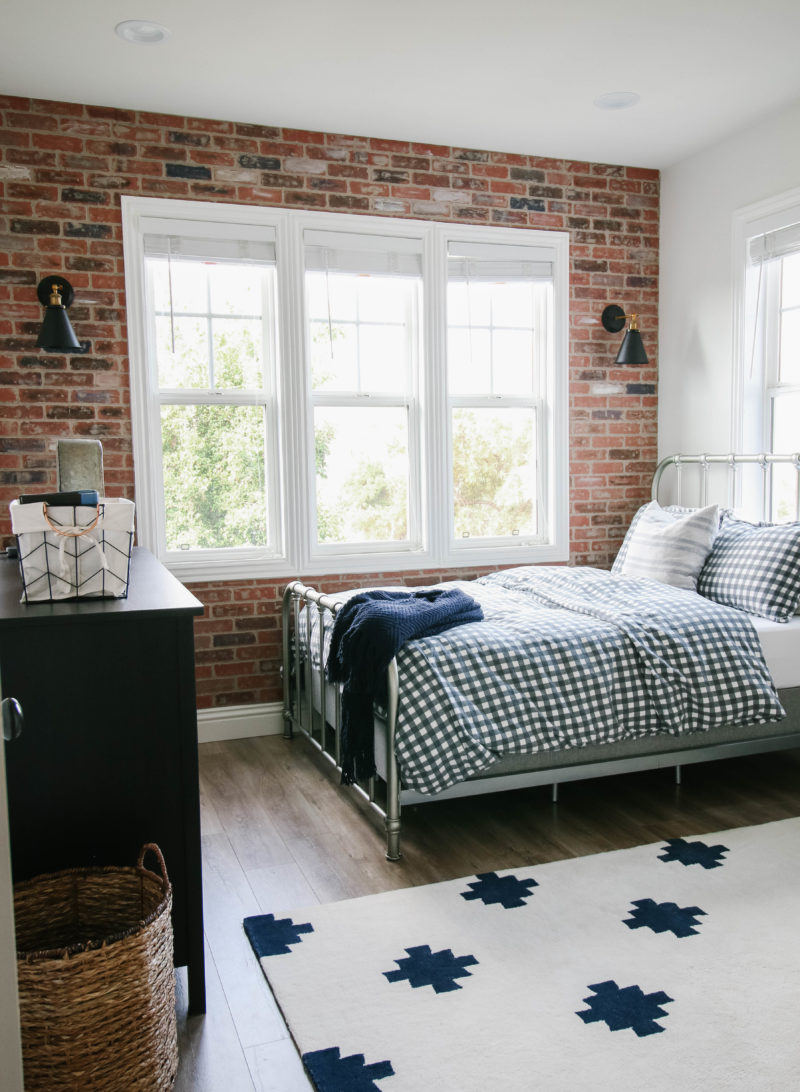 bed | sconces | similar rug | duvet cover (so soft)
Installing an aged brick wall is actually a DIY you can knock out in a weekend. While this isn't as simple as a fresh coat of paint, it has a huge impact and won't break the bank.
6 | Update Your Hardware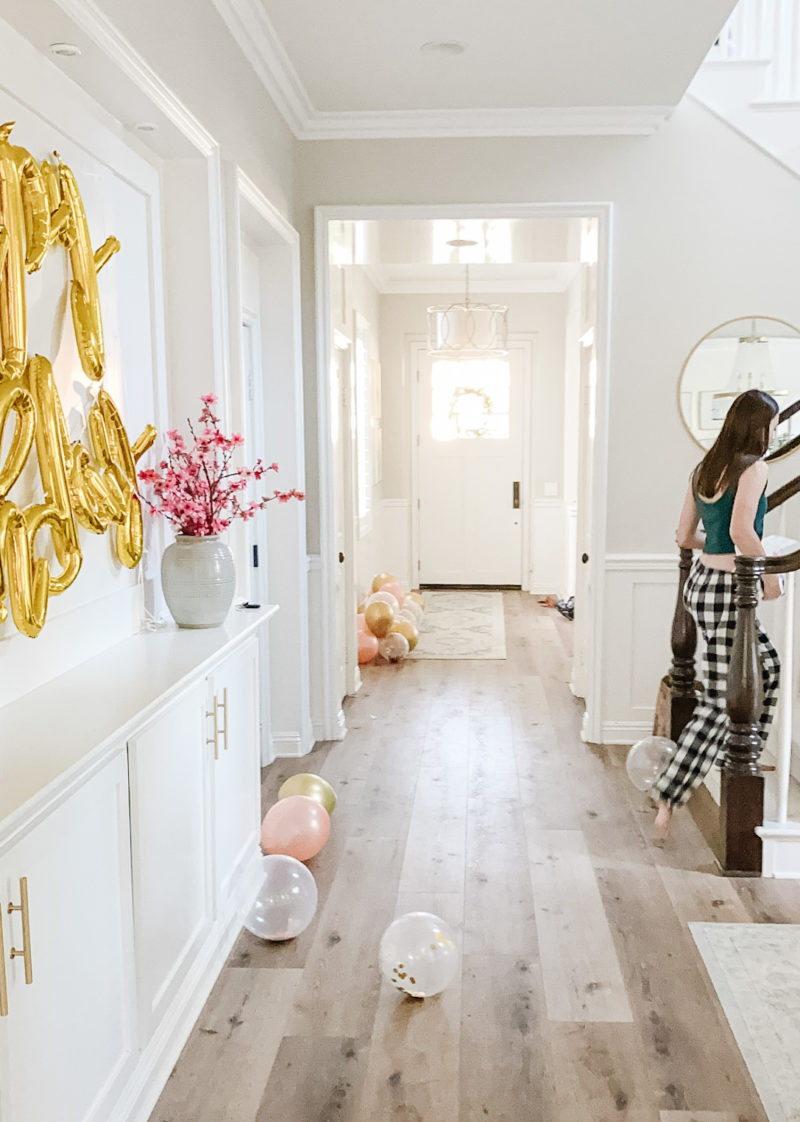 Could your kitchen use new hardware? Or maybe cabinets elsewhere in the house. Even hutches and dressers are a great place to add an updated look. We are asked about our gold hardware all the time. It's by Lew's and you can find it here.
7 | Create a Moody Space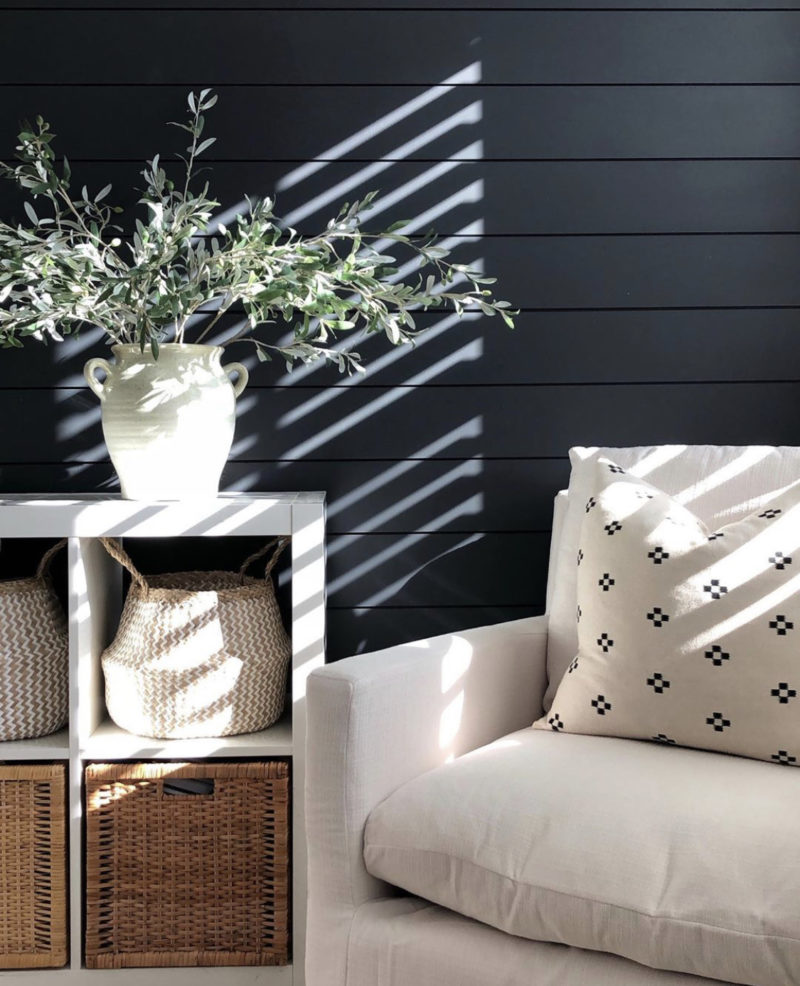 Paint, paint and more paint. By far the easiest way to transform any space is to beak out the paint brush. And adding a moody, dark color can really transform an entire room. In our new teen room, we painted one wall this moody color by Benjamin Moore (French Beret). You can find all of our interior paint colors here.
8 | Bring on the Greenery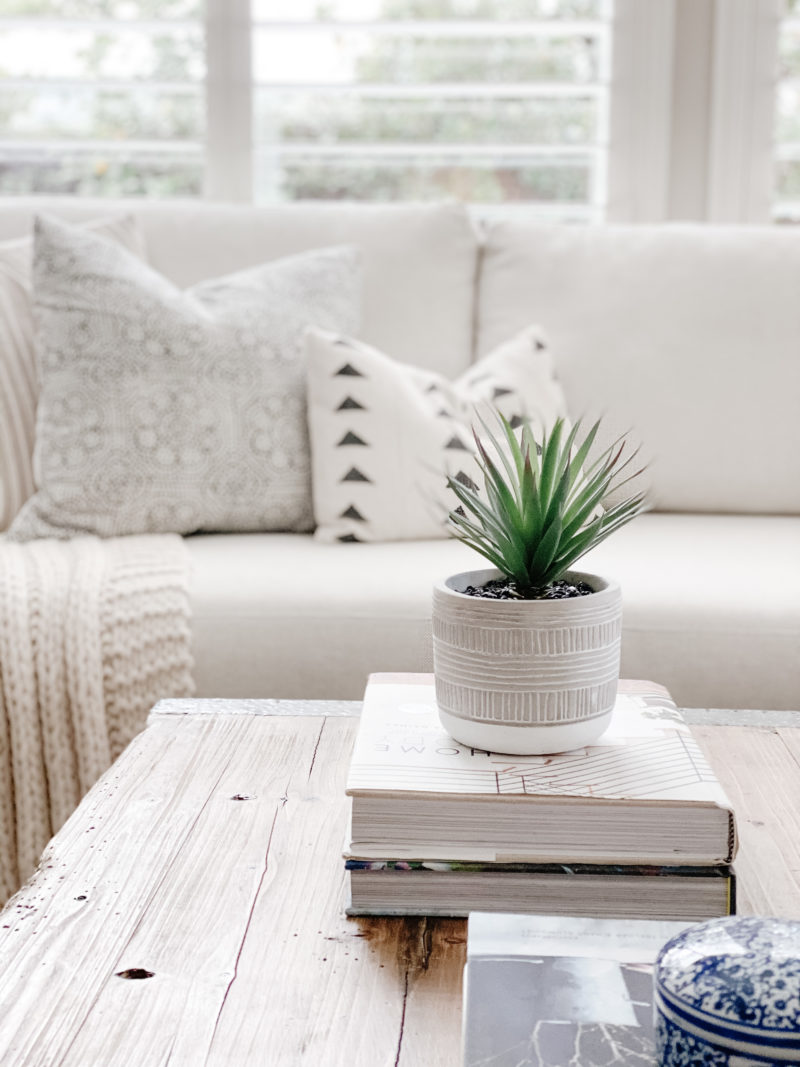 Whether you go faux or forage from your backyard, every house needs greenery. I tend to do a mix of both. I love this faux succulent but it sells out quickly. This one is almost identical, but with a different pot. This set of three is made my the same brand and comes in marble pots.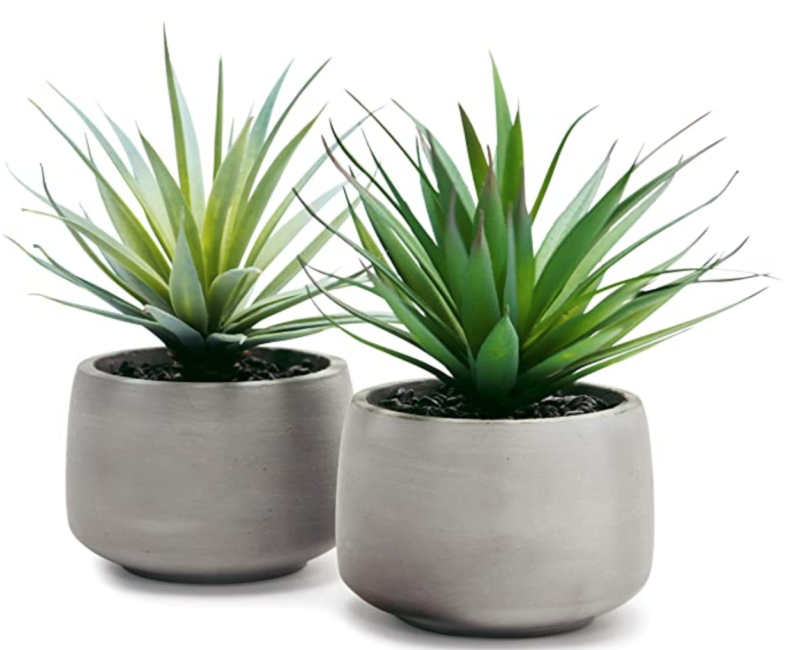 9 | Swap Out Lighting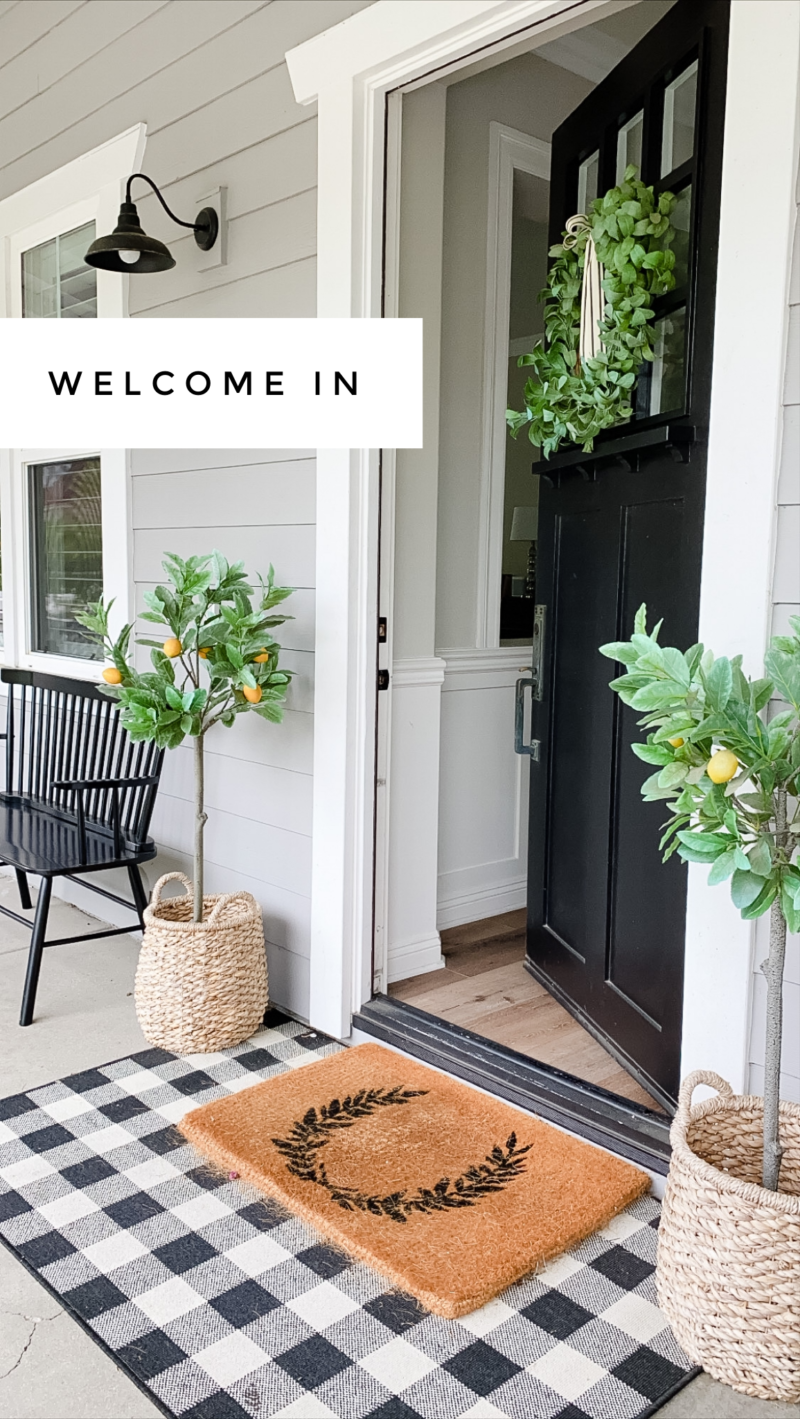 Another way to quickly improve your home is to swap out lighting fixtures for new ones. You don't need to spend a fortune to do so. We snagged this farmhouse light off of Amazon and it changed the whole look. The bench is another fun way to update the look and feel of a porch or entryway. You can see more of our front door area here.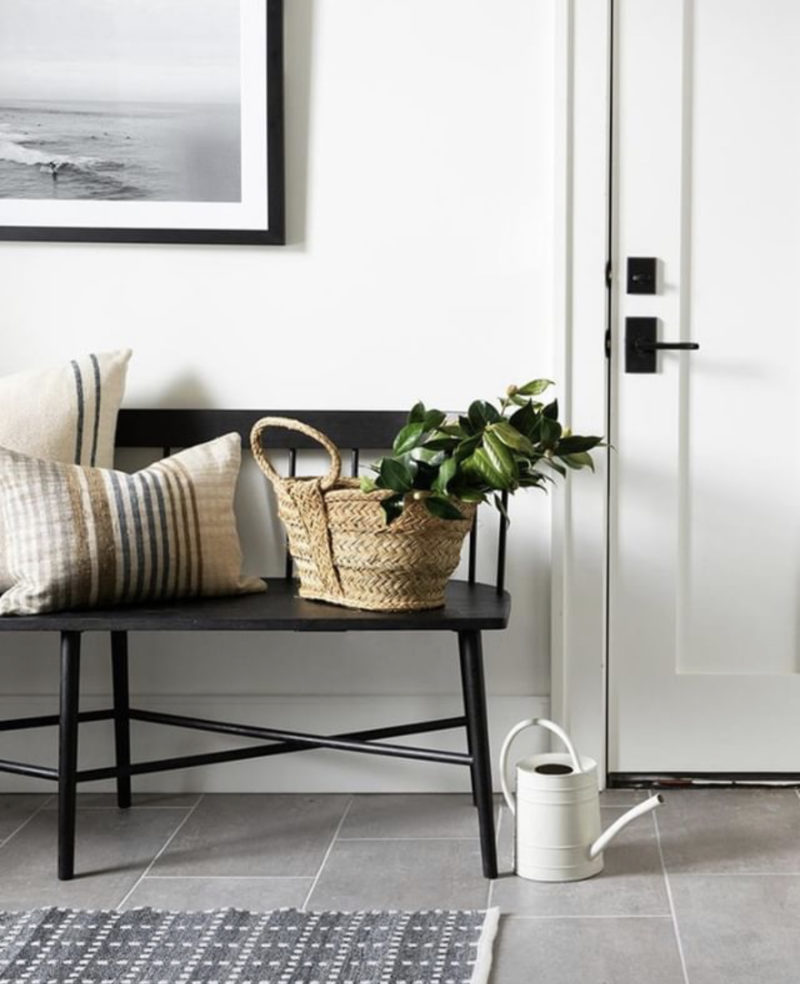 This is a great example of how great a bench looks in an entry. You can get a less expensive version here.
10 | NEW THROW PILLOWS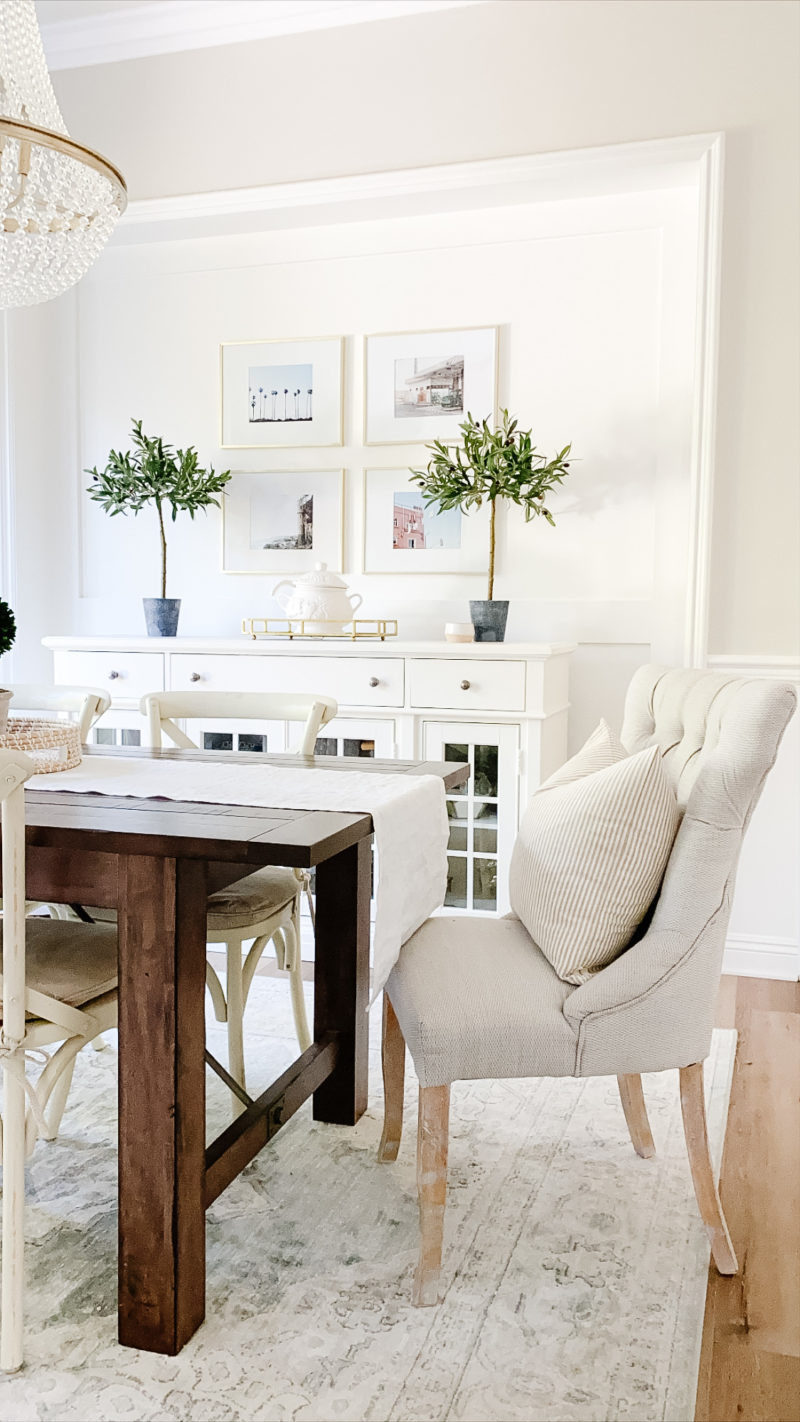 I honestly think these pillow covers are the deal of the century. Two striped covers for $13. What?! Look and see if any of your outdated pillows have zippered covers. If so you can reuse those. If not, these are the pillow inserts we use. Of course you can also splurge on pillows. McGee & Co. has a gorgeous collection of pillows.
This is another great set of pillow covers. Two for only $18. Be sure to use inserts that are two inches larger than the pillow covers to give them that full, designer look.
I hope this inspires you to just start small. With a few updates and simple changes, you can really bring a new feeling to your space. Do you have any projects on the horizon?
Off to make sure my kiddos are smooth sailing with online learning. Wishing you a smooth week, too.