January is often a time when people nest a little bit more and get things squared away around the house. It always seems to be a mix of purging and freshening up. Whether you just moved in to a home and are staring at bare walls or desperately wanting a change, filling your walls can really make a huge difference in any home. We have lived in this house for 6 months now and I am just beginning to hang things.  Here are my top 5 ways to fill walls in any home.
ONE: PURCHASE & DOWNLOAD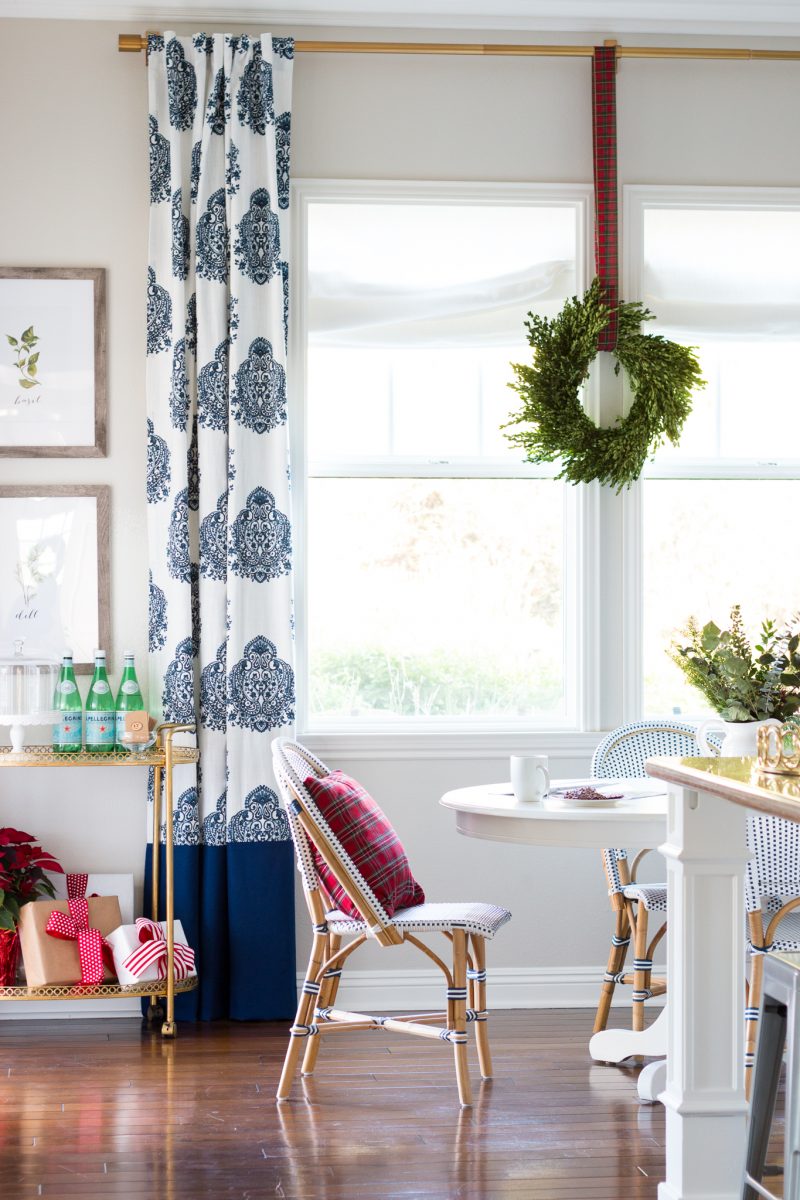 Of course in a perfect world, I would hang gallery art everywhere. While that may be lovely, it's not realistic for my budget and there are so many awesome options out there. Etsy is a great option if you are needing to fill your walls. I recently hung two prints on either side of these windows. I downloaded these prints from Etsy and popped them in pretty frames from Michaels. The herbs are a fun idea for any area near the kitchen and fill the wall nicely. I will snap more photos without the glare soon!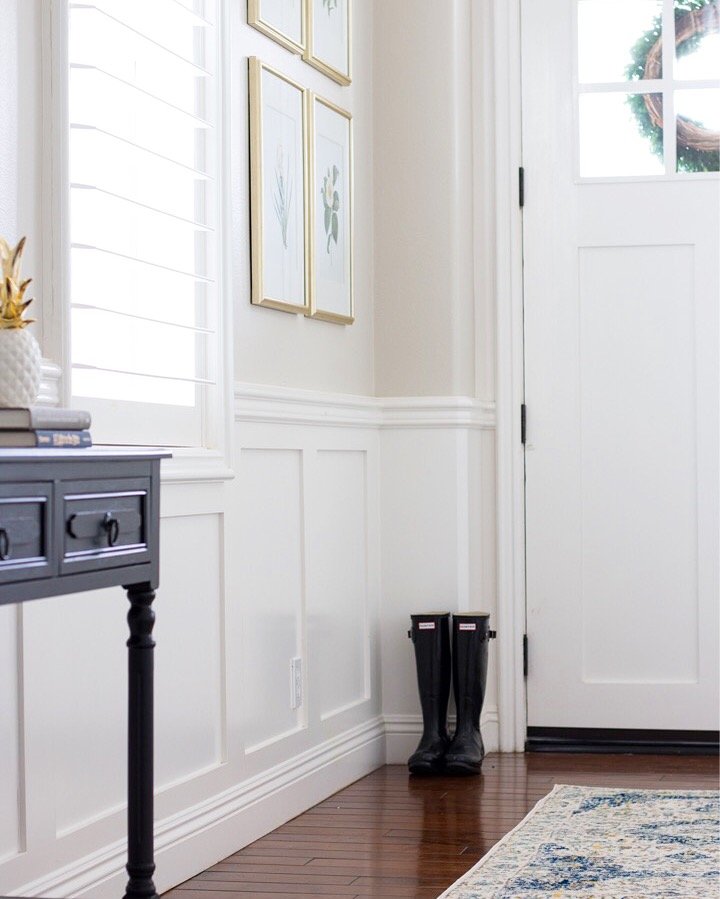 These were mentioned in my Monday Morning Wrap-Up post. I love what these added to our entryway. The prints can be downloaded from Etsy and and printed at Staples or from home. Just be sure you get out your level and measure, measure, measure to be sure your gallery wall is precise. That is the key to it looking professional and clean. I used command strips for these. At first I used picture wire, but they were hanging away from the wall too much which really bugged me. So I spent another hour taking off all of the picture wire and applying Command strips but it turned out exactly how I hoped it would. Learn from my mistakes and ditch the picture wire!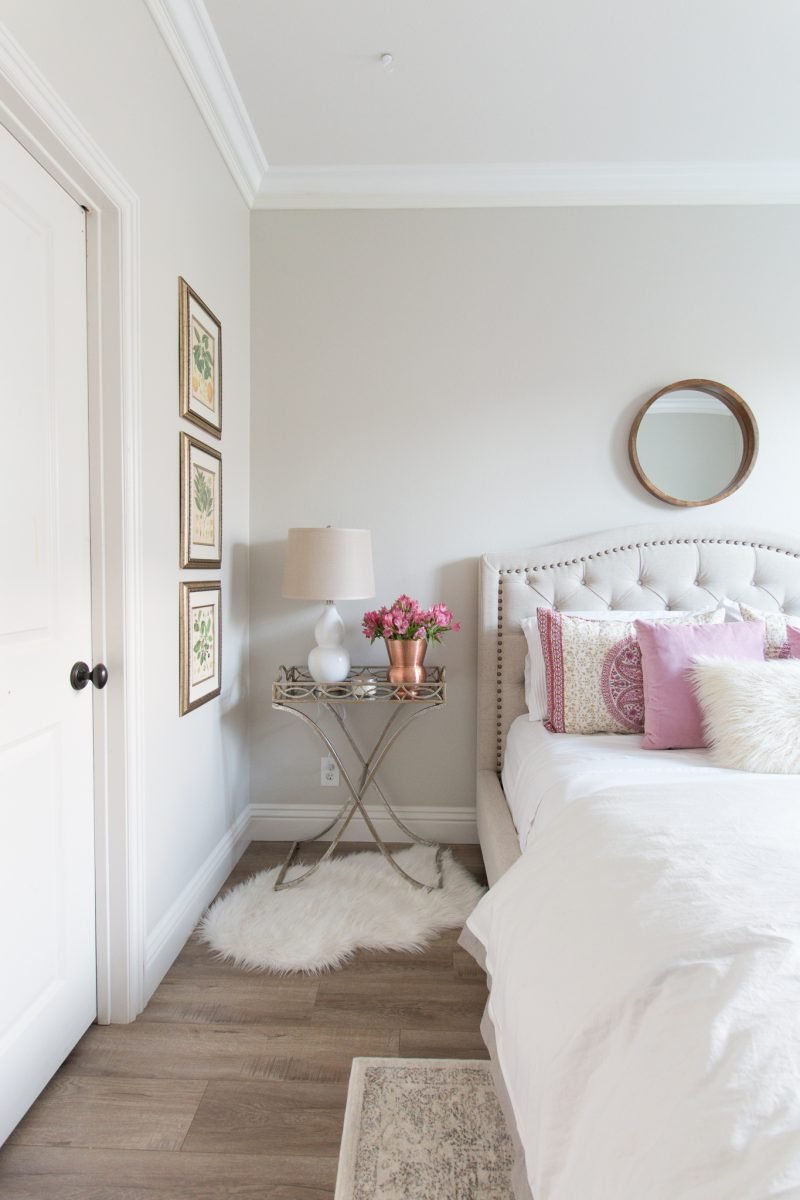 In our guest room, I reused prints I created from our last home. These were printed for free from the Internet. I used my own printer at the time and placed them in frames from Walmart. Could not have been cheaper and I get asked about these all the time. I do think botanicals work in almost any space and look so fresh.
TWO: MAKE A STATEMENT
One of my very favorite shops on Etsy is Between You and Me Signs. I actually have a new one in the house I can't wait to show you. We had this hanging in our front room during the Christmas season and it made me so happy. The store offers bible verses, song lyrics, inspiring quotes and even family rules. All so well done.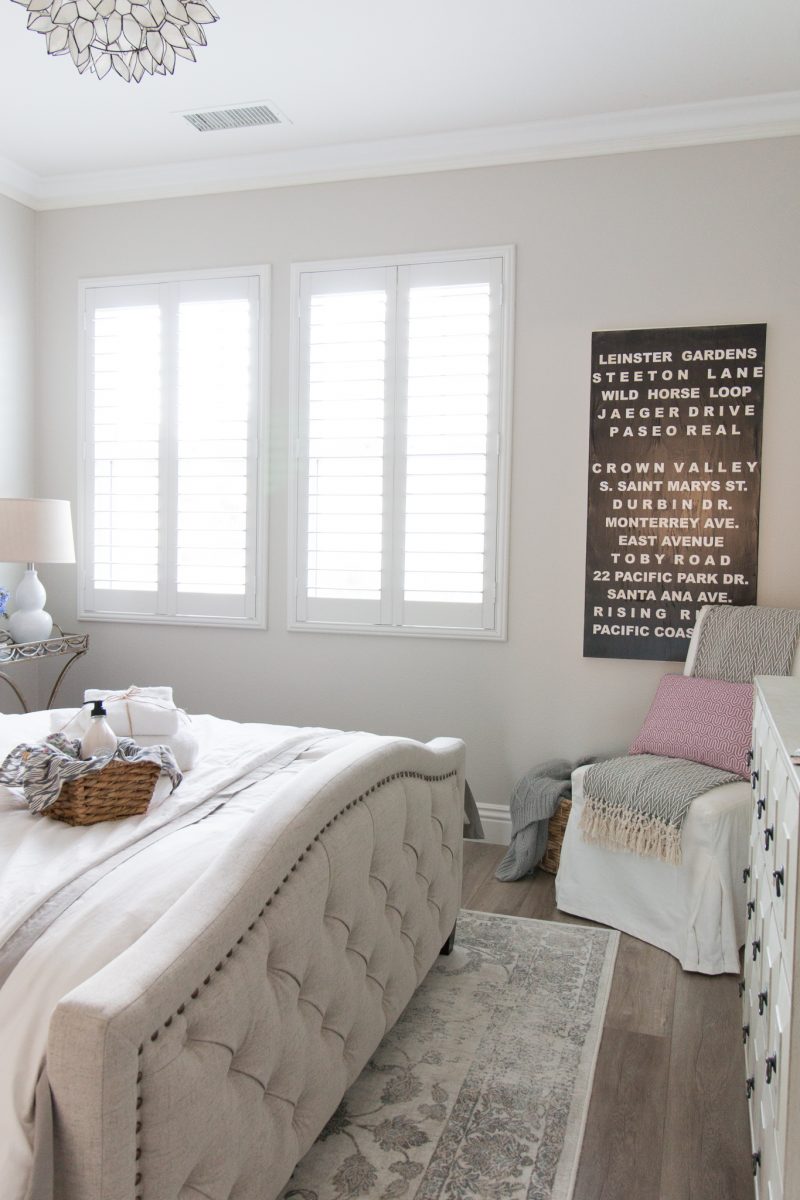 You can also consider making your own statement signs. This was one of my very first DIY projects from our last house. I included streets that my husband and I have lived on throughout our lives. It was inexpensive and still brings us so much joy when we see it. It now hangs in our guest room which you can see more of here.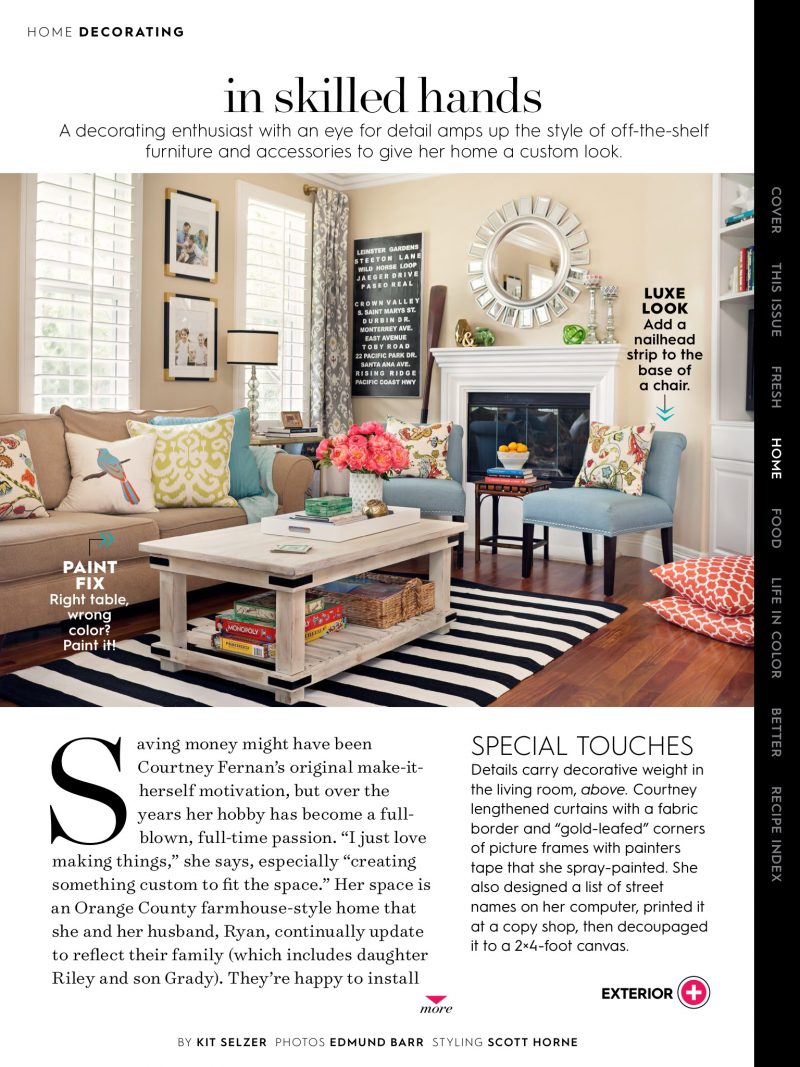 You can also see it here hanging in our former living room. Get to know the people who work at your local Staples or Office Depot. They can be so helpful in bringing your ideas to life. They have always been so awesome about helping me format items and printing them to perfection.
THREE: THINK FUNCTION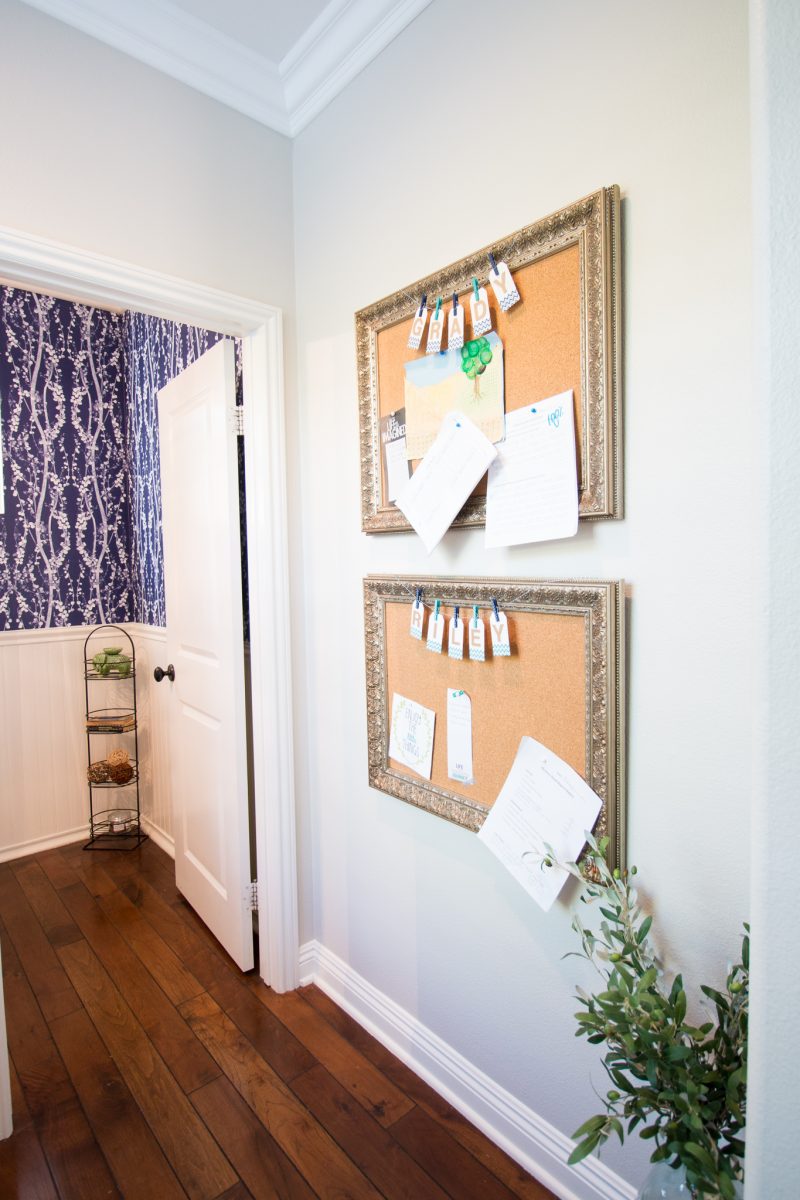 If you have blank space, consider what would help you function better. Recently we added bulletin boards for each child in a little hallway we have. This space is ideal for keeping the children more organized. Also a huge believer in using children's artwork to decorate. It instantly brings a smile to your face and your children will beam with pride.
FOUR: MINTED FOR THE WIN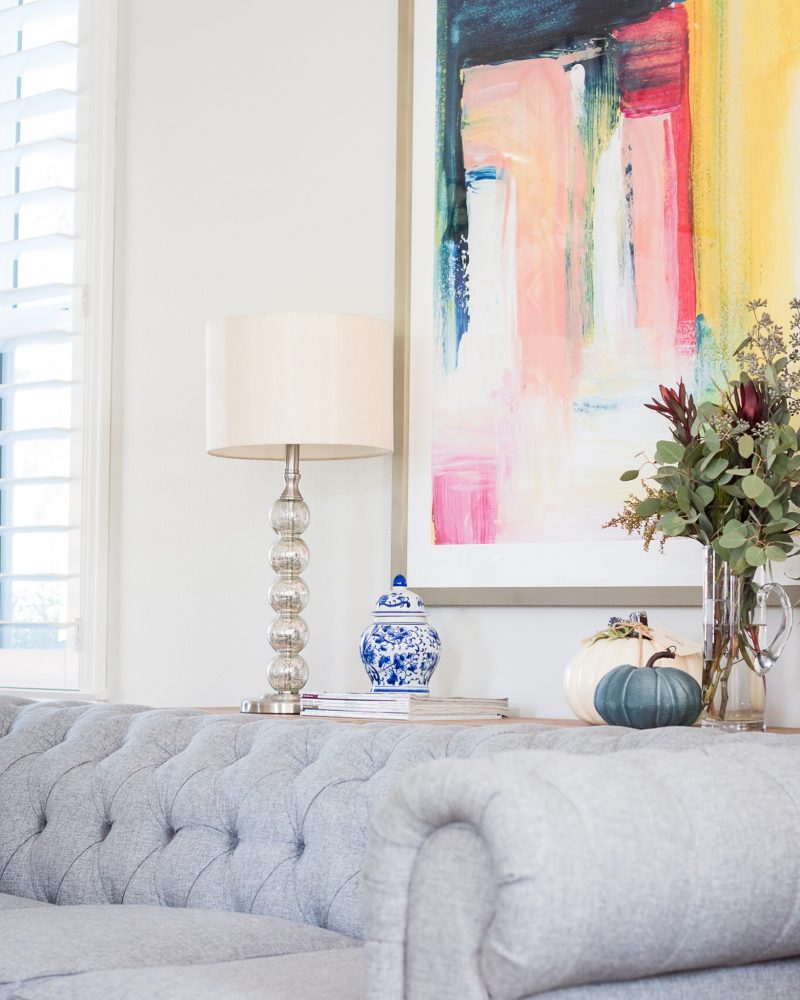 No secret I am a fan of Minted. I can't tell you how many hours I spend scrolling through their offerings. Such great artists and there is something for everyone. Here we went bold to add a splash of color.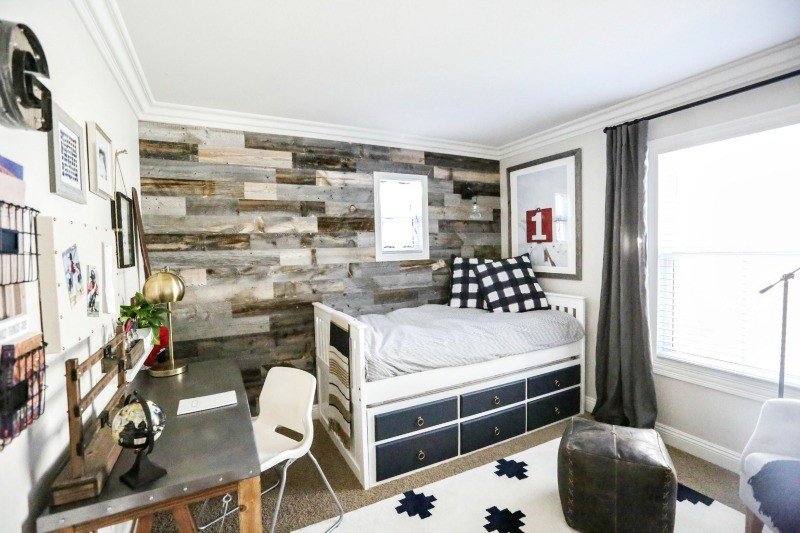 In the One Room Challenge for my son, I used a large print above his bed to insert a bit of red in his room. We pretty much replicated this room in this house, too. You can see more of that room here. 
FIVE: INSTAGRAM ART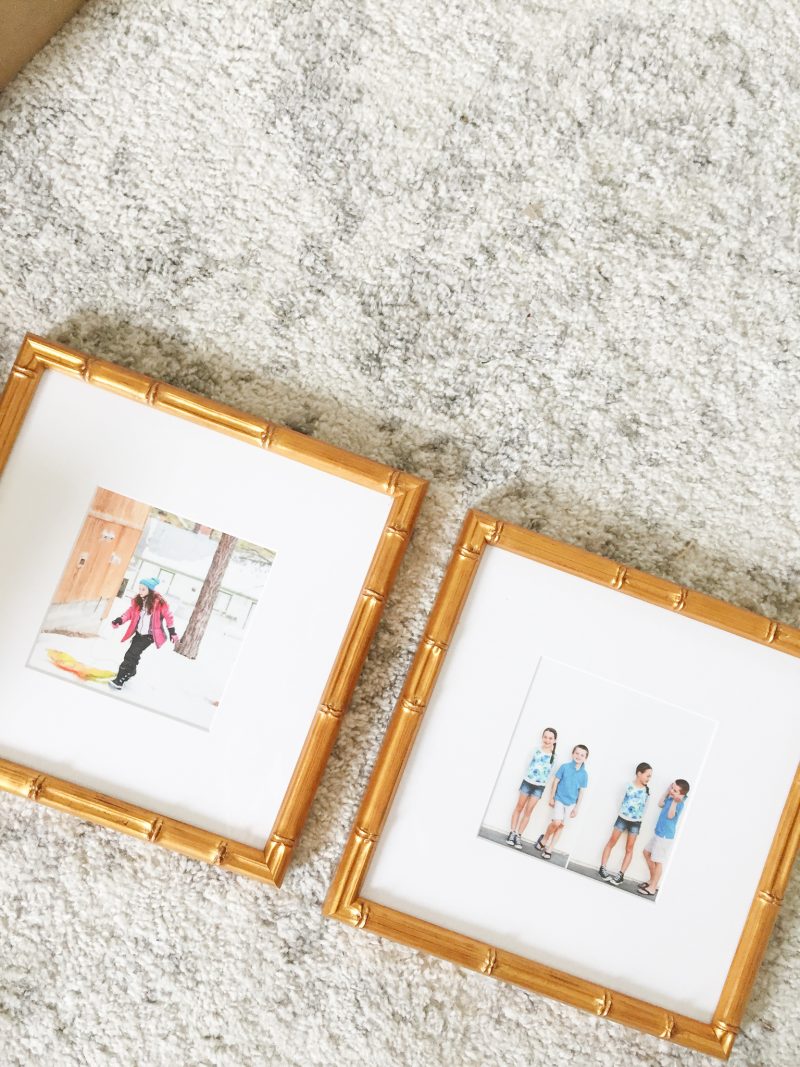 I recently worked with Framebridge to frame some of our Instagram  photos. We capture so many moments on there and I thought it would be fun to fill our powder room with family prints. They were just delivered and I hope to get them up this week. It's so easy. You simply access your Instagram photos from their site, choose a frame and they get sent to your doorstep.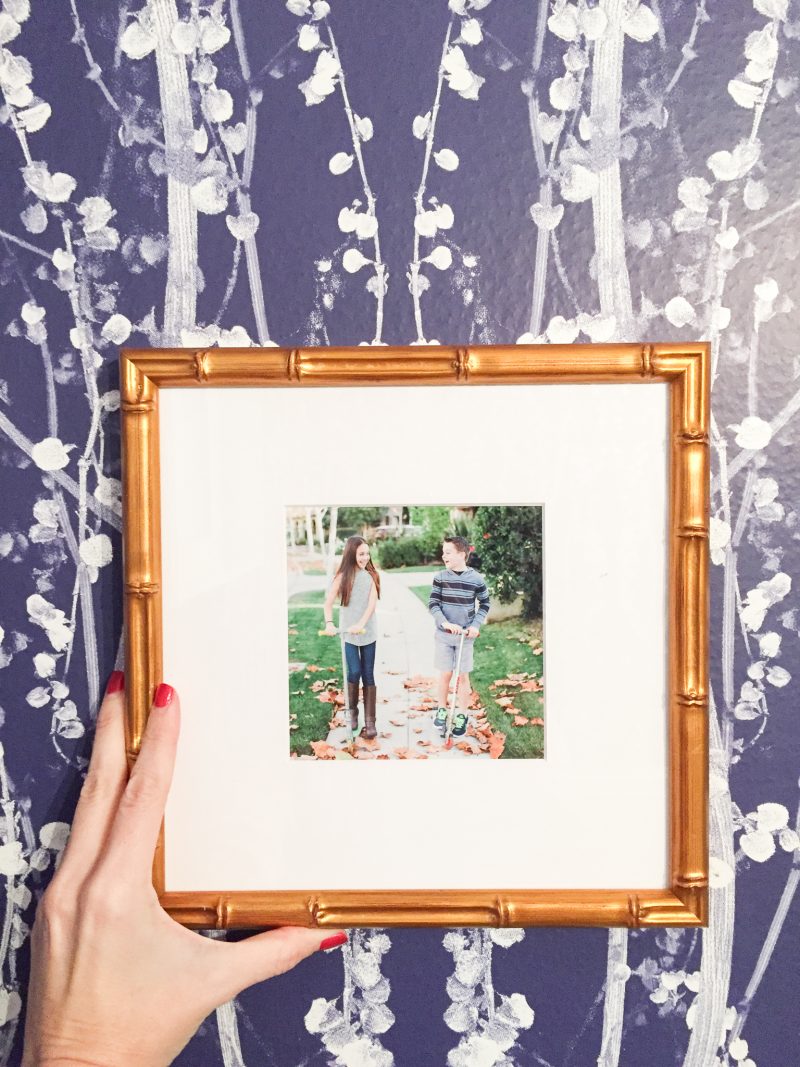 Here is a sneak peek of what the gold bamboo frames will look like on the blue wallpaper! I can't wait to get them up. I love the gold and blue combination.
I hope these spark some ideas of you hoping to dress your walls and switch things up in the new year. Let us know if you have another great source for filling walls!
If you missed my last "Five Ways" post you can read my tips for spending less money here. 
*Affiliate links used.