Good morning. I thought it would be fun to put together an updated post on some of our favorite Amazon home finds. When you find yourself packing for a cross-country move you really do look at things through a different lens. I try so hard not to buy something just to buy it and all of these pieces are things we have absolutely loved and still use.
BEAUTIFUL TABLECLOTH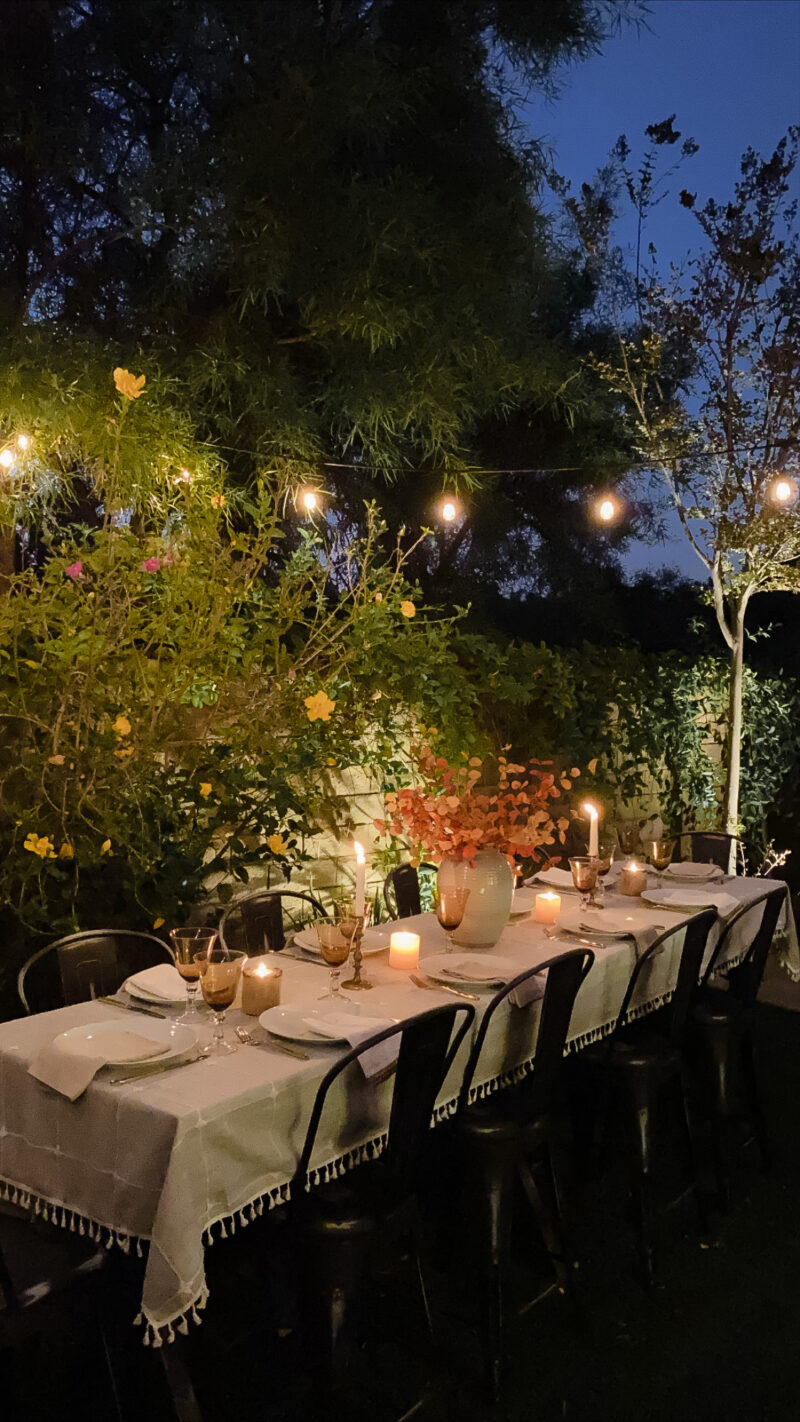 This outdoor setup actually boasts two of my favorite Amazon finds. This tablecloth was a wonderful find. First of all it's an amazing weight and does not wrinkle. But moreover, it's available in great sizes. The faux stems are another great purchase. That vase has just one set. I would absolutely buy those again.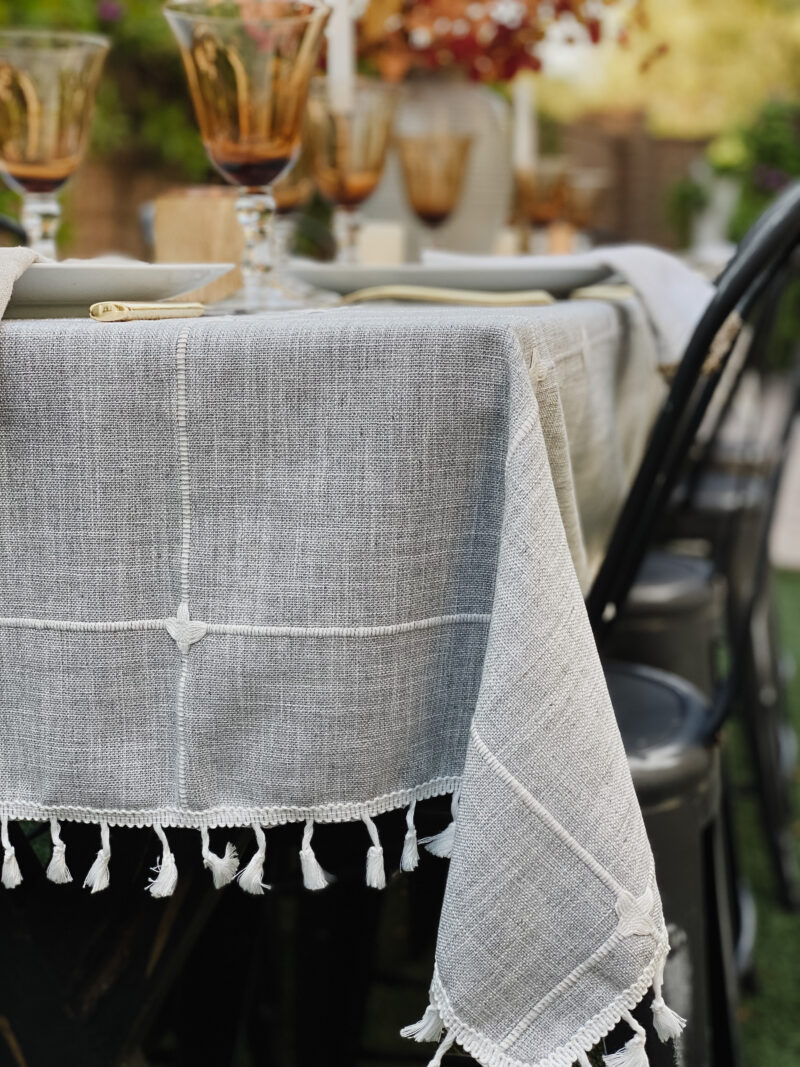 Here is a nice close up look at the texture and look of the light grey tablecloth. It's a good one, friends.
THE PERFECT BASKET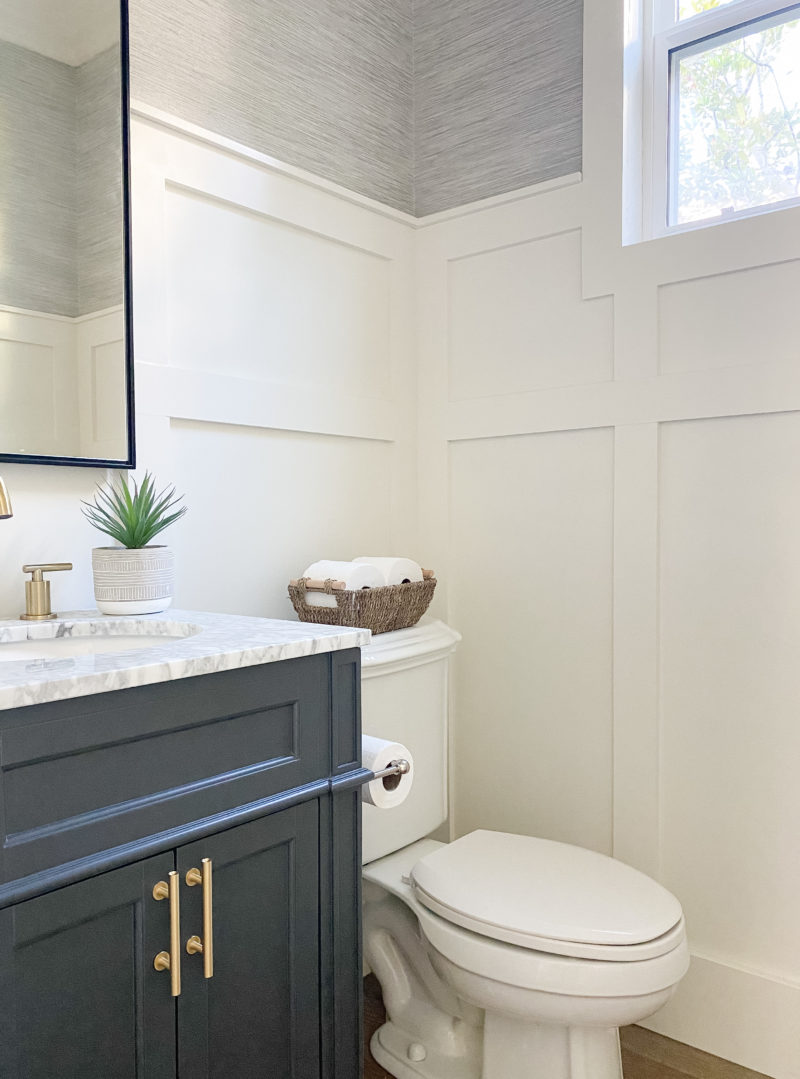 These baskets will also be making the move with us. They are ideal for extra toilet paper. I also have them in a couple of spots with extra white washcloths. Not sure why these baskets make me so happy but they do.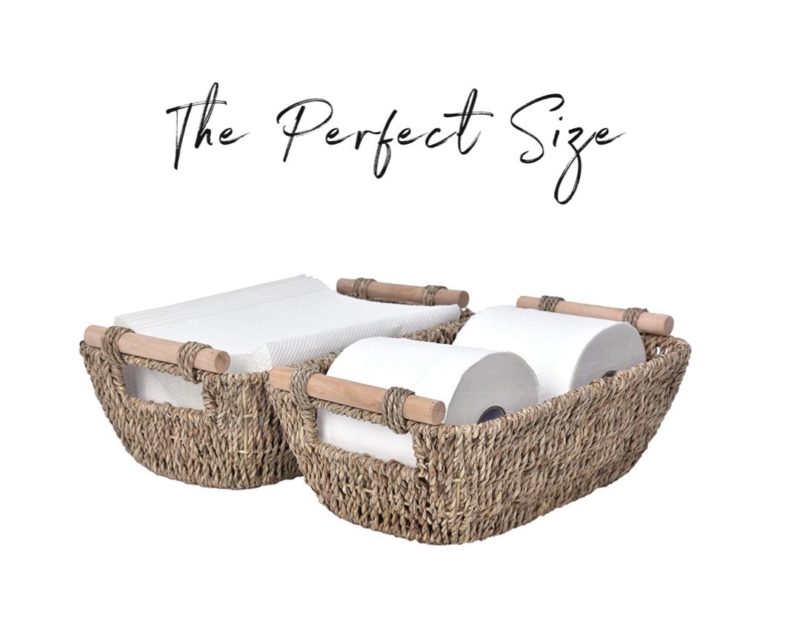 SOFTEST SHEETS
I've never like microfiber sheets until these. Every single night I comment to my husband how soft they are (I think he's over it). Fantastic sheets and you can't beat the price. And if you are looking for a good mattress in a box option, we love this one (we own two).
$10 PILLOW COVERS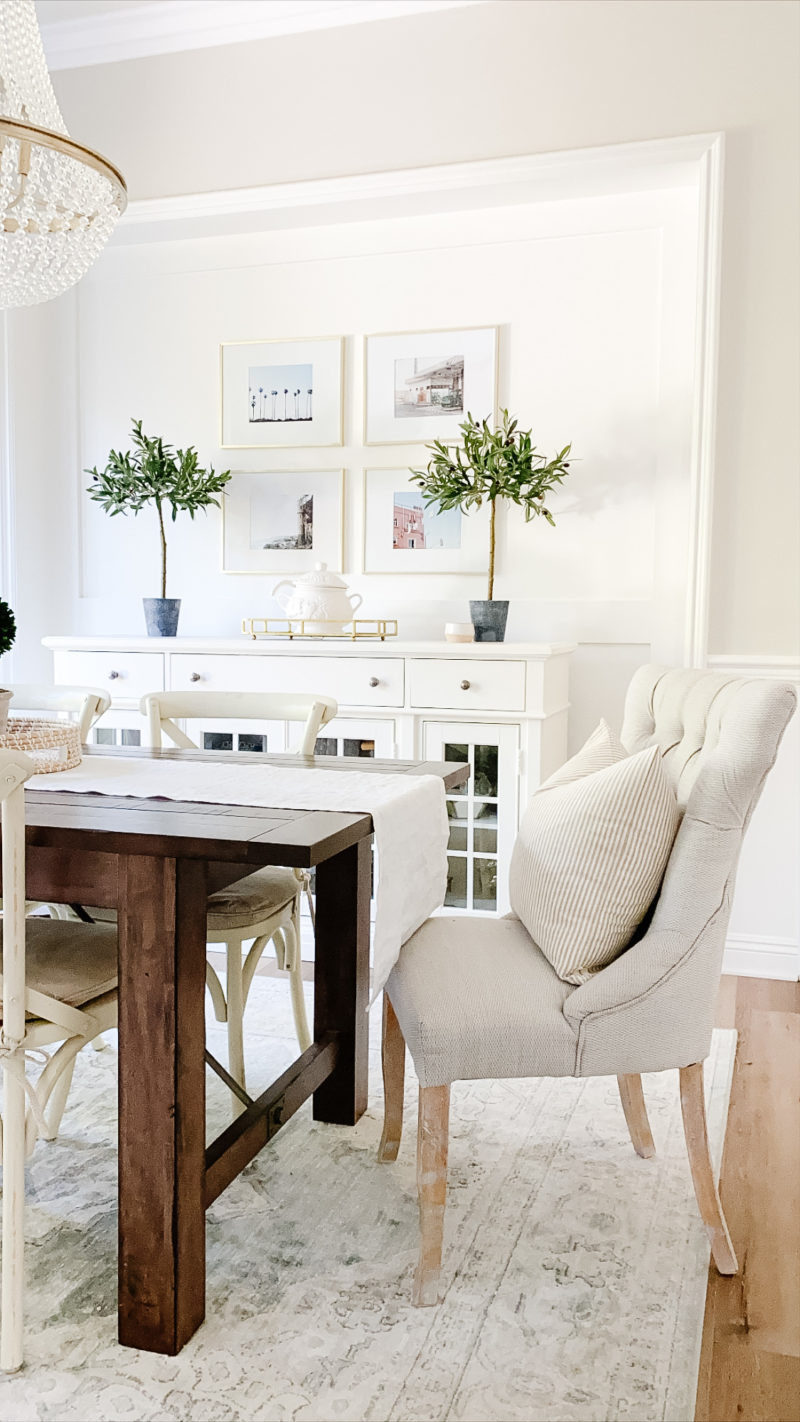 Hands down the best deal on pillow covers ever. You can grab this set of two for $10. What?! And they are darling. I love the pinstripe (beige and white). Best kept secret on Amazon.
BRASS FAUCET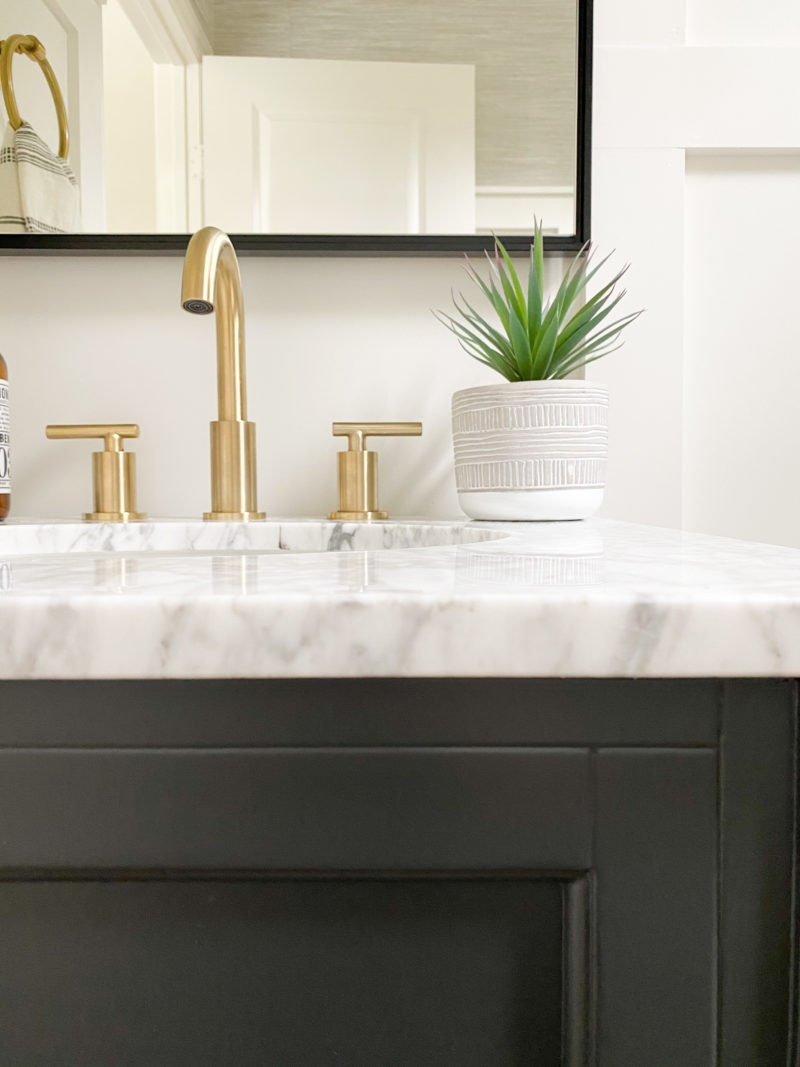 This gold faucet in our powder room has held up beautifully. In fact, I think I will order it again in the new house. I love the look and feel and the brass is so pretty. Our vanity is painted French Beret by Benjamin Moore. You can see more powder room details here. The vanity comes in a few different colors, including blue.
FAUX SUCCULENT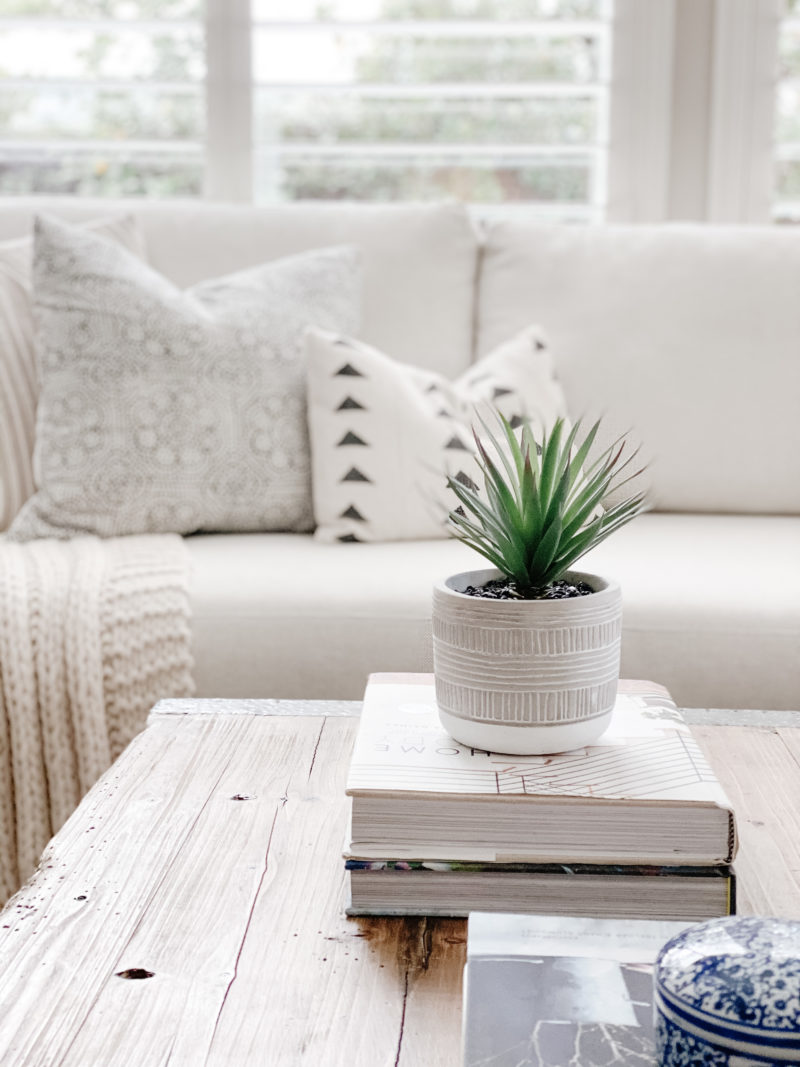 This still remains one of my favorite faux plants. The coloring and look are both so realistic. I love every room to hava bit of green and this does the trick.
GLASS STORAGE CONTAINERS
Another find we use on the daily. This is what we keep our leftovers in. So nice to have them stacked in the fridge and see what is inside. I also will meal prep in these (when I am actually feeling organized). Love that they are glass and not plastic, stack and are dishwasher safe. We have one set and that has been enough. I also find they are great for when I open a package item that needs to be refrigerated and air tight.
OUR HARDWARE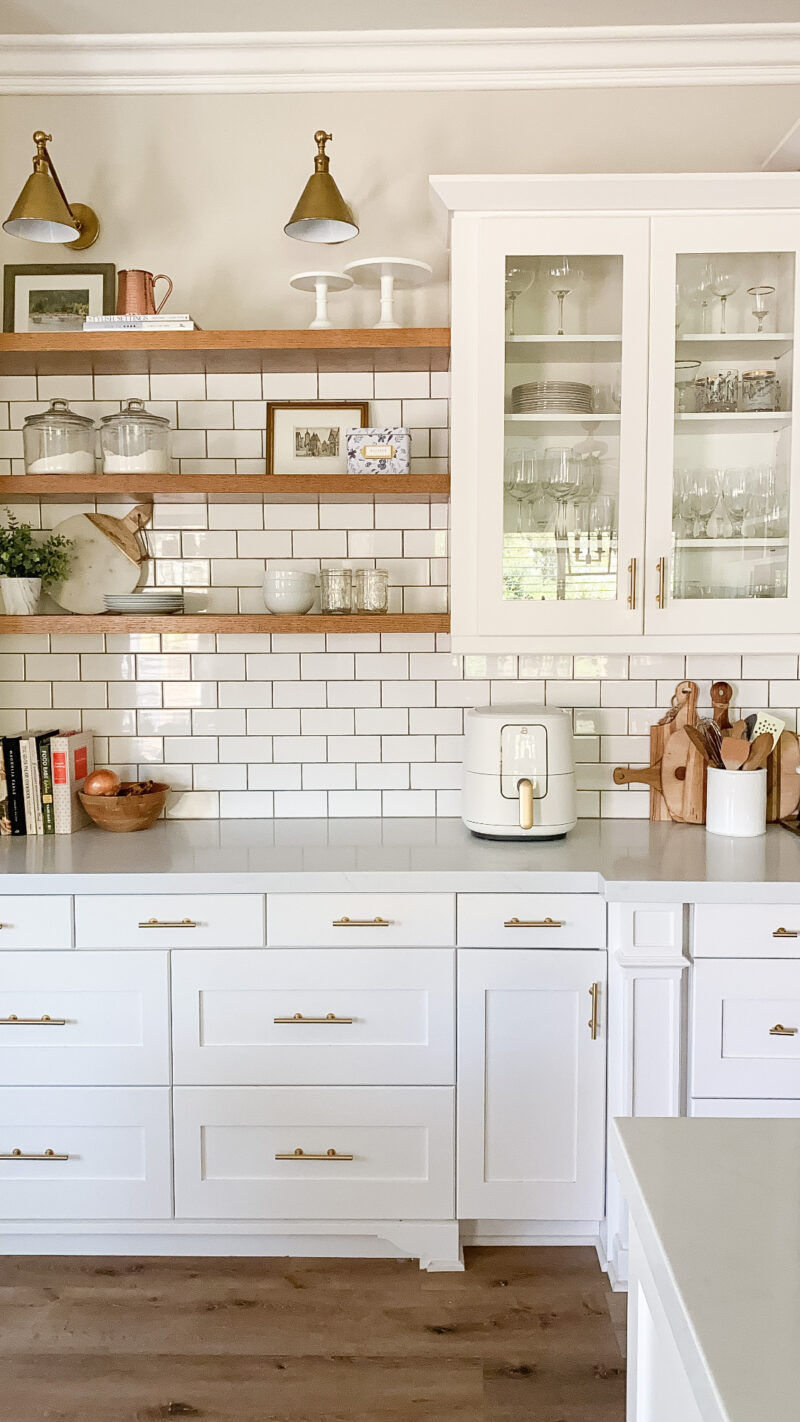 The source for our hardware is something I am asked quite often. It's what we used throughout our first floor and I still love it just as much as the day we installed it.
BUNK BEDS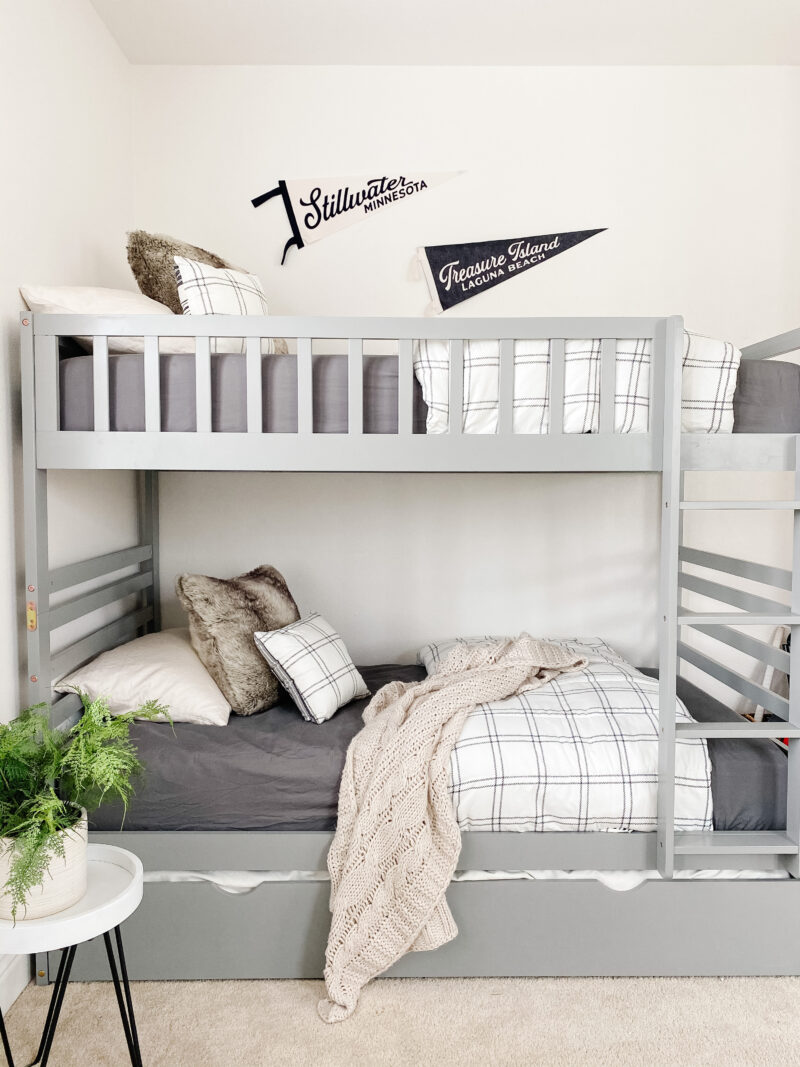 These bunk beds in our teen zone have been so much fun. I actually love watching a movie from the top bunk. While they will be staying with the new owners of our home, we will miss them for sure.
MEASURING SPOONS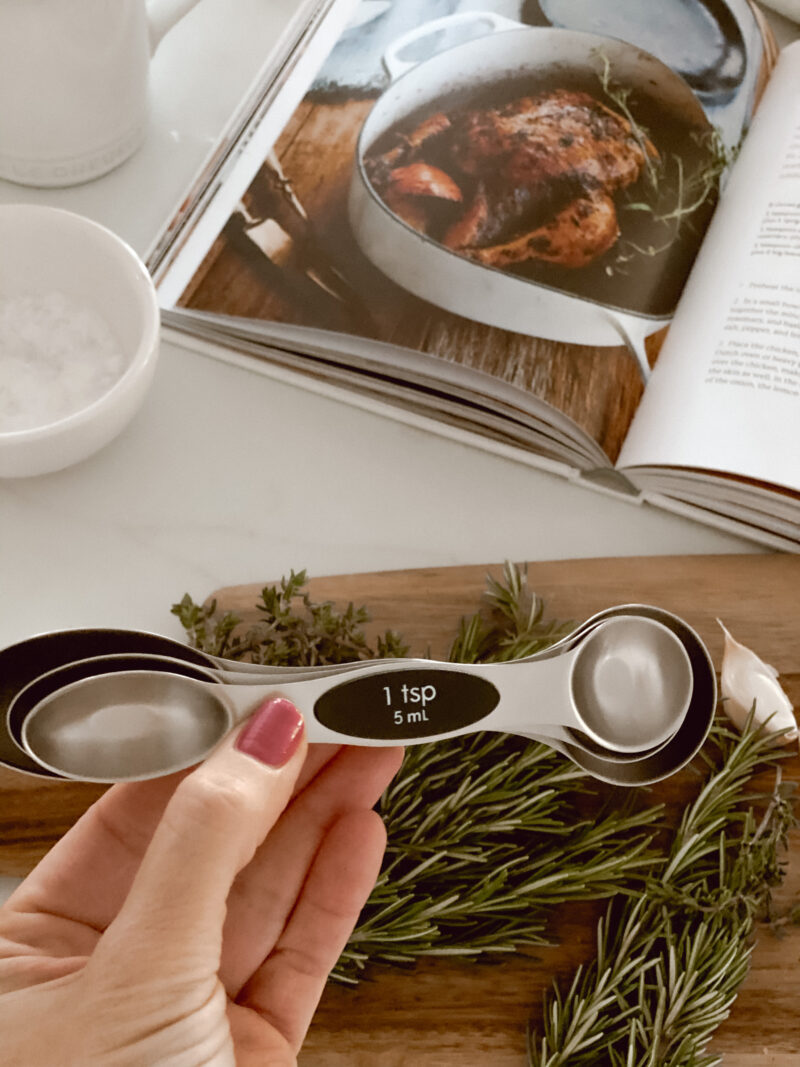 All hail the magnetic measuring spoons! Honestly, one of my favorite kitchen additions ever. I use them daily, love how they stick together in my drawer, and that they lay level on my counter. The other awesome thing is that the narrow end fits into my spice jars. These are a wonderful gift, too.
UNDER CABINET STORAGE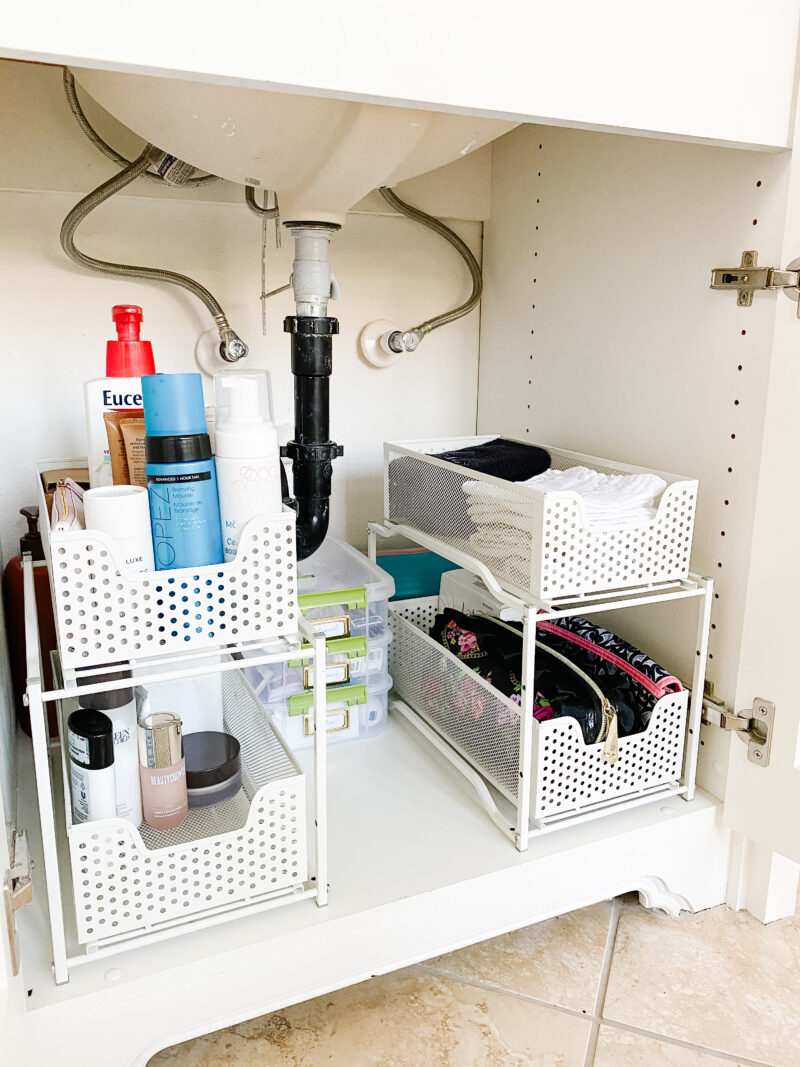 We LOVE these stackable drawers. We all have them in our bathrooms and love how much clutter they have cleared. They hold more than you would think and they have stayed organized under all of ours sinks. Hands down a fantastic Amazon purchase. I am actually worried they won't be in stock when we move. I have spots these need to go.
CLOSET STORAGE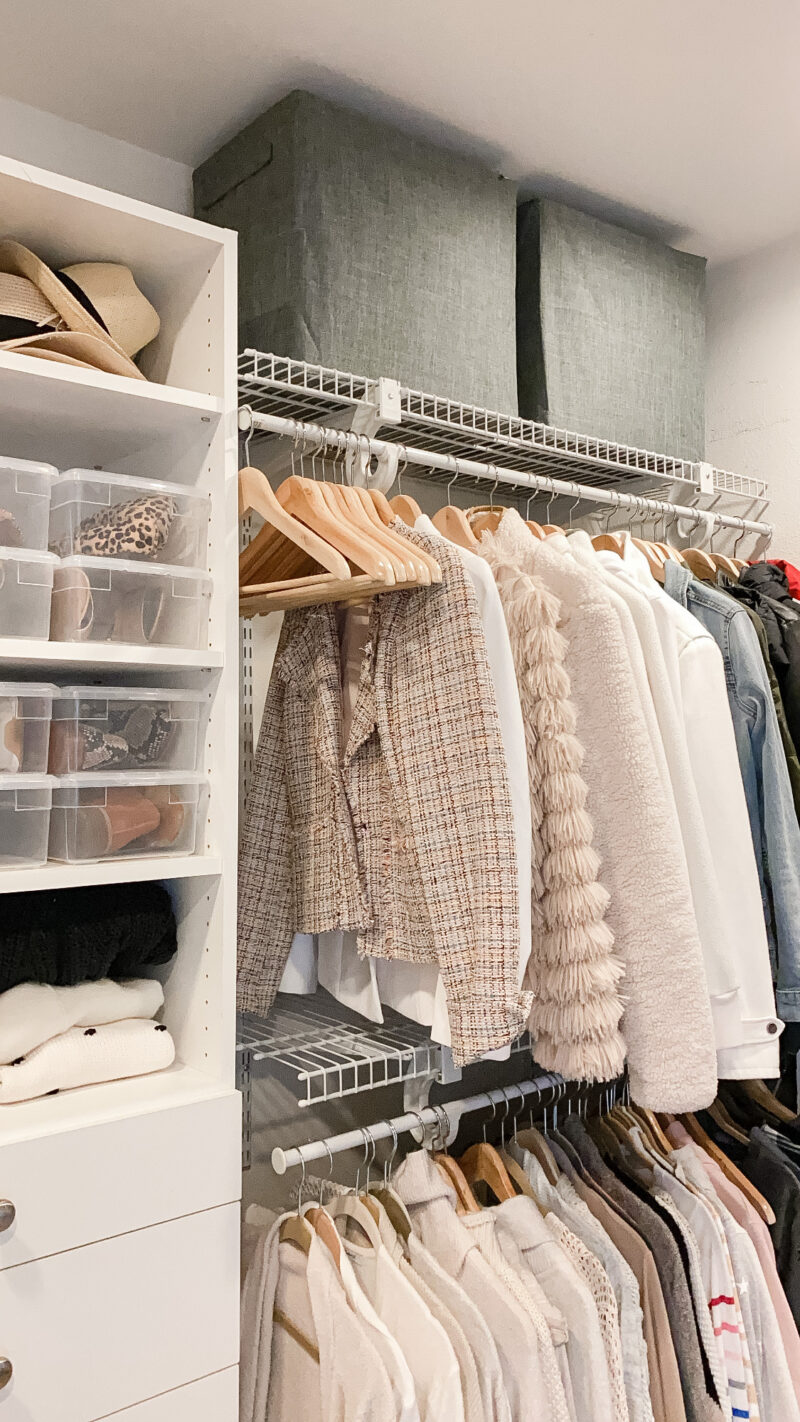 I am appreciating these storage bins even more now that I am packing up. They hold a crazy amount of things and are so sturdy. Plus you can see into them if you turn them around. They fill that awkward gap in my closet perfectly. I am using one for all of those cards and mementos we all gather and don't want to toss. It's so nice they have a spot now. I also have one filled with the baby clothes I am keeping. Bottom line, every closet in our new home will be getting one.
BRING THE JOY
You can't make mini donuts and not feel joy. It's just a fact. We had know idea we would love this pan so much. A heads up that it comes in a pretty box so it would make a fun gift for the chef that has it all.
COOLING RACKS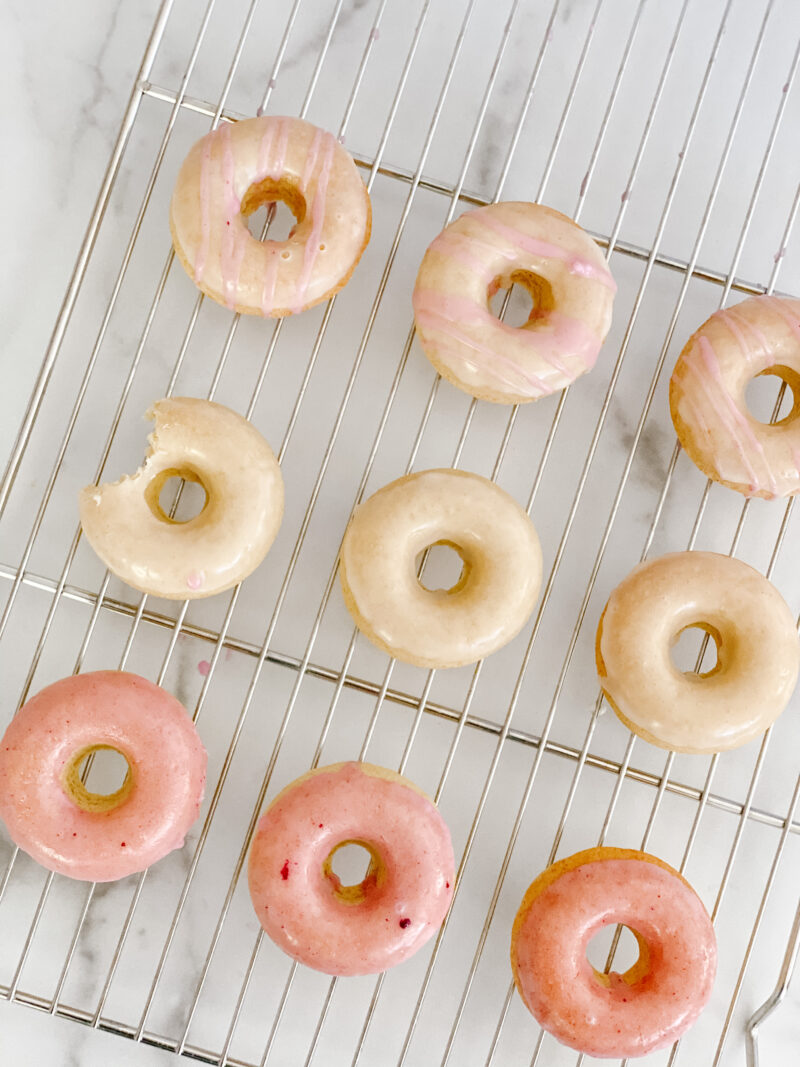 It's almost embarrassing to admit that I didn't own cooling racks until recently. With as much as we cook and bake I'm not sure how we got along without them. This set of two is $15 and fits into my baking sheets. We use them constantly. (Yummy gluten free donut recipe here . . try the coffee glaze).
PRETTY FAUX STEMS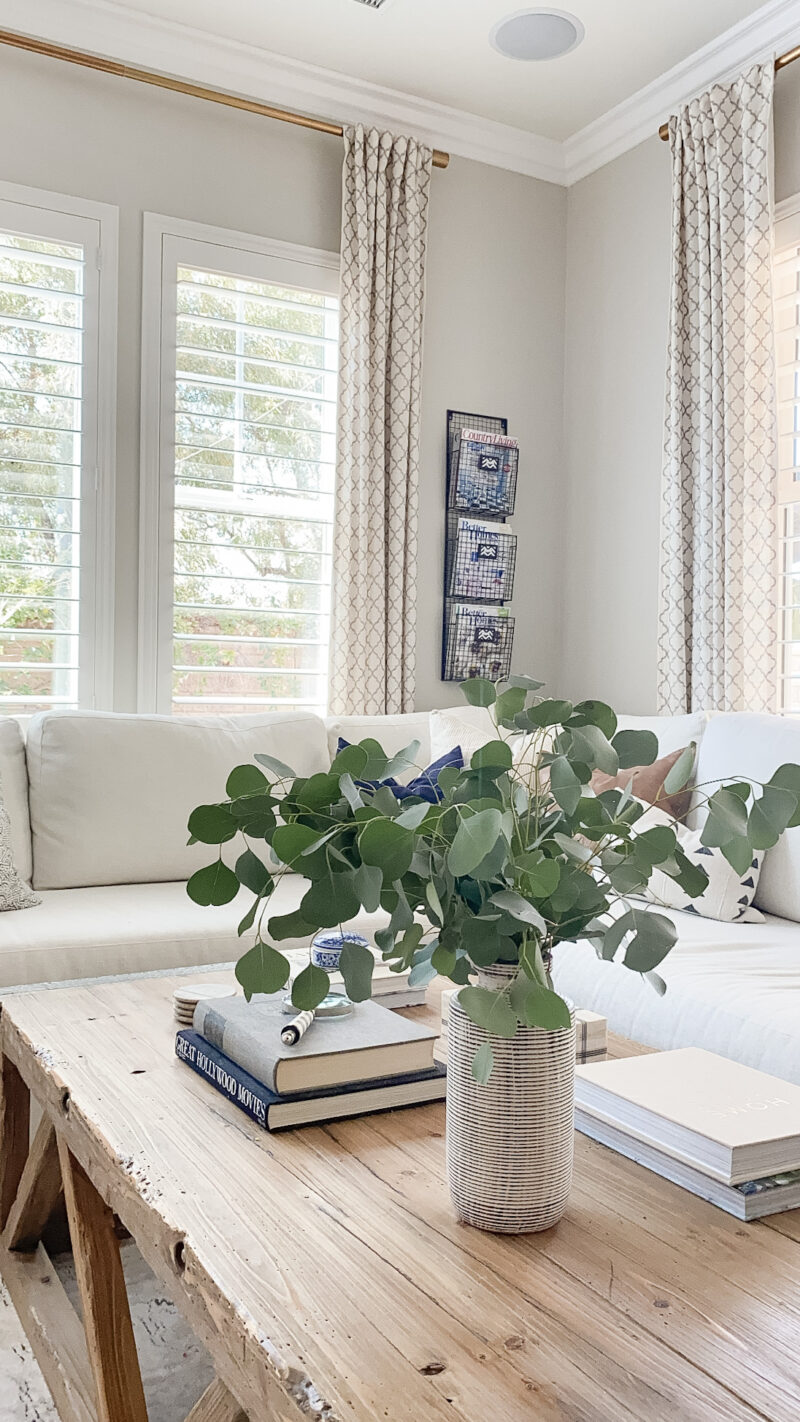 This is another faux stem I can get behind. You'll receive all of these for $20 and I think they look very realistic.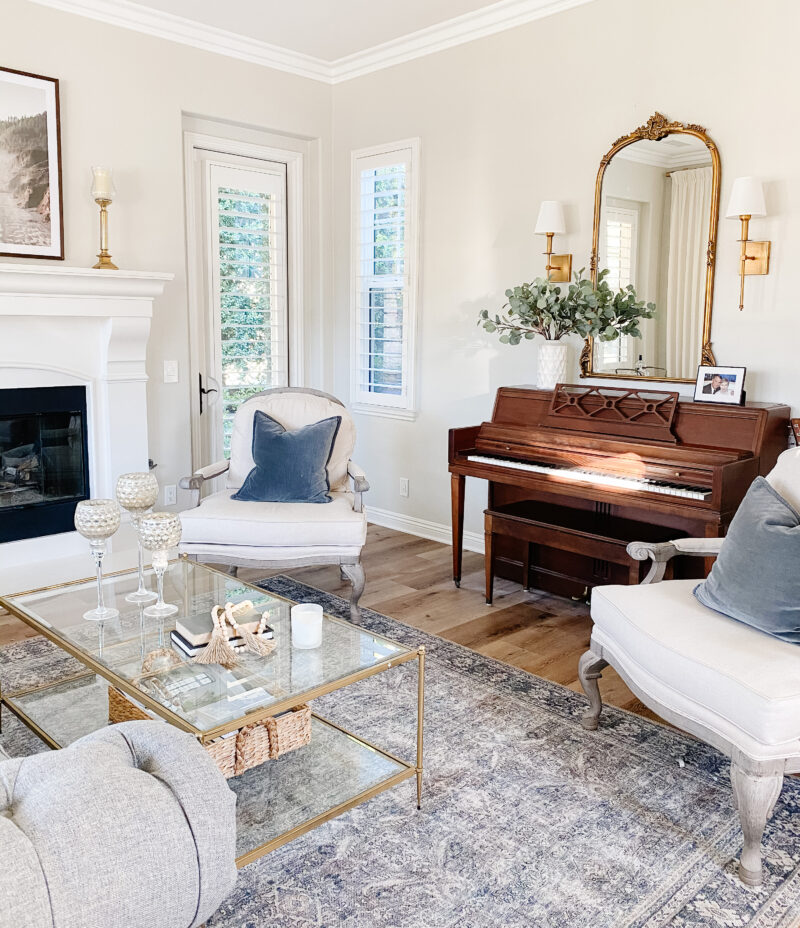 Lastly, this rug was a great addition to this space. It reads blue, taupe and grey in person and is really beautiful. The sconces above the piano (they are hardwired) and are wonderful quality. They look high end in person. I will definitely buy them again when we move.
You can see more of my favorite items in my Amazon Storefront. If you ever have any questions about an item, just let me know. Amazon can be so overwhelming.
Enjoy your day.