Christmas is coming!!!! Quickly! I am knee deep in menu planning so that I can begin cooking tomorrow. I am all about being able to plan ahead and make things early so that I am not scrambling on Christmas day. We will make our Christmas breakfast ahead of time, too. There is something about gathering around a table with family that makes the holiday truly special. I know this is a very hard time of year for so many. We are no exception. It's a holiday ensconced with emotion and it's the comfort of gathering together over scrumptious food that brings such a level of comfort. Here is a peek at what we we are considering for Sunday.
APPETIZERS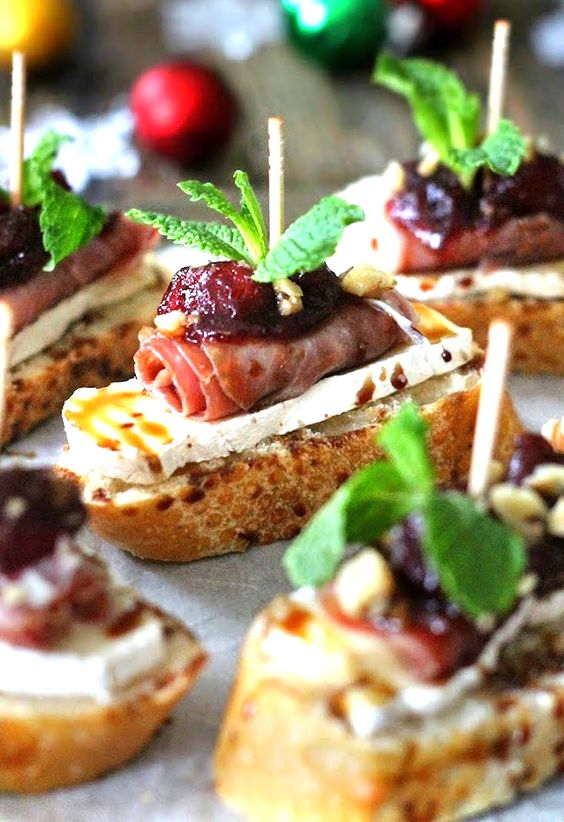 This caught my eye as I was searching Pinterest lately. I have to admit I don't spend much time on Pinterest. It tends to stress me out but when I am looking for my menu, it's always a fun place to peruse. That and my Ina Garten cookbooks. They never fail me! But these look so delicious and I think I will try them out this year. What do you think?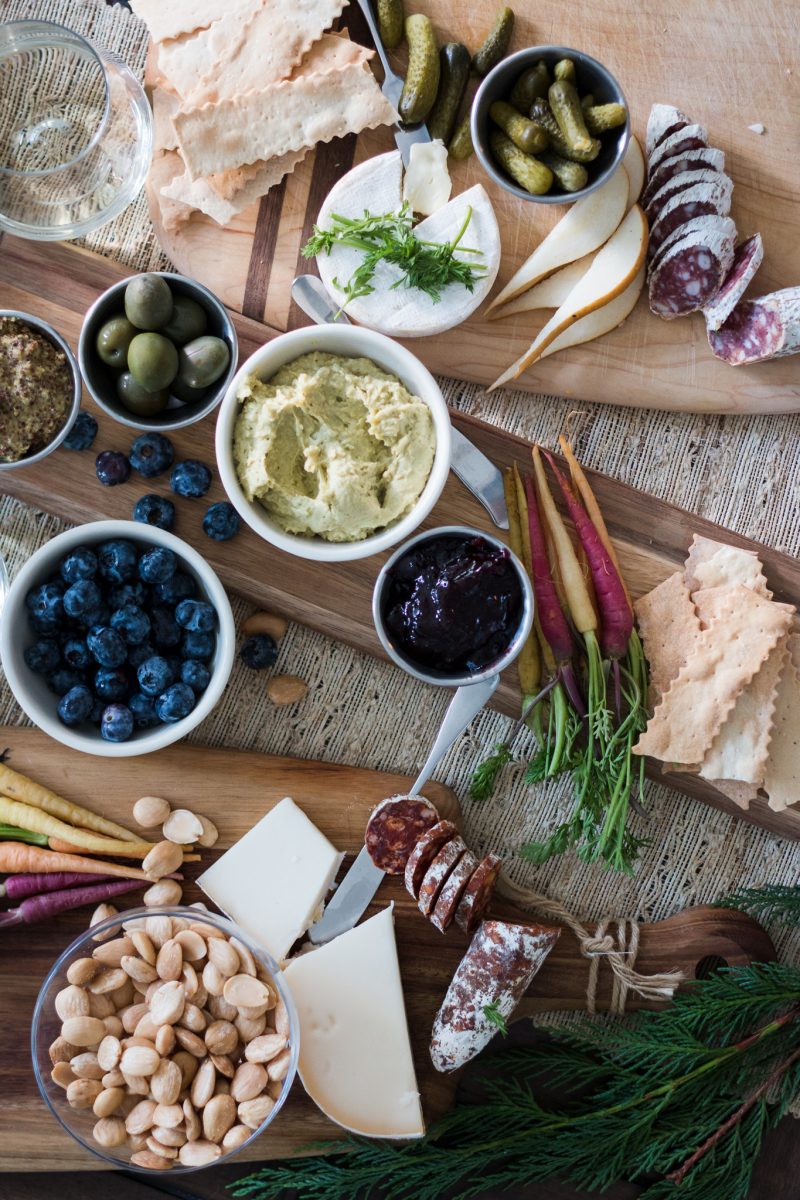 This was the Holiday Party Platter we served at a recent get together. Today is the last day that Sun Basket is offering this platter so if you are in panic mode, I highly recommend this. It would be amazing for a New Year's party. So easy and truly delicious. We were really blown away with the quality of the food.
FRESH ROSEMARY
You know I'm all about hosting in an easy way. I would rather open my door to friends twice as often and have it be simple than to plan a huge party and kill myself so that I don't want to do it for another year. Do you feel that way? You can see my tips on entertaining simply here.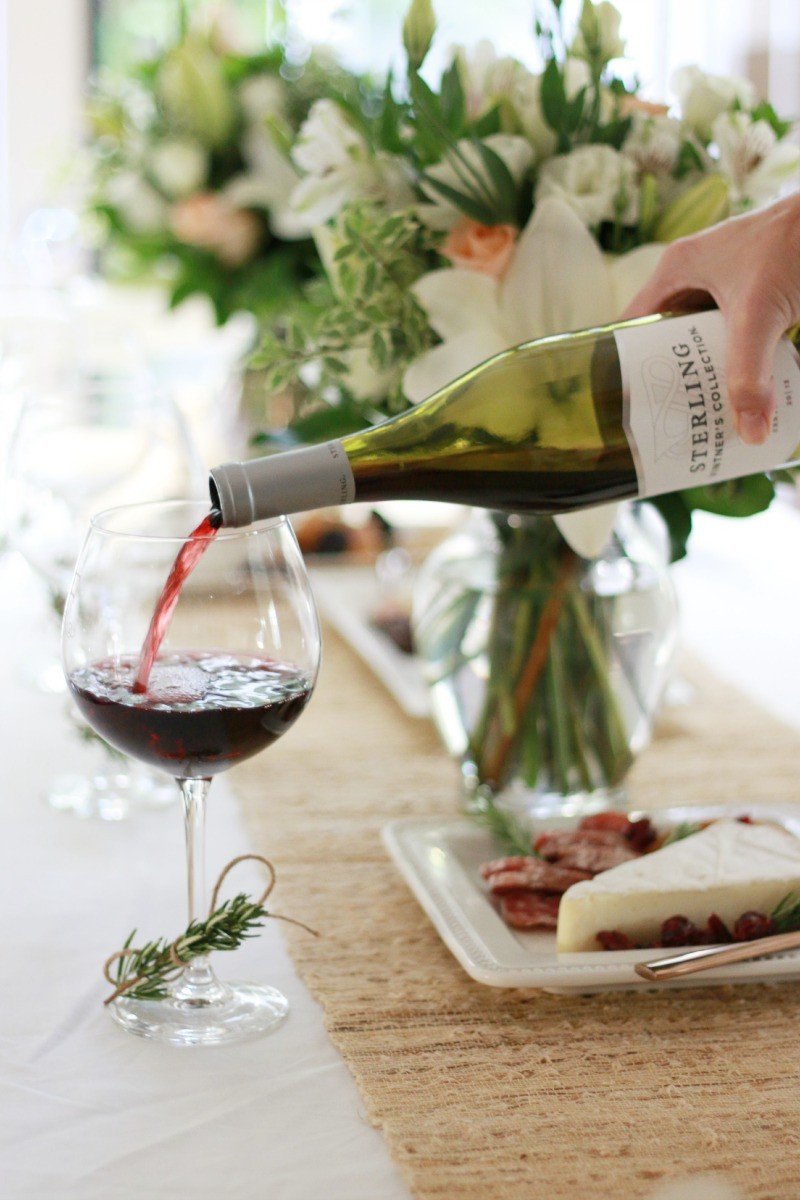 When hosting girlfriends last year, I used fresh rosemary to tie around each wine glass. It just added a little greenery and made it look special. I may do that this year, too.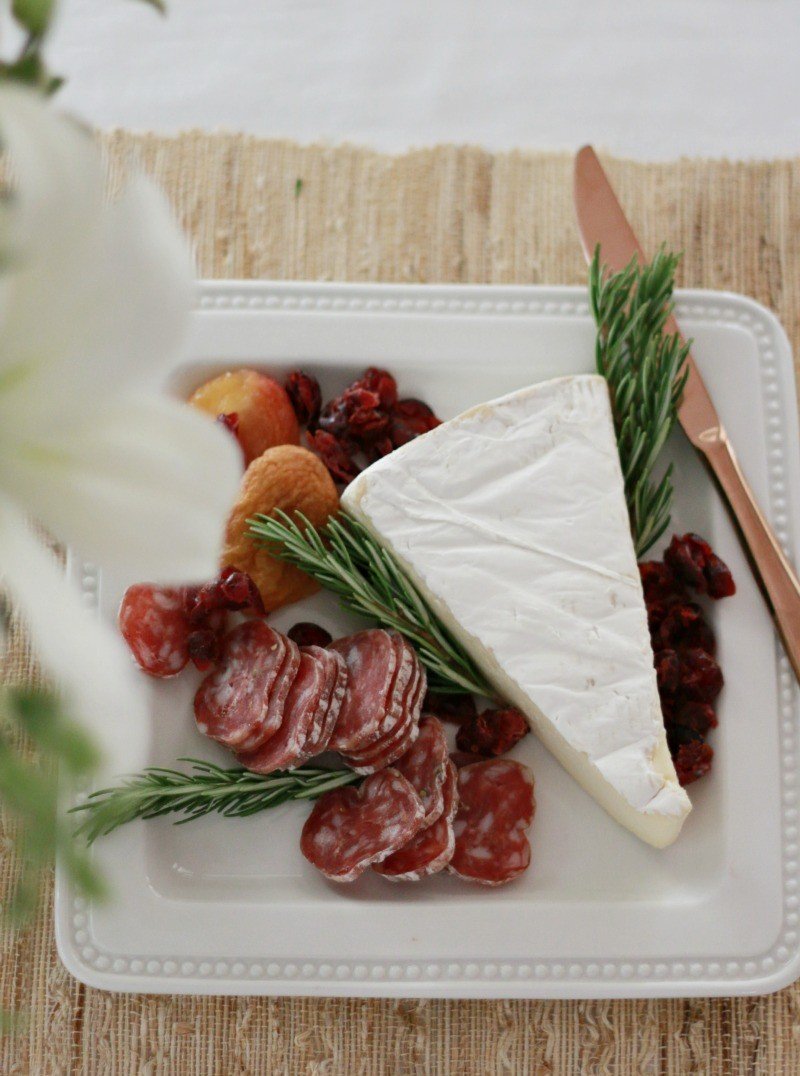 You don't always need to create huge impressive platters either. I like to use my small white dishes and make appetizer dishes like this. Mixing cheeses, meats and fruit only takes seconds and the presentation is very inviting. Don't forget the rosemary for garnish. My video on how to put together a larger platter can be viewed here. 
When it comes to side dishes, we will absolutely be making our favorite potato dish. I look forward to it every year.
FESTIVE COCKTAILS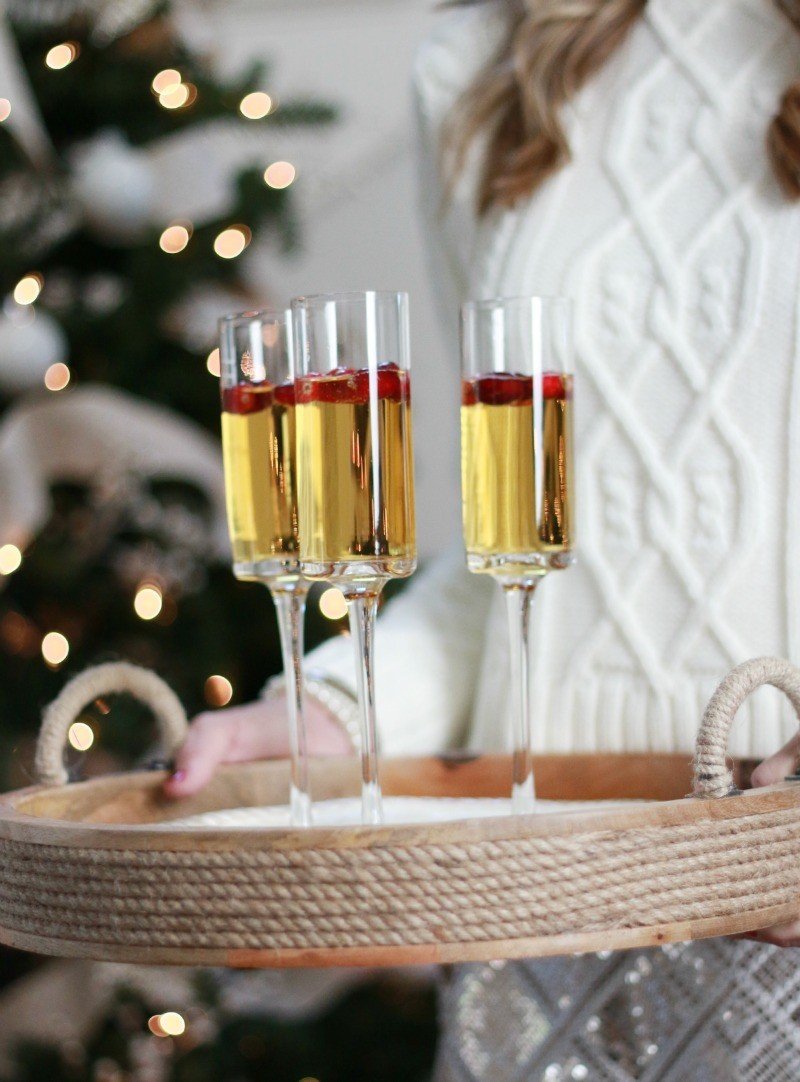 It's always so fun to have a signature cocktail and cranberries are such a beautiful go-to this time of year. You can see all of the cable knit and cocktails post here.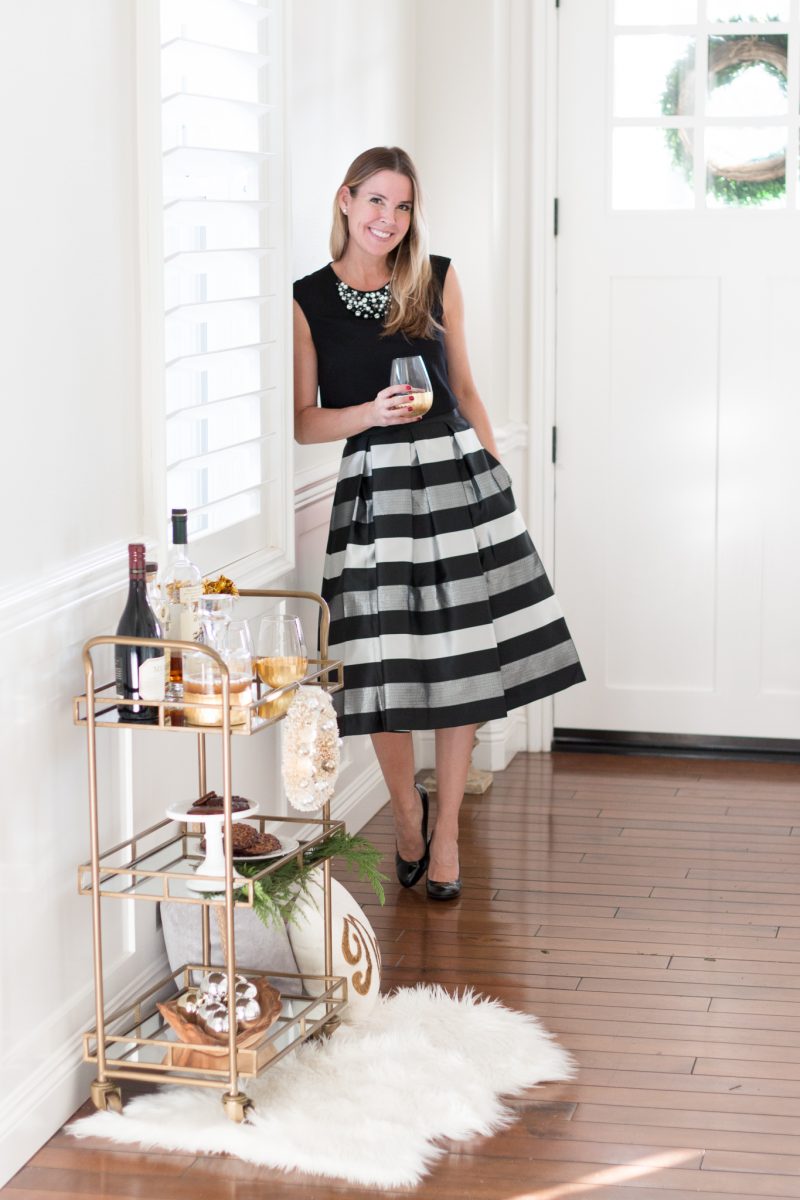 barcart | gold glasses | skirt | heels | top
If you have a bar cart or a small table, it's fun to have something near your front door to welcome guests. Whether it's sparkling apple cider or a fun cocktail, it sets such a festive mood. We recently hosted a party and made a salted caramel cocktail. We served it in tiny shot glasses so it was literally just a small sip of something festive when guests walked in. You certainly don't want to be serving up anything too strong the second they walk in. It's just a fun way to say welcome. We've also styled this car for children which can be seen here. 
How gorgeous are these? The orange cranberry water was created by Randi from Randi Garret Designs. You can see more of her amazing progressive dinner here.  You'll be wanting to make her Mom's bundt cake the second you lay eyes on it!
DESSERT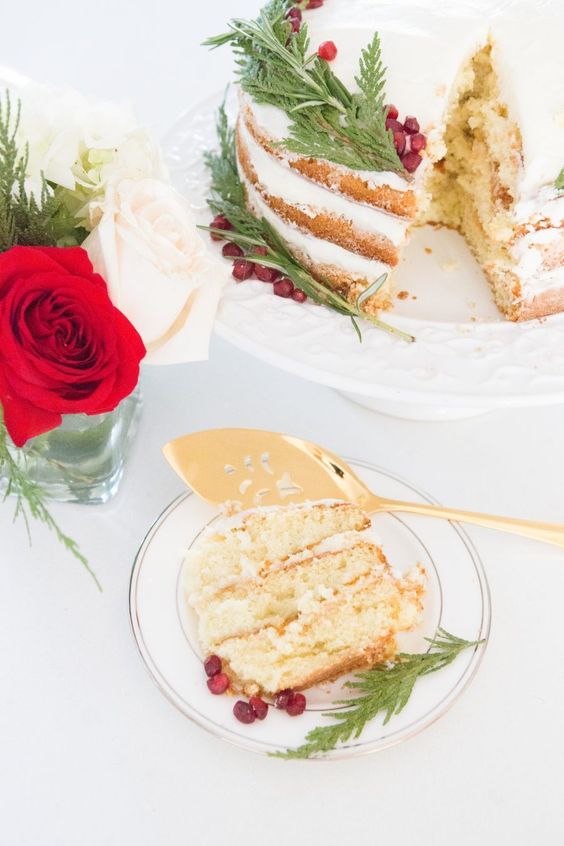 When it comes to serving dessert, this cake from CC + Mike gets all the hear eyes from me. I love how festive it looks and the presentation is stunning. I am all about something you can make a couple of days ahead of time, that's for sure. We are also toying with an after dinner hot cocoa bar this year. That way the kids feel like they have something special and who doesn't love hot chocolate.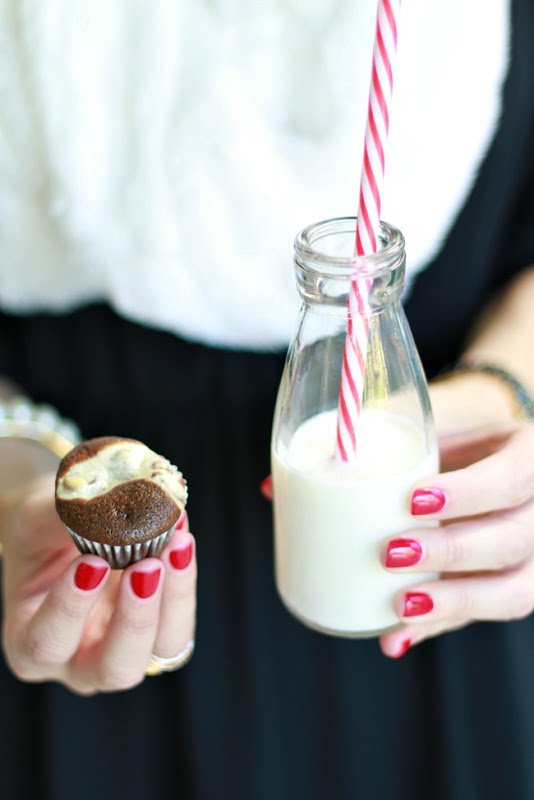 If you're looking for more of a bite sized dessert, these black bottom cupcakes are amazing! I have my mom to thank for this delicious recipe. Always a crowd pleaser.
Now it's time to figure out what my table will look like! I am a bit behind on that but know that I can gather inspiration from so many of my friends over on Instagram. Just trying to figure out where I can find fresh greens this close to Christmas. I have a feeling my tried and true Trader Joes won't have any left. Any tips?
LAST MINUTE SHOPPING
And on an unrelated note, did you know you can still order last minute gifts and get them by Christmas Eve?! What?! I had no idea. My brother would have loved that as he was always a last minute shopper. He gave amazing gifts but he used to joke that it was much more fun to shop on Christmas Eve. Procrastinate much?!
Shop by Christmas Eve

Wishing you a wonderful couple of days leading up to Christmas. If you need me, I will be in our kitchen cooking with the family. My daughter is all about helping now which makes a world of difference. Enjoy your day, my friends.