Coeur d'Alene, Idaho. We have been wanting to visit for years. Part of our family moved from California to Coeur d'Alene some time ago and have never looked back. This was a spot my parents loved visiting and we finally carved out some time to take it all in for ourselves. It was a beautiful and wonderful few days. We can't wait to get back. Here is a recap as well as a complete travel guide in case you are thinking of visiting this beautiful part of our country.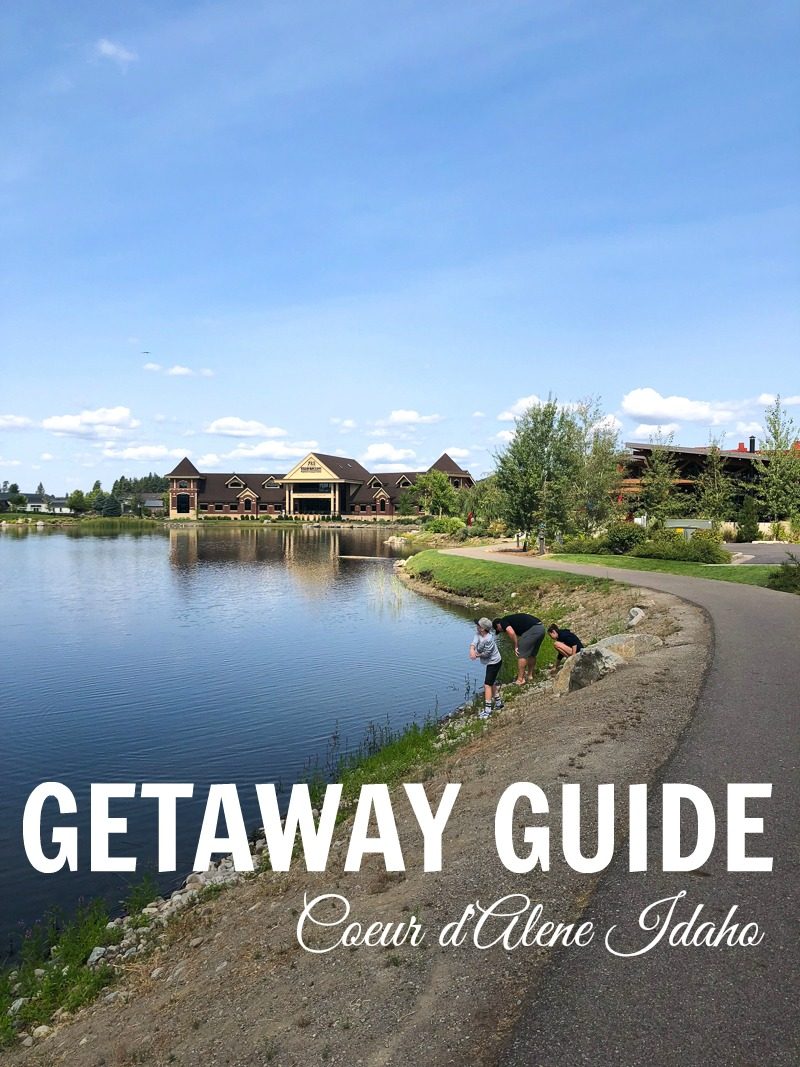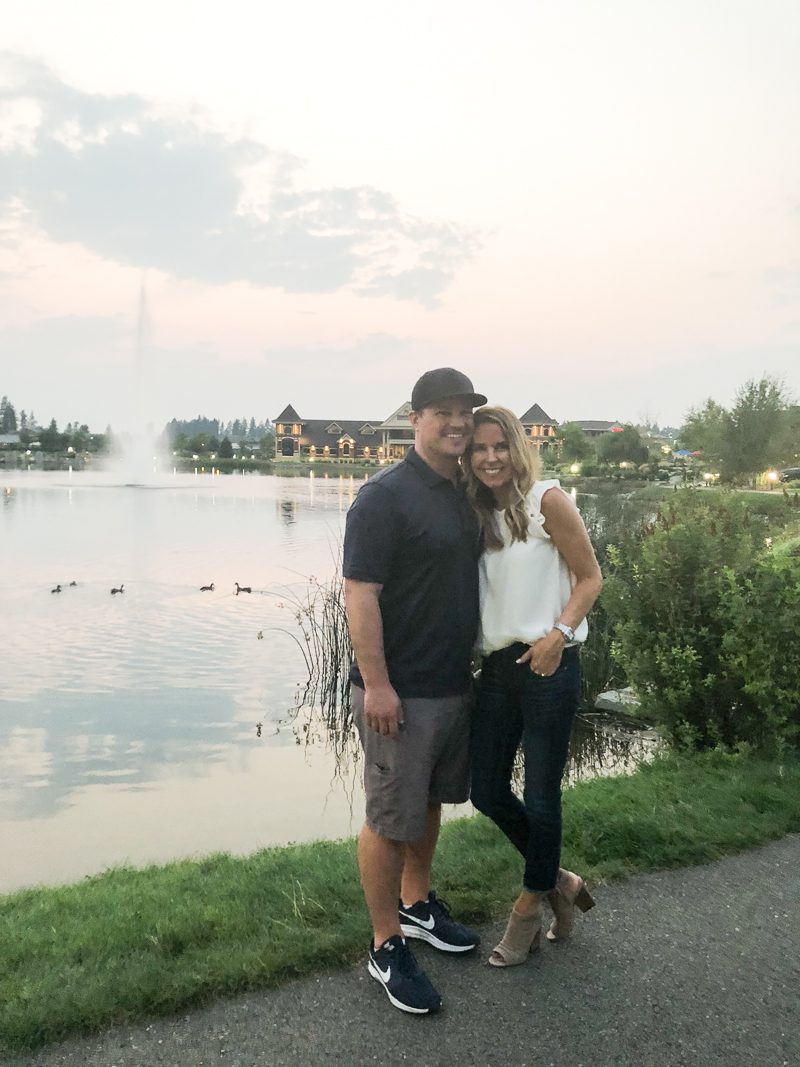 We flew into Spokane airport and headed straight to dinner to meet up with my cousin and his beautiful family. My aunt and uncle surprised us at Bardenay Restaurant and Distillery which made it a very warm welcome to Coeur d'Alene.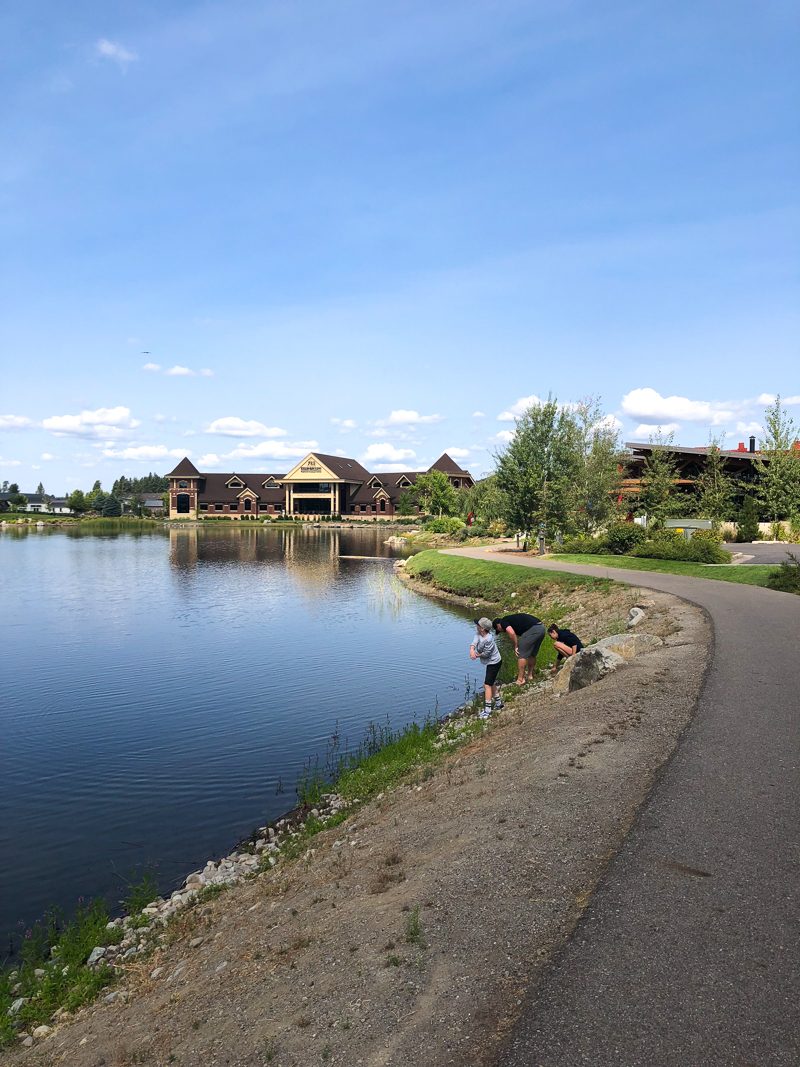 In the light of day, we loved exploring this spot known as Riverstone. It is an open-air destination composed of shops, restaurants, condominiums, hotels and a movie theater. Darling!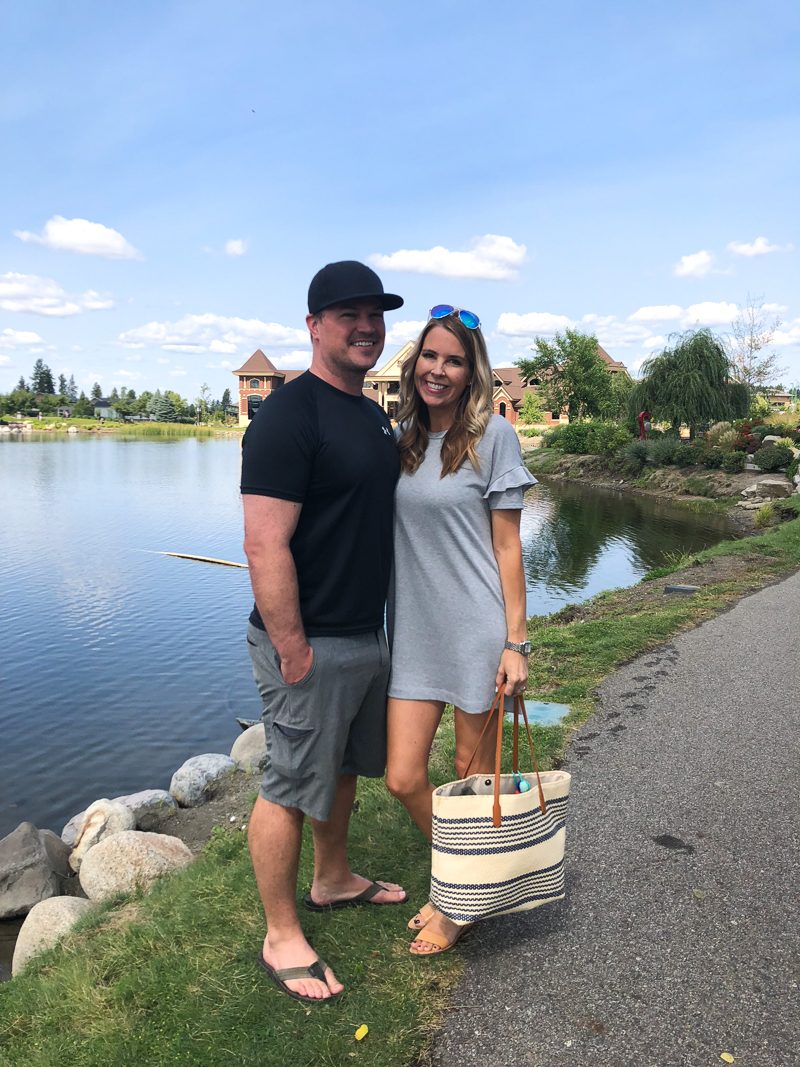 favorite travel dress $39  | tote bag $25 | favorite sandals
Have to say that traveling with this guy is the best. He is so relaxed and easy-going. We love exploring together and having children old enough to finally snap a photo with both of us in it!
Everywhere you look, its picturesque and so quaint.
WHERE TO STAY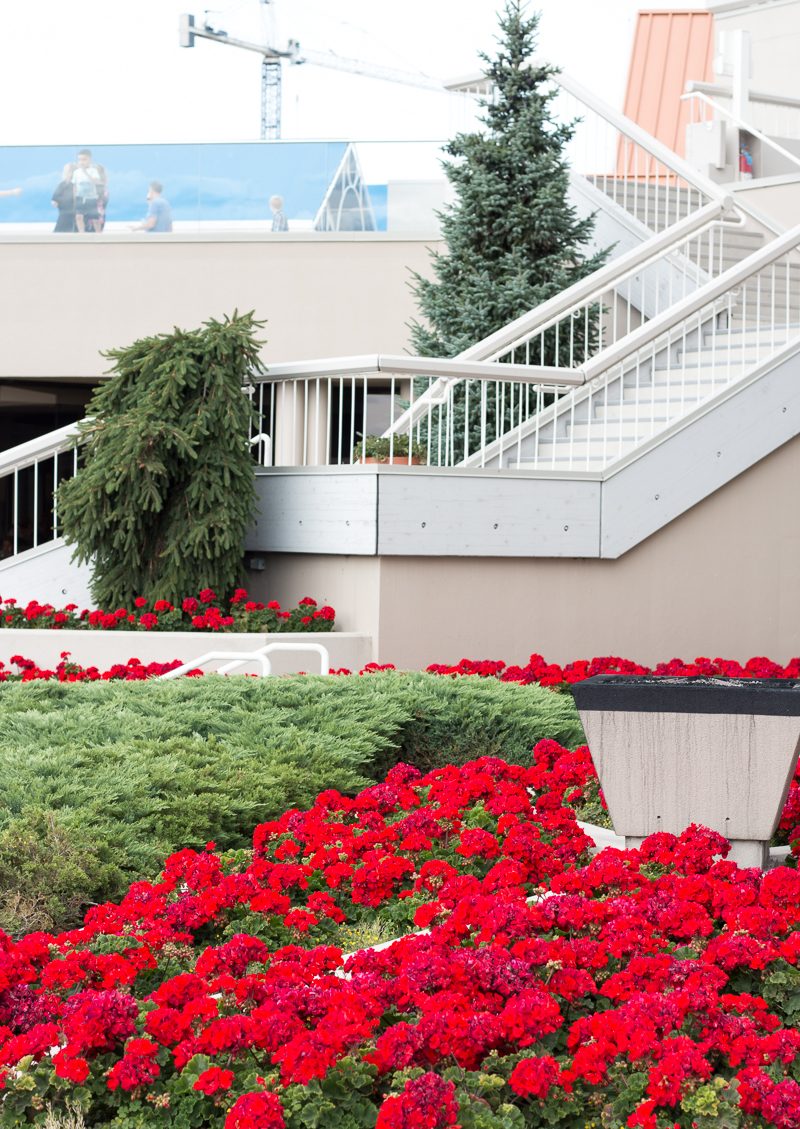 Coeur d'Alene Resort is a fantastic option if you are looking for somewhere to stay. It is right on the water and boasts an infinity edge pool, fantastic restaurants, cruises, shopping and more. We spent a little bit of time exploring the hotel and the surrounding area.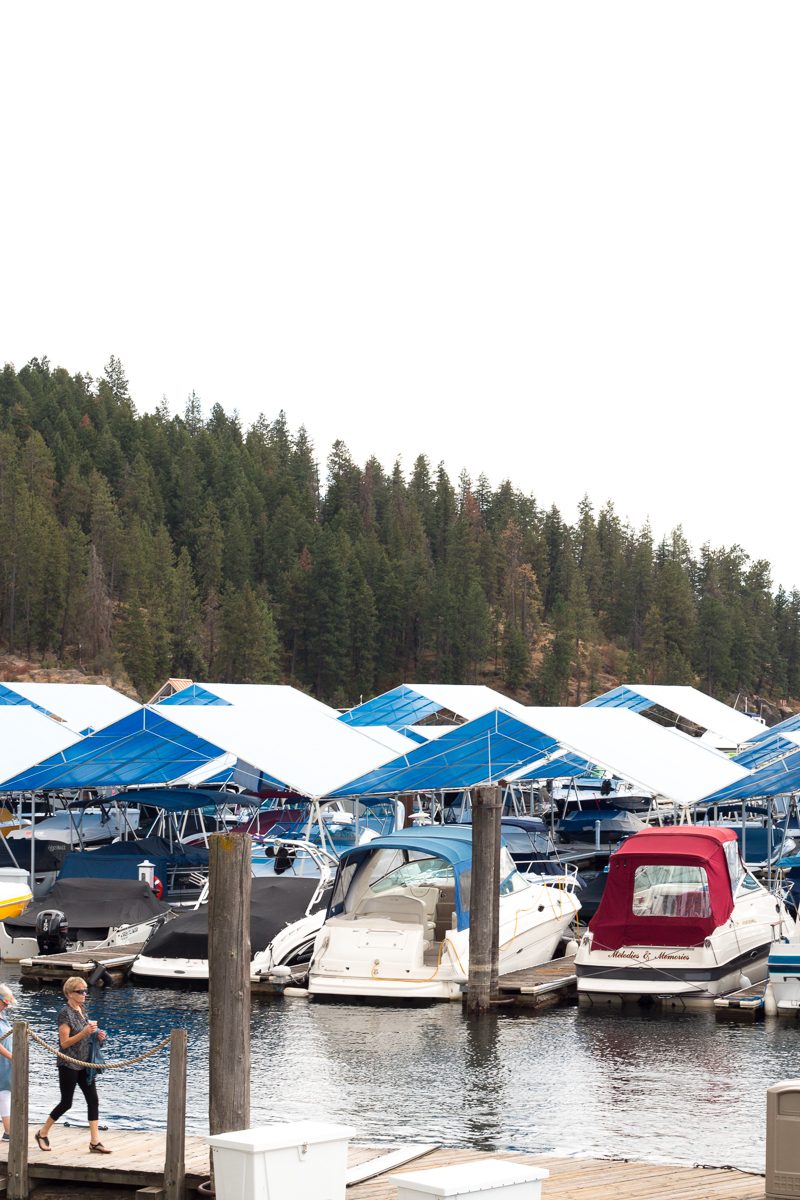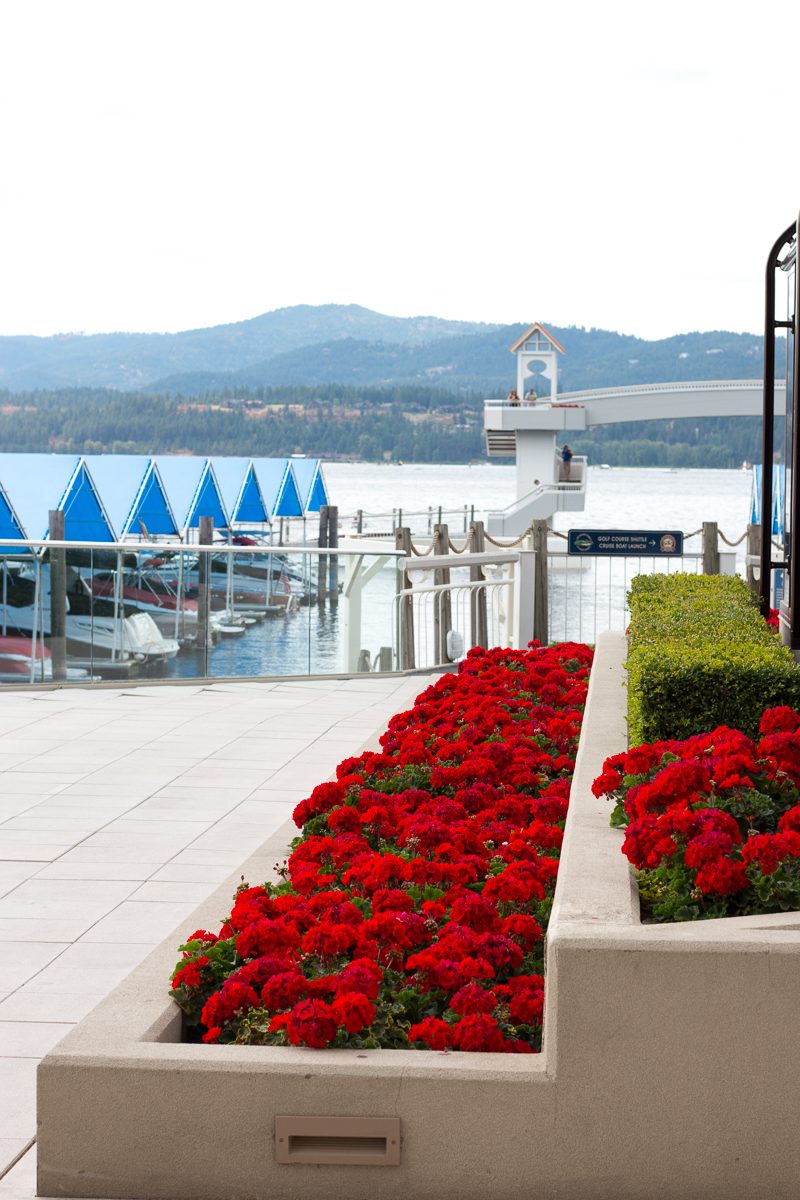 The grounds are really pretty with the bright blue awnings and vibrant red flowers. We happened to visit during the many fires on the west coast so you'll notice the skies are gray. Normally they are a brilliant blue.
The resort is known for it's golf course and the famous floating 14th hole. Such a pretty scene. We also heard great things about Cedar's Floating Restaurant.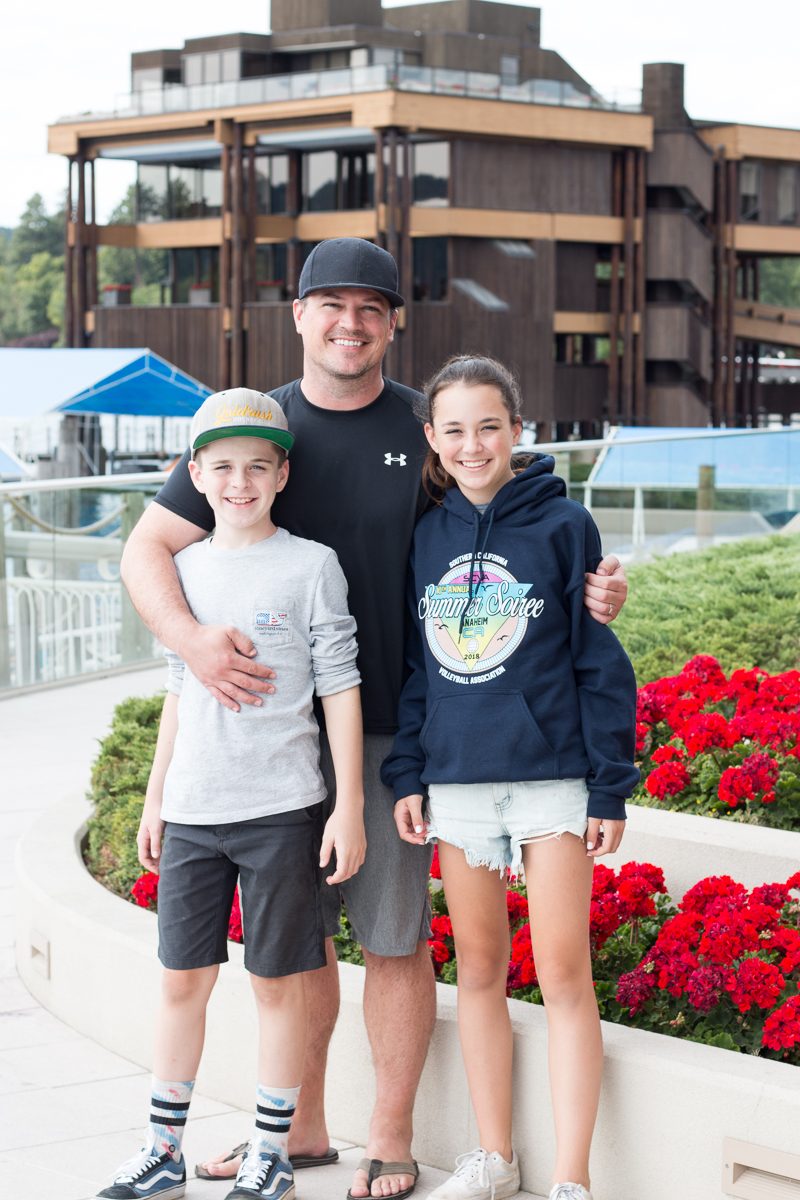 I must admit that these two loved the adjacent shopping area with the candy store! They never met a candy store they didn't love.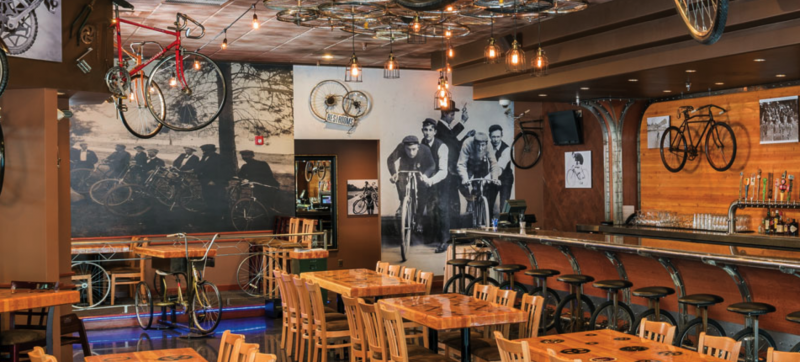 photo via taphouse
We did cruise across the street to Taphouse Unchained (part of the resort). Loved the bicycle theme and enjoyed a couple of appetizers and drinks.
RENT A HOME
We were so fortunate to be able to stay in my cousin's home. It sits right about Hayden lake is absolutely gorgeous. When we travel, it's often the down time that I love most. Coffee out on their deck was such a special treat. Plus long conversations well into the night and a glass of wine are the moments we will remember for a long time. Adore Matt and Erin and wish we lived closer.
Staying in a home can be a great way to go so you may want to check out VRBO or Airbnb for a rental.
WHERE TO EAT
It's official. We have four foodies on our family. All of us love to eat and love finding new great restaurants while traveling. I'll share some of the spots we hit up as well as a list of other great places for you to try.
First up is Crafted. This place gets a five-star rating for ambiance and decor. I could have sat out here all day long. With live music, outdoor seating, cafe lights and great drinks, it's a nice spot for sure. It was very crowded so be sure to go early or make a reservation.
Even the inside is great. Everyone liked their meals, but I wouldn't say it was our favorite. Still highly recommend.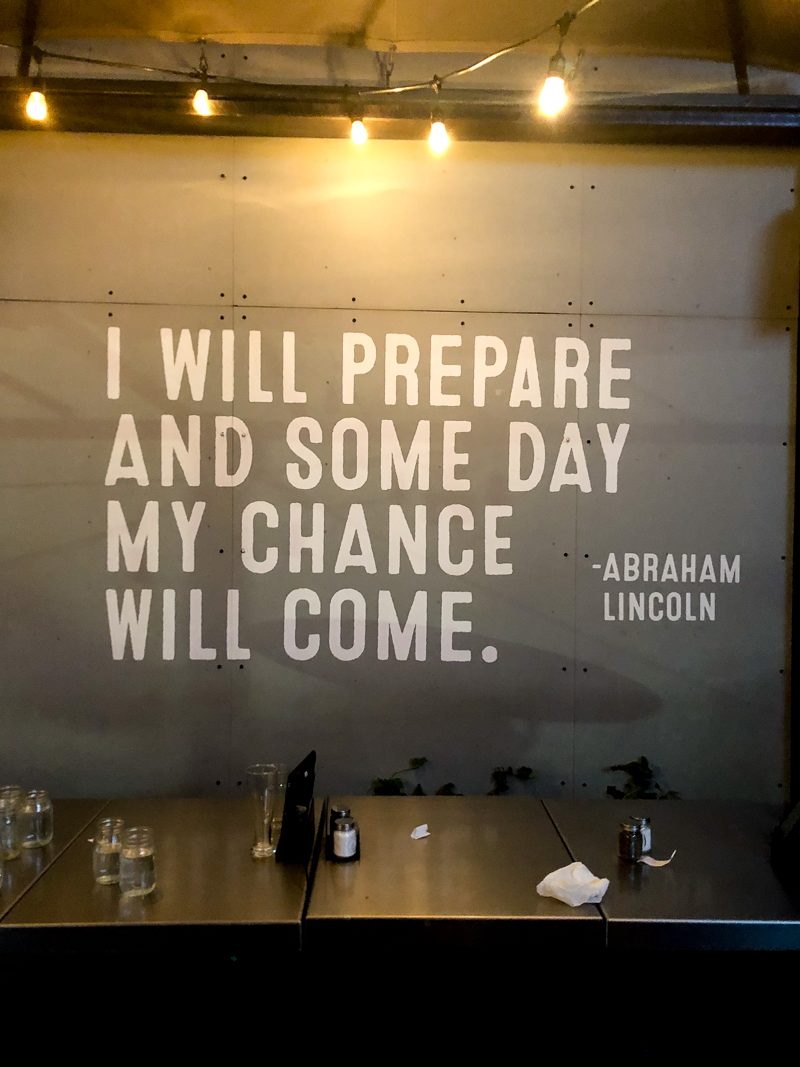 This quote on the patio struck me. It reminds me so much of my son. He is the hardest working ten-year old I know and this pretty much sums up his outlook on life.
This is a look at Anthony's which is part of the Riverstone area. While we did not have a chance to eat her, my cousin and his wife recommend it. Great location and the menu looks incredible.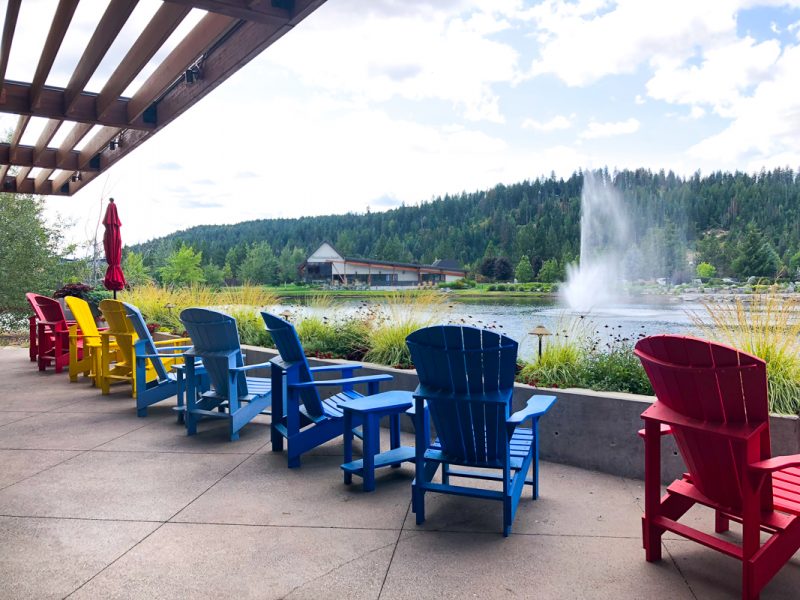 That view! These colorful chairs sit on the patio of Anthony's. You can get a better view than that. Especially at night when the buildings around the water are lit up. So pretty.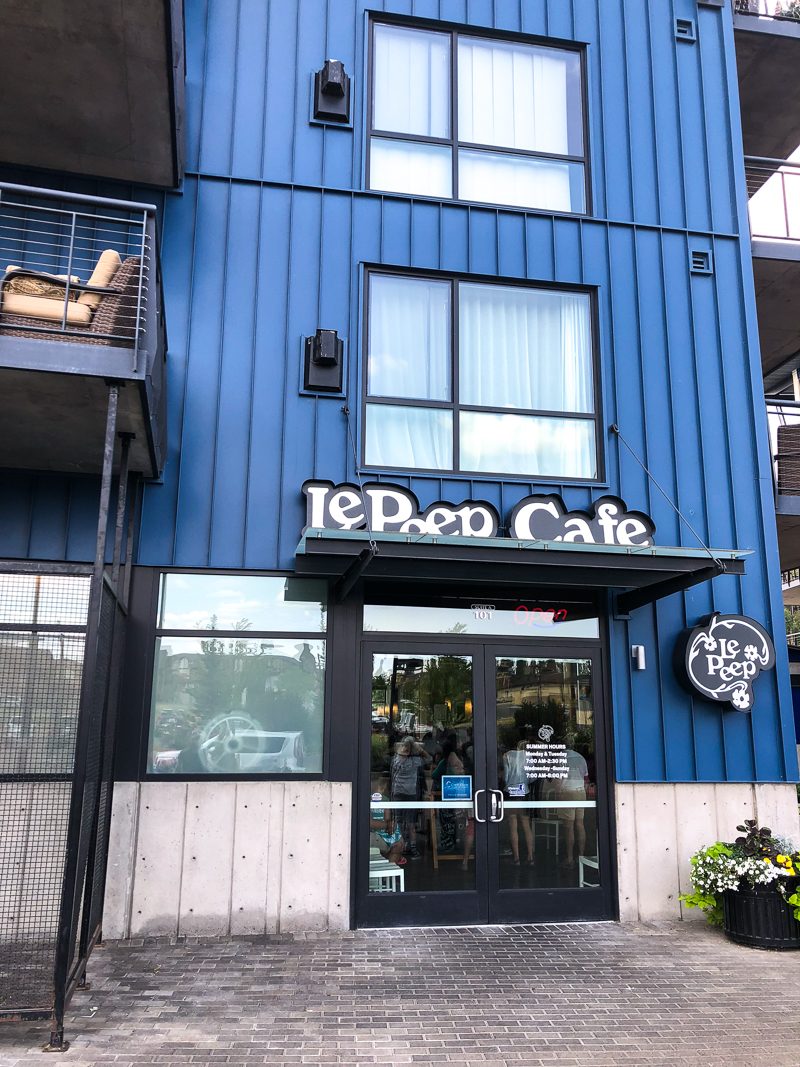 If it's breakfast you are looking for, Le Peep Cafe is beyond charming. Crowded and possibly a wait, you can leave your phone number and go walk around the area. Or you can grab a cup of coffee and wait.
While the inside is super cute, I highly recommend sitting outside on the patio. You can beat the view. My daughter had the seasonal peach pancakes and says they were incredible.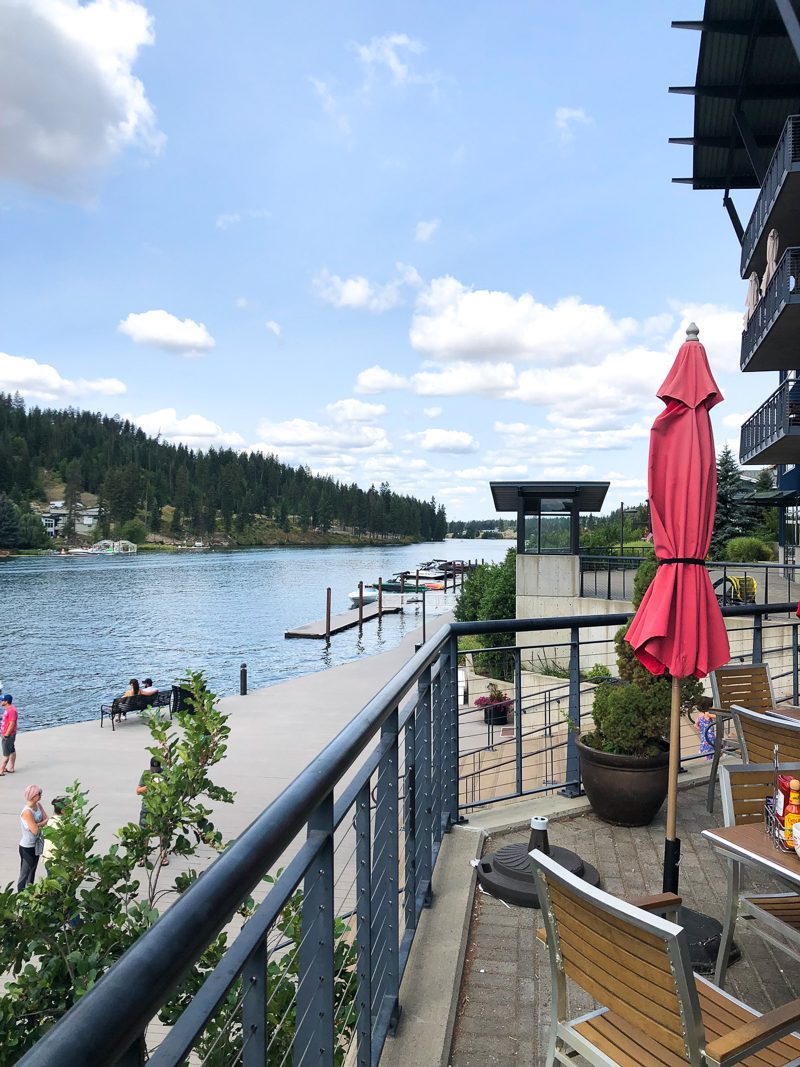 Such a fun spot to watch people come and go in their boats. Le Peep sits right below a collection of condominiums. An up and coming area for sure.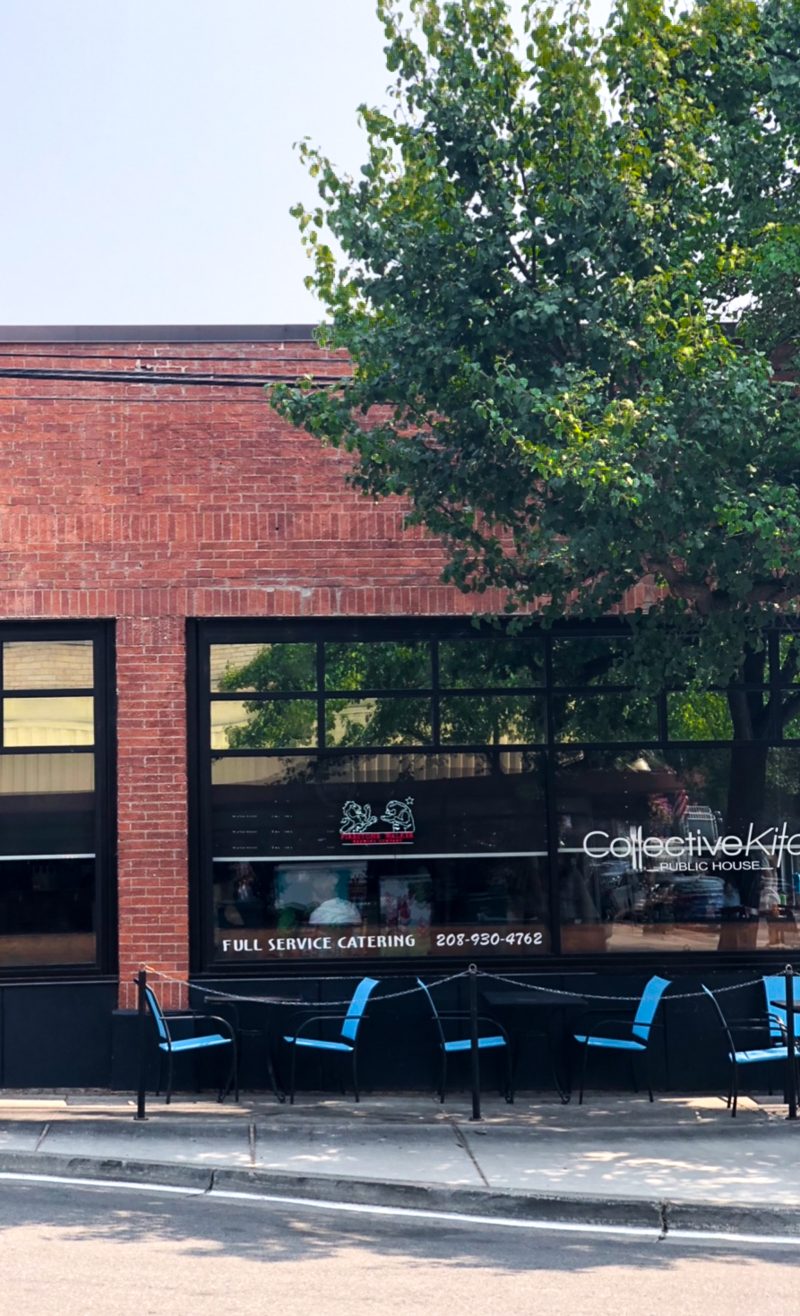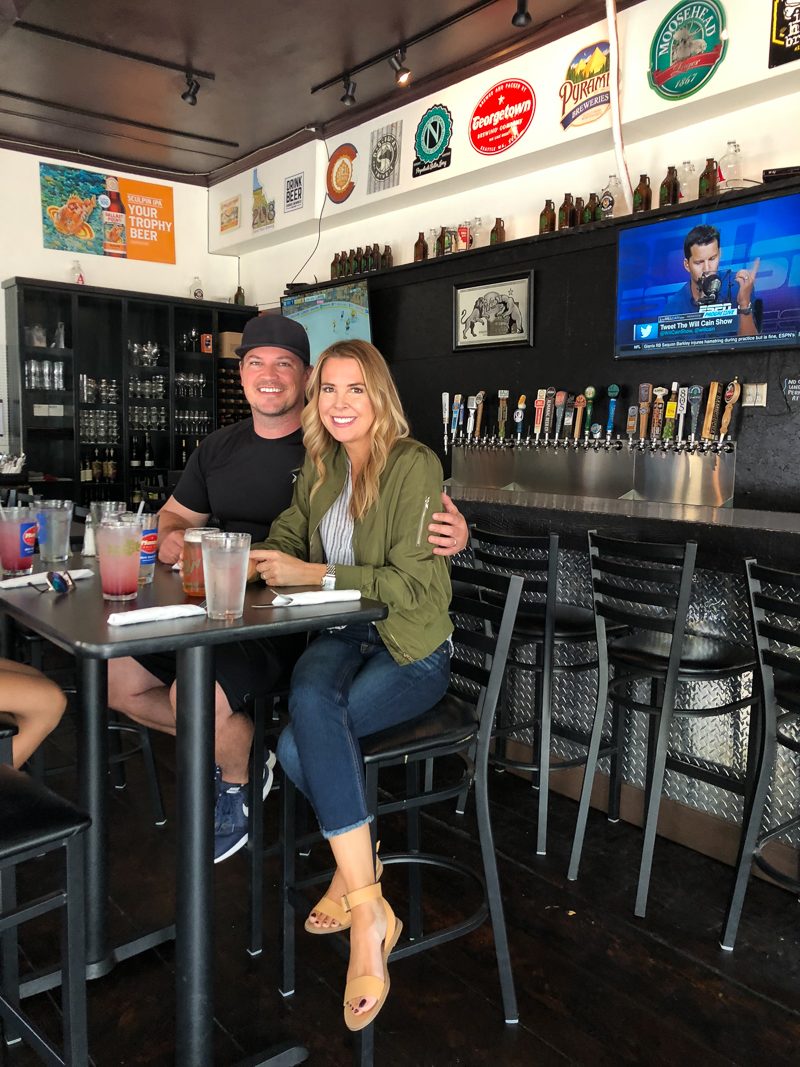 We also popped into Collective Kitchen for lunch. The kids were over the moon about the Huckleberry lemonade. I have to admit it was delicious.
GREAT PLACES TO EAT
Beverly's – located on the 7th floor of the resort with incredible views
Fire Artisan Pizza
Bardenay Restaurant and Distillery – Riverstone area, great menu choices
Anthony's – fantastic location and ambiance
Le Peep – can't beat the location
Crafted – live music, loved the interior
Dockside
WHERE TO SHOP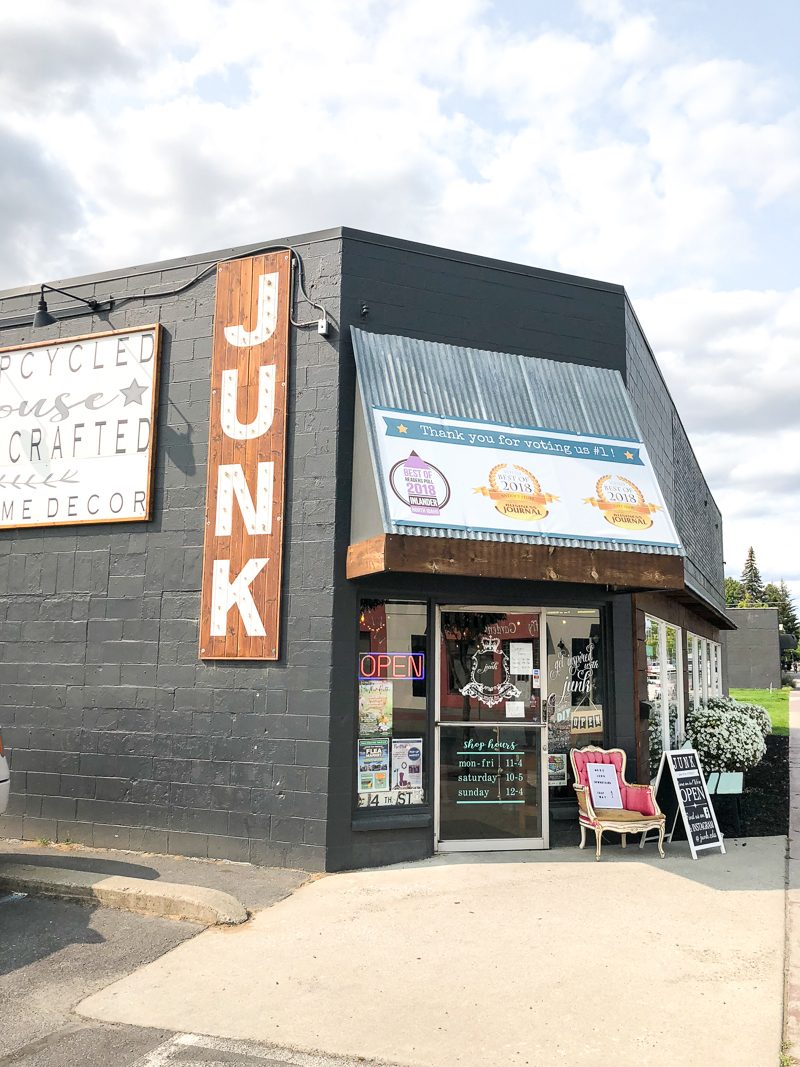 You can't go to Coeur d'Alene Idaho and not go to Junk. We had driven by this spot and I was saying how much I loved the name of it. Then Erin, my cousin's wife, let me know it was a favorite of hers so I had to go in. It's incredible.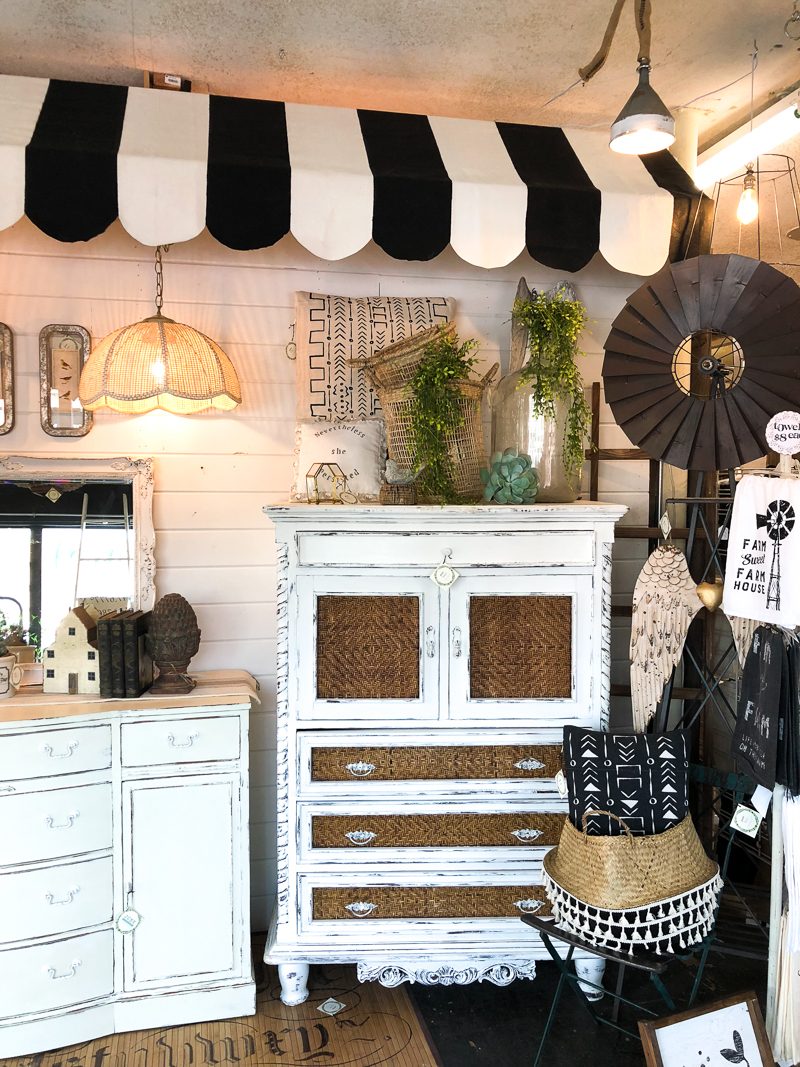 It's two levels of pure heaven. I just wish I lived closer. Knowing I only had a carry on to take on the plane definitely put a damper on my shopping trip.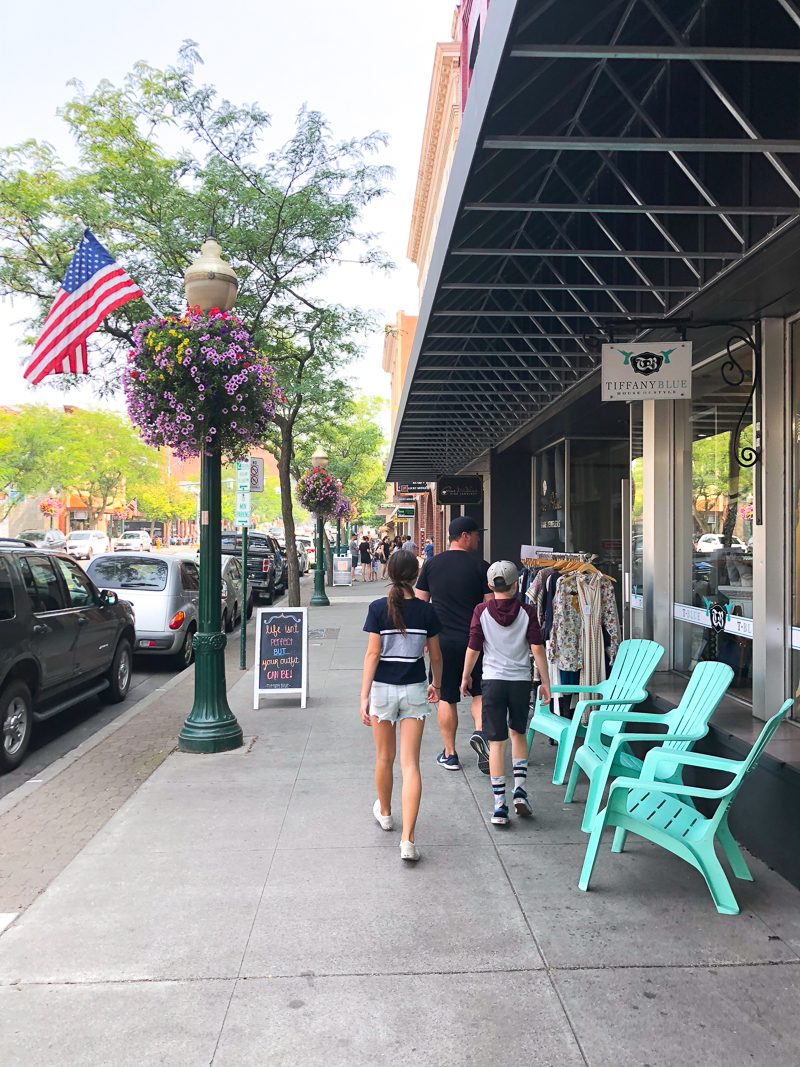 Downtown Coeur d'Alene is right around the corner from the Resort and is lined with darling shops and restaurants. As a girl who can't keep her own flowers alive, I as in awe of the gorgeous blooms everywhere. So pretty.
WHAT TO DO
As an outdoor destination, it was immediately obvious why people fall in love with this area. Whether it's hiking, biking, boating, golfing or skiing in the winter, outside is where you will want to be.
LIFE ON THE LAKE

These four met for the very fist time on this trip. They got along so well it was amazing. My kids are already asking when they can come and visit us.

Pure happiness right here! A day on the boat is a day well spent.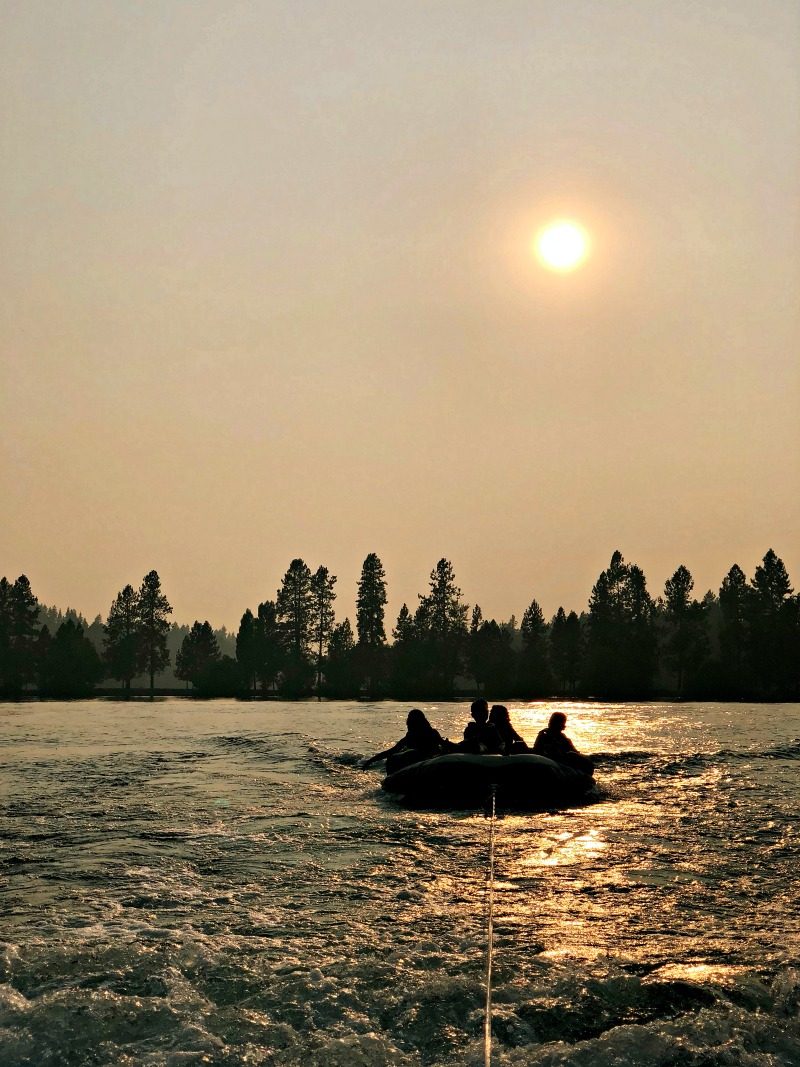 CHECK OUT FERNAN LAKE

Couldn't go to Coeur d'Alene and not visit this lake! My dad took a picture of my mom in this exact spot when they visited my aunt and uncle.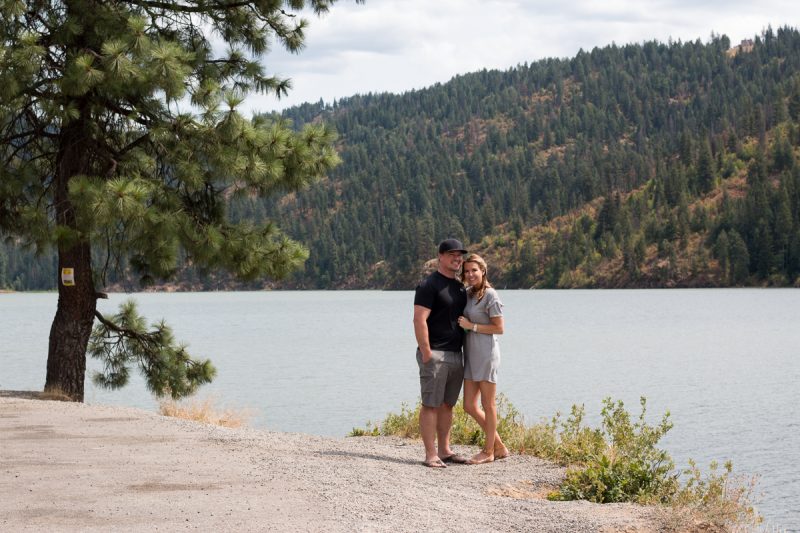 Fernan Lake is beautiful. It's a quiet and peaceful spot to just take in the scenery.

HEAD TO MONTANA

Montana is just about 60 miles away from Coeur d'Alene. We drove two hours to a spot along the Clark Fork River to river raft with the kids. Every mile of the drive was absolutely gorgeous. It really took your breath away. No traffic and a scenic drive make for a pretty easy journey. There is a one hour time change so if you decide to head to Montana, just take note of that.

WHITE WATER RAFTING

My heart. These two are our world and sharing the world with them makes me so happy. I want them to always have a love for adventure and seeing new places. Between rapids, they loved jumping in and swimming. And you honestly can't beat the scenery. I was in awe. This was day we won't soon forget.


These two are so adventurous and up for absolutely anything. Even cliff jumping. I stayed in the raft and took photos!

Talk about an adventure. We went through Wiley E. Waters for our rafting trip. Note to self for next time. Helmets. None of the rafting companies out on the water had helmets and that was something we were not prepared for. If you have never gone before, it is exhilarating to say the least. Shortly before my dad passed away, he had told us the white water rafting was on his bucket list. We definitely felt his presence keeping us safe.

Thank you Coeur d'Alene. You were so good to us. And thank you to Matt and Erin. We love you so much. Another family adventure in the books. We will be back.
Let me know if you have any questions about this area. Especially if you plan to visit. Enjoy your day. You can find more of our travel guides below.