Good morning! Sharing about coffee with Nate Berkus is not a topic I thought I would be writing about. I definitely didn't realize the opportunities that would arise when I started writing this blog six years ago. When exciting opportunities pop up my first response is always, "Wait, what? Did they get this wrong?" Having the chance to sit down with someone I have long admired was truly a pinch me moment. We talked about design, shopping for deals, my own kitchen, and his role in designing appliances. It was truly a pleasure and I am excited to share more with you.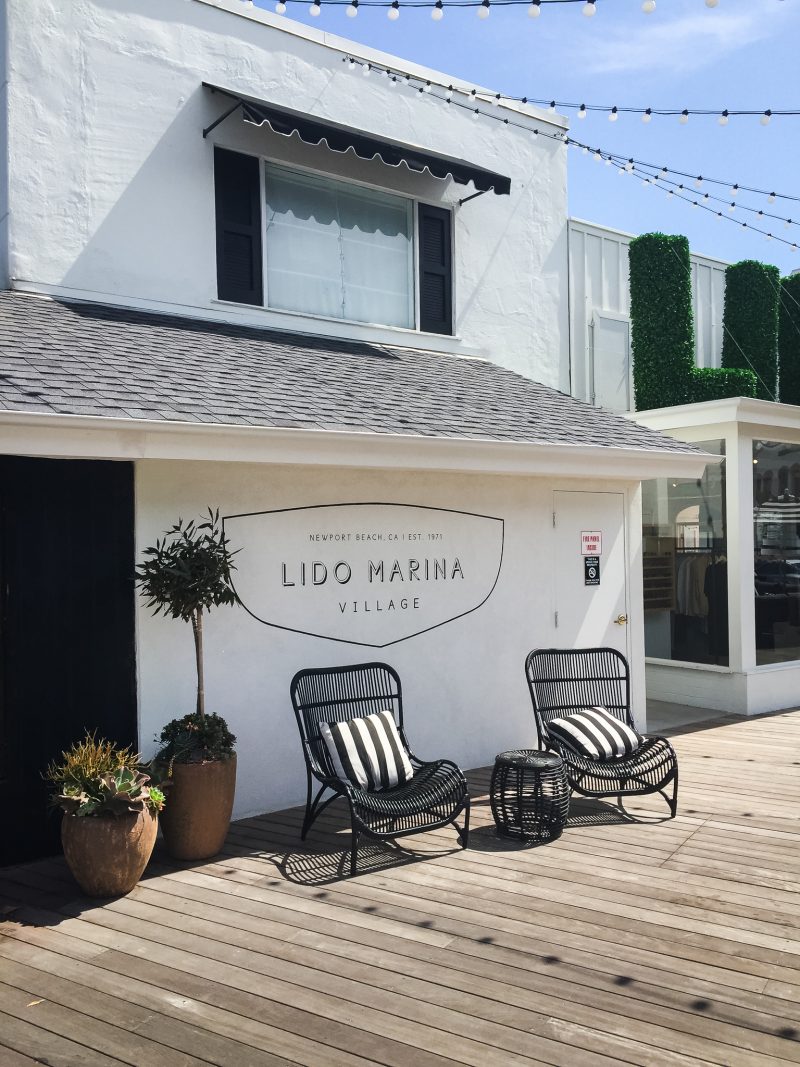 As timing would have it, I literally would be going from Lido Marina Village straight to my son's playoff baseball game. But this was worth racing around for. If you are local, have you hit up Lido yet? It's undergone a complete renovation and is just beautiful. It's filled with charming restaurants and shops and does not disappoint. It sure has changed from what it used to be.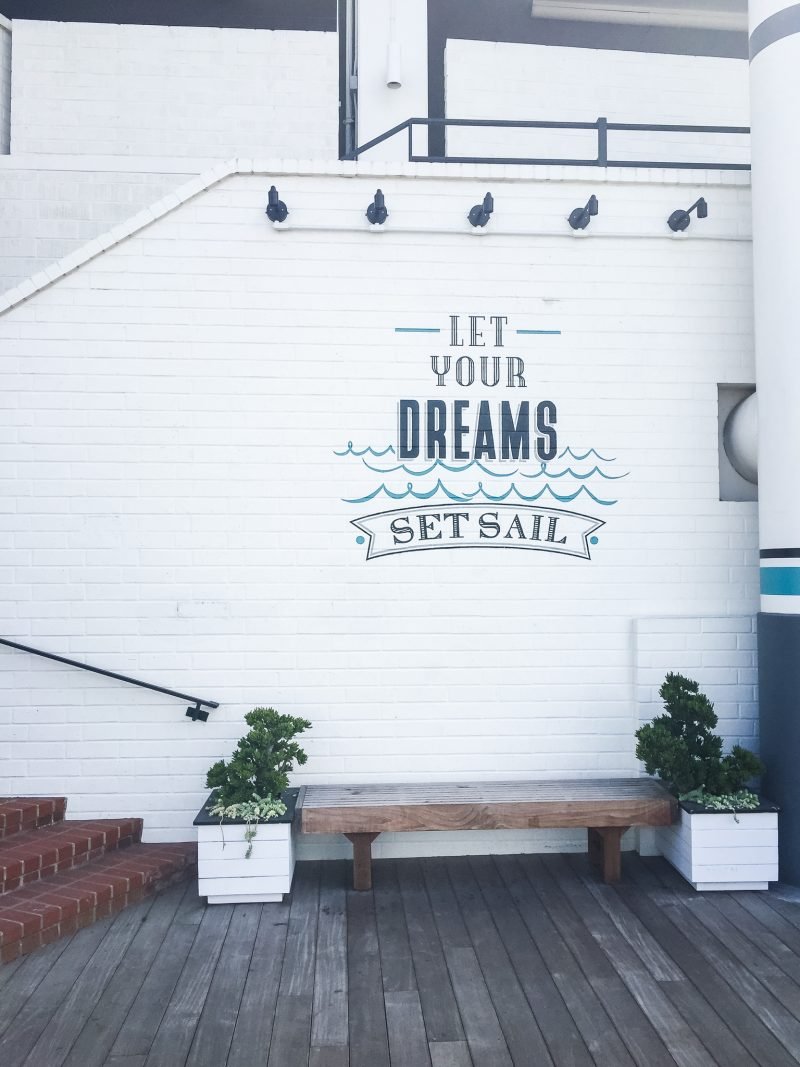 This cute mural greets you as you come from the parking garage. Love this so much.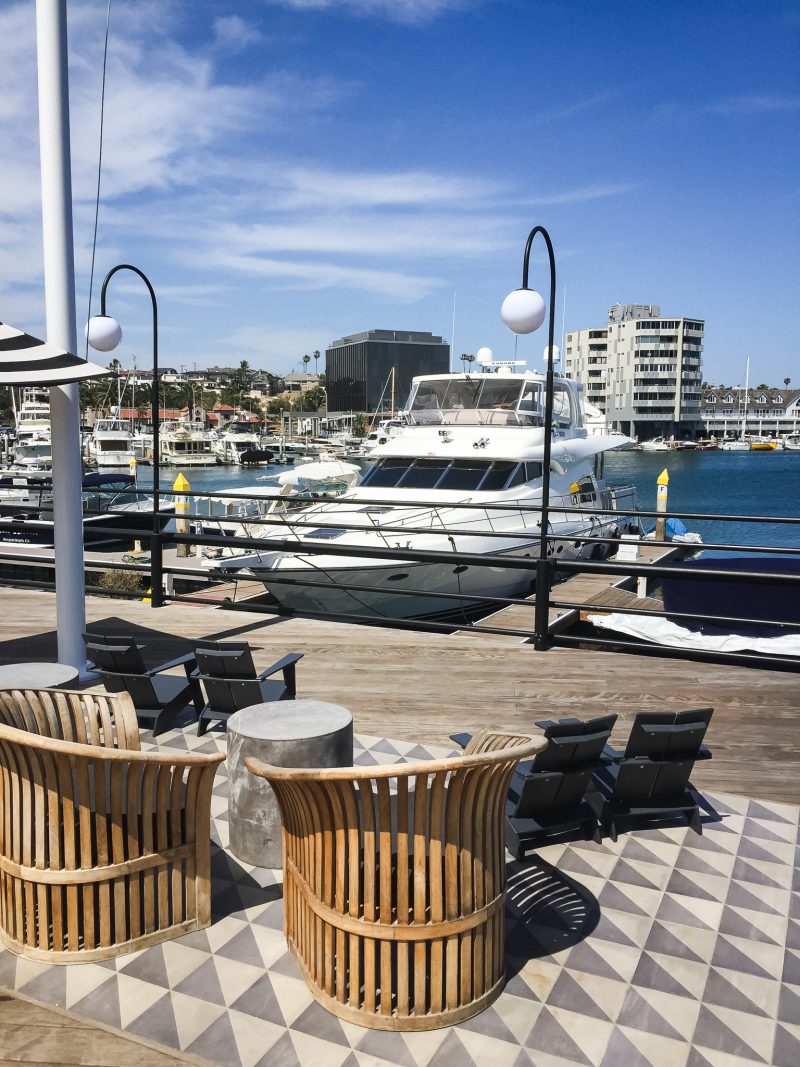 You can't beat the view! All of the shops and restaurants sit along the waterfront with a view of the docks and boats. You may remember my tour of Serena & Lily not too long ago.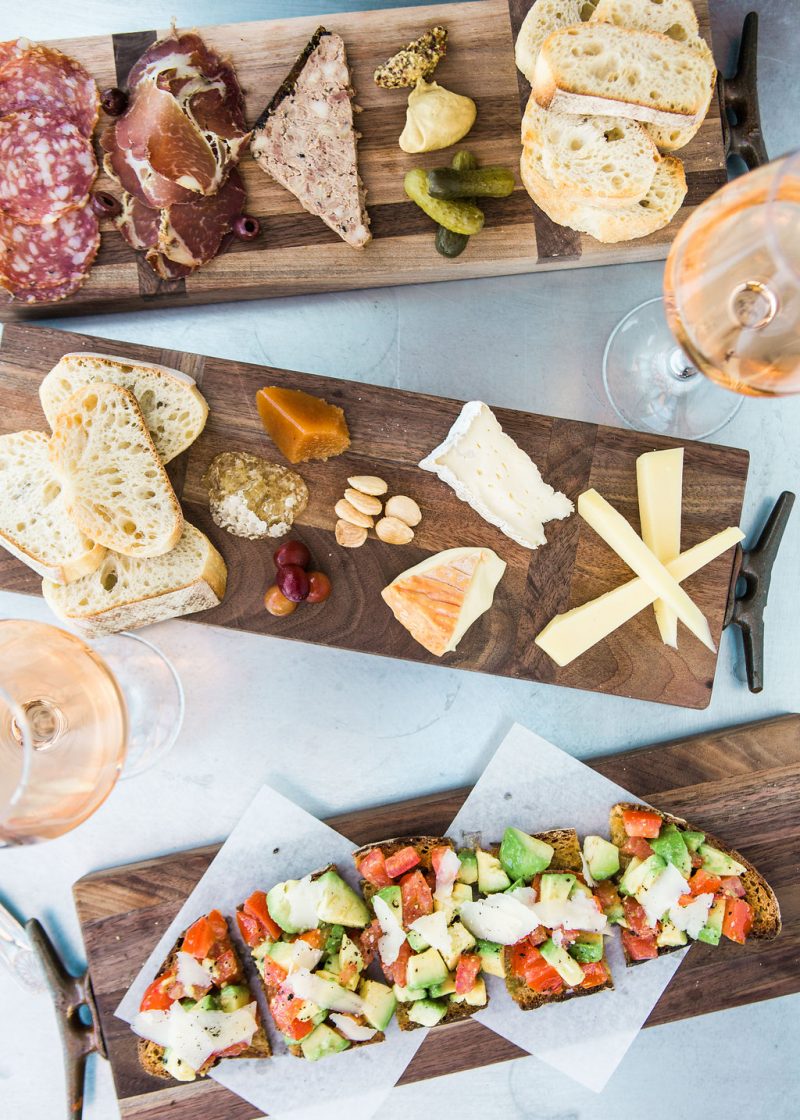 Zinqué is a spot not to miss if you are wandering around this area. Fantastic food and drink and a great place to grab a coffee, too.
This is where I was sitting when Nate and Katie walked up. Let's just say it's a little nerve-wracking when someone you admire so greatly casually walks up to meet you. Katie is a representative for LG and has worked closely with Nate for about 7 years. We immediately hit it off and I knew it would be a relaxed conversation. Sitting down with a blogger helps to spread the word on their end and sitting down with Nate checks off a bucket list item on my end. It's a win-win!
Nate & Jeremiah by Design
Most likely you have seen Nate & Jeremiah by Design on TLC. If you haven't, you are missing out. These two are so authentic and adorable together. Throw in the most darling baby girl and it's a recipe for success. I love watching them overhaul homes while keeping it real. They actually address the real budget and are honest about how much things cost. Using their connections, they can make things happen for their clients but they don't leave the viewer wondering how all of that was accomplished on a smaller budget. Refreshingly straight-forward.
COFFEE TALK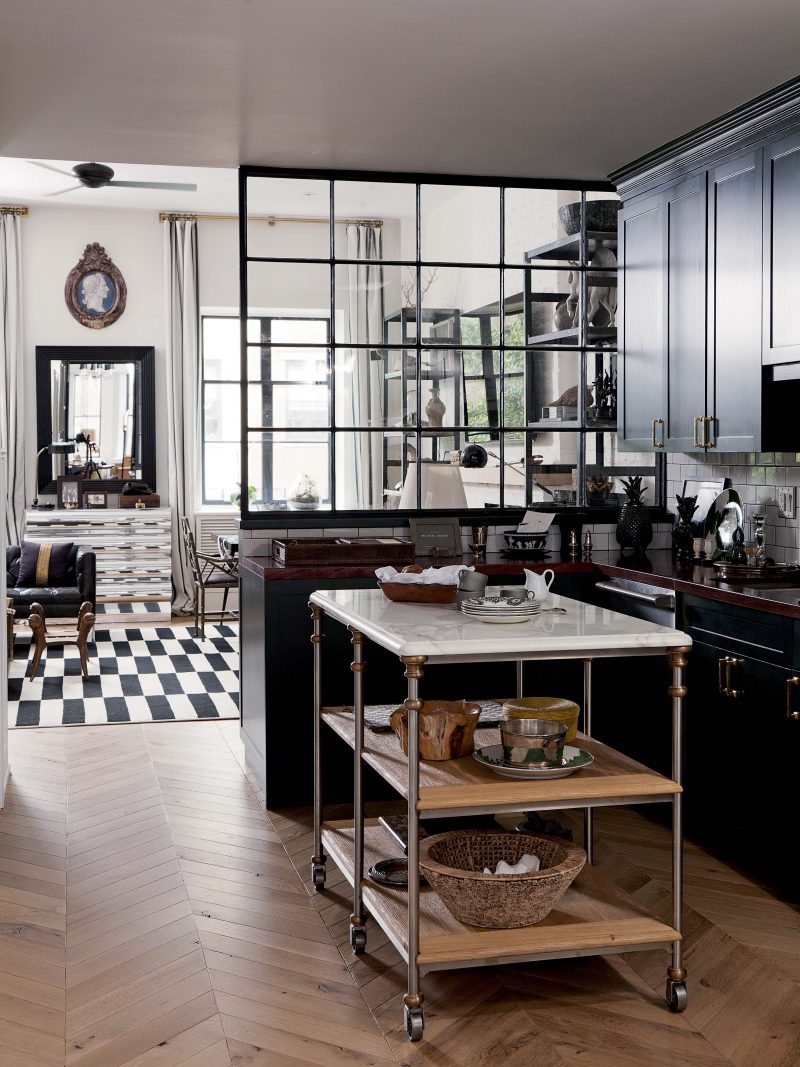 Swooning over Nate's NYC kitchen. Those floors and the juxtaposition of the marble island with the deep wood countertops is so beautiful. Love every detail. We talked a bit about my own kitchen when he mentioned he saw we renovated it. I shared that while I am over the moon to have built-in appliances, I miss my LG fridge so much. We now have it in our garage. You all know how much I agonized over purchasing the right appliances for our previous home and we were so impressed with what we went with. Little did I realize Nate has been helping design the LG STUDIO line for some time.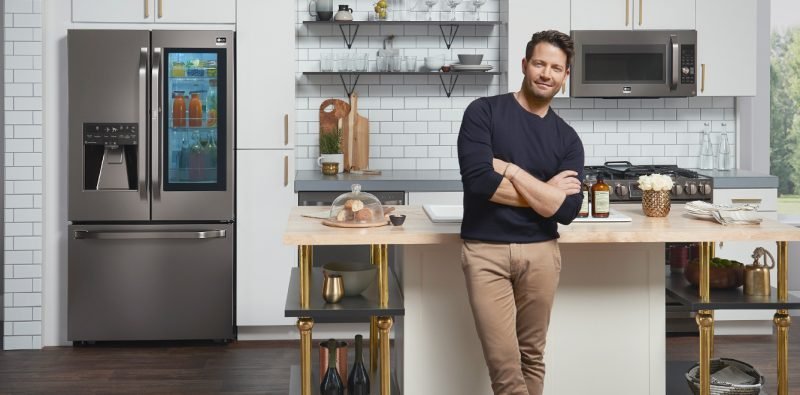 Digging this fridge that allows you to tap the exterior window and peek inside. Such an awesome feature. This would solve the issue of my son opening the fridge and just standing there. For way. too. long. Anyone else relate?
MY OWN KITCHEN
I shared with Nate that we had undergone phase one with our kitchen reno. Basically we lightened up the space prior to moving in (before and after) and I shared that I still want to swap out the countertops and add some warmth in phase two. Having Nate share his advice on what I should do to accomplish that was a moment!!! Now I'm wondering . . . if I take his advice can I say the kitchen was designed by Nate? LOL.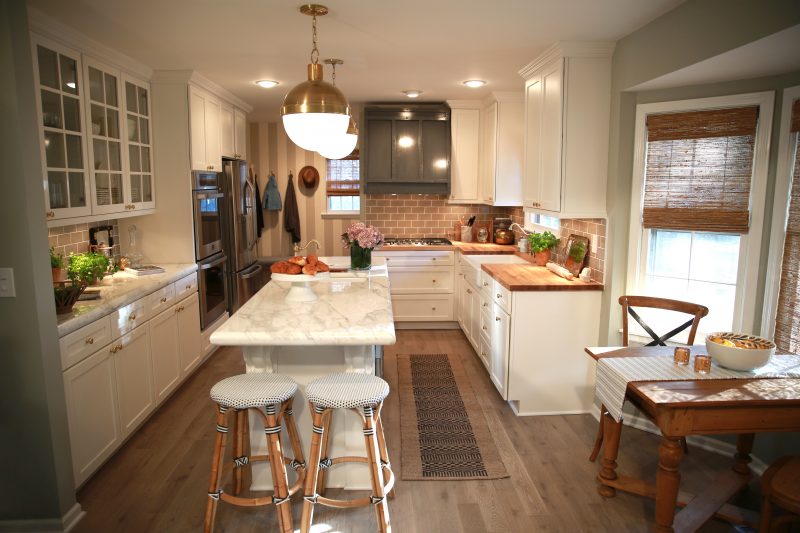 NO MORE FINGERPRINTS
Did you know that Black Stainless Steel is a thing? I didn't! It's the newest line designed by Nate and it solves my biggest annoyance with our stainless appliances. No more fingerprints. Ummmmm. Hello!? Yes, please. Do you know how often I use stainless steel cleaner on my fridge? If you have stainless appliances you know what I mean. Look, they are beautiful but boy is it an effort to keep them from looking water stained. I also am drawn to the very warm look of it. It's a deeper, richer look that can bring warmth to a space.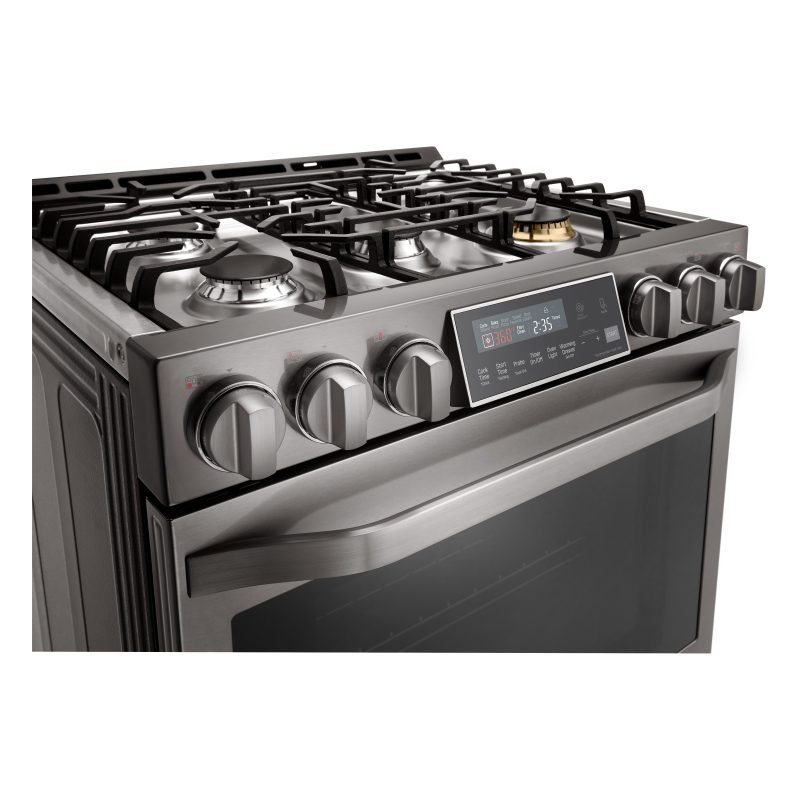 About the Black Stainless Steel Finish – "The LG-pioneered Black Stainless Steel finish elevates the traditional stainless steel look that has become the standard in today's homes with a satin-smooth, warm and sophisticated finish unlike any other. Deep yet brilliantly appealing, It is also coated with a special material making it fingerprint and smudge-resistant, requiring only a dry cloth to return it to its original luster."
By the way, what I miss most about my fridge is the bottom freezer drawer. LOVED that feature. The French door style of the fridge just worked really well for our family. If you are debating that style, I am happy to answer any questions in the comment section.
DESIGN YOUR OWN KITCHEN
I have a few readers who have reached out to me because they saw our kitchen makeover and are embarking on their own right now. If you are, too, you can play around with this design tool that allows you to change-up the style of a kitchen and see what you like.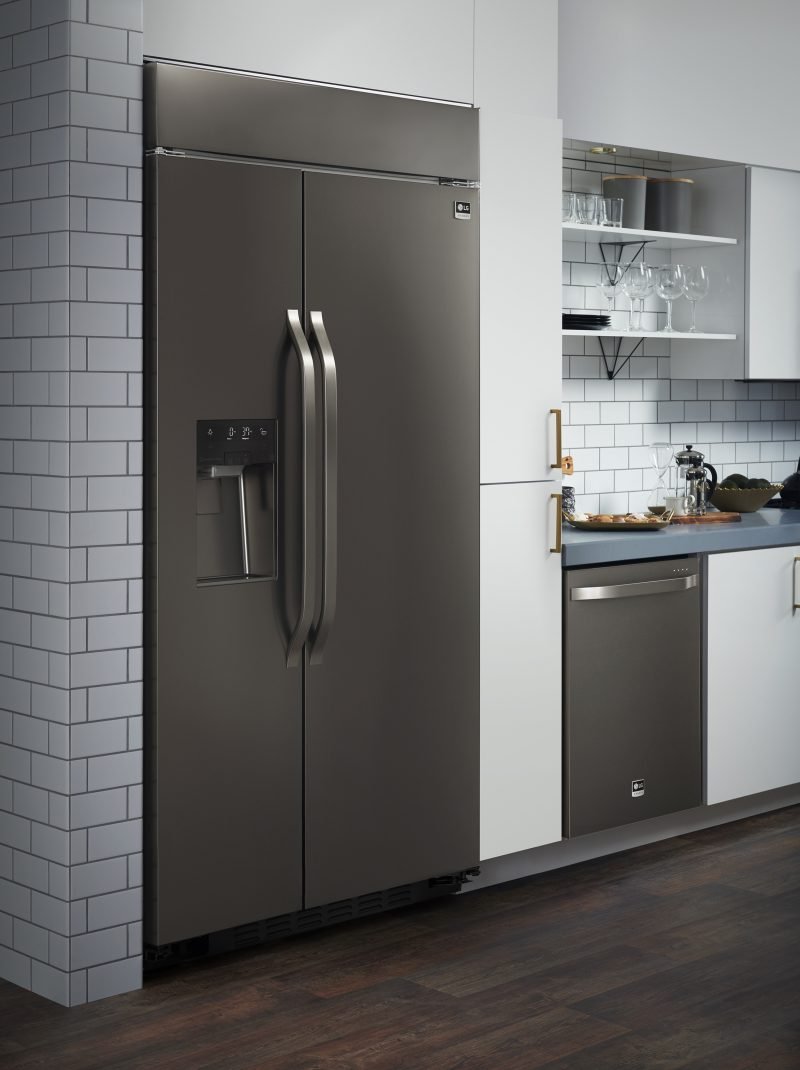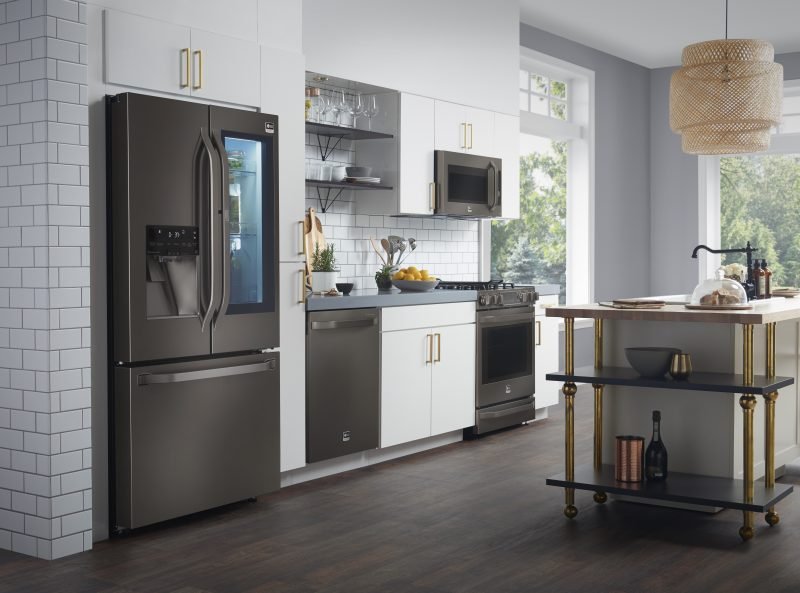 The Black Stainless really is so warm and welcoming despite it being a white kitchen. Love all of those brass elements, too. If you are drawn to an all white kitchen (like I am) the Black Stainless from the LG STUDIO line is a great option to consider.
MY BLOG NAME
Nate told me that he loved my blog name. I almost fell off my chair. But his reason for loving the name is exactly why I chose it and why I have always admired his philosophy on design. He spoke about how a space should be filled with objects that hold meaning and that you truly love. "I like things that look like they have a story to tell." Look, objects don't trump family and relationships. But I love the idea of giving thought to things we do have in our home. Whether it's the oar from my brother who I miss dearly or the hammer my husband has from his Grandfather, they are reminders of people we love and help to create a story. The most special pieces in our home seem to be things passed down to us, DIY projects that hold special meaning, or artwork created by the kiddos. They all tell our story.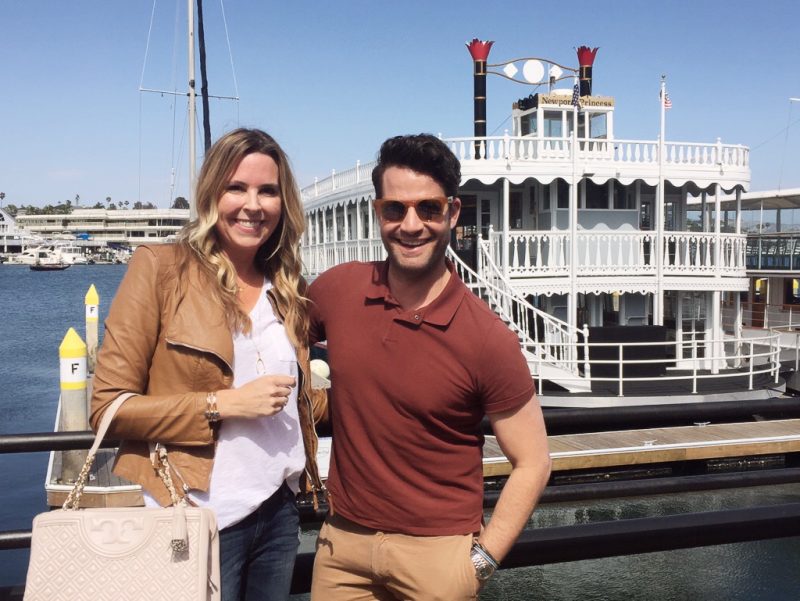 Proof we did actually meet. May be my least favorite photo of myself ever but it didn't seem like the best time to take 5-10 more. How about this angle? Or maybe this one? So instead we roll with it and I can honestly say that this one was of my blogging highlights by a mile.
Thank you, Nate. It was a pleasure to meet you.
He is just as down-to-earth and genuine as you would imagine.
What's on your agenda today? Looks like a some time in the sun followed by hockey lessons for us. Wish me luck. I finally acquiesced to time on the ice and praying that all of my son's teeth stay where they belong.