*This post is written in partnership with Nordstrom.
Ladies! Can you believe it's been two years since our last Girls' Night In session. That's unbelievable to me. A couple of weeks ago, I asked for questions via my Instastories because a good chat is long overdue. To keep the conversation going and more inclusive, I will respond to each comment directly in the post. I love that we can all open up and be honest about different issues we face as women, wives, moms, friends, daughters and more. Hopefully this series helps you to get to know me a bit more and visa versa. So welcome to Girls' Night In! Come as you are, grab a hot cocoa or cocktail and let's get real.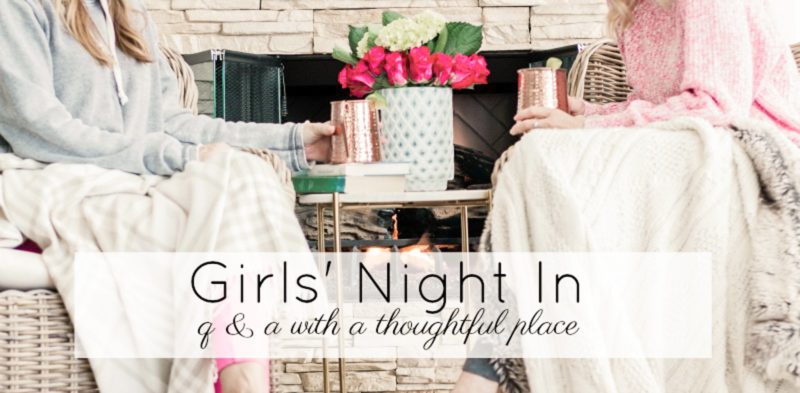 QUESTION #1
What tech boundaries do you put in place for your kids?
Answer: How much time do you have? No, just kidding. Both of my children received phones in junior high. We have always been a tech-free family when it comes to homework time, dinner time, and the car. One of my favorite memories growing up as a child was having dinner with my family every night and the conversations we would enjoy. I look back so fondly on those times. I want the same for my children. We have never had to say, "You can't have your phone at the table." Both children have always appreciated the fact that we all interact and talk. The same goes for when we are out at restaurants.
We have asked that the kids not be on their phones in the car. That goes for our car or if they are driving in someone else's car. I don't understand having your face in a phone when you could be chatting with your friends or family. To me it just doesn't make any sense and I think my children feel the same. Our struggle is definitely more with our daughter and the time she spends on the phone. My son isn't interested. Our biggest concern with him right now is watching too much hockey (not really worried).
While our daughter has yet to jump on social media (that is about to happen) she still falls into the trap of too much screen time. To help with that, the kids phones have screen time limits on them and they automatically turn off at night. There is more than enough research out there for me to know that too much of anything just isn't good for us. But technology and the role it plays in our children's lives is an ever evolving animal and we will just have to adjust as we go. There are no clear cut right or wrong answers in my book. Each child is different and therefore, rules or expectations need to be different. Would love to know your tricks to keeping it under control.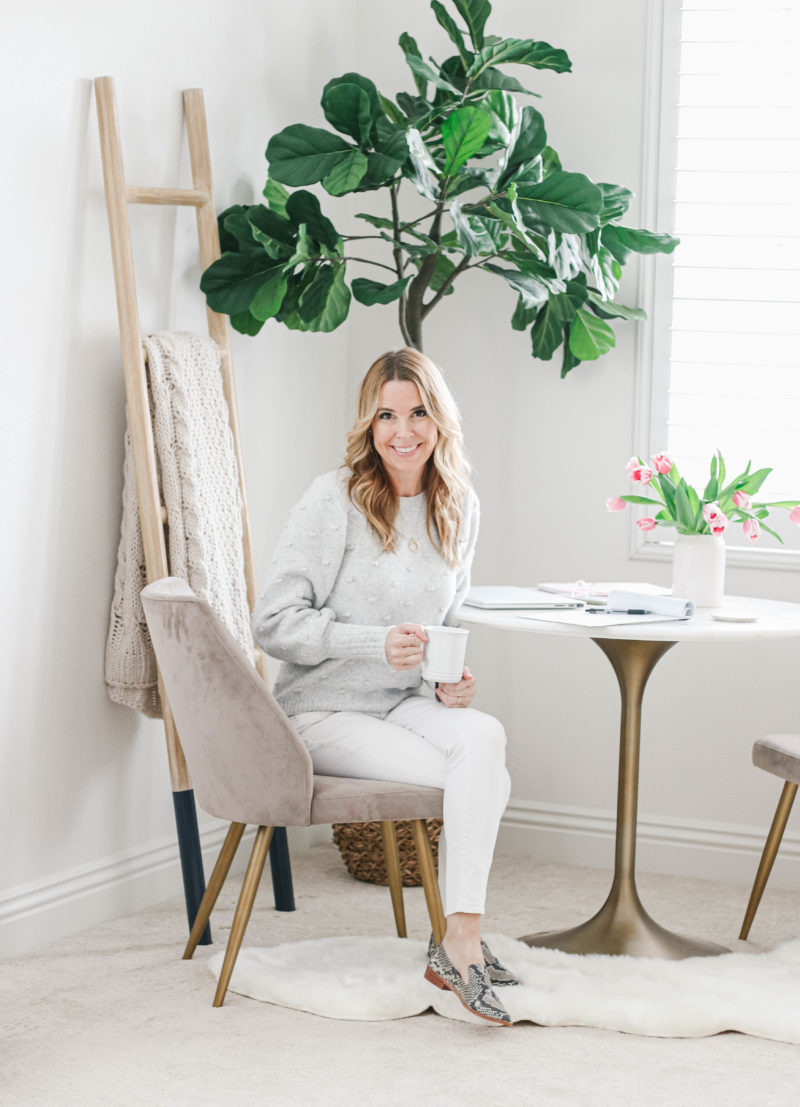 QUESTION #2
What's your favorite family vacation destination?
Courtney: This question really gave me pause. We don't actually return to the same place very often. Instead, we love to mix it up and explore new places. We do, however, go to Big Bear with two other families every year and that is a trip we all look forward to. The children have literally grown up together and it's a situation where friends are more like family. It's relaxing and easy (well, especially now that they aren't toddlers) and a nice way to mark time. The kids are out on the lake every day and it's just wholesome fun. As far as the four of us are concerned we absolutely loved our summer trip to Vail, Colorado and highly recommend that.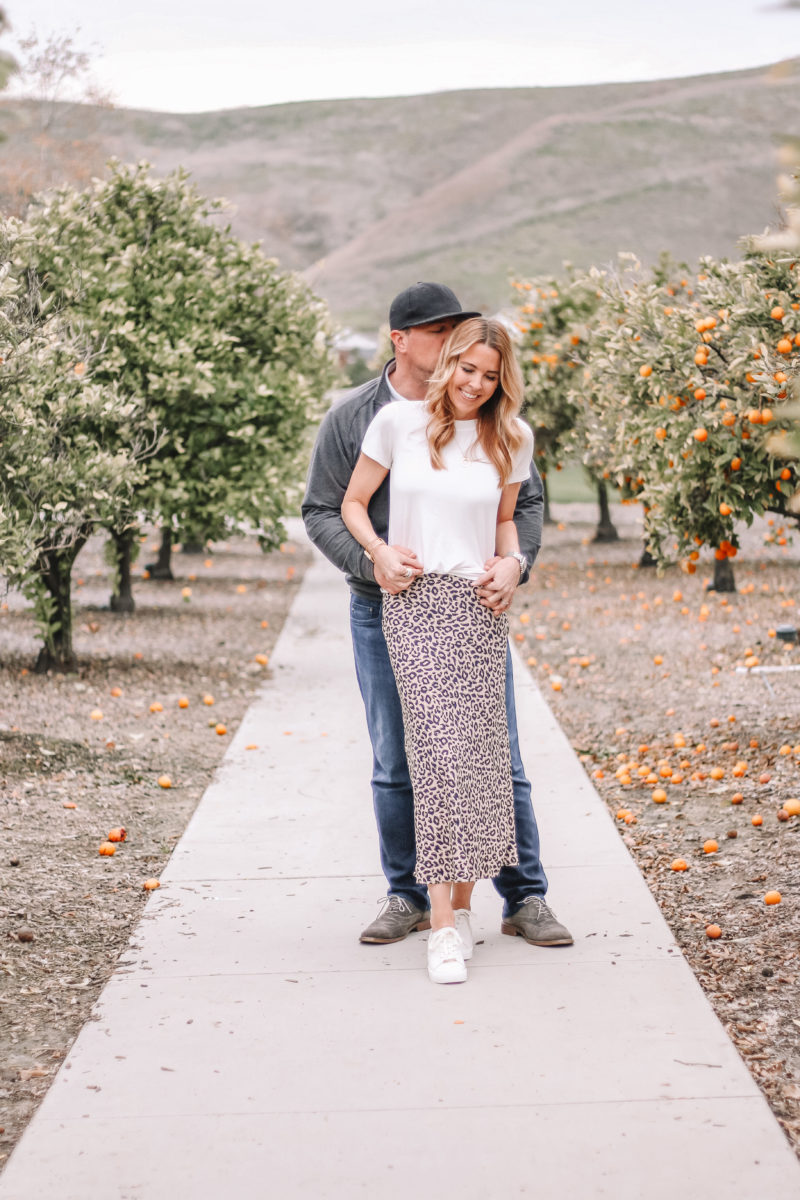 skirt | t-shirt | sneakers | his pullover
QUESTION #3
How did you and your hubby meet? You two are very sweet!
Courtney: This is by far the most asked question I receive when it comes to our personal lives. I can't believe I have gone this long without sharing this story. Gosh, it takes me back 19 years. That's nuts. Boy do I suddenly feel old. But here we go.
It was the 5th of July, 2001 and my girlfriends and I were headed out for the night. We spent most of the evening at the Yard House in Triangle Square. It just so happened that someone I had been dating was there and said he would drive us all to another bar. So for any of you local gals, you might recognize the dive bar we ended up at. It wasn't a quaint little cute bar, it was straight up gnarly. Pierce Street Annex. I had never been and come to find out it wasn't unusual for fights to break out late night. Lovely. Just lovely.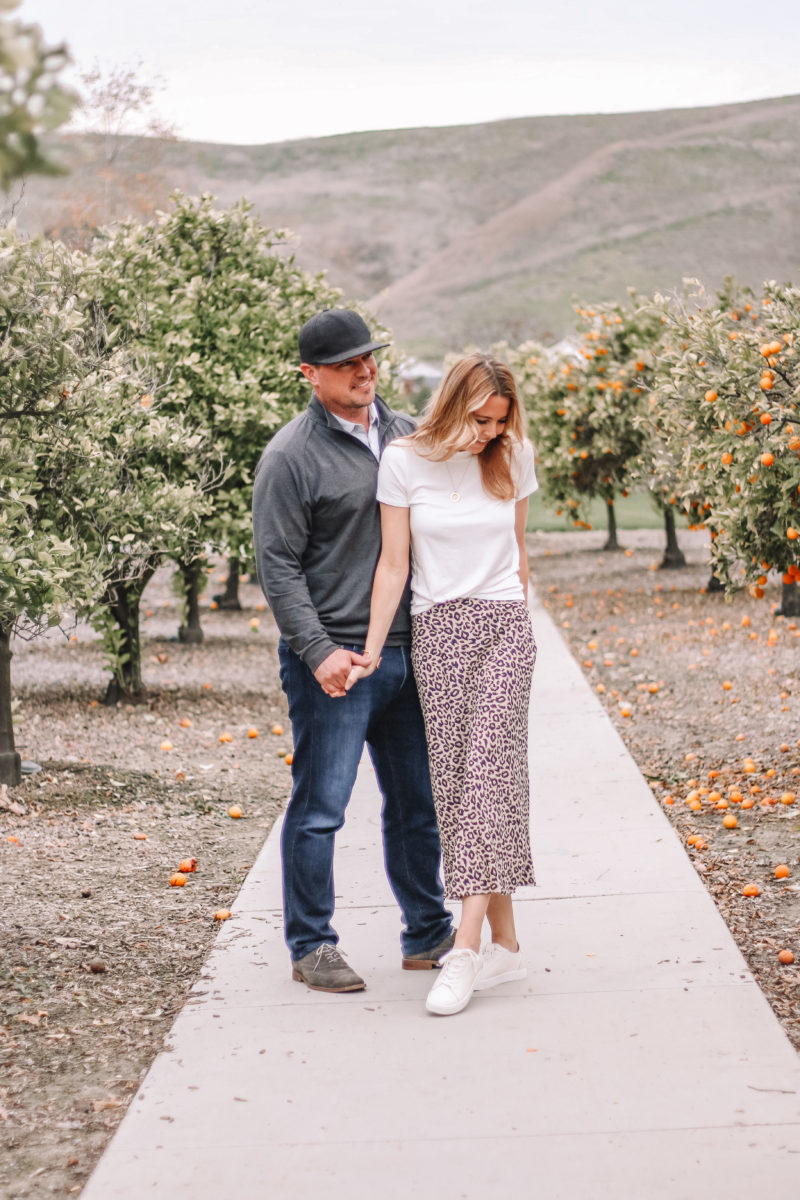 While hanging with my group of girls, I see a very cute boy across the way. In fact, one of my friends says the same thing. There was something about this boy. Growing up in California, I was used to the surfer boy. That was the norm. This dark haired boy was dressed in khaki pants and a plaid button down. He looked like he had just stepped out of the J.Crew catalog (Sure enough, Pennsylvania).
A little back story on me. I am pretty darn quiet and reserved until you really get to know me. And that takes some time. But something came over me and I went right over to him and his friend (now one of our dearest friends). Are you ready for my pick up line? It's one for the record books.
"Hi. My friend thinks you're cute!"
OMG. Did I really just say that? Did those words just come out of my mouth or is it still in my head? What are we, 13 again? Cue the embarrassment and bright red face. Clearly I had not done this before. His response . . .
"Well, can you tell me your name?"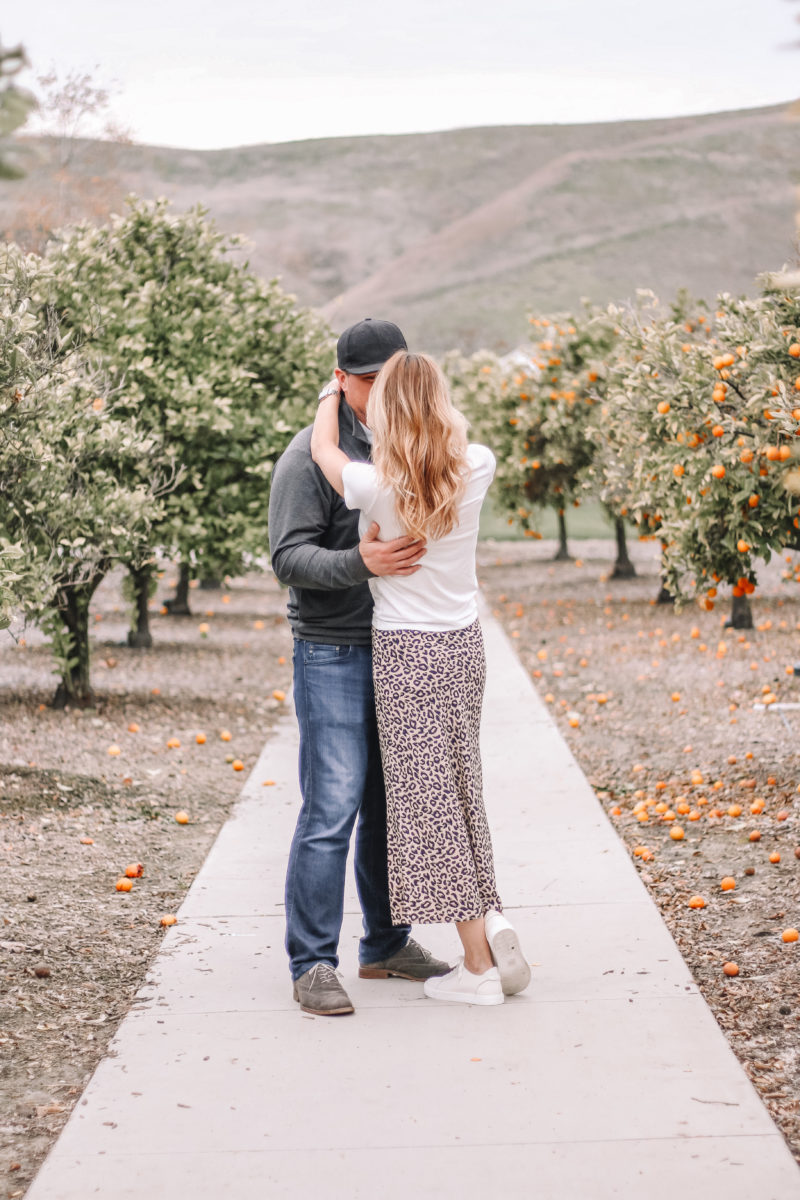 skirt | t-shirt | sneakers | his pullover
And that was it. Literally. We talked all night long and couldn't stop. There was something about this kid. Well, he was 24 so not exactly a kid. But I was smitten. We both were. We went on our first date two days later and have been together pretty much every day since. I knew two weeks after meeting him that he was the man I would marry. We were married two years later. While the shady bar is no longer there ( it just changed hands) we did go back on our 10th anniversary to discover two older couples reminicsing about how they met there as well. I guess there is something about that shady dive bar. We often wonder if we hadn't gone to that bar that night how would we have met?
QUESTION #4
Looking for a hotel for next NYE and live in So Cal. What's your favorite in OC?
Courtney: Love this question. There are so many great hotels. In fact, I have a post planned on just this topic. You can't go wrong with any of them. Monarch Beach Resort is a favorite but we also really like the Lido House. It's more of a quaint boutique hotel and you can walk to everything. It's close to the beach, shops, and restaurants.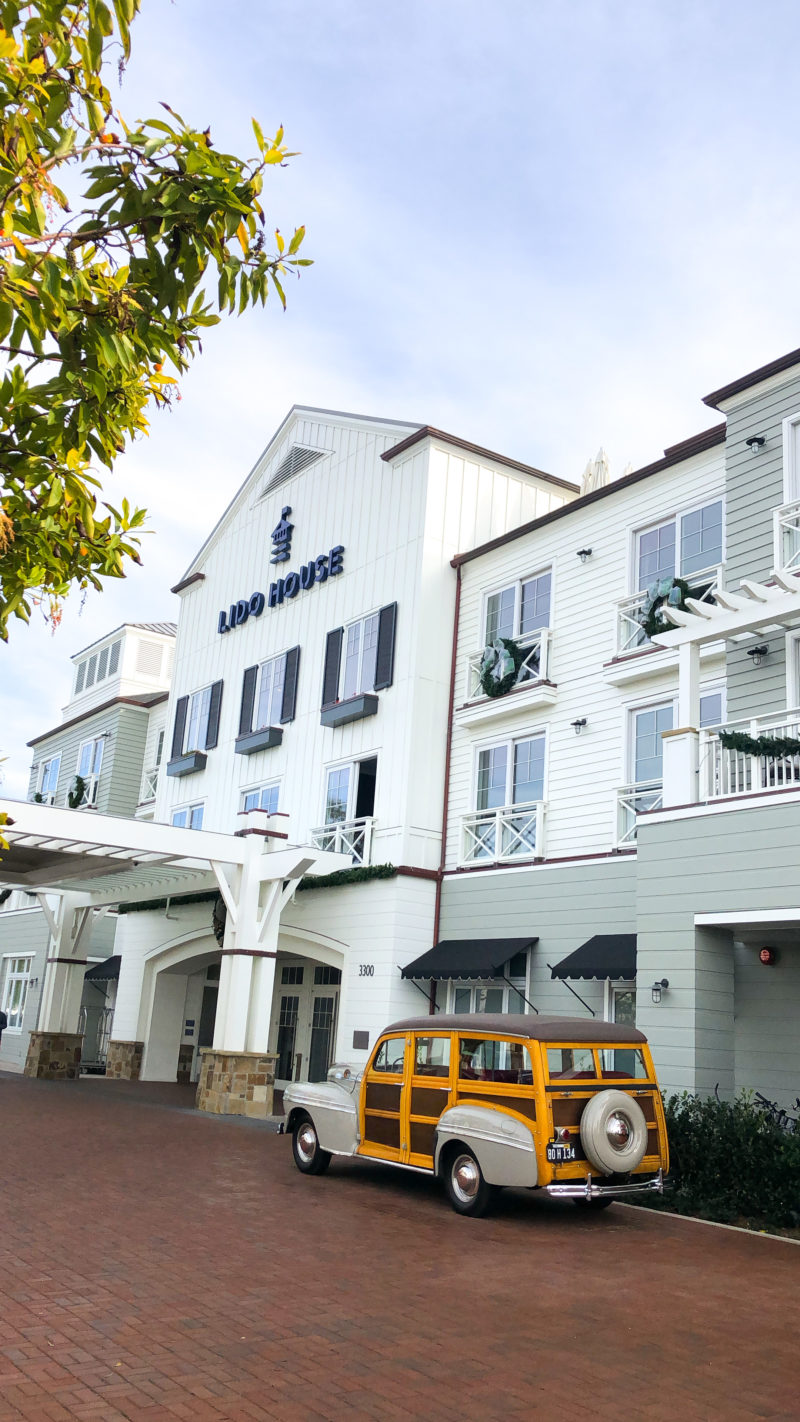 QUESTION #5
Where to begin on house projects?
Courtney: This is another question that I receive over and over. I will elaborate in an upcoming post but I am just not sure there is a clear cut answer that would make sense for everyone. If spaces just aren't functioning, I would absolutely begin there. But if you are talking about updating things, then I would take inventory of your home and the spaces you would like to change.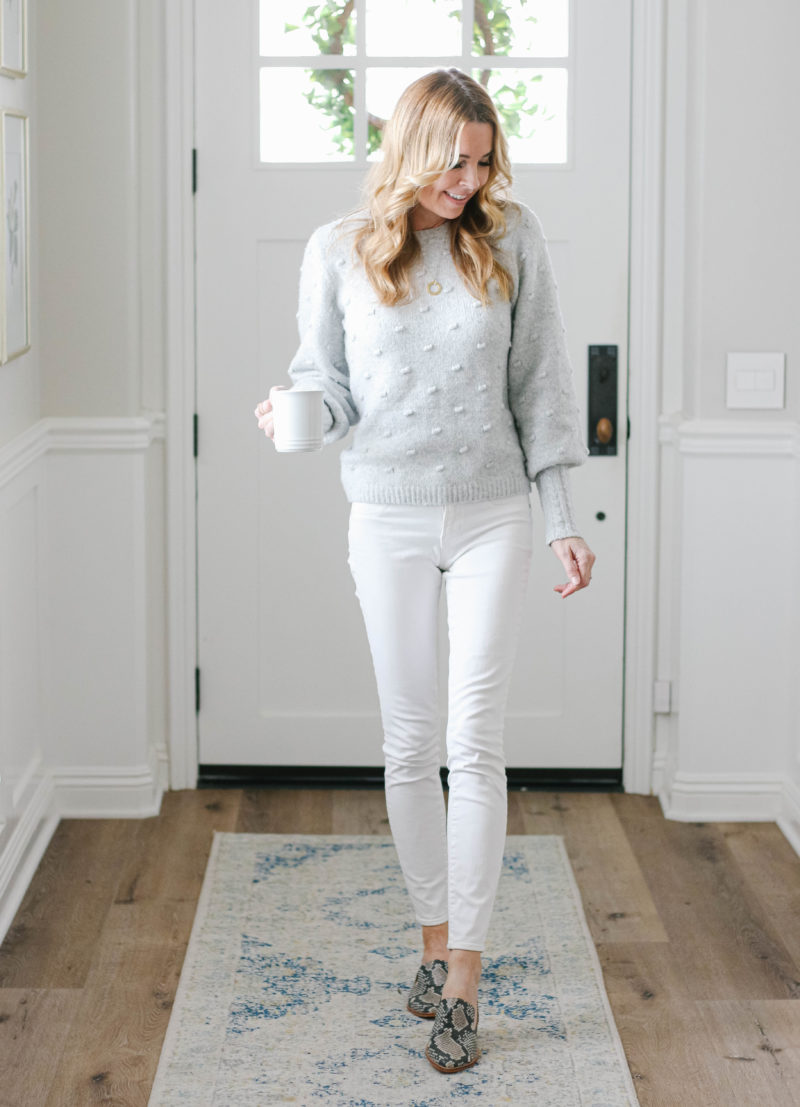 You can literally walk through the house and then sit down and make a list. On one side should be easy to tackle, weekend warrior projects and on the other, should be the major ones. Sometimes a weekend warrior project can mean something as simple as installing a light fixture. It always feels so good to knock out something simple. And let's face it. You're not always in the mood so when it strikes, it's nice to have a list to look at so you can be productive and get it done. Obviously the larger projects take more thought and planning. Not to mention a larger budget. I have more to say about that topic soon.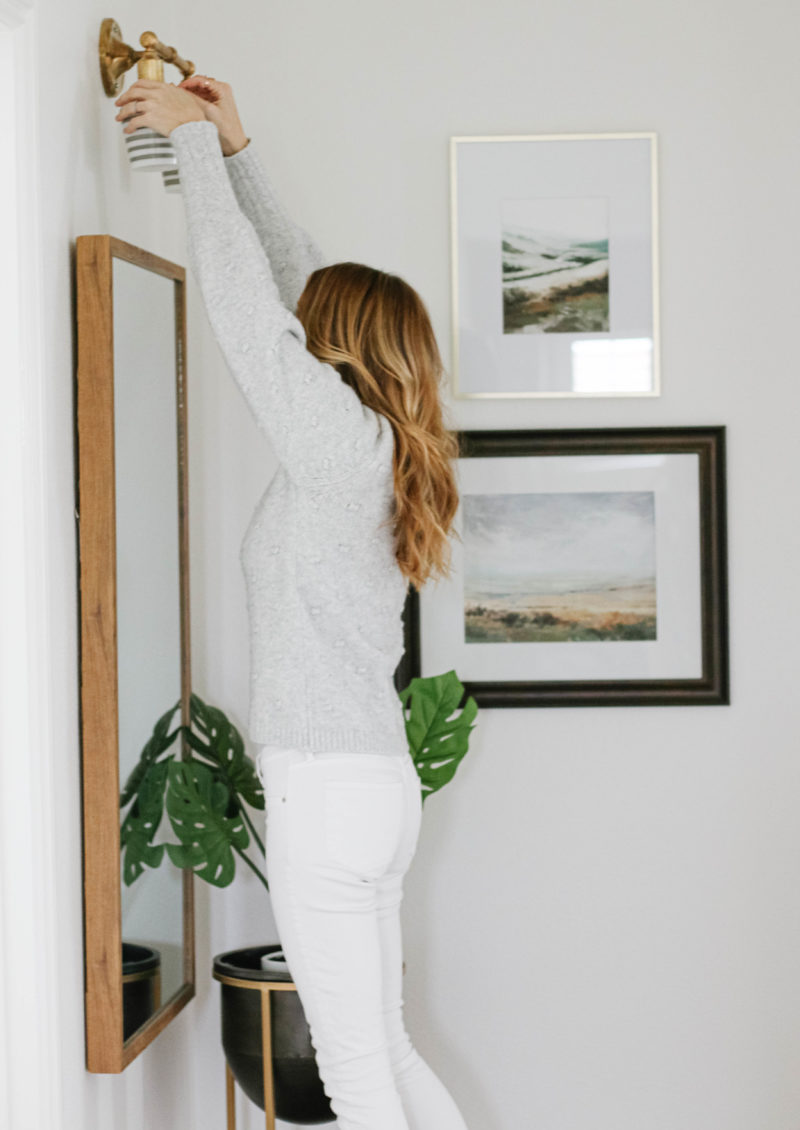 This sweater is the first piece I've purchased from the Rachel Parcell collection and I LOVE it. It's incredibly soft and the sleeves are so cute. So easy to dress up or down and a great piece to transition into Spring.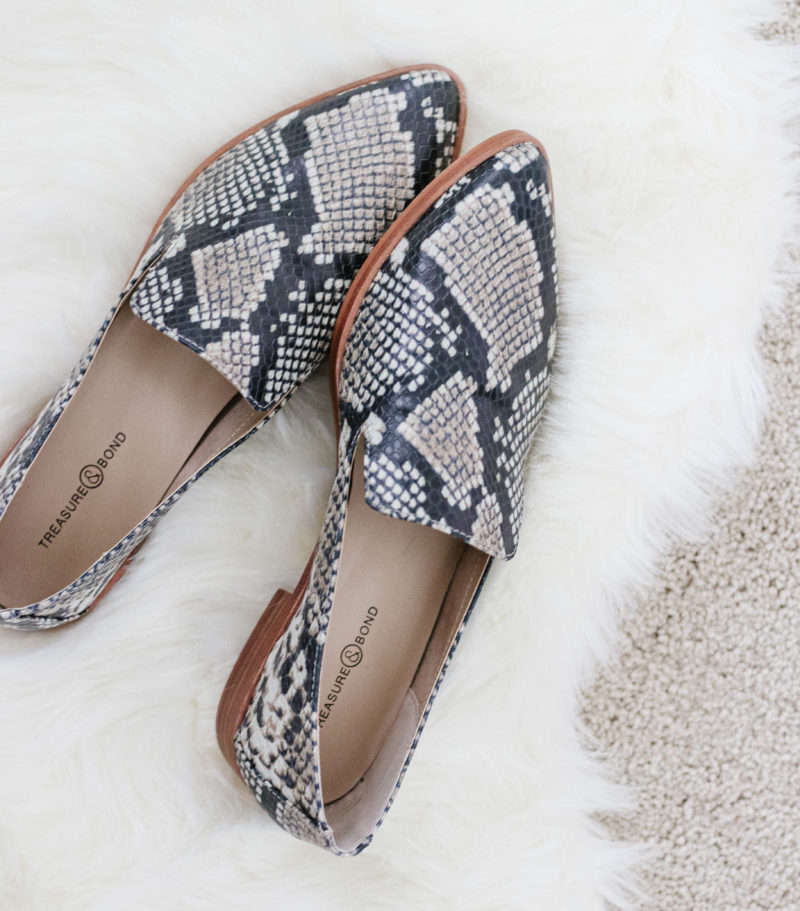 *Why didn't I know about these loafers sooner? So comfy and adorable.
QUESTION #6
How do you and your husband foster a healthy relationship with your kids during the teen years?
Courtney: Man. These questions are legit. The problem is I have no idea if we are getting this right or anywhere near right. We do have a strong relationship with the children and so I will share some things we feel are important.
My husband asked the kids a question many years ago and he continues to ask it throughout their lives:
"What is the one thing you could do to make me stop loving you?" Of course the response is, "Nothing. Absolutely nothing." We want them to know we have their backs and we are their number one fans. Our love runs so deep that whatever this life presents, we will tackle it as a team. As they transition from young children to teens, we allow them to make their own choices and choose their own course. That isn't to say we don't have healthy discussions about their options or offer our advice. But we respect who they are and who they are becoming and want them to know that.
Trust is paramount. Isn't that true for all of our relationships? Whether it's a spouse or a friend, if trust is broken it's quite a mountain to climb in order to gain it back. The same goes with the parent/child relationship. I want my kids to know they can trust us to act in their best interest and that we trust them to make good decisions. Will we/they mess up? Of course. We all do every single day. That's where the learning comes in. That's the moment we grow and find out our true character. It's often in righting a wrong that we learn the most. Feel the most. And that brings me to my next point.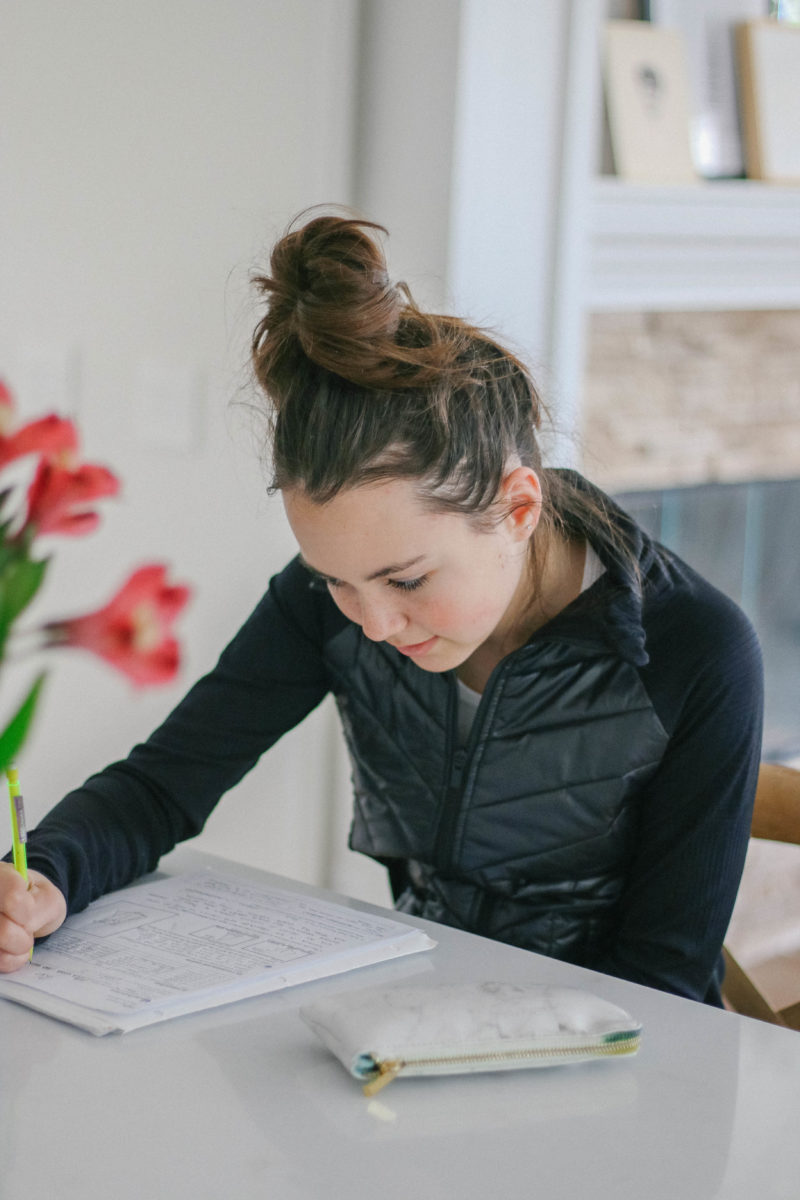 *She looks so cute in my Zella quilted jacket. How is it that she is now old enough to steal my clothes?
We try extremely hard not to over-react to anything. I can't name a single time where that was beneficial. Listen, do I occasionally fly off the handle and lose it. Heck, yes. But to be honest that is normally over something silly like not cleaning their room after the fifth time I've asked. I am talking about the bigger moments. We have learned to keep a level head and to continue the discussion rather than cause a break down in communication. As long as everyone is talking and communicating we can get somewhere.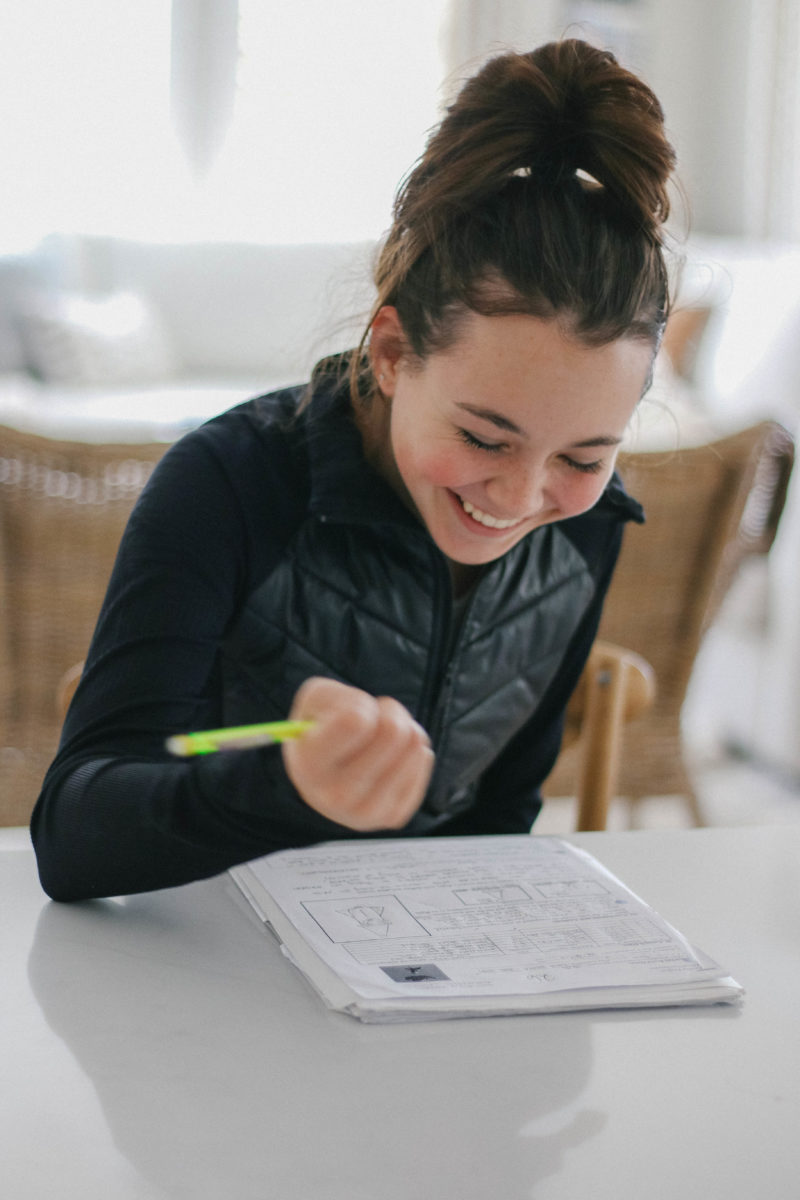 Listening is invaluable at this age. We all want to be heard, right? But when you are a teenager finding your way and dealing with so many messages being thrust at you, it's nice to shave a soft place to land. I tell my kids that they can tell me anything, anytime. Learning to listen and not always offer advice is something I am working on. Not easy. If they need my opinion they will ask. A phrase my sister said used stuck deep within me as well. "Try not to ride the roller coaster with them." Brilliant. Nothing good comes from that.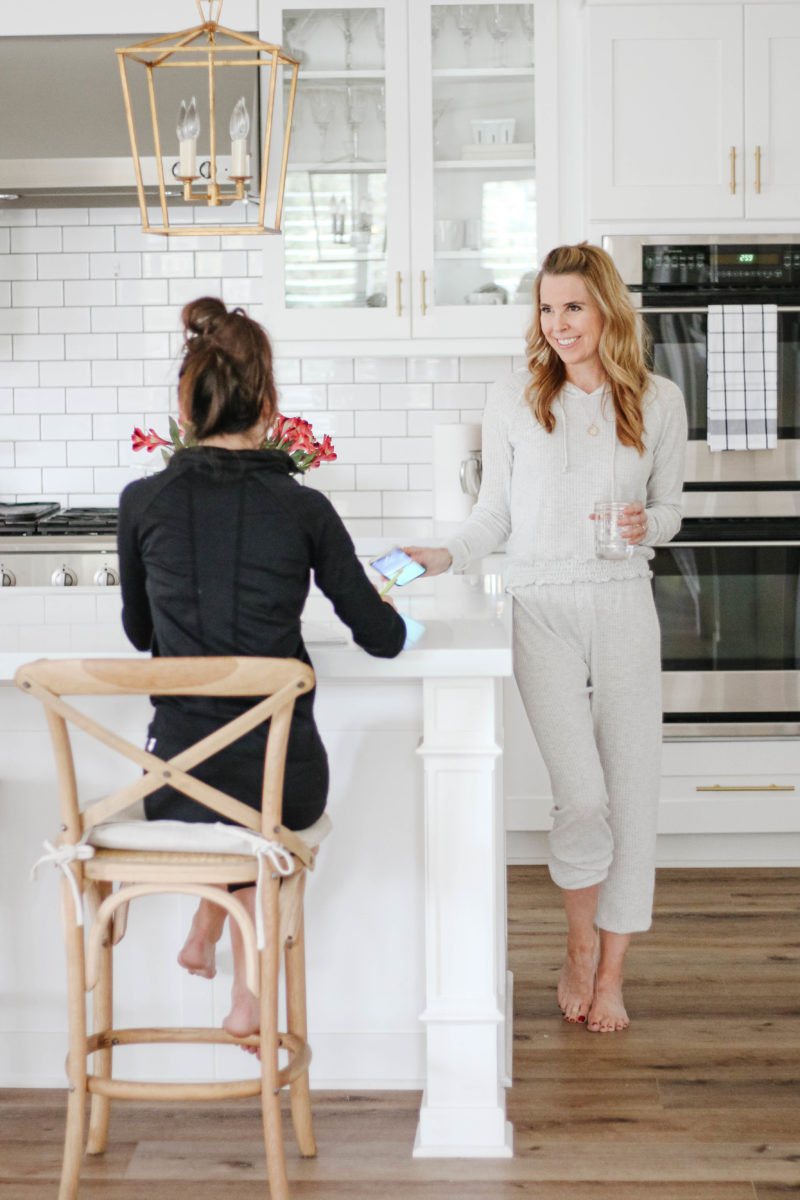 At the end of the day, this job is hard. Let's face it. And the roller coaster of emotions are in fact real and infuriating at times. It's not all roses and sunshine over here. But I will always be available to my kids. When she gets home from practice I do my best to drop everything and just be present. She might be finishing up homework or eating and I am there. She may want to chat my ear off or she may want to sit in silence. Both are great. Something that stuck with me was that my parents were present. Really present. I hope and pray my kids feel that from us.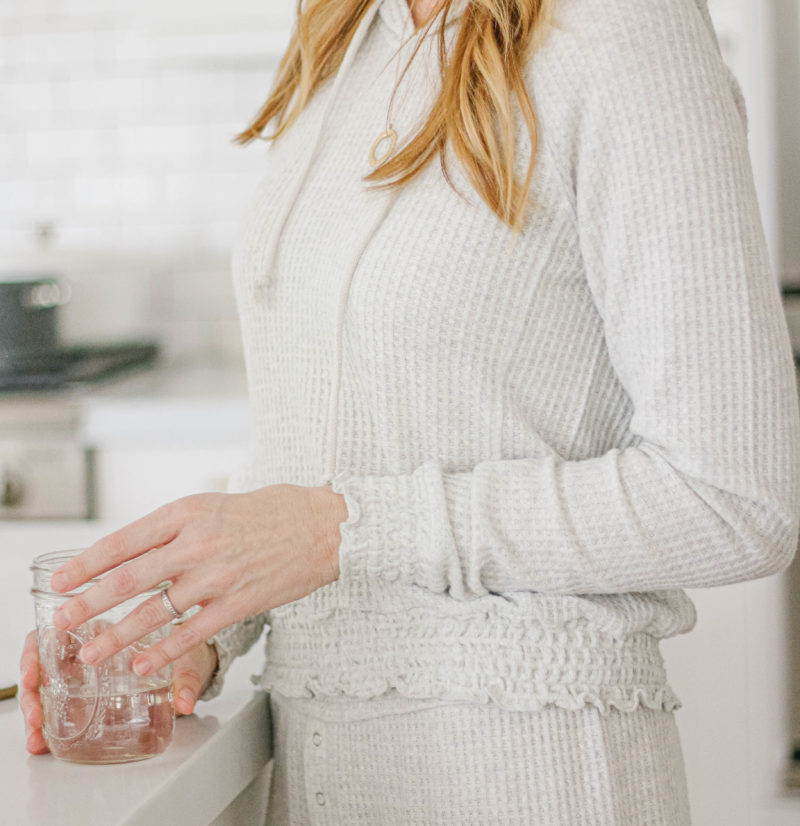 While that is a snapshot into how things look around here, I am all ears when it comes to this topic. I would LOVE to hear from you in the comment section. Wisdom is born from experience so I am calling upon any of you that have walked before us to rain down your advice. We are all ears. I'm serious. The teen years are no joke and I cling to those pearls of wisdom that I hear from moms who have lived to tell about these years.
And the fact that she is now wearing my clothes still shocks me. Wasn't she just two? That Zella quilted jacket is my go-to for our morning work-outs. Plus it's darn cute with jeans and a t-shirt. The Zella leggings are a favorite of both of us. These have a cult-like following with over 6k rave reviews. My loungewear set can be found here. I am a sucker for the smocking detail.
If you hung with me for all of that, I am impressed. It's always fun to chat about the real stuff. Please leave any questions you might have for future installments of Girls' Night In in the comments below. And because we have done this a few times now, you may find an answer to one of your questions in the posts below.
As for all of the outfits, they all be found at Nordstrom and I've rounded up some more cute finds below.
Cozy Sweaters

Cute Loungewear

Zella Workout Gear

PAST INSTALLMENTS
Along the lines of parenting , my husband wrote this post to our daughter on her 13th birthday. Enjoy your day, sweet friends.