Good morning. Hope your week is going well. The other night we snuck off to San Juan Capistrano for a little date night. With Grandma in town, it was perfect for her to spend some quality time with the children while we got to have a little bit of alone time. San Juan Capistrano is one of our favorite towns. It's full of history with the Mission Inn coupled with amazing restaurants and charming storefronts. This time we hit up Trevor's at the Tracks for this installment of "It's a Date!"
DATE NIGHT HOTSPOT
If you are local, this restaurant was once called Sarducci's. Trevor took it over not too long ago and created a really charming spot called Trevor's at the Track's.  It's actually located right next to this spot which I wrote about. It was a little bit overcast the night we went so I opted for shorts and my faux leather jacket. I have had these heels for a couple of years and they are no longer sold but these are very similar. They have the same pretty cut across the top and are on sale.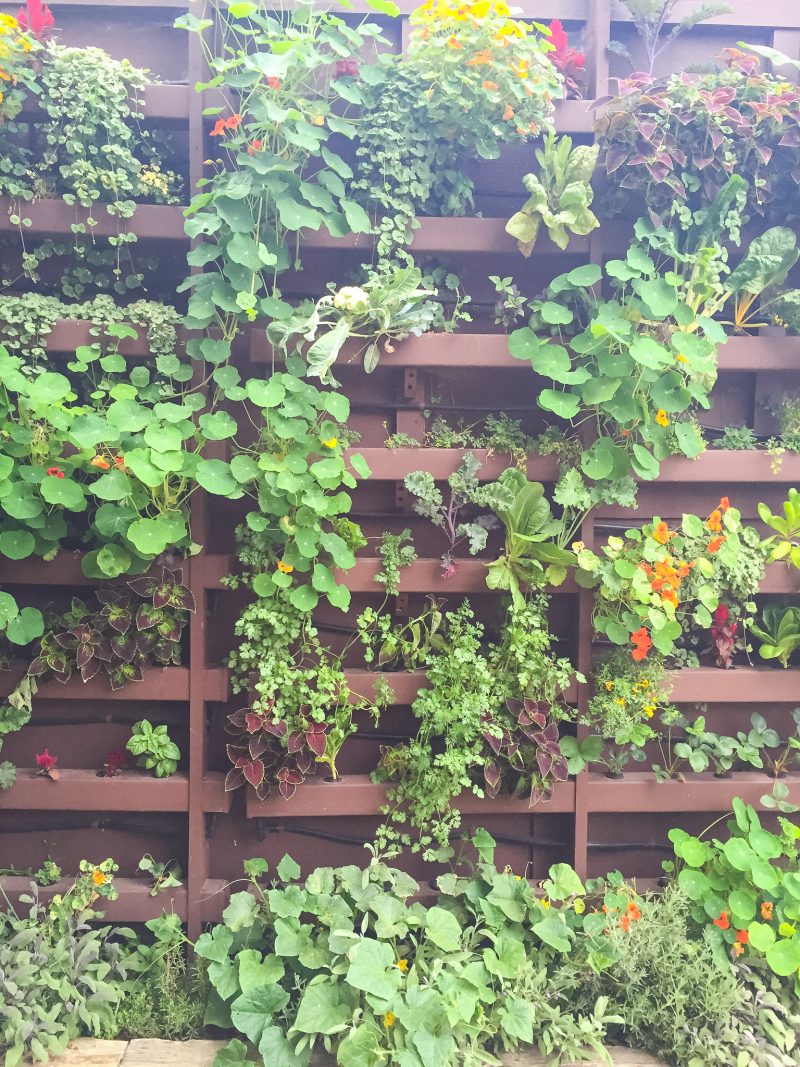 Isn't this wall beautiful? Everywhere you turn, there is something really pretty and unique to look at.
DATE NIGHT STYLE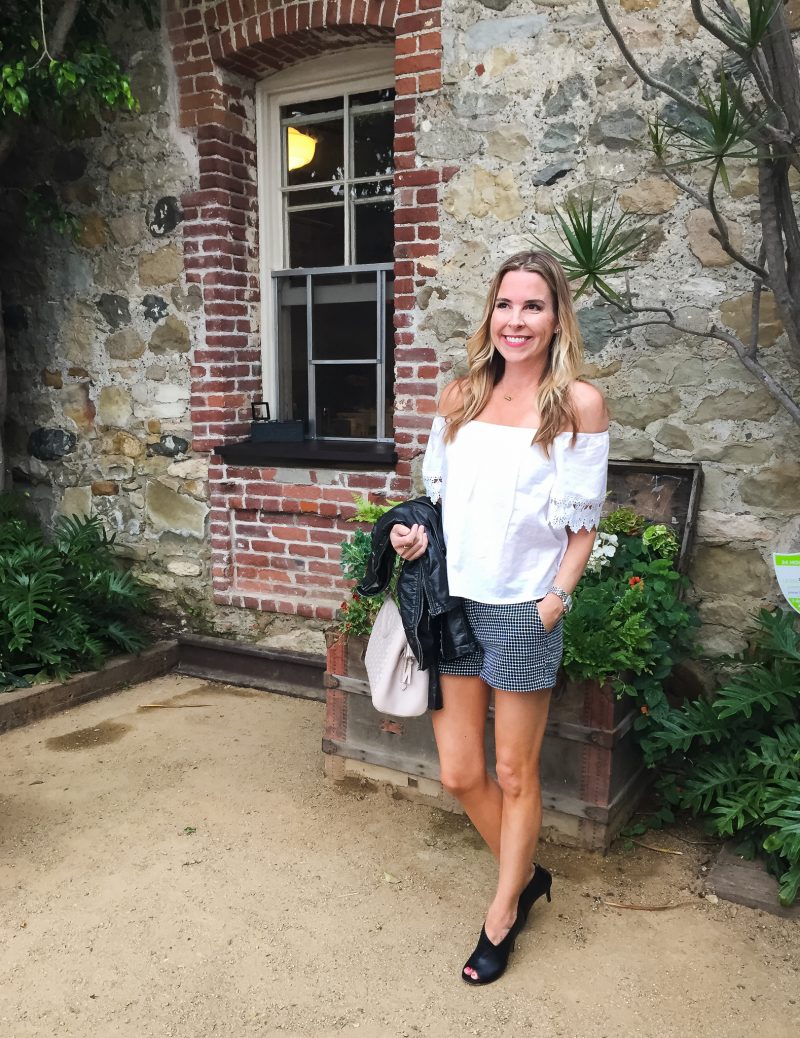 shorts | top | similar jacket | handbag | similar heels | necklace

I mentioned before that my heels are old, but I looked high and low to find a similar look. It's the a-symmetrical cut that makes them so pretty and these are probably even more comfortable than mine due to the cute block heel. I love these and they are on sale now. I've been wearing this OTS top around the clock. This one is just as pretty with the lace detail.
More Off-the-Shoulder Tops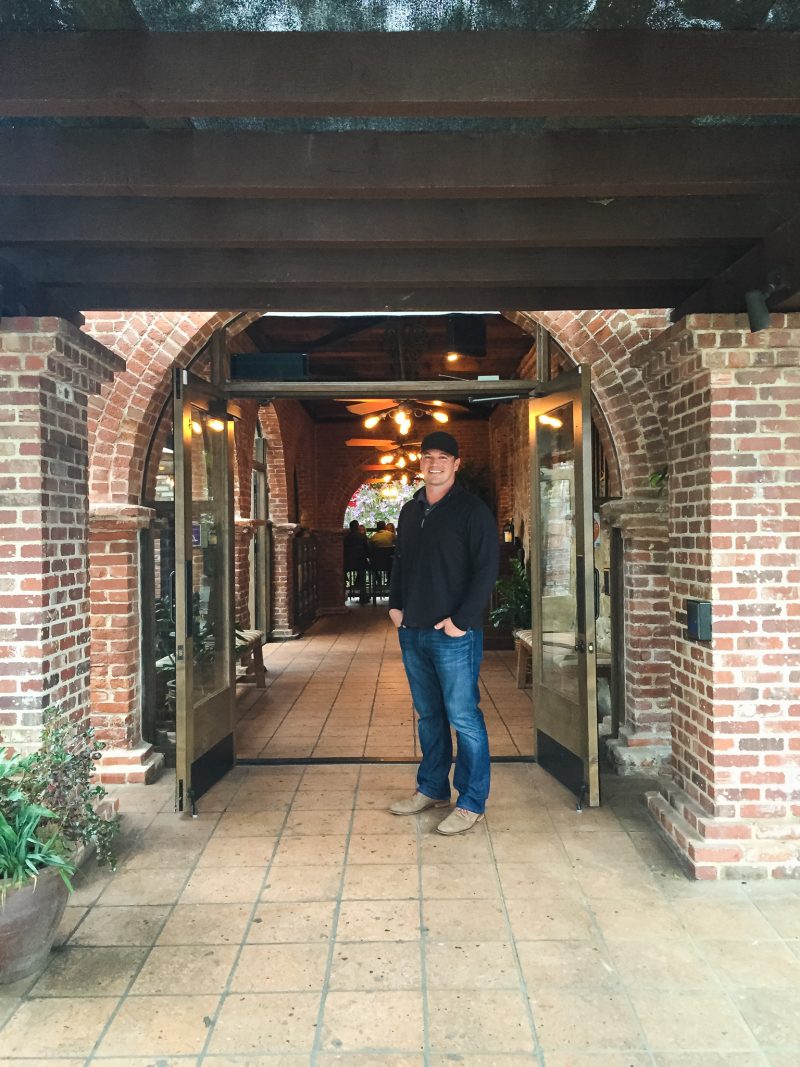 jeans (on sale)  | shirt | pullover | shoes | hat
I am a sucker for old brick so this had me at hello. For the record, so did this boy. xo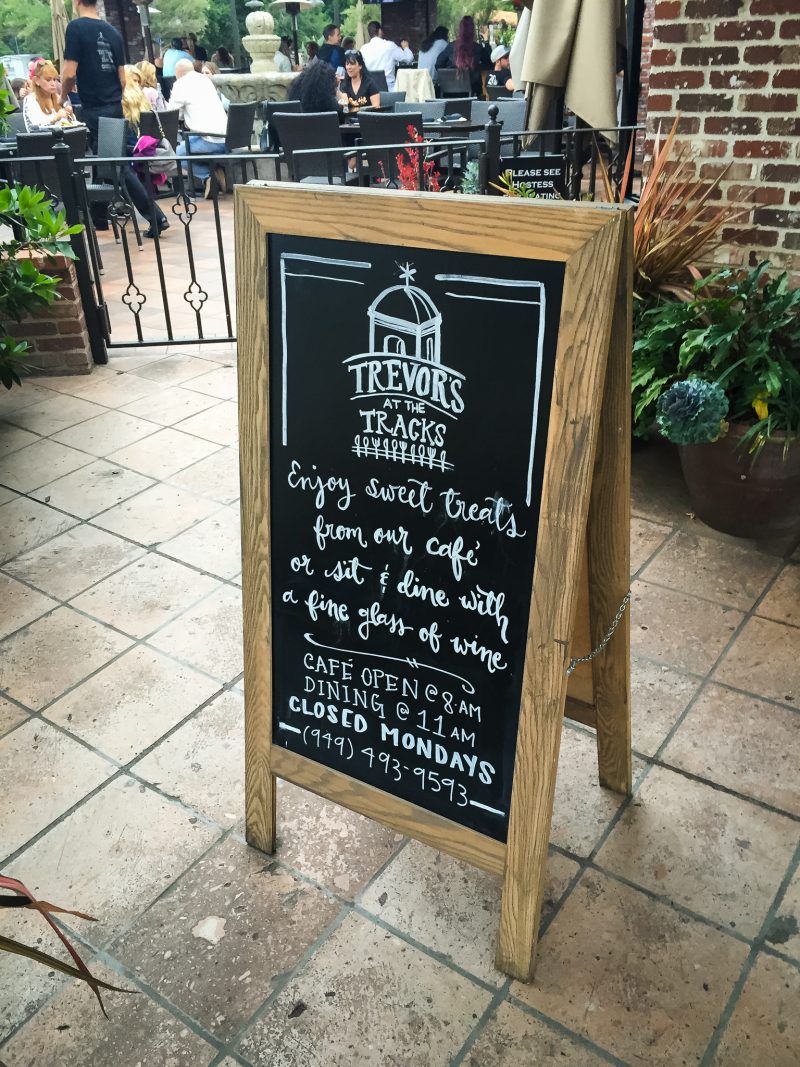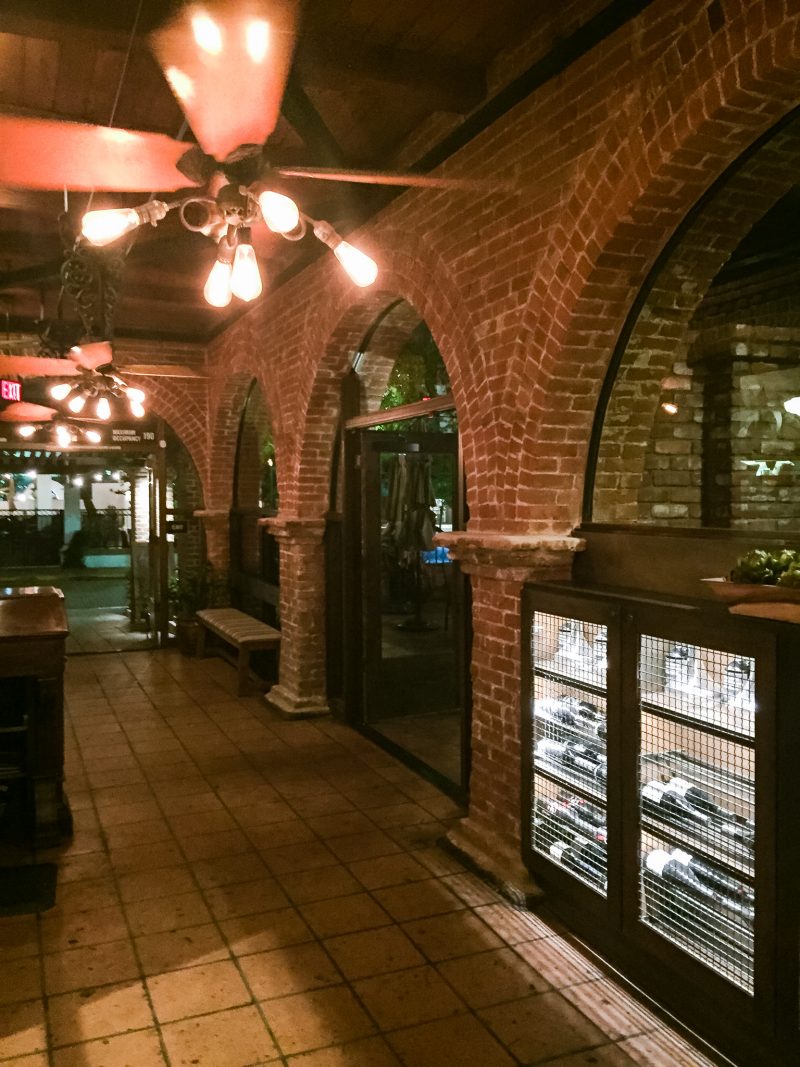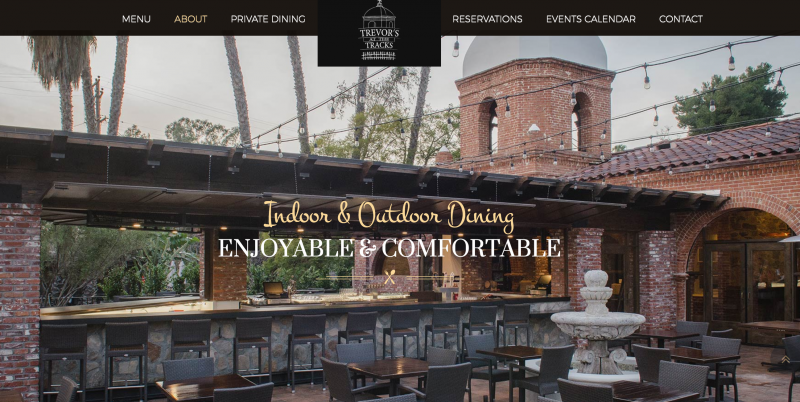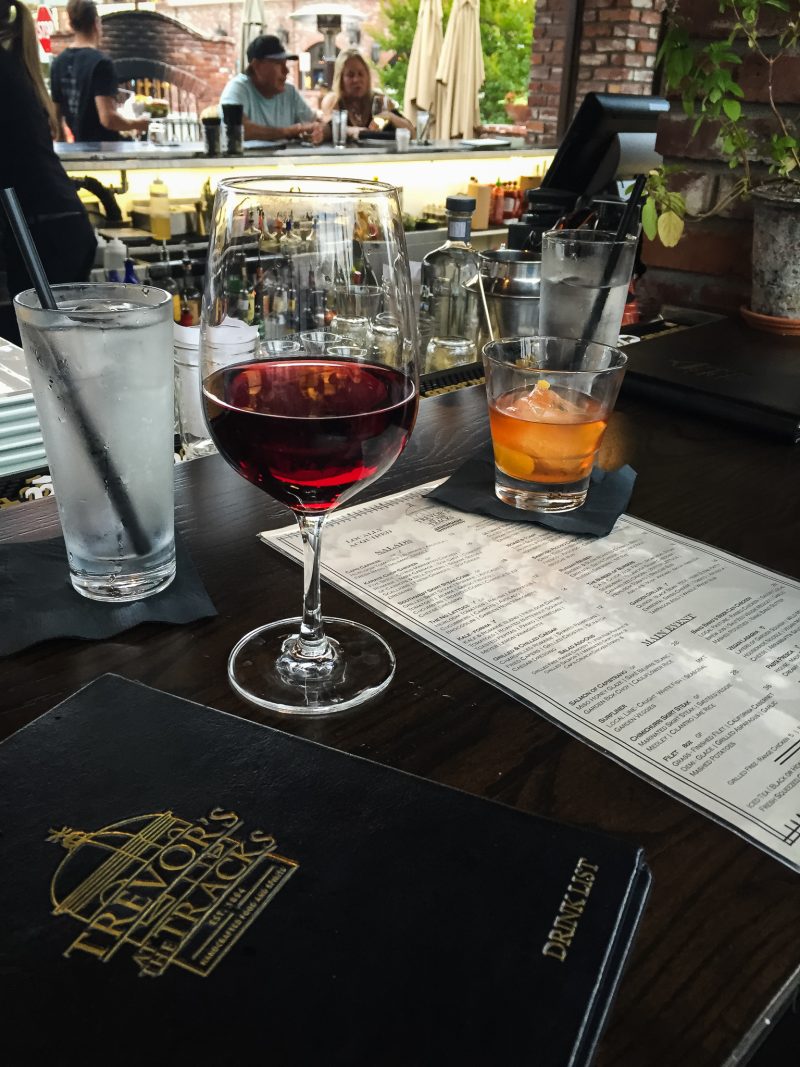 We ate dinner with our children before heading out so we ended up just grabbing a cocktail and an appetizer. But we are so excited to come back for dinner. I was drooling over the selections. Really an impressive menu.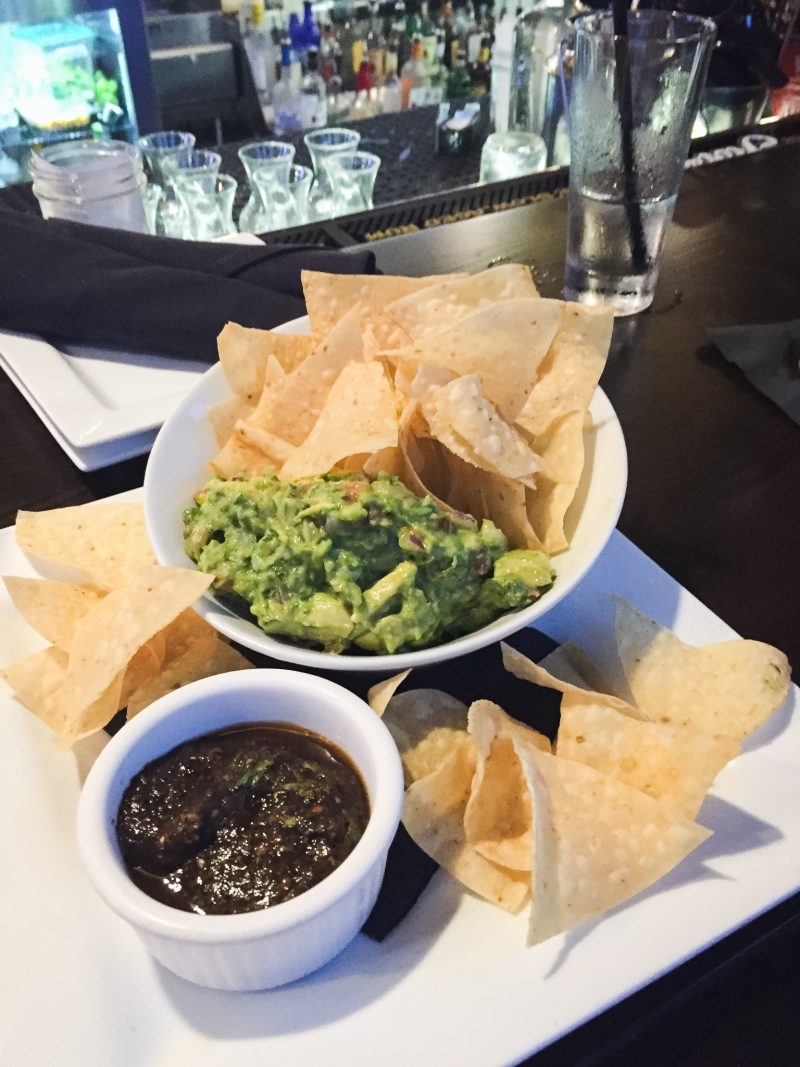 They make the guacamole to order and it's phenomenal. So is the salsa. Spicy but delicious. We also sat next to someone who said the Ahi Nachos are fantastic. Next time!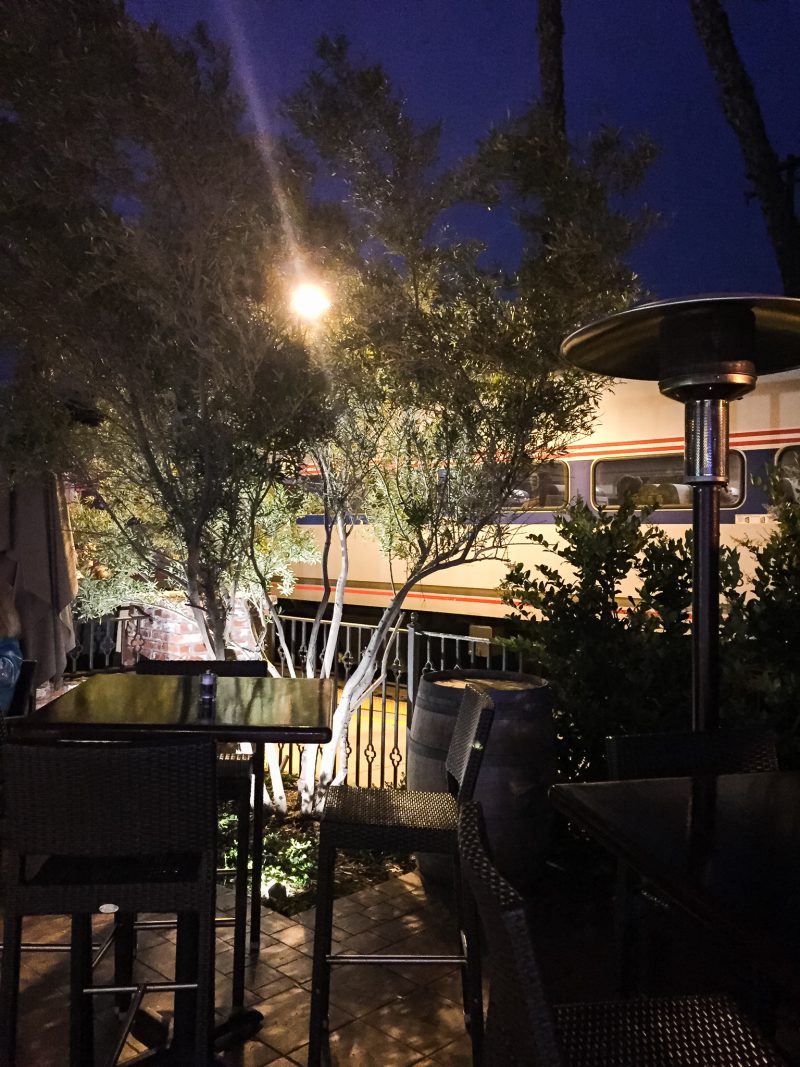 As you would expect by the name, the restaurant is literally at the tracks. It's so romantic to see the train pull up. A couple of people got off the train and met their significant others at the restaurant. So sweet.
DATE NIGHT QUESTION
If you have followed my blog for sometime, you know that my husband and I place a big emphasis on together time. Now that our children are getting older, we often just make time for one another in the evening when they are at their activities. It's not always a night out as they can be expensive and sitters are few and far between. But I will say that a weekly date night of any kind (at home or out) is so key in keeping the lines of communication open and it maintaining the romance and friendship. Life can be overwhelming and full of responsibility so keeping the relationship fun is so important to us. I hope that these posts encourage you to carve out more time for one another if that is a void. Every relationship is different and unique and we have just found intentional date nights to keep us connected and grounded.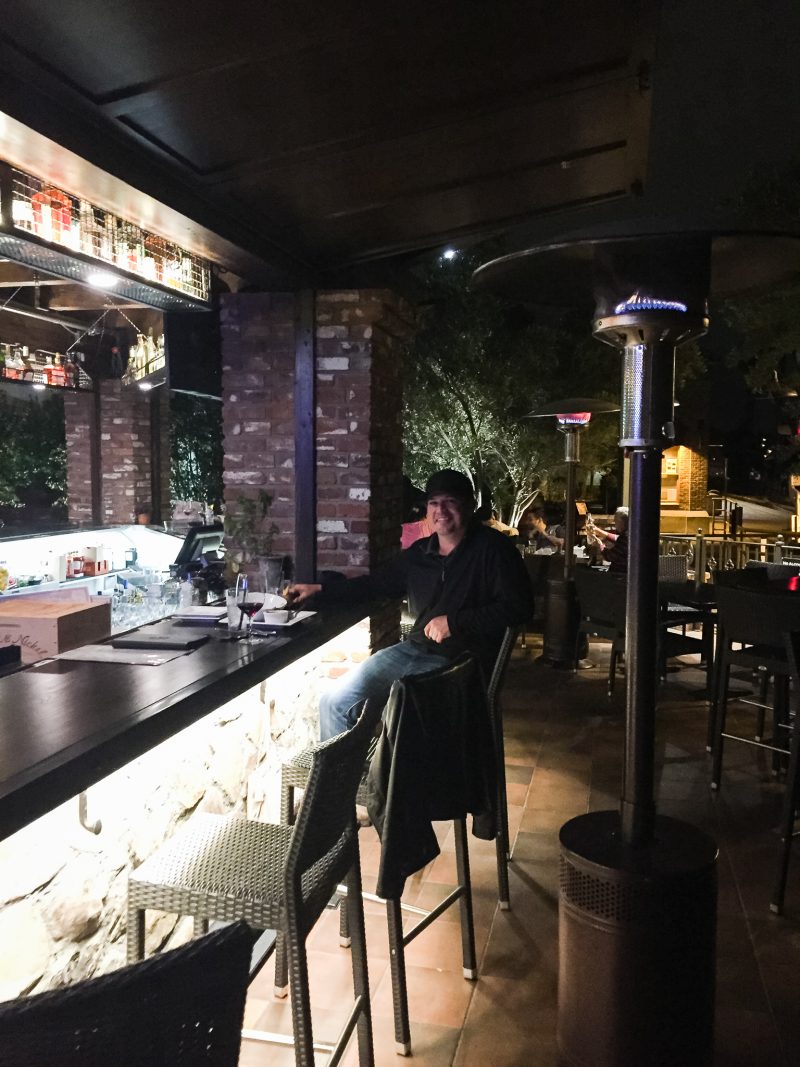 We talked a lot about our kiddos which we don't always do. We are at that stage where we are hoping they find something they are passionate about. We are not the family pushing them to commit to any one thing and they have not been playing the same sport since they were in diapers. We like them to try many things and we, like most parents, are hoping and praying something sticks and ignites a fire. Anyone else relate to that conversation?
OPEN AIR
By the way, the open air outdoor bar sits in the middle of the restaurant and is two-sided. They are really accommodating about bringing heaters around should you get chilly.
If you are local, I definitely recommend hitting up this spot. We can't wait to go back.
What are you up to today?  We woke up to the sound of rain and the kids are still in tech week for a play they are in so I think we will do a whole lot of snuggling and lounging around before they head out. Oh, and there is rumor of a Stanley Cup playoff game being tonight so you know what my hubby will be doing! Pray for me and my ears as that boy can yell during these games. Talk about passion.
More of our nights out:
Interested in more "It's a Date!" posts? You can check them out here! 
*affiliate links used