Thank you for all of the fun comments on our newly organized linen closet. I'll keep you updated on how it functions for us. Today I am joining some really fun bloggers to bring you the "Loveliest Looks of Spring." We thought it would be fun to share a Spring vignette coupled with an outfit inspiration for this time of year.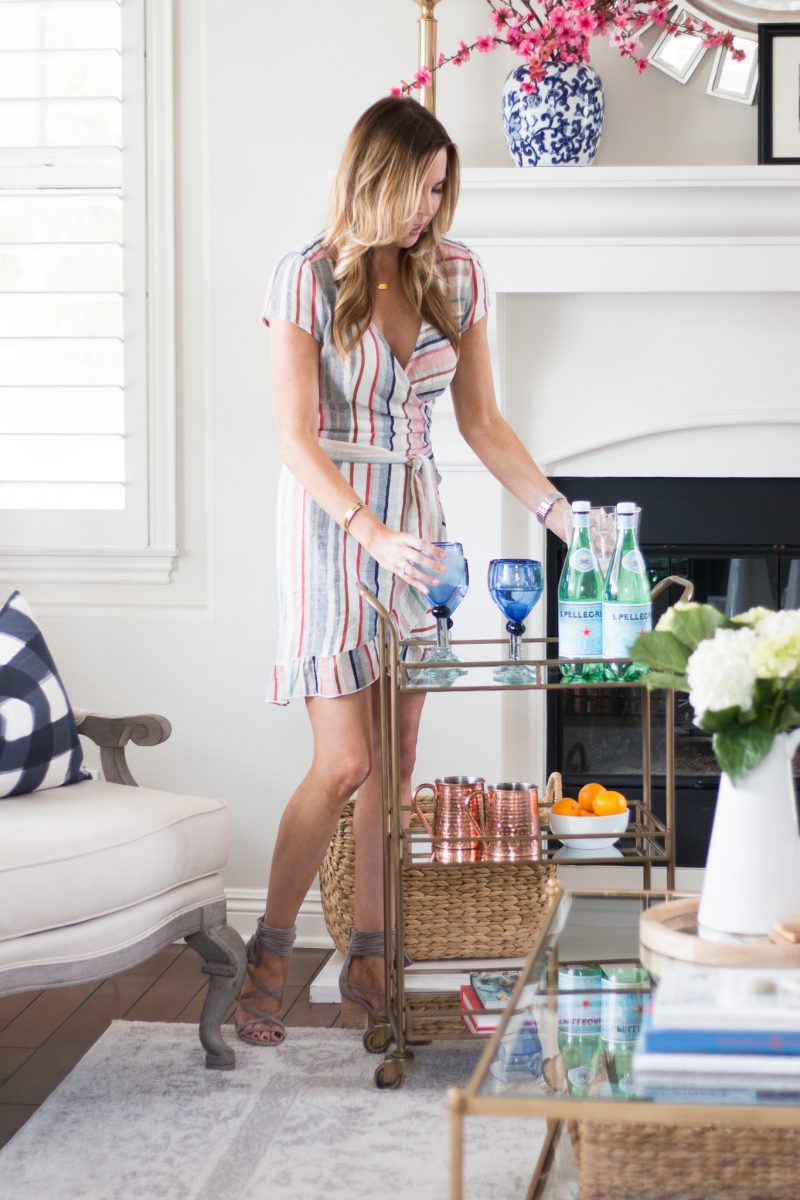 I really wanted to find something fun and different to add to my wardrobe. When I saw this dress on the rack I knew I wanted to try it on. While I don't normally gravitate towards a wrap dress, this one fits entirely different. I don't know if it's the material or the way it is cut but I love it. The colors are so pretty. It makes we want to pack up and head to the beach for a vacation. I like that the colors are a bit subdued. It makes it wearable for almost any occasion.
SIMPLY SPRING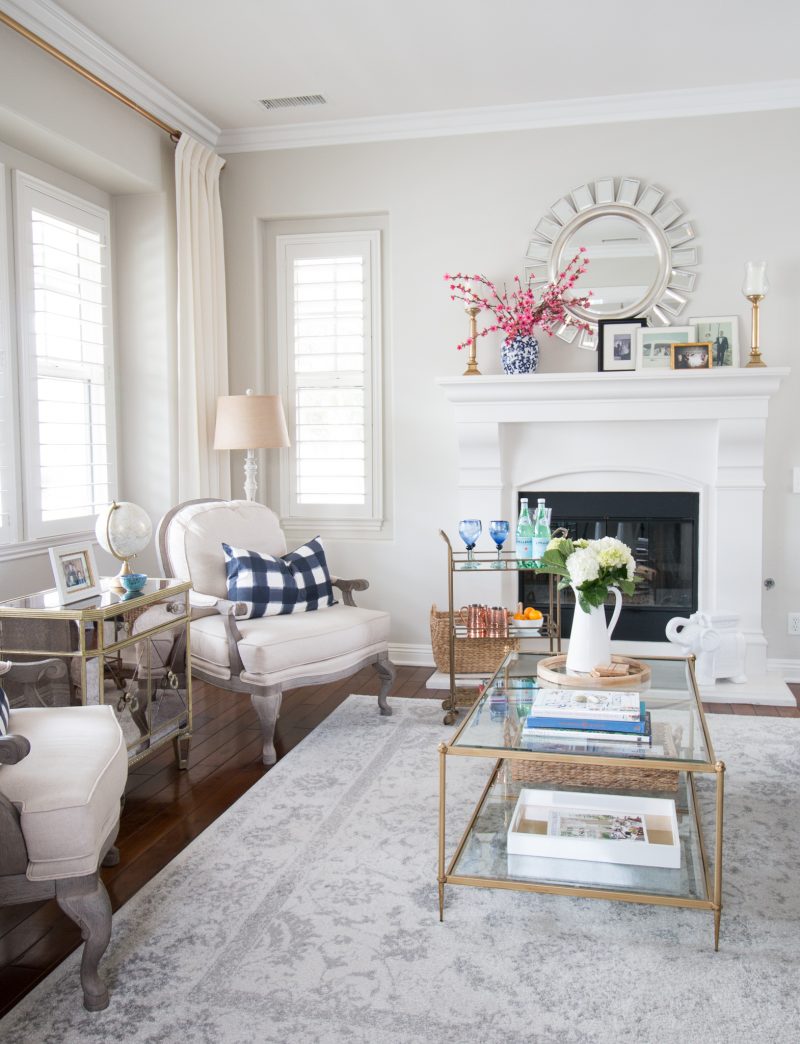 After the holidays, I really try to keep this room paired down and simple. There is something about fresh flowers and allowing the sun to shine in and that reads Spring to me. I like to declutter and just let the room breathe. Do you feel that way around this time of year? Our walls are painted Pale Oak. You can read more about that color in this post.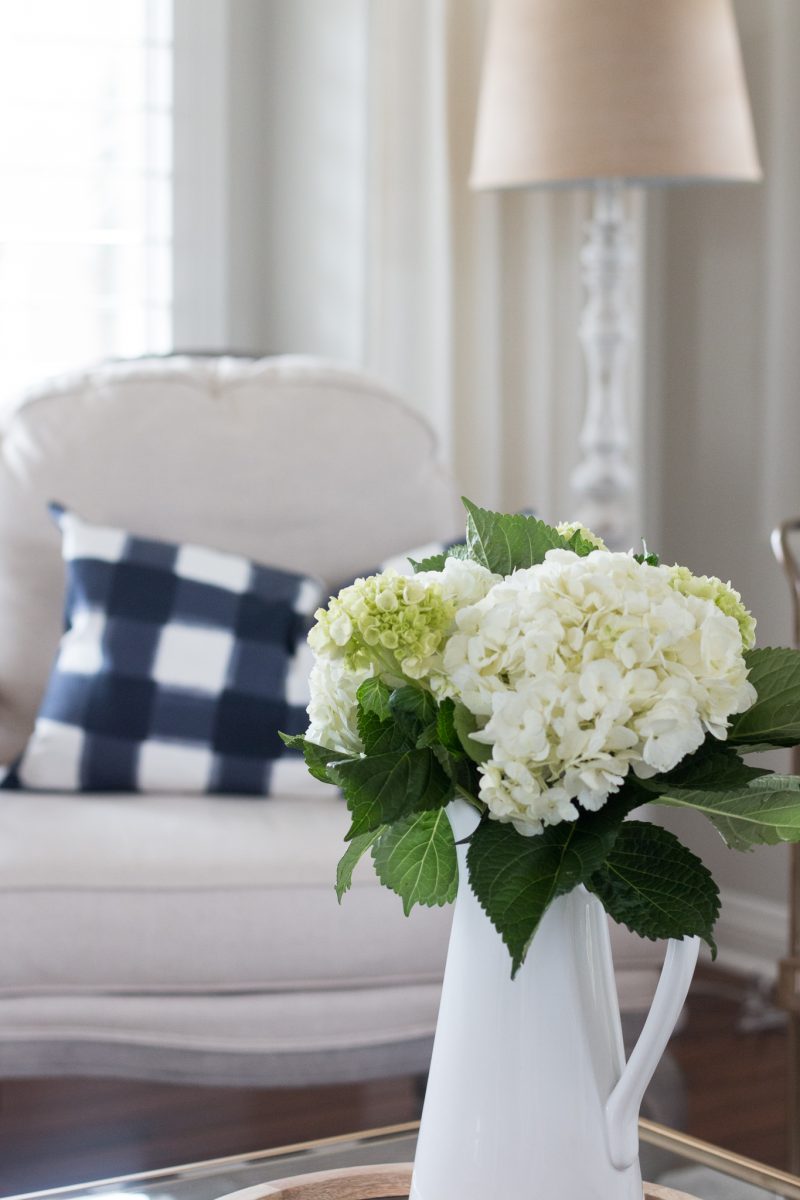 To keep the hydrangeas looking good, I change the water daily and cut the stems every other day. It really does help to give them new life. I've always been drawn to these and am envious of my parents who have a gorgeous hydrangea bush in their bag yard. It yields the prettiest pink flowers. We recently revealed our family room and the flower arrangements made by a friend stole the show.
THE DETAILS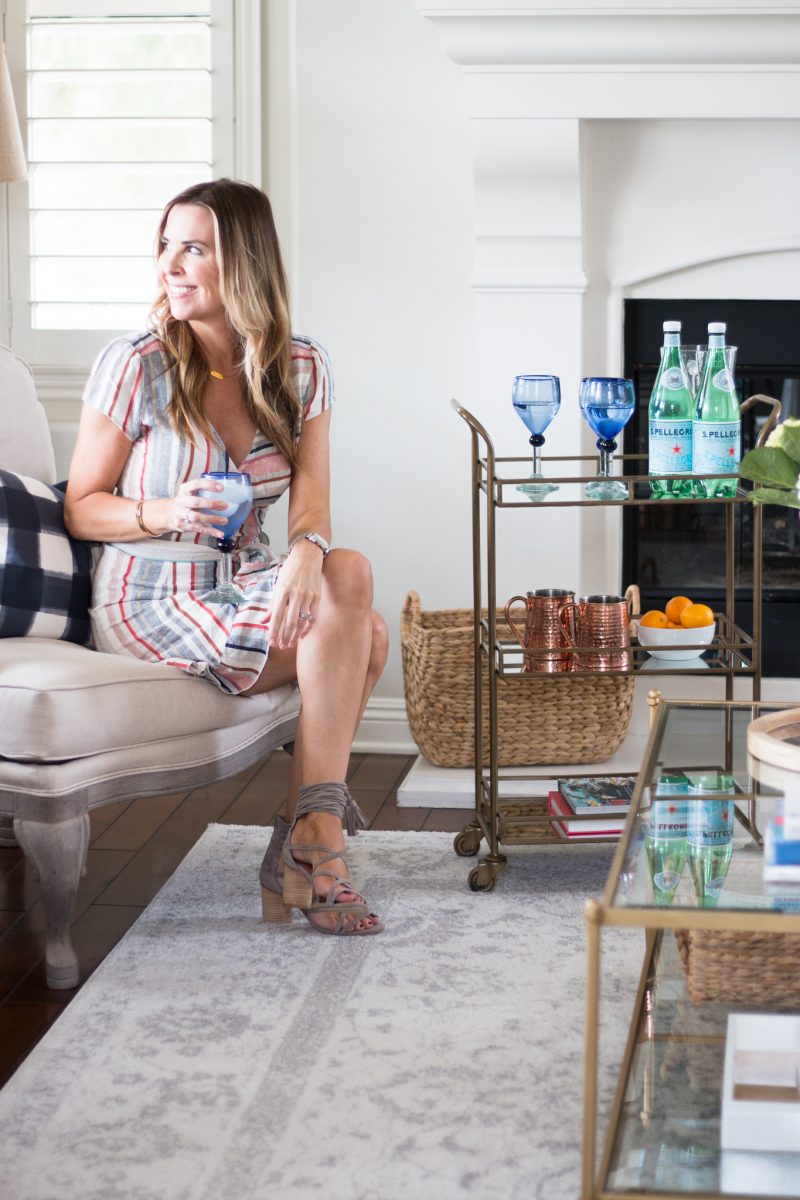 This front room also happens to be where the girls gravitate when we entertain. We like to curl up in the room with a cold drink and chat the night away. It's also where I spend my mornings with a cup of coffee and my laptop. And let's face it. The kids aren't leaving a trail of debris in here so it's always a breath of fresh air. Moms, you know what I am talking about!
This photo really does show the true colors of this dress. So fun and different. Plus it's well under $100 so you can't beat that. Especially for one of my favorite brands. I have paired it with these heels but it would look great with a cute pair of sandals. By the way, I just tried these on in store and they are very comfortable.
When we have guests over, we often just bring a bar cart into this space. It's an easy spot to rest an appetizer, cocktails or just a cold drink. Also really nice if you have a small space.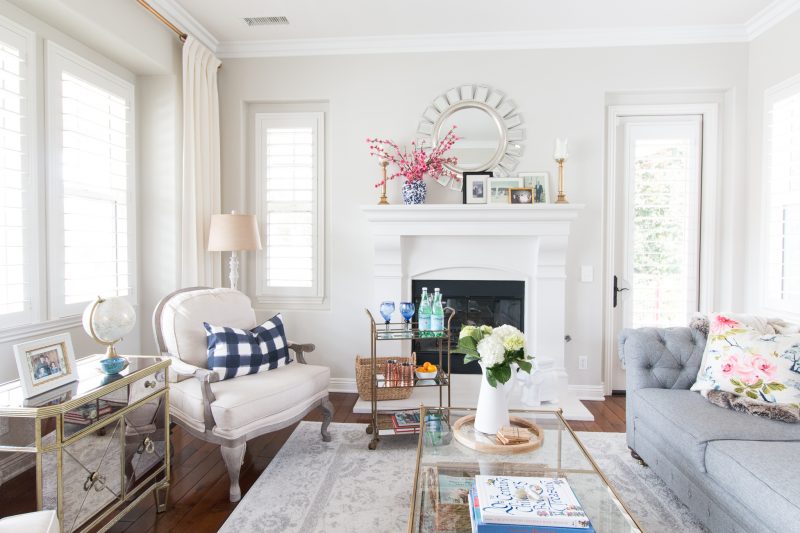 The floral pillows are from Tonic Living. They are one of my all time favorite sources for drapes and pillows. The Caitlin Wilson gingham pillows bring in more of a masculine feel so the room feels more balanced. Our rug is currently on sale. It has been a great neutral for this space. I love that I can inject any color in here and it works with the rug.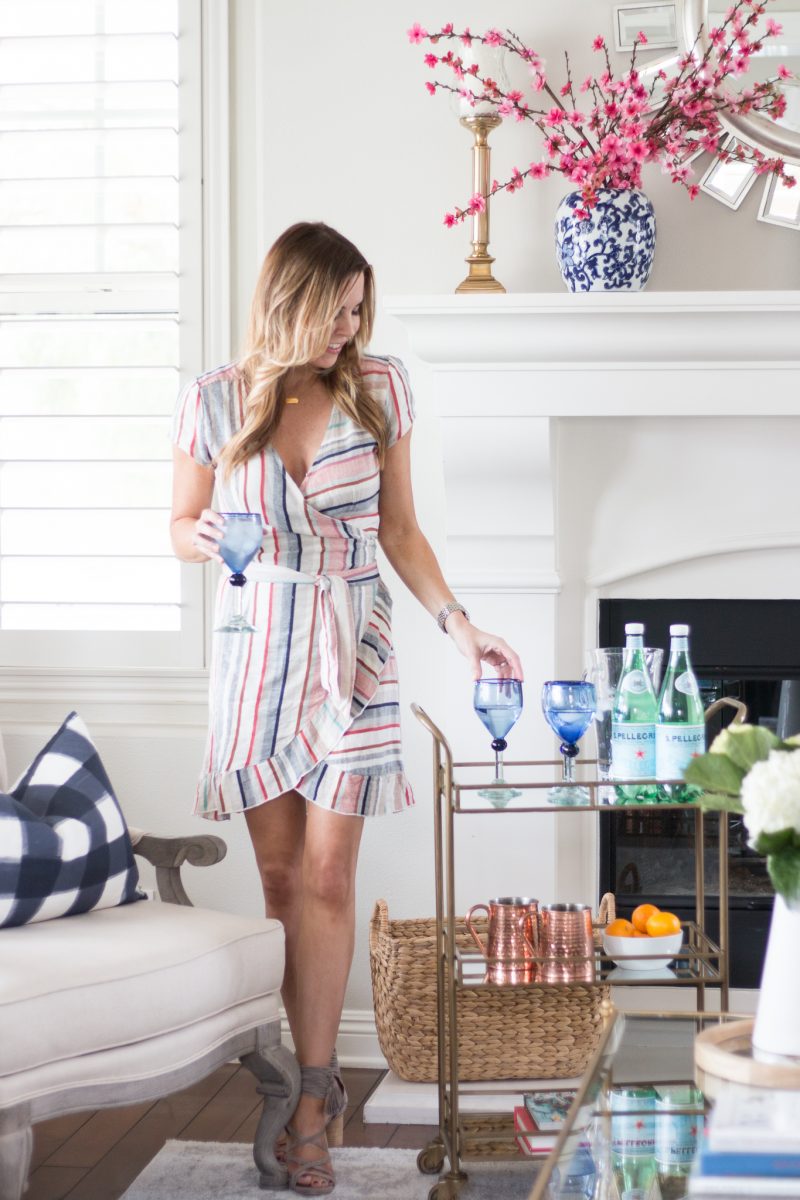 dress | heels | necklace | earrings
I've worn this fun Spring dress with this bralette, too. It peeks out just a bit and is so pretty. If you are looking for something longer, this dress is gorgeous. I tried it on in store and will be ordering it in my size.
Thank you for stopping by.  I hope you have a great day. xo
Please make sure to visit all 8 women sharing today for our "Loveliest Looks Of Spring Tour"!
HalfwayWholeistic | A DarlingDaydream | Chandeliers&Champagne | HouseFullOfSummer
Summer Adams | CGHomeInteriors | BlueGrayGal | A Thoughtful Place