Good morning! Can you believe it's now July? The Fourth of July is only a couple of days away. Do you all have big plans? We will be spending it with dear friends which we have done since our children were babies. It's absolutely one of my favorite days of the year. To be honest I can't believe it's Monday. We spent the last four days up in Anaheim for a four-day Summer Soirée volleyball tournament. It's like we blinked at the weekend was over. Here is a look at our Monday Morning Wrap-Up.
AMAZING GIFT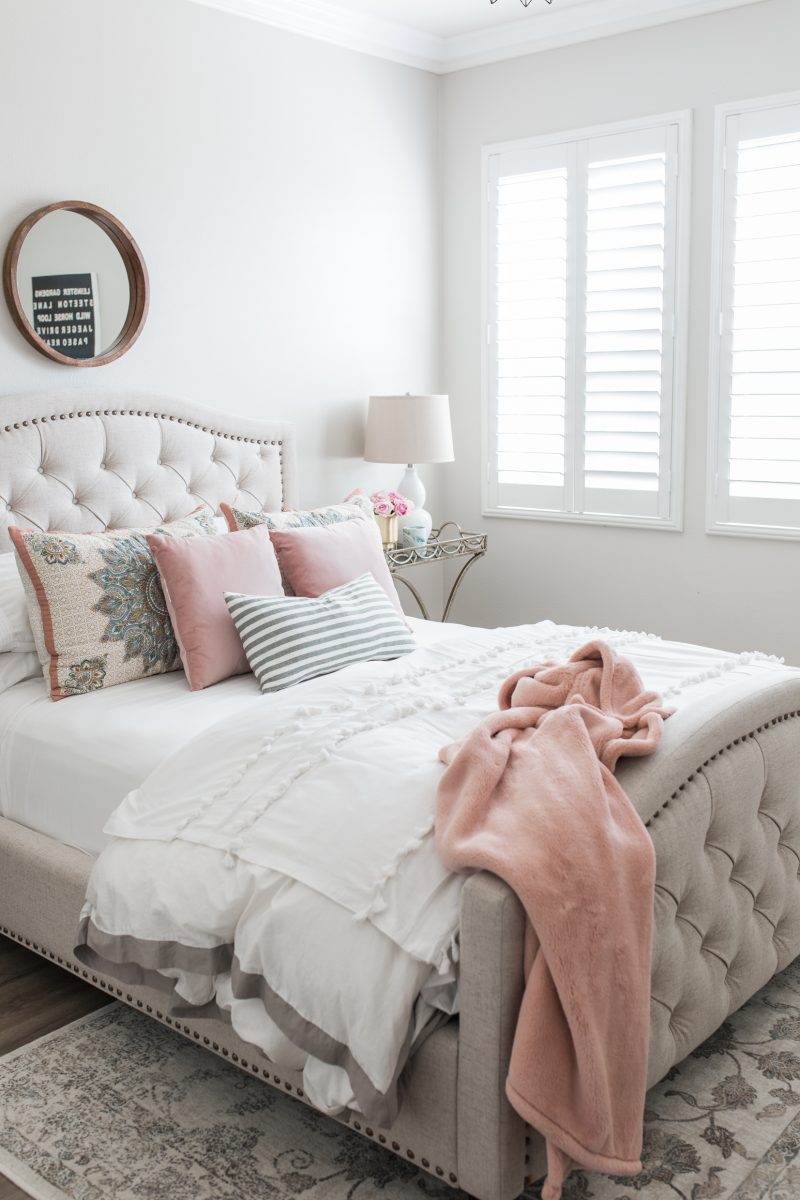 Do you remember our guest room? Well it's about to get an upgrade. I received the most beautiful piece of artwork in the mail from my dear friend Catherine. I can't wait to share the story and the talented artist, Tiffany, with you. My friend passed along a photo of my parents to Tiffany and she interpreted their love and emotions from the photo into a beautiful abstract painting. Speechless. I plan on hanging it in here because my mom adored this room. My parents stayed with us one night and I wish they could magically appear in here once again.
TUESDAY WITH MOM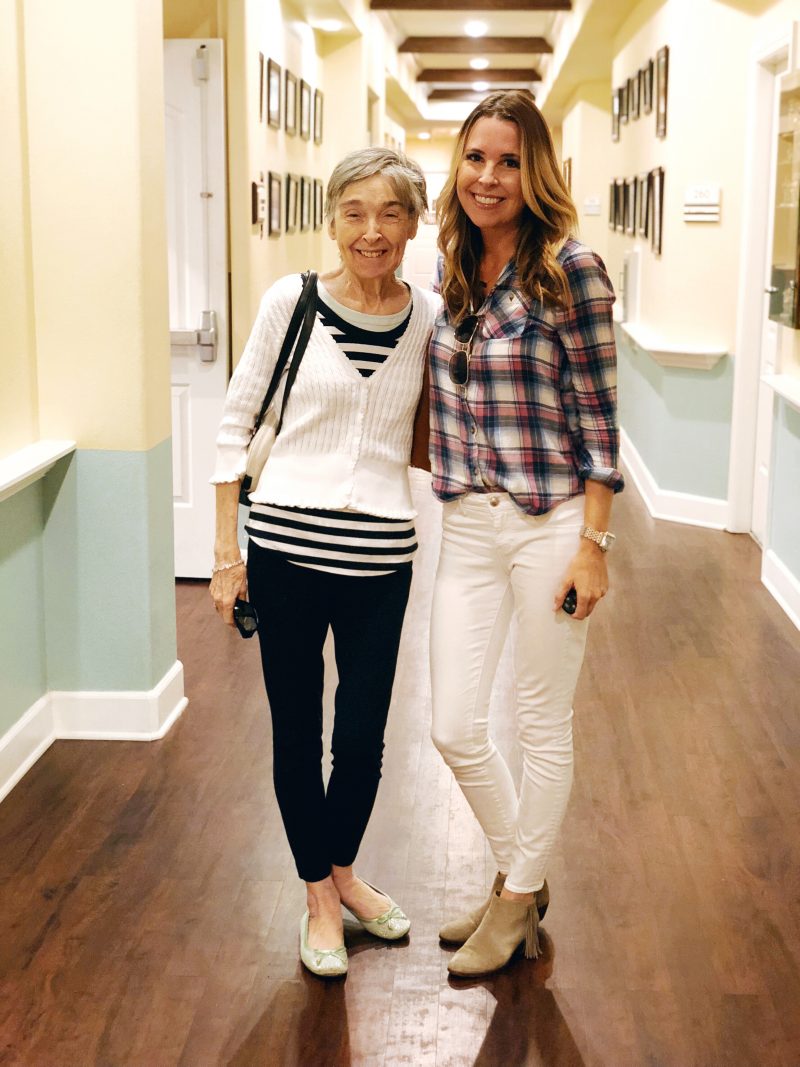 Speaking of sweet mama, I spend my Tuesdays with her and she is doing well. Alzheimer's is full of challenges and it continues to be very difficult for all of us, but on the whole my mom is joyful and that is all we can ask for. While she does not recognize me or know who I am, she loves to spend time together which makes my heart so happy. I've shared much of our Alzheimer's journey on the blog. 
FLOOR ENVY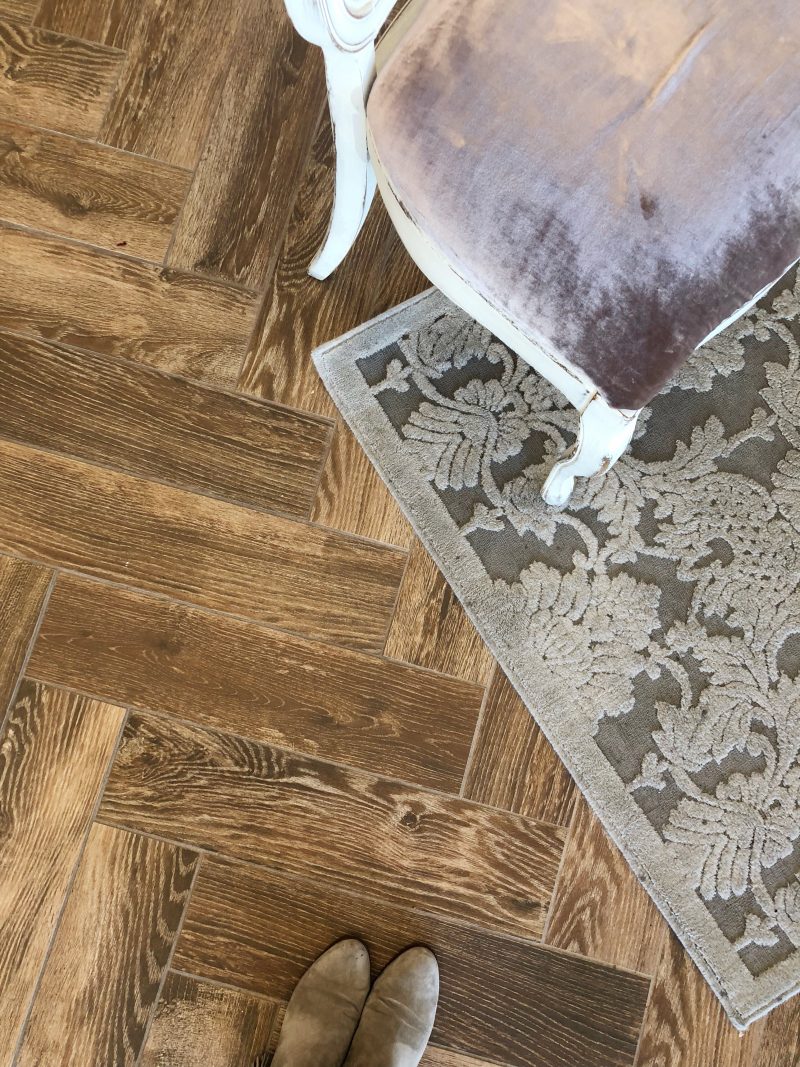 Local gals if you are looking for someone to do you hair, The Powder Room is adorable!!! Soraya is the gal to ask for. I have such floor envy. I walked in and couldn't stop taking photos!
WEARING LATELY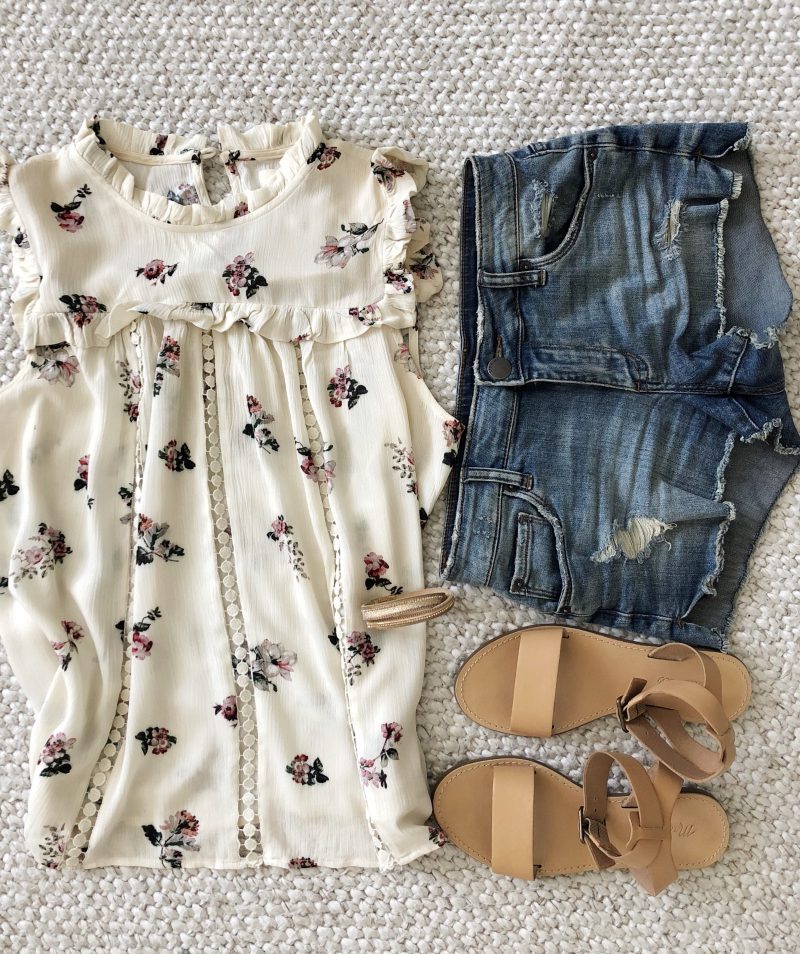 shorts | top | sandals | bracelet
One of my girlfriends mentioned that she is in need of cute tops. This one ranks up there as one of my all time favorites. I wear it all the time. Even my daughter is borrowing it now. I love how it also comes in navy and may need to order it soon!
SUMMER JAMMIES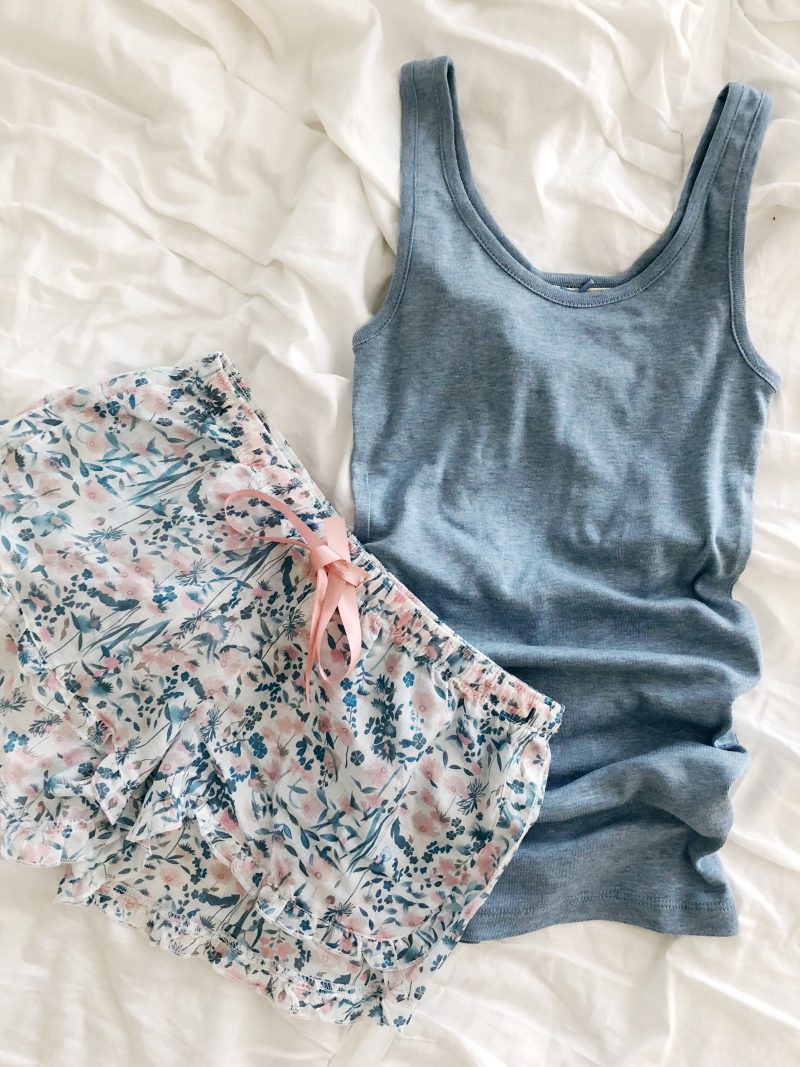 A dear friend gave these to me for my birthday and I adore them! They are so pretty. Lightweight and soft for summer.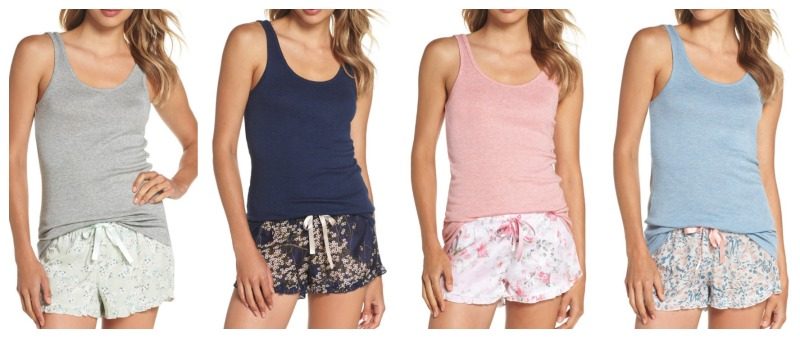 I just love how delicate the prints are. So feminine and pretty. Each and every color combination is gorgeous.
MOMENT IN TIME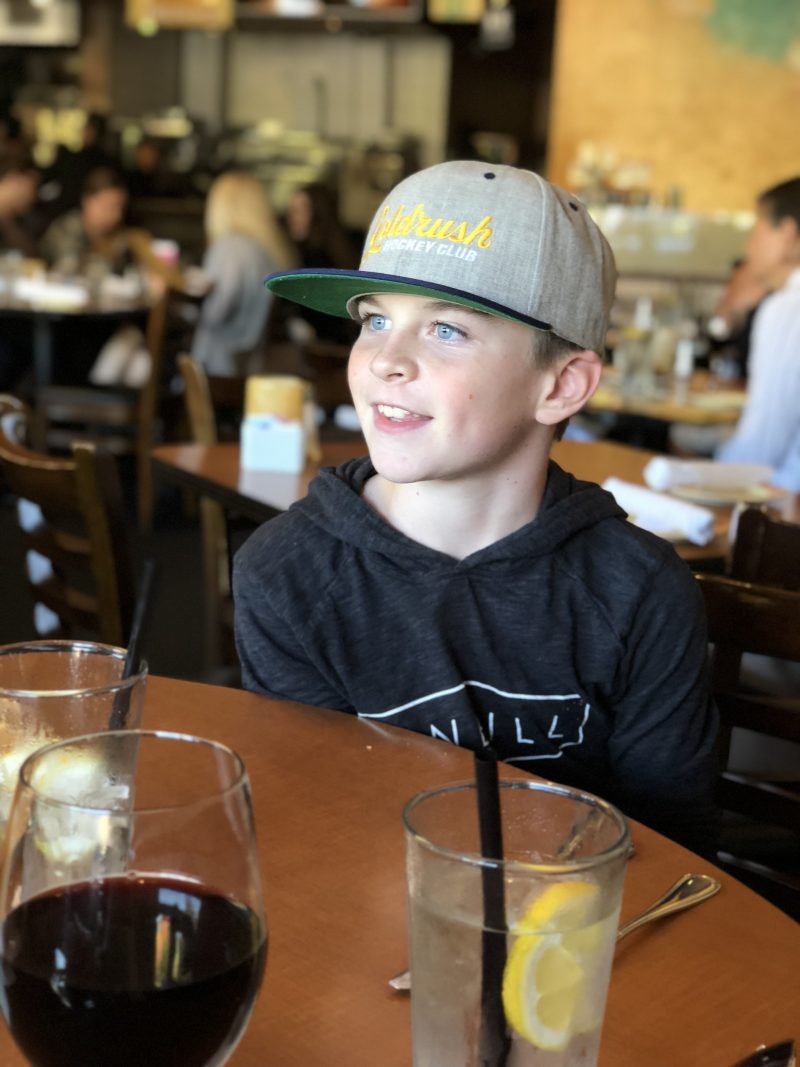 This was a moment for us. It might not look like it, but for our family it was as emotional as it gets. This is the restaurant I took my mom to every Friday and the restaurant where my parents had at least one meal every day. As my mom's disease progressed, it was so important for her to be surrounded by familiarity. Furthermore, because my dad had really lost his companion and someone to talk with, the staff became family. Mangia Bene opened their arms to my parents every single day and created lasting friendships with my dad. We had not gone back since my dad passed away. We took our son the other night and it was so very difficult. Thank goodness for him and his darling smile. So many tears and memories came flooding back. But I am so happy we went.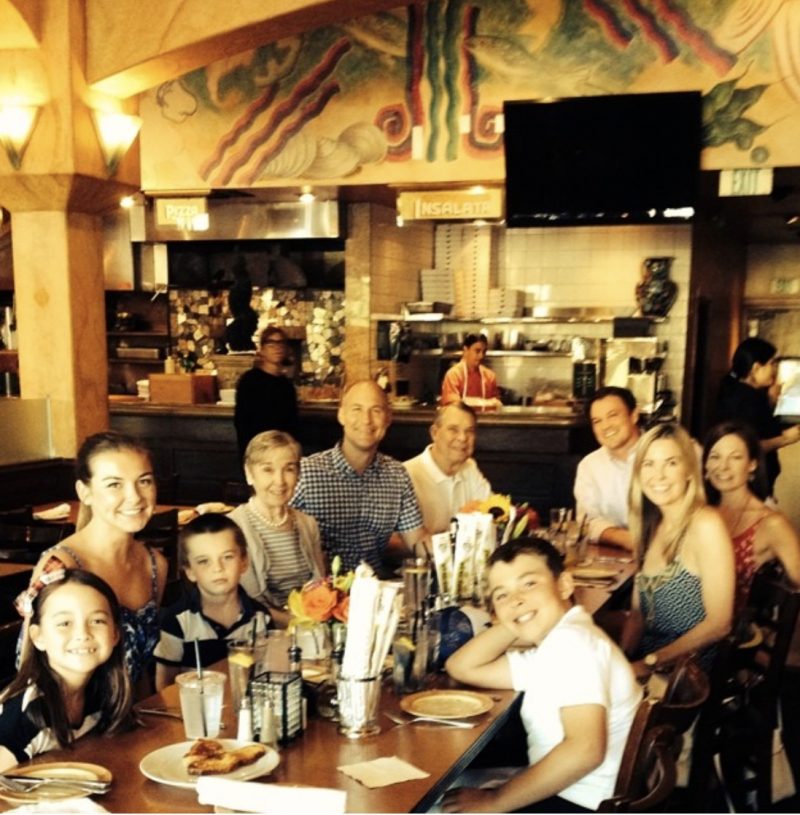 This restaurant has been a place of celebration for our family over the years and I would love to continue the traditions. I know my dad was smiling down and toasting to us being back. Miss you, dad. Everyone does.
DATE NIGHT
Despite being exhausted from our 5:30 am wake up calls for volleyball, we headed out Friday night with some friends of ours. We hit up Trevor's at the Tracks in San Juan Capistrano. Such a great spot. Love this boy so much. He makes every day fun no matter what is going on in our lives.
HERE WE GO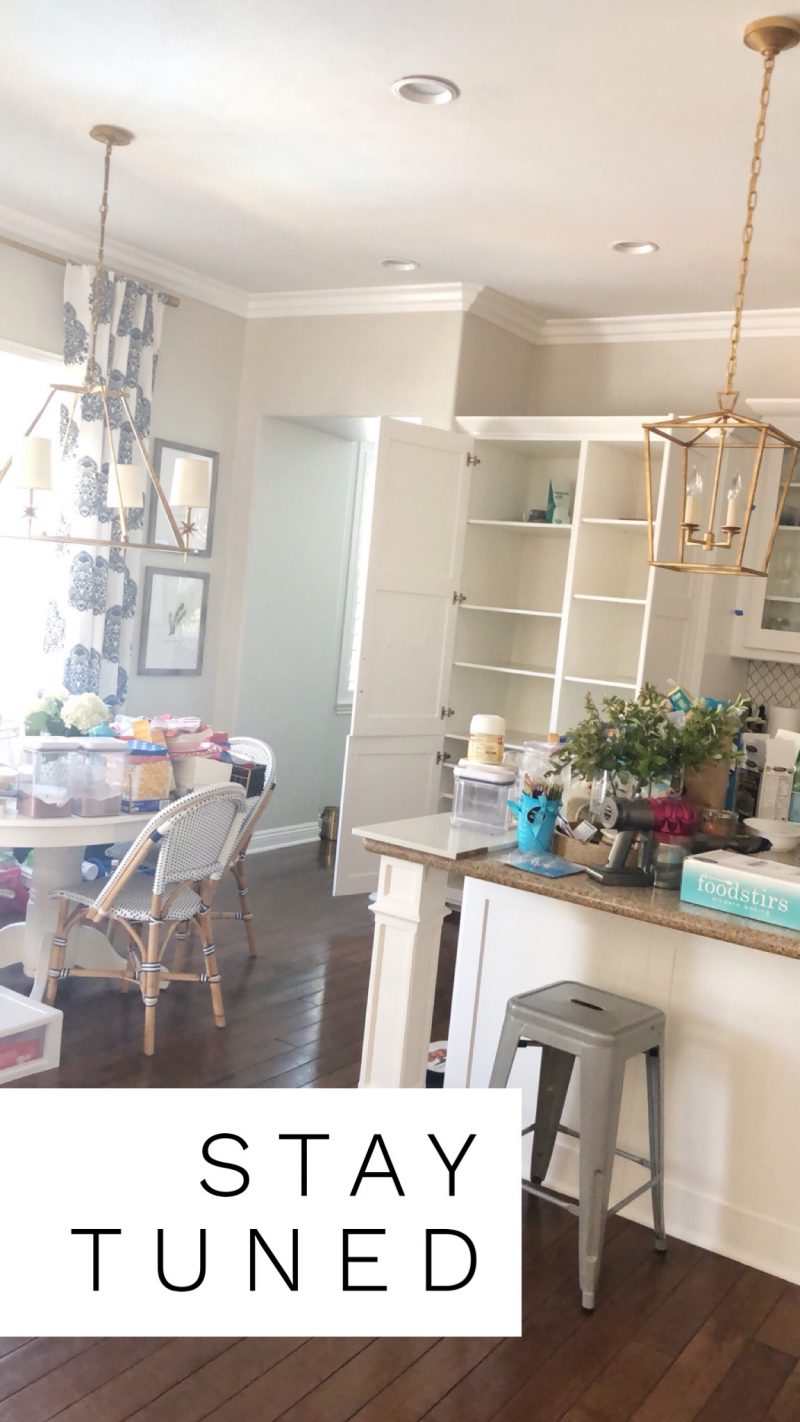 Hopefully you are following along on my Instastories. It' about to go down!!! I've dreamt of this project for two years and it's finally happening. A few kitchen changes are in the works and I feel like it's Christmas morning. Partly because of the mess. LOL. We are about to hit the disaster stage so I am trying to stay calm.
Please come back tomorrow as we are finally reveling our completed pantry. At long last! Can't wait to show you.
In case you  missed my round-up of sales for the holiday weekend, you can get caught up here.