Good morning! How do you feel about Monday? I'm dragging a bit but hoping a workout will turn things around. We have a big week in front of us so I need to be organized and productive. Here's hoping that all happens. Our past few days flew by as per usual. Here is what we've been up to in our Monday Morning Wrap-Up.
FRESH AIR & FRIENDSHIP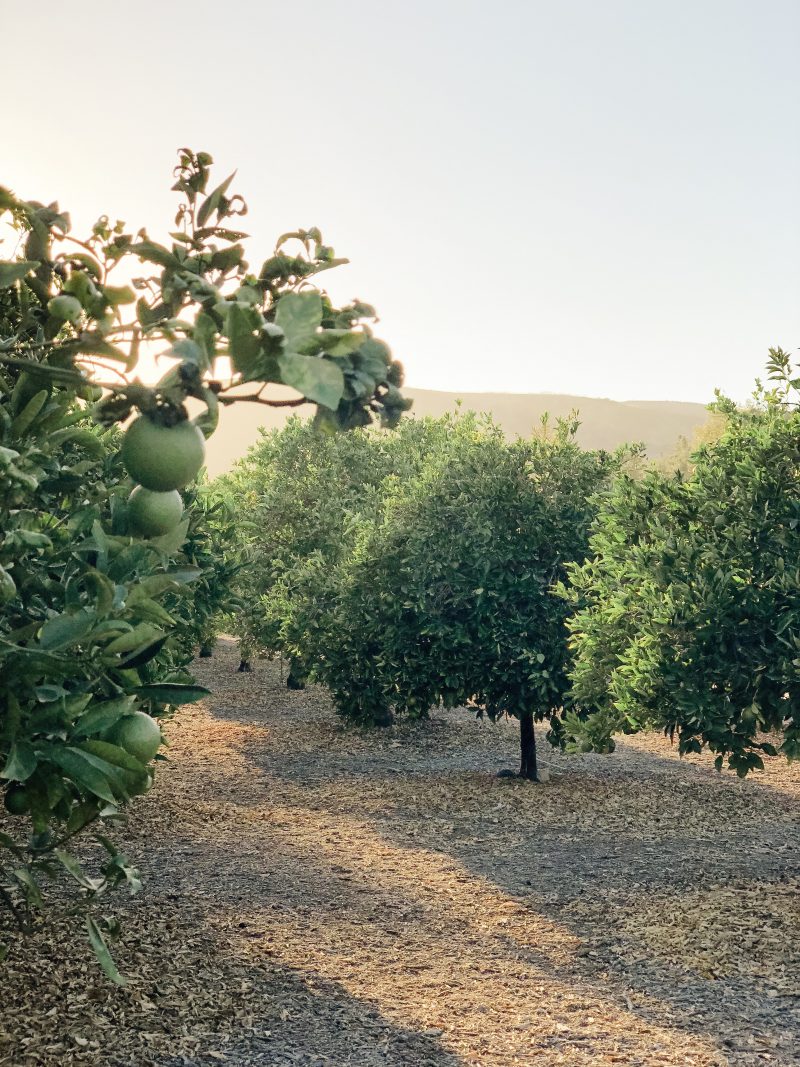 I spent time walking with a friend this week and it was glorious. When I hike I often go by myself or with my husband. But it was so nice to get together with someone I admire and love and catch up. My friend, Jen, lost her beautiful mother to Alzheimer's just last month so she has a tender heart and is someone I can confide in about my own mom. But it made me realize that getting out for a walk is so much easier than trying to plan a lunch or a girls' night out. The fresh air, the movement, and the conversation . . . all so good for the heart.
FUN RUN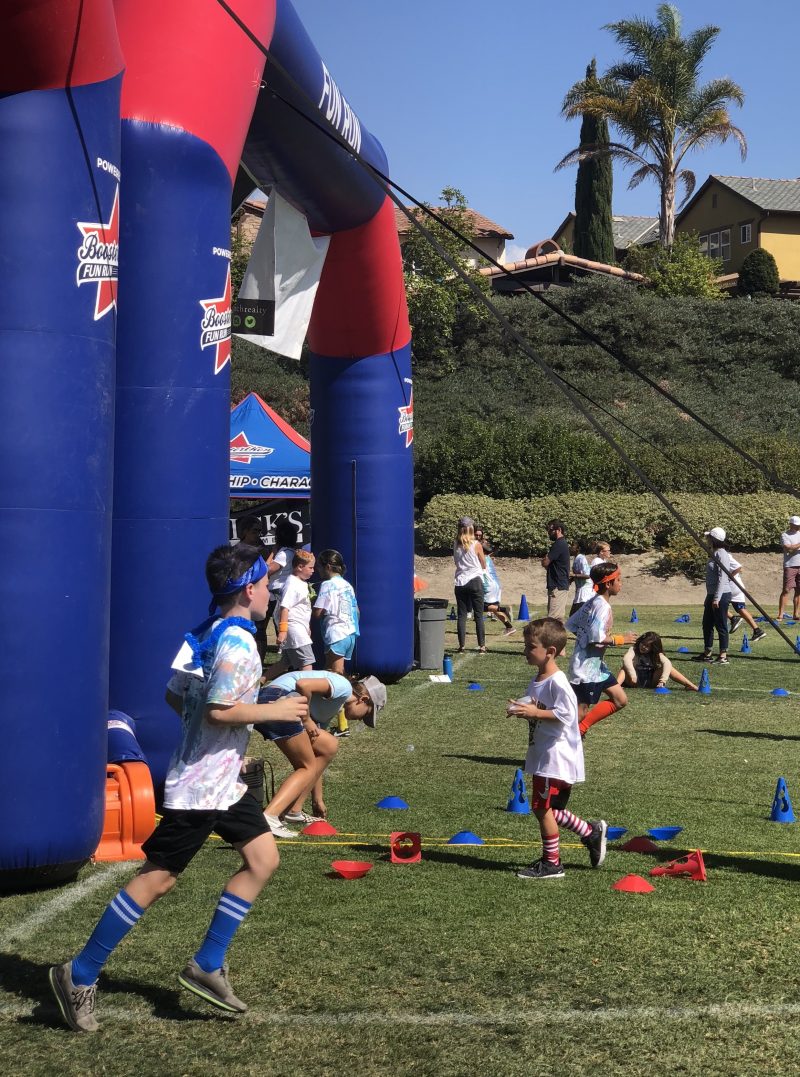 Friday afternoon had us cheering on our favorite fifth grader. I can't believe this is his last year in elementary school. I still remember moving into our neighborhood and walking our first-born to her kindergarten class. This school has been so wonderful for our kiddos and we are savoring these last months here. The Fun Run, an annual fundraiser, made for a great start to the weekend.
FOOTBALL SEASON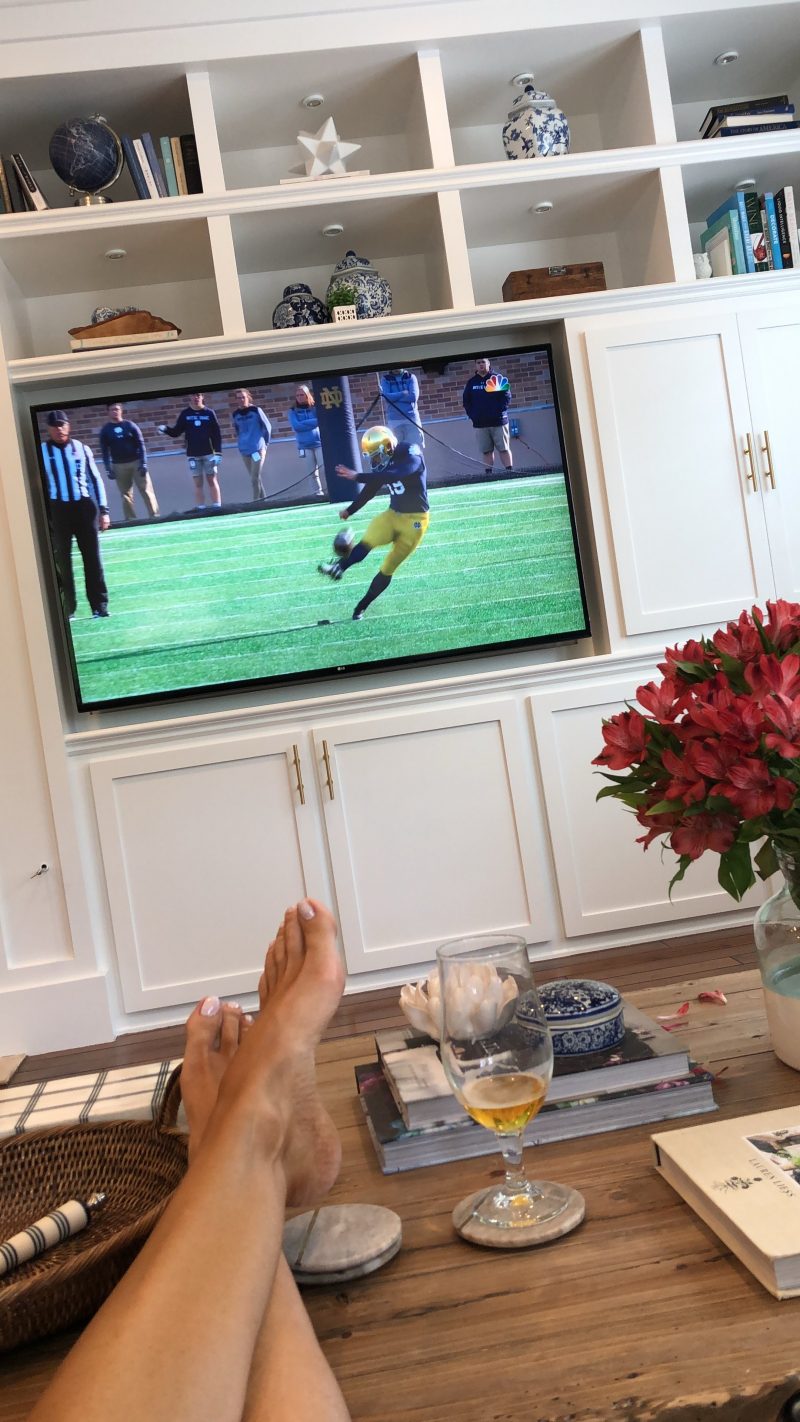 Saturday morning was our day to get the house in shape. We cleaned like crazy and even tackled the garage. Both kids are so much help now (with a lot of encouragement) which makes the load lighter. Our goal was to be done in time to watch the ND game before heading off to hockey. Let's just say it wasn't their best game and I could barely watch. Funny how stressed I get over these games. At one point I had to stop watching and just listen. Yep, I take my ND football pretty seriously. Next month I am reuniting with 13 of my friends from college in Nashville. Can't wait to see my girls.
NEW TYPE OF DATE NIGHT
We spent the afternoon at the hockey rink watching our boys play and then met up with some dear friends. We had intended to go out as couples but all of our sitters canceled. It was a blessing in disguise because the kids loved every minute of going out together. They had their own table of seven and the adults sat right behind them. Both groups were able to catch up and make memories. Of course the s'mores didn't hurt! I've known these girls since before we met our husbands so the roots are strong.
*Please note the scrunchy on the wrist! Bring back memories? LOL.
ANY TIPS FOR ME?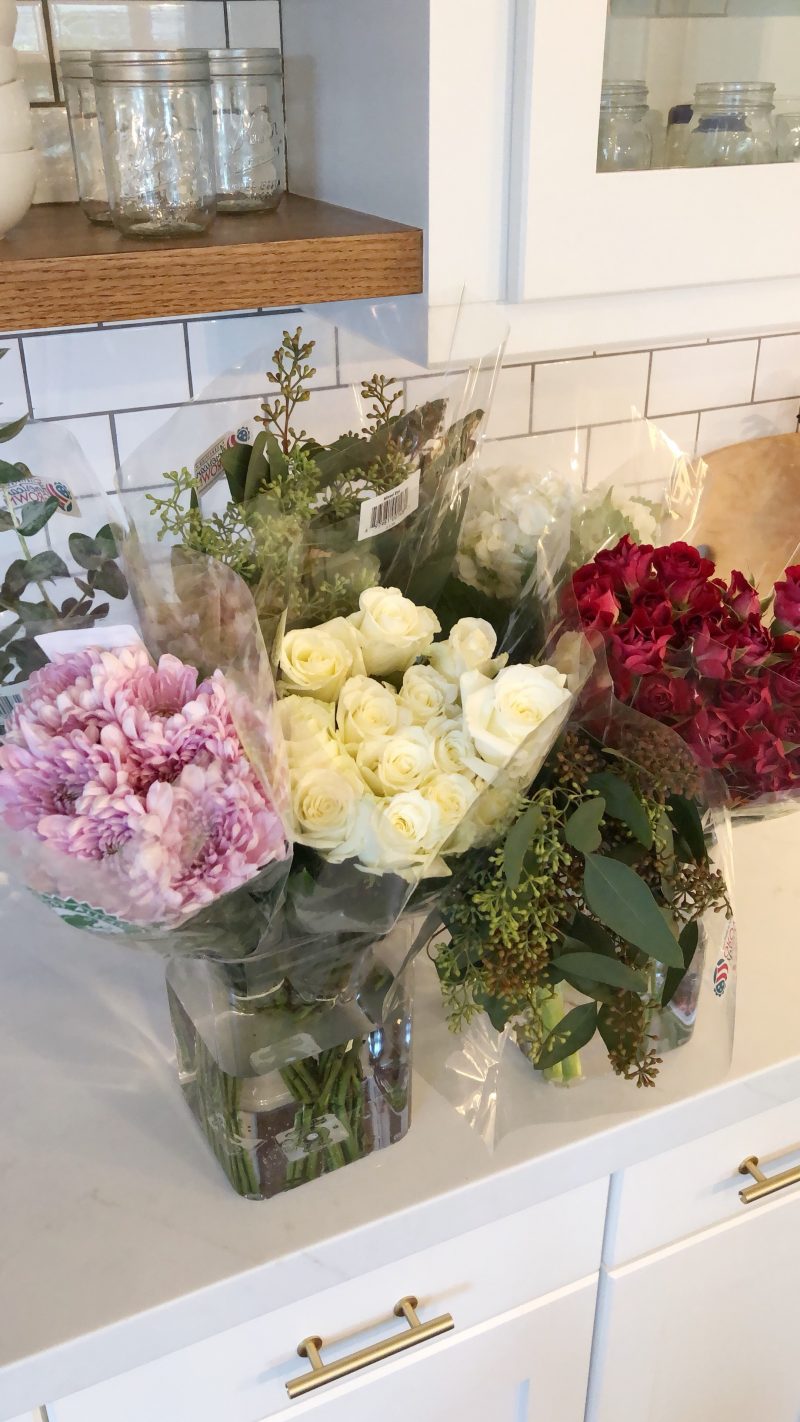 Raise your hand if you've ever made a bouquet? Me, not so much but I need one for a fun shoot we are doing. I scrambled and found these beautiful flowers at Trader Joe's. I have no idea what I am doing so I hope I can pull something together. My mom would have nailed this. Her flower arranging skills were always top-notch. I am more of a stick them in a vase and walk away girl so wish me luck.
IN MY CLOSET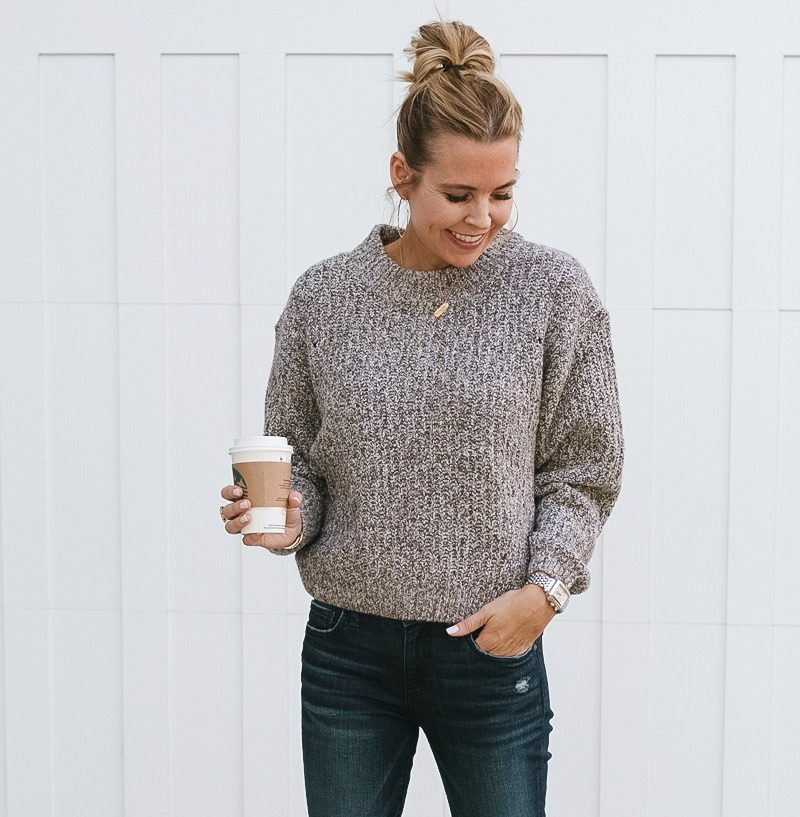 Such a soft sweater, girls! We had some returns at the mall yesterday and I stumbled upon this cutie. It's super soft and really pretty in person (the colors are gorgeous). It's warm and cozy for the upcoming months. I am wearing a size small.
WHAT'S FOR DINNER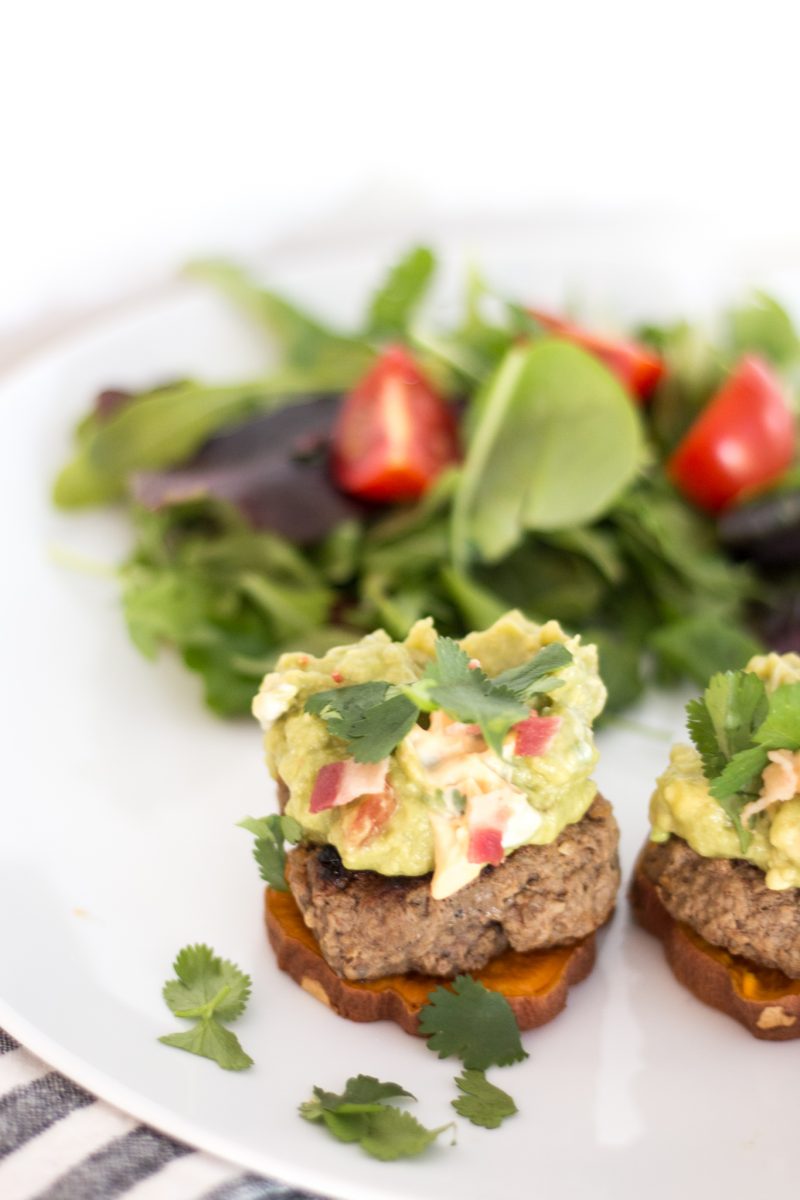 I mentioned the sweet potato taco sliders we love over on Instagram and a lot of you asked for the recipe so here it is! It's a favorite around here and I have made them a couple of times when we've entertained. Two thumbs up!
Off and running. Let's do this, Monday. Have a great day, my friends. Hope it's a wonderful start to your week.