*Hello, friends. Our hearts are beyond heavy and broken for the loss of life in Florida. It's unfathomable to imagine. It really is. And yet it's the reality for so many distraught families. No words.
One thing I've learned as we have dealt with our own grief, food can be powerful. It is not only necessary, but brings people together. Whether you are having those hard conversations with your children around the dinner table or reaching out to help others, offering a warm meal to those who are grieving is an act of love. I still remember the friends who showed up on our front porch offering us a home-cooked meal after my brother died. You don't realize you need the love and act of kindness until you're in it. We tried this sweet potato taco slider recipe this week and it's absolutely delicious.
I can't take any credit for this recipe. Have you heard of Paleo Running Mama? I've referenced Michele before. Such great recipes. This one was a total home run for our family. Every single person wanted seconds. I've really tried to commit to trying one new recipe a week. It's helping to expand my repertoire and get out of my cooking rut.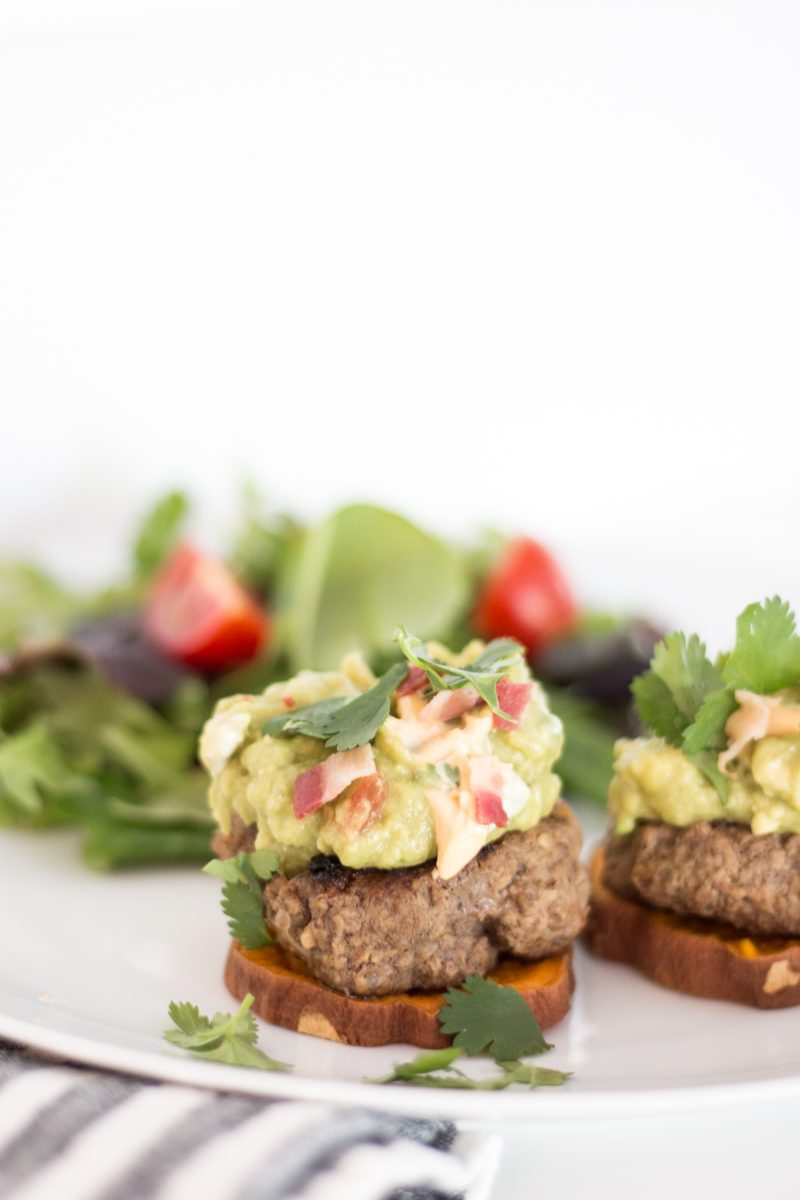 You can head over to print the recipe but I did want to share a couple of modifications that I made .
Recipe Modifications
In an interest of time, I used fresh guacamole from our local Albertson's. It's so good and a time saver. But this is my favorite homemade guacamole recipe. 
I used two pounds of grass-fed ground beef (it made 12 patties).
Three cloves of garlic
Up the amount of taco seasoning to 1.5 Tablespoons.
The sliders were great along side an arugula, spinach and herb salad. I hope you'll give these a try. SO yummy and maybe just what your family needs right now.
Recipes to Make for Others
Salted Caramel Chocolate Chip Bars
Wishing you all a good day and praying for those facing so much grief.